Gorgeous Beach. Gorgeous Couple. Gorgeous Sunset.
On Saturday, July 11, 2015, the new Mr. and Mrs. Devine spoke their vows and said "I do." Kyle and Sarah were both nervously excited to see each other on their very special day. Both looked spectacular. Sarah wore a classically beautiful lace gown, corseted in the back. Kyle was sharply dressed in teal and gray. The fellow groomsmen followed Kyle's lead with their gray suits and teal shirts. And the bridesmaids wore lovely teal floor length gowns with accenting coral and white flowers.
We are suckers for a beach wedding! The smell of the surf, the sand in your toes and the wind in your hair all made for an amazing wedding locale. The ceremony was quaint and as guests looked on, you couldn't stop your heart from swelling with joy. These two were in love. The way they looked at each other was magical.
Sarah and Kyle's reception took place on the top floor of The Club at Barefoot Beach. All of the details were creatively crafted to their seaside theme. Their tiered wedding cake was topped with mini bride and groom Adirondack chairs. The place cards were charming and innovative, doubling as wedding favors. Their guest book was the most inventive. It was a poster, a drawing of a tree. There were ink pads next the artistic tree. Guests were to sign their names, as well as place their fingerprints on the branches. By the end of the night, the tree was full of colorful "leaves." What an incredible idea!
Then it happened…the thing that wedding photographers secretly dream of…an exquisite sunset. We quickly scooped up the new bride and groom for an impromptu sunset session.
We returned to the reception for the cutting of the cake and traditional dances. The Father/Daughter and the Mother/Son dances were sweet and emotional. Very touching! There were many special moments during the ceremony and the reception, but one stood out. As Sarah and her father were concluding their dance, they were both tearing up. As Sarah went to sit with Kyle, he quietly and very lovingly handed her his handkerchief. There were no words necessary, but in that moment, you saw the powerfulness of their love.
There is one quote that comes to mind when thinking of Kyle and Sarah. "When you realize you want to spend the rest of your life with somebody, you want the rest of your life to start as soon as possible."
~Nora Ephron, "When Hally Met Sally"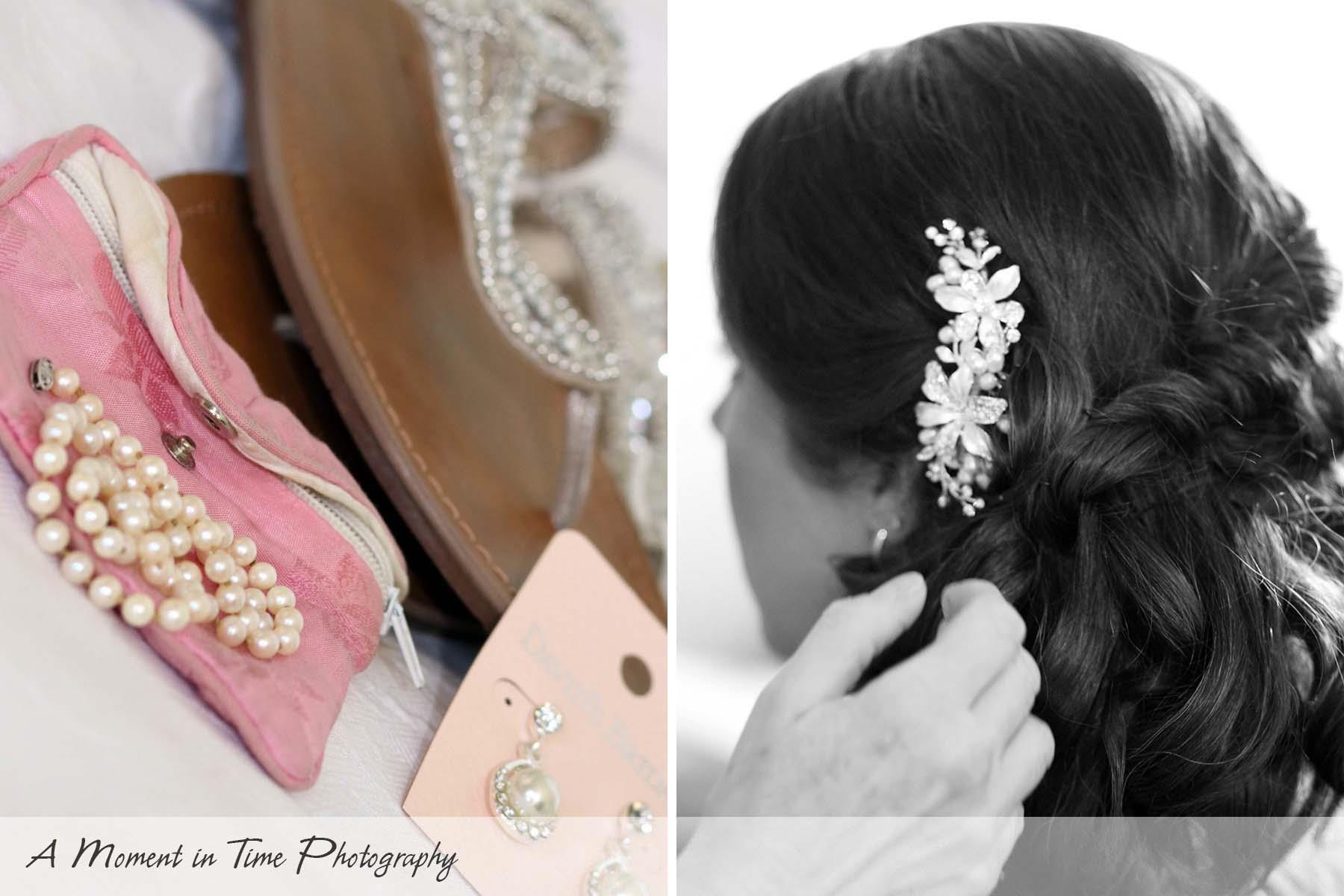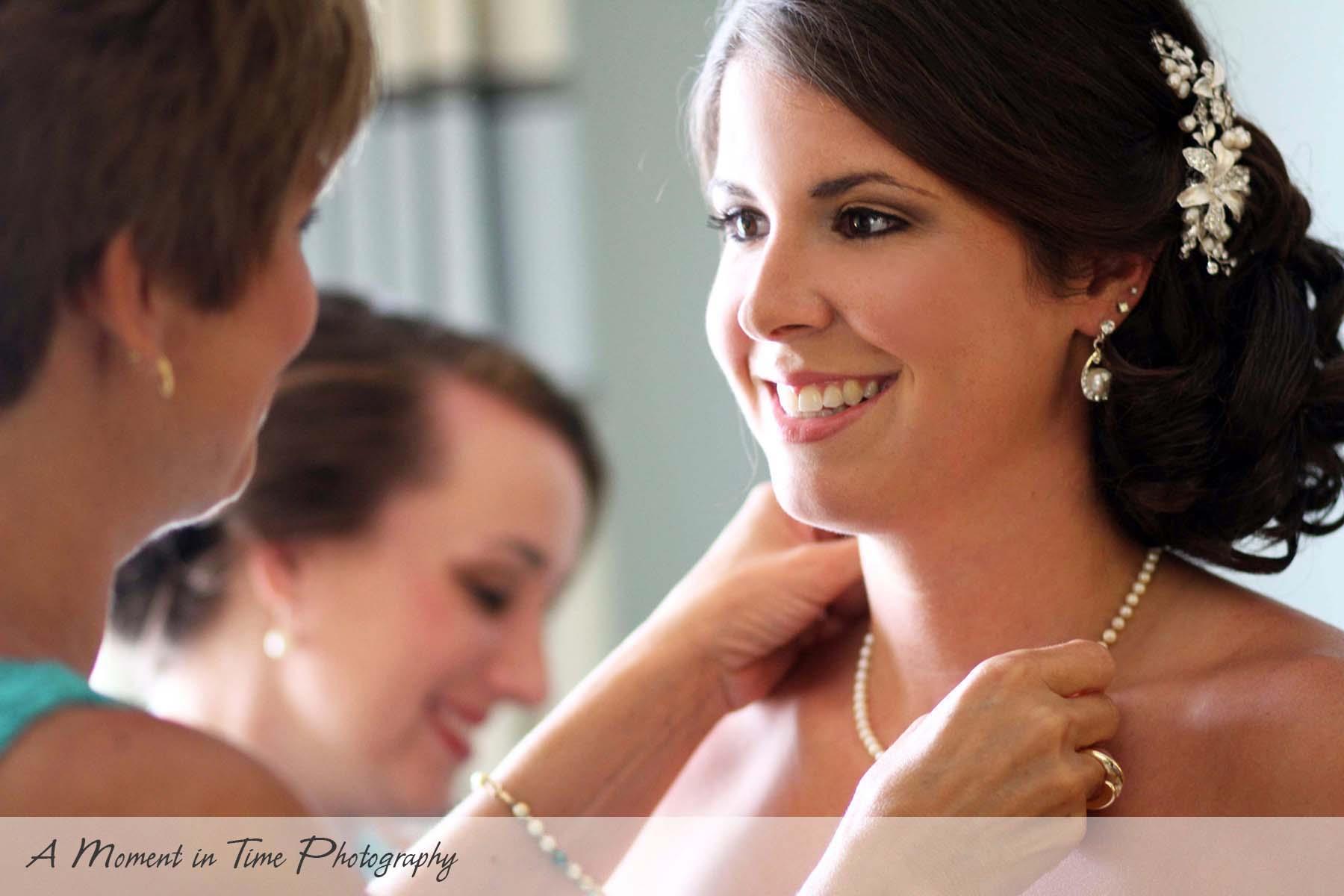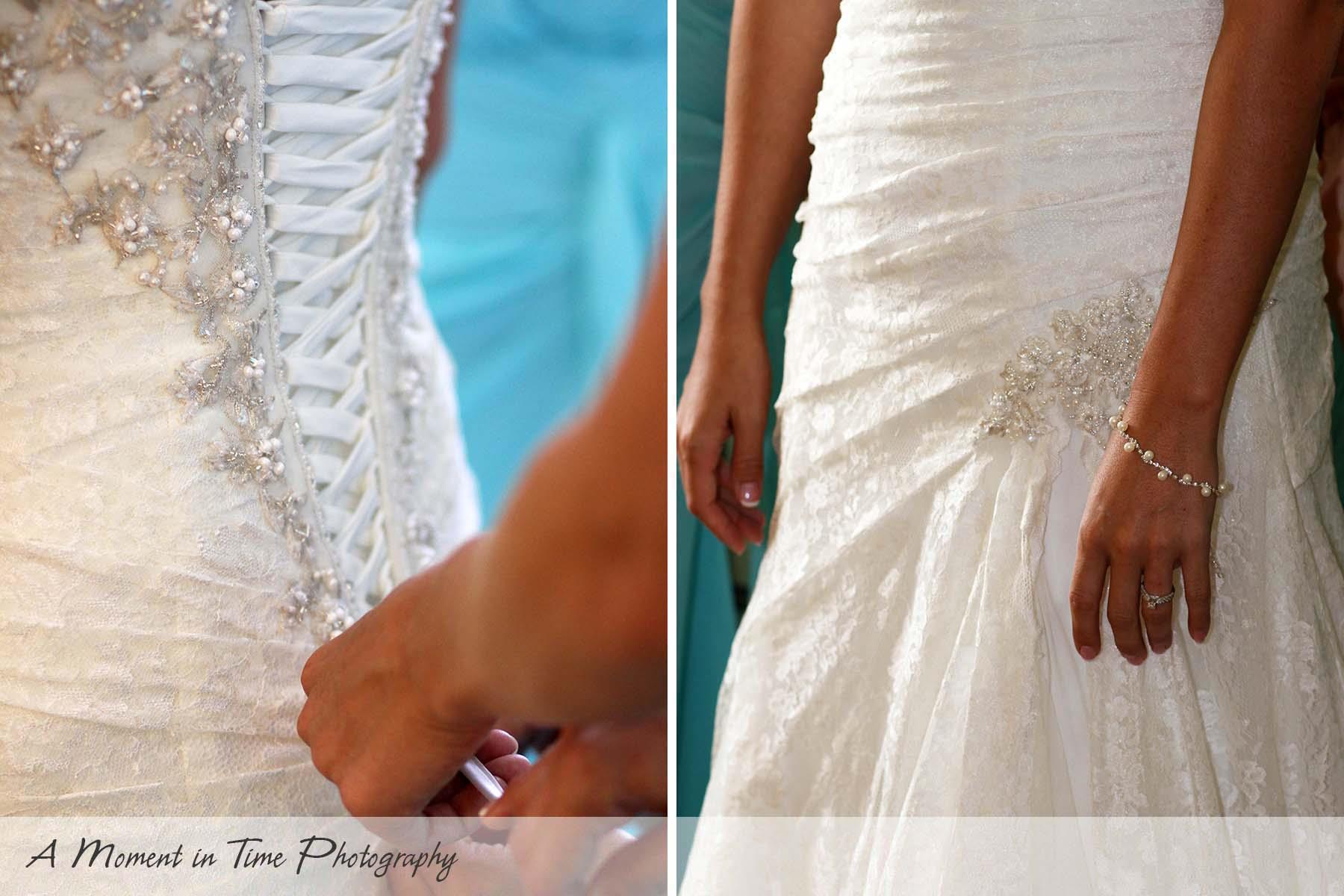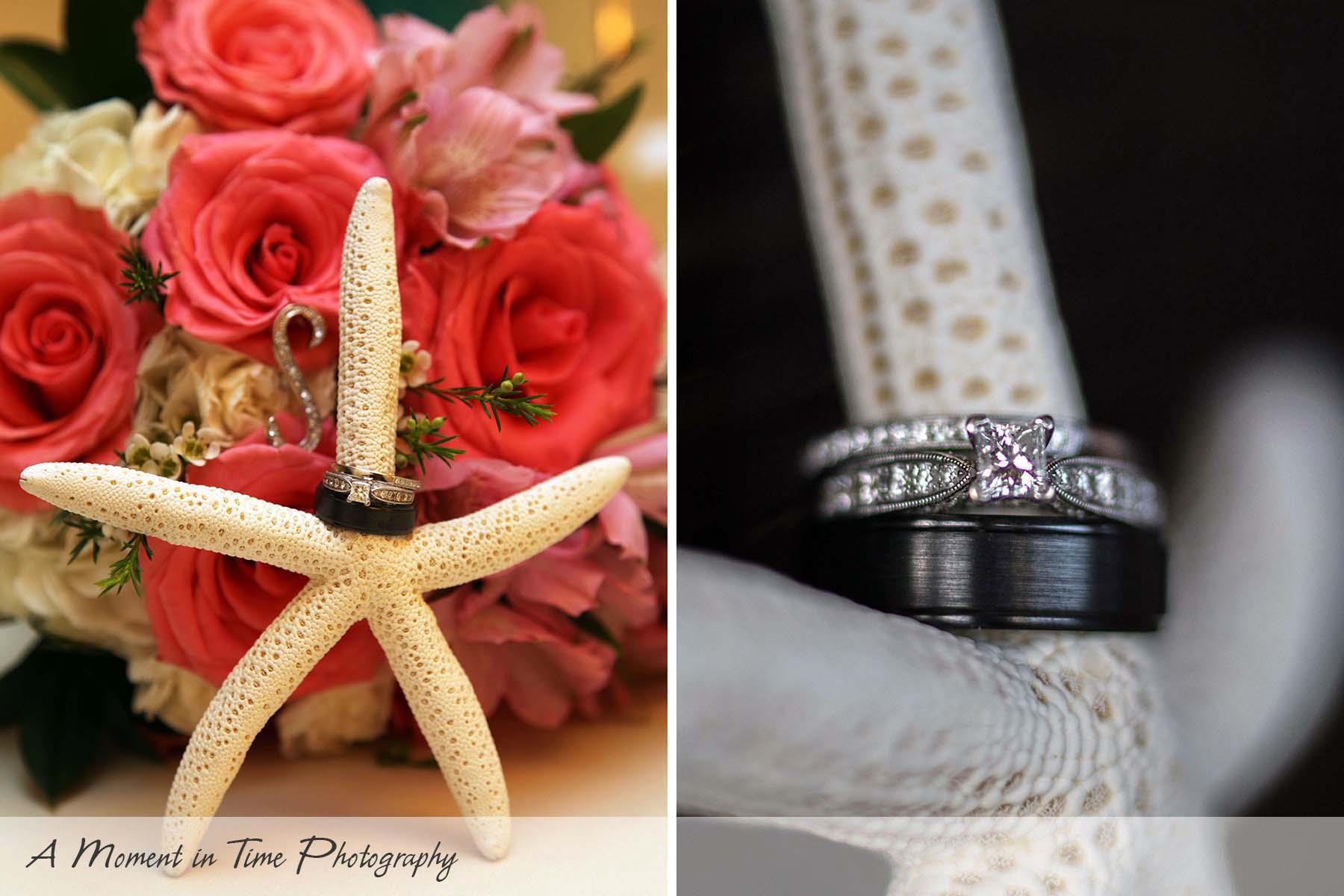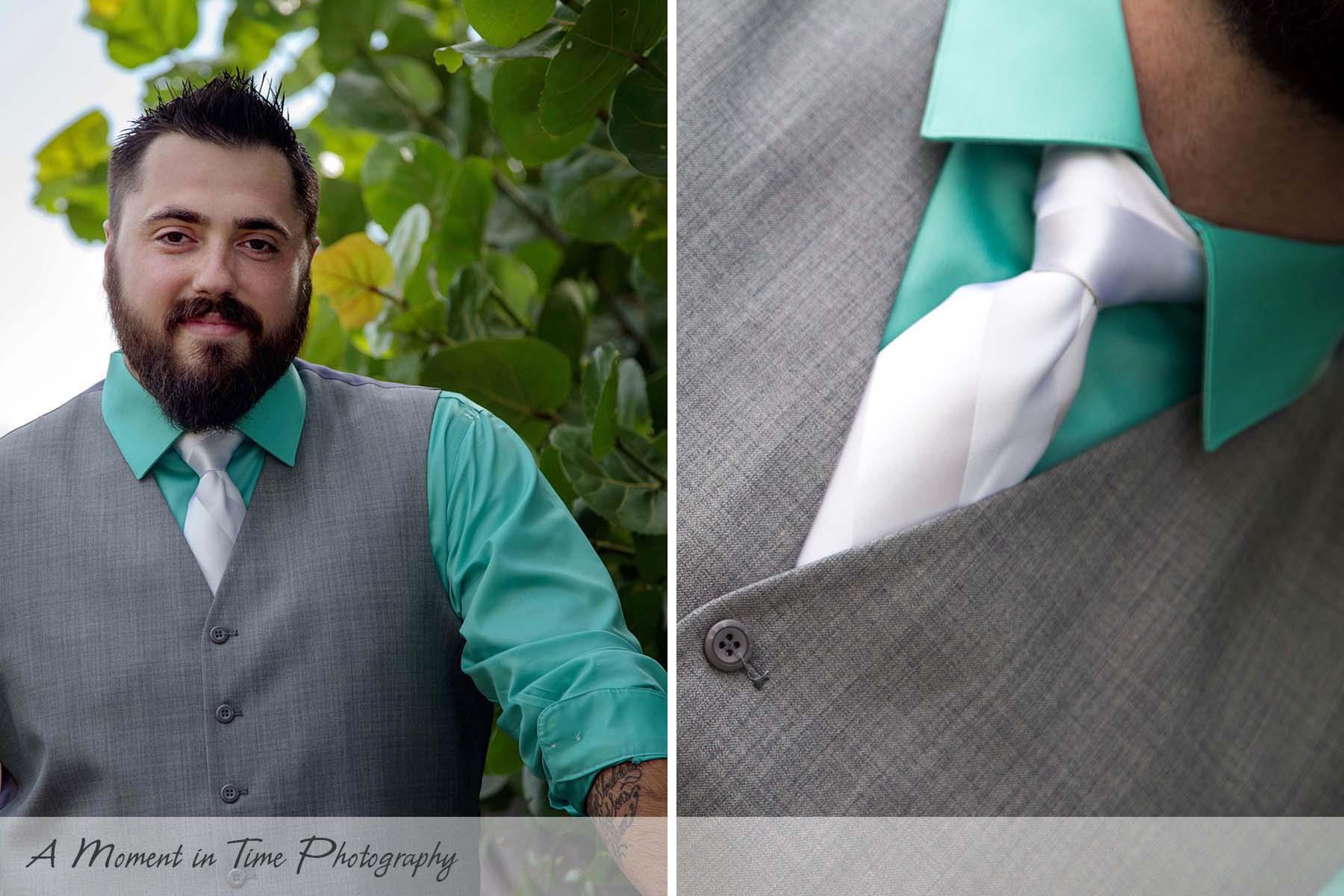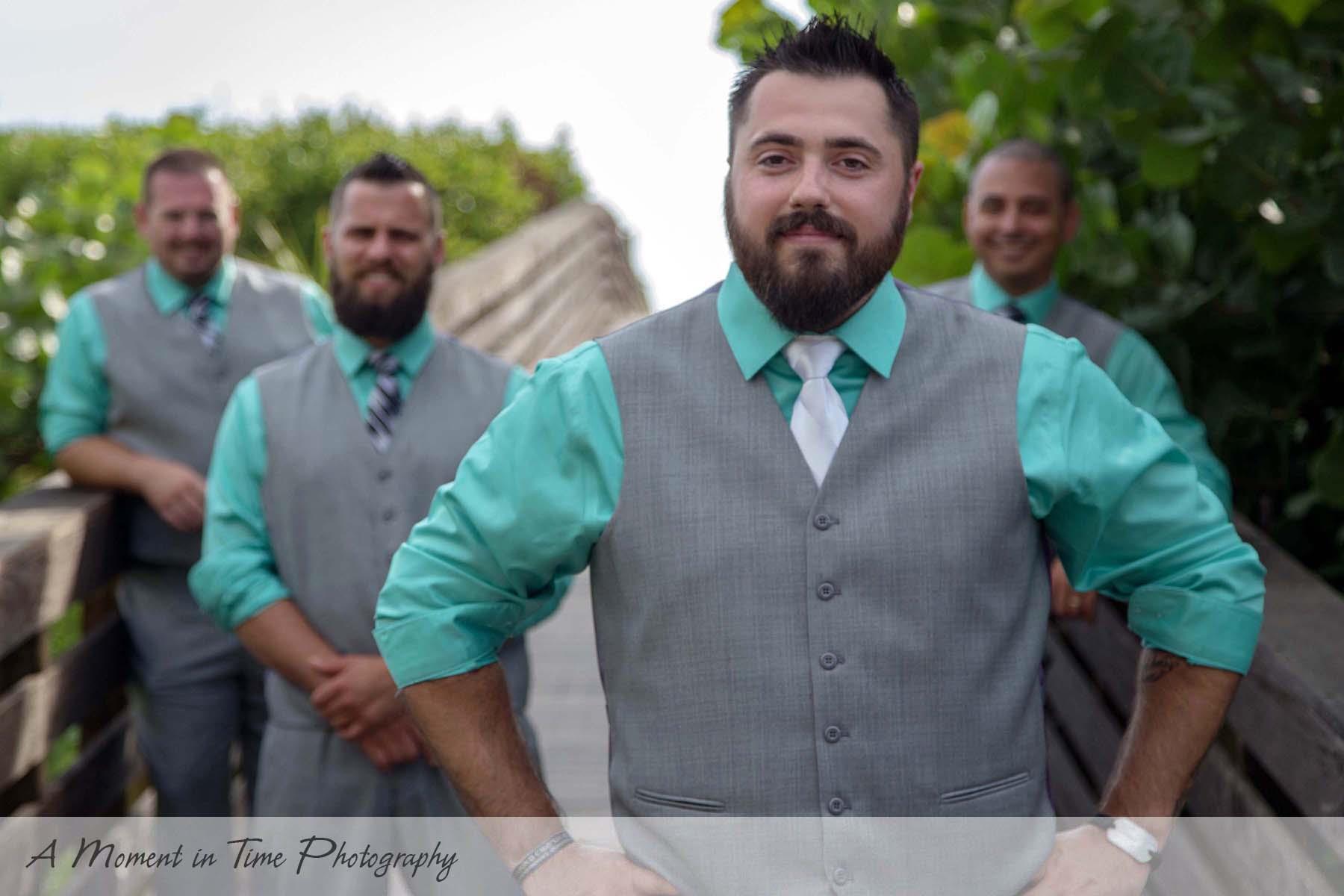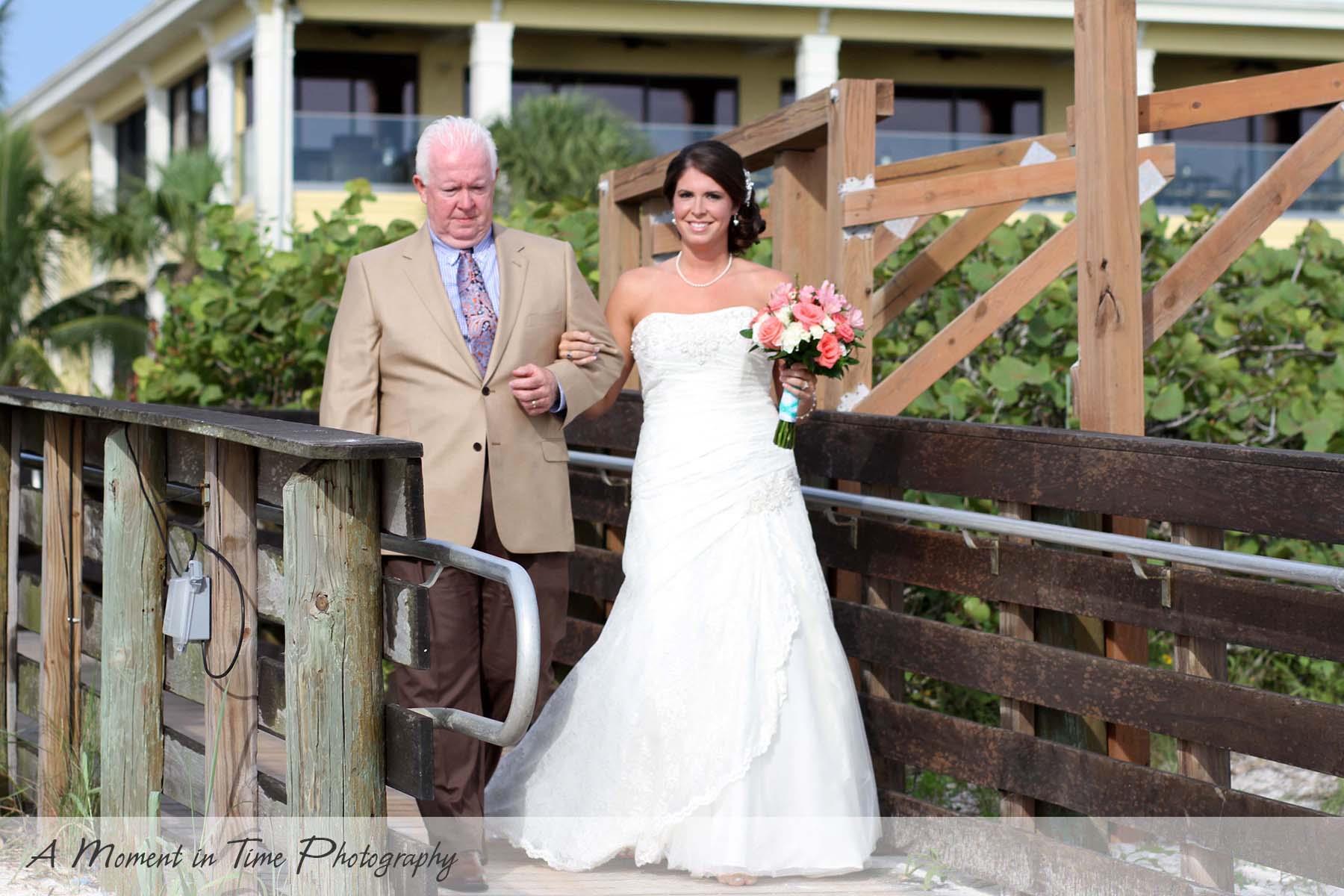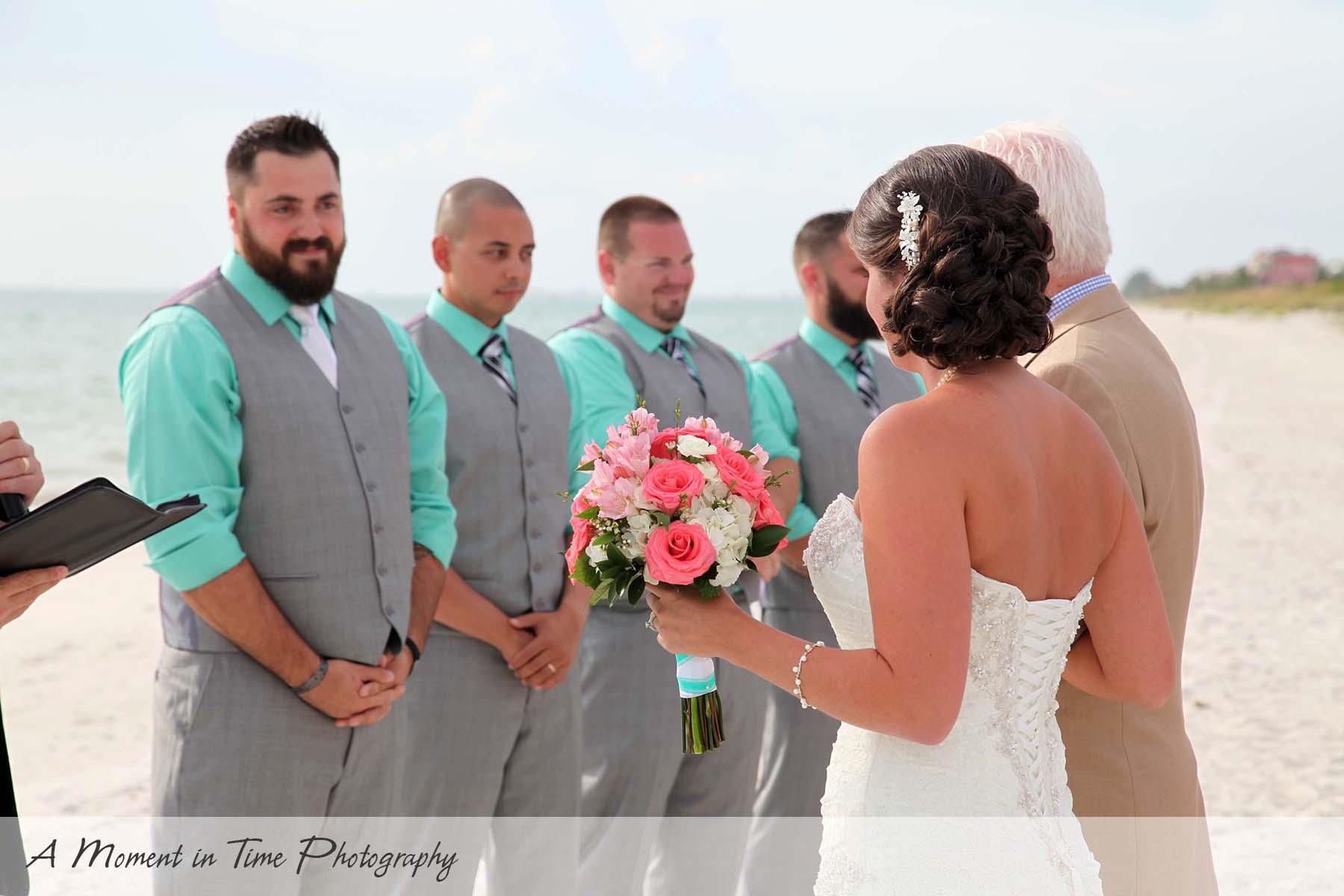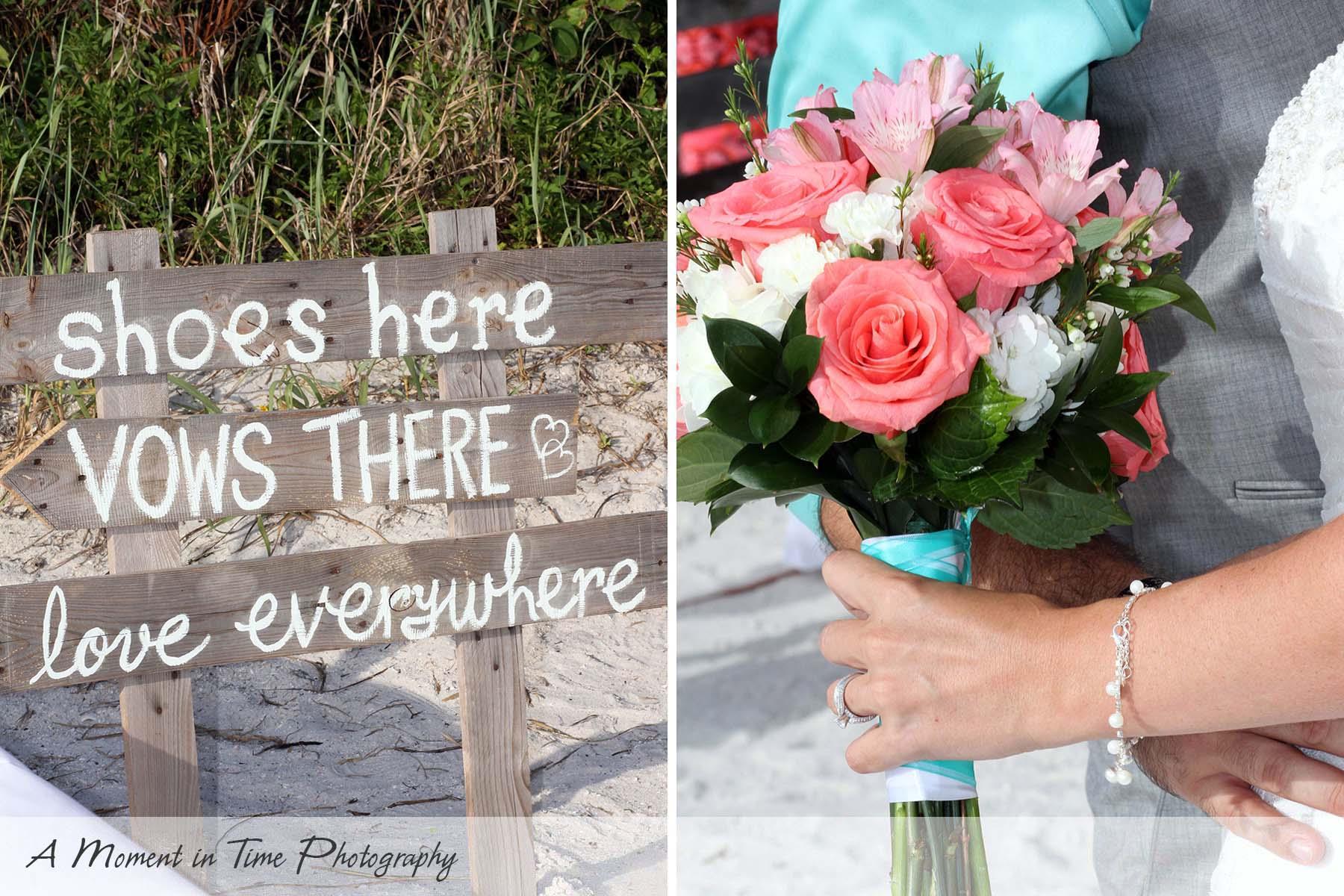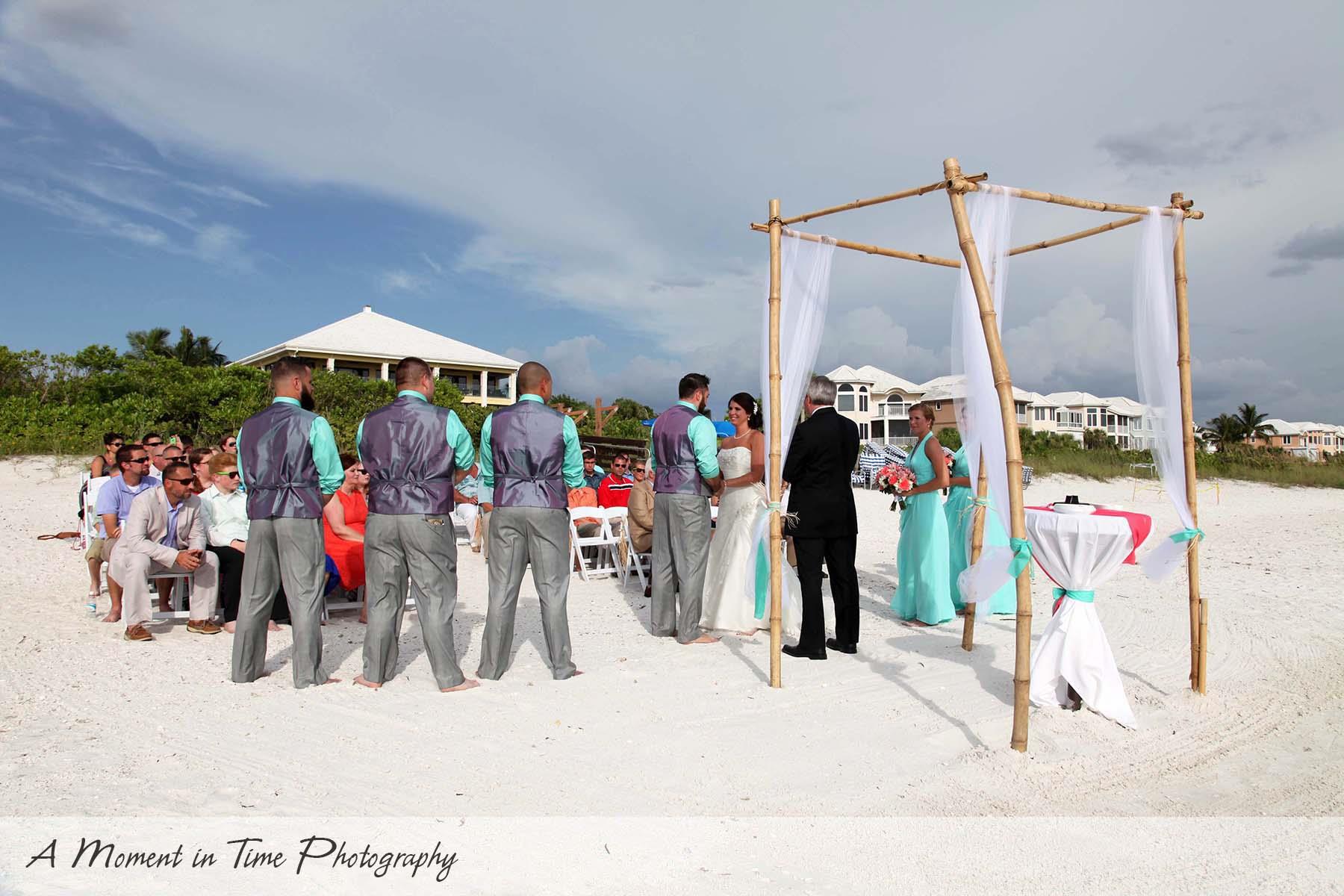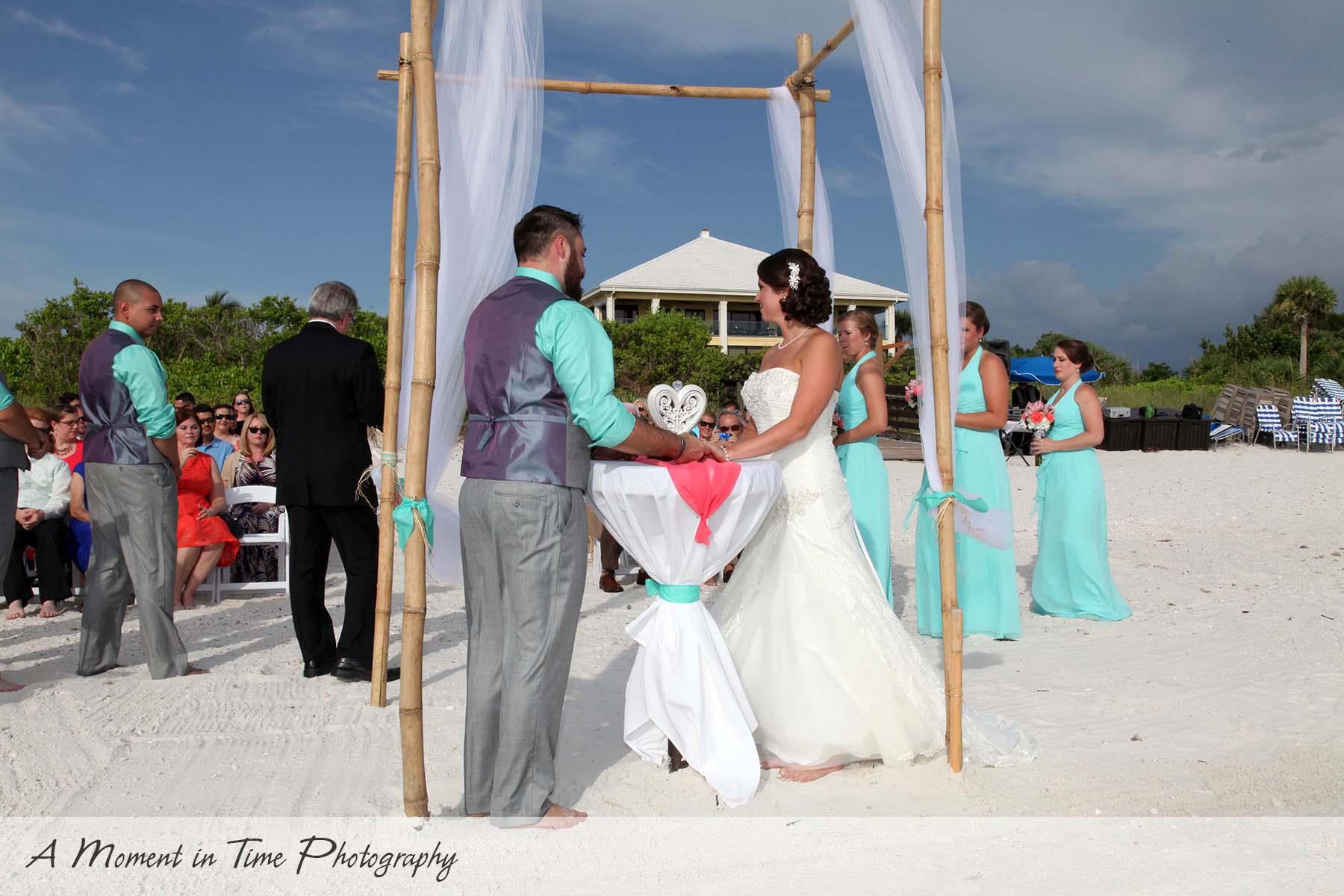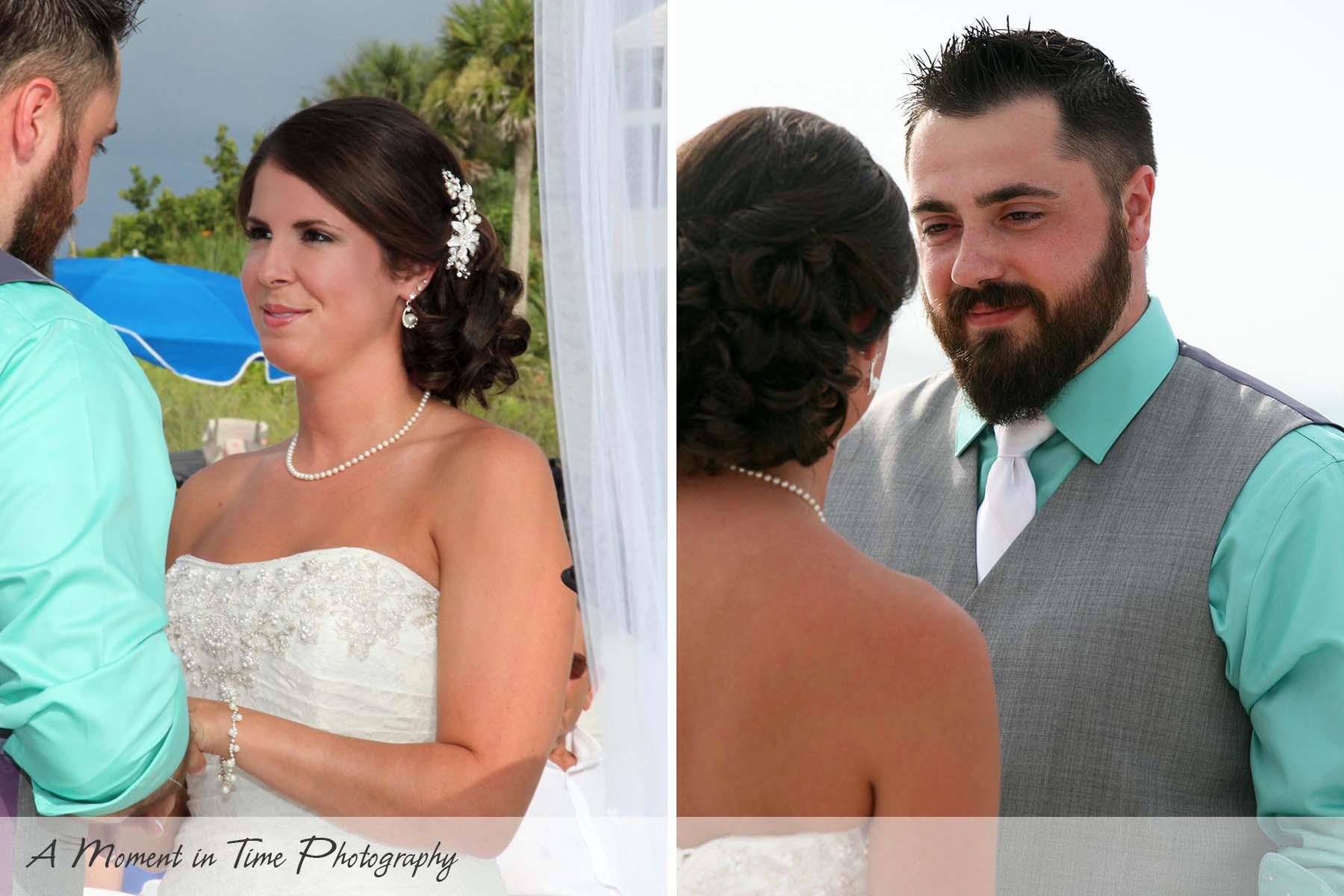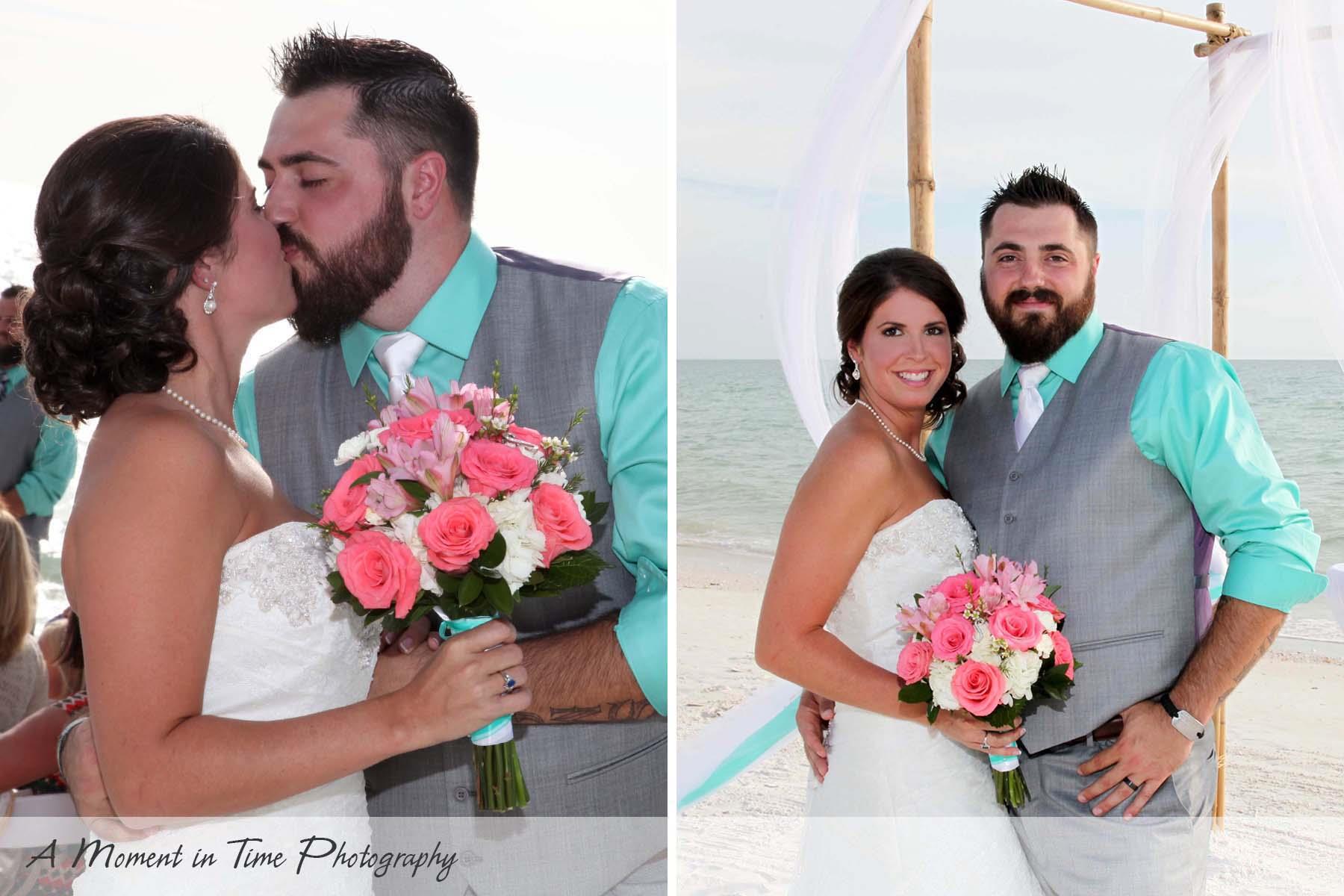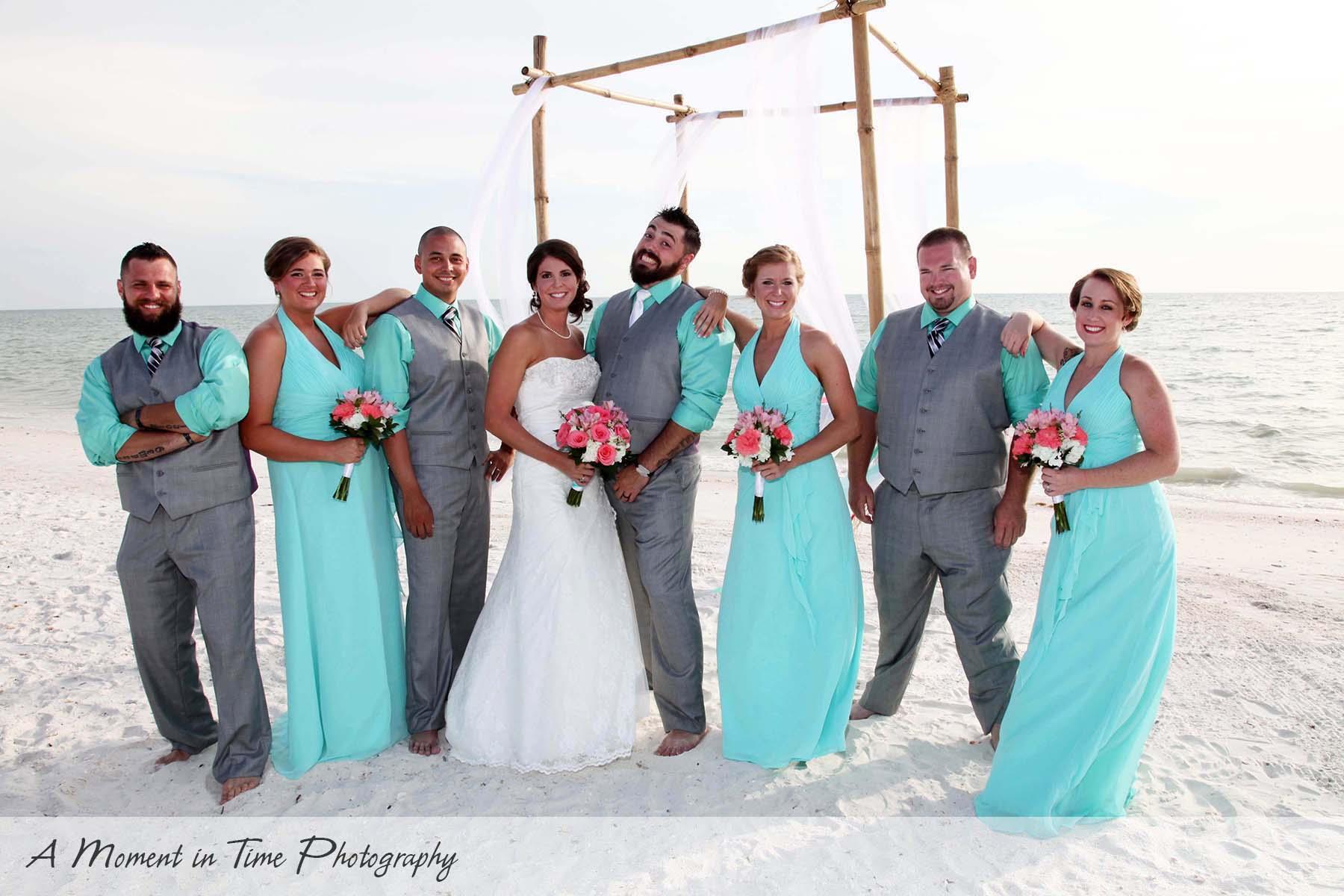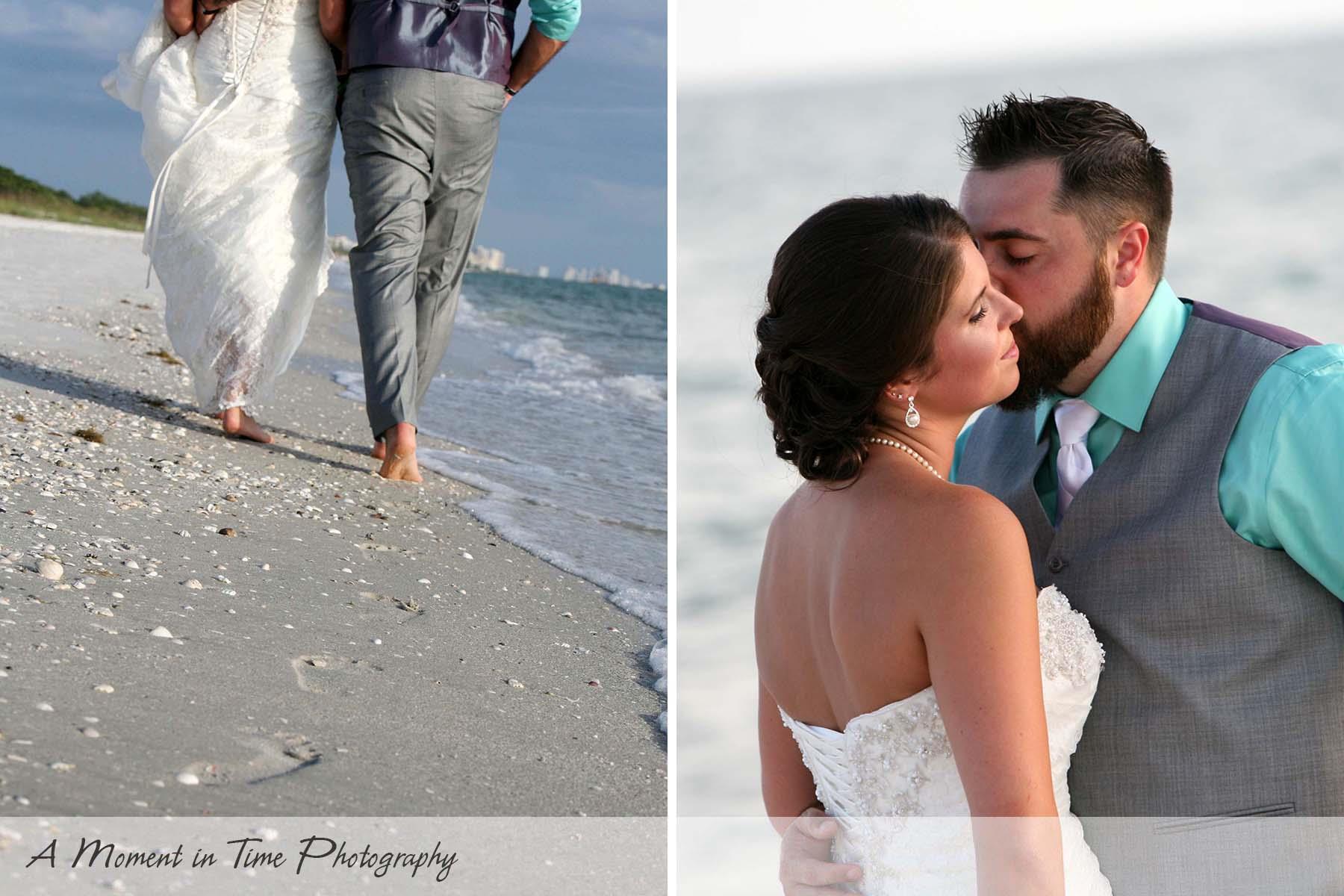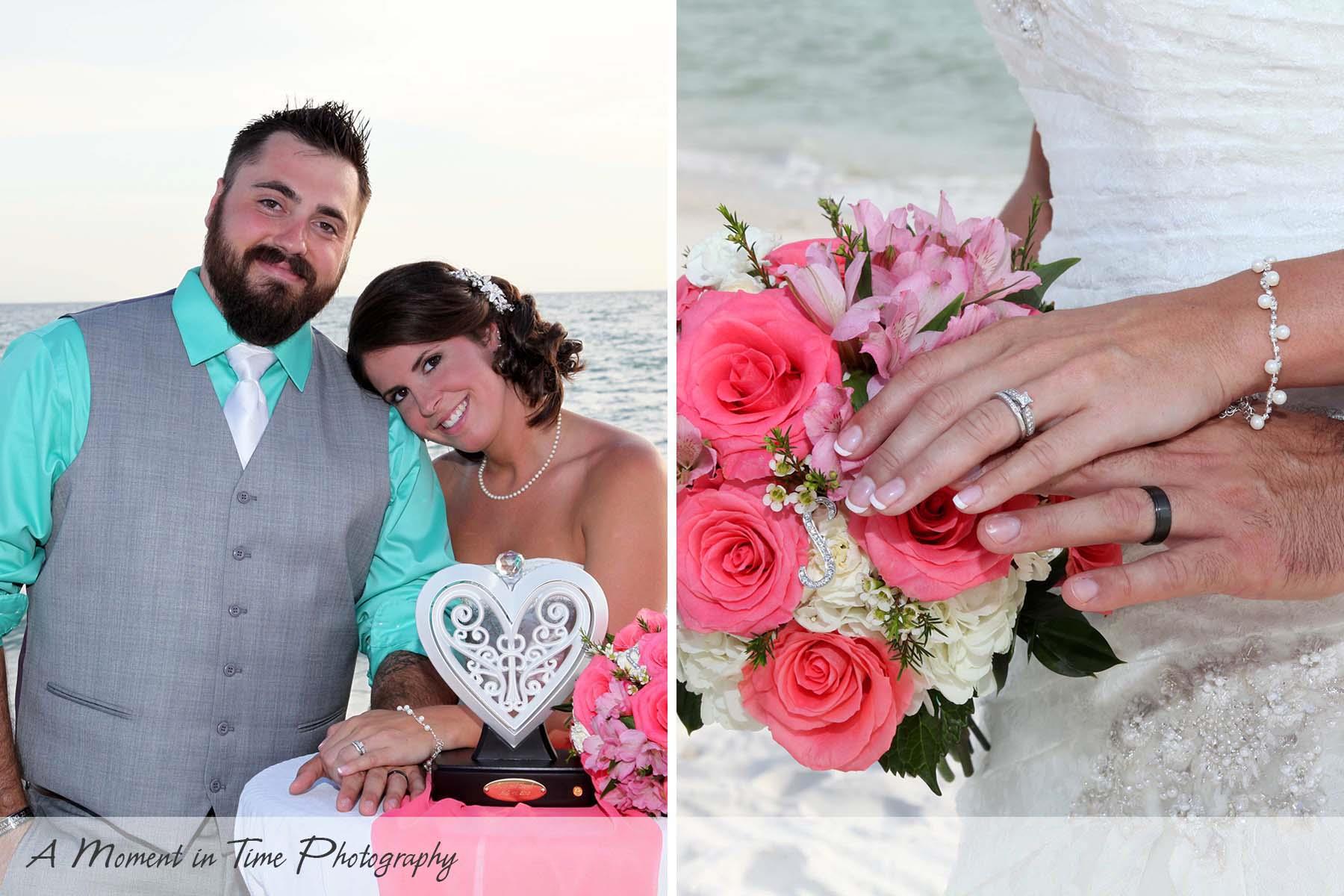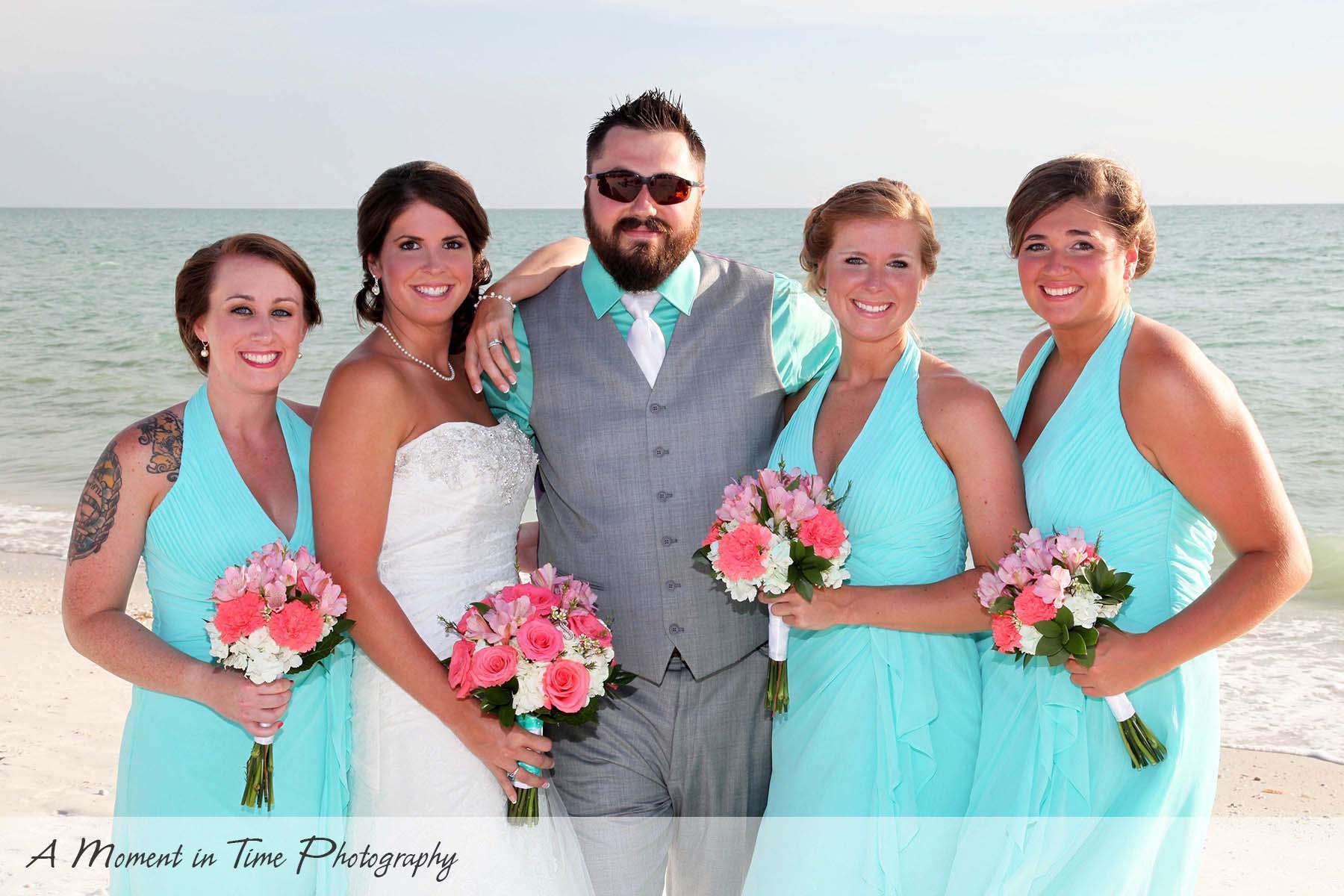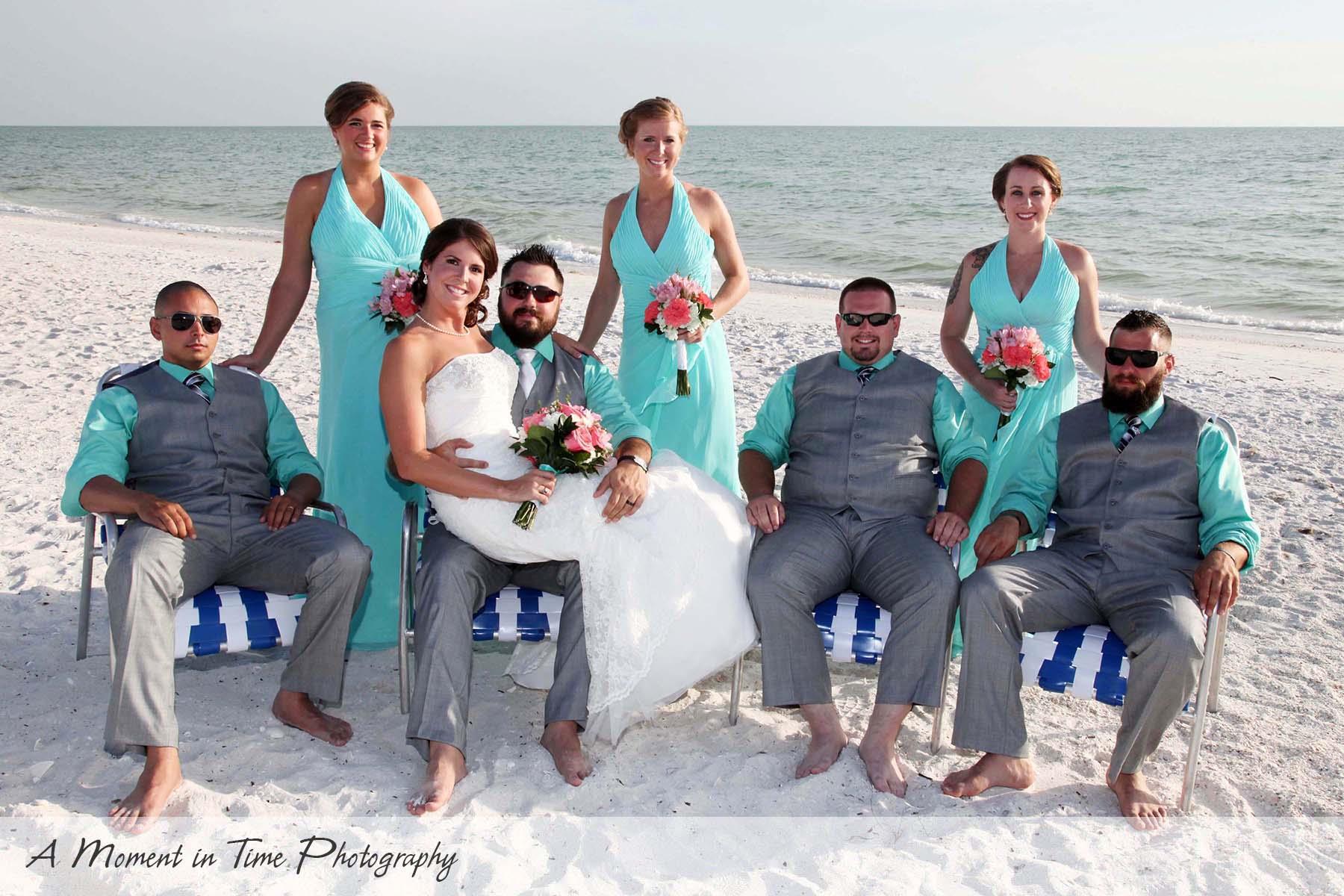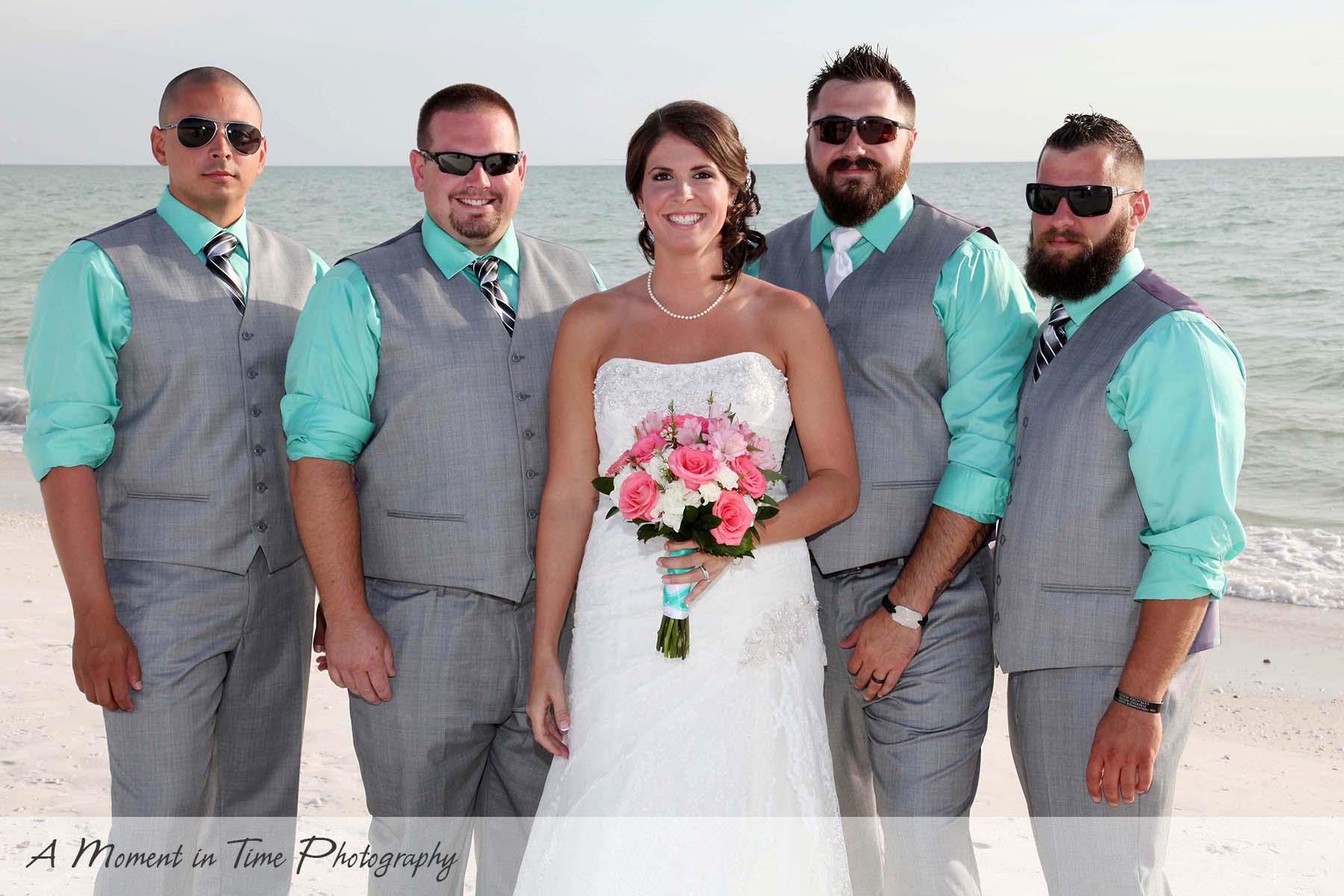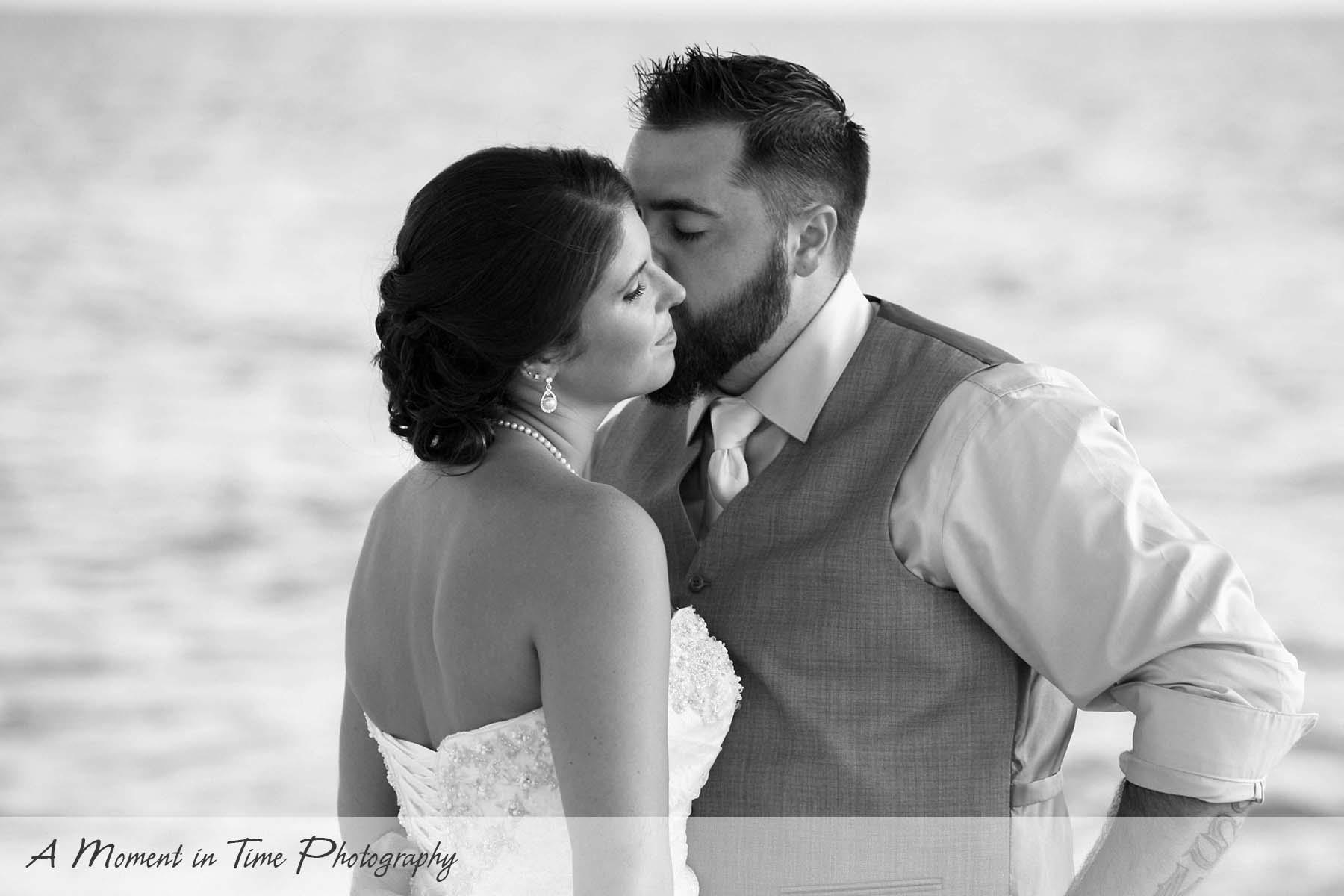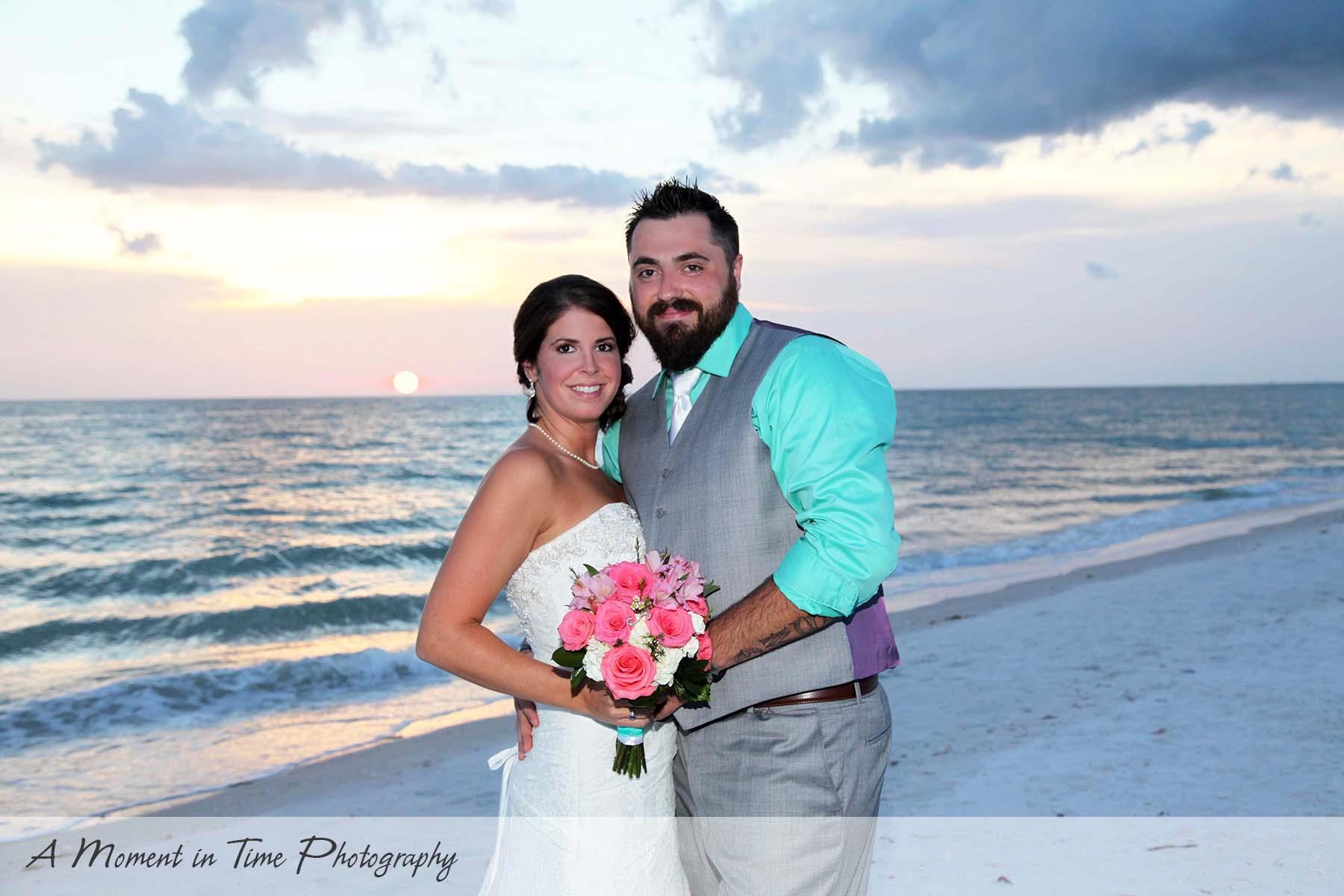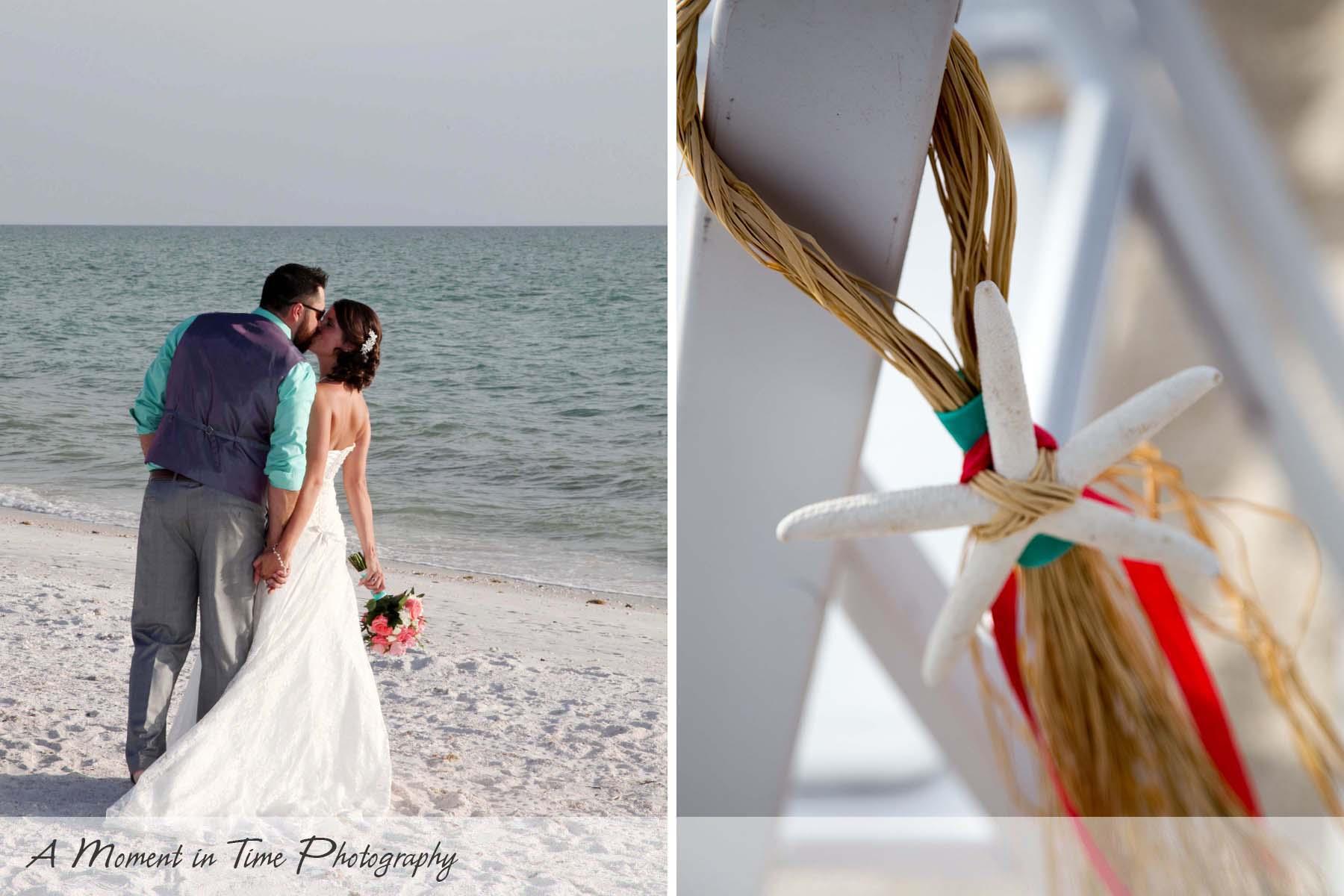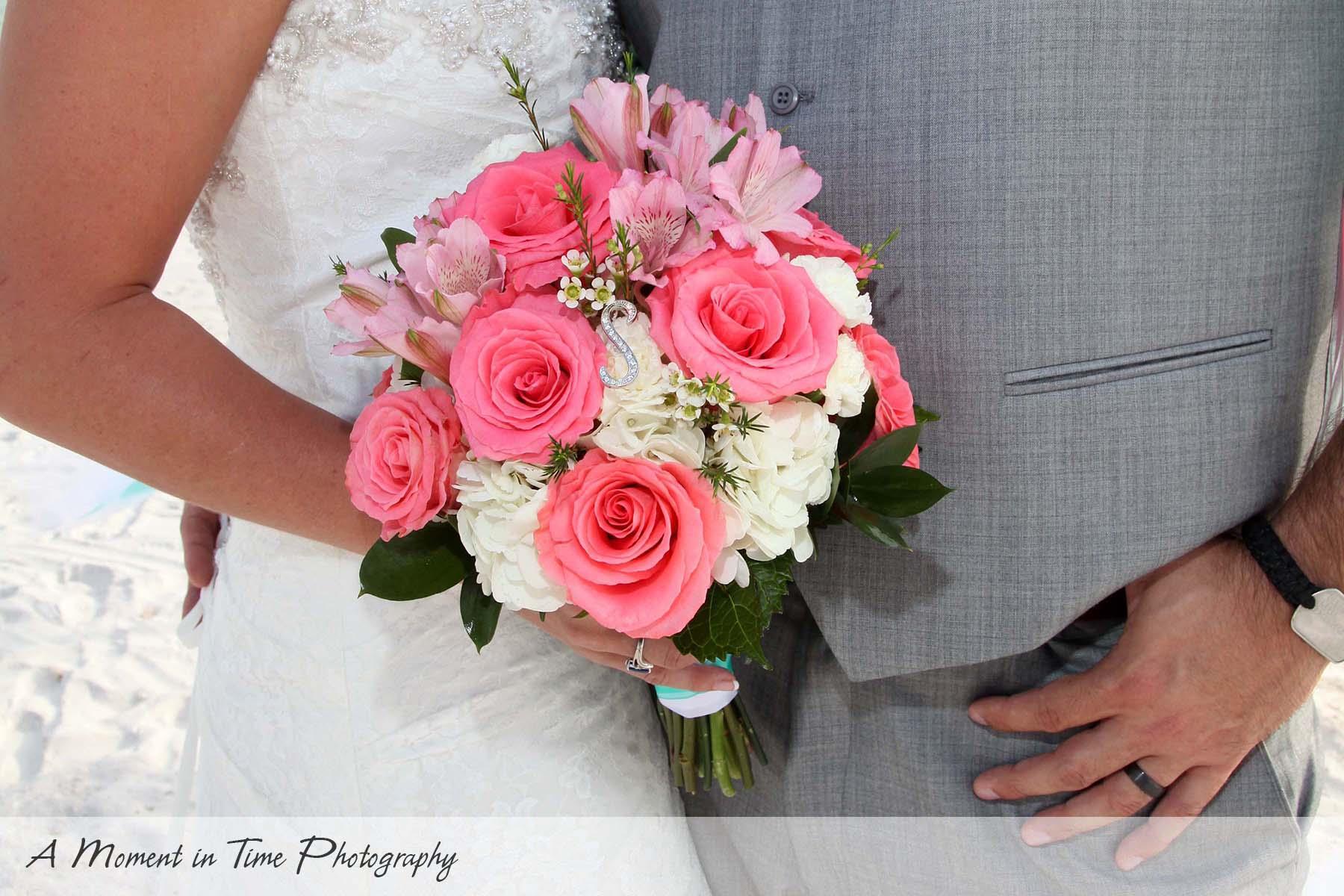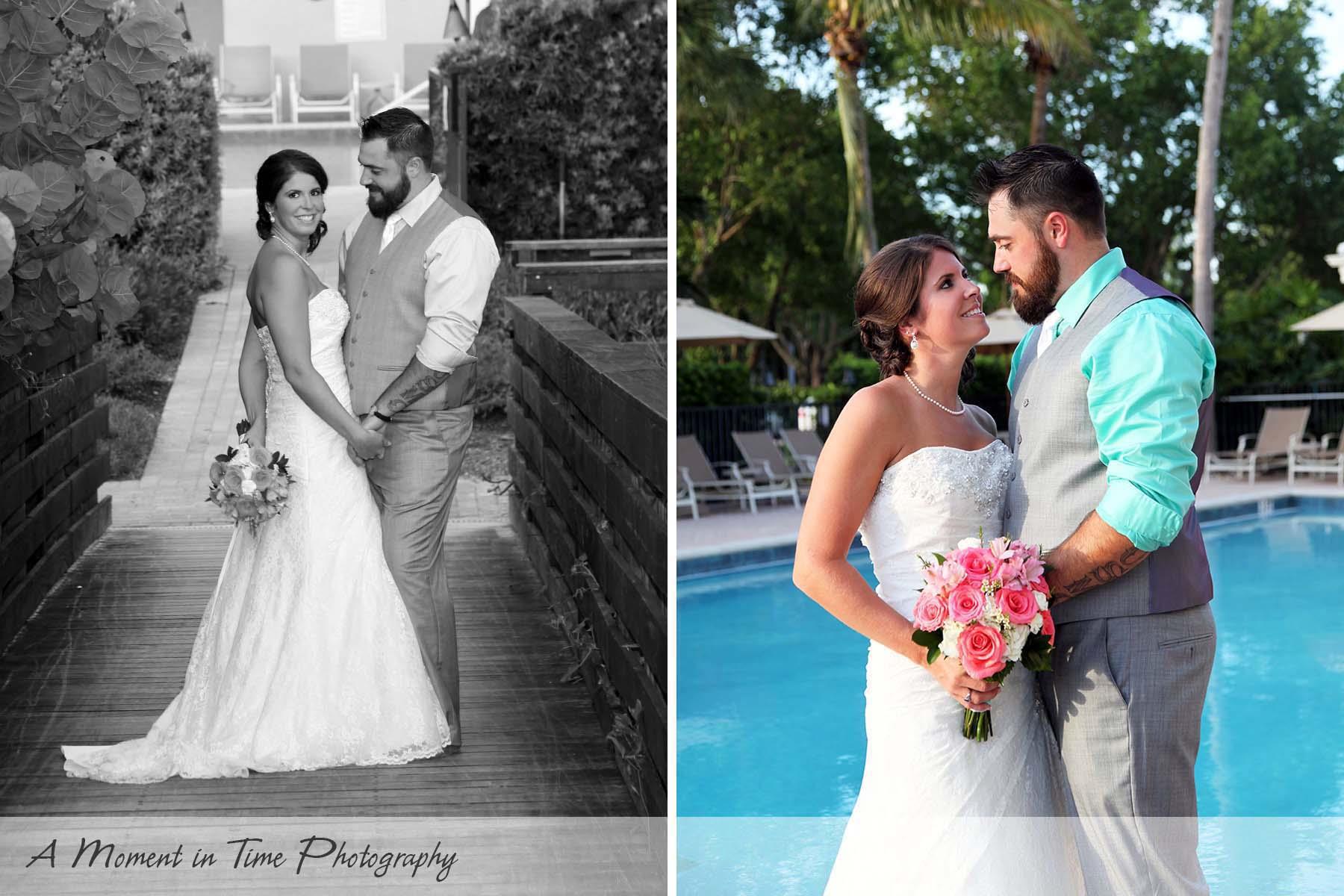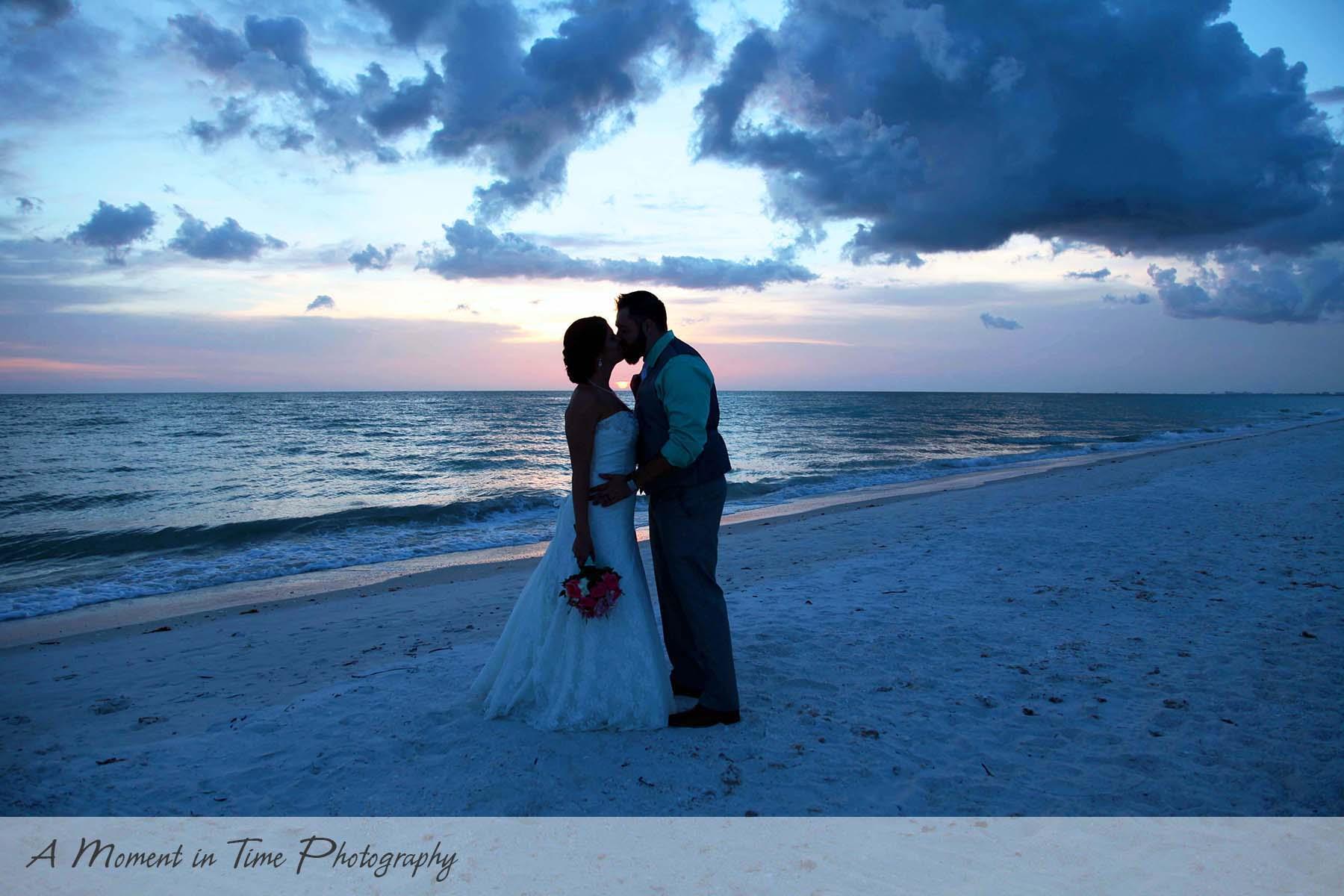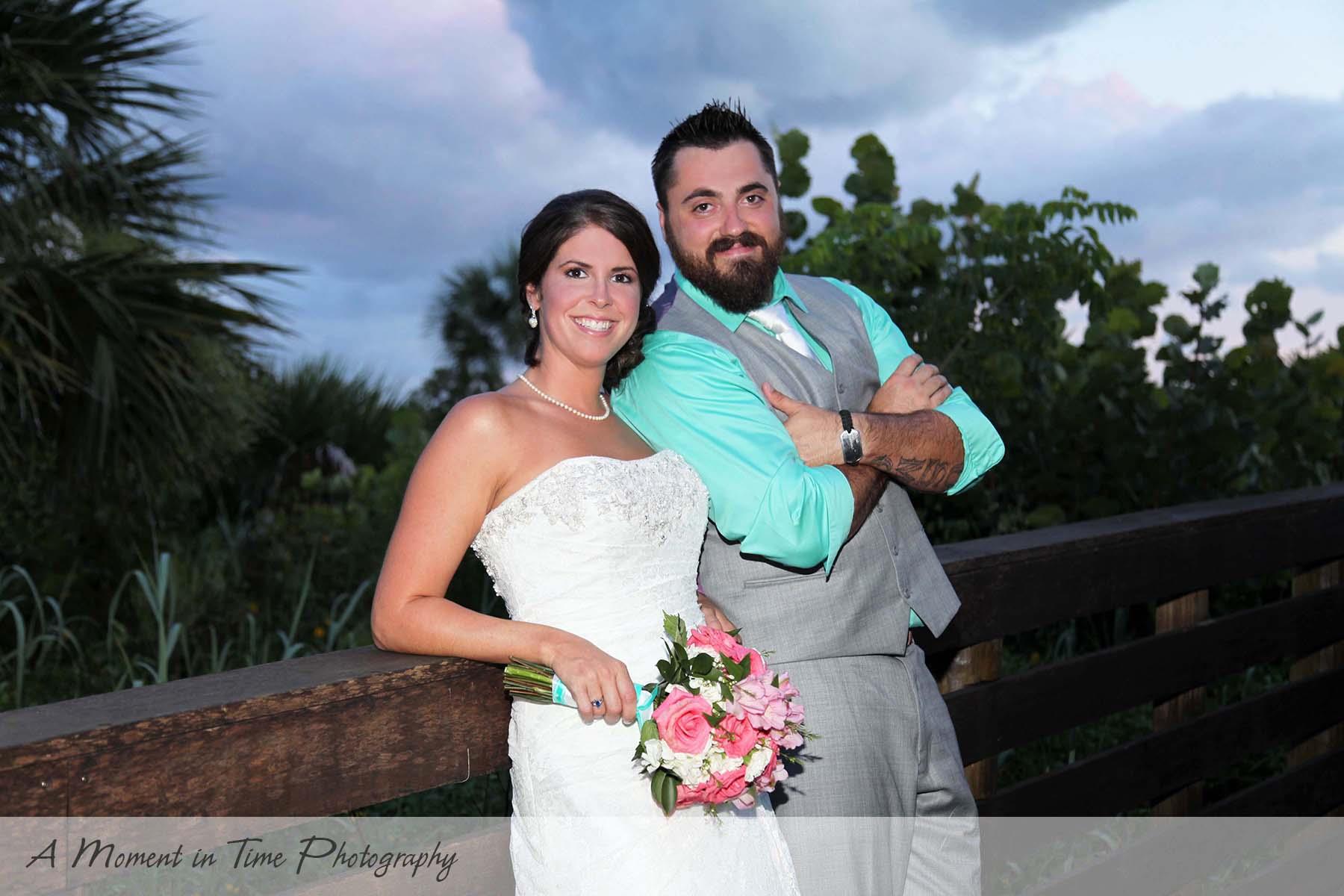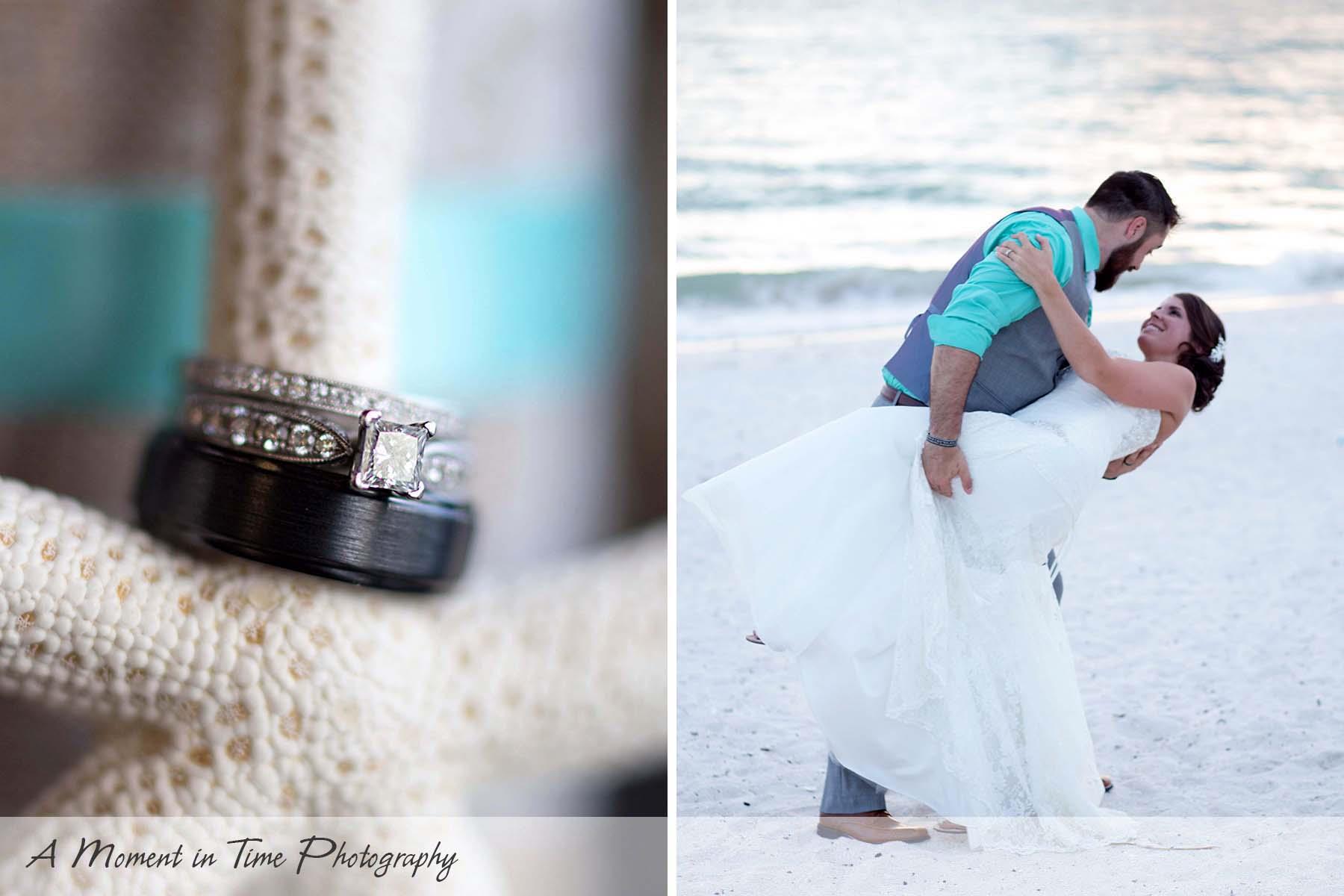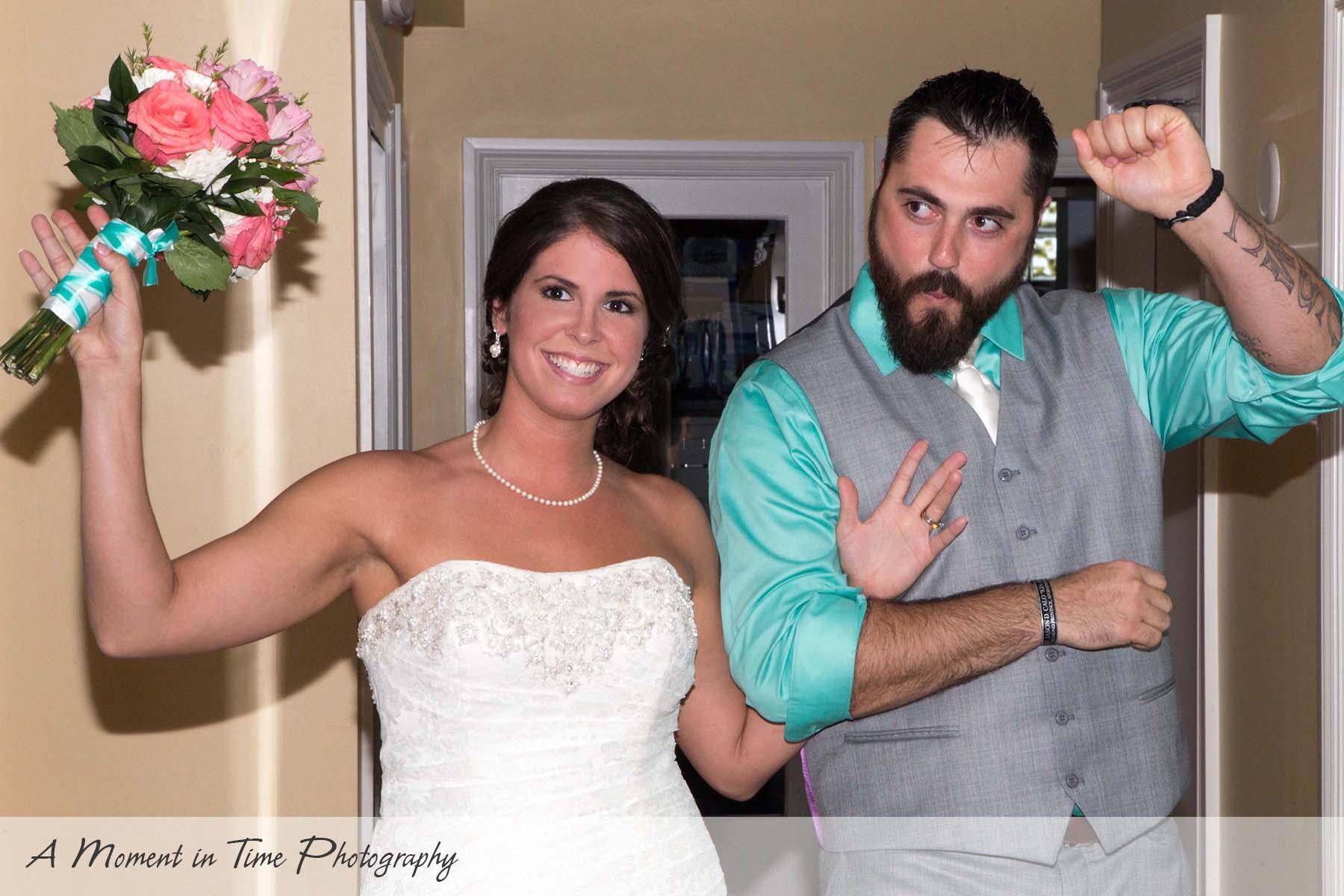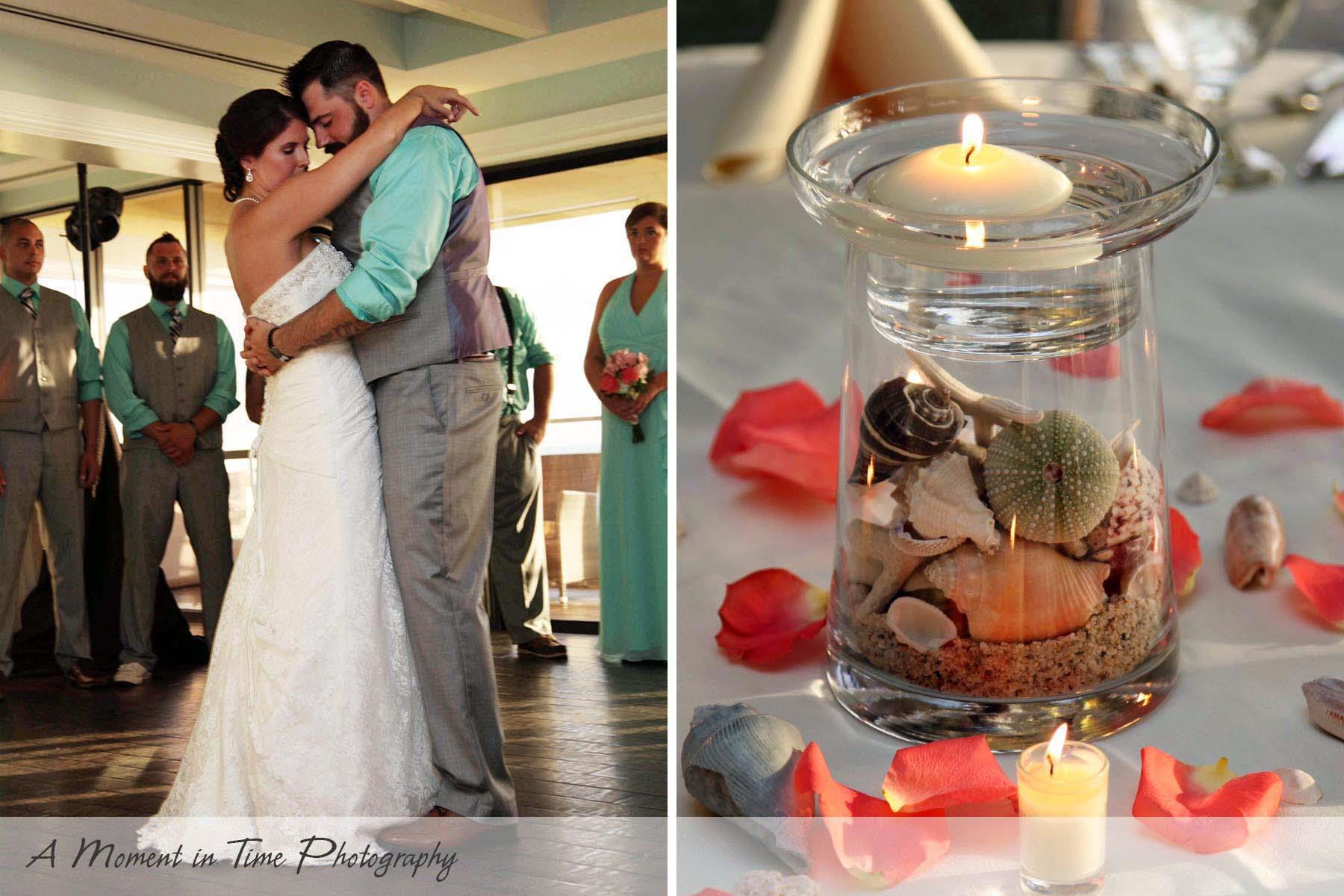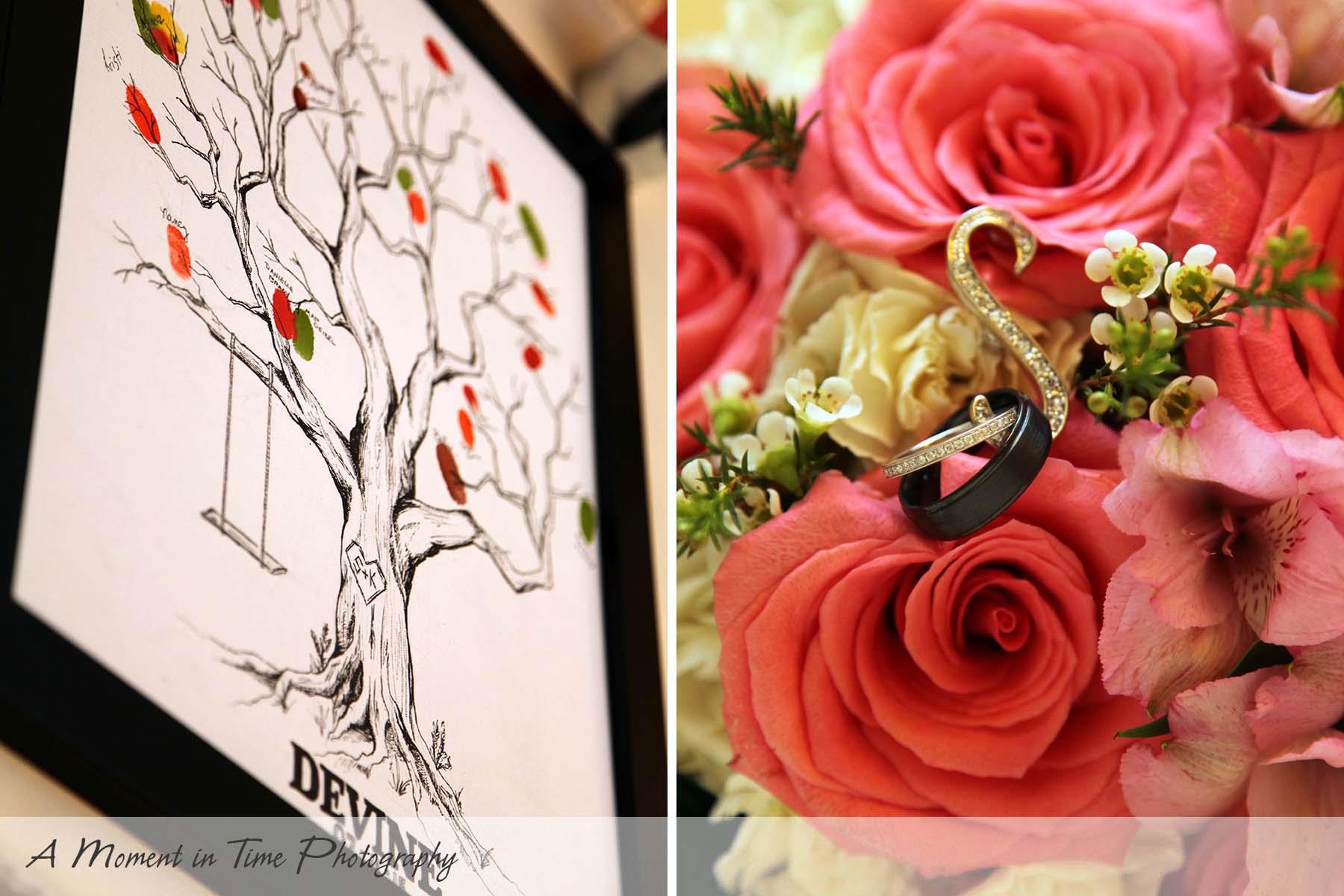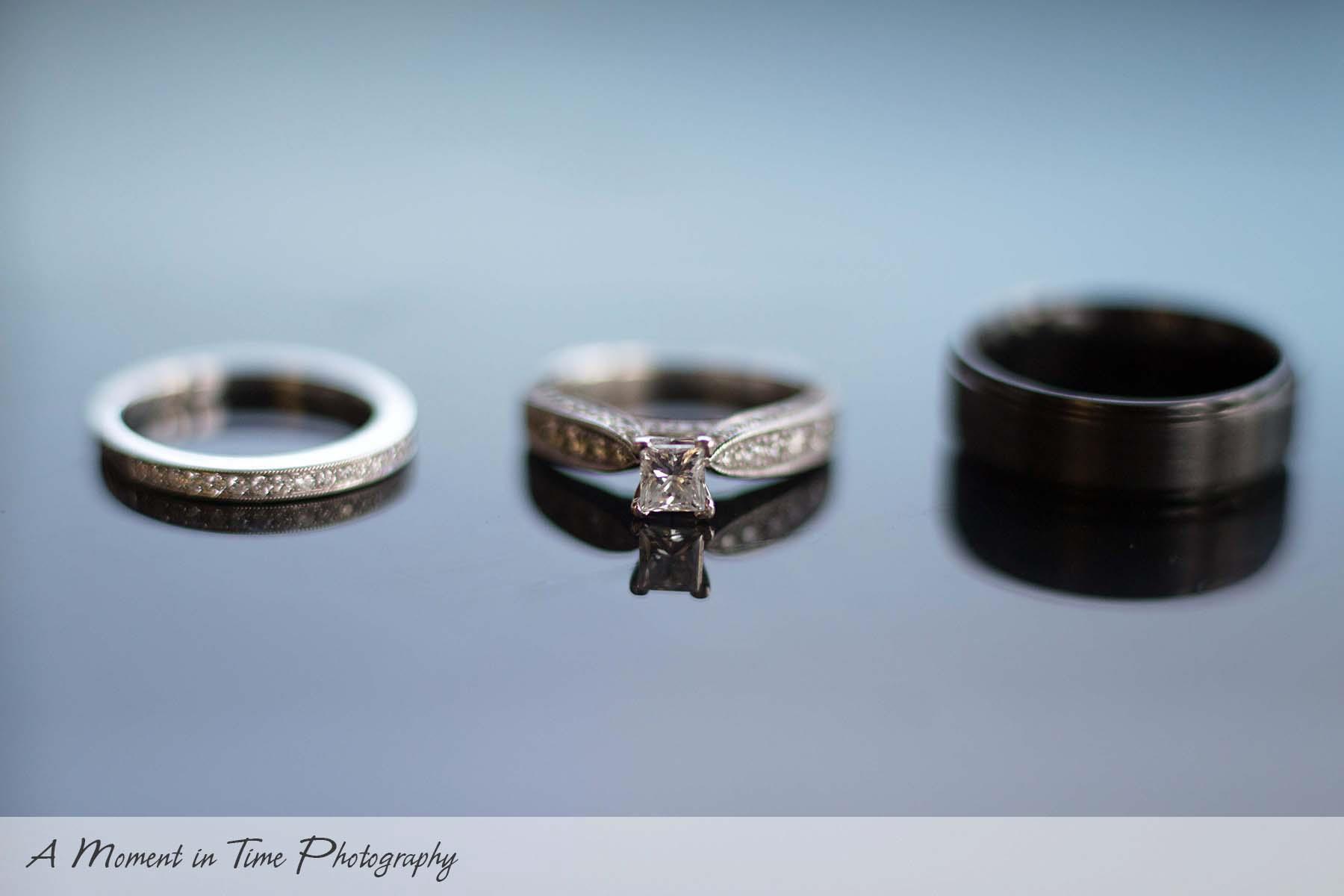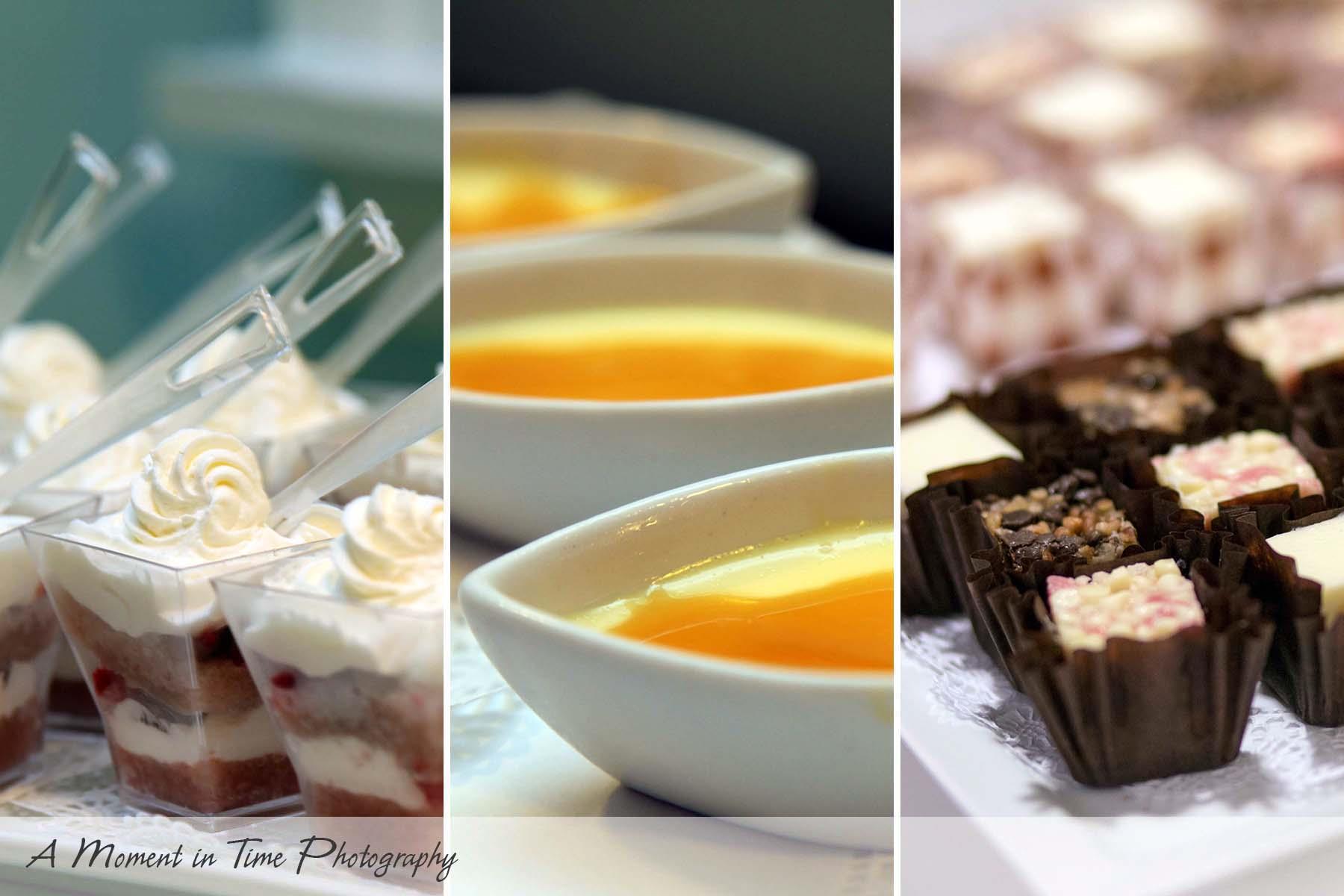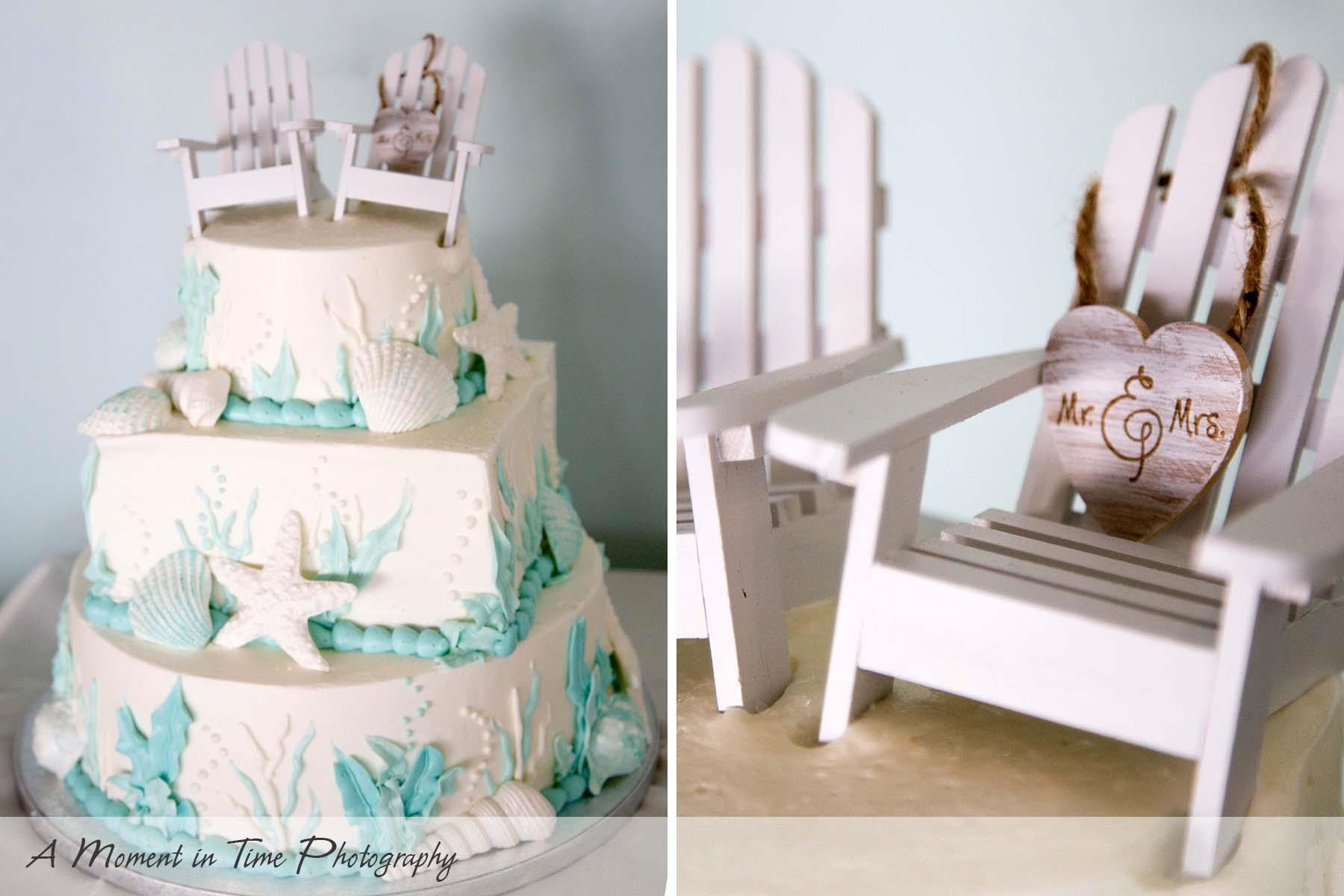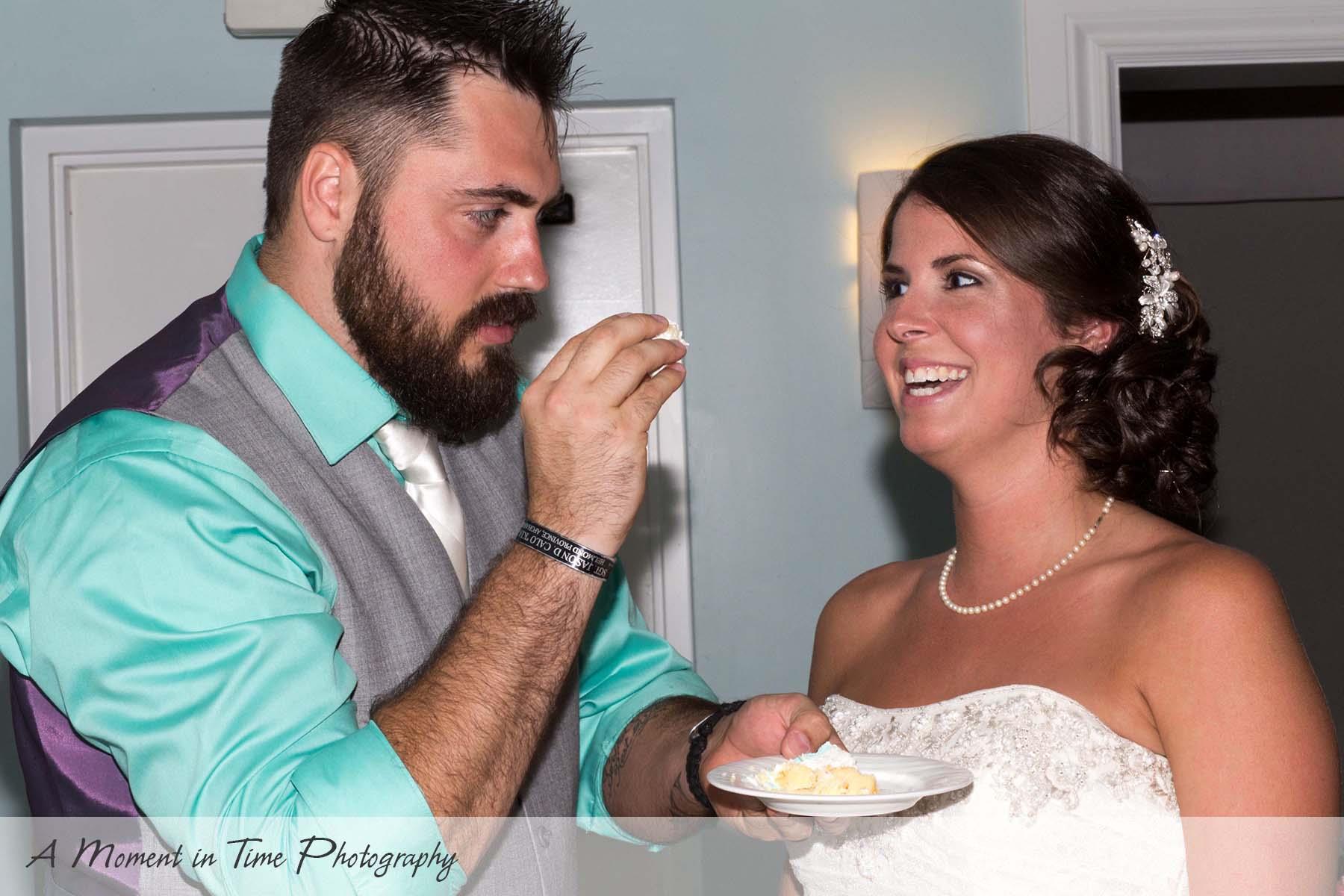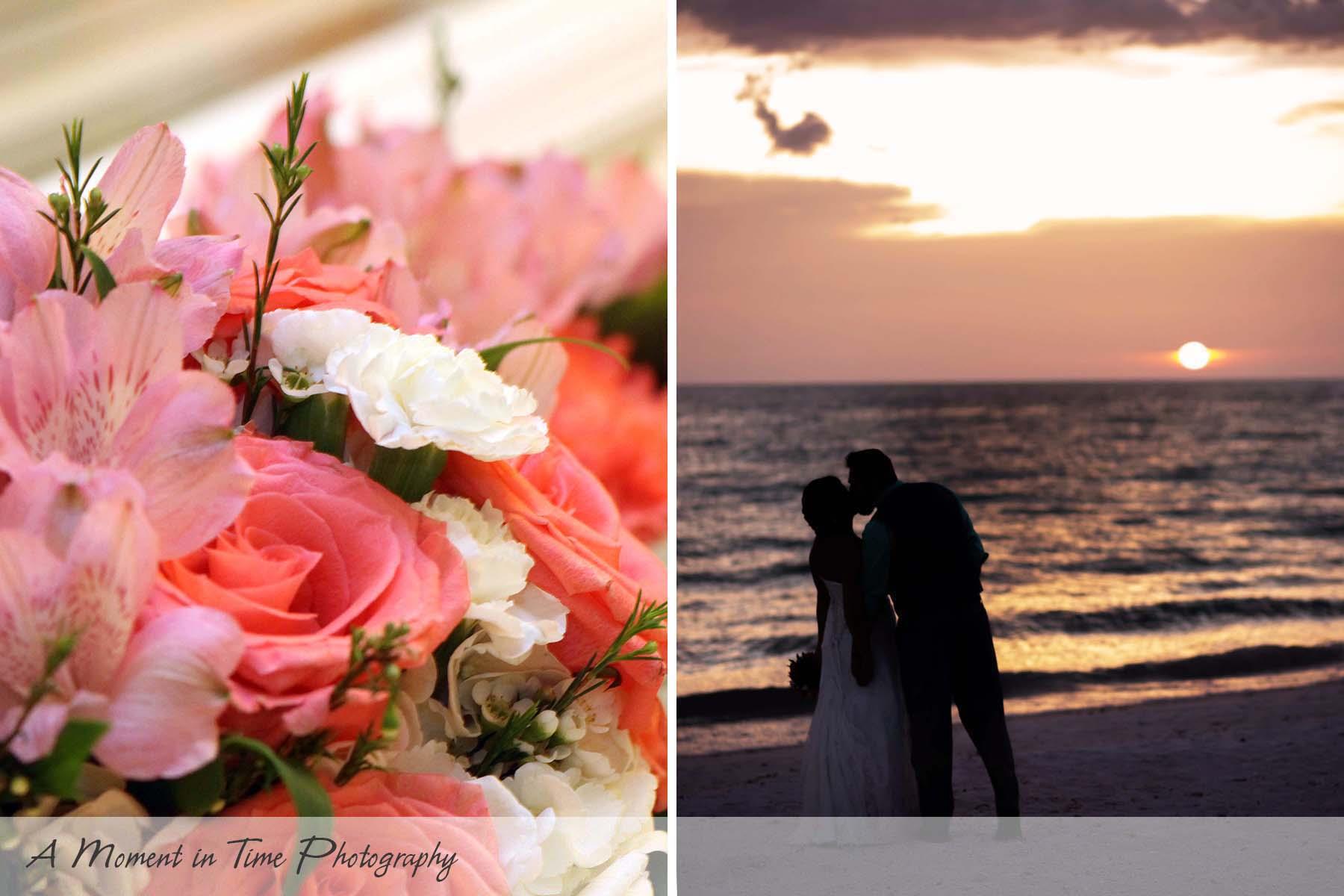 Vendors
Photographer: A Moment in Time Photography
DJ: HPS Entertainment
Venue: The Club at Barefoot Beach