We do love a destination wedding! From Ohio to South Florida, these lovebirds flocked to the breezy beach for a seaside wedding. The wind in the hair, sand in the toes, ocean in the background…it was a magical day for Alex and Amy.
This wedding was more than simply their own union. It was the creation of a new family. In the warm Florida sun, surrounded by the love of their friends and family, Alex and Amy exchanged vows on Cove Beach at the renowned Sanibel Harbour Marriott Resort & Spa. The details came together perfectly.
Amy's gown was flowing and elegant with lovely beading, front to back. It fit her to perfection. Alex and the men were dapper in stylish khaki linen suits. The ladies were beachy beautiful in coral and sea foam cocktail dresses with tropical bouquets designed by Floral Artistry of Sanibel. They also chose a lovely starfish as one of their symbols. The star, as well as the starfish is seen as a celestial symbol and as such, they represent infinite divine love. In addition to love, the starfish also holds characteristics such as guidance, vigilance, inspiration, brilliance and intuition.
After a sunset dip on the pier, the new Mr. and Mrs. Voros joined the reception. Following a playful entrance, the couple danced an emotional first dance where Amy lovingly sang "Latch" by Sam Smith to her Alex. The guests enjoyed a wonderfully prepared meal and then DJ Ron Rutz packed the dance floor. As the evening winded down, the couple cut the elegant two-tiered wedding cake and everyone feasted on cake and decadent cupcakes prepared by LadyCakes Bakery.
Thank you Alex and Amy for letting us take part in your very special day. Your devotion to one another is both breathtaking and inspiring.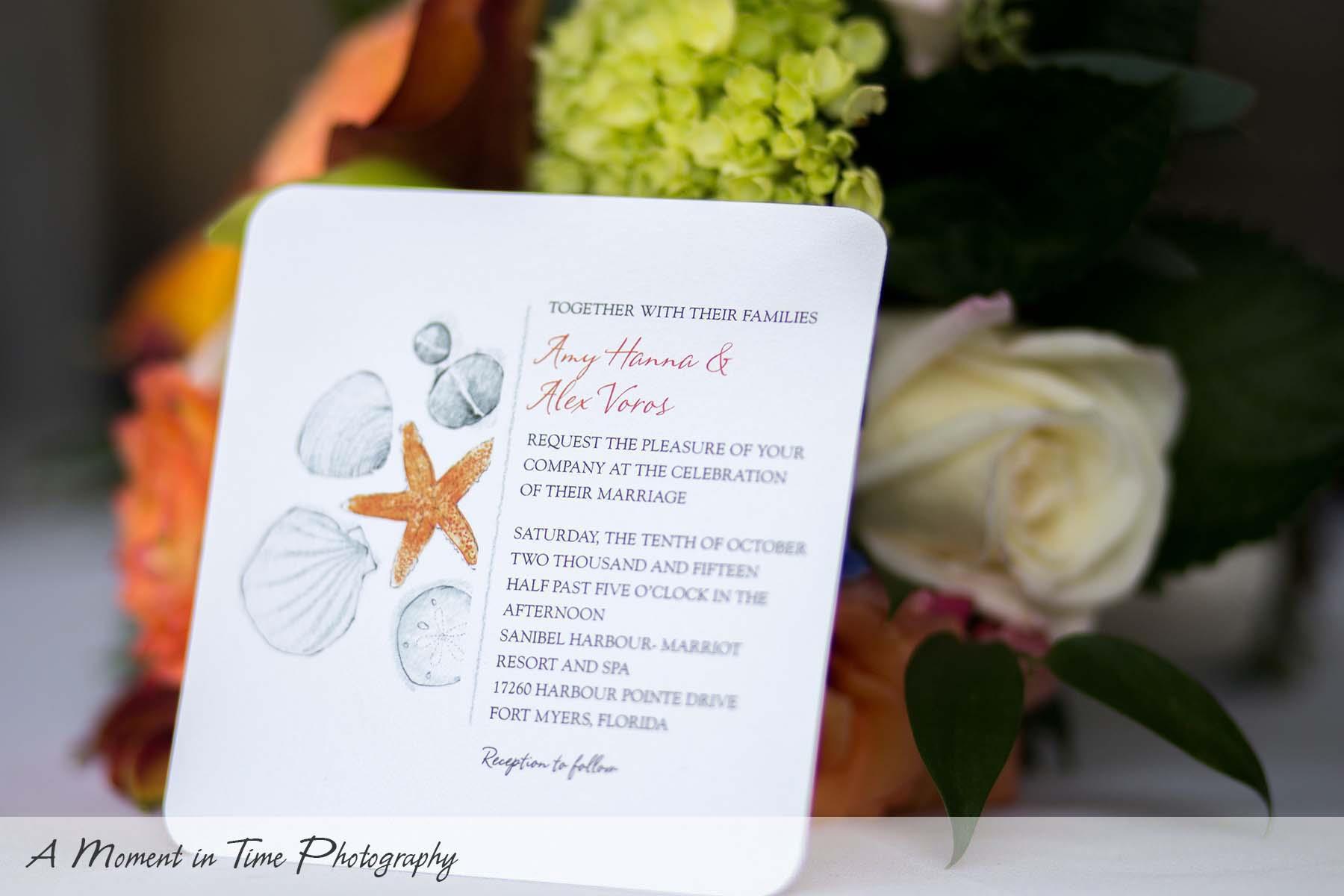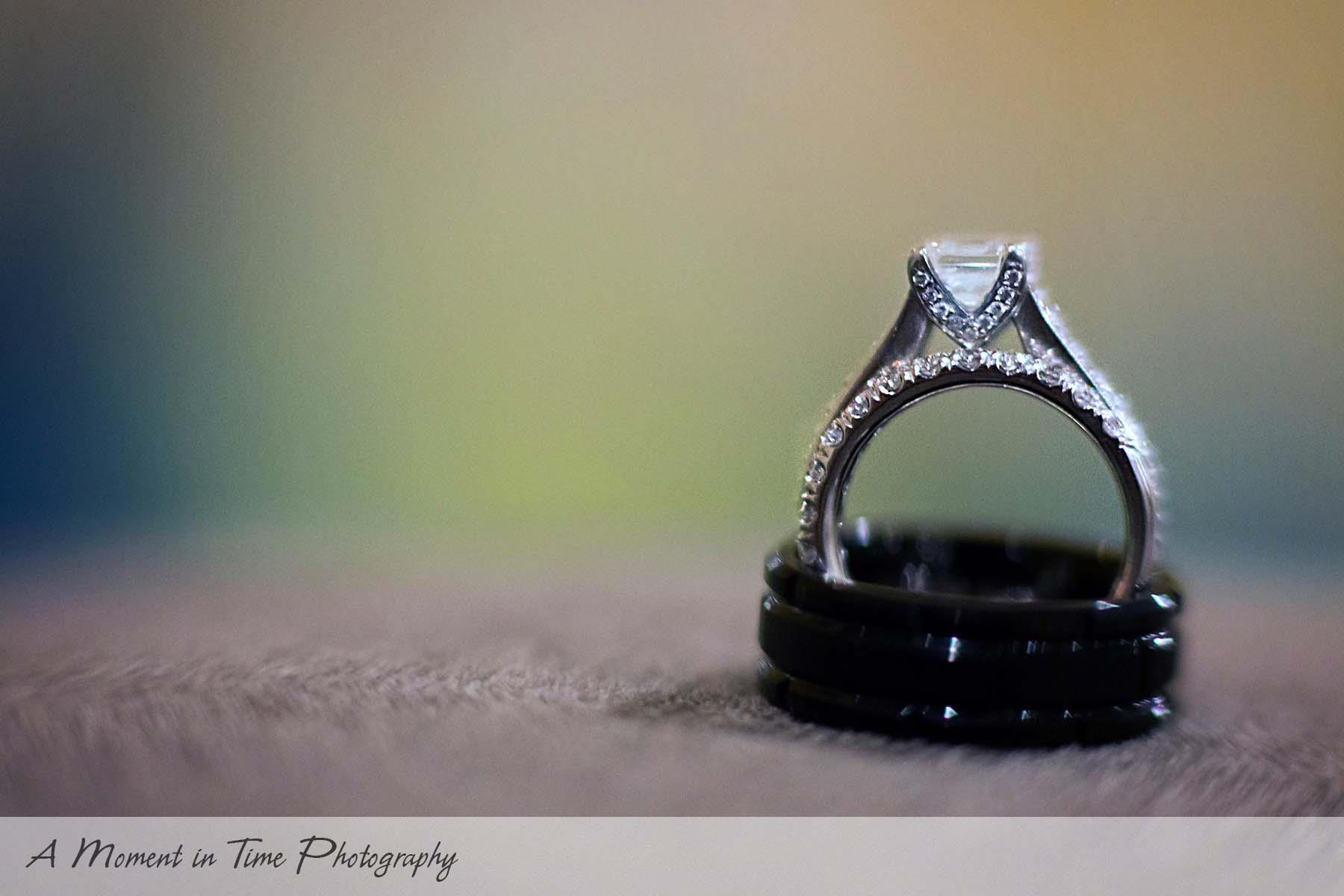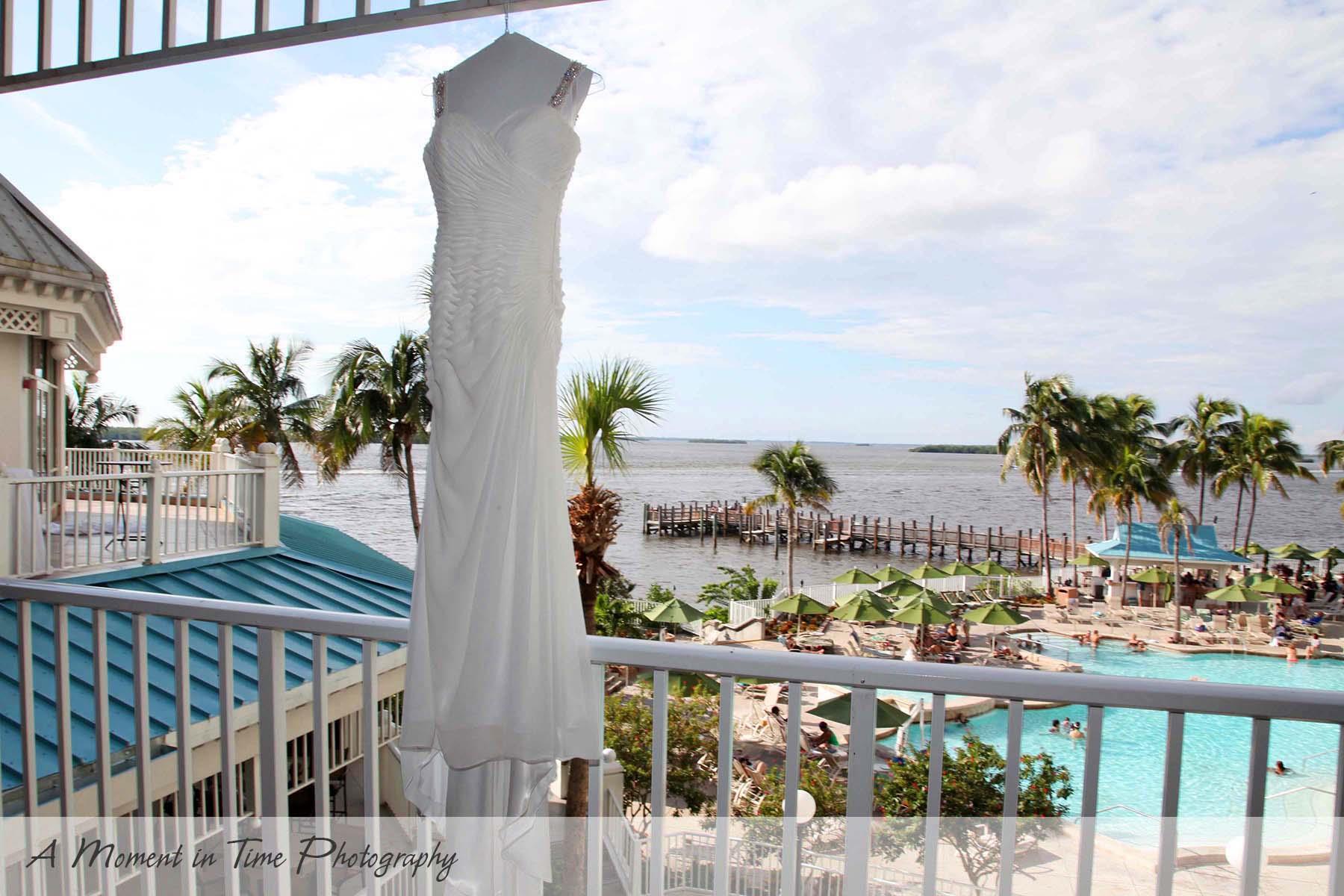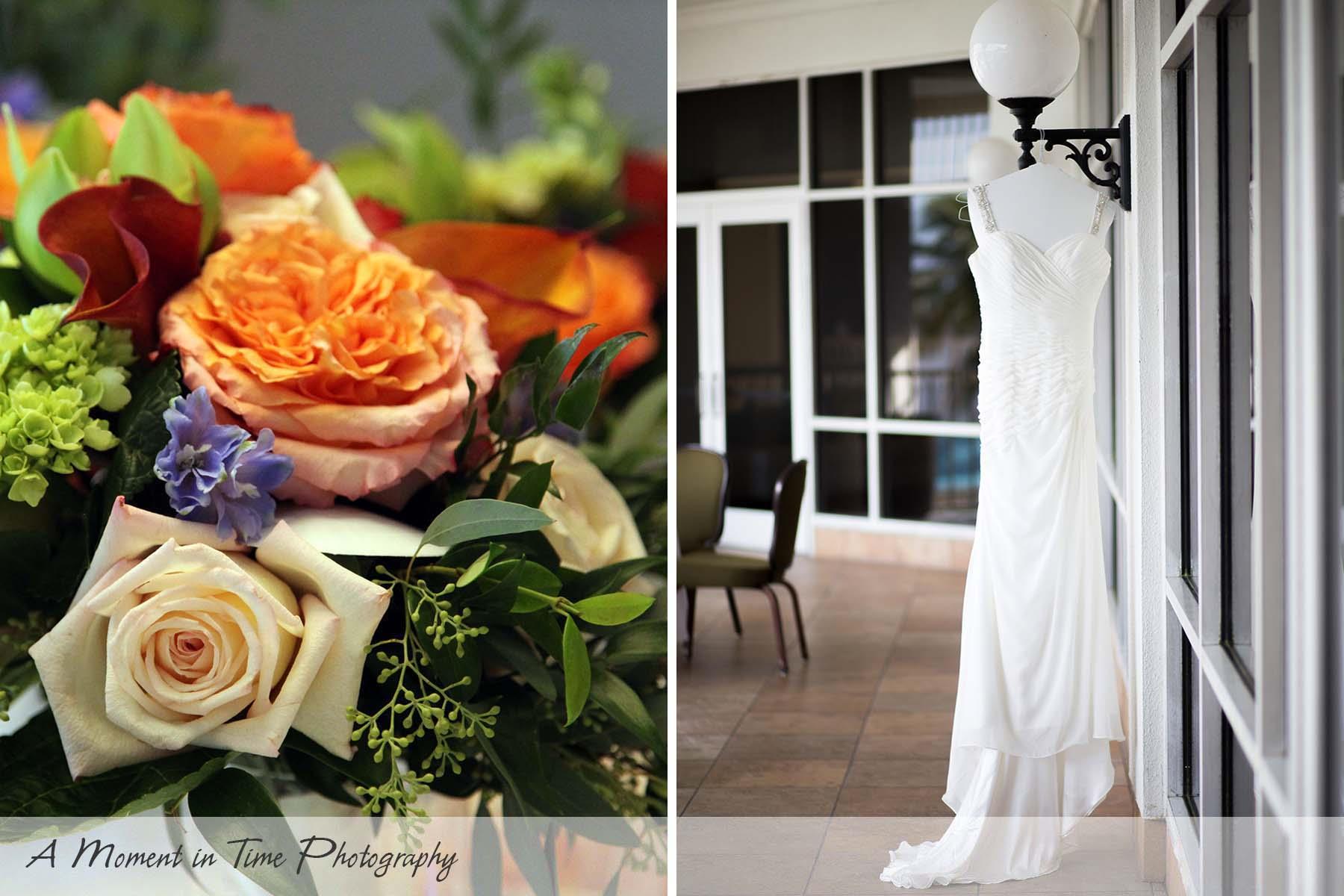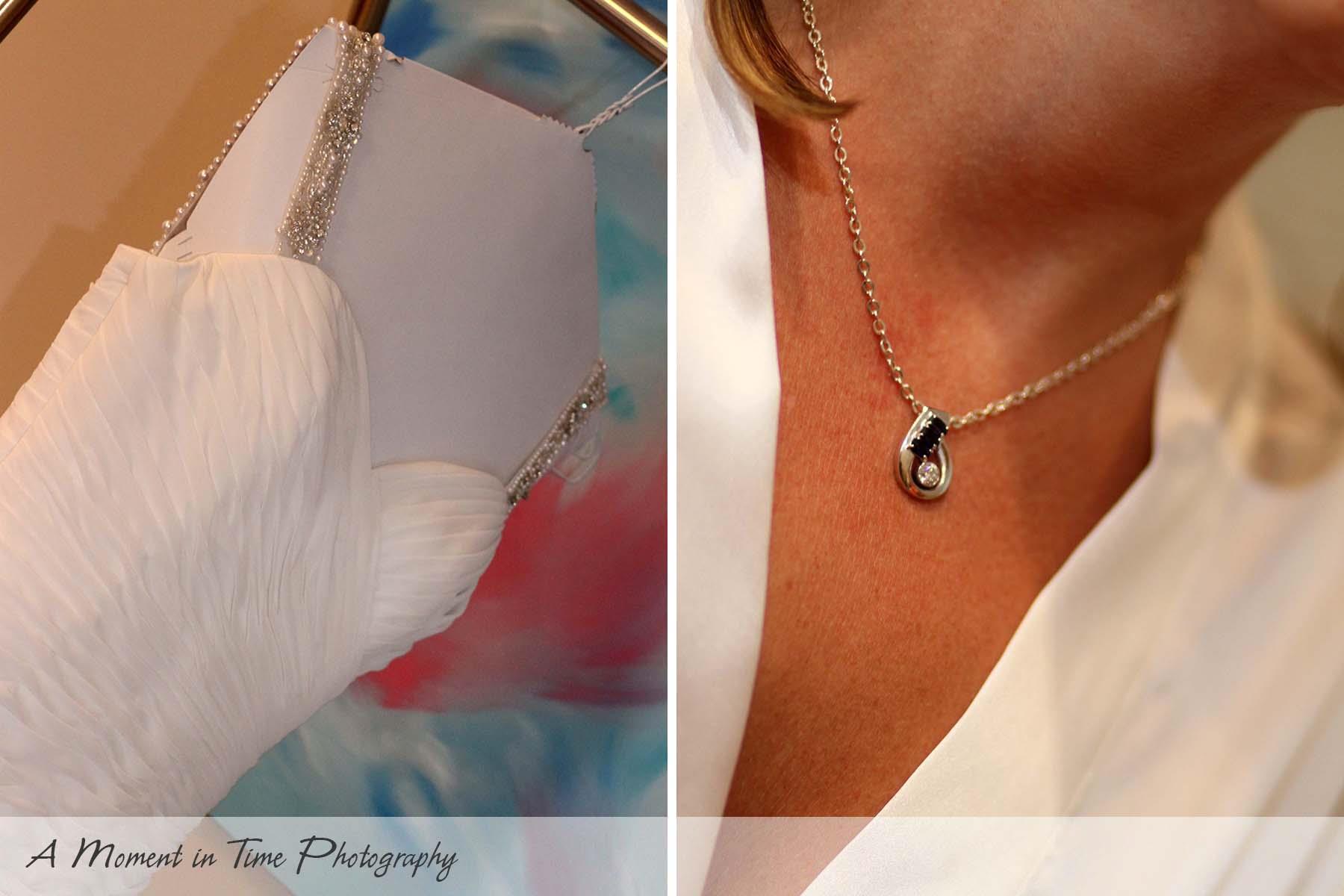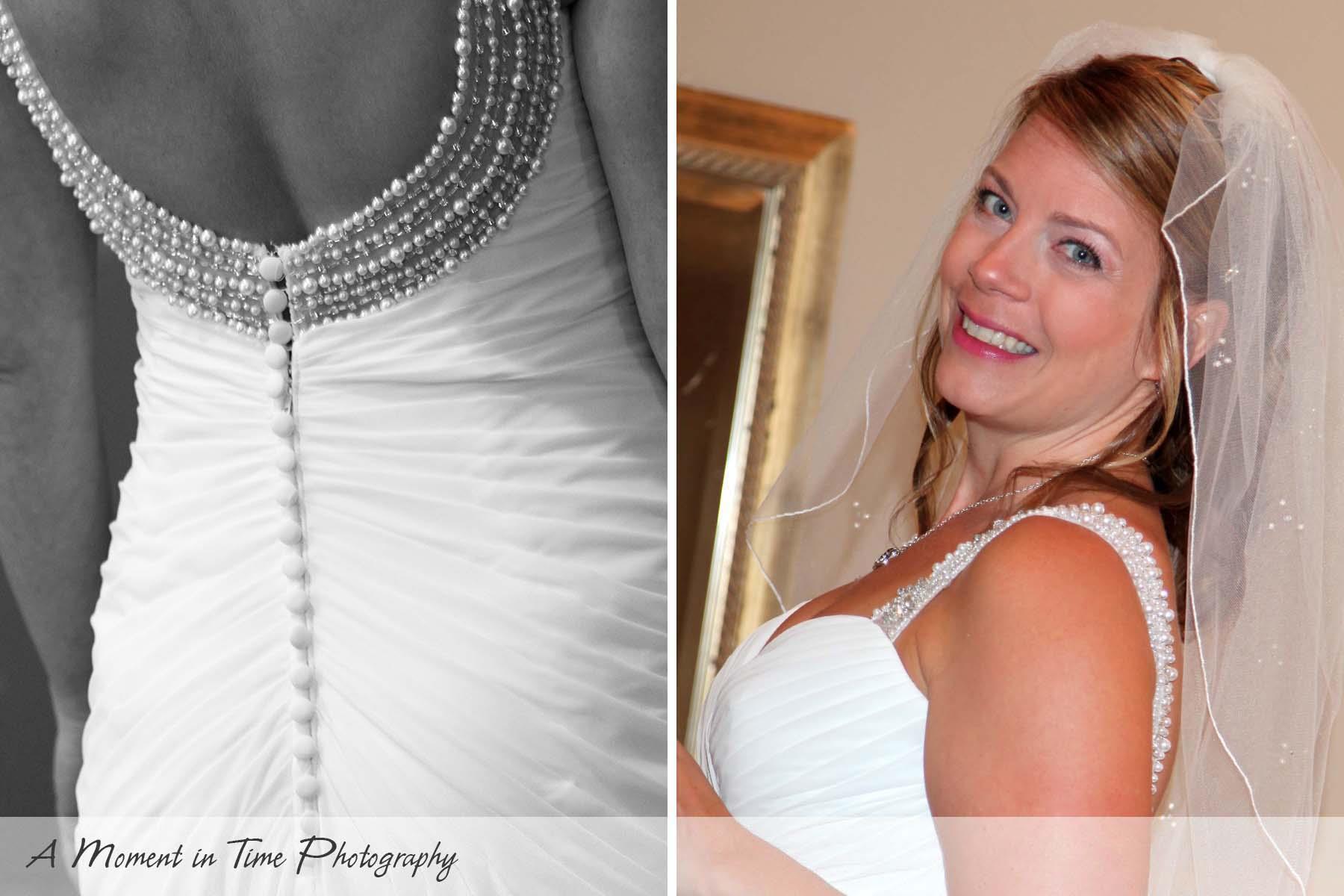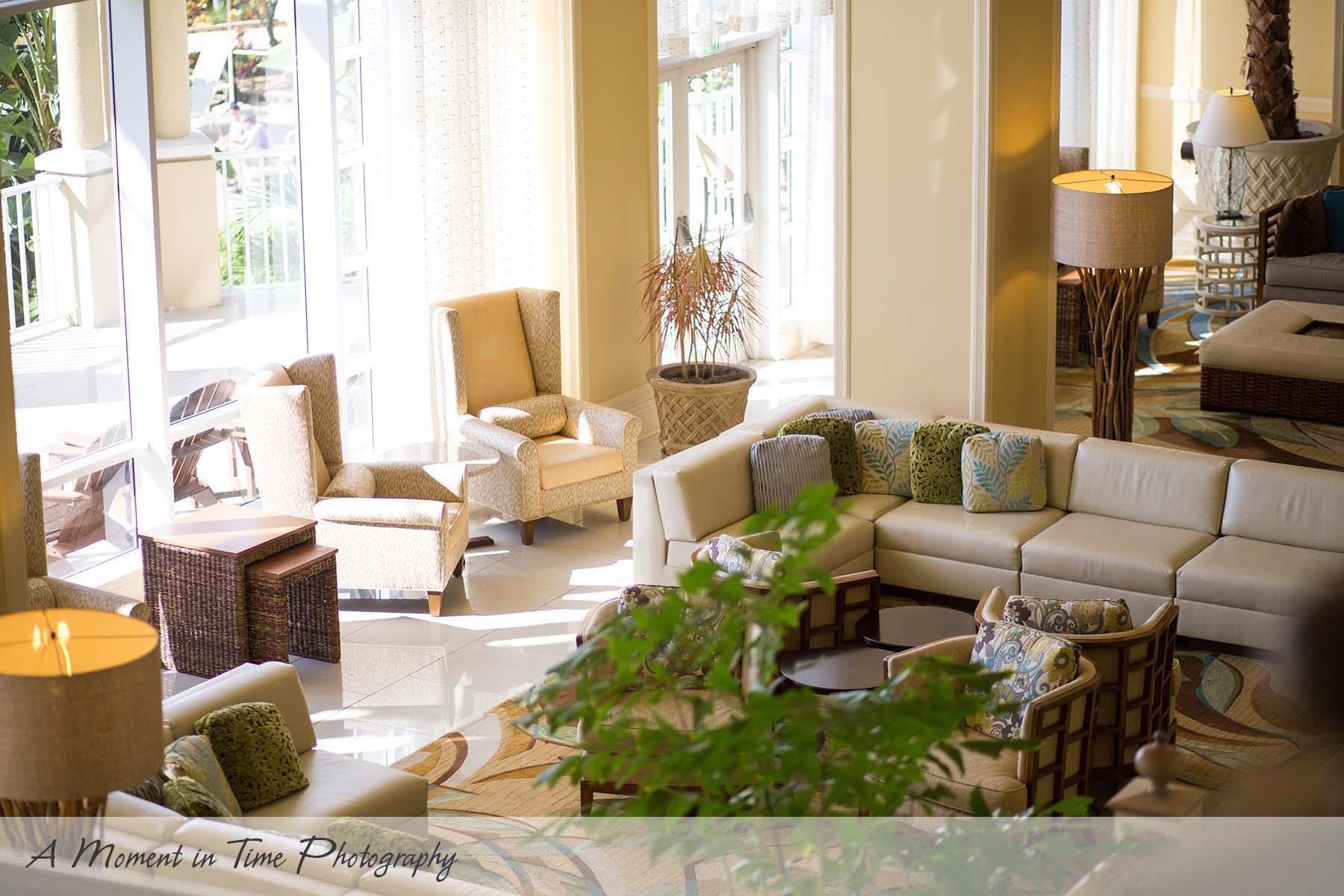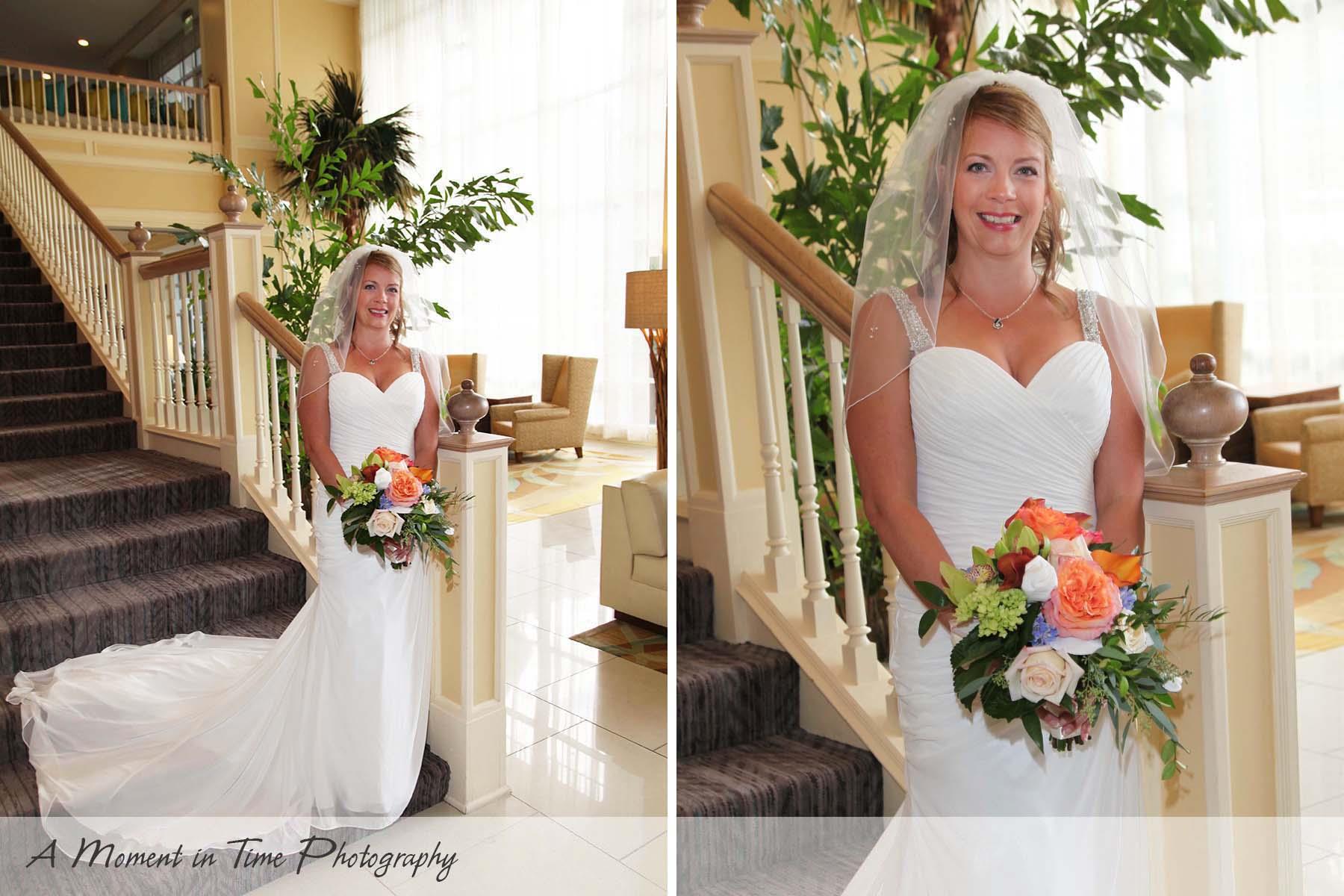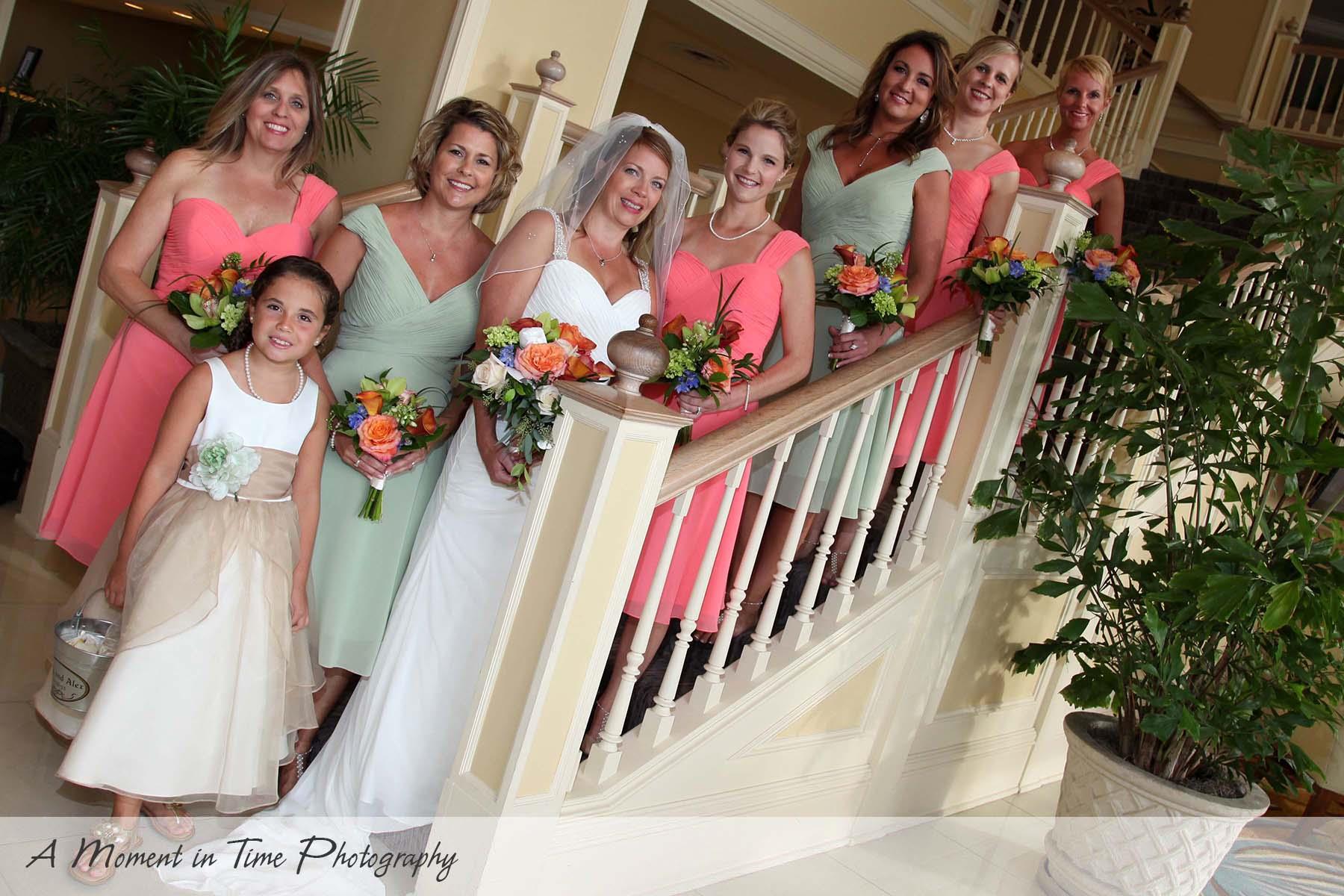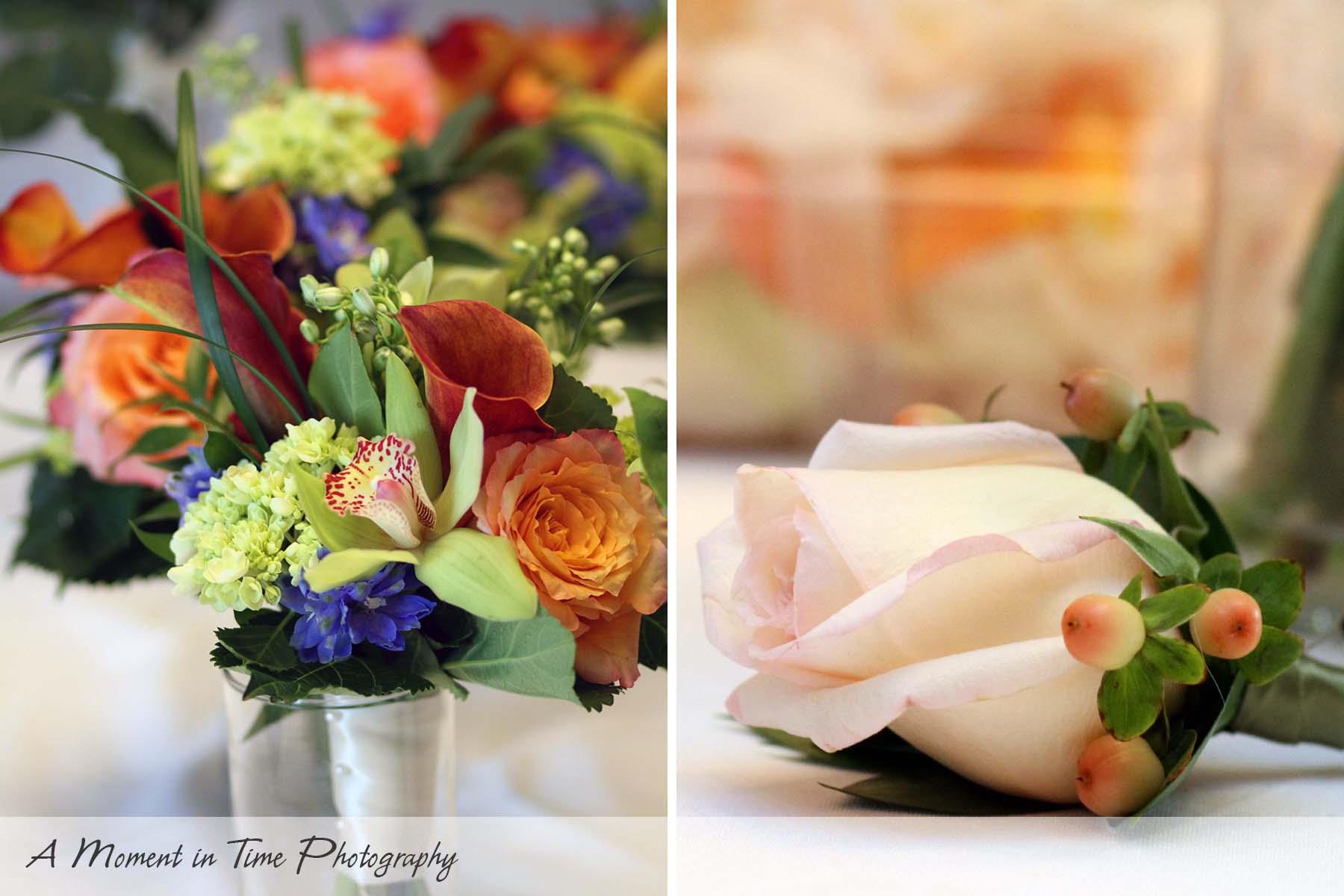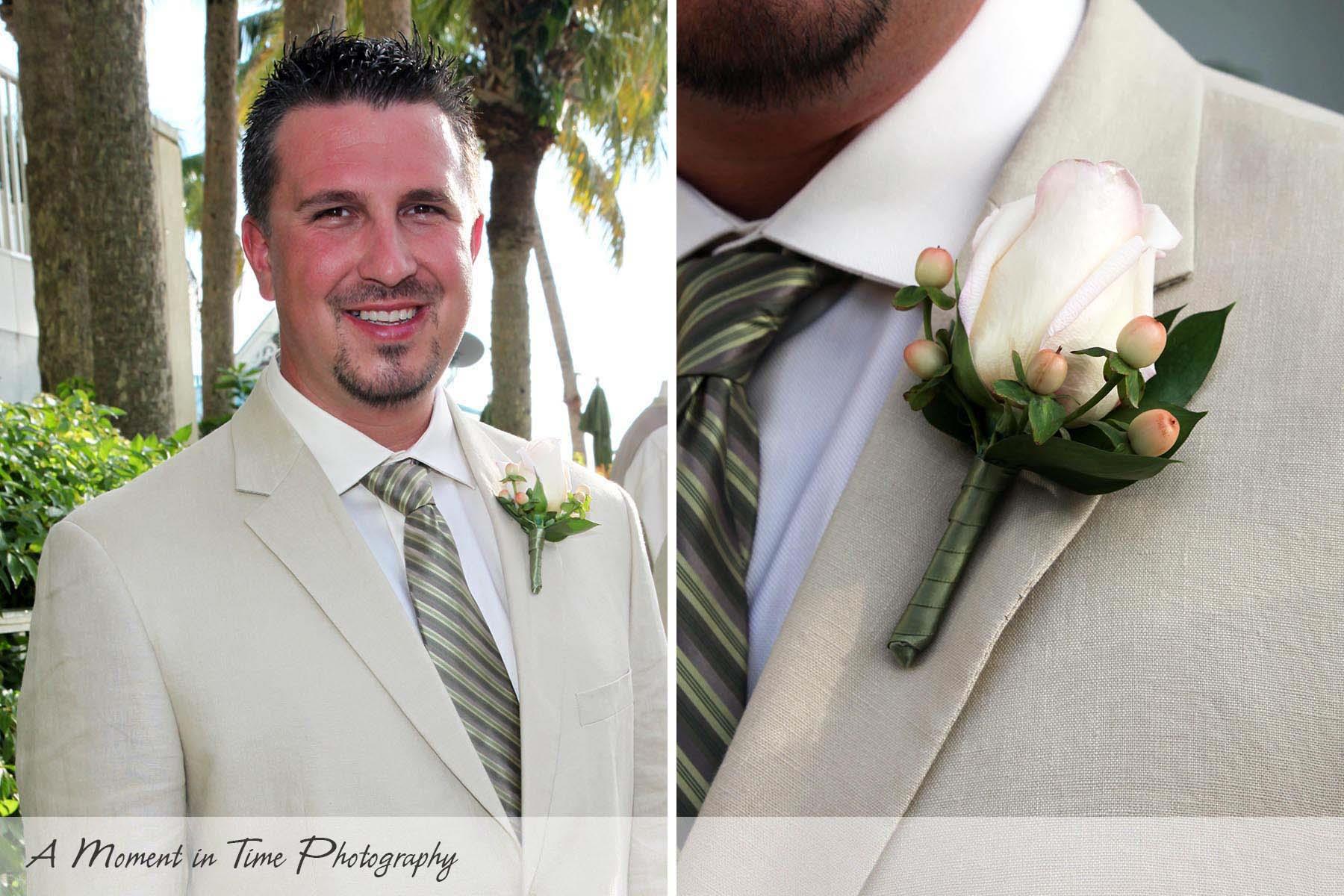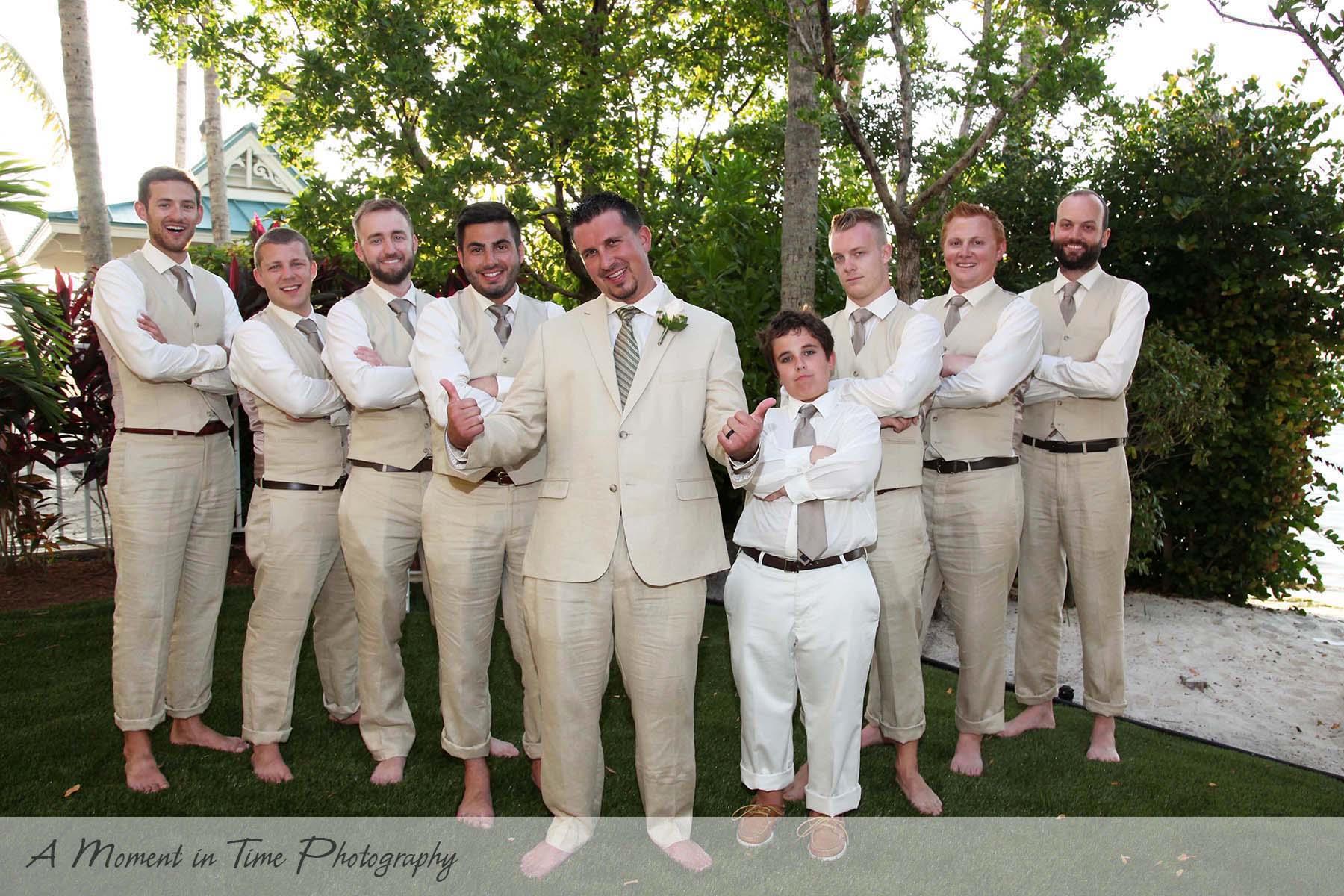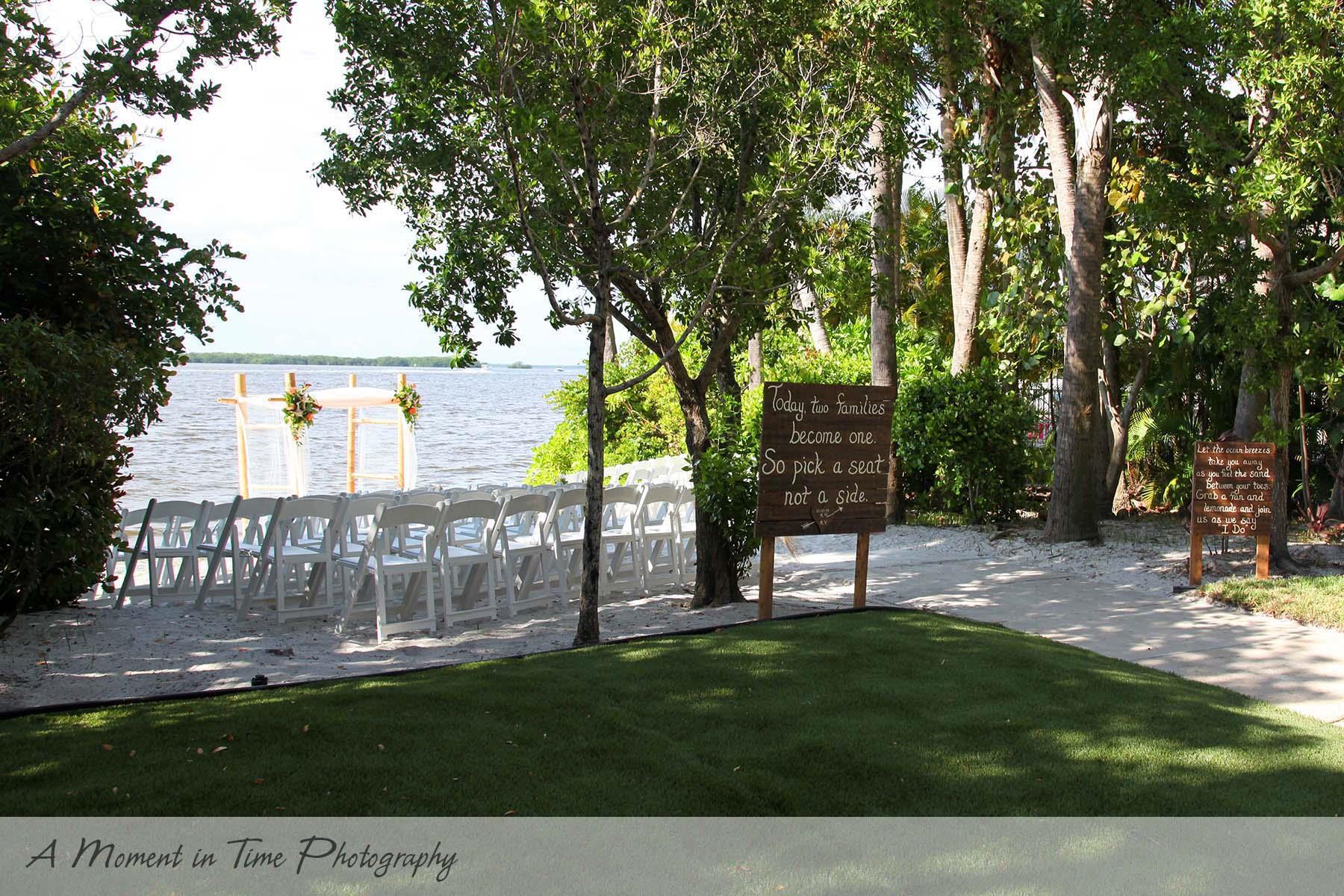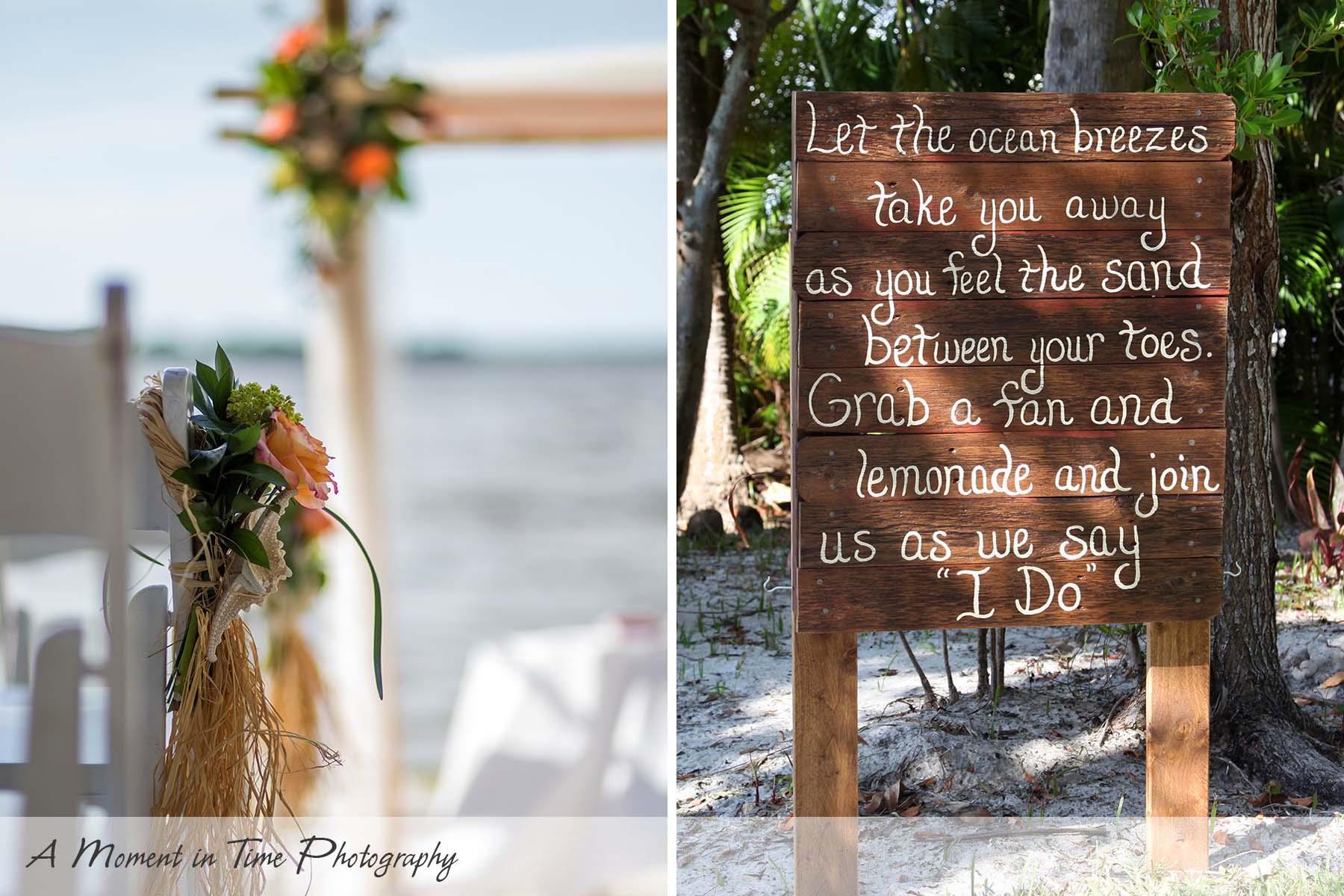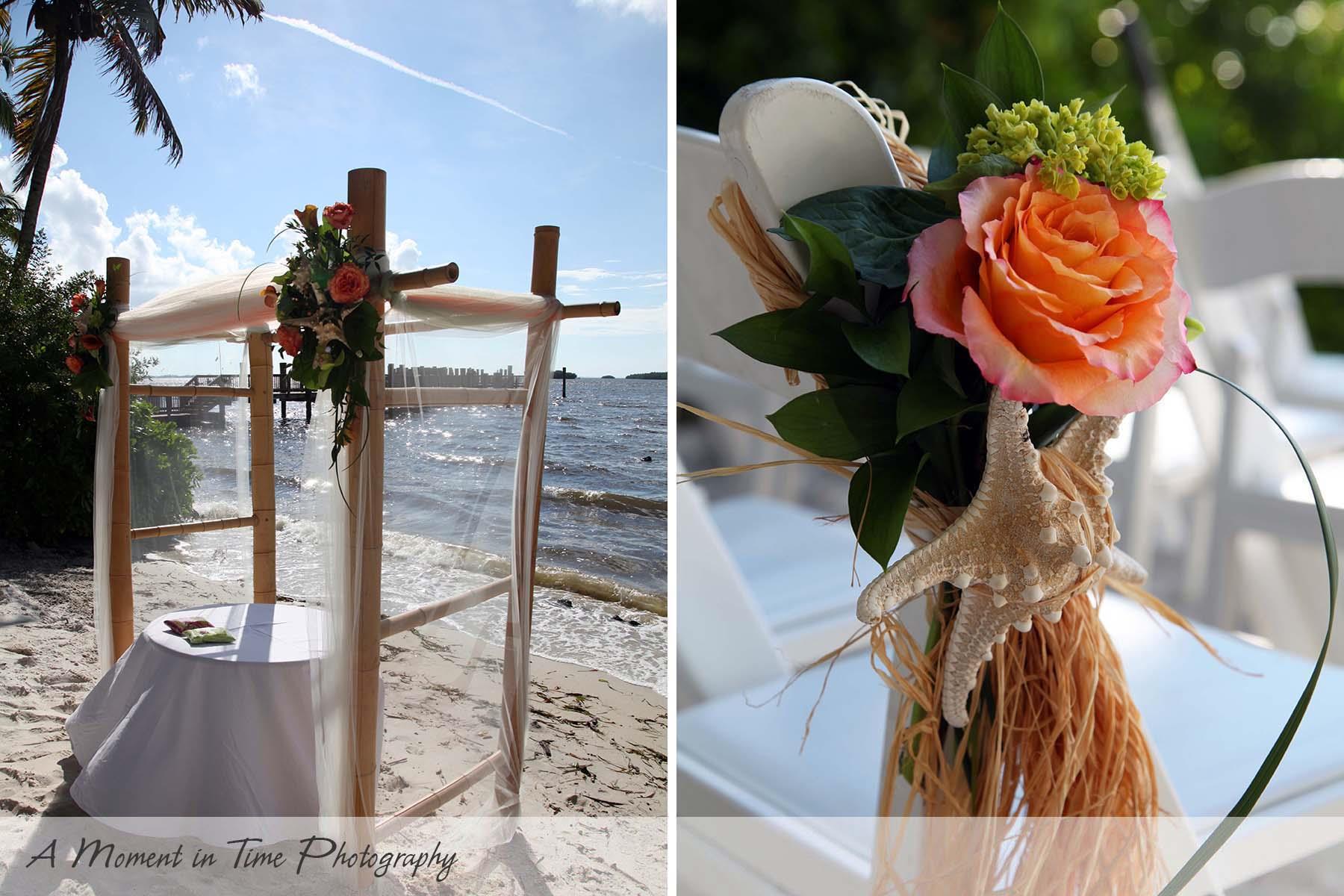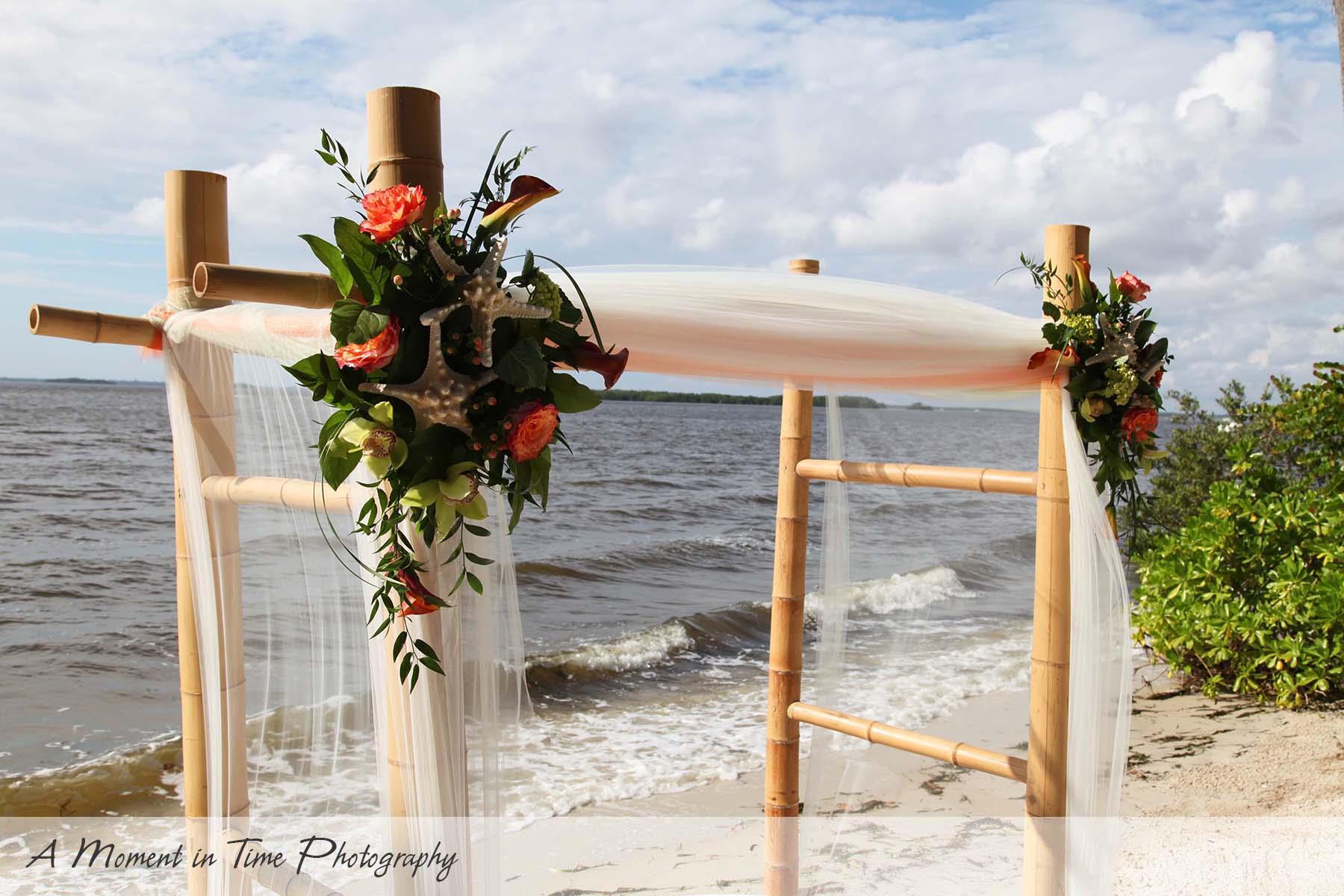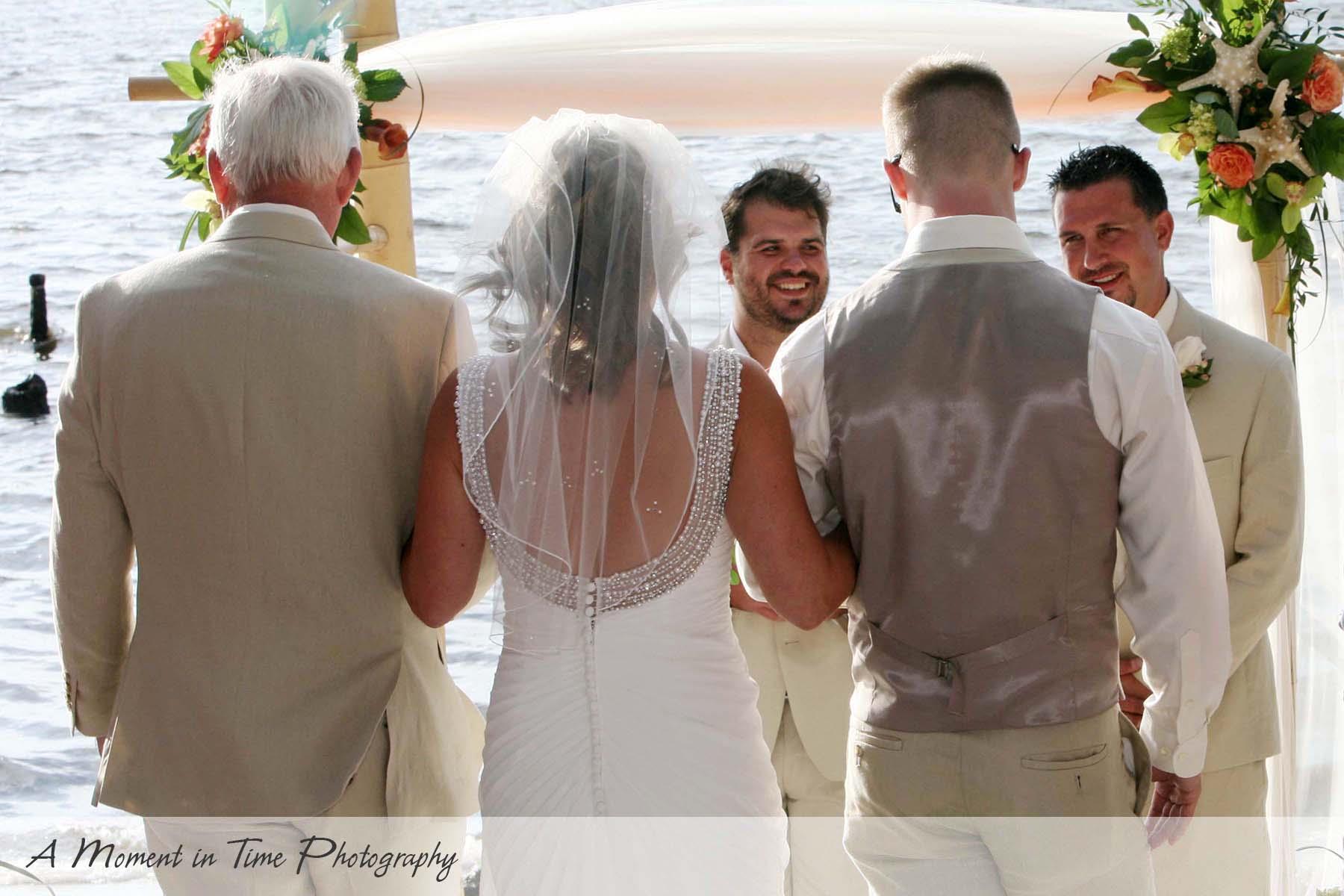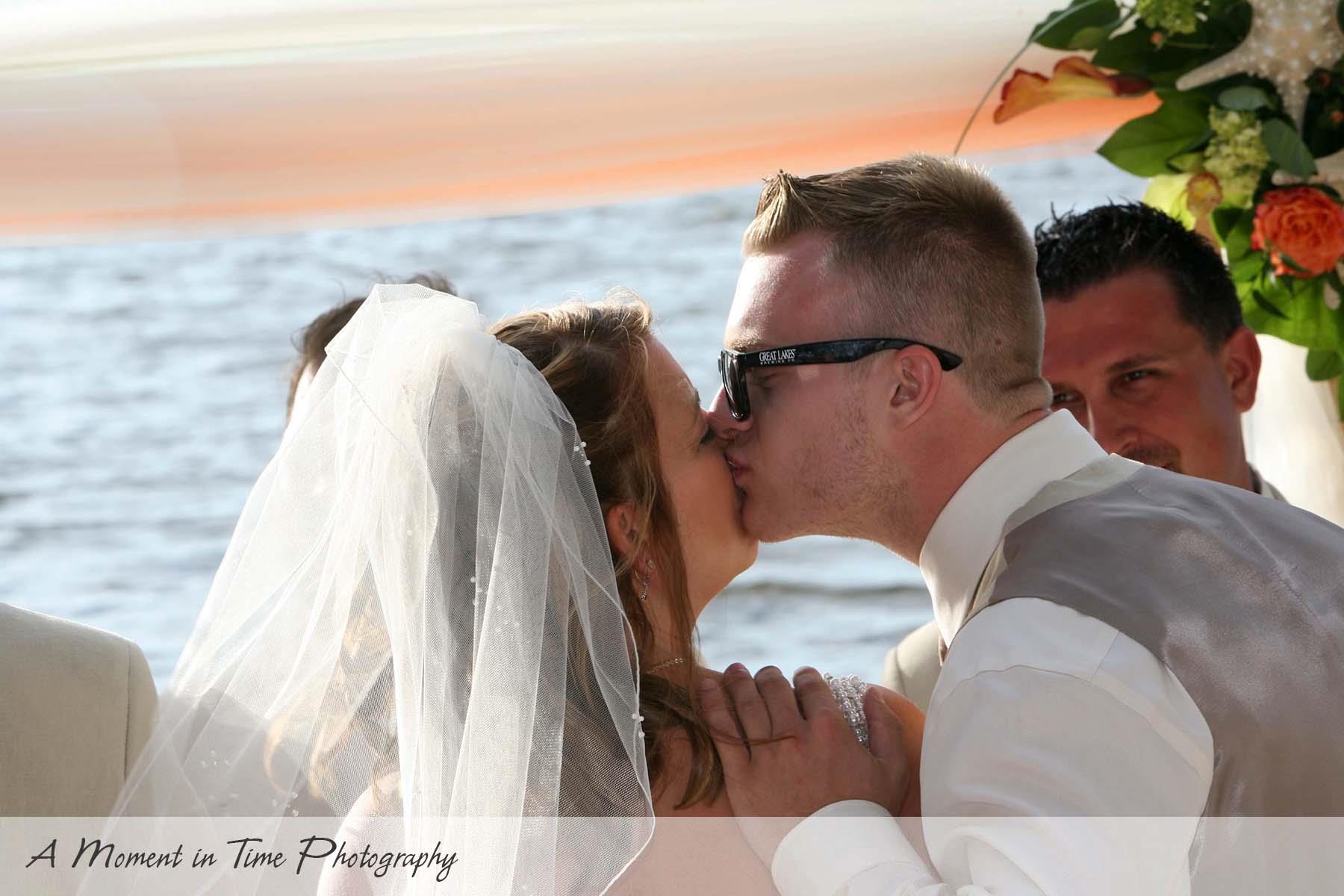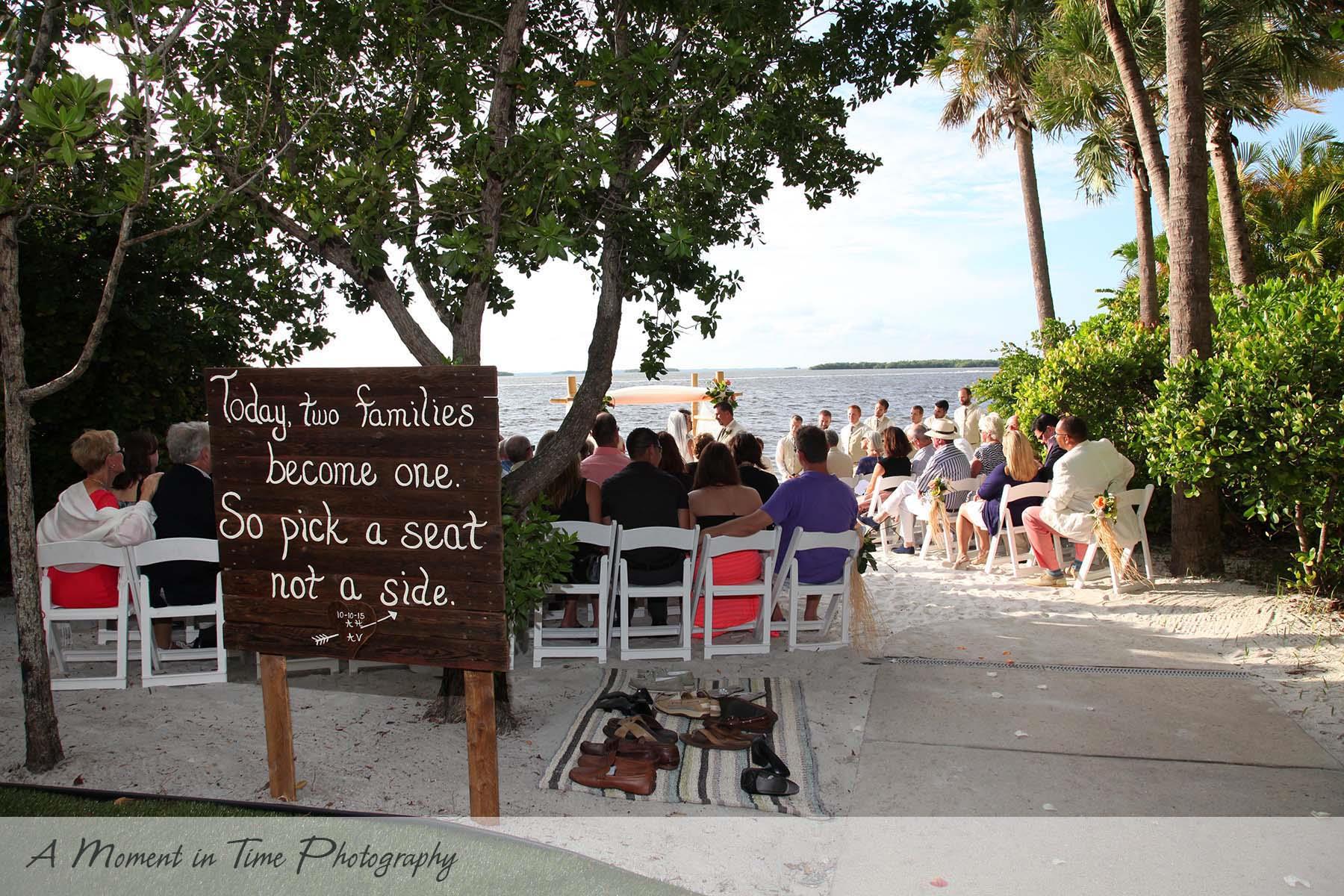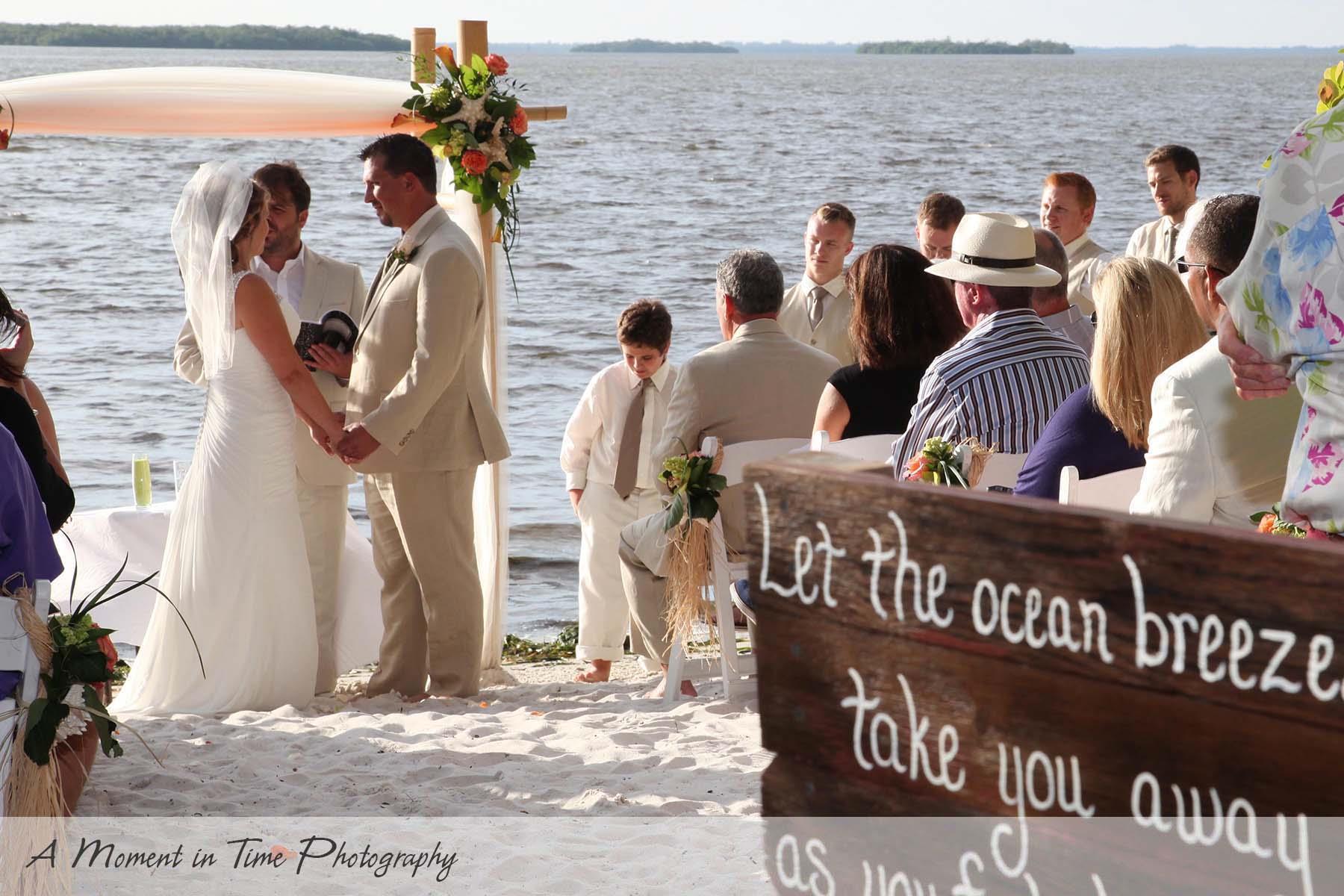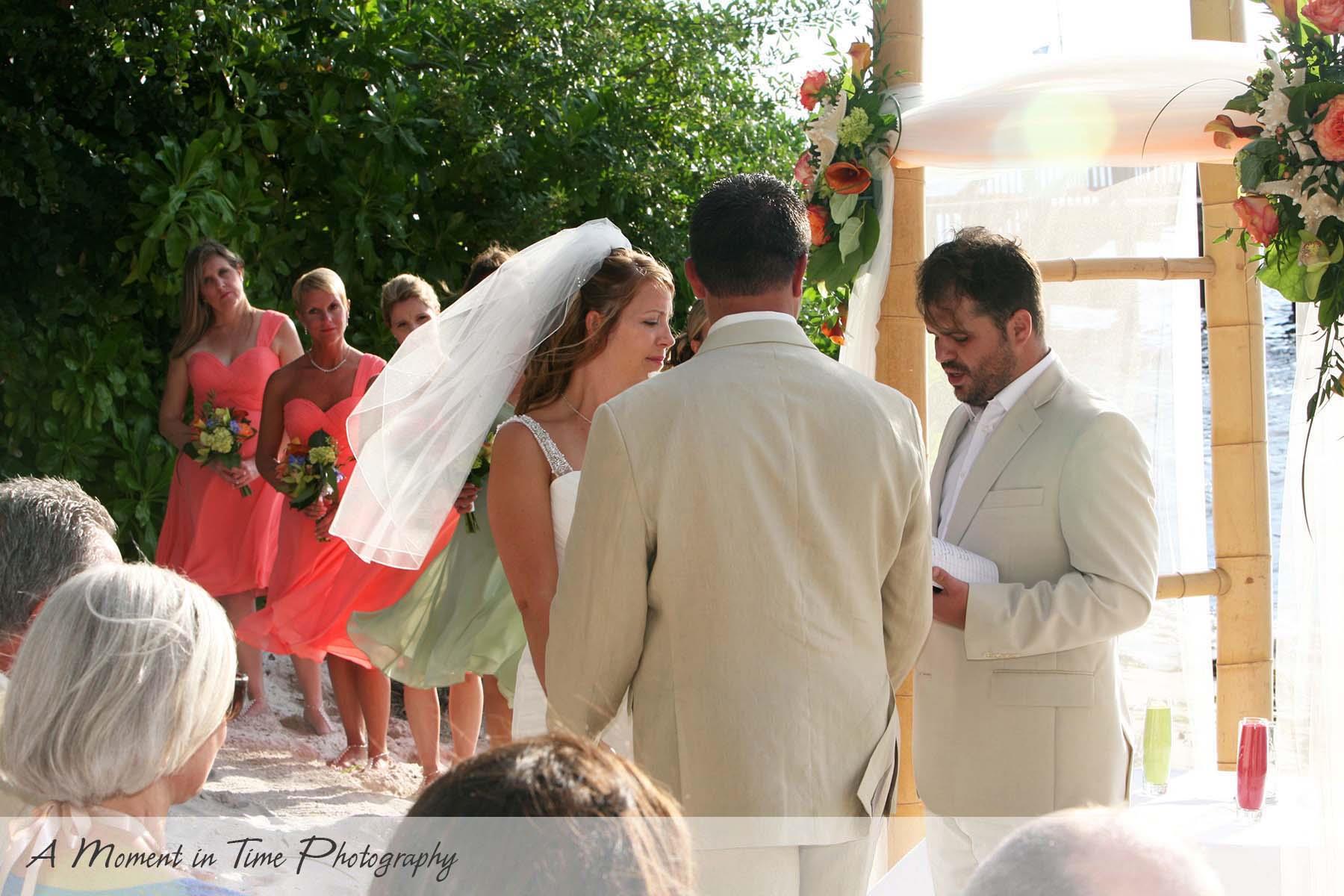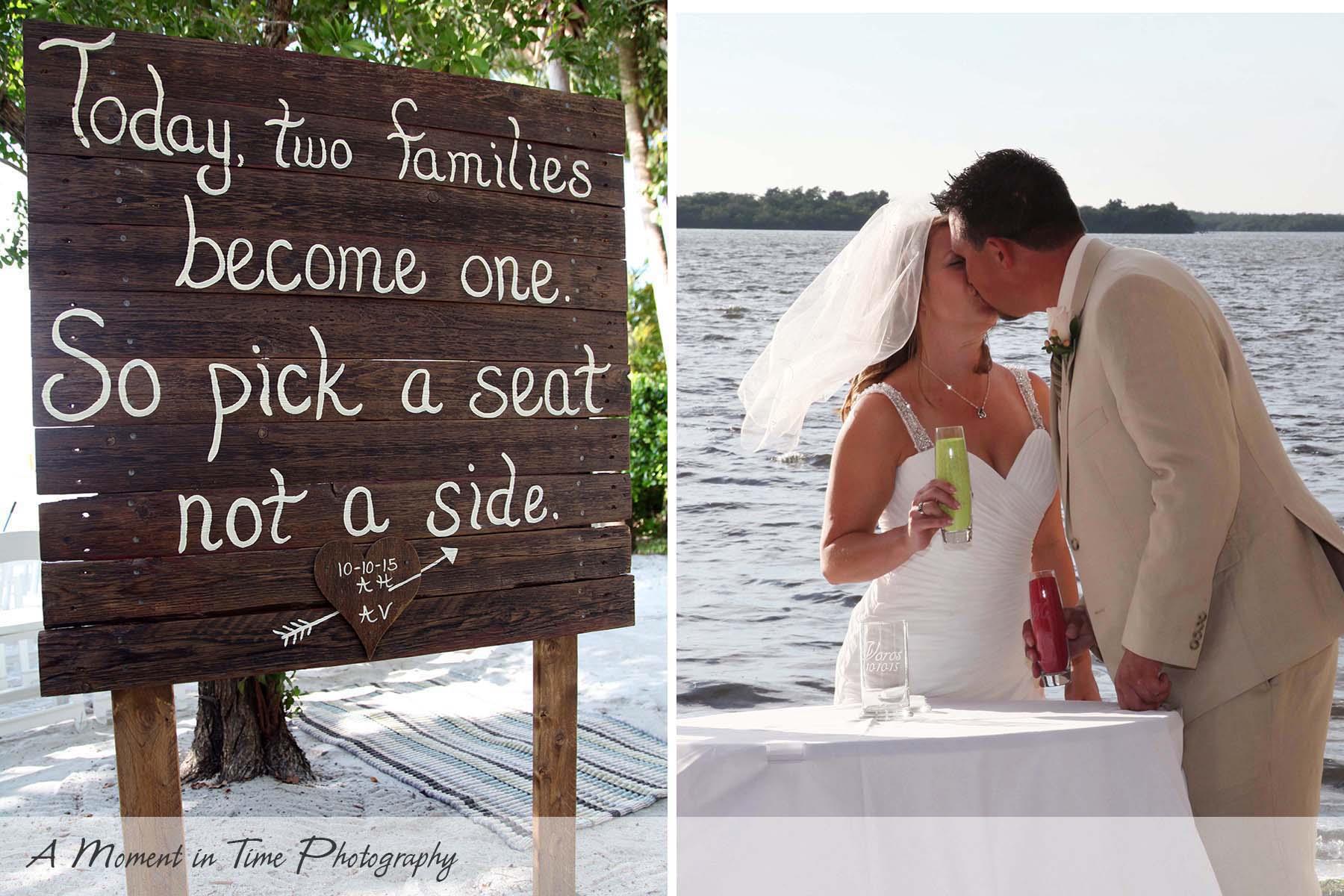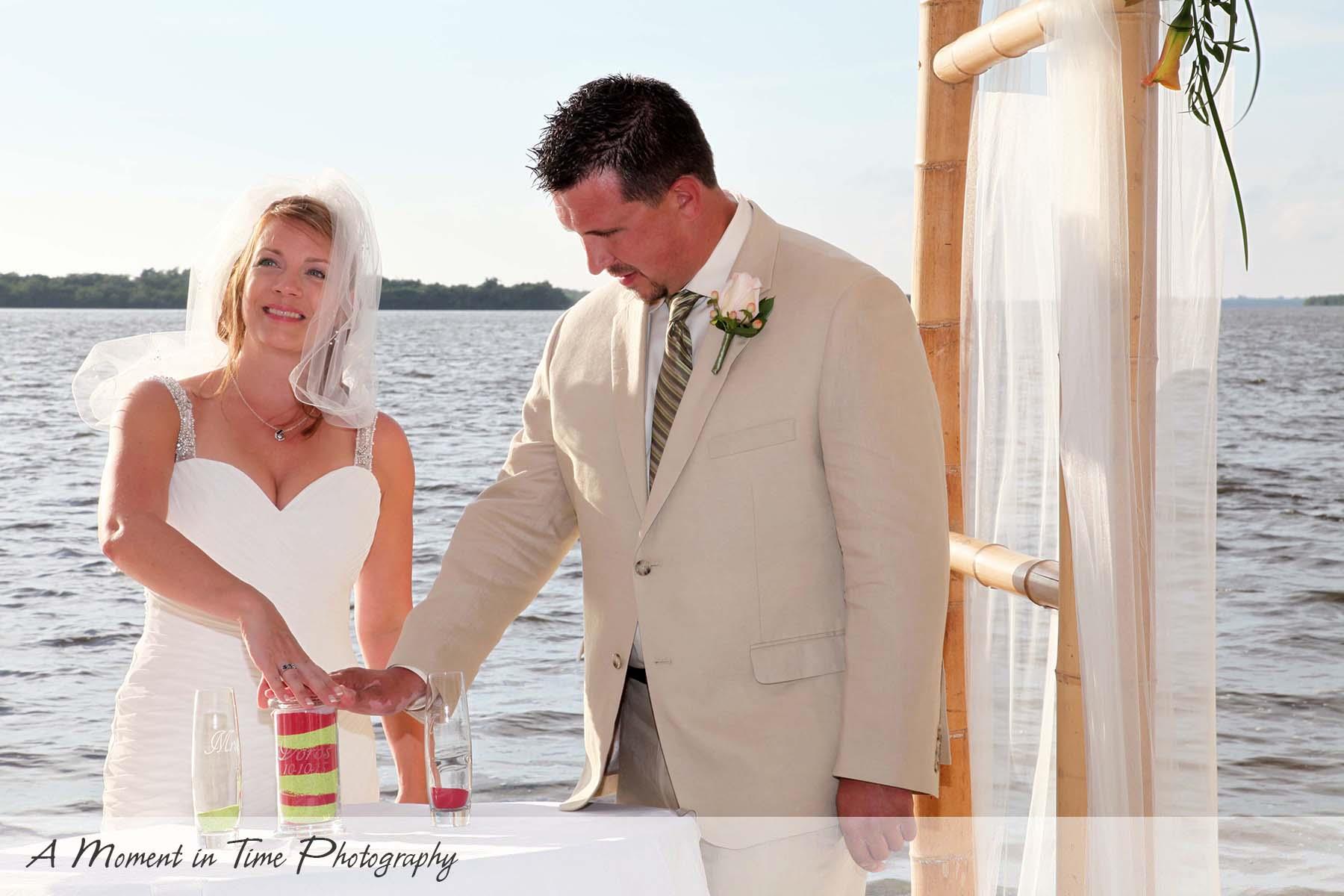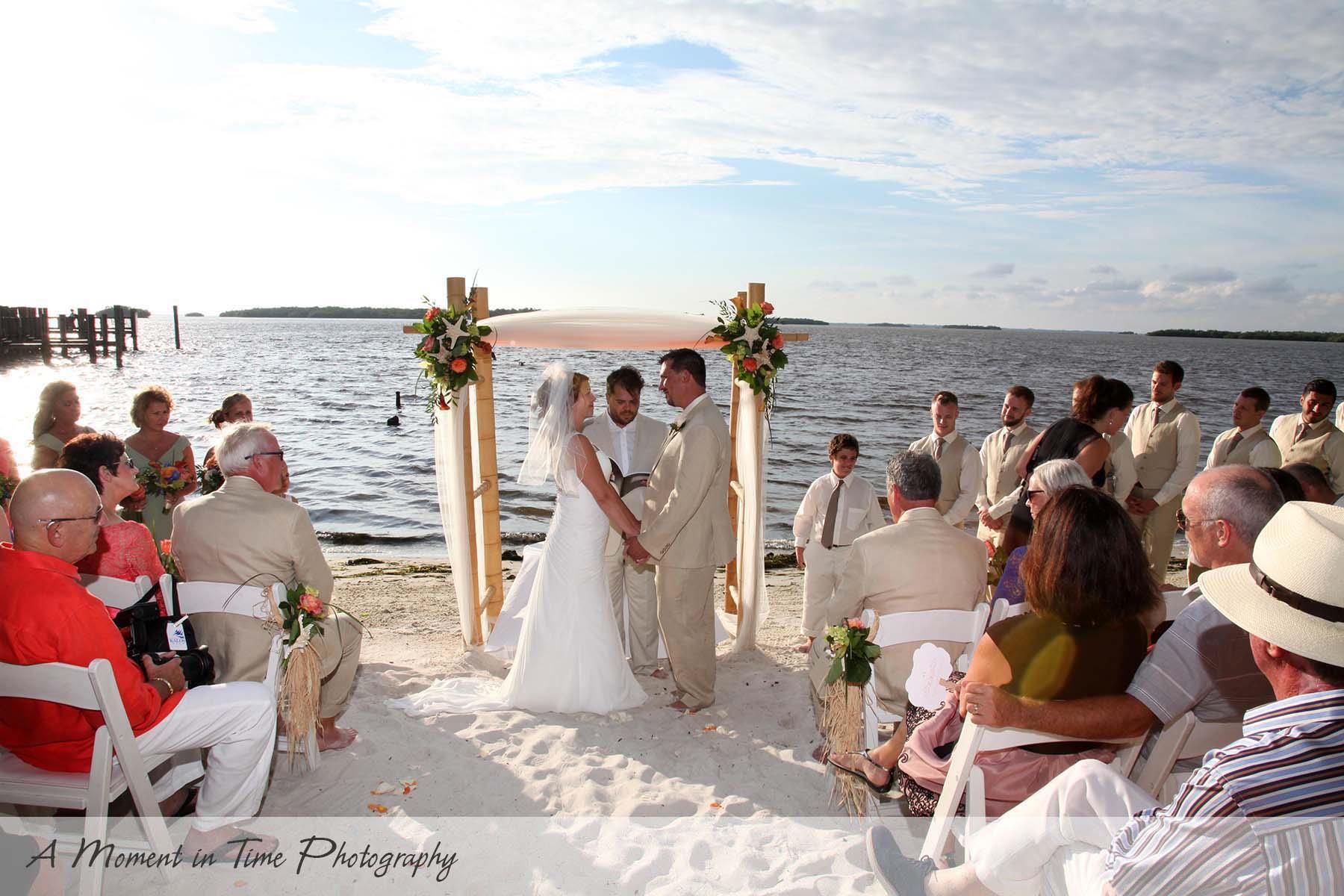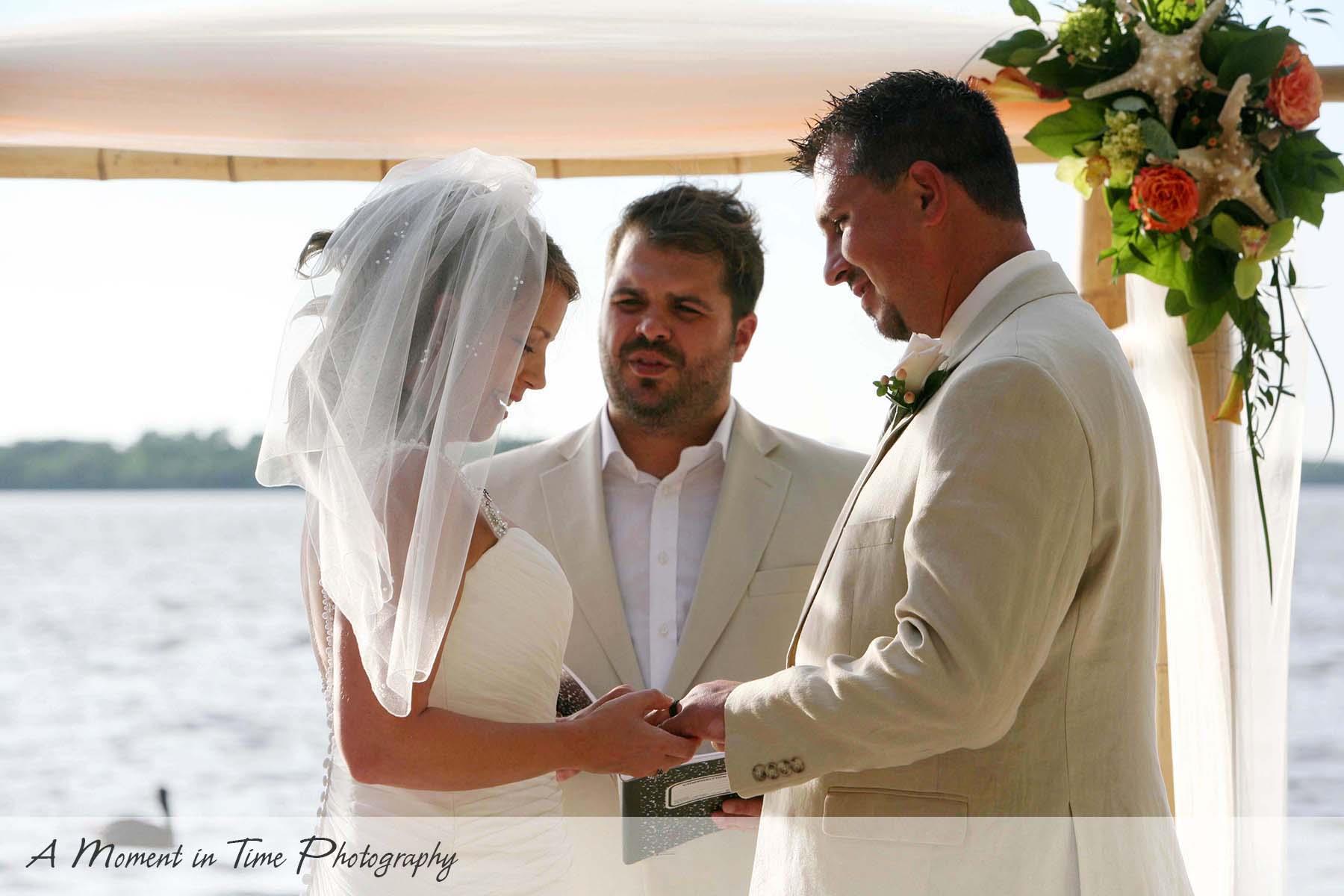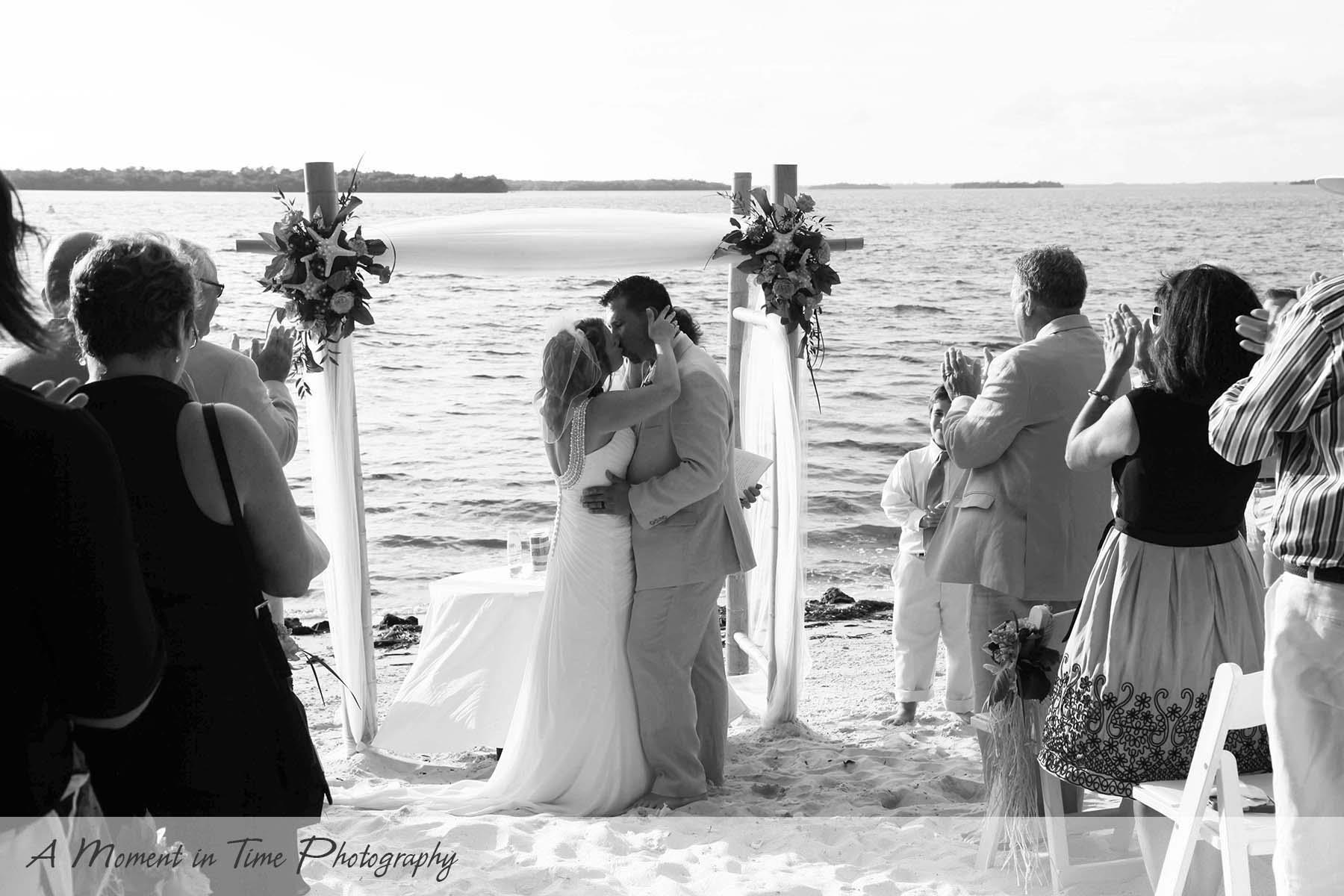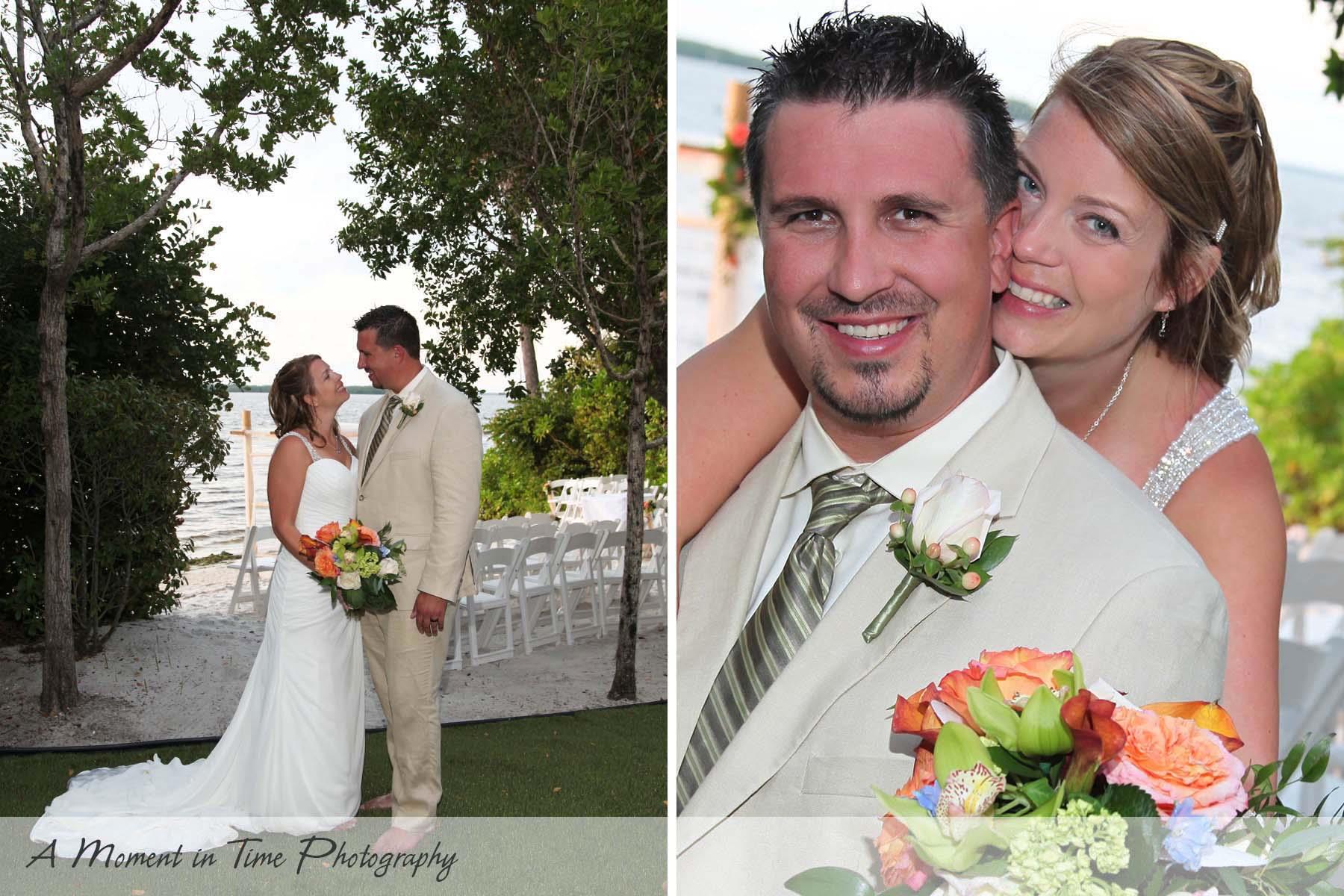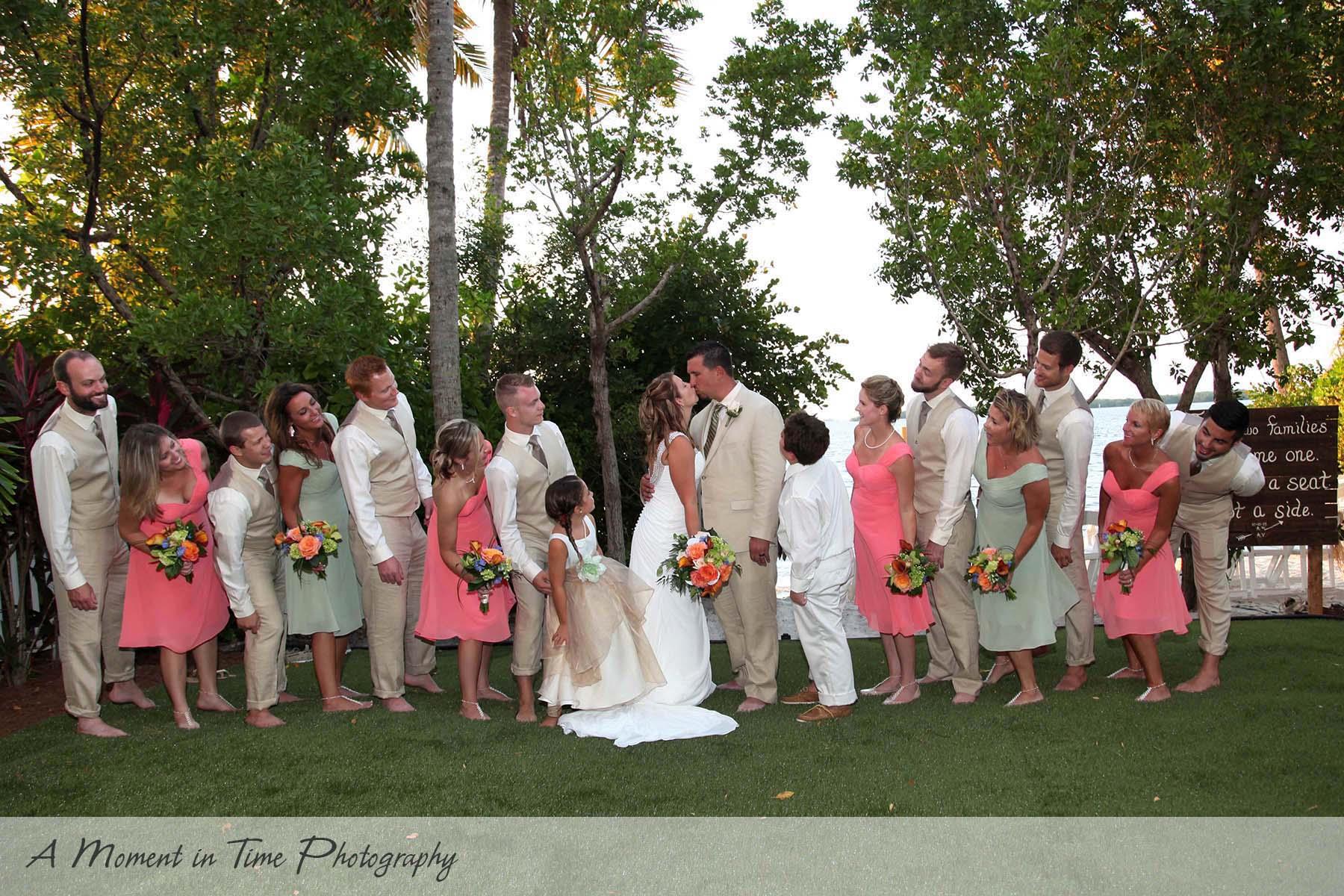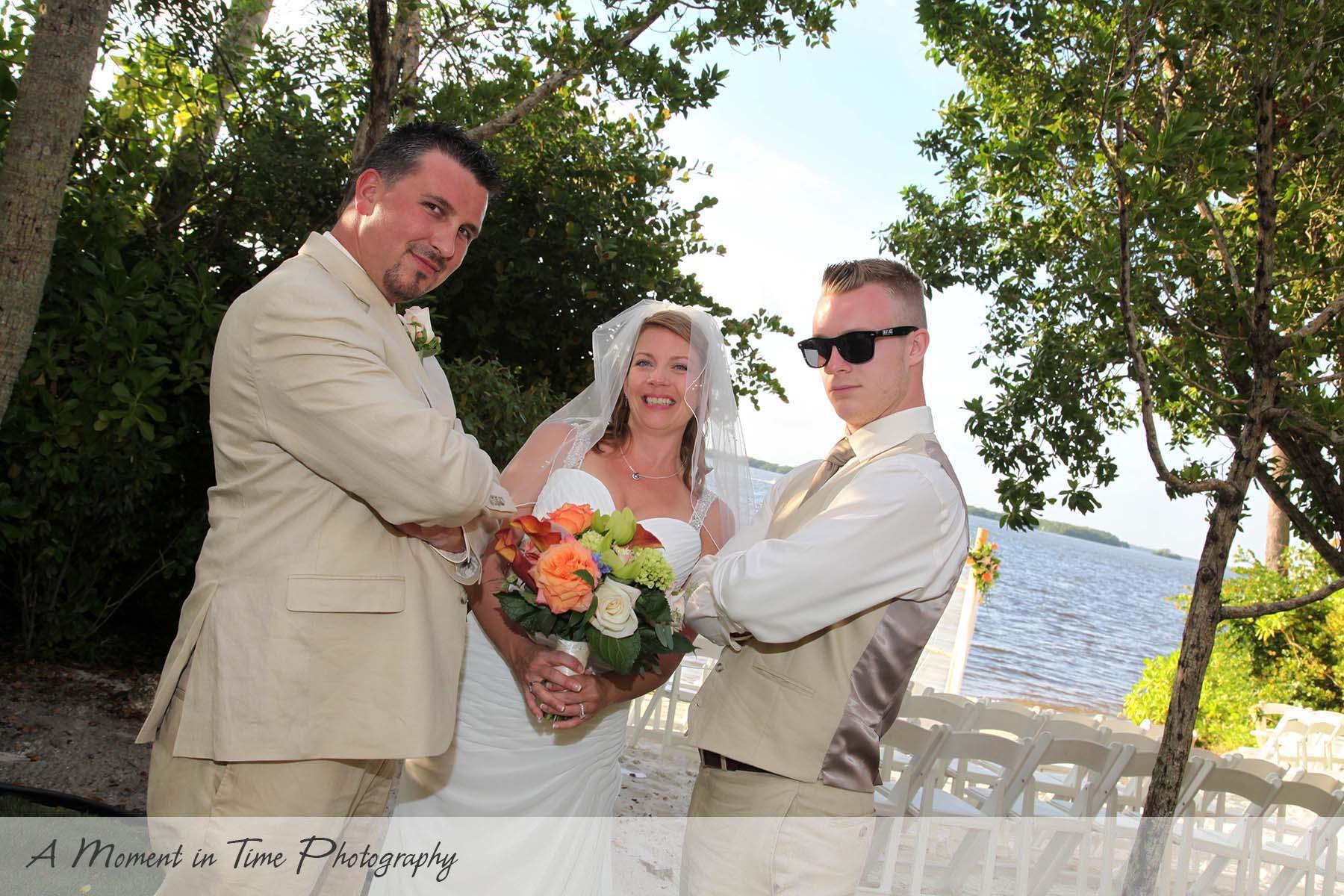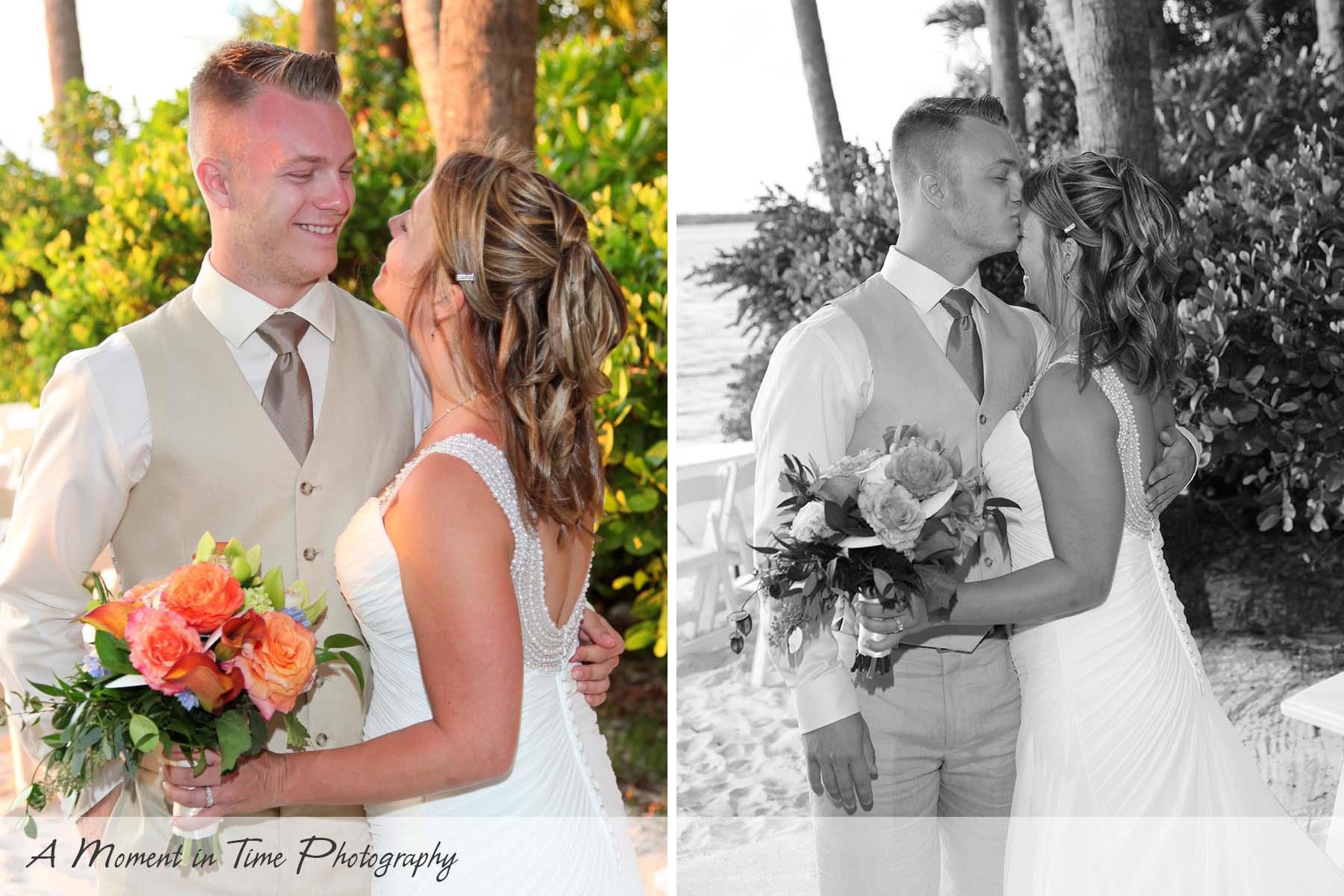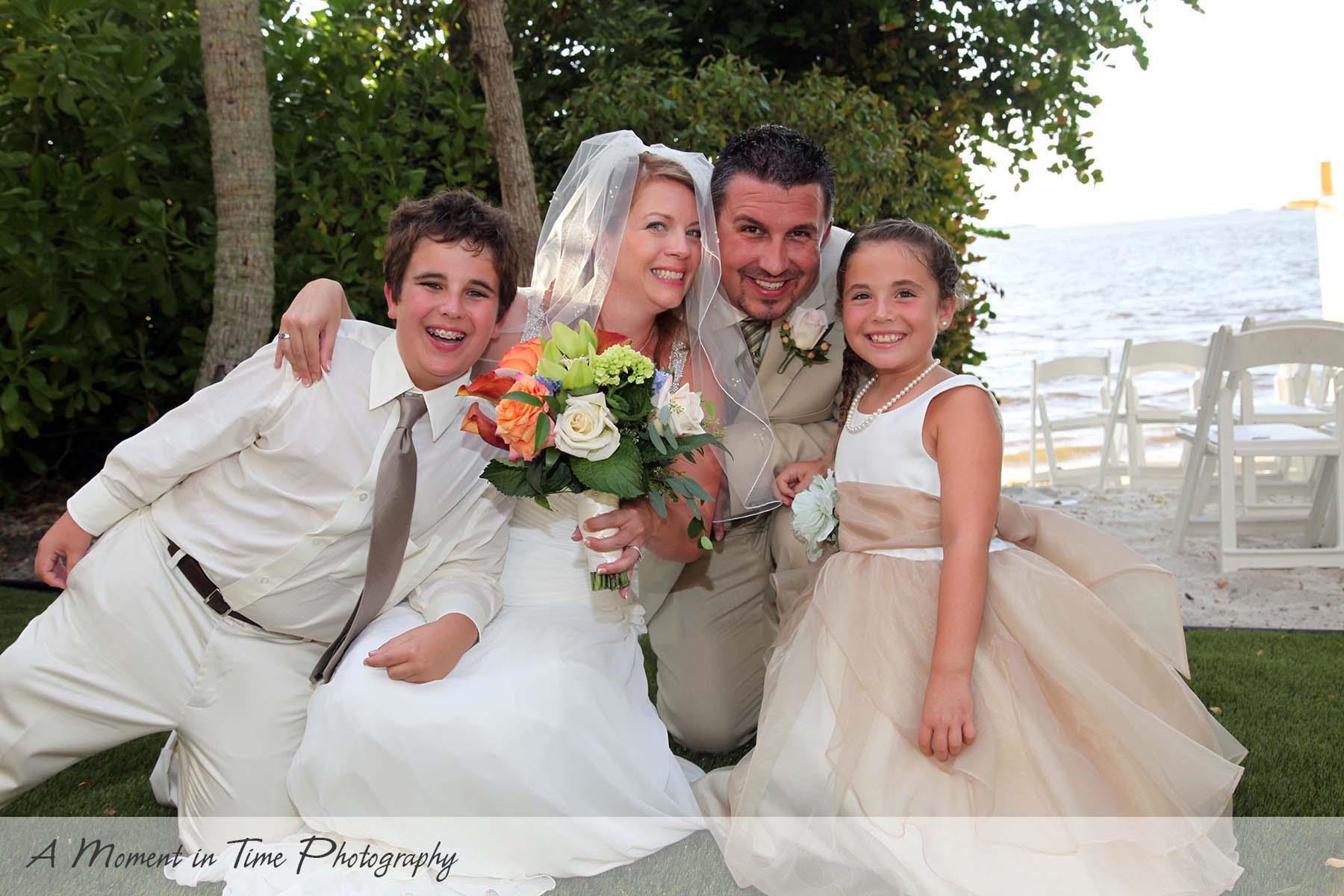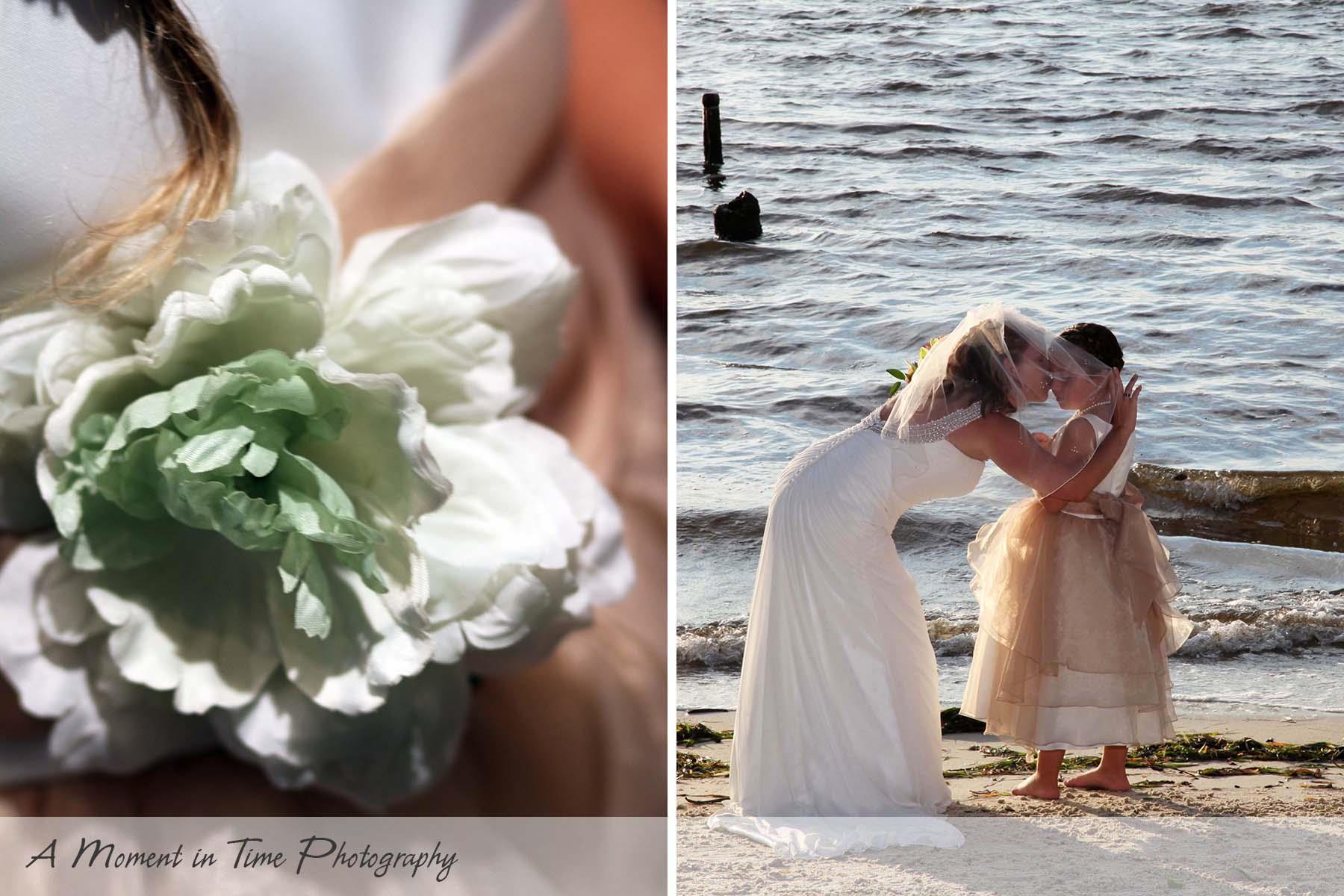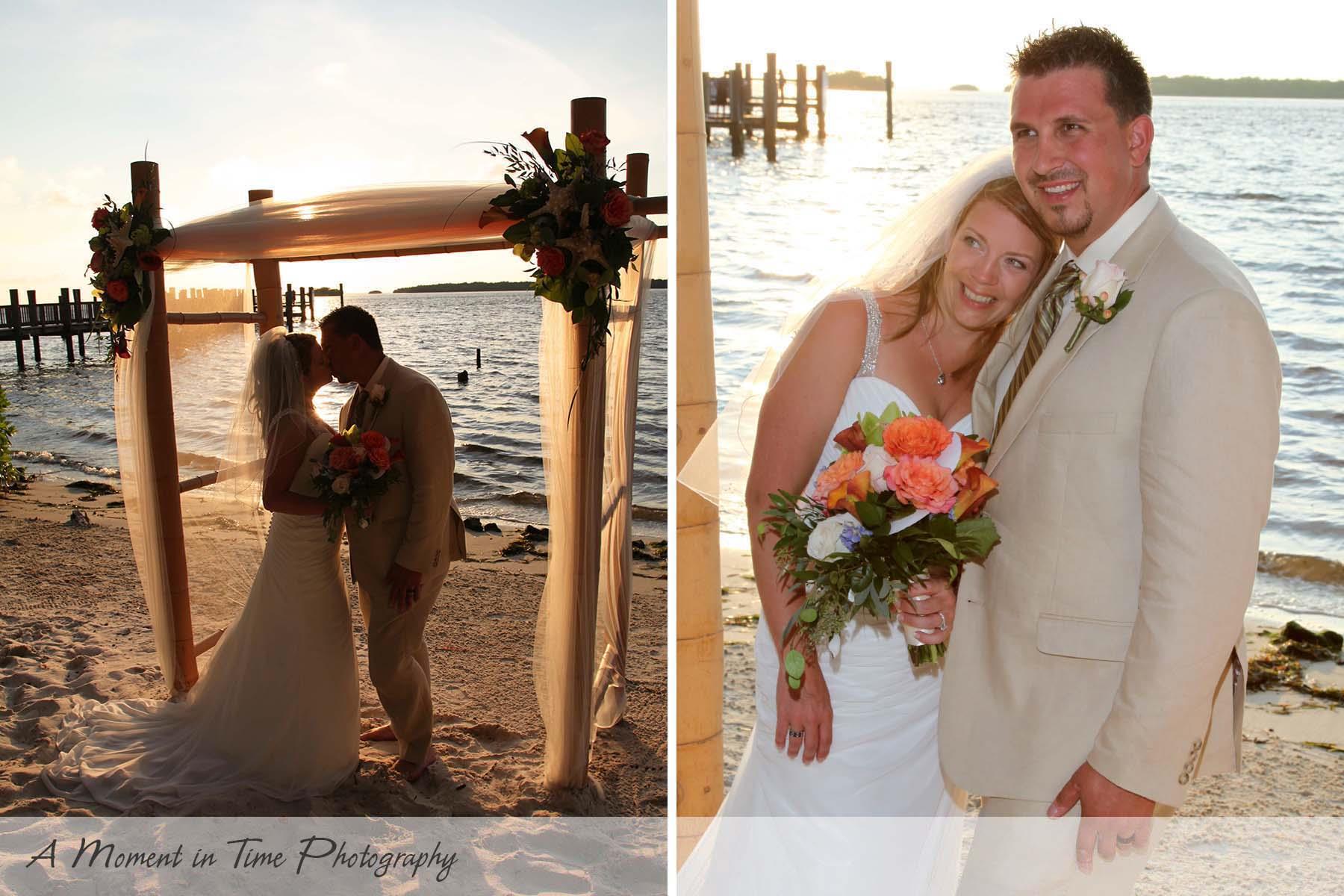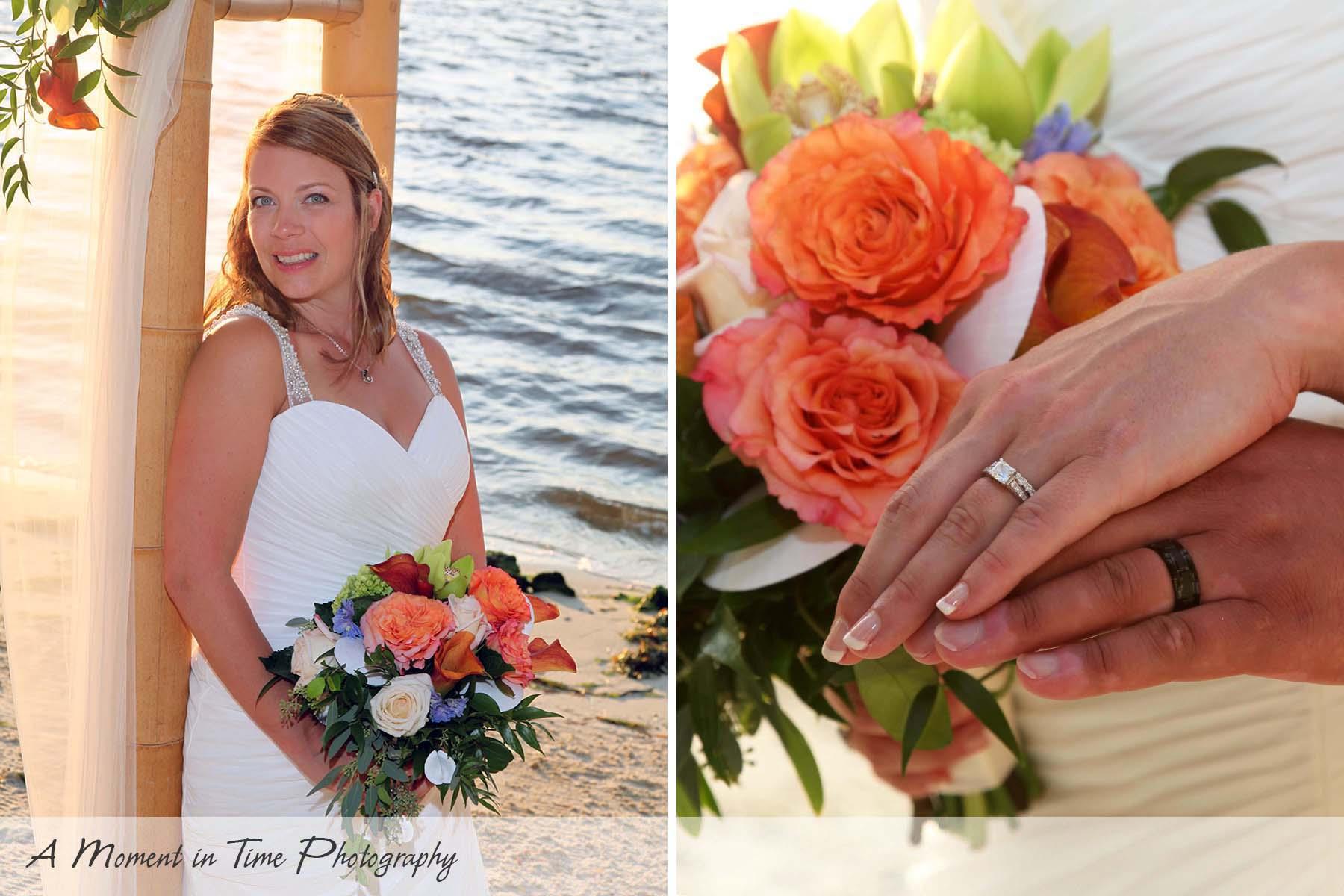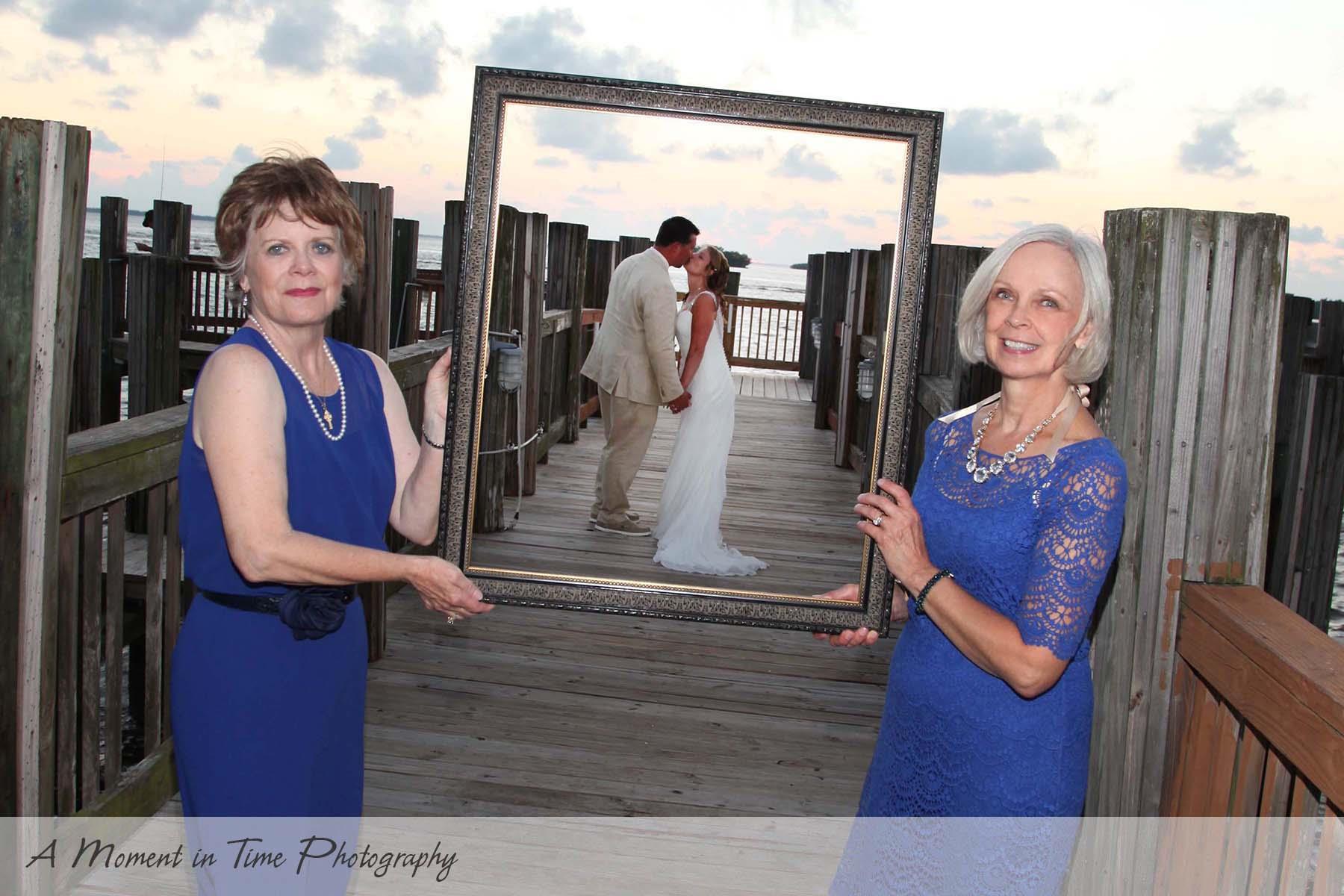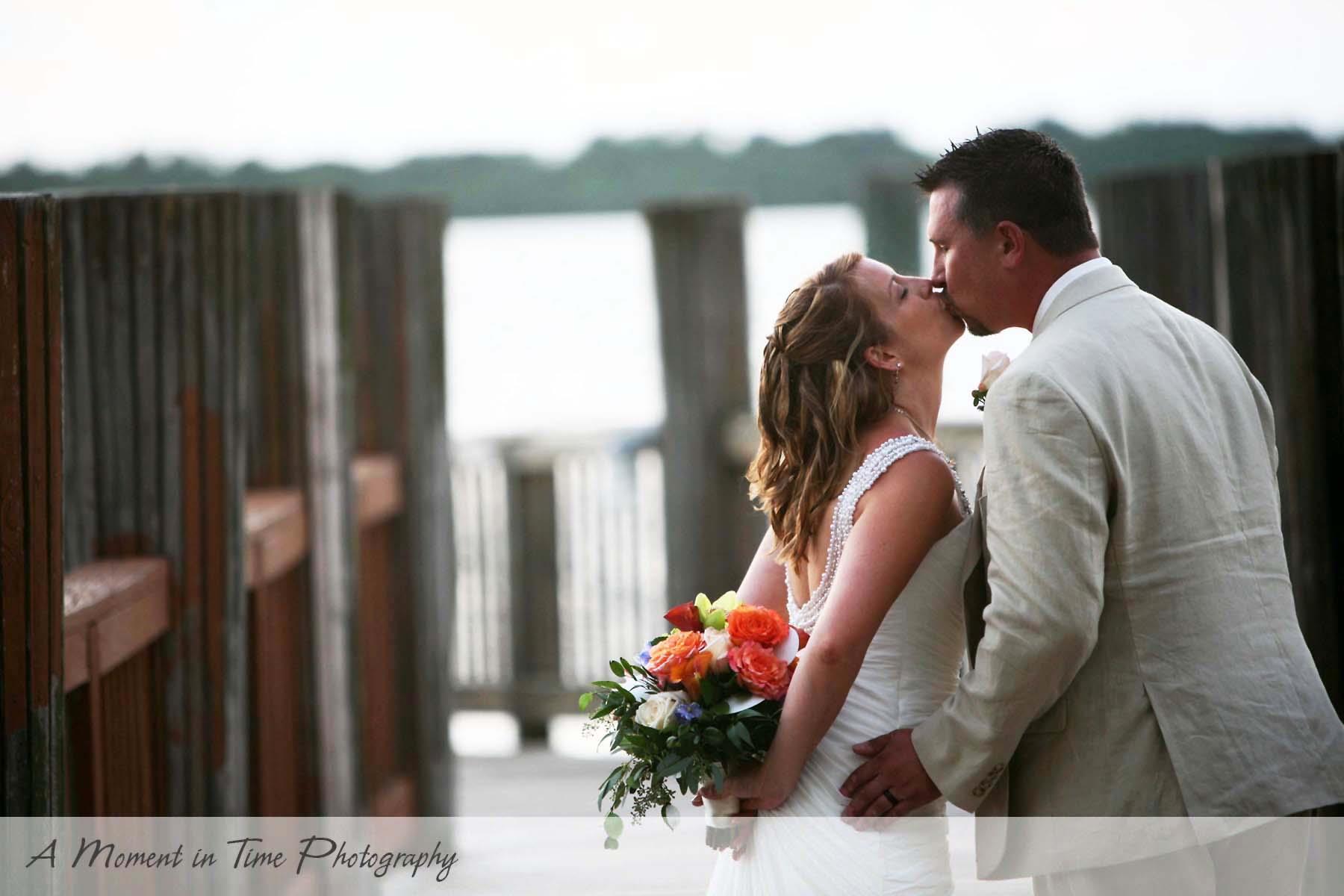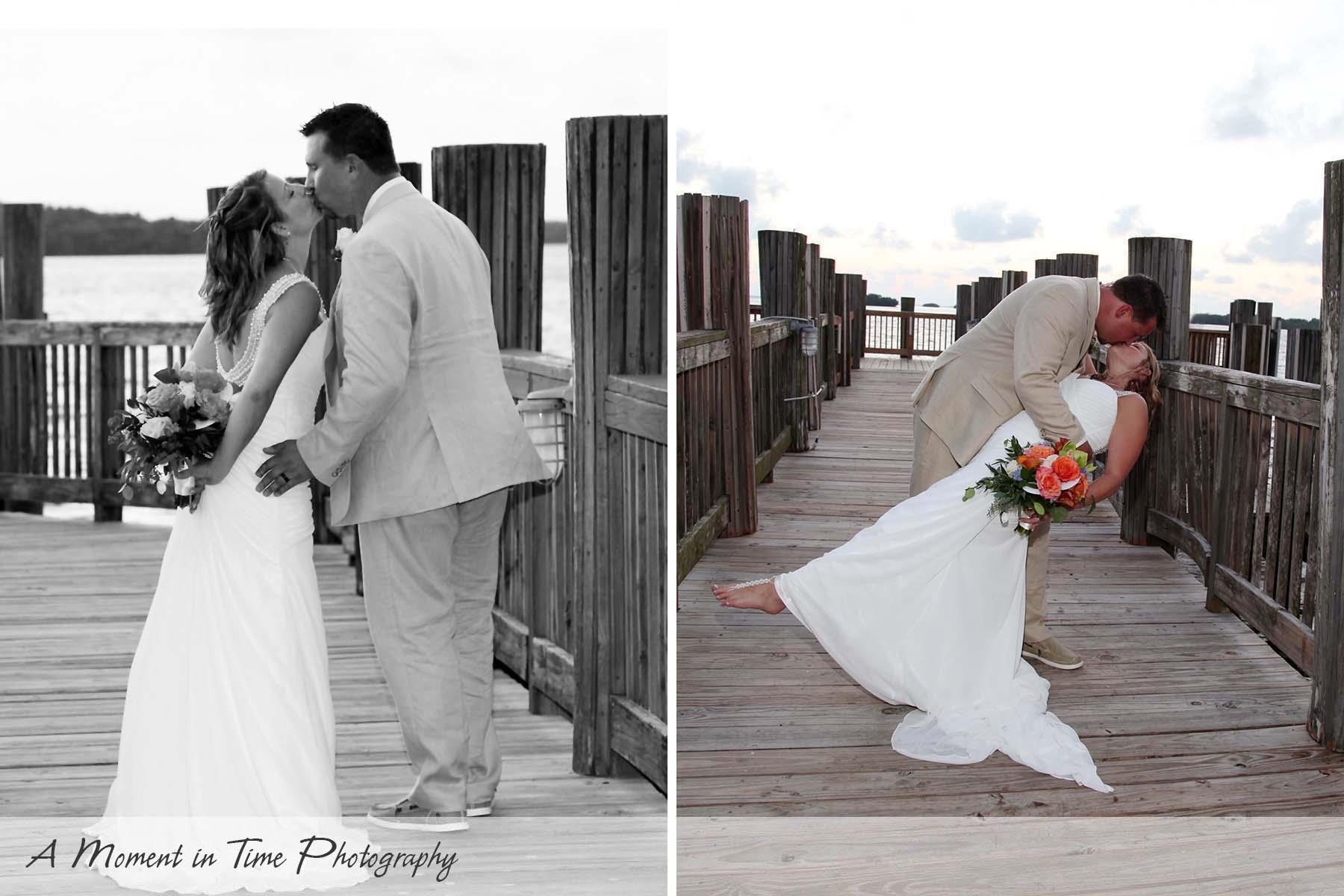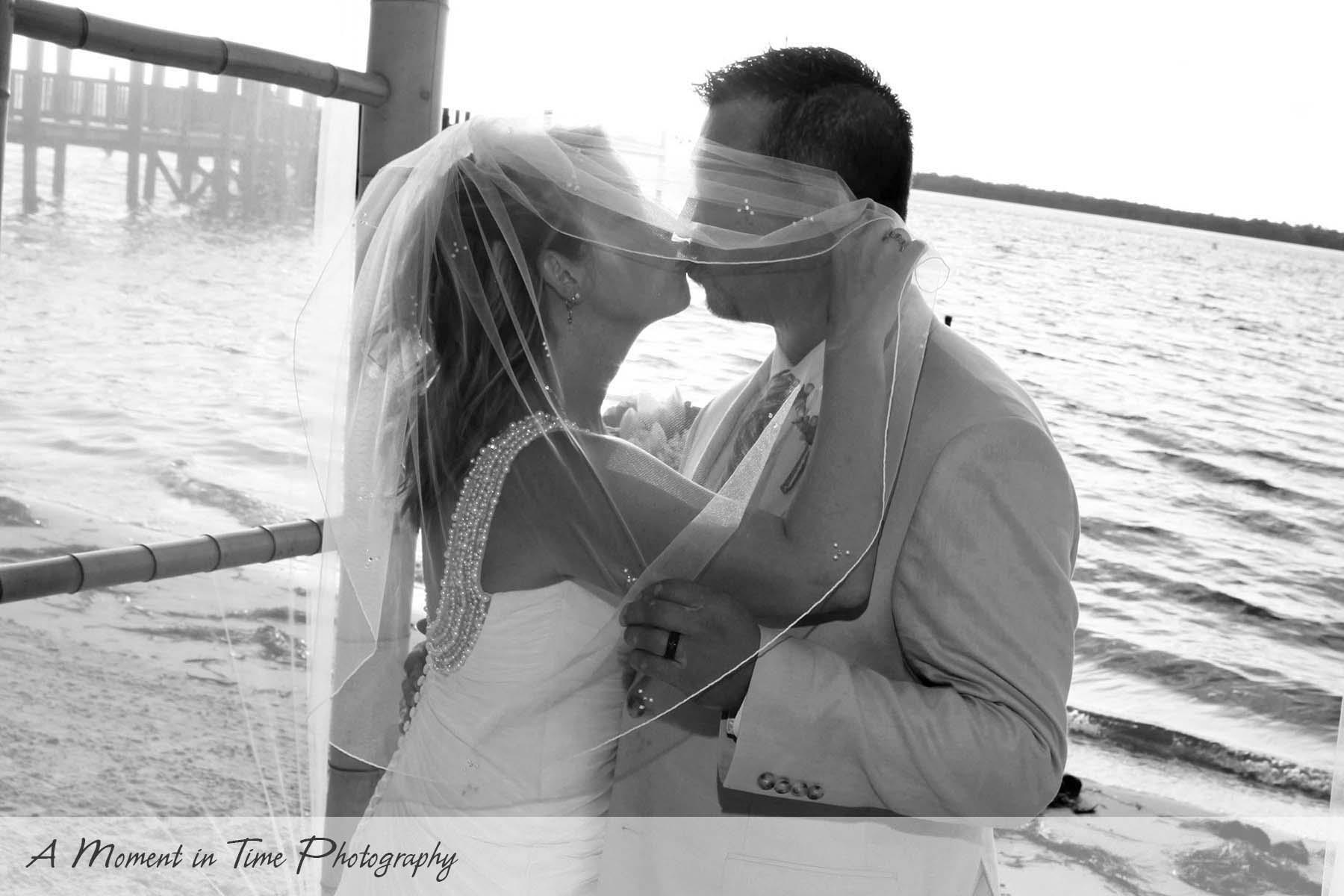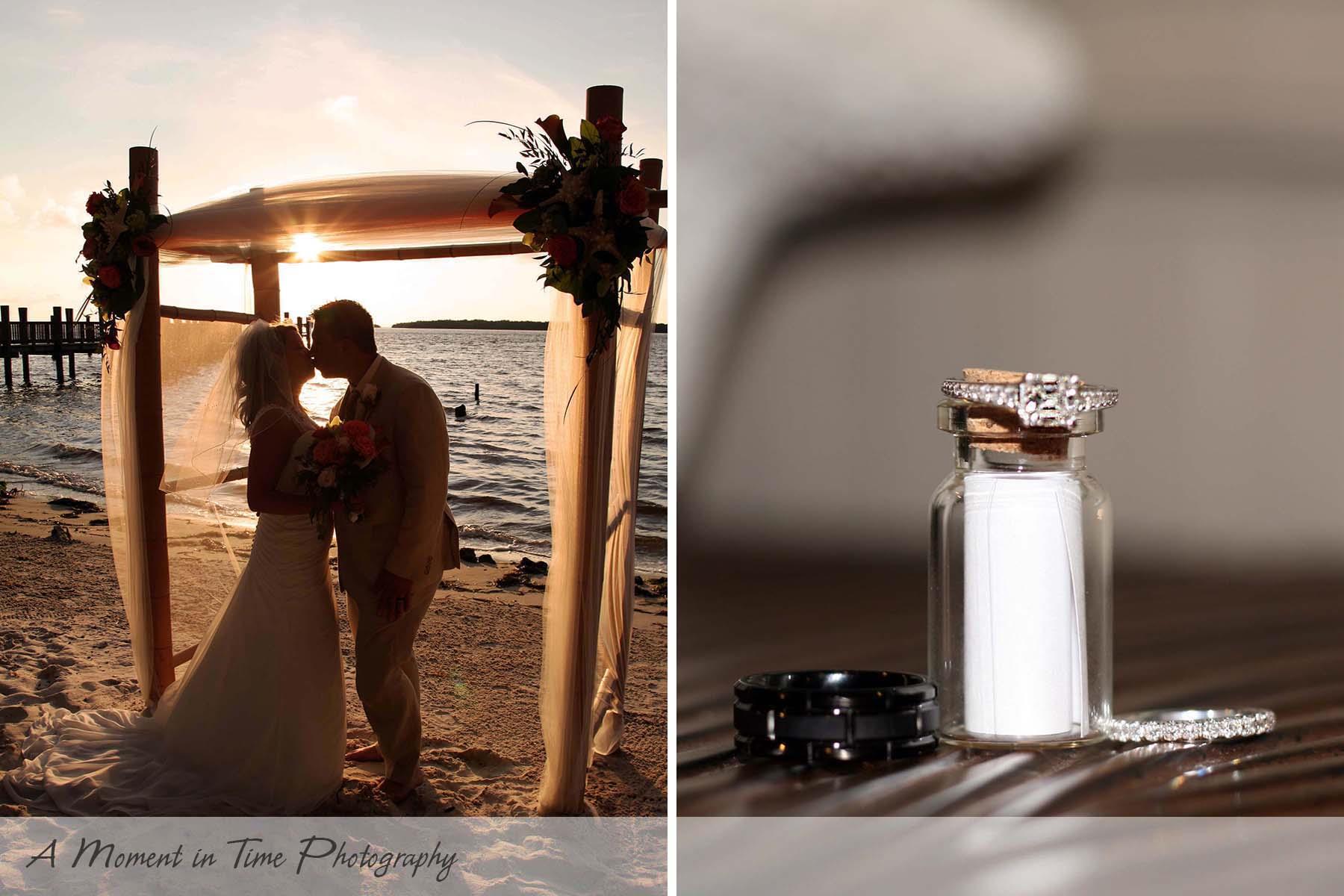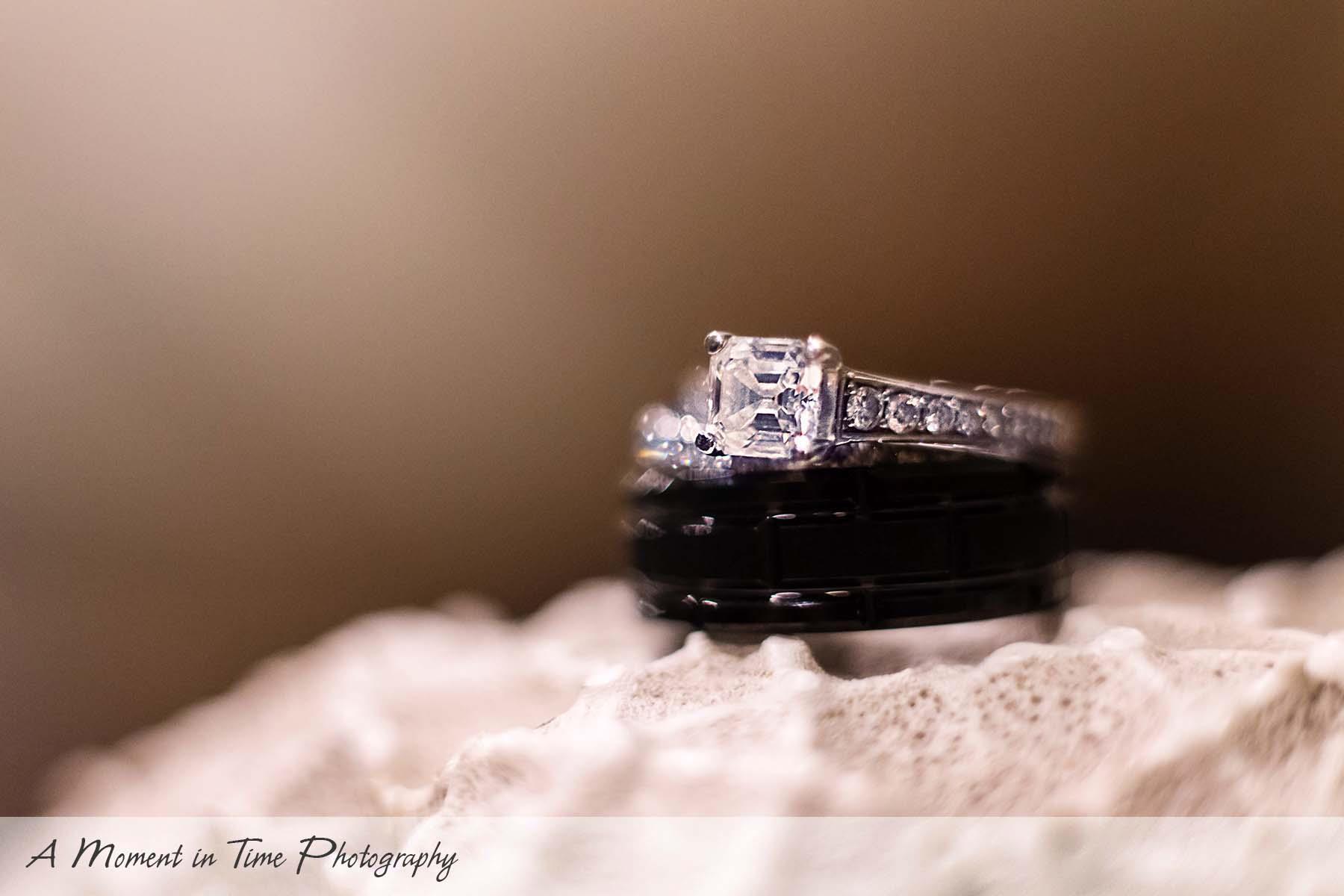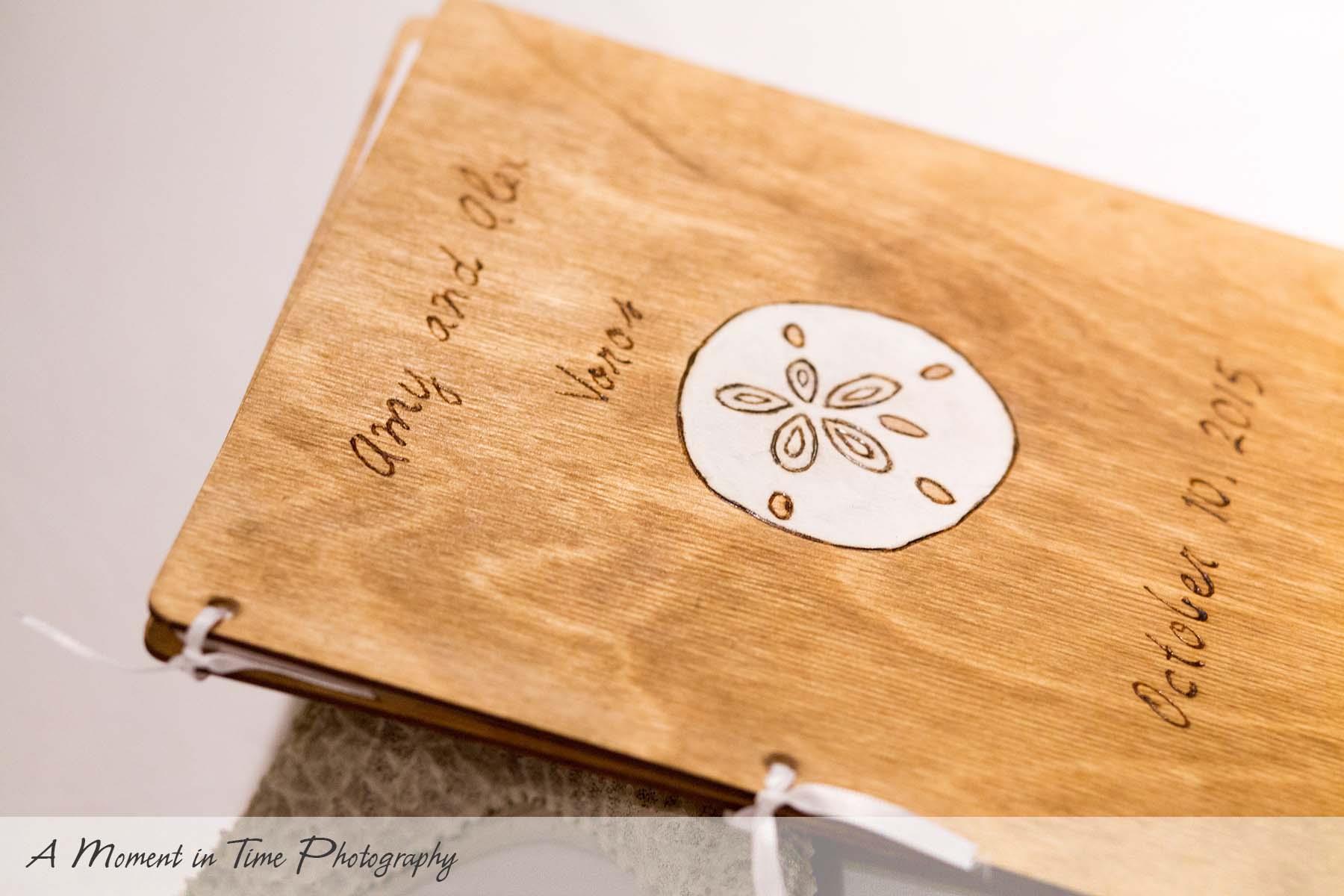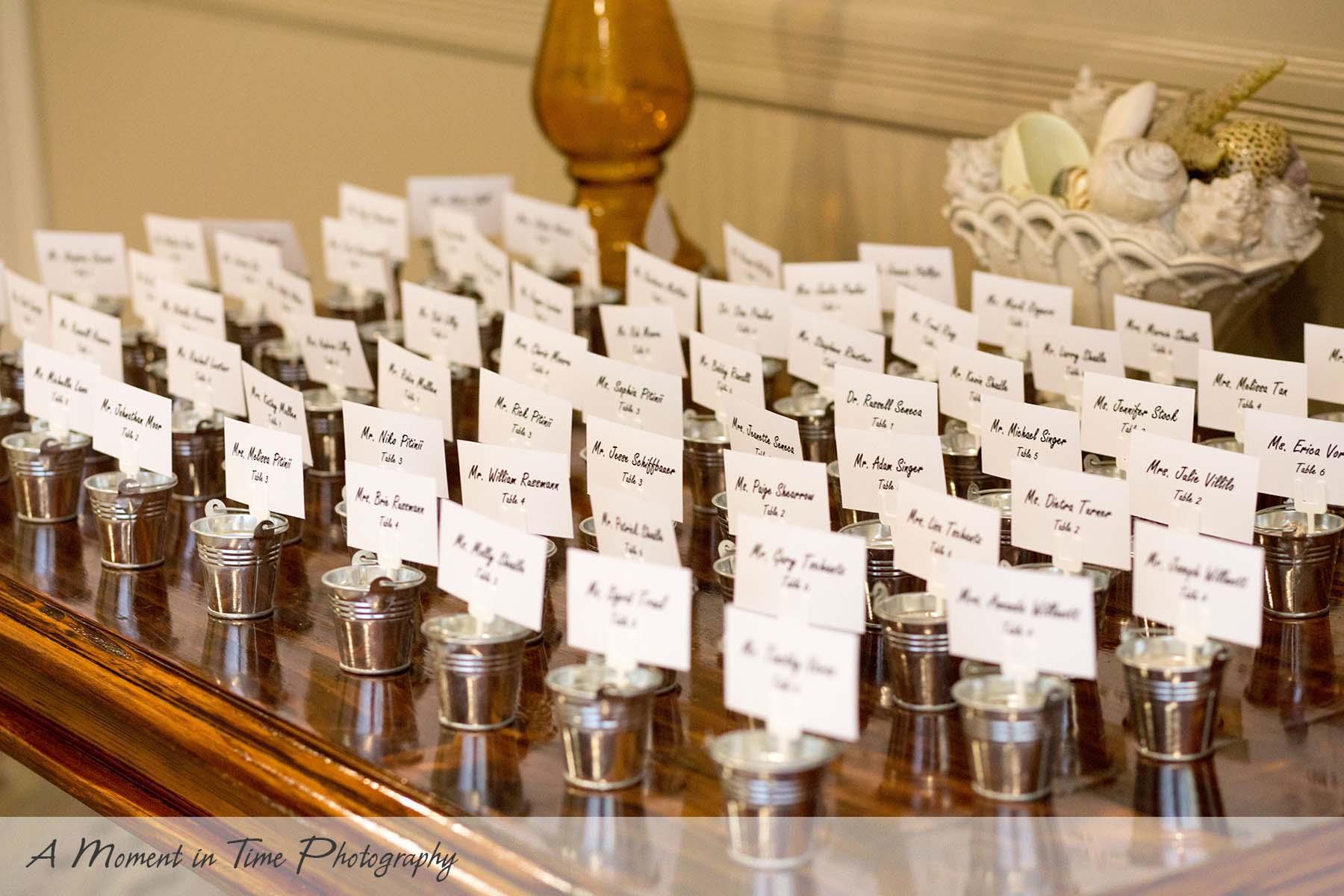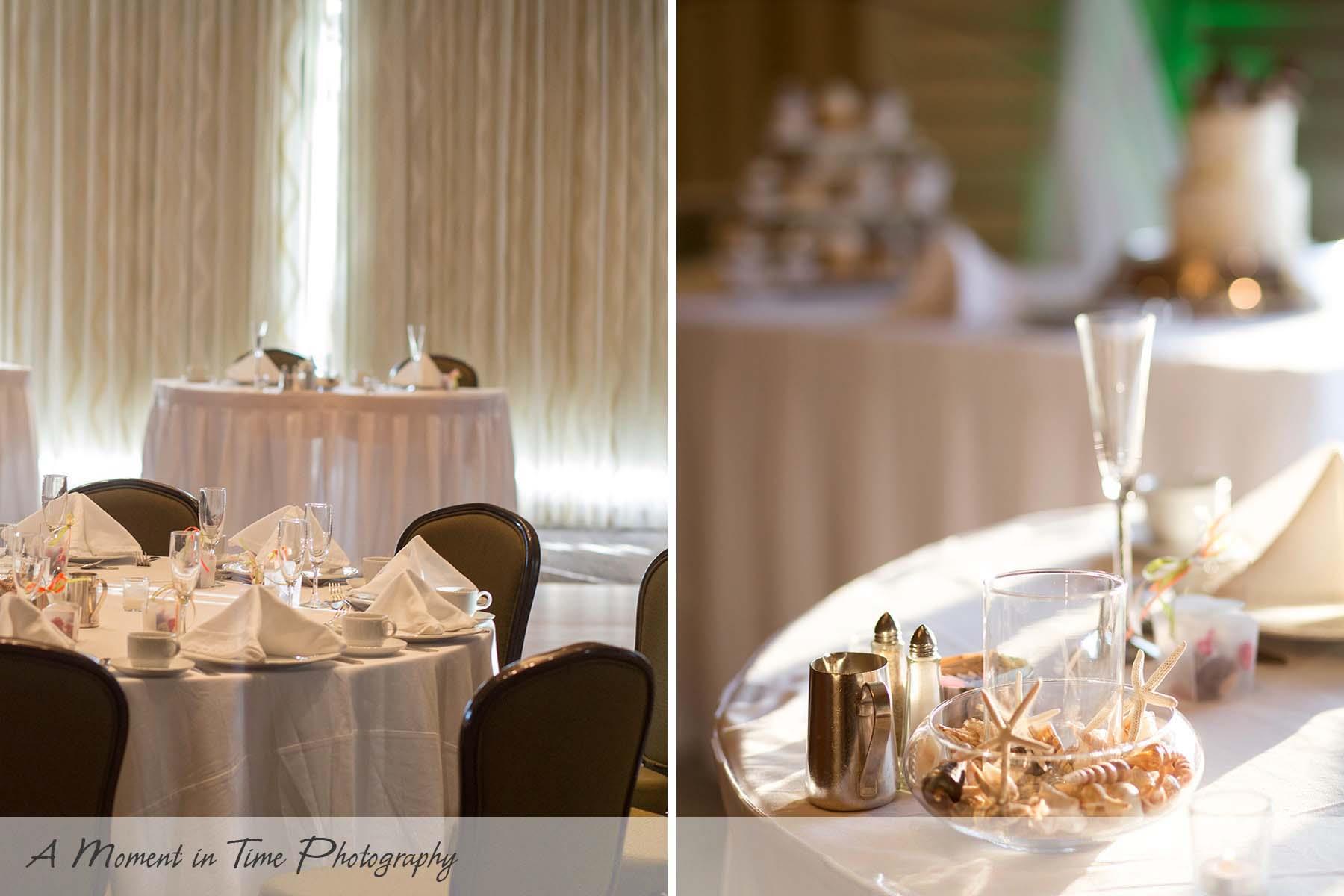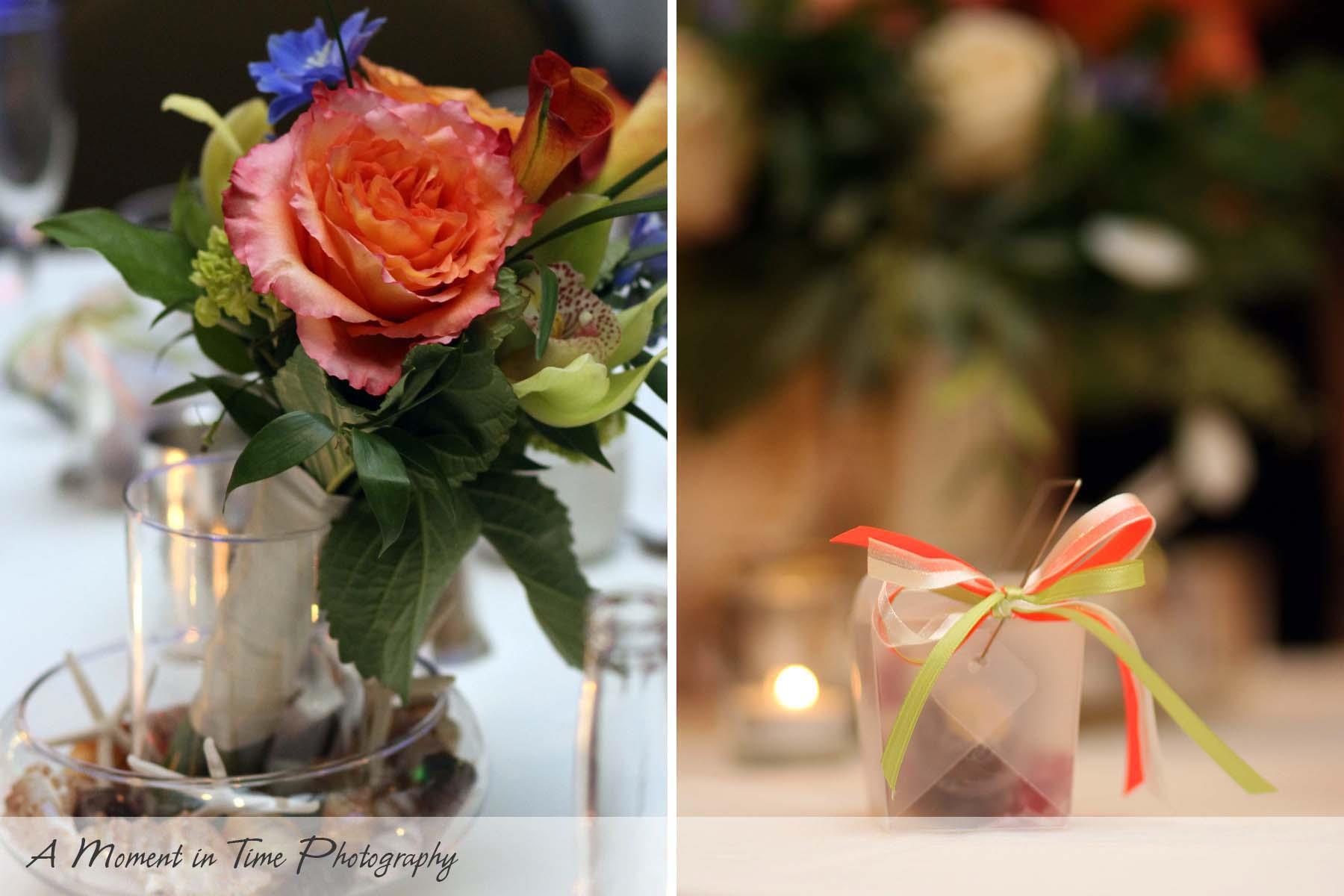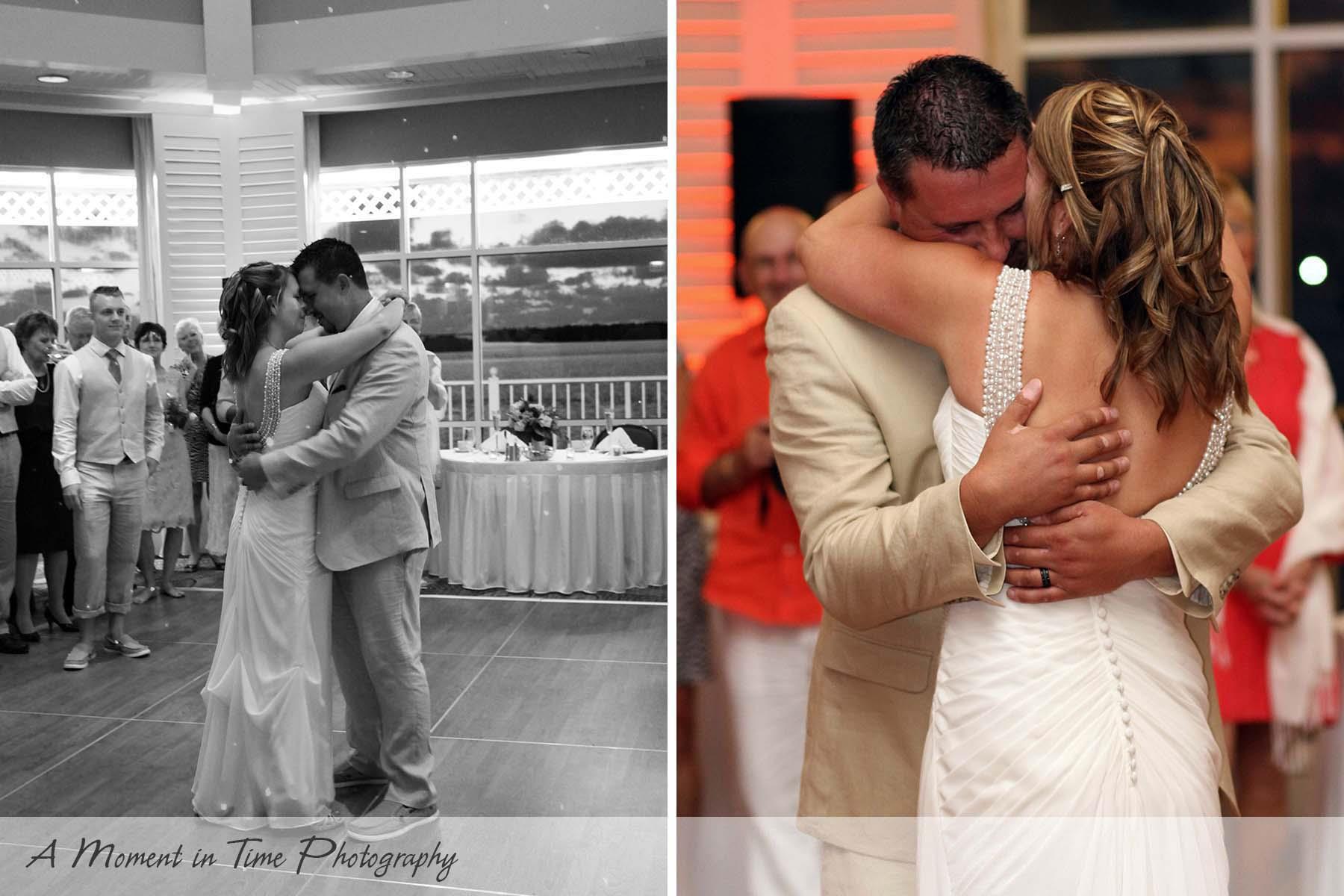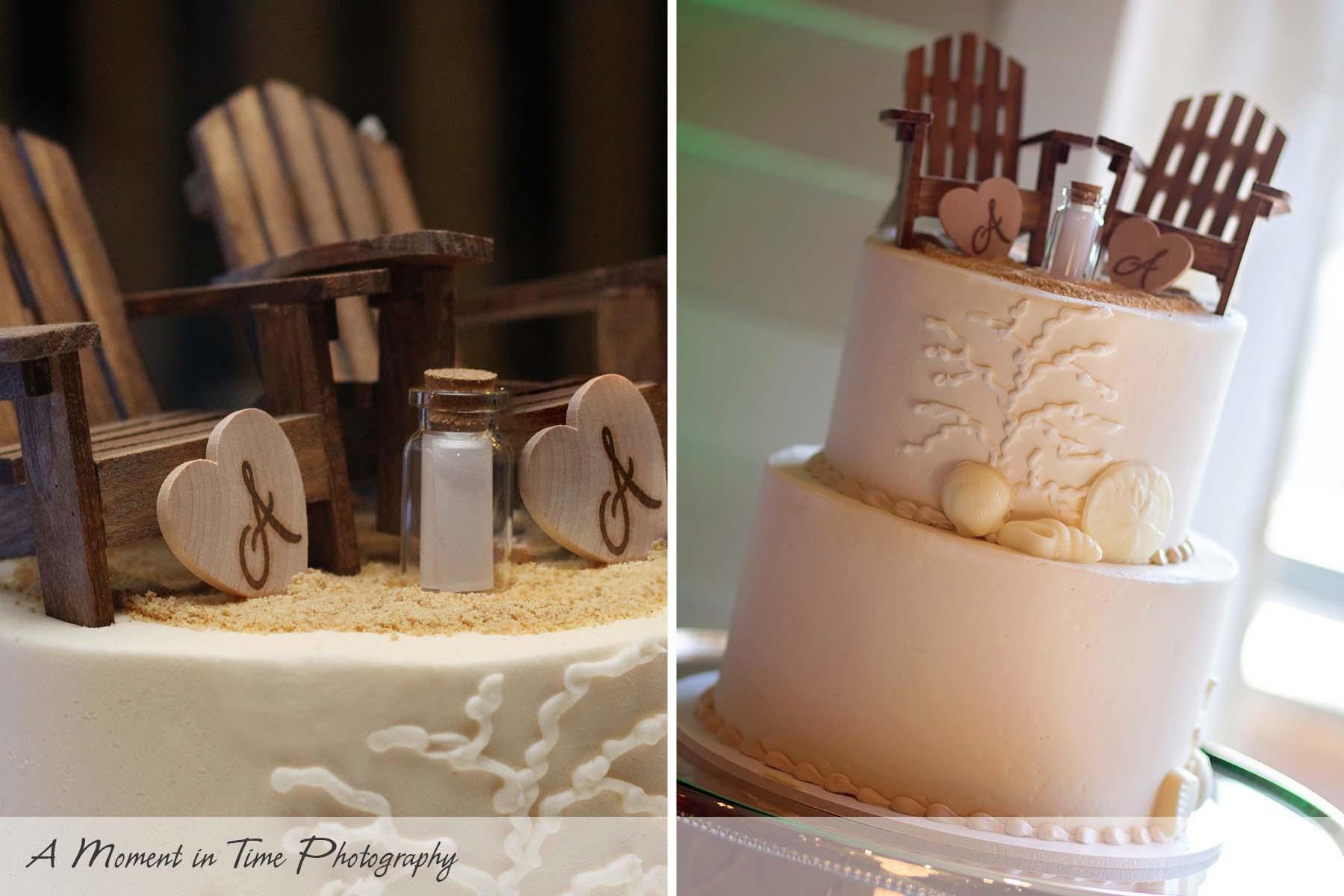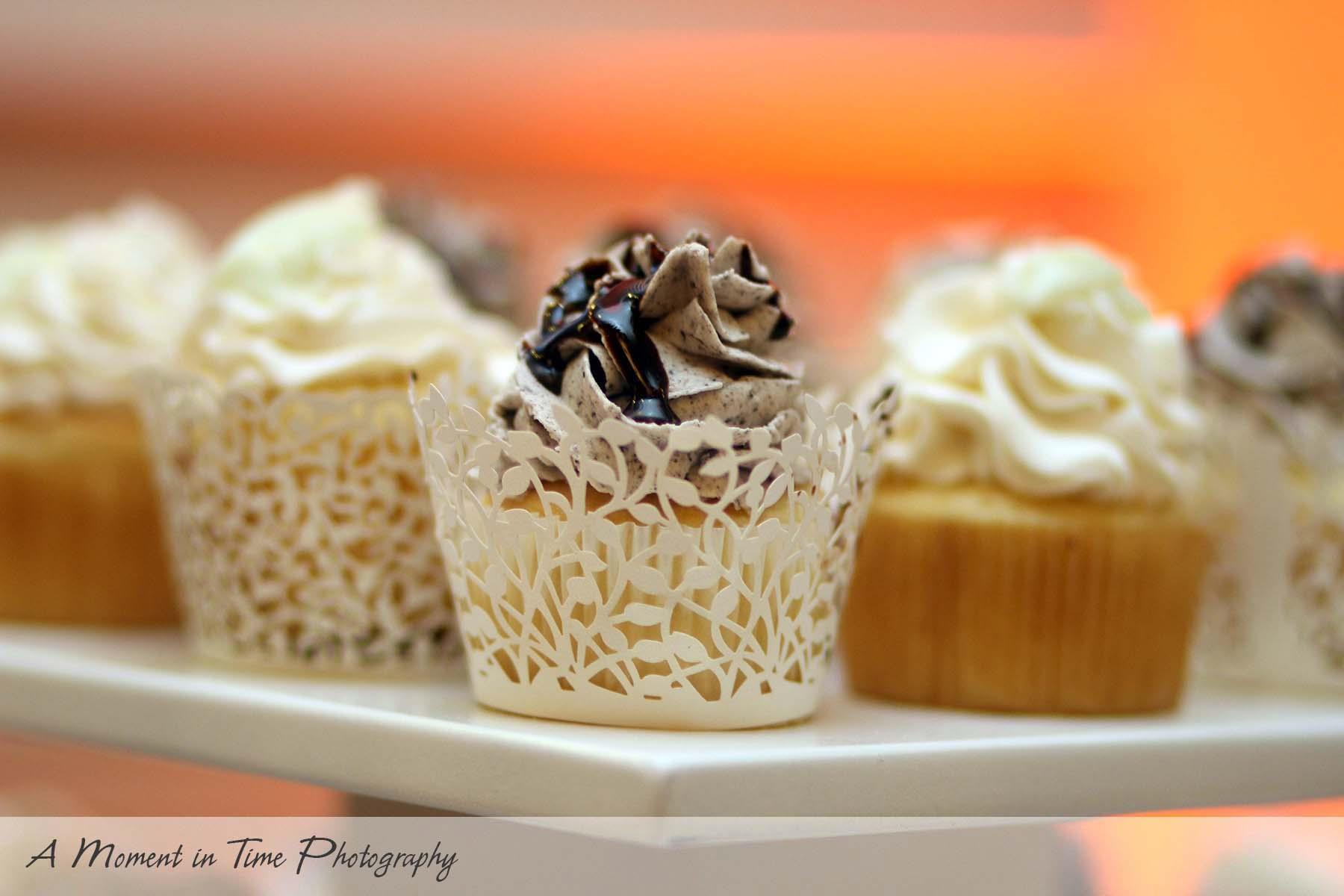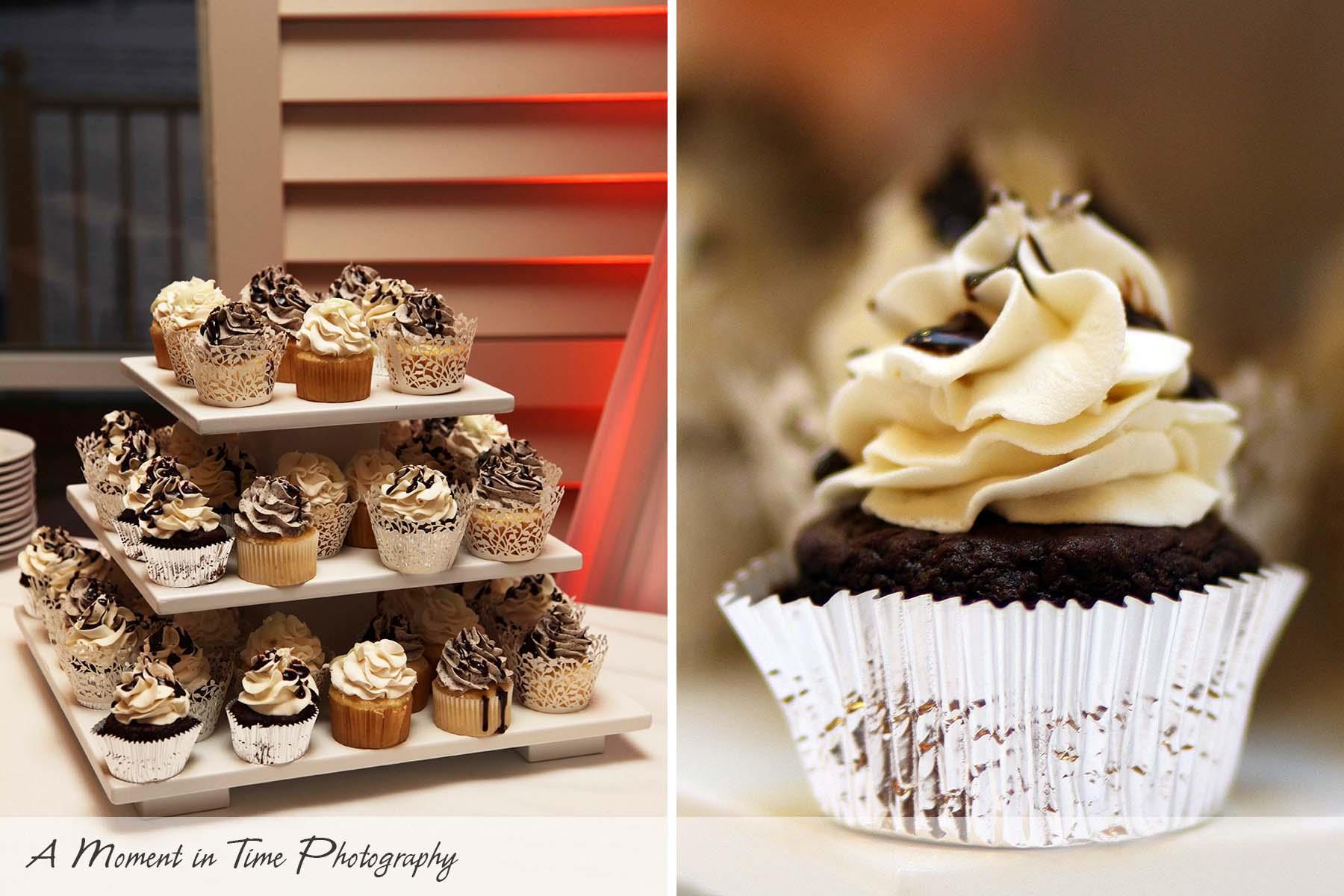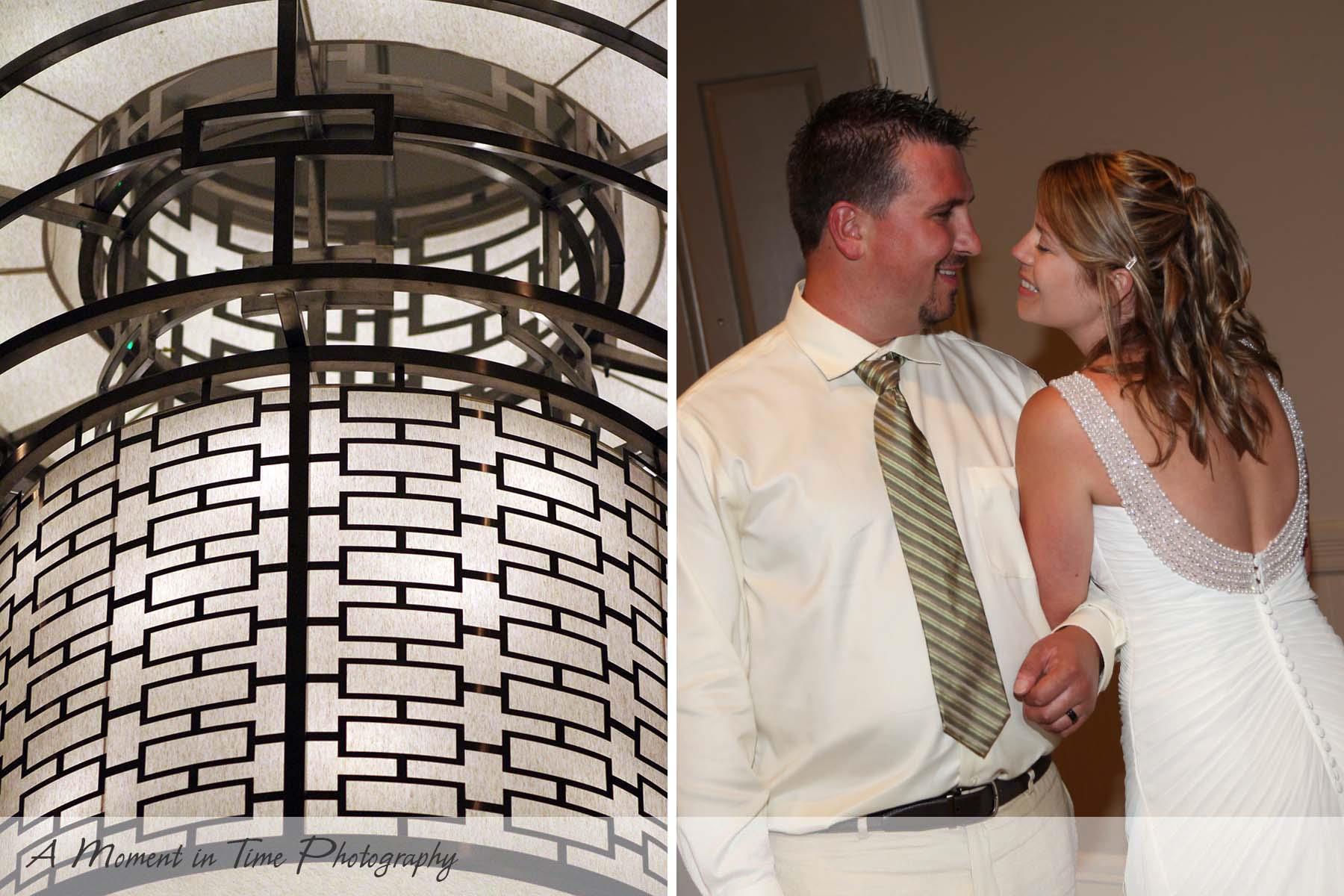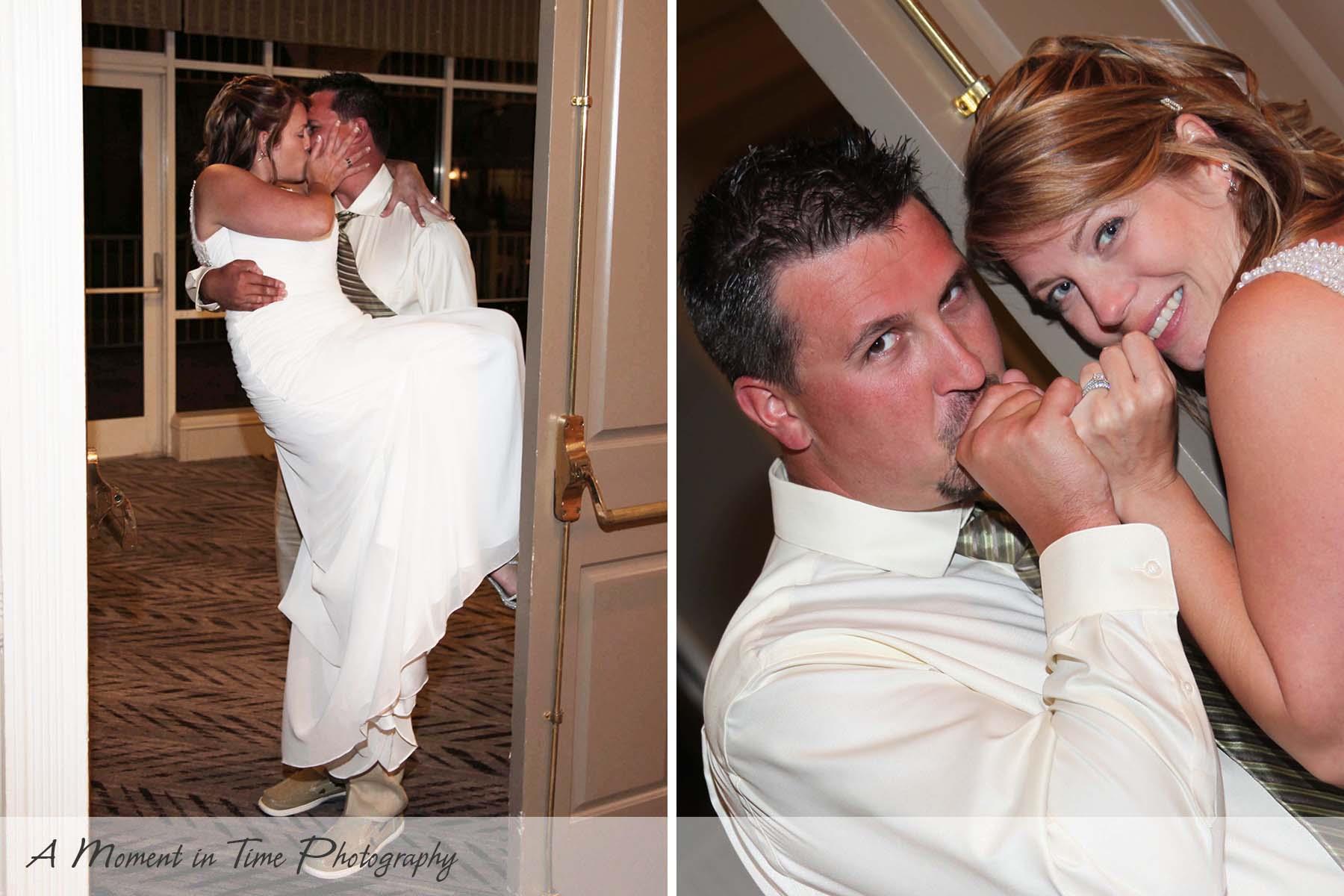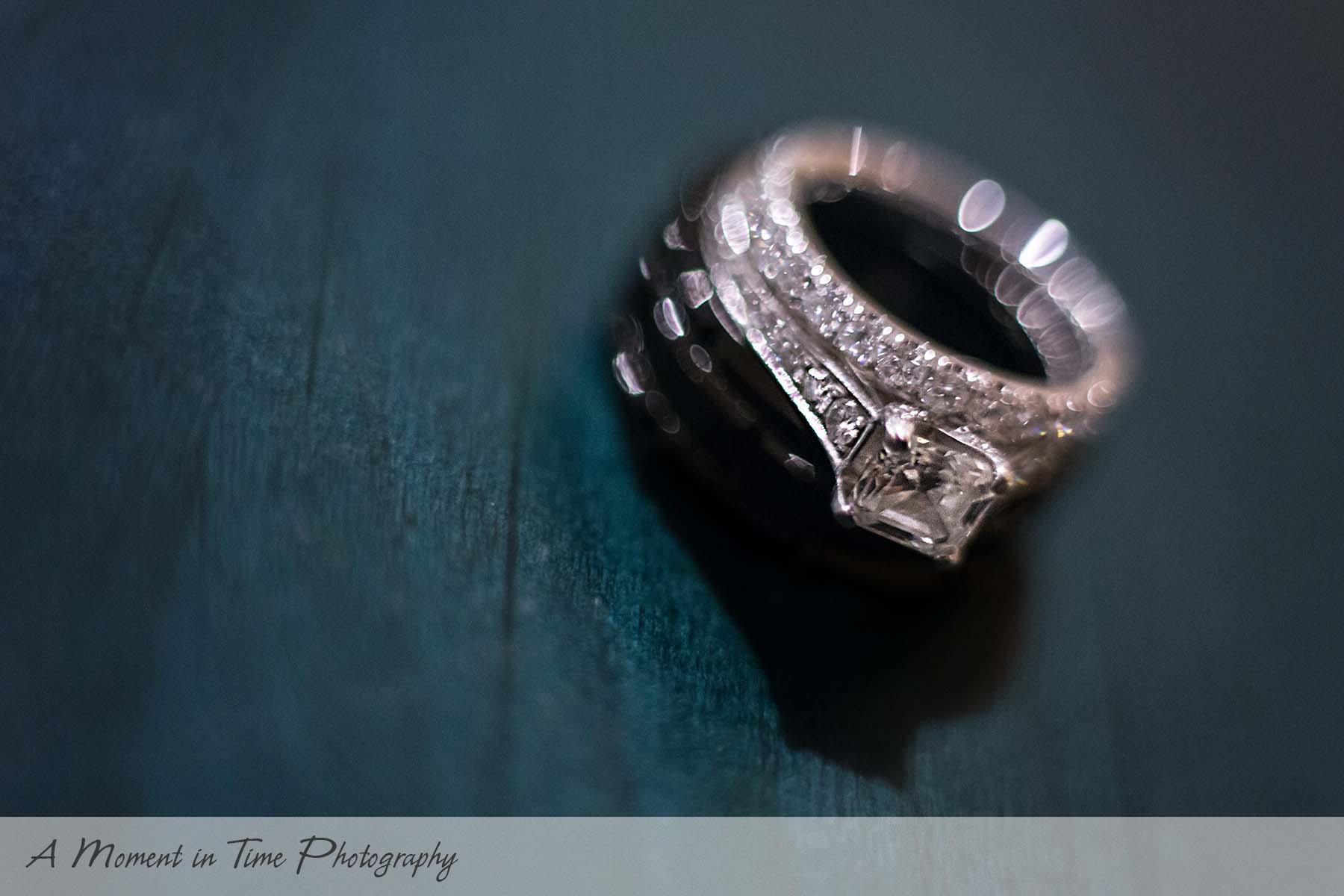 Vendors
Photographer: A Moment in Time Photography
Floral Designer: Floral Artistry of Sanibel
Cake Designer: LadyCakes Bakery
DJ: DJ Ron Rutz
Event Venue: Sanibel Harbour Marriott Resort & Spa