Beach weddings always hold a special place our hearts. Maybe it's the salty breeze. Maybe it's the easy going nature. Maybe it's the lovely dresses. Either way, it was an amazing day for a beach wedding.
A large group of family and friends joined as Tyler and Rebecca said their "I do's" at the beautiful Barefoot Beach State Park. Tyler and the boys looked dapper in khaki and white suits while the bridesmaids looked stunning in cobalt blue. Rebecca looked beyond exquisite in her flowy gown. So beautiful, her groom was brought to tears as she walked down the sandy aisle.
This wasn't the first (or the last) time the joyful tears would flow. During the ceremony, a very important little boy received a very important gift. Rebecca's son, Brandon joined the bride and the groom and Tyler presented his new son with a token of his love – a beautiful necklace. Brandon started crying and the little boy hugged his new dad. There wasn't a dry eye on the beach.
After the heartfelt ceremony, the party continued at the Imperial County Club. Let me tell you one thing…they knew how to party! Everyone had a blast. The speeches started and a story was told. It was the story of how Tyler and Rebecca met. They met at a wedding and Tyler knew in the moment he saw Rebecca that he had to meet her. I believe that is called kismet.
The pastor who married Tyler and Rebecca quoted a verse from the Bible that was very meaningful and very powerful. Ecclesiastes 4:12 says, "And if one can overpower him who is alone, two can resist him. A cord of three strands is not quickly torn apart."
We wish Tyler, Rebecca and Brandon the upmost happiness and a beautiful life together.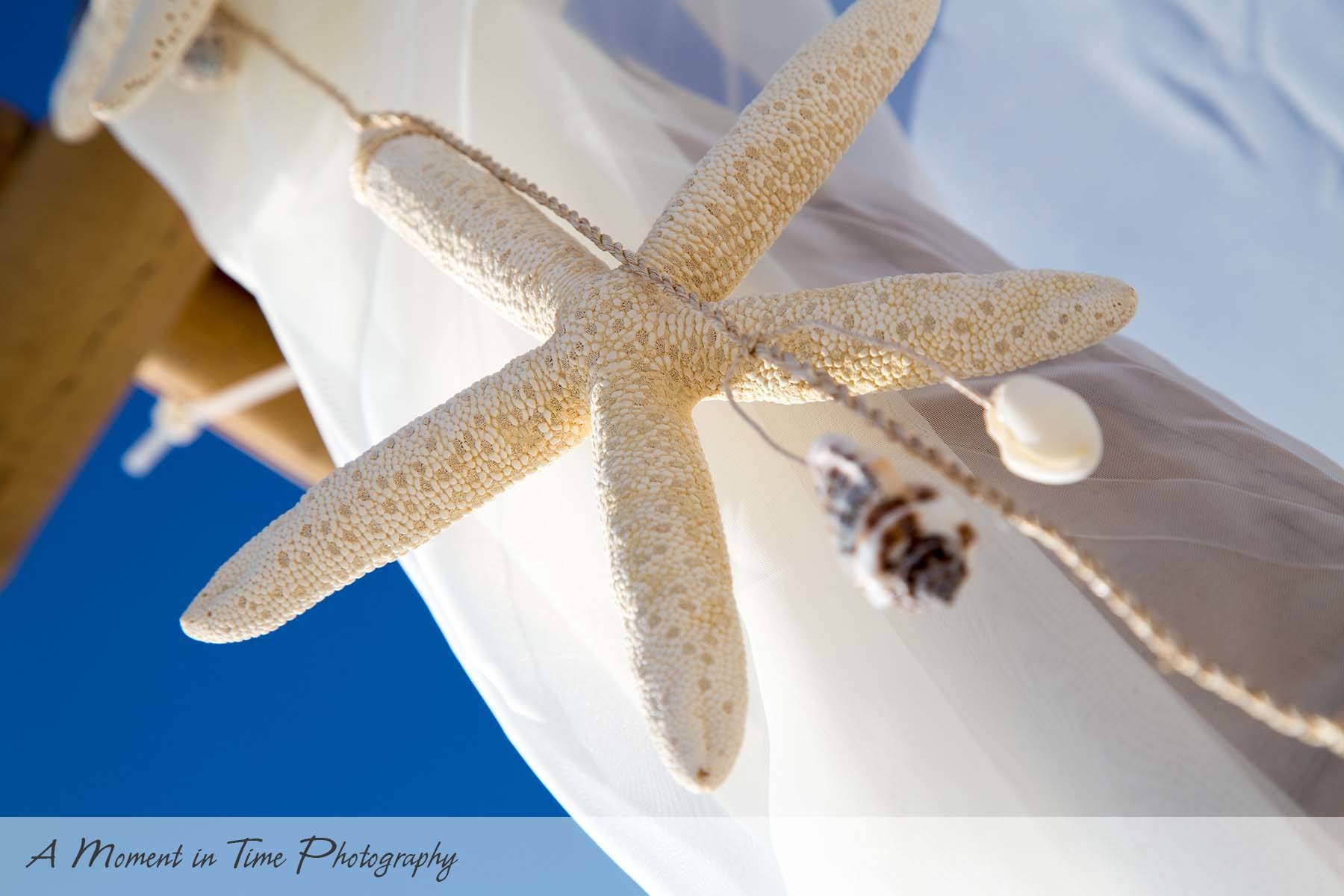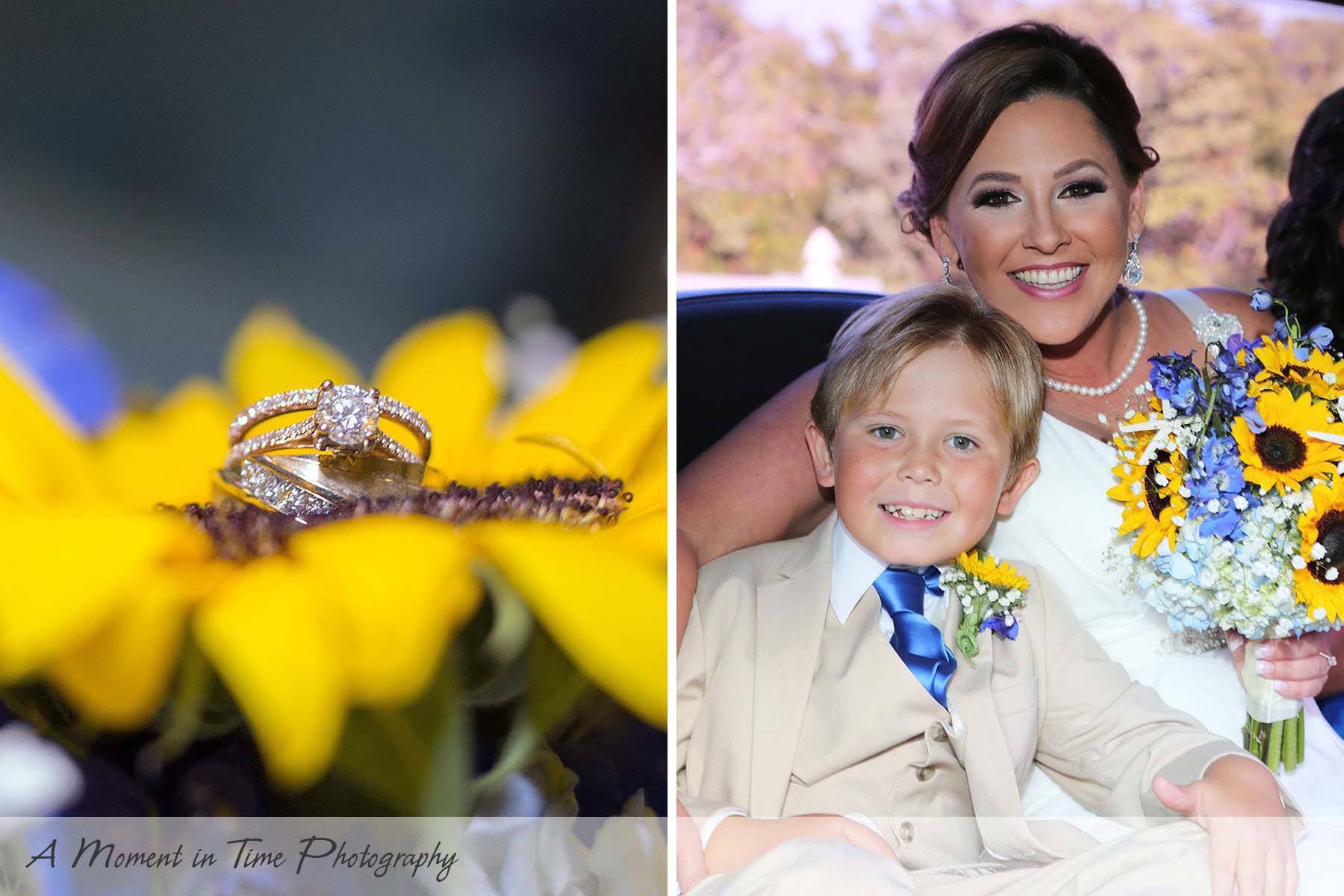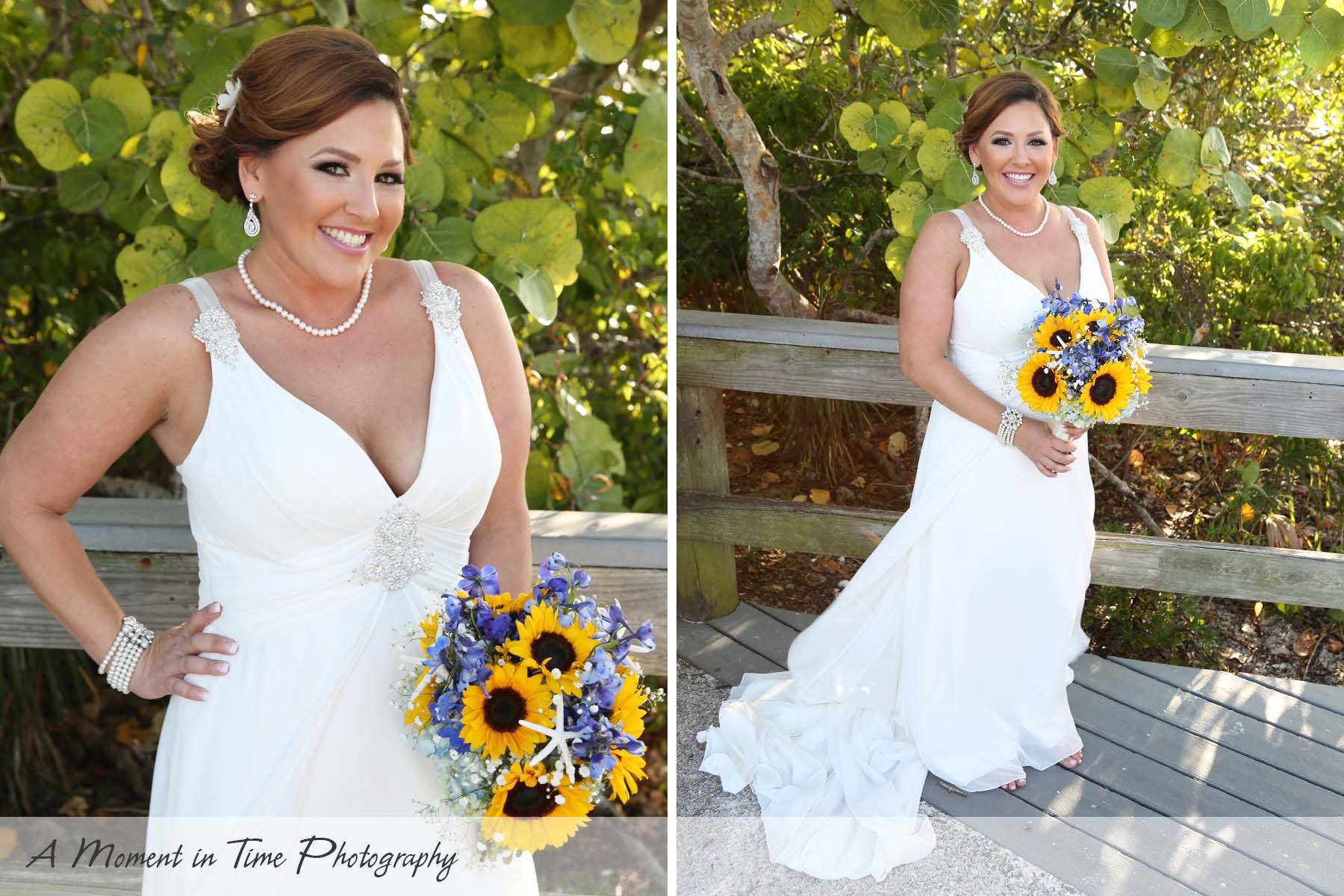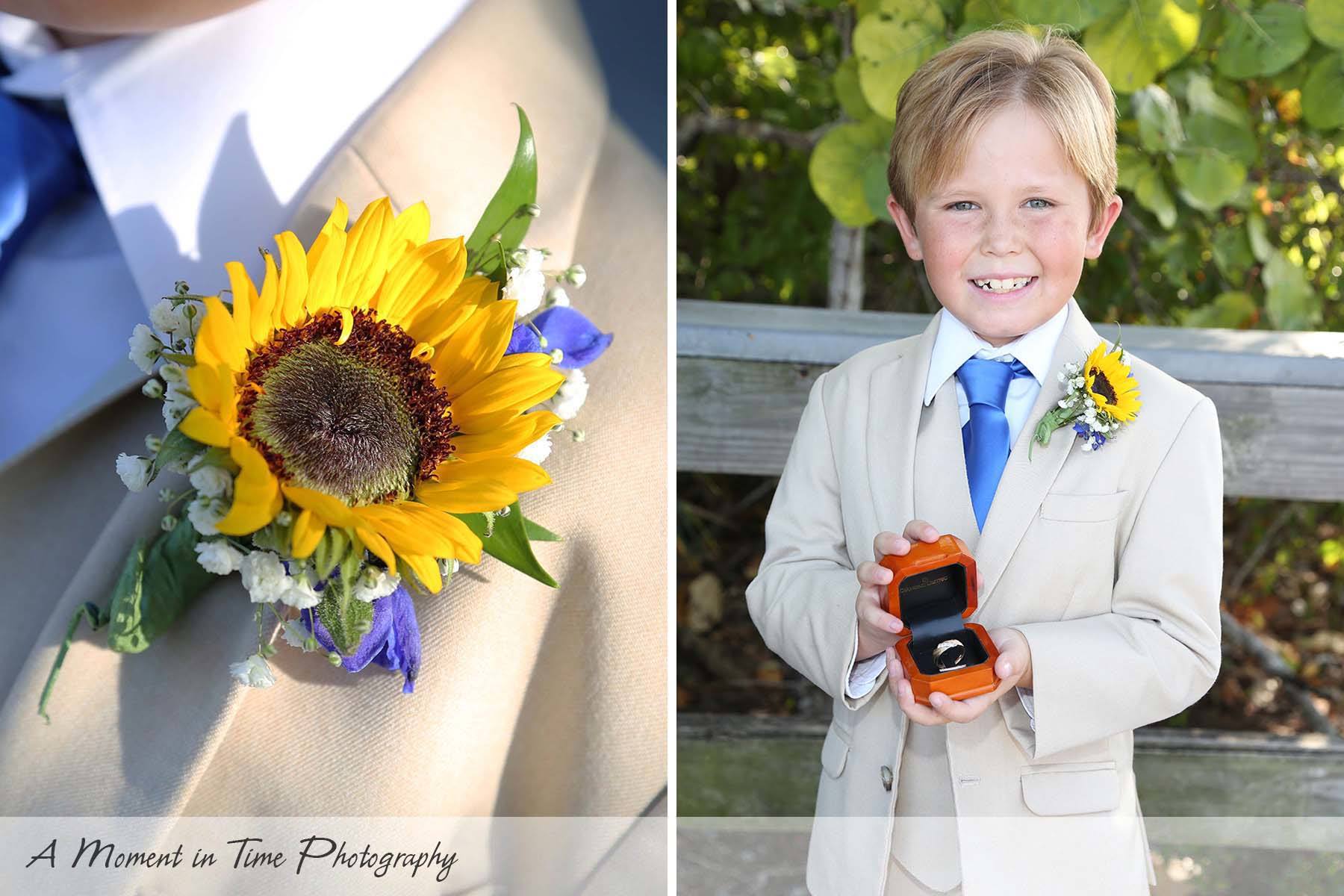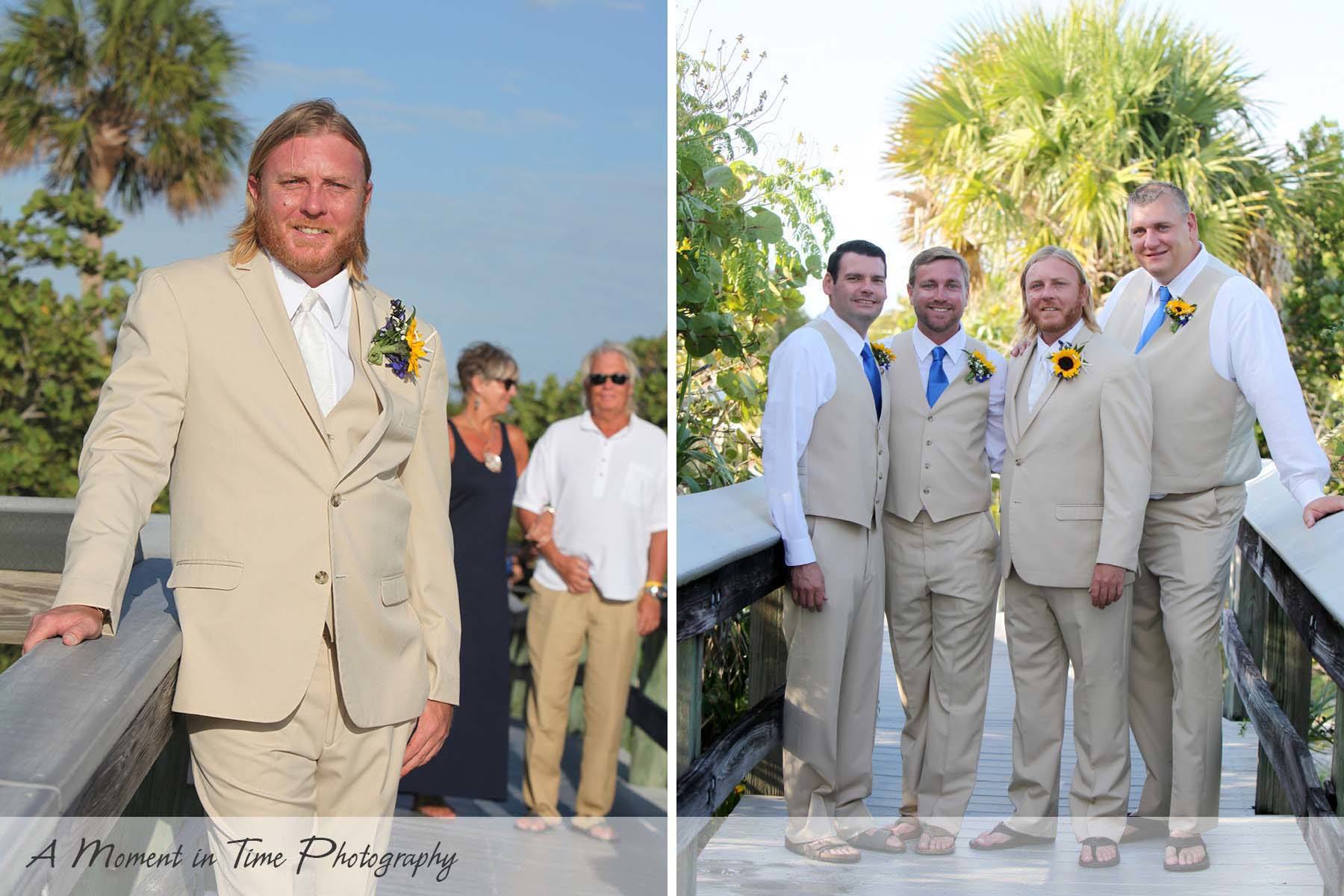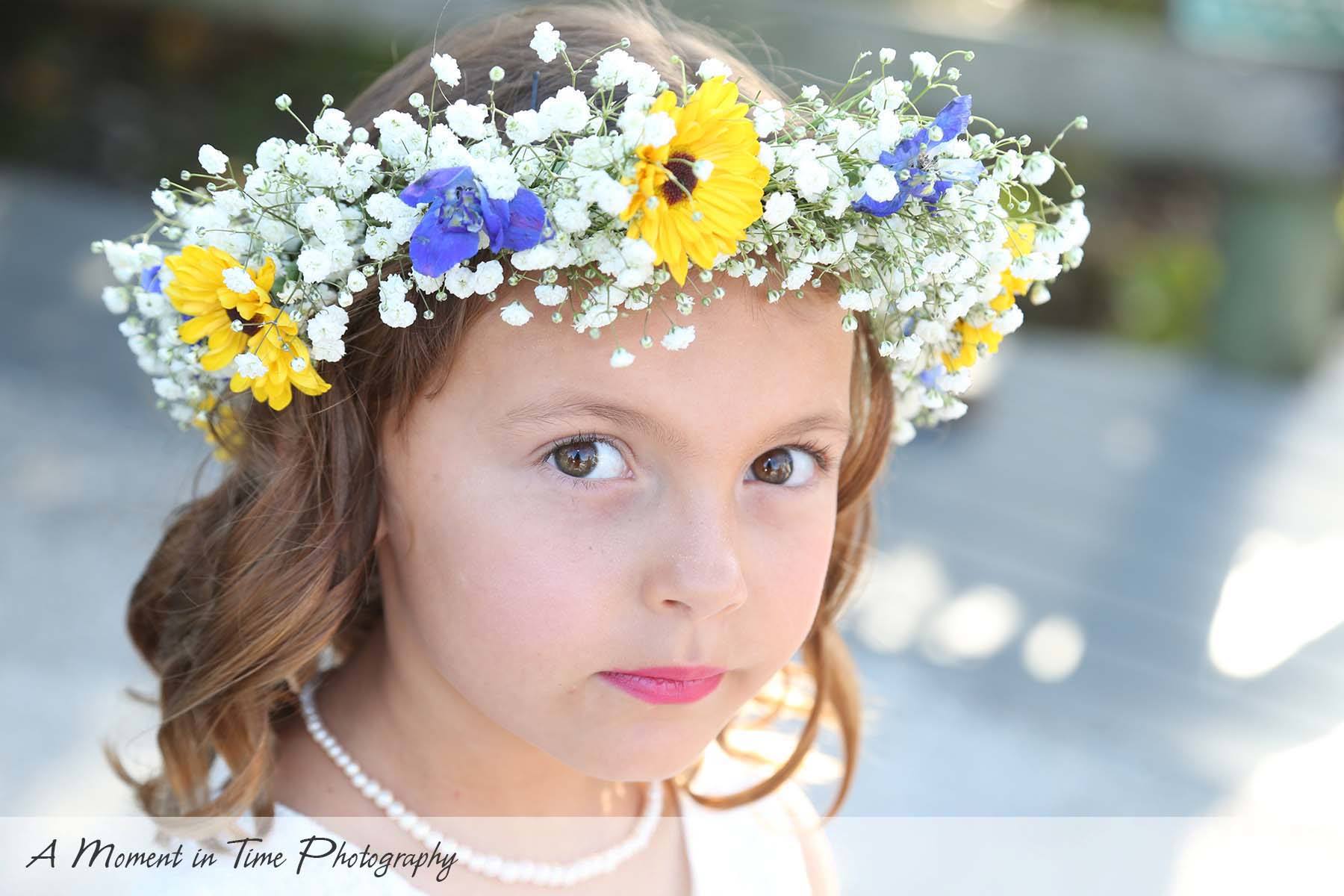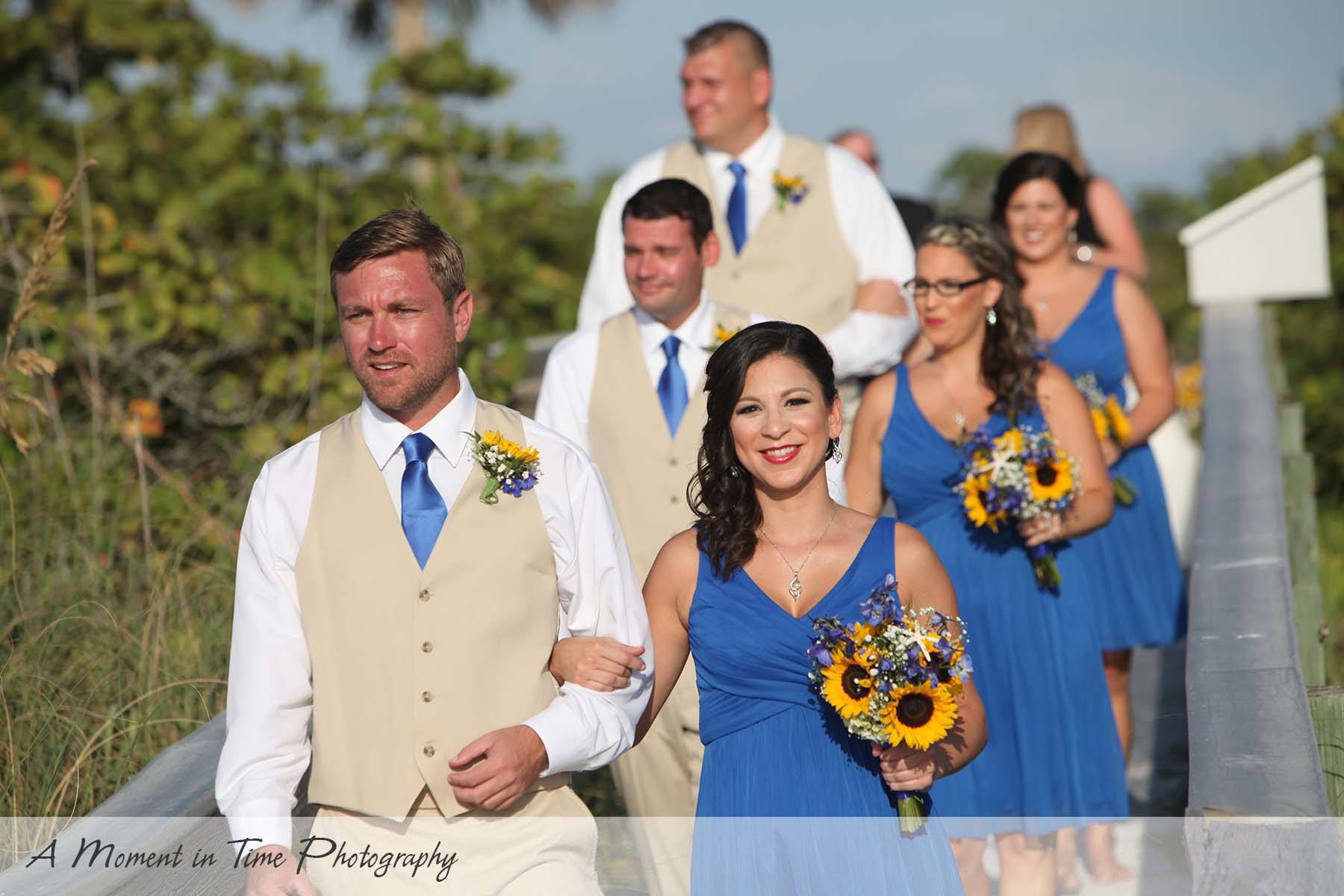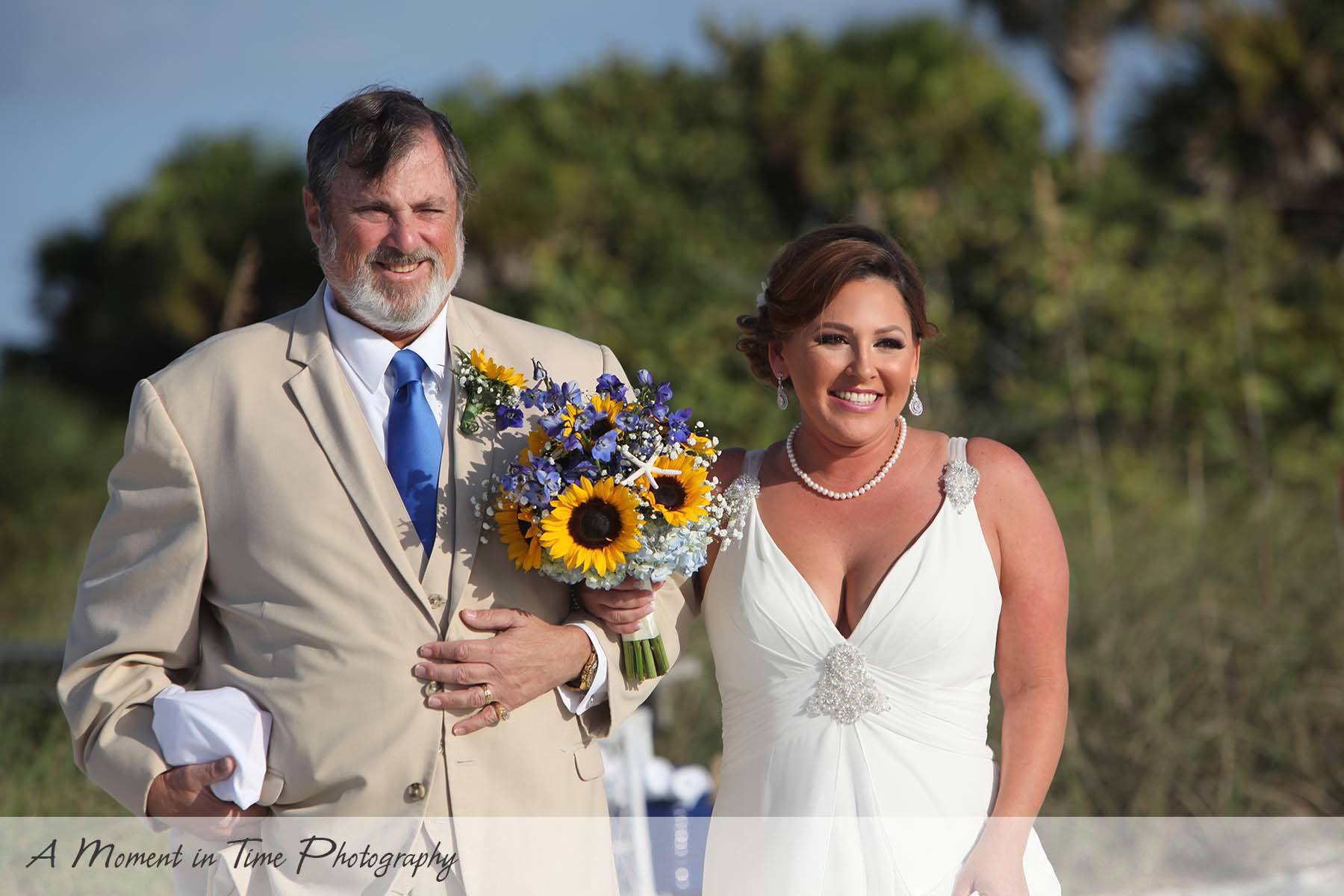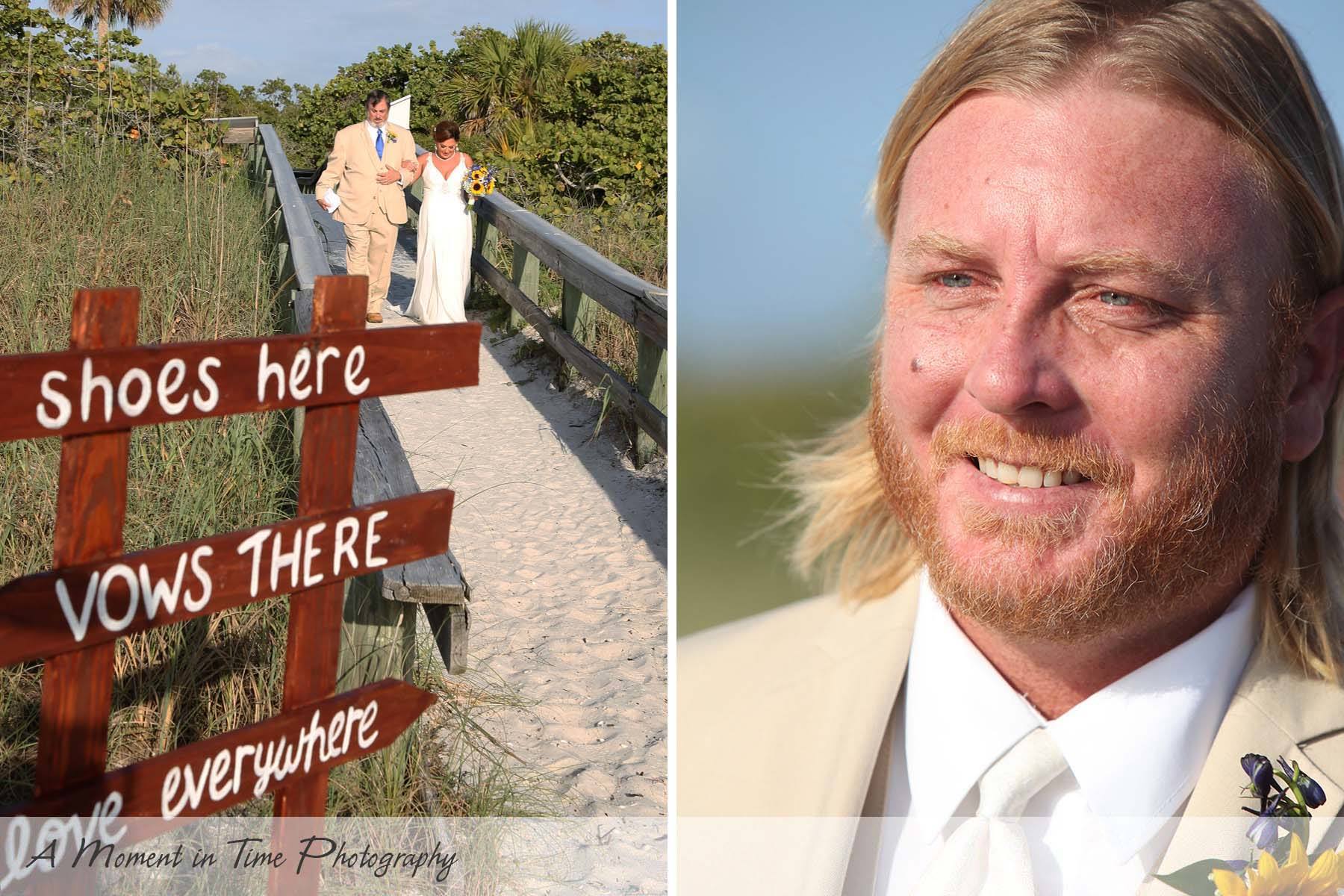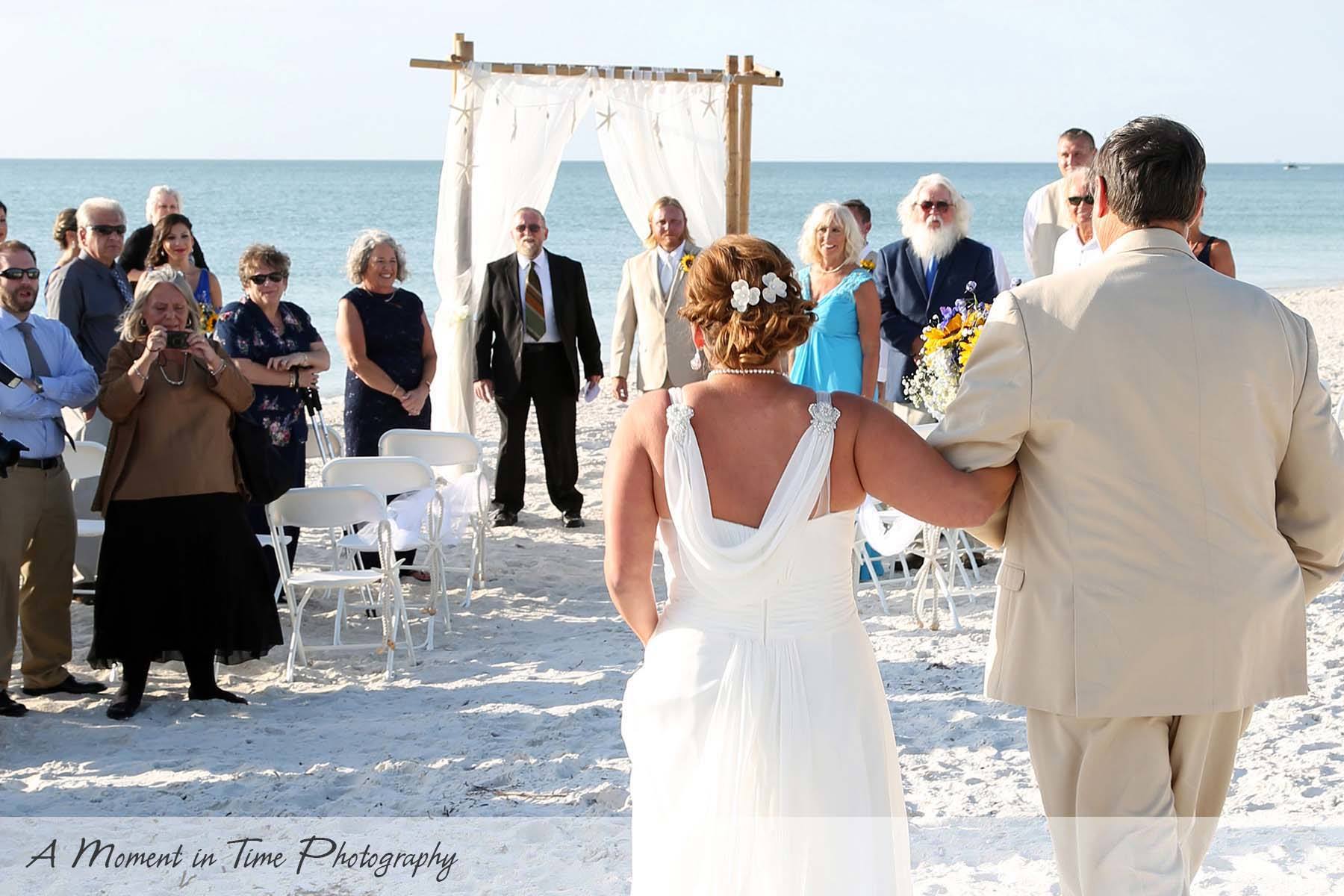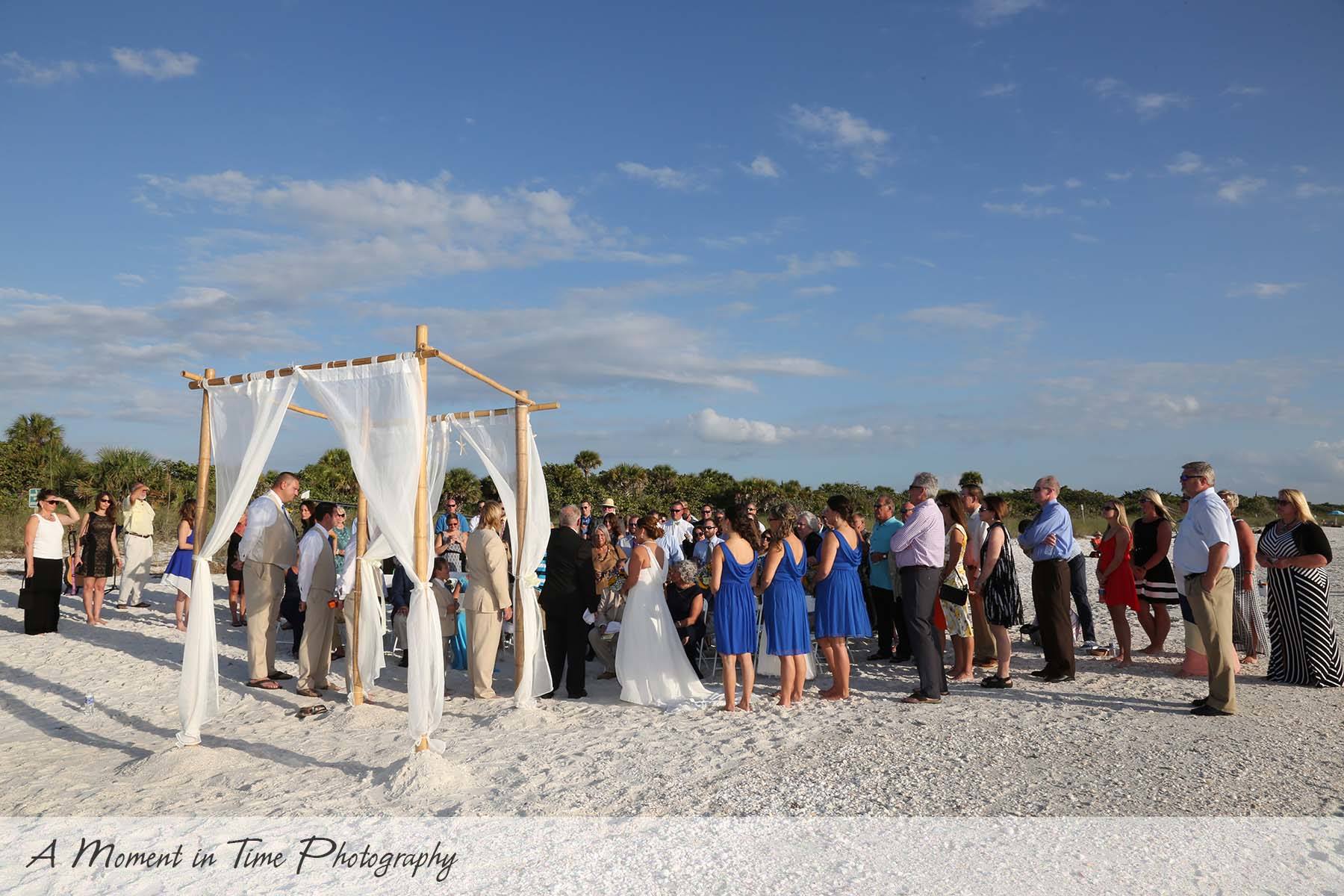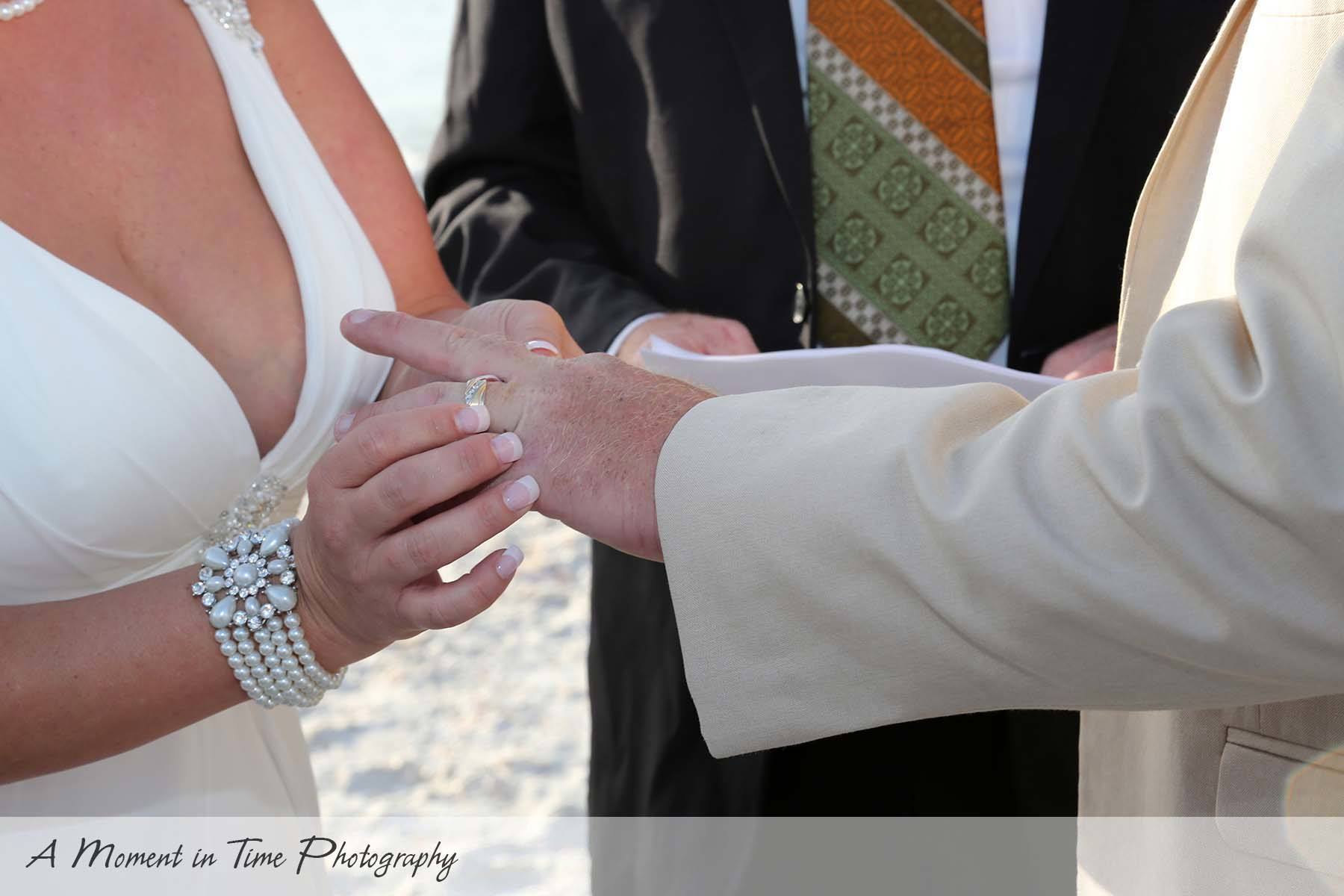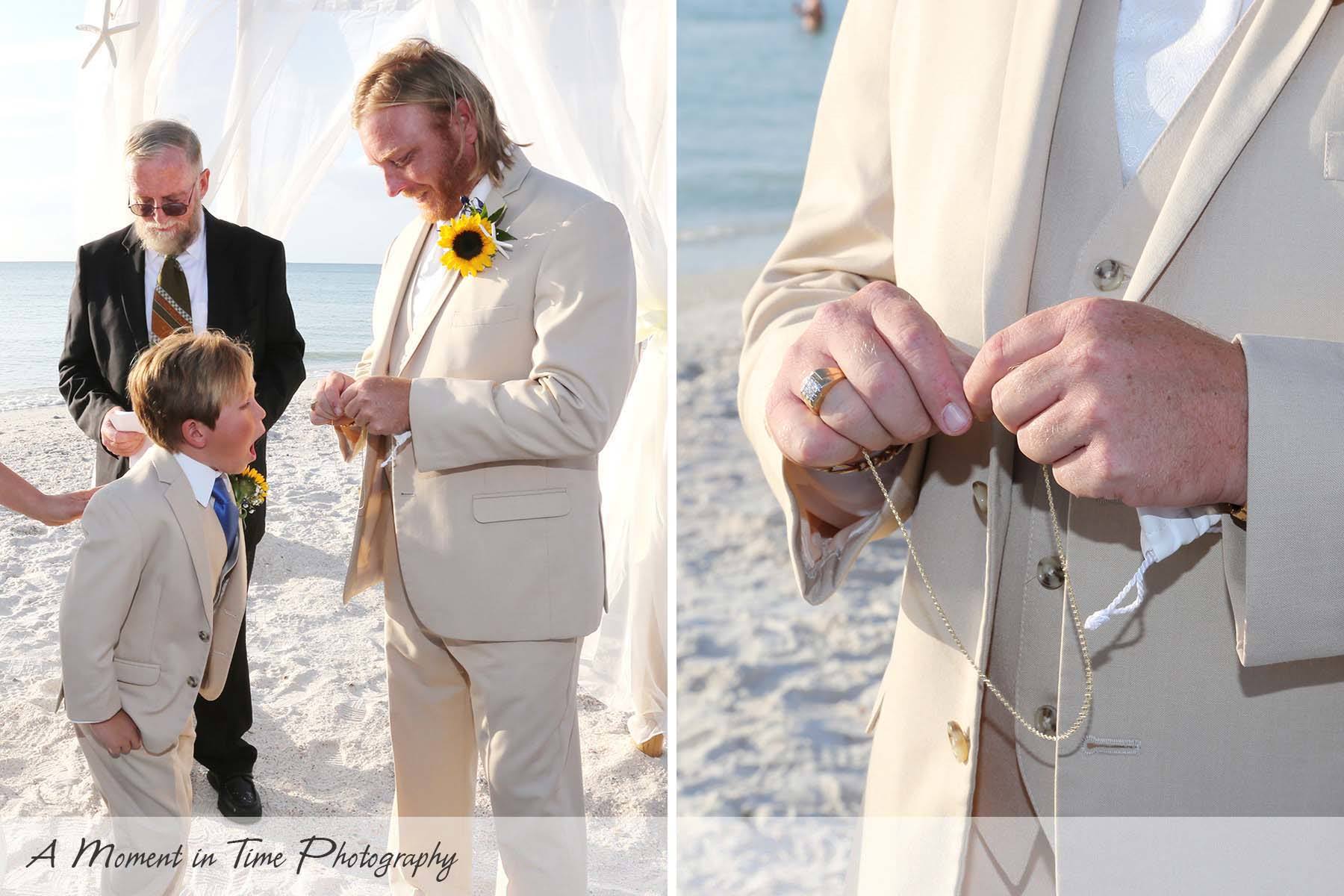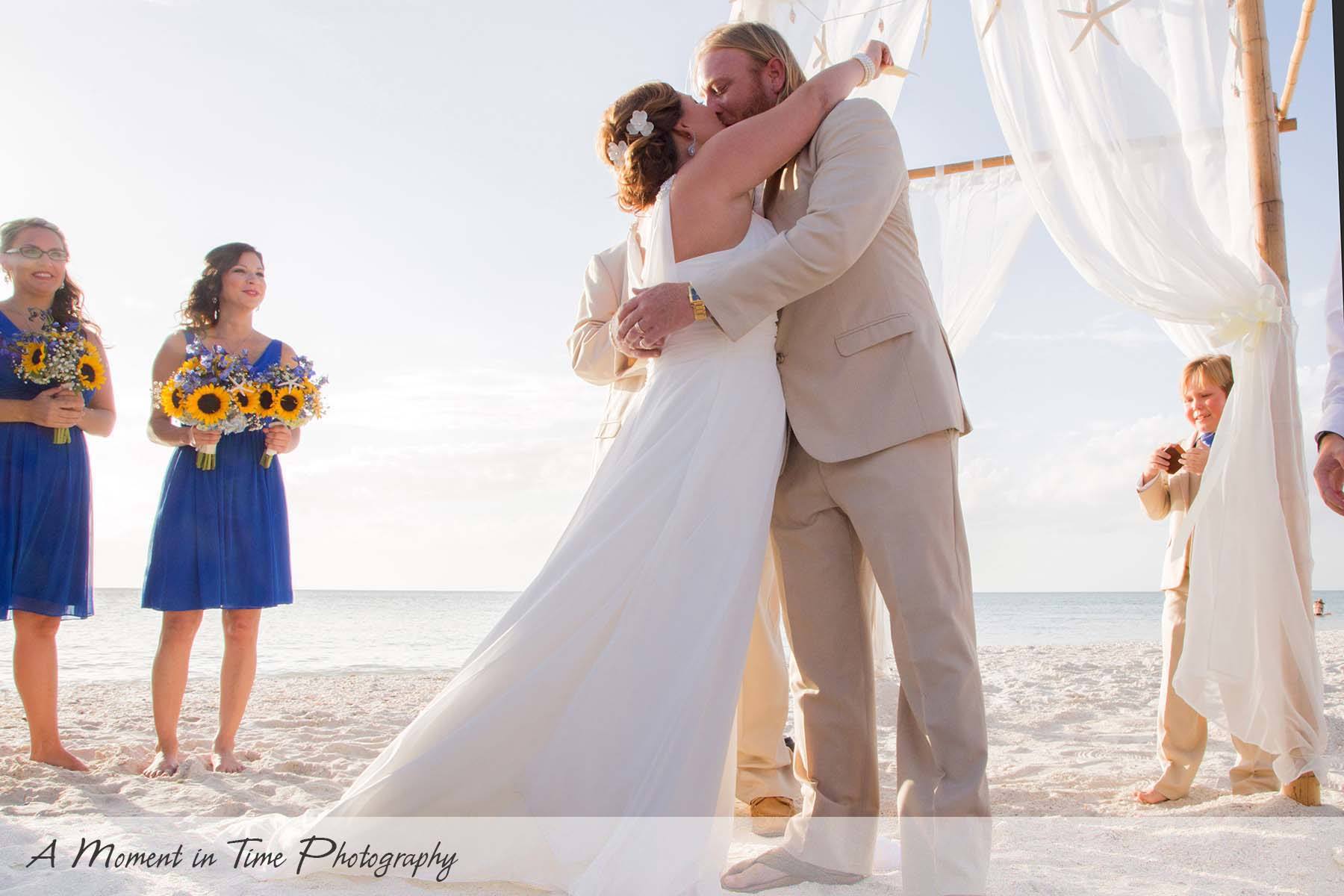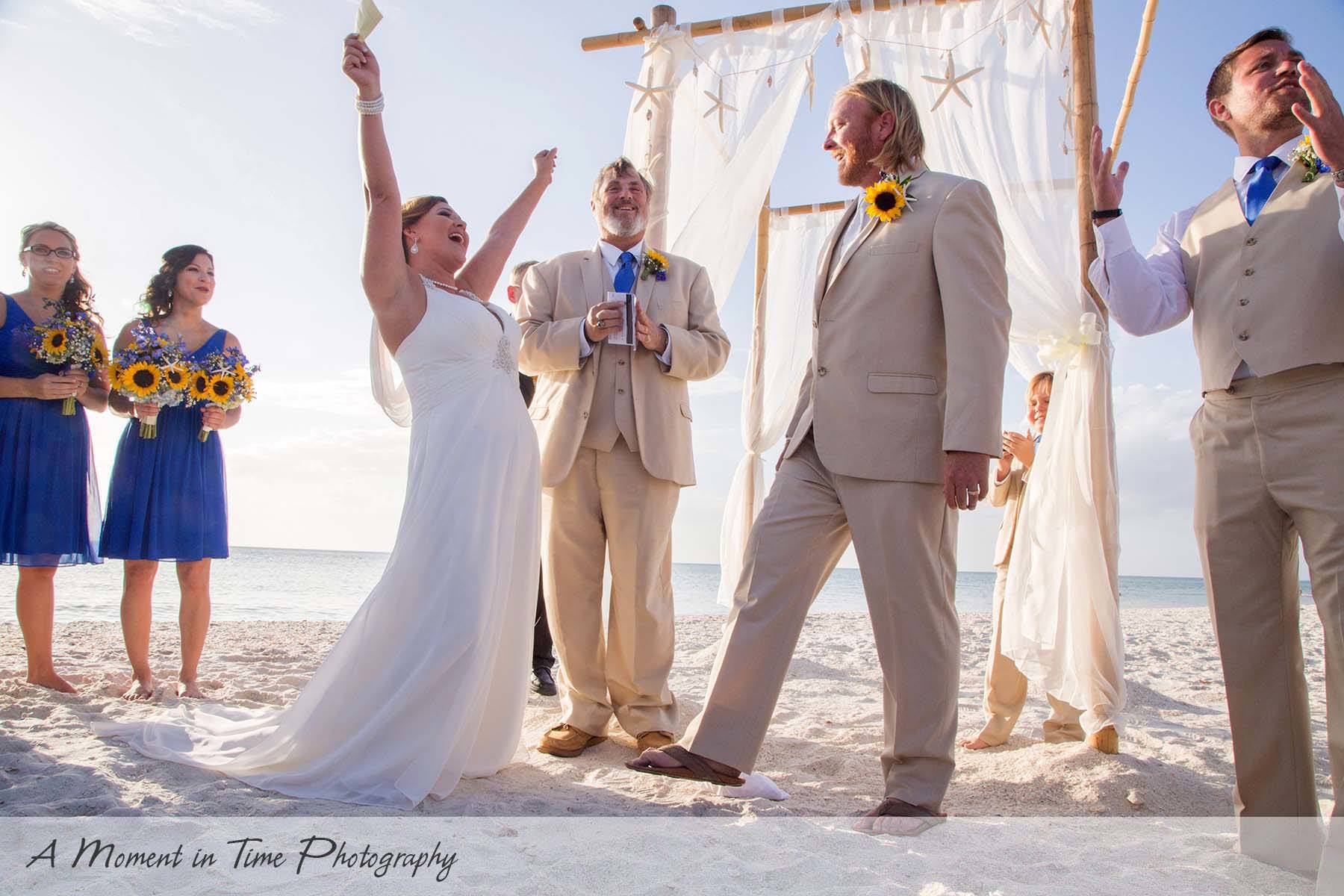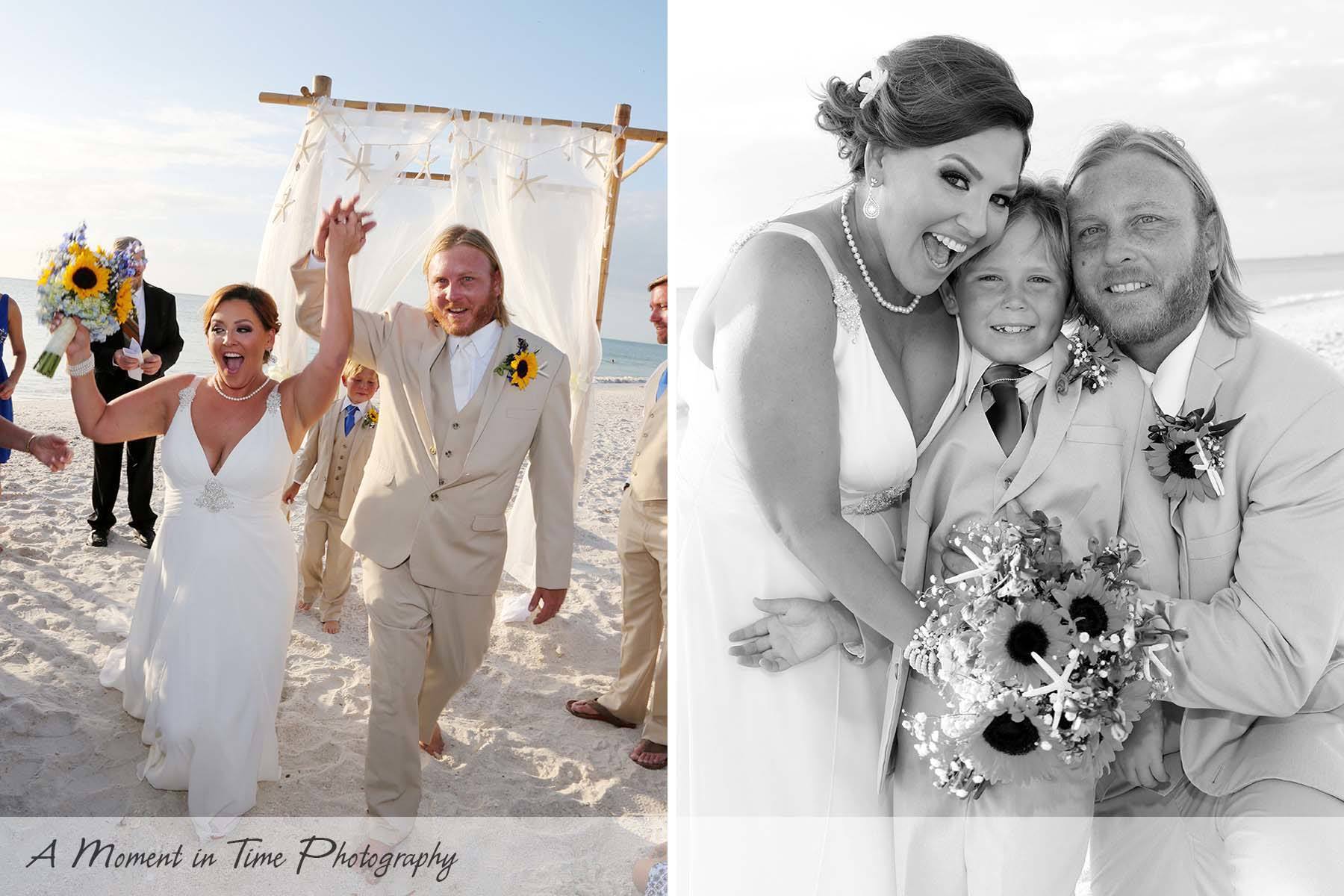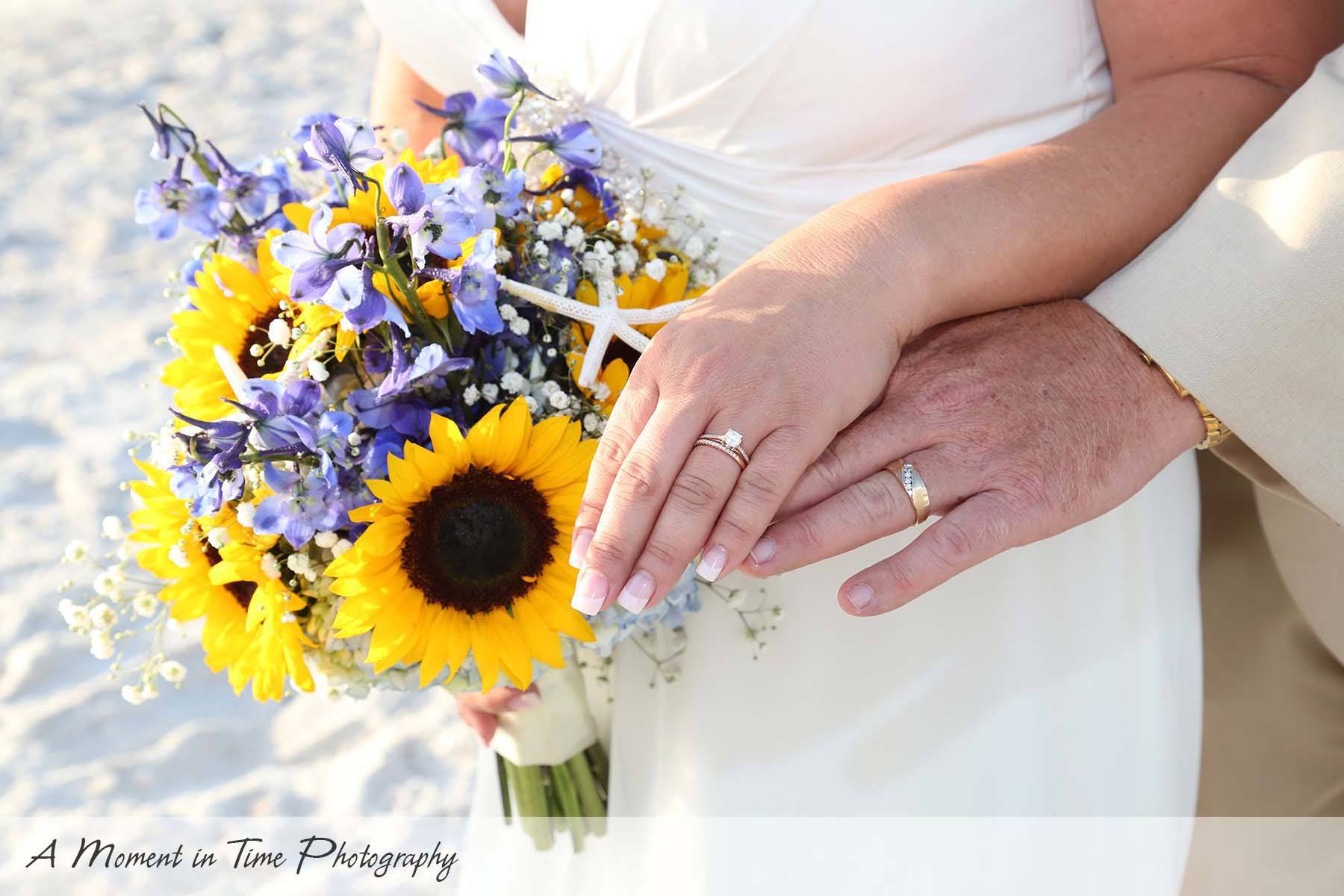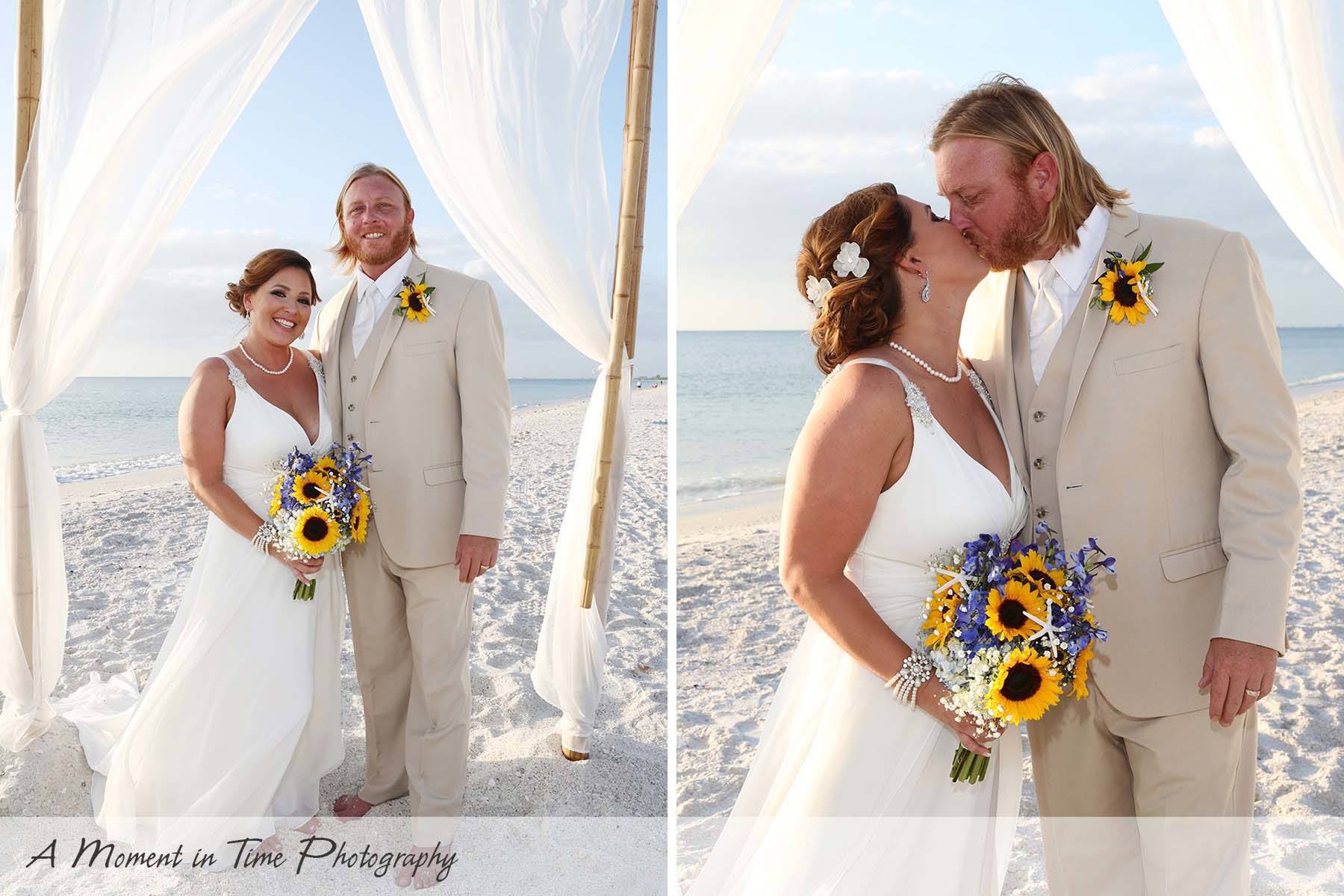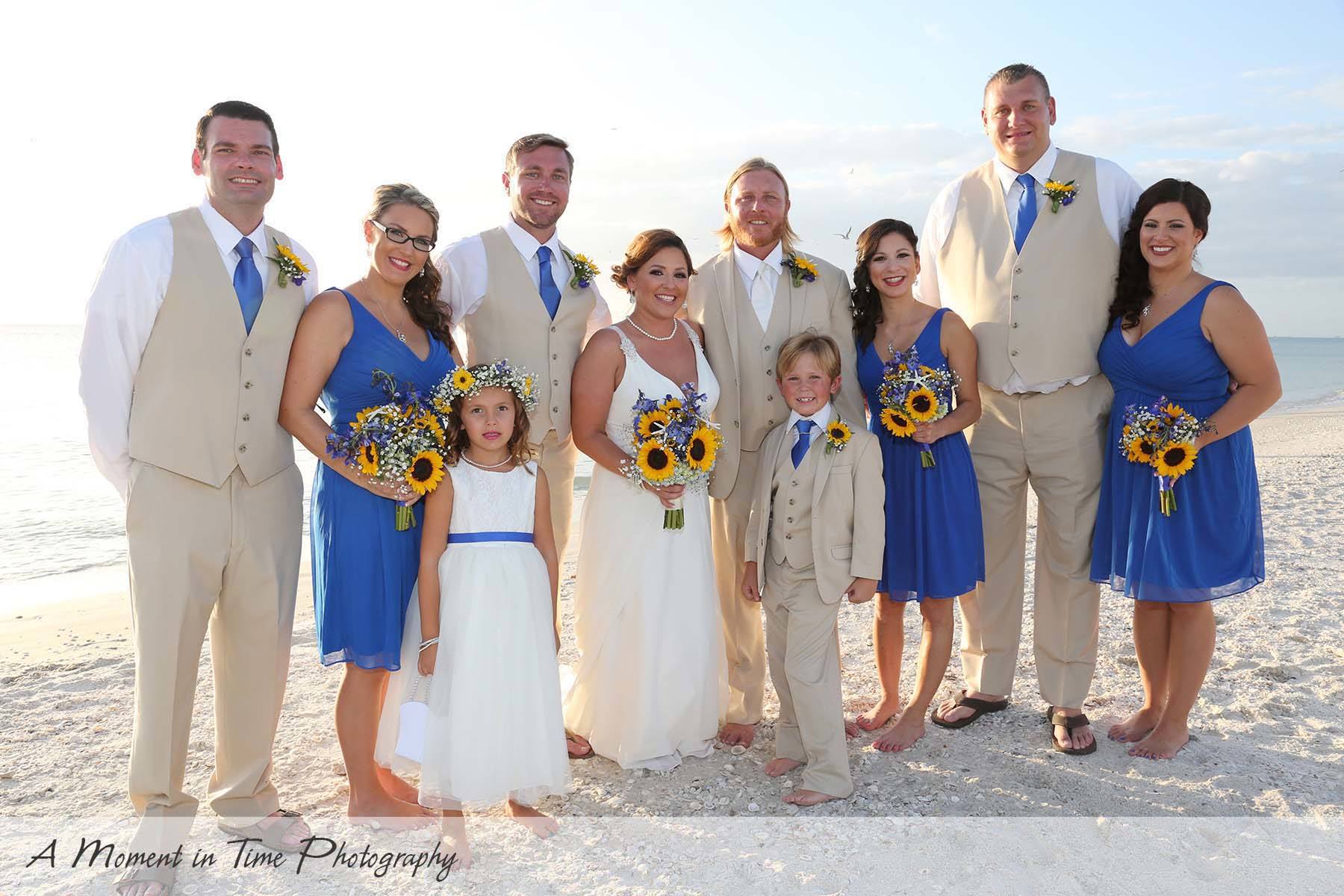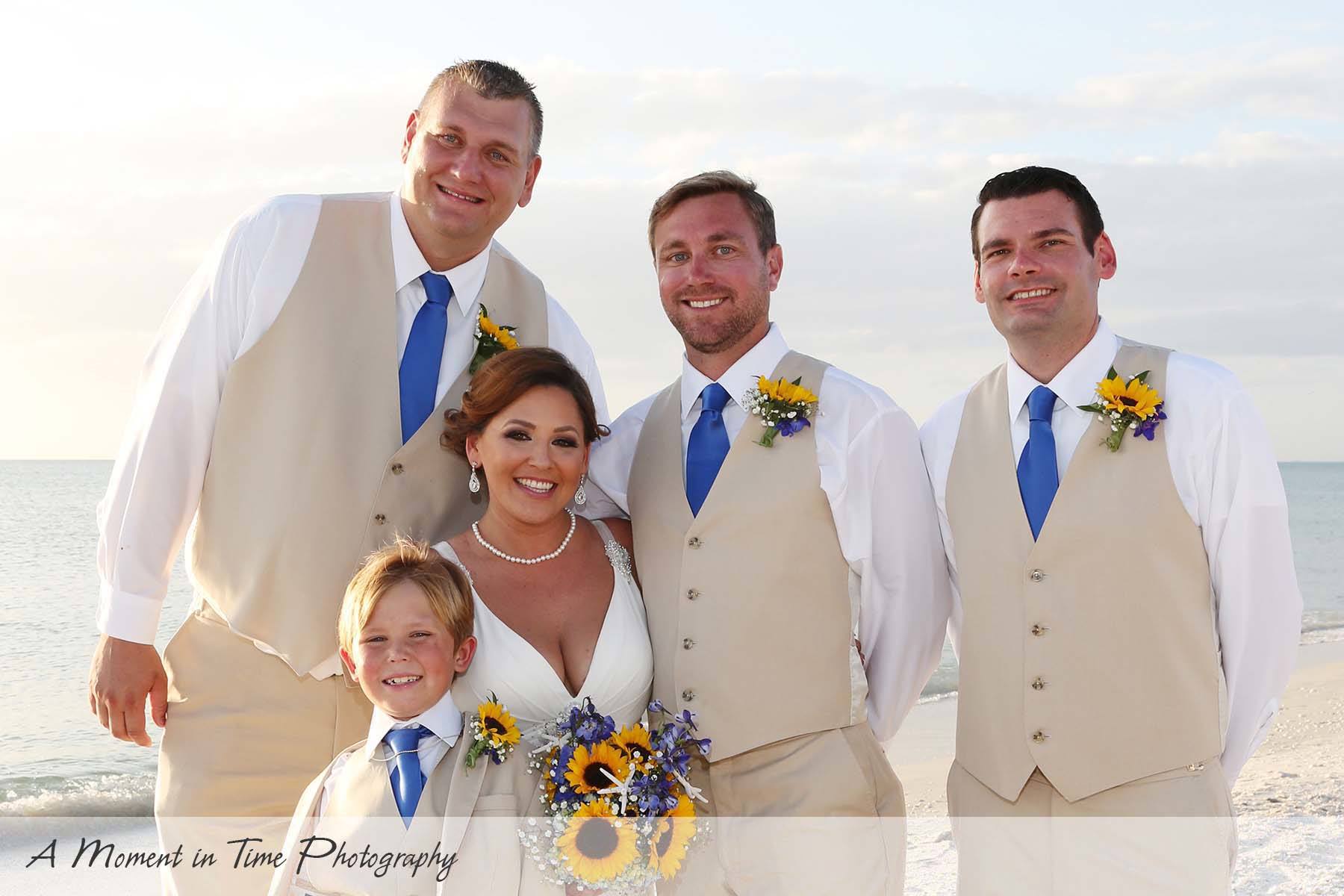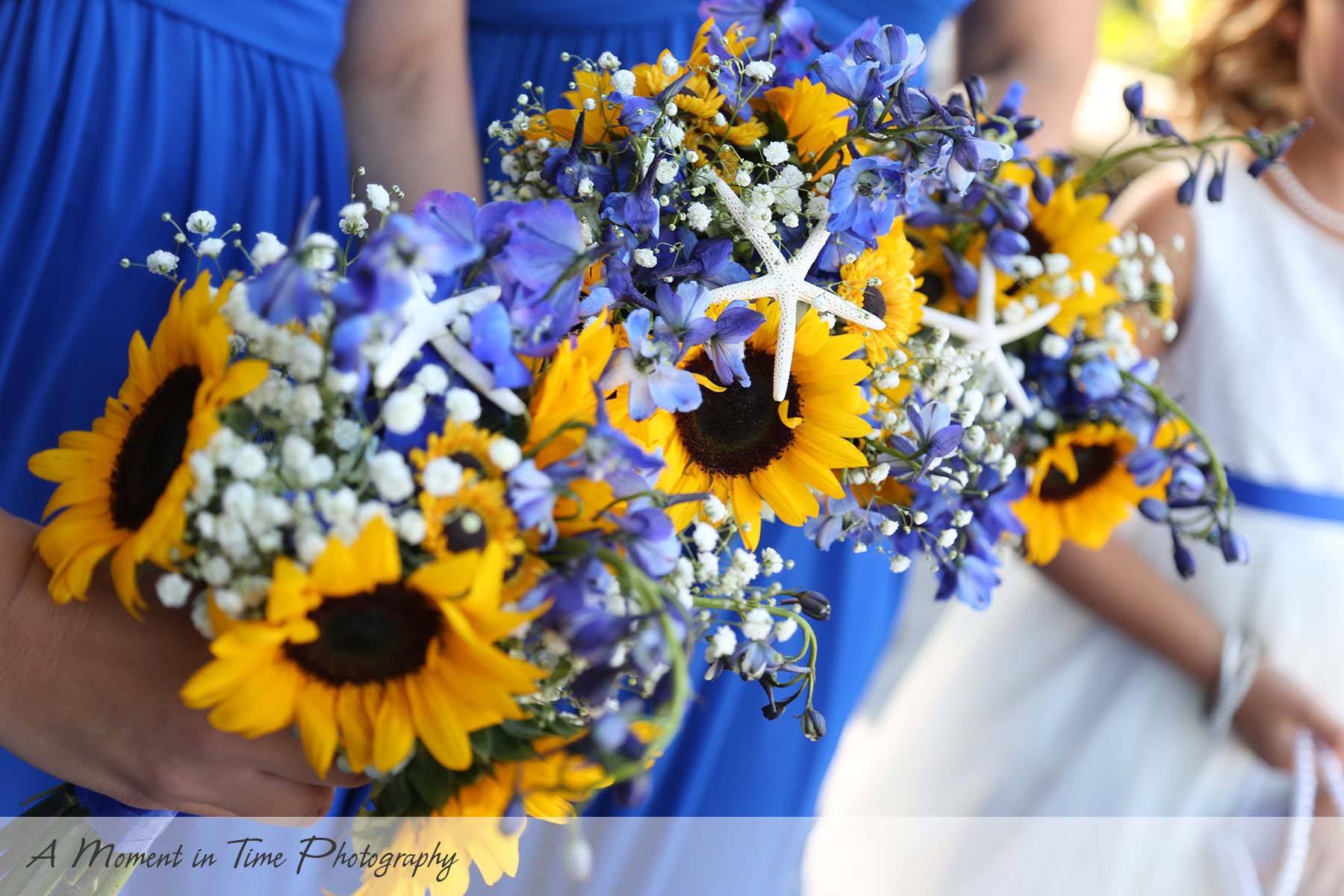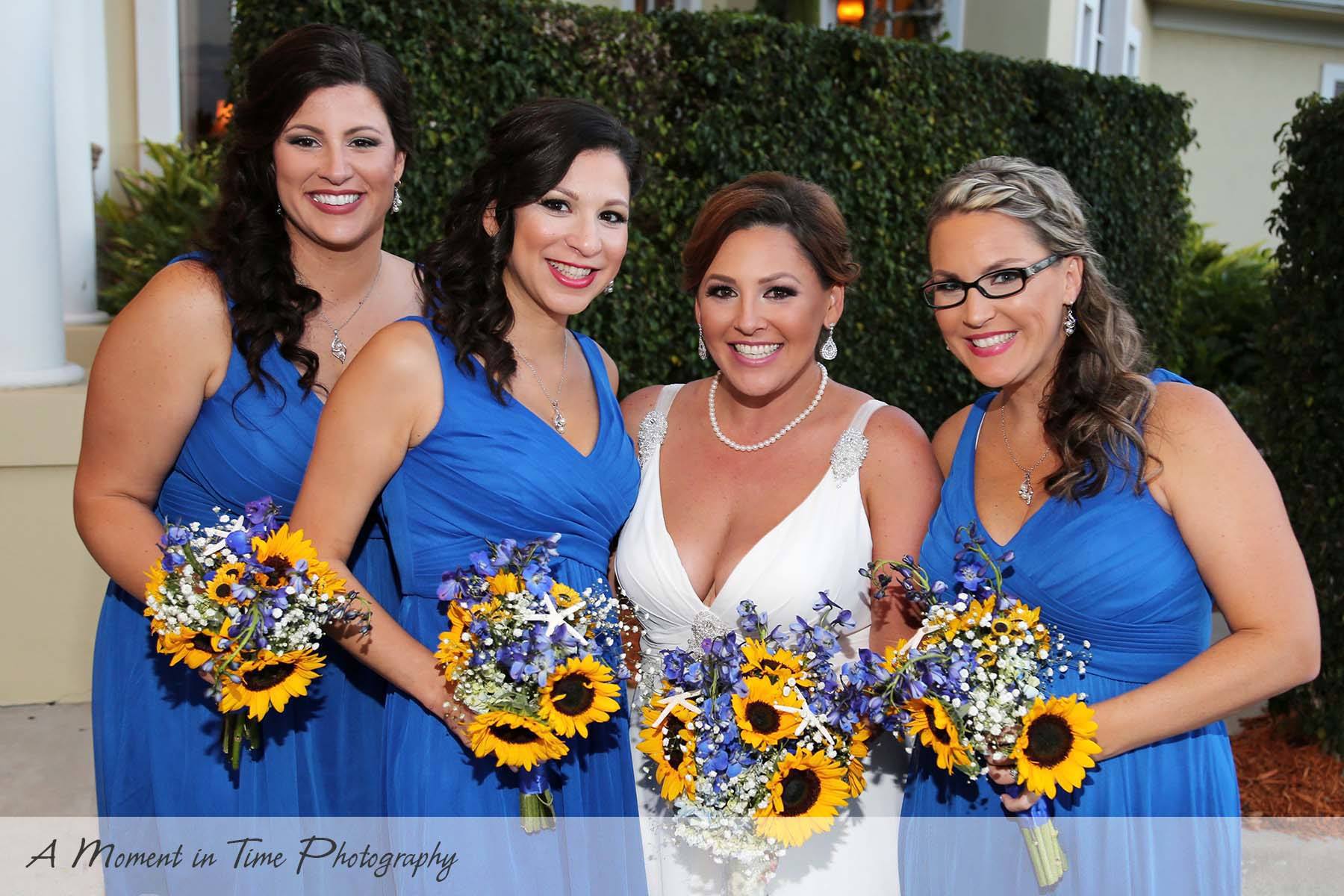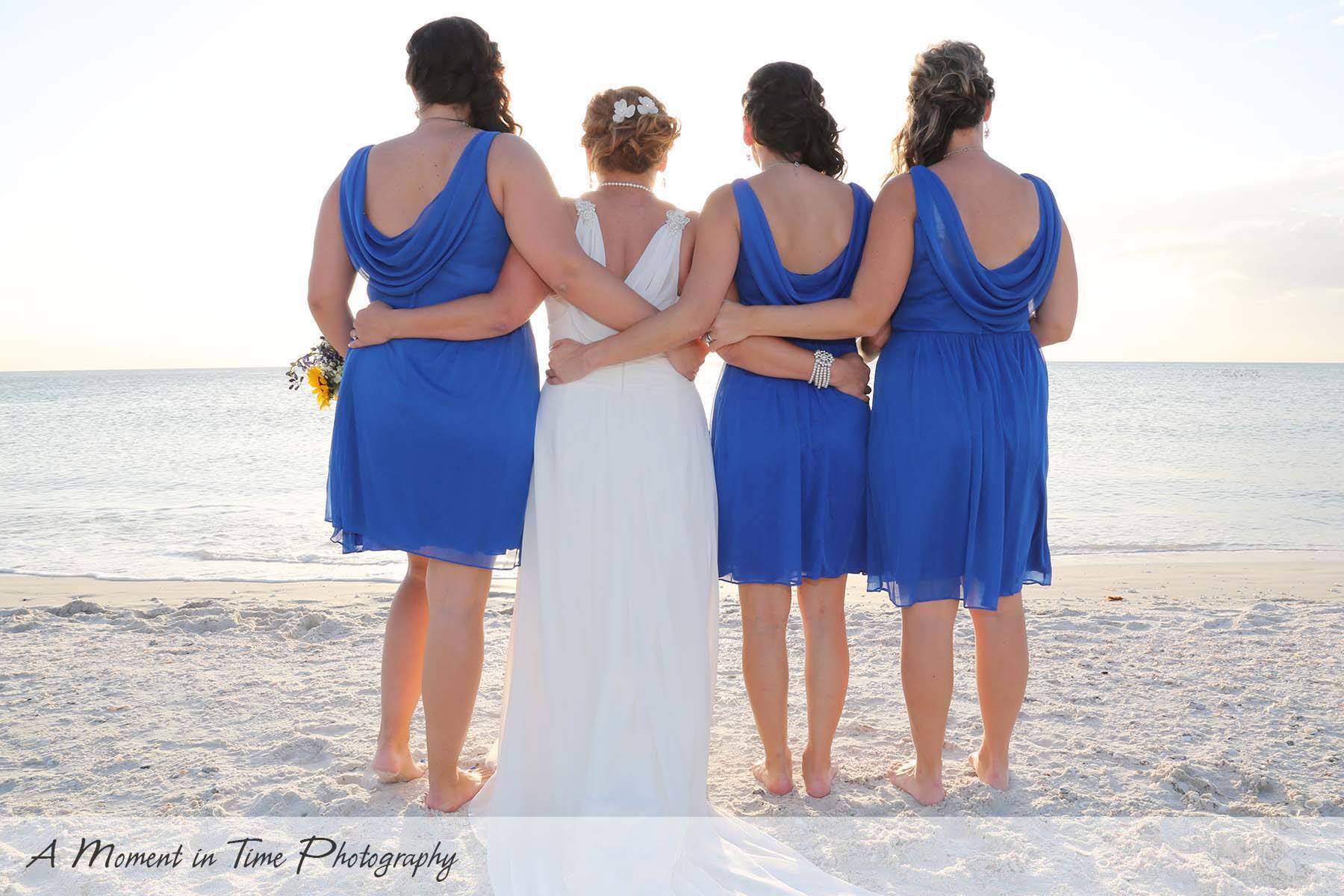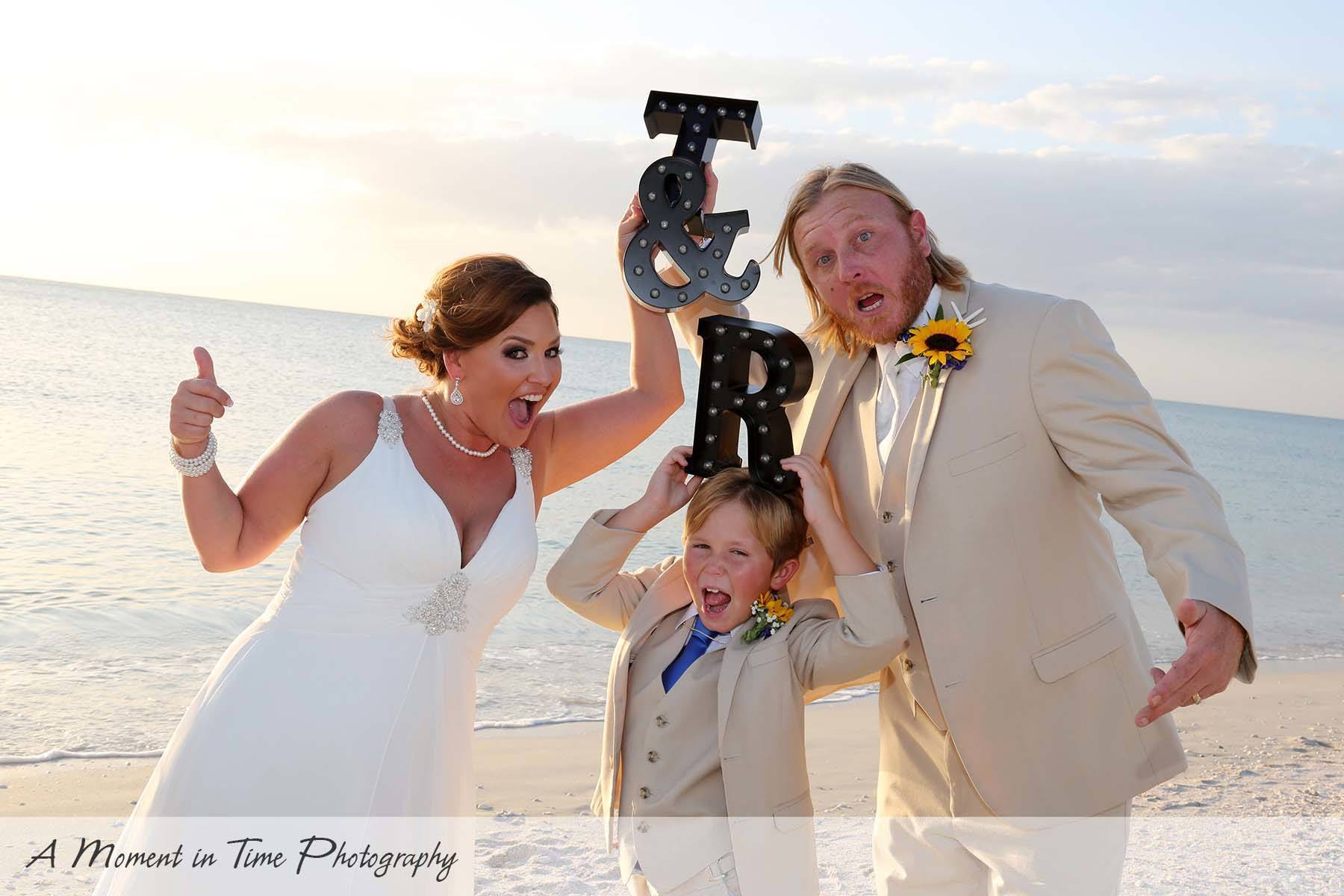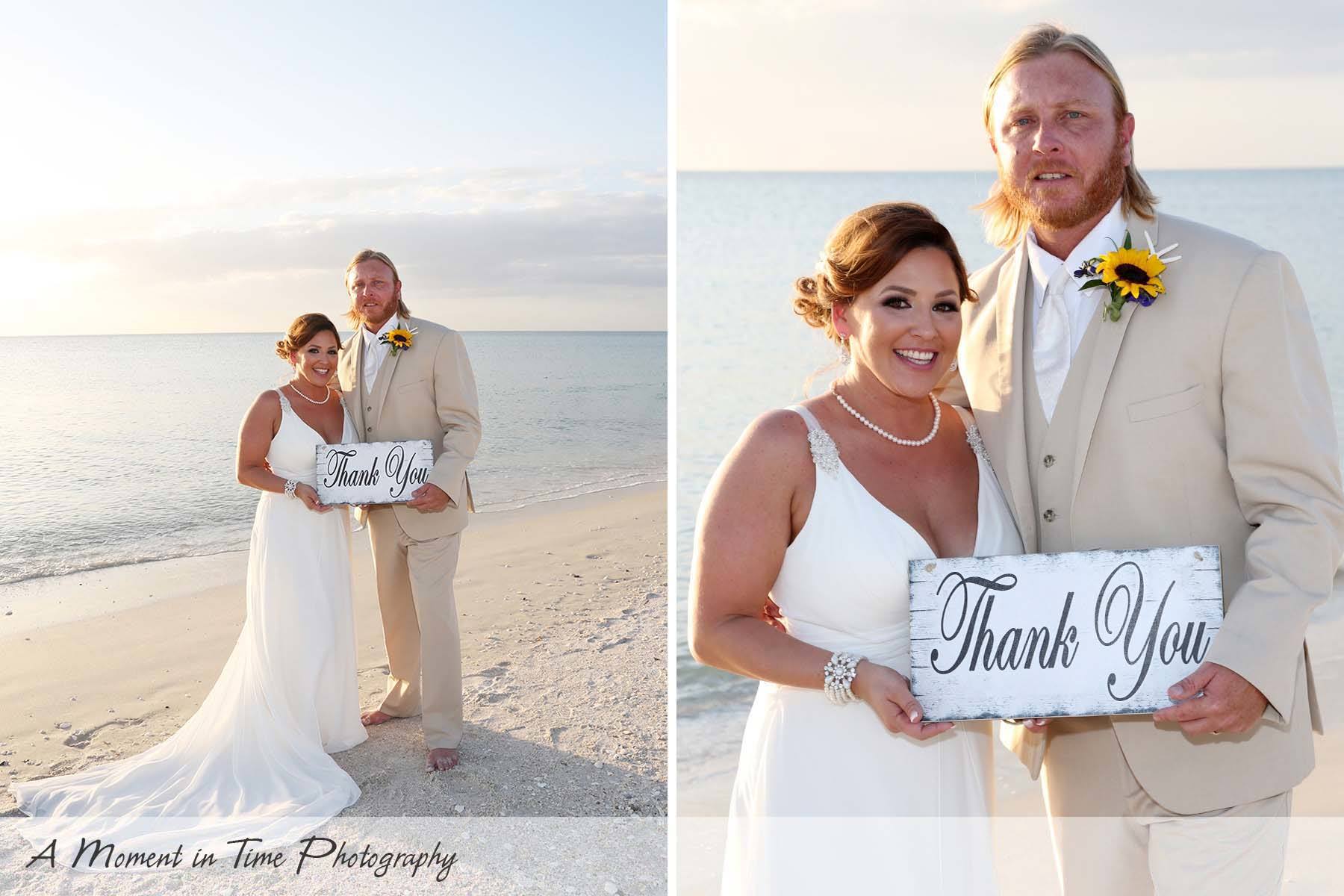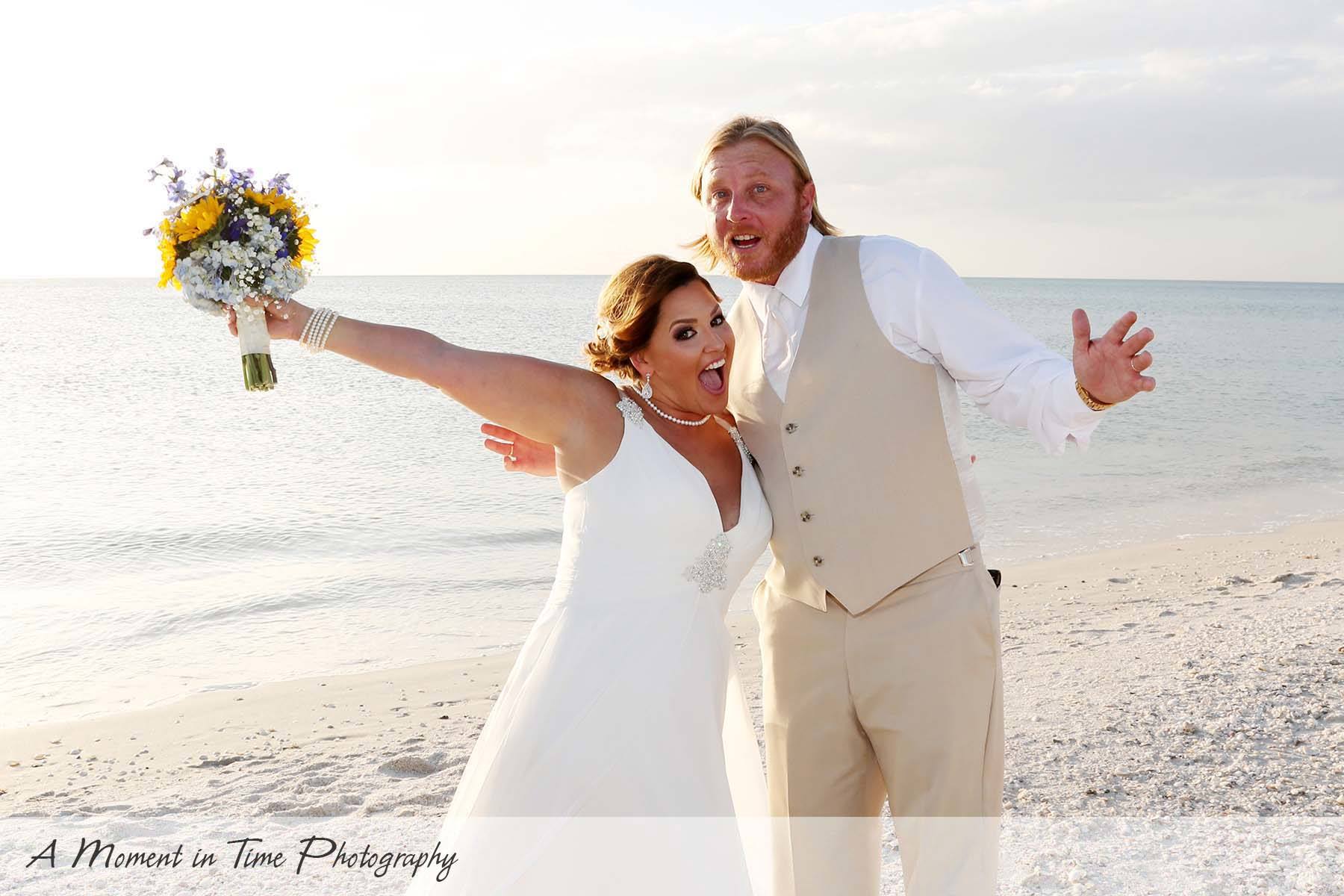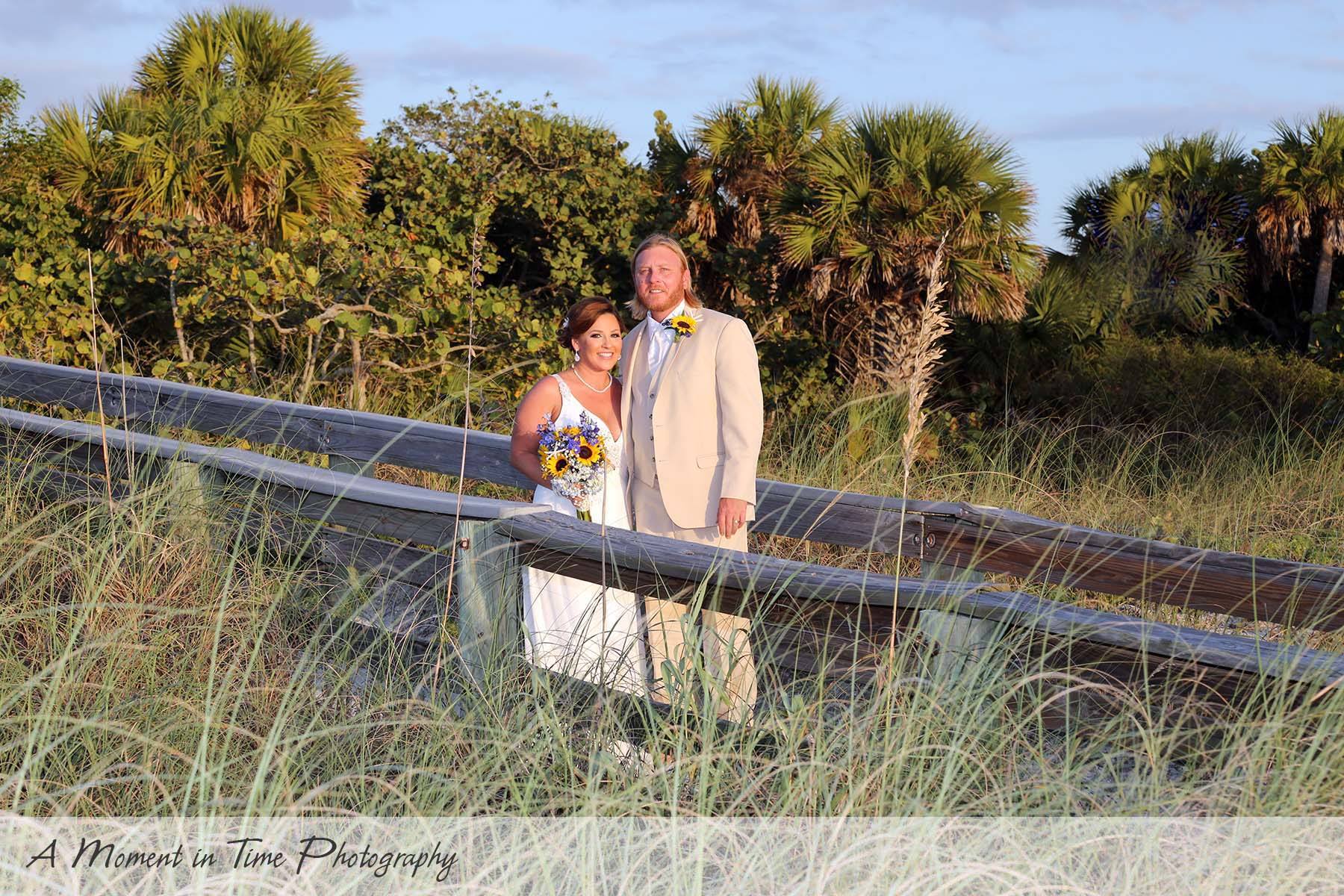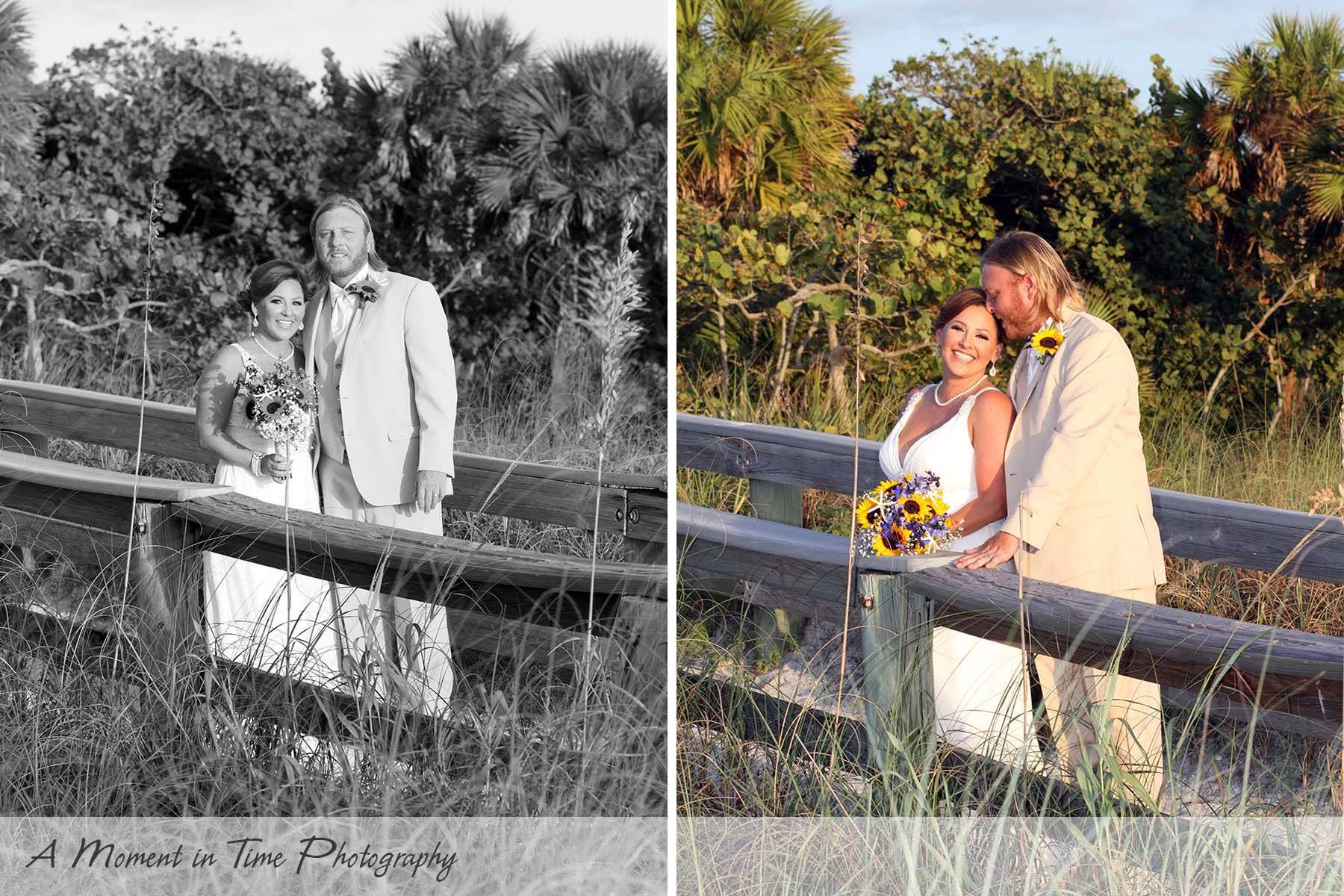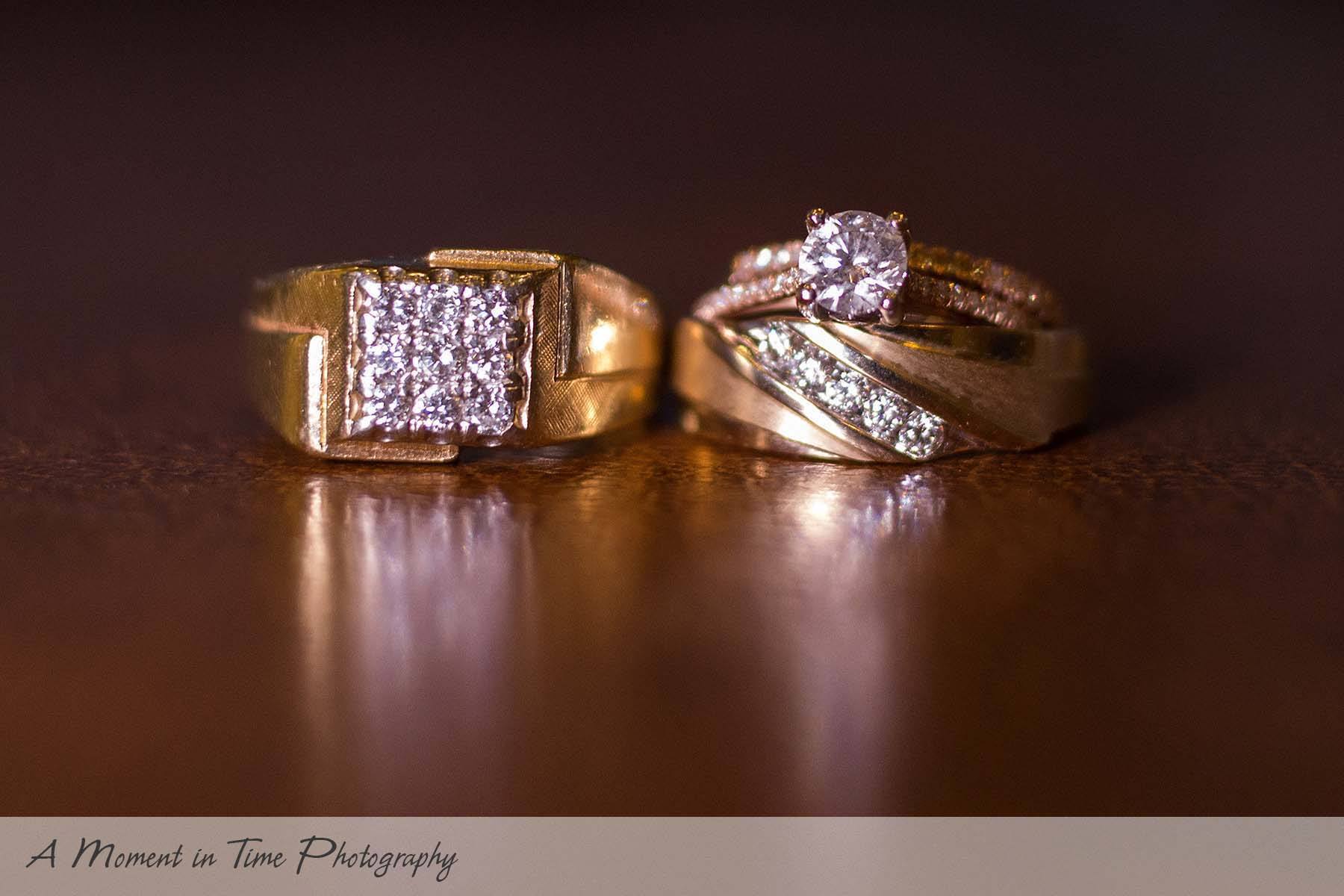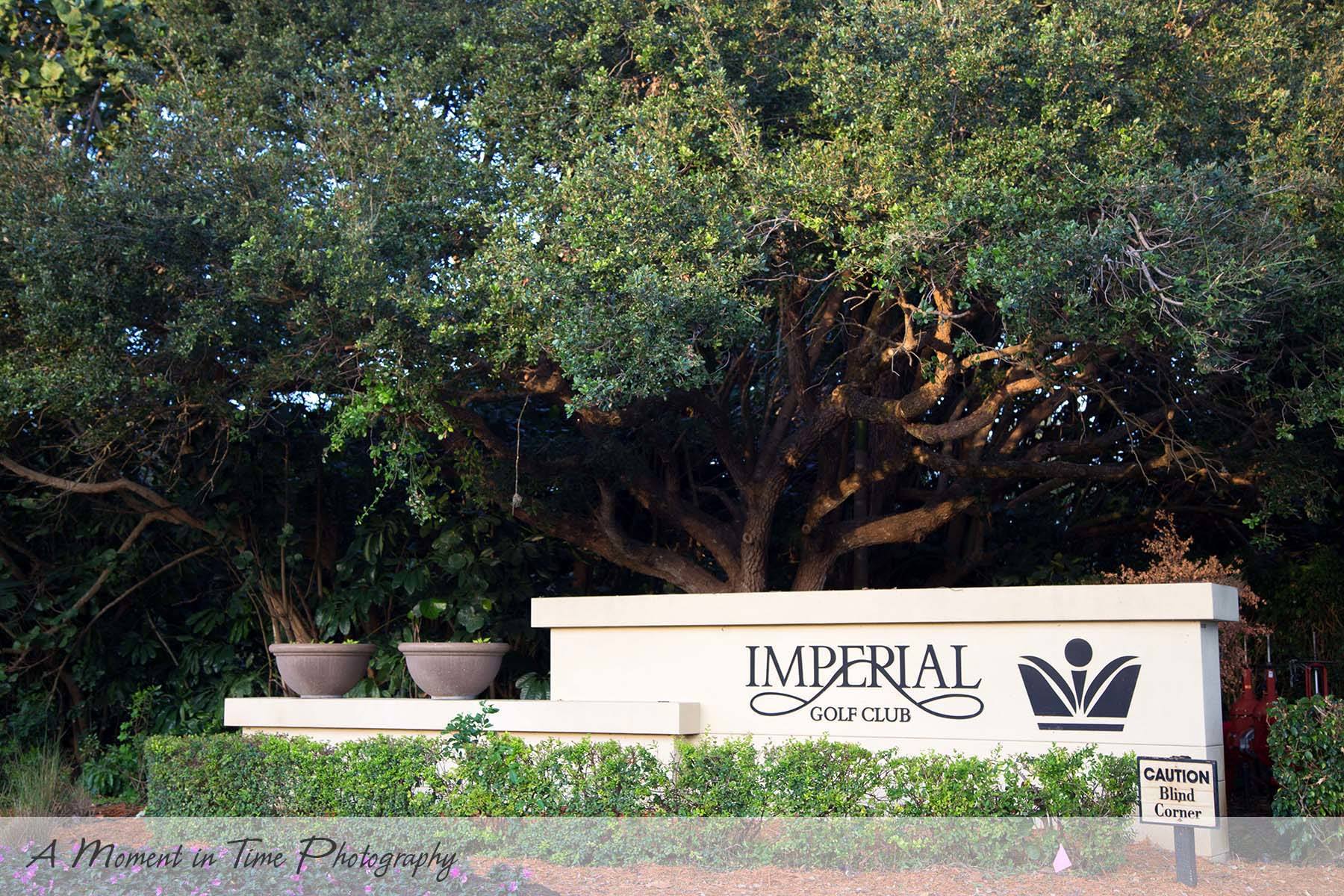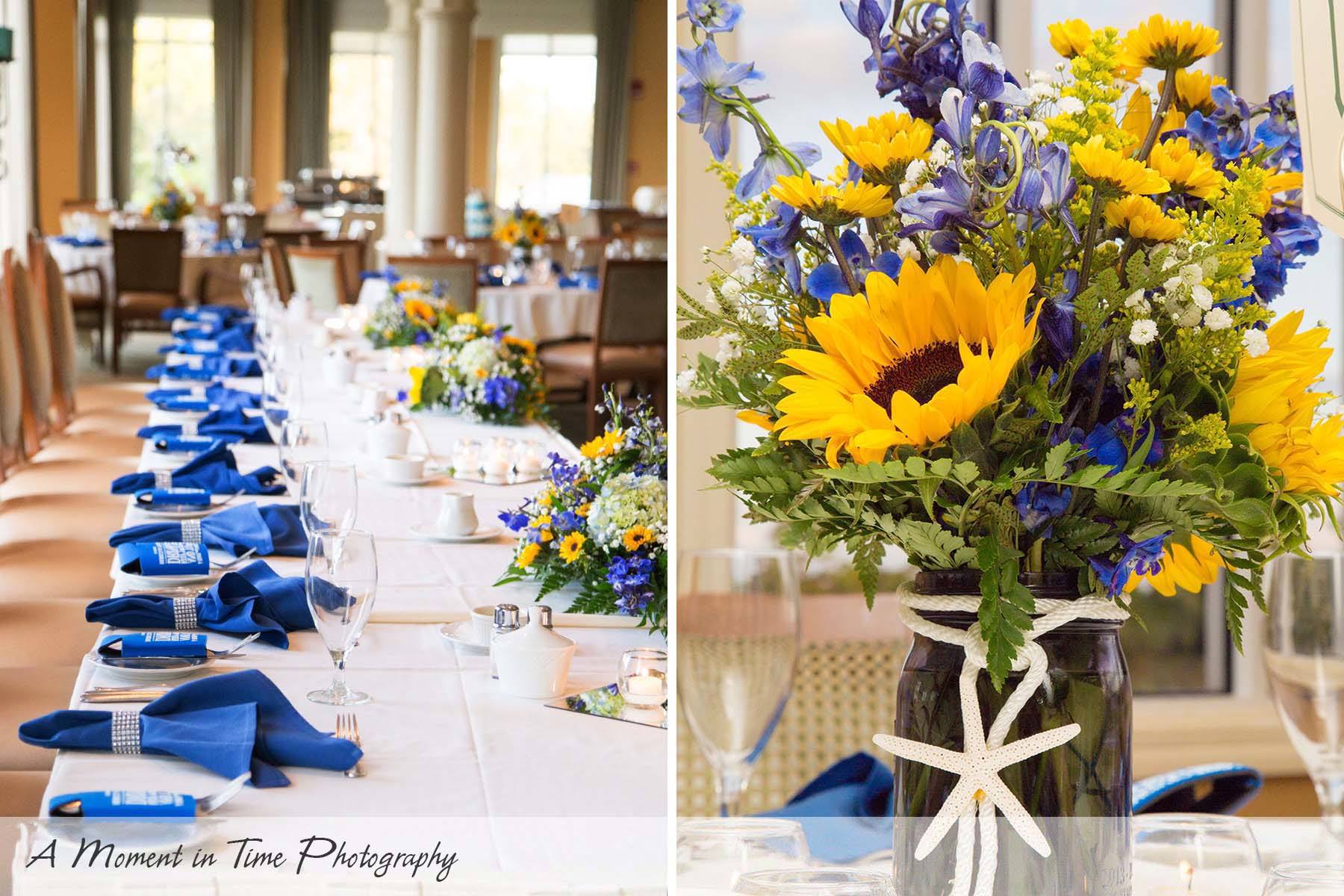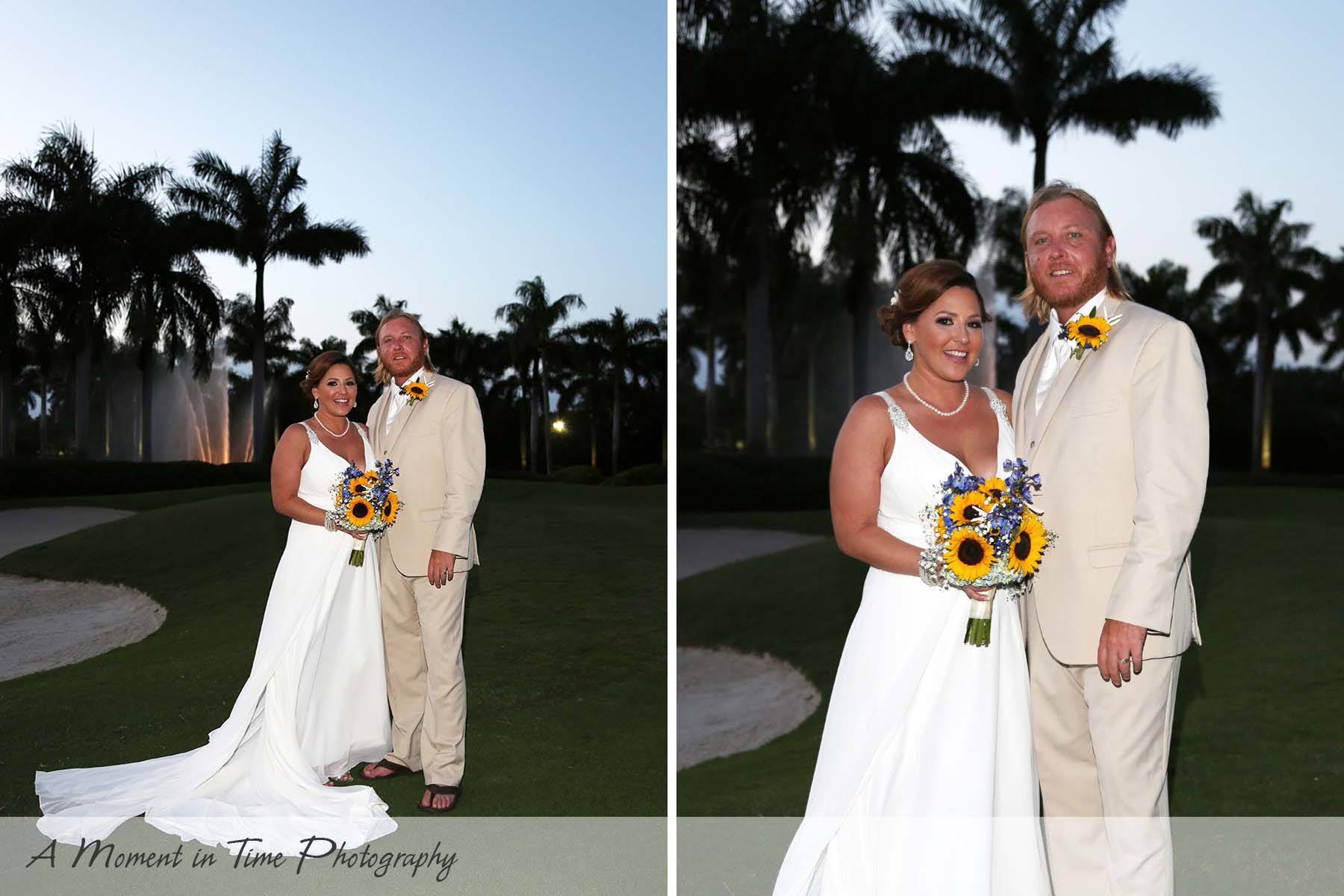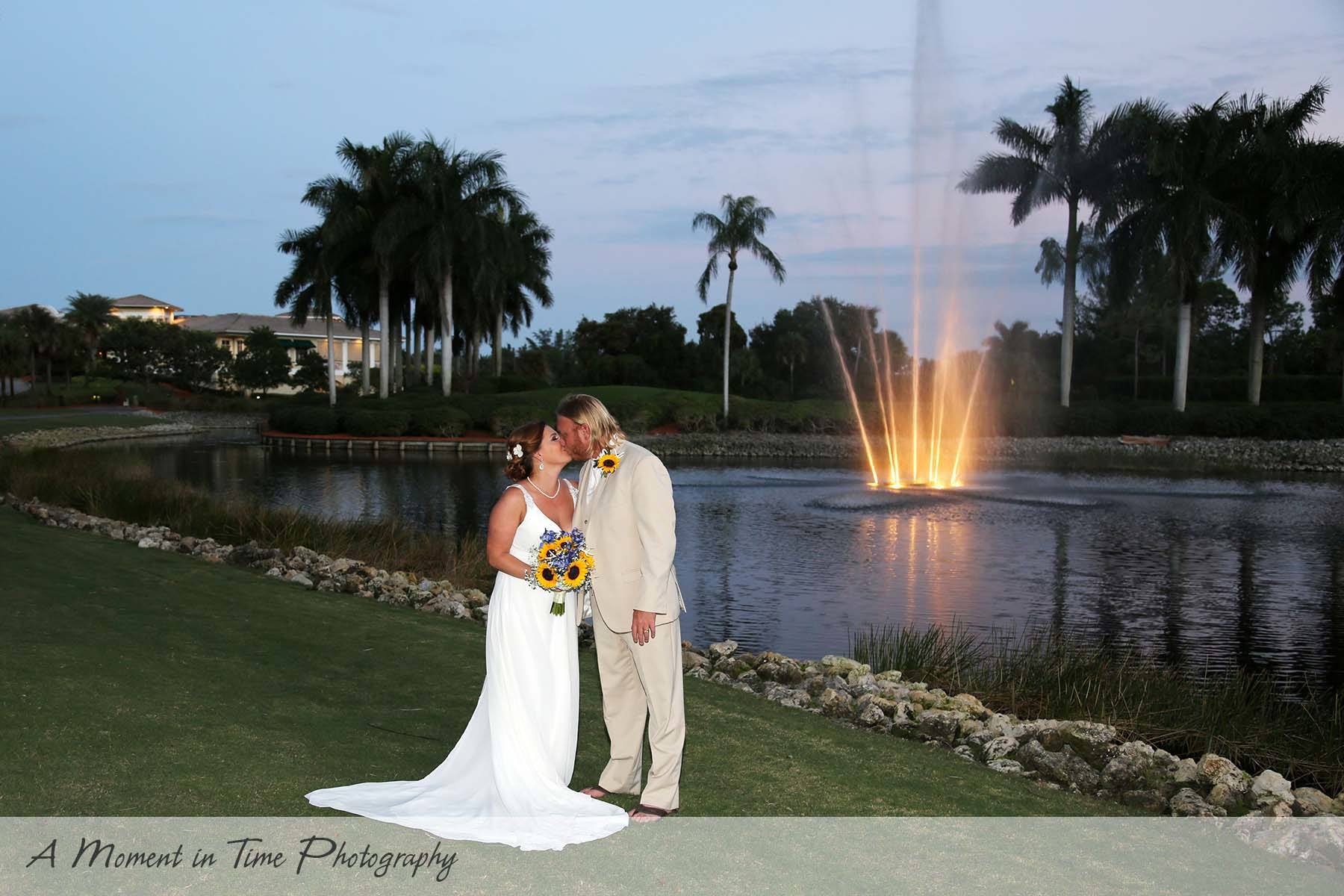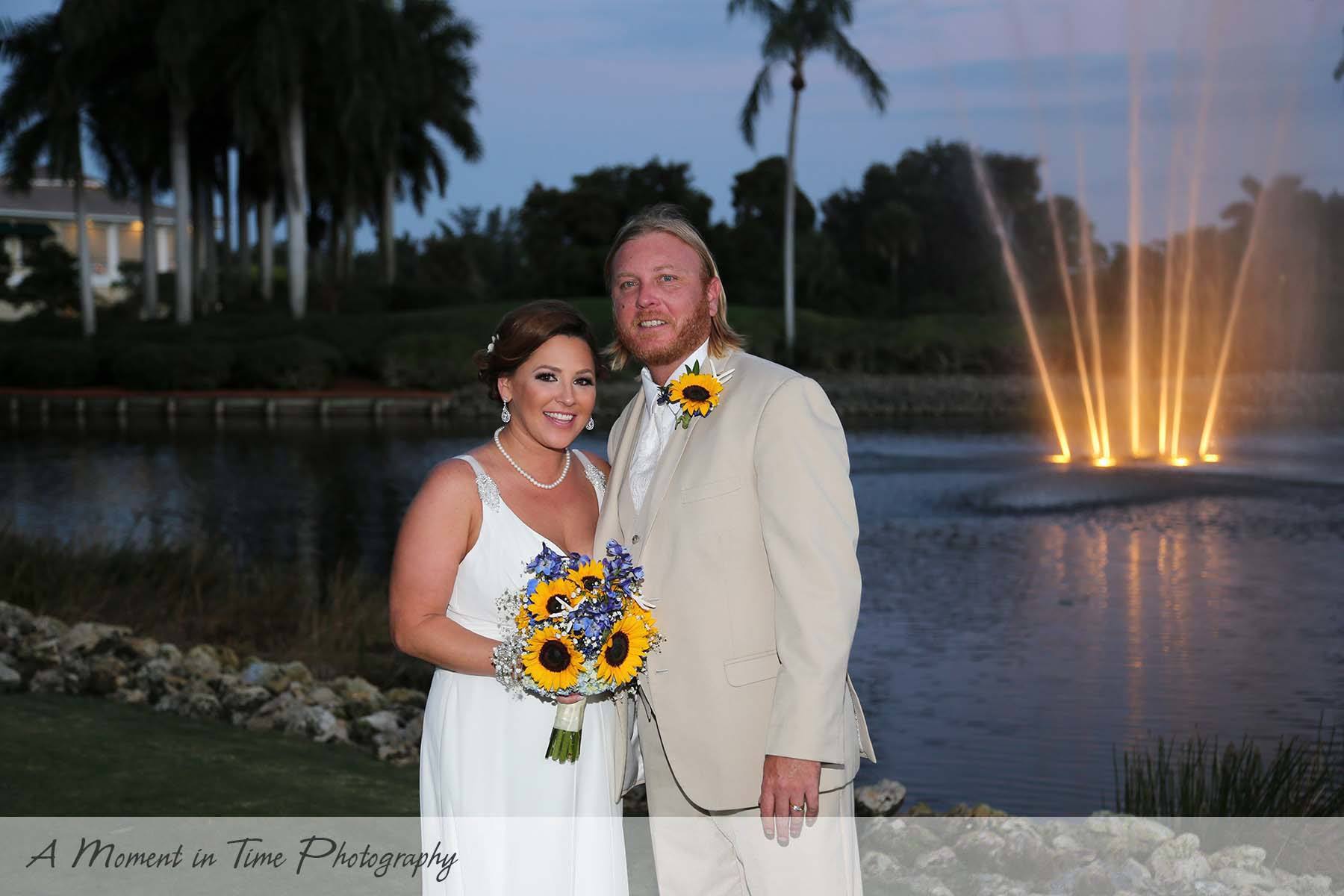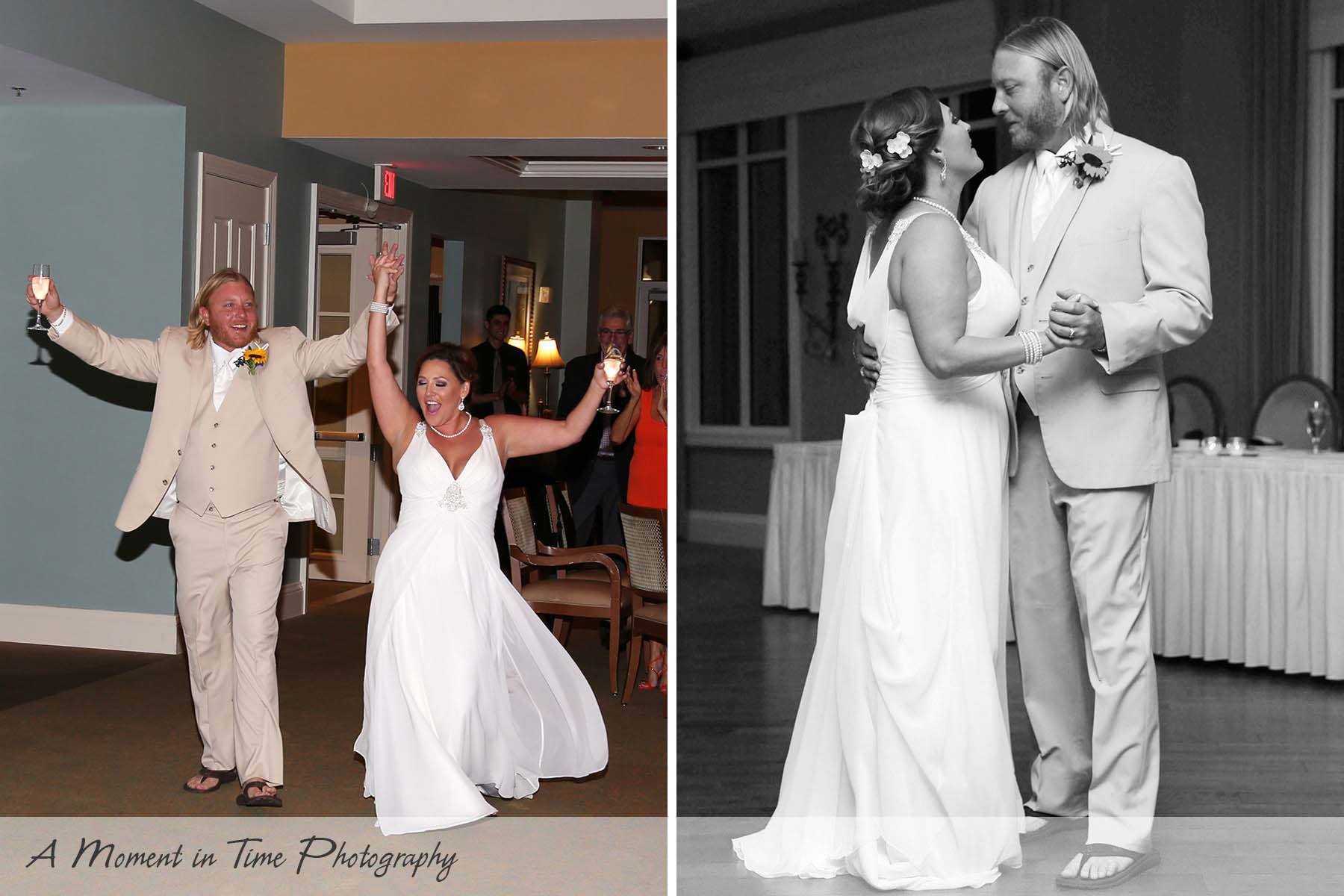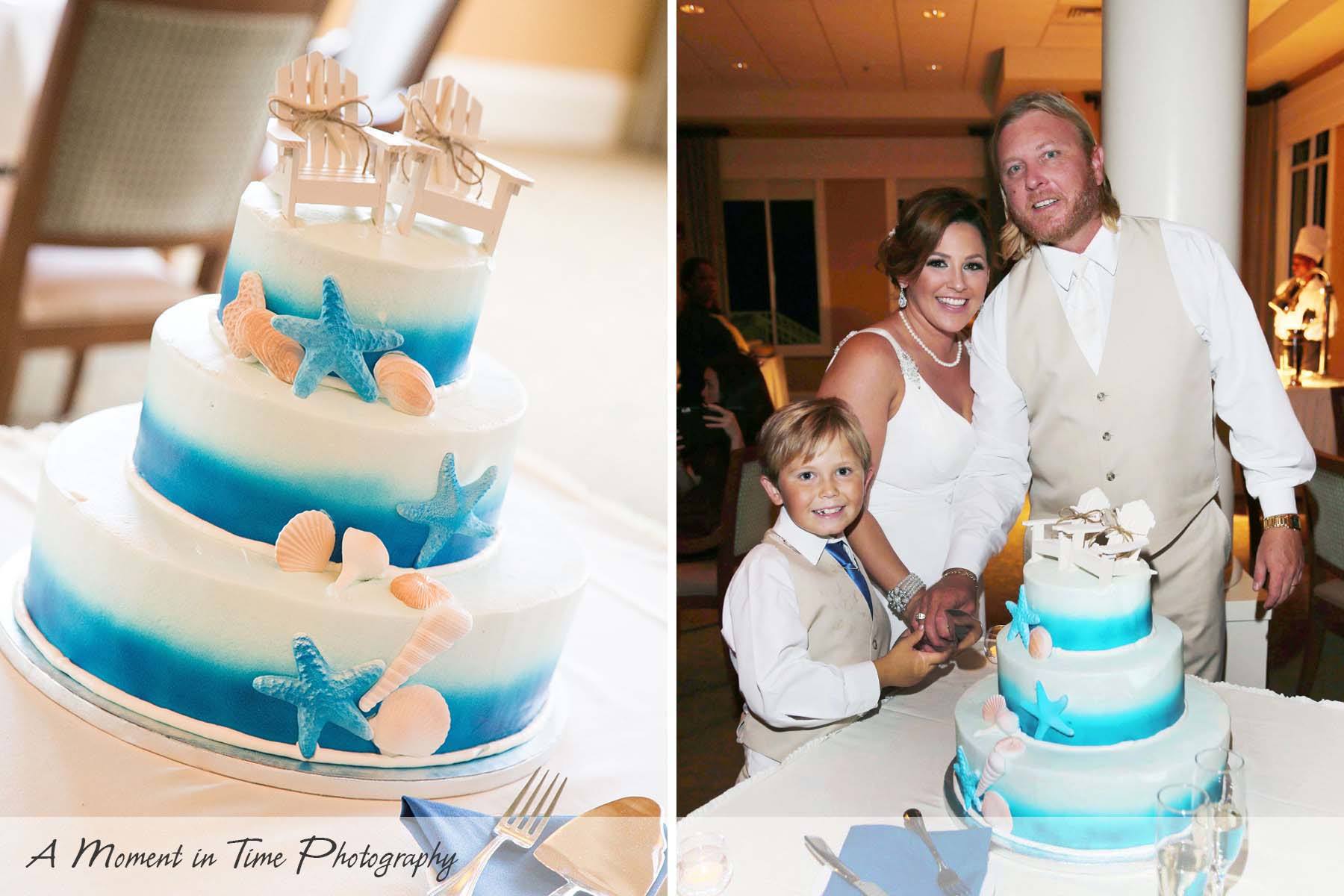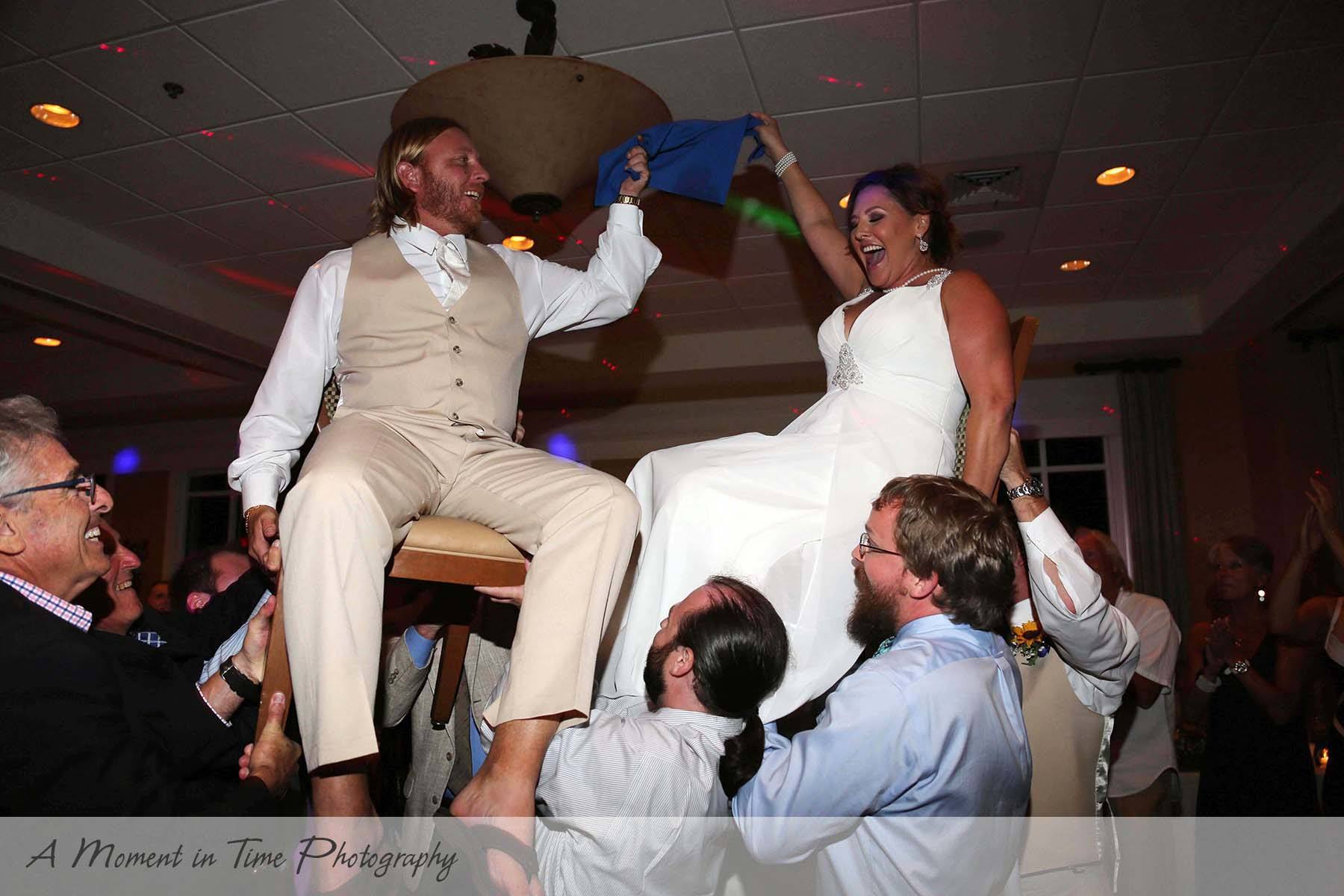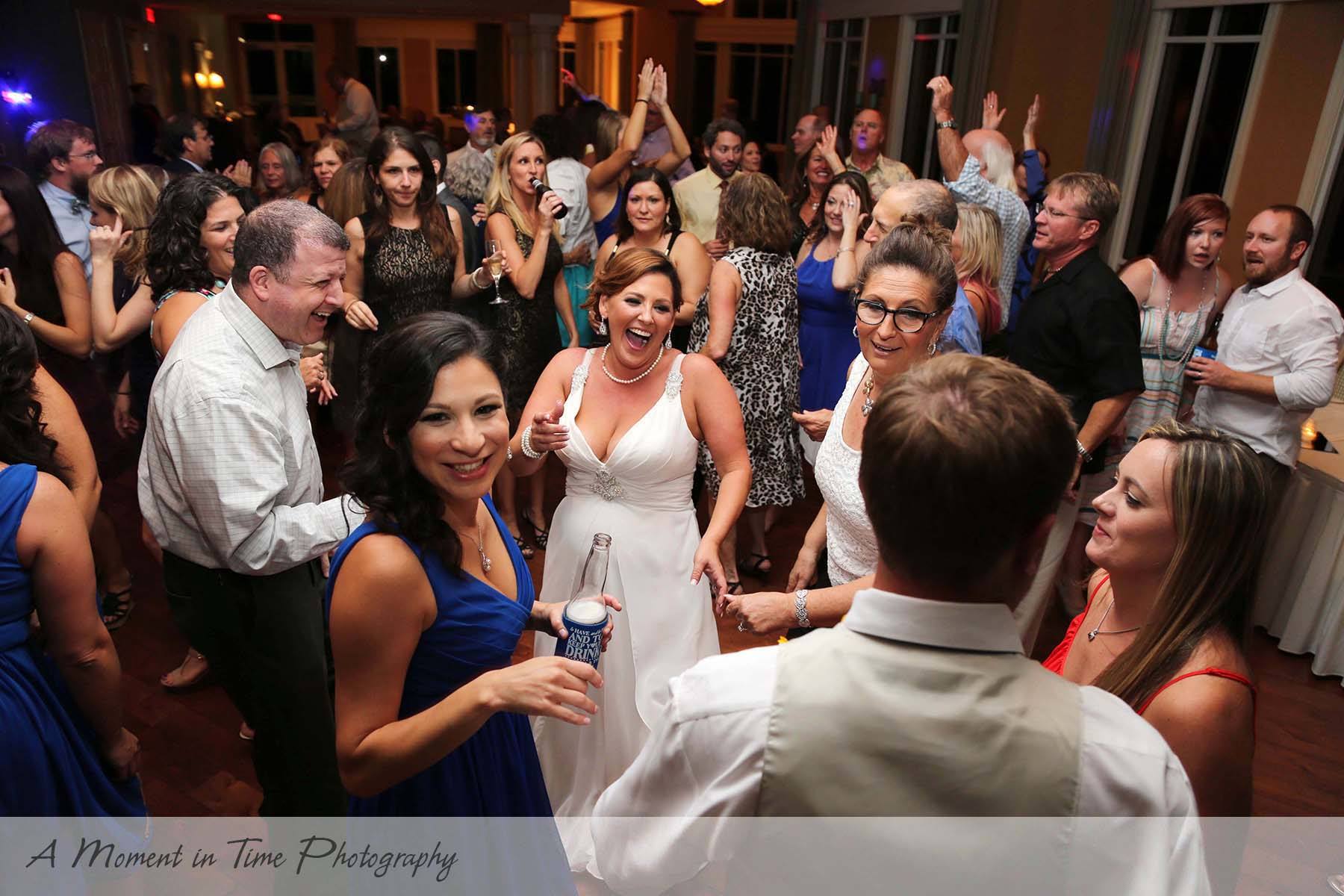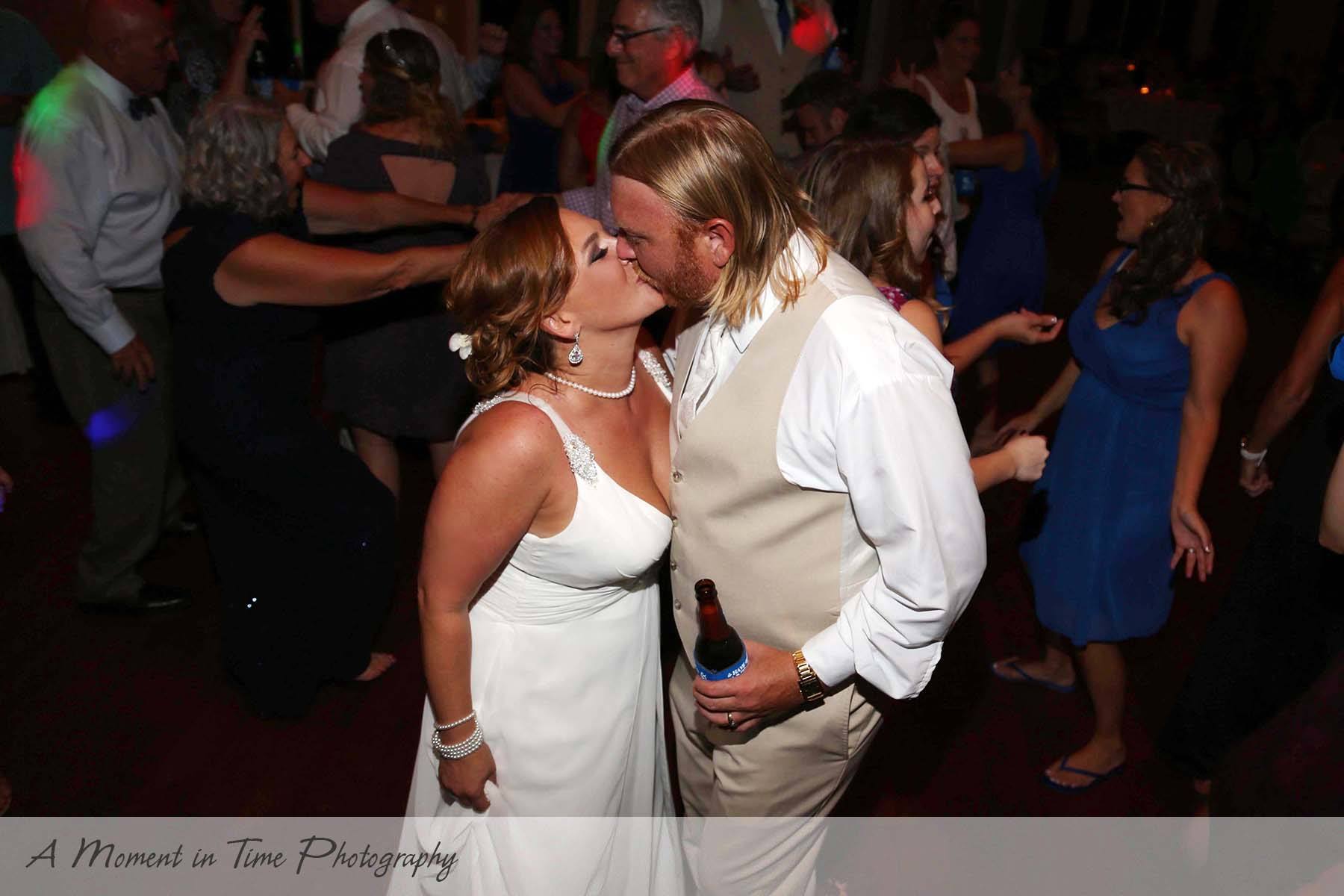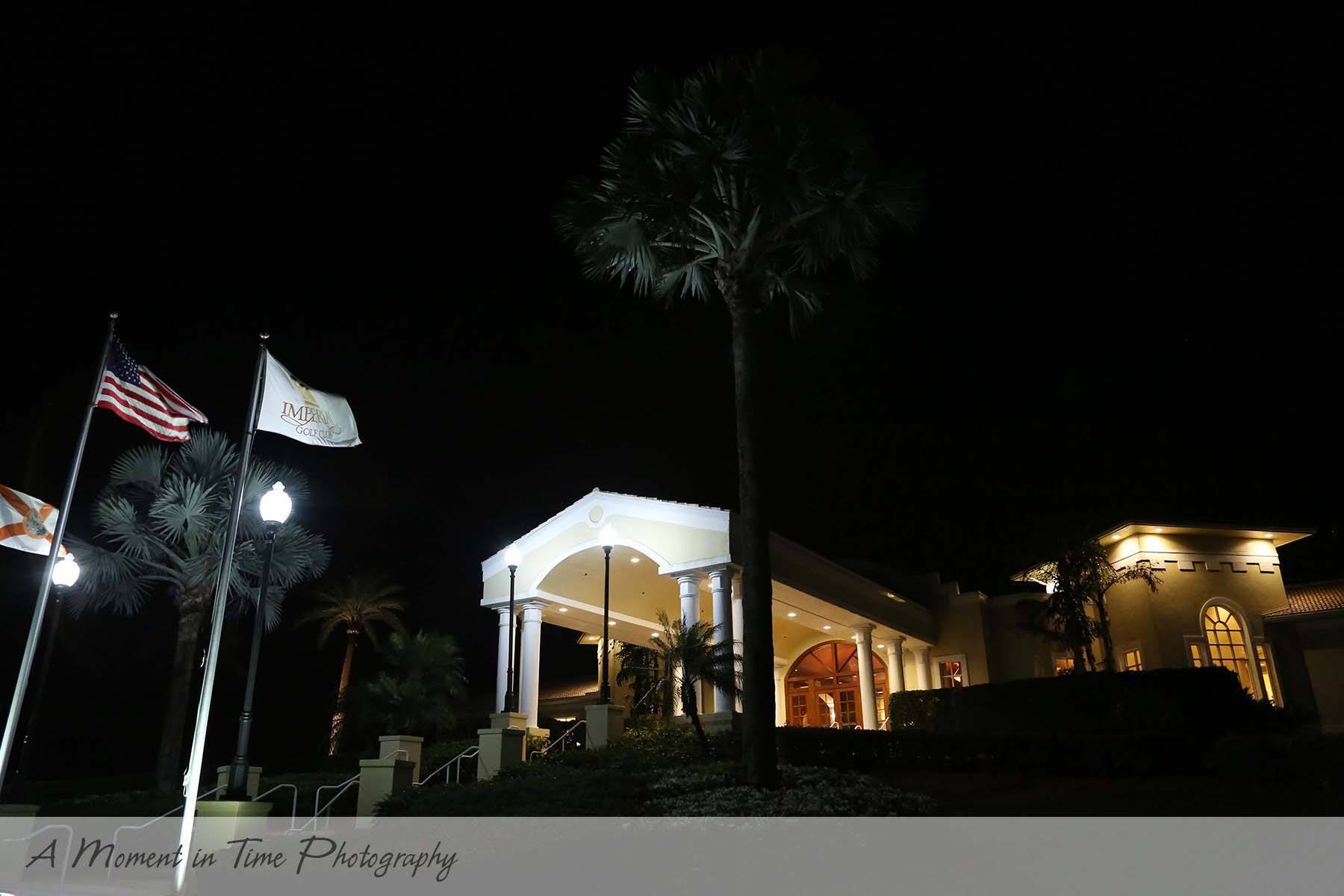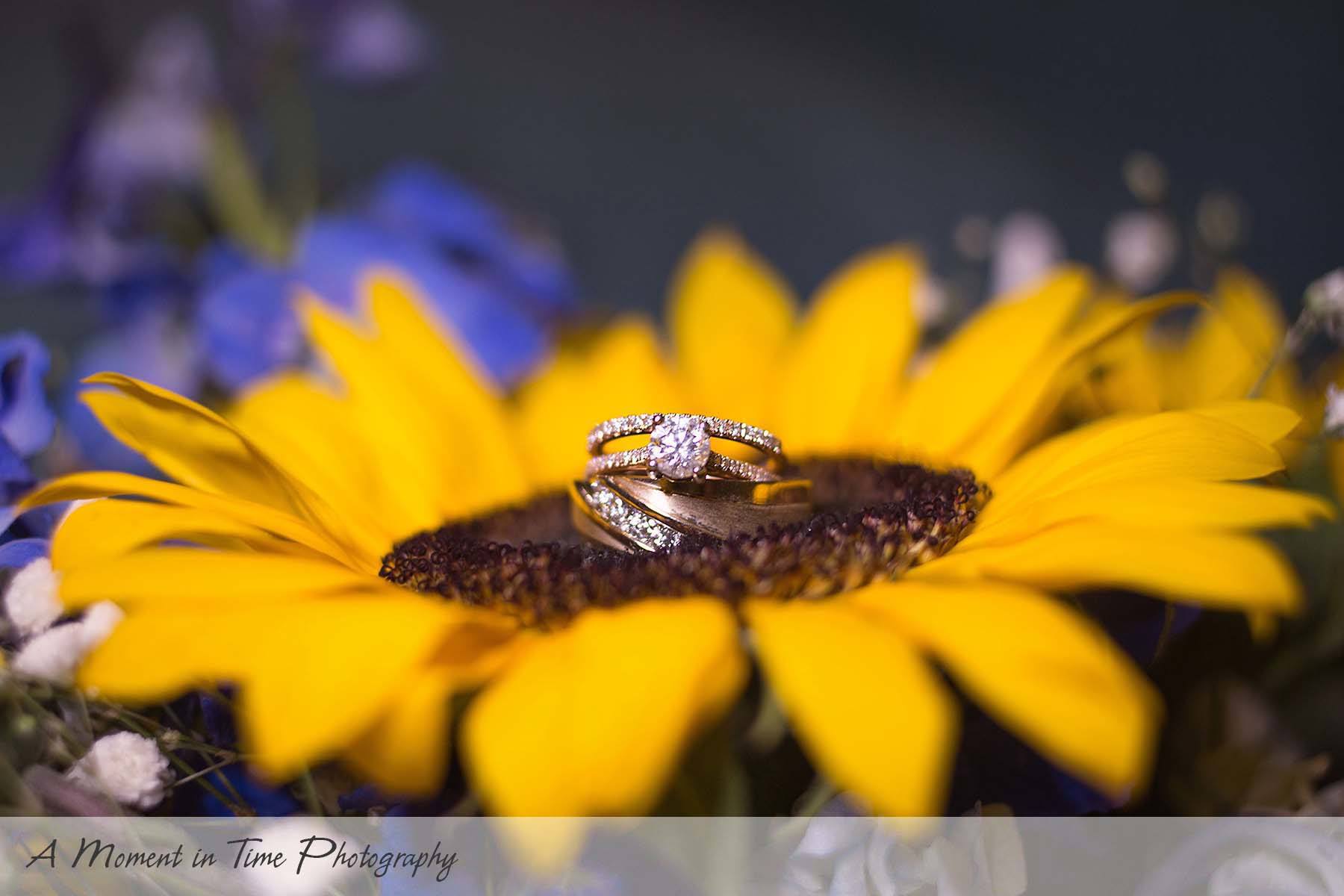 Vendors
Photographer: A Moment in Time Photography
Ceremony Venue: Barefoot Beach State Preserve
Reception Venue: Imperial Golf Club