We love photographing families, especially large families with multiple generations and big smiles. We had no idea how fun it would be to photograph a family with over 70 people!
It was a beautiful July morning and everyone gathered on the sprawling Watkins Lawn at The Naples Beach Hotel & Golf Club. The backdrop was the tranquil Gulf of Mexico and the breeze was fantastic. Each of the individual families decided to choose their own shirt colors and it really made for some interesting large group photos. They had a remarkable family reunion!
Call us today if you are interested in capturing your family…large or small, we guarantee to get special moments that will last a lifetime. Contact Donna at 239-860-5354 for more information.
"The blessings of a large family are so numerous. It's hard to even start to number or to name them, but they all hold a special place in the heart."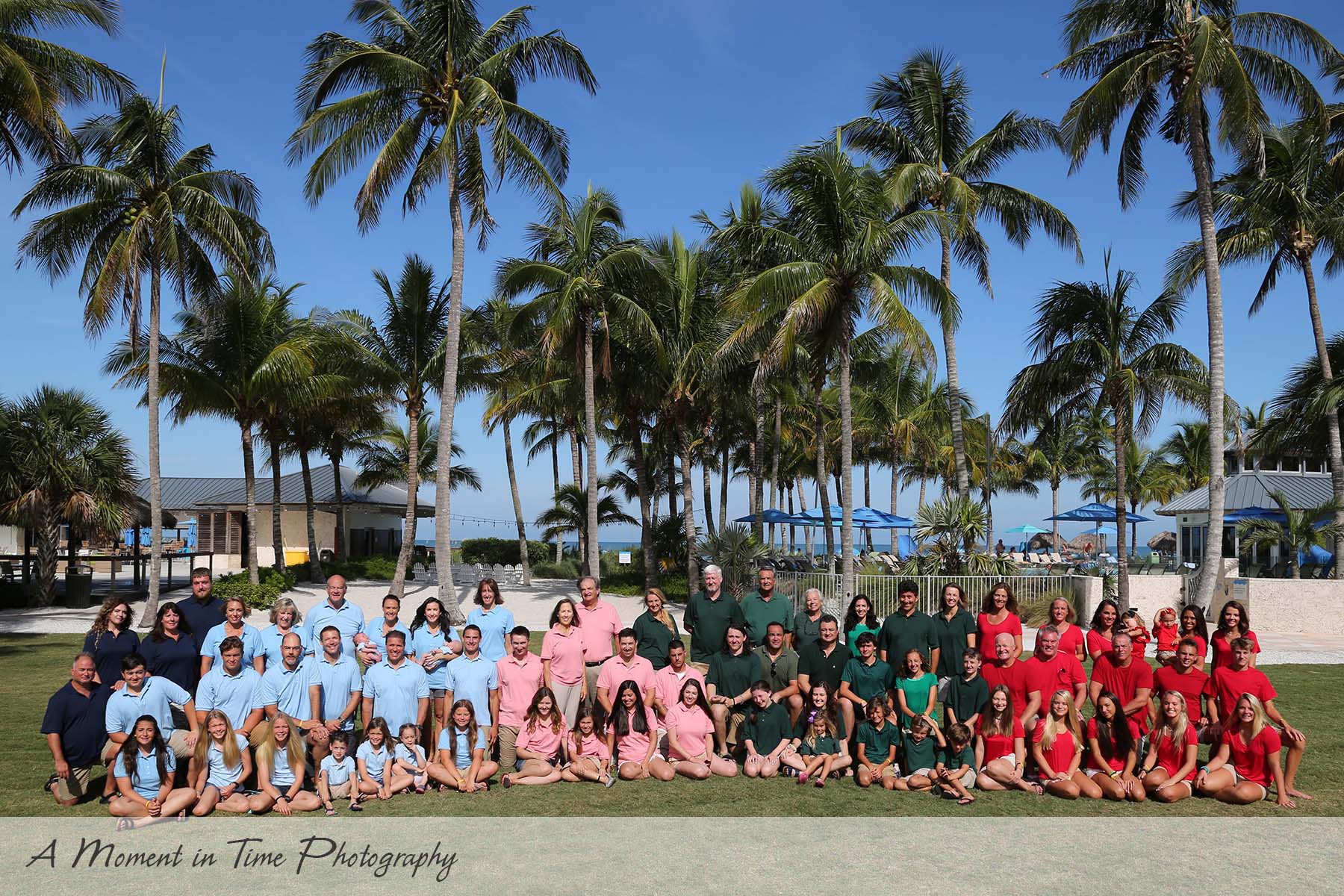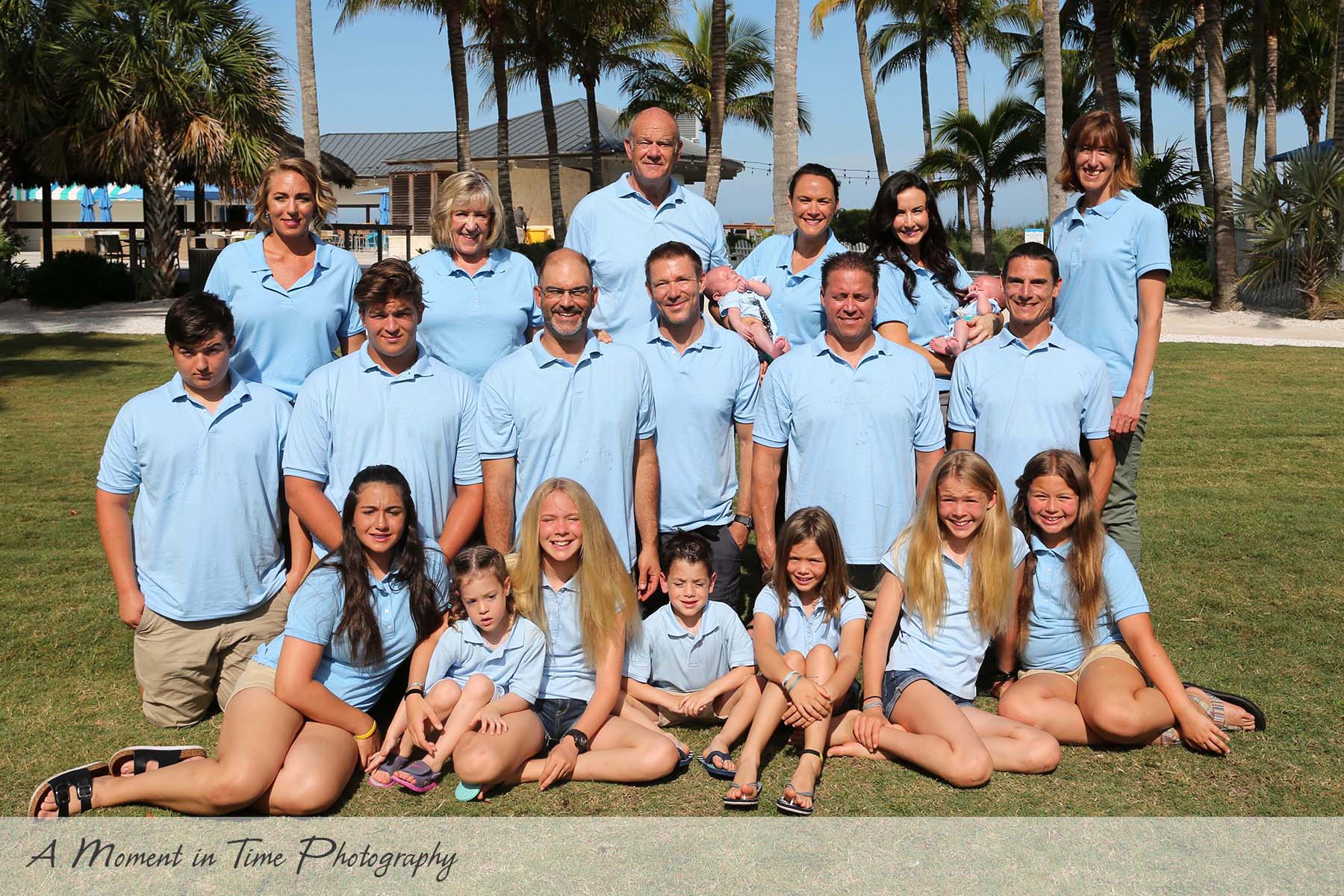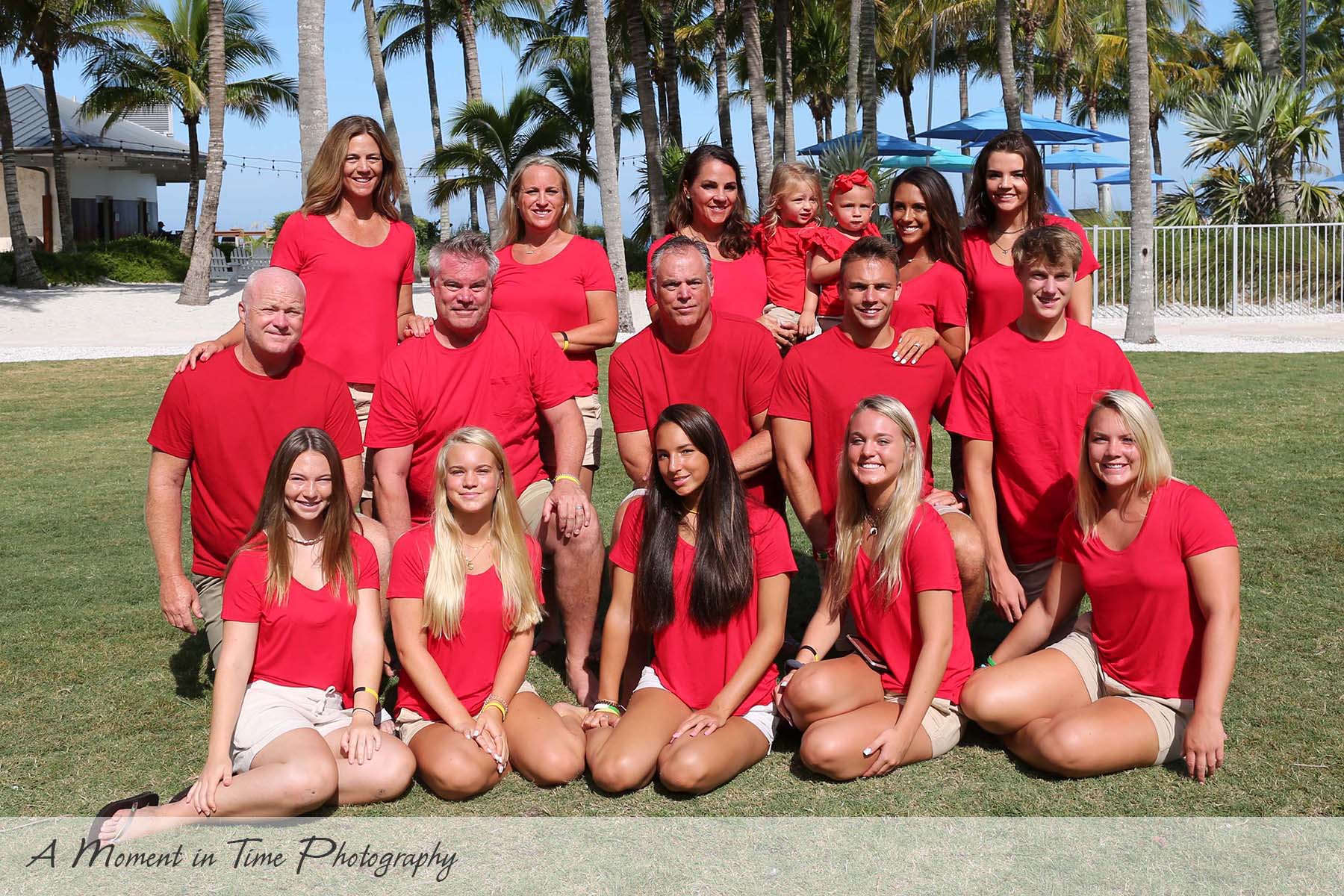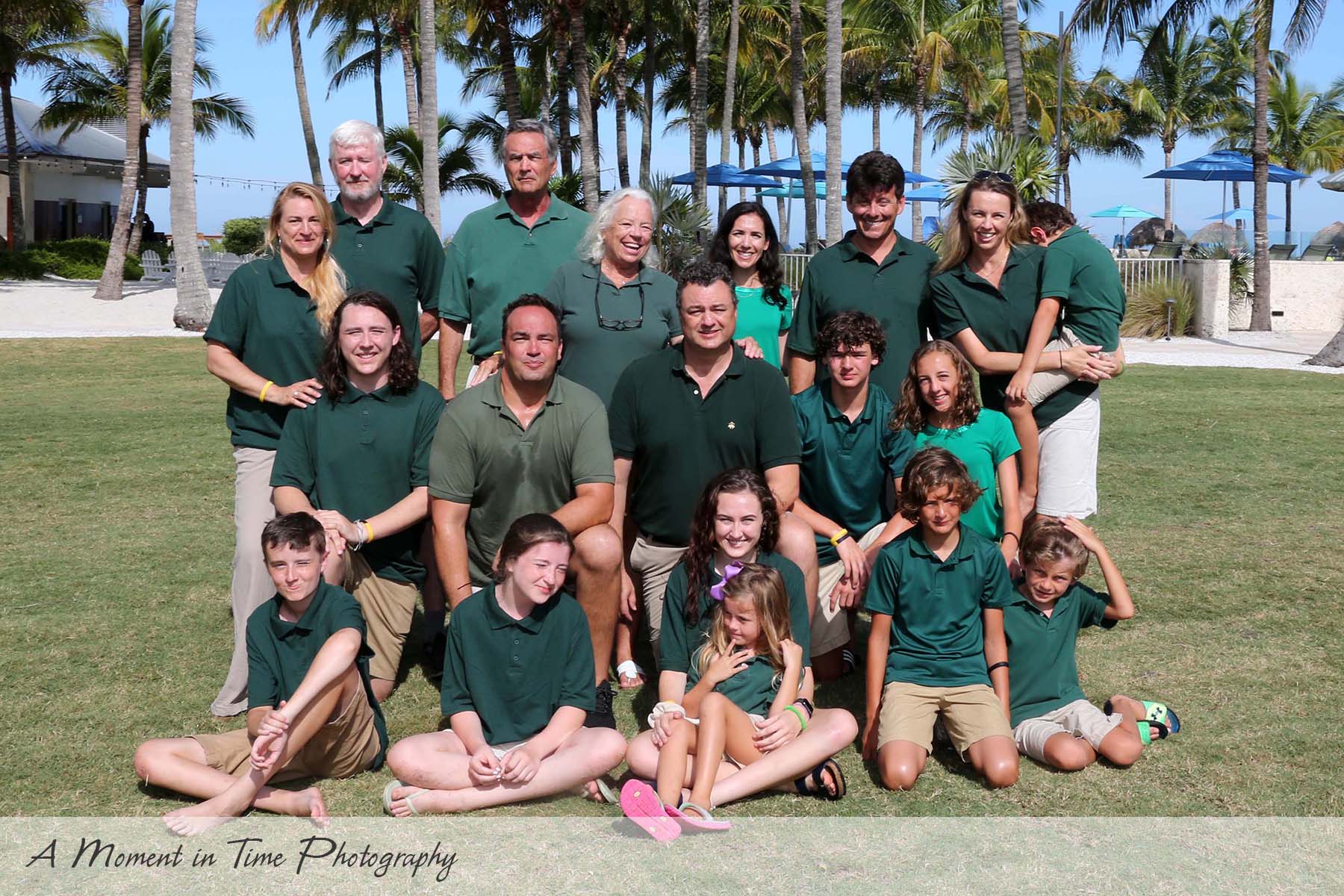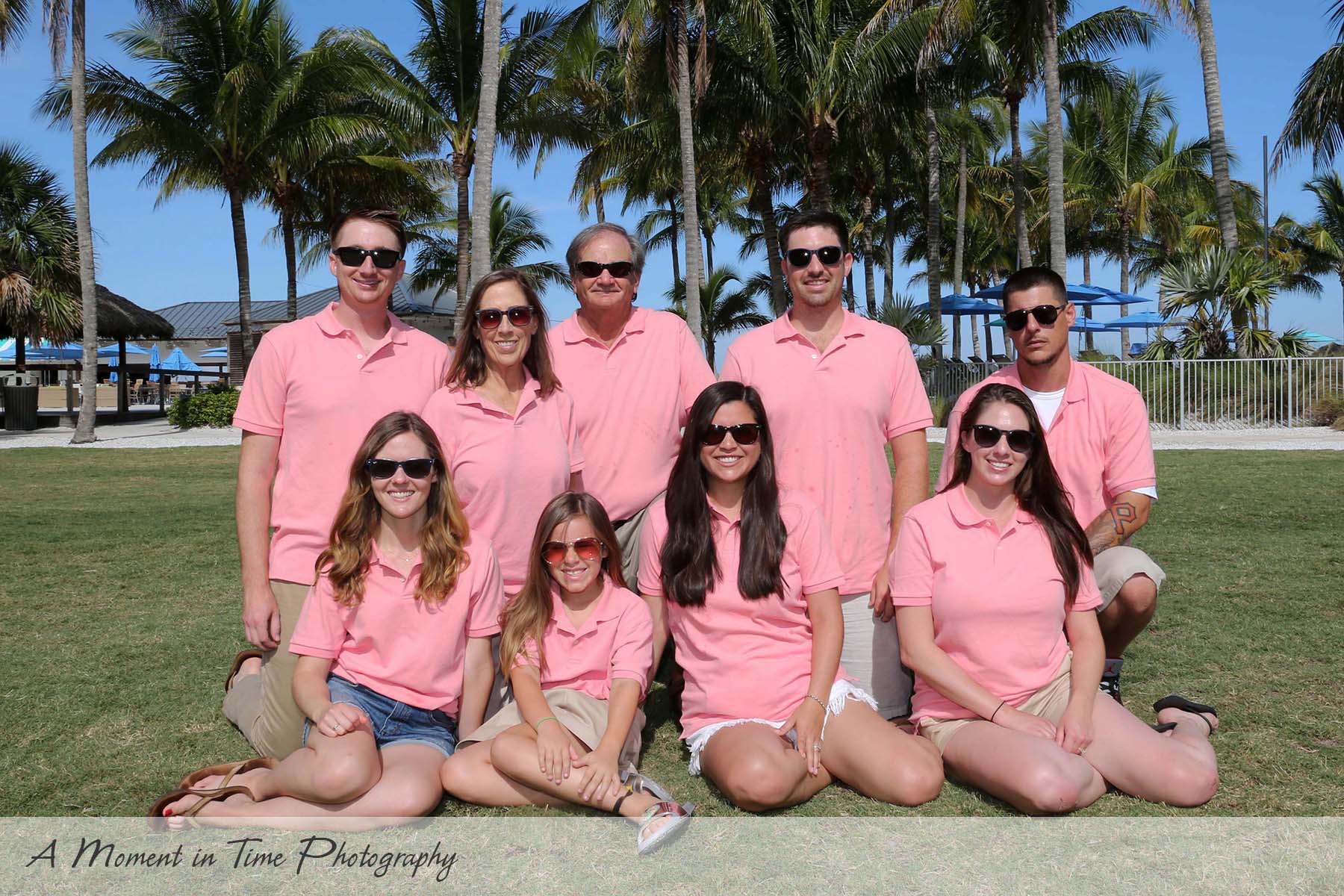 Vendors
Photographer: A Moment In Time Photography
Location: The Naples Beach Hotel & Golf Club