"I have found the one whom my soul loves." – Song of Solomon 3:4. We had the absolute honor of photographing the wedding of Ian and Lenisha at the beautiful Naples Bay Resort. On this lovely Saturday in June, Ian and Lenisha were filled with so much love. It poured out. The Bible passage above, "I have found the one whom my soul loves," was a theme in this gorgeous celebration and it really did encapsulate their emotion. They certainly found their soul mate.
The ceremony was full of tender moments between this bride and groom. I loved the way he looked at her. I loved the way she looked at him. In the beginning of the ceremony, Lenisha took Ian by the hand and sang him a song. Her voice was humble and angelic. It was one of the most romantic moments I've ever seen. He cried. I cried. I think everyone's heart swelled. Keisha then read a meaningful passage. They spoke their own vows of devotion. Ian stated seven promises because in biblical numerology, the number seven signifies unity and completion. They exchanged rings and participated in a sand ceremony. All were extremely touching.
After the groom passionately kissed his bride, just before they walked down the aisle as man and wife, Lenisha took a brief moment and gently wiped lipstick from Ian's mouth. I found it so simple, so tender, yet so powerful.
Their extraordinary love was accompanied by the classically stunning details. Lenisha wore a sweetheart neckline, mermaid gown accessorized by cascaded diamond earrings and beaded veil. She changed into a striking white gown for the reception. Ian wore a tailored powder blue suit with a navy polka dotted bowtie. Both bride and groom were elegant and stylish. The bridesmaids wore flowy pale pink gowns and the groomsmen wore dark, cobalt blue suits with blush ties. The two flower girls, Maliyah and Ja'Niyah looked like princesses in their white princess dresses. Elijah, the ring bearer, looked handsome in his blue suit and bowtie.
The Naples Bay Resort was lavishly decorated for this magical day. All of details were perfectly put together. They tables were decked with flower arrangements matching Lenisha's bouquet, party favors in sweet burlap gift bags, and a creative card stating eight things about Ian and Lenisha. Their cake was a classic, three-tiered buttercream, topped with an ornate "R" for their new, shared last name.
As I sat and edited their photos, I found myself tearing up, admiring their deep, soulful love. Thank you, Mr. and Mrs. Roberts, for allowing us to capture your exquisite day.
Love bears all things,
Believes all things,
Hopes all things,
Endures all things.
1 Corinthians 13:7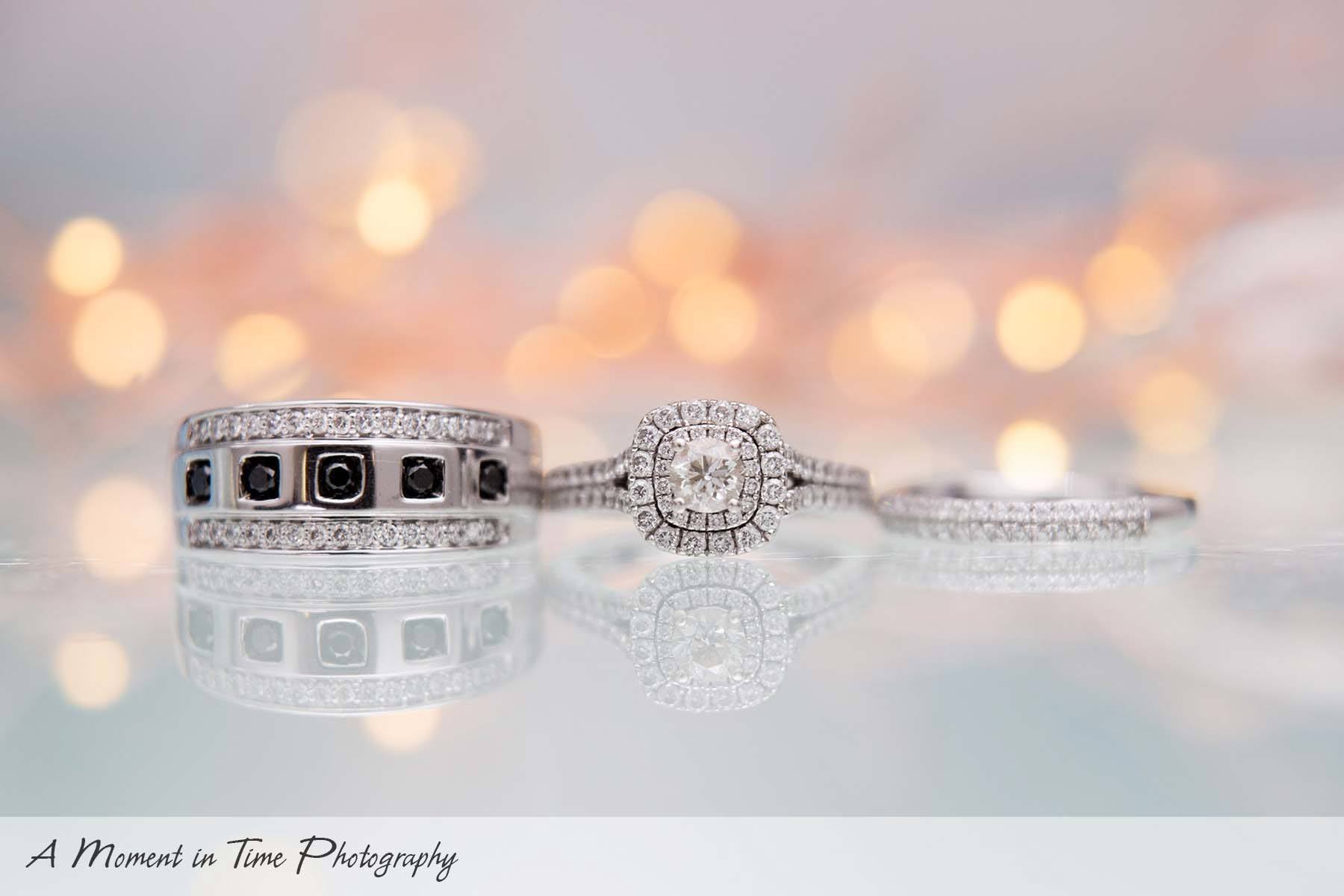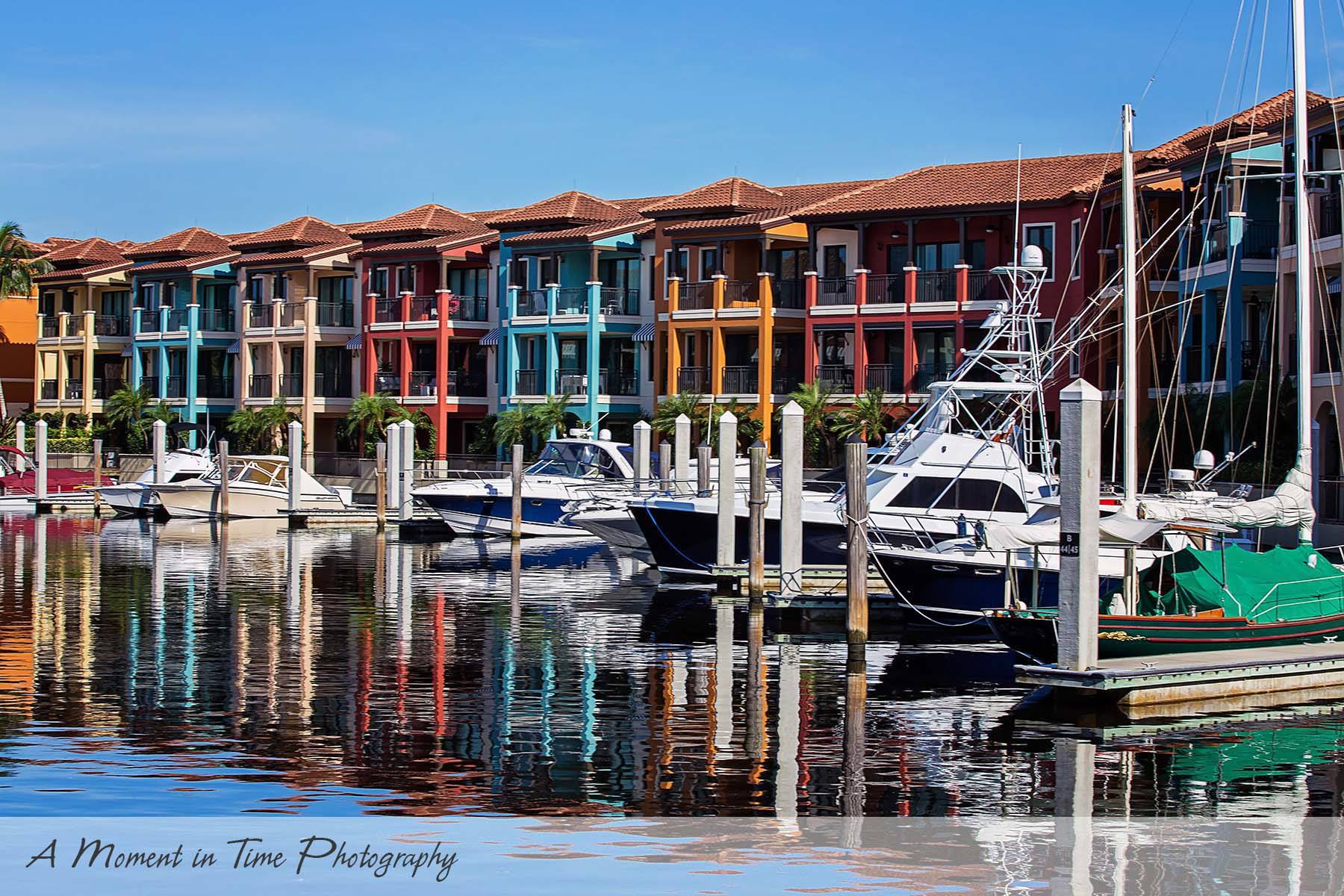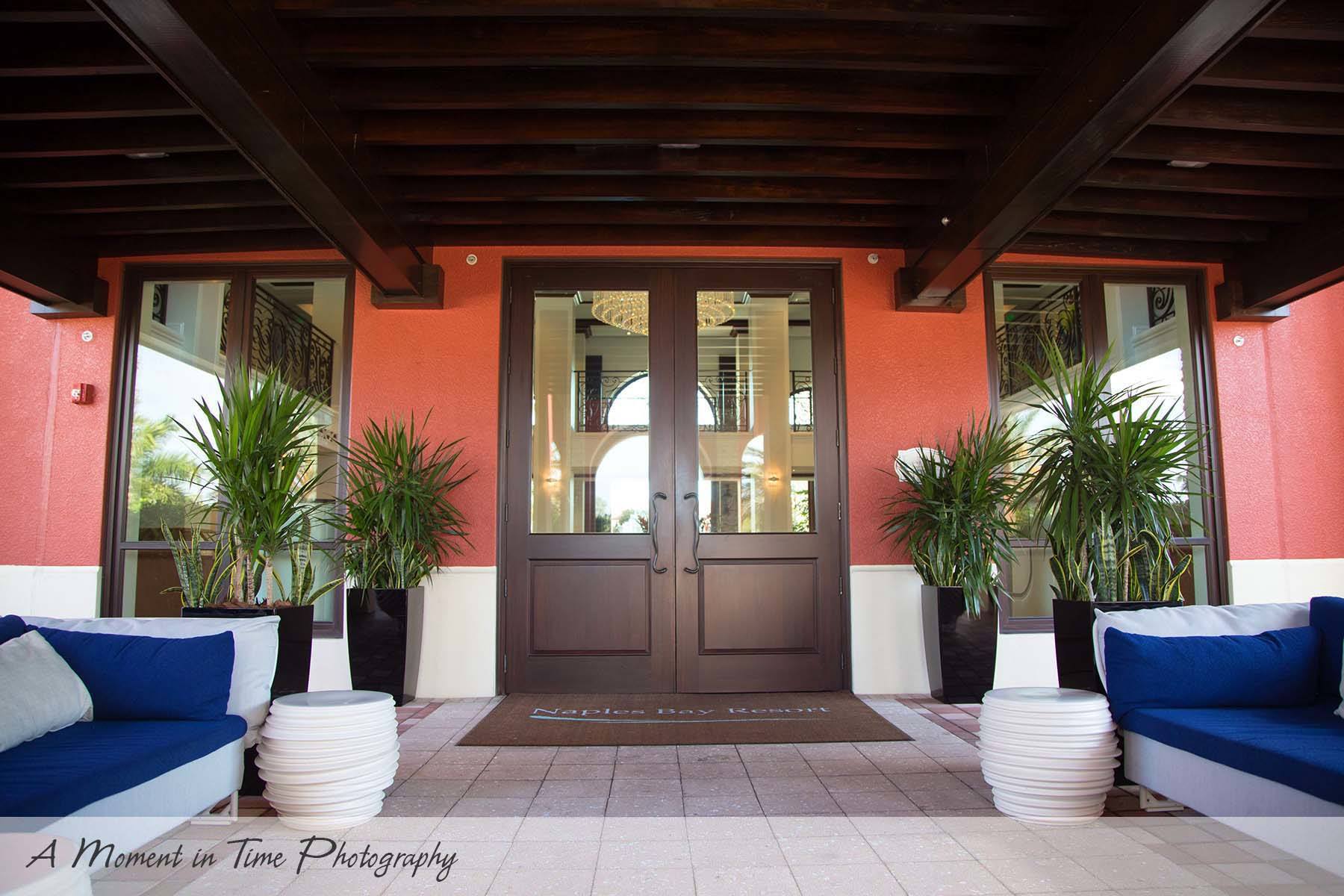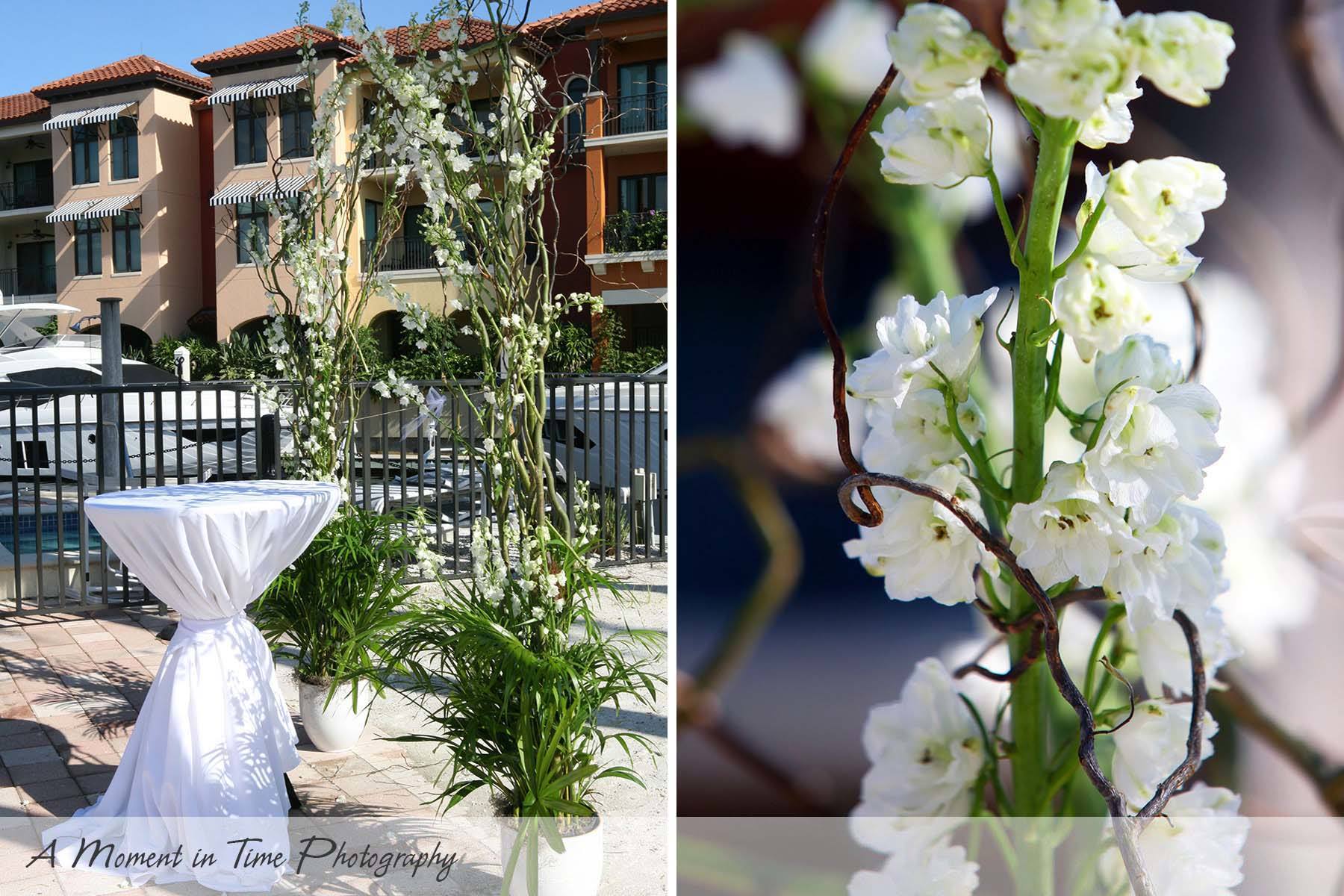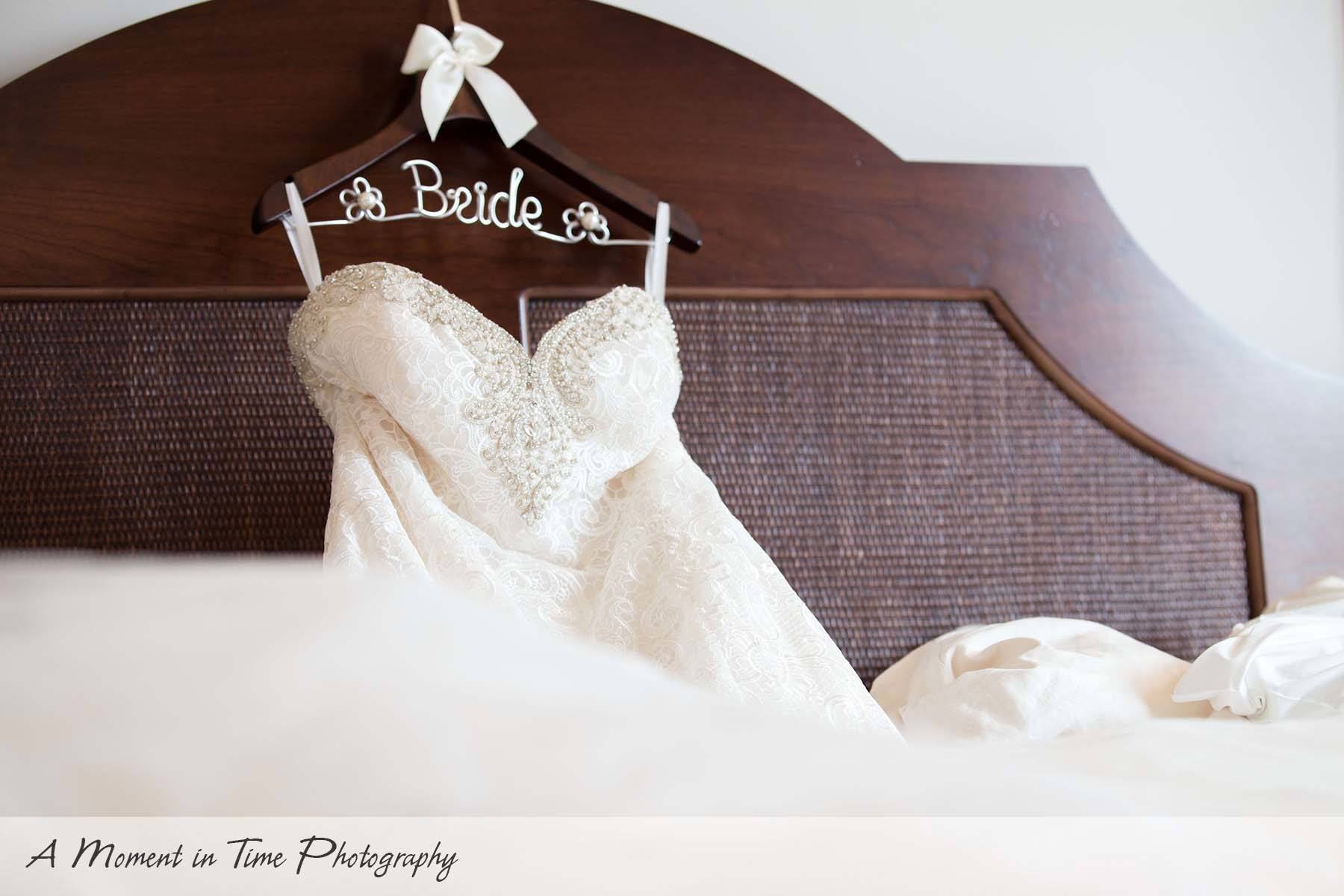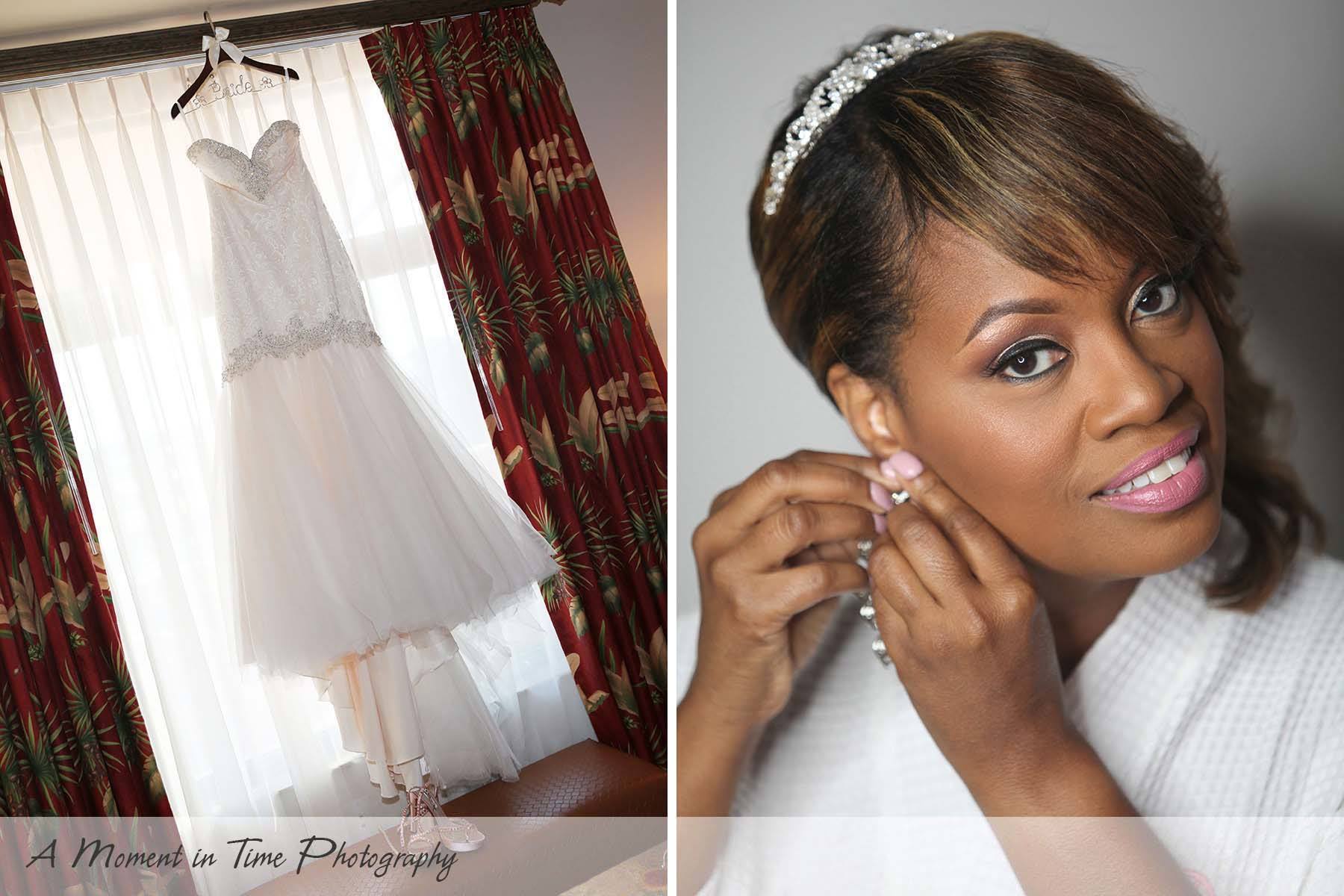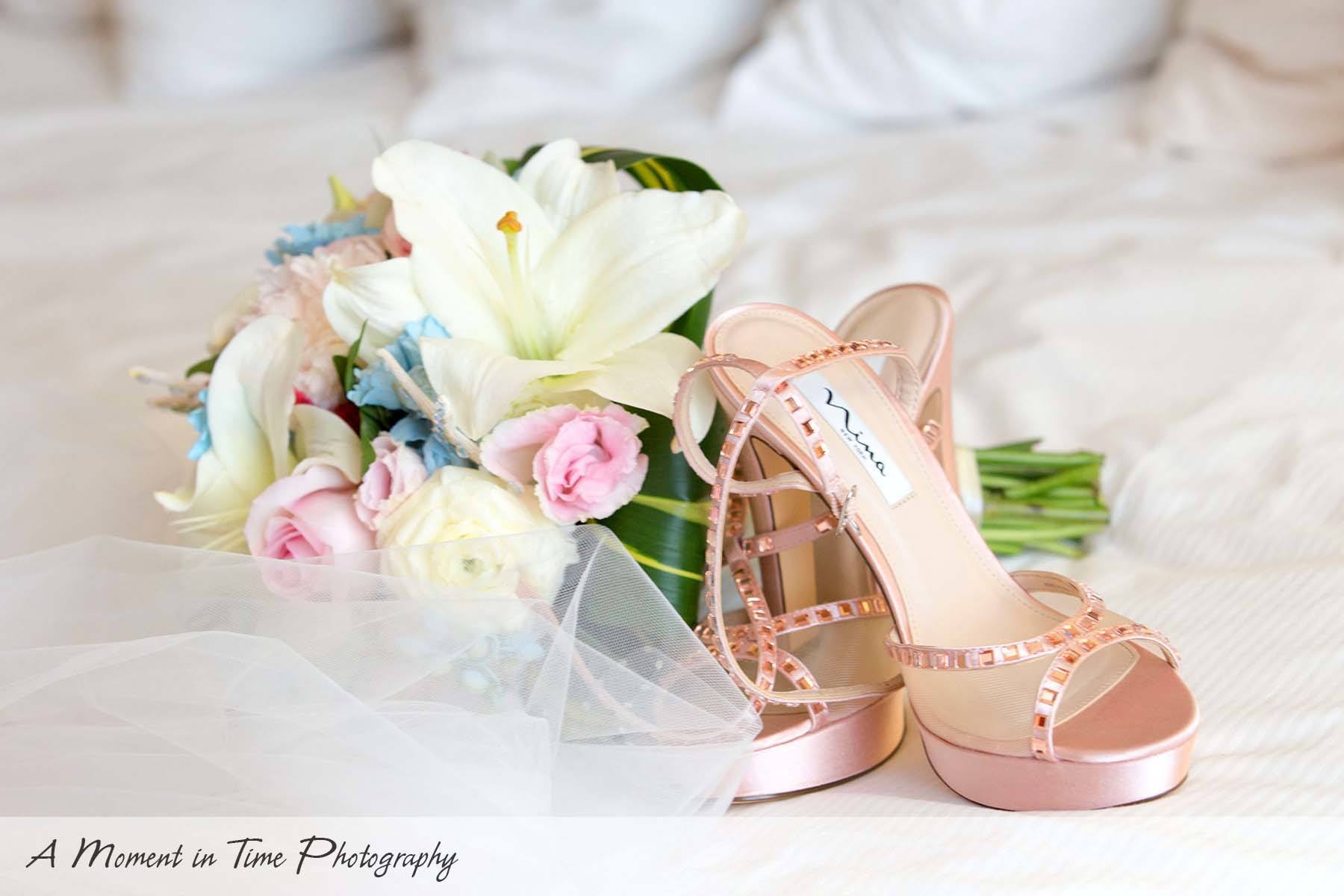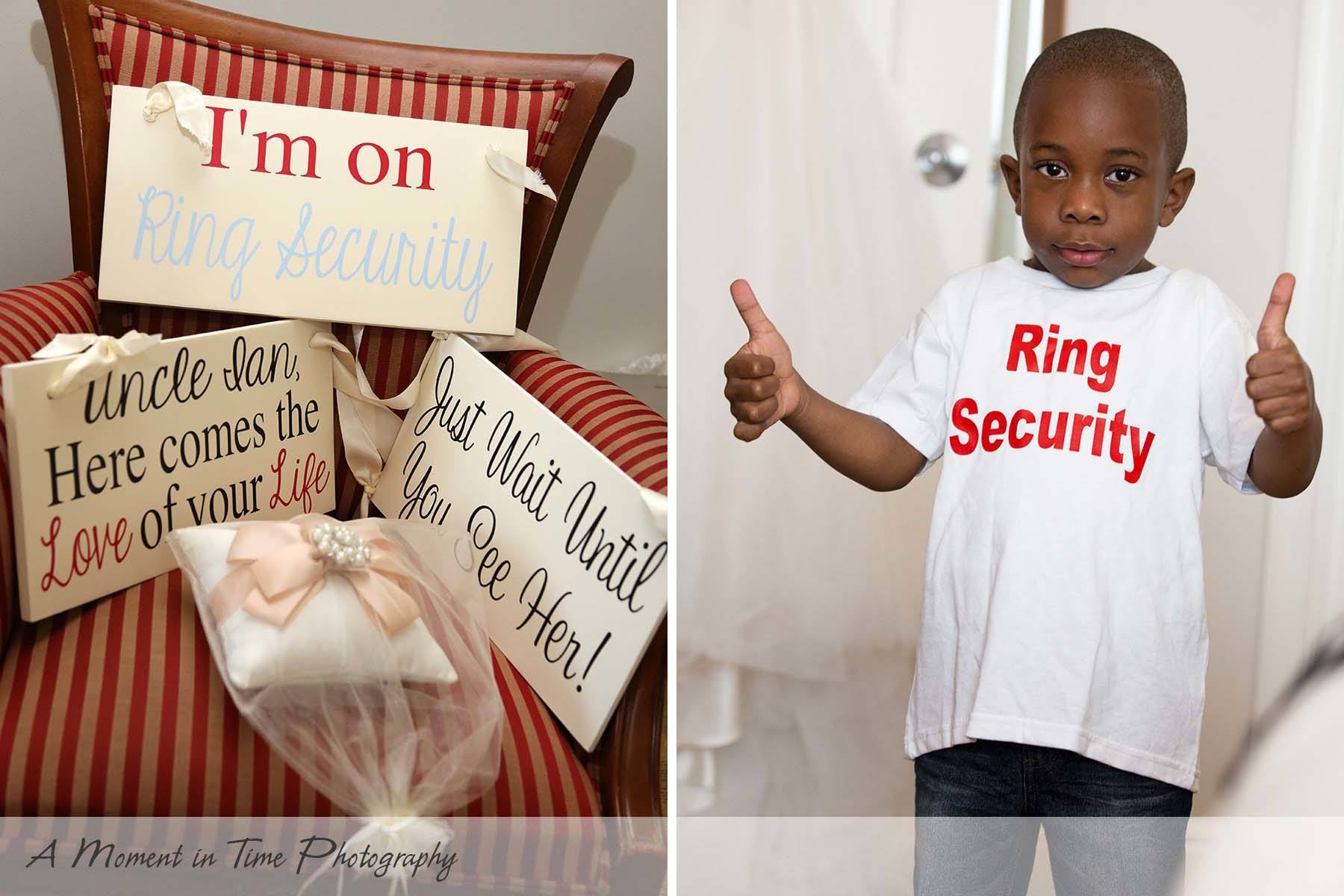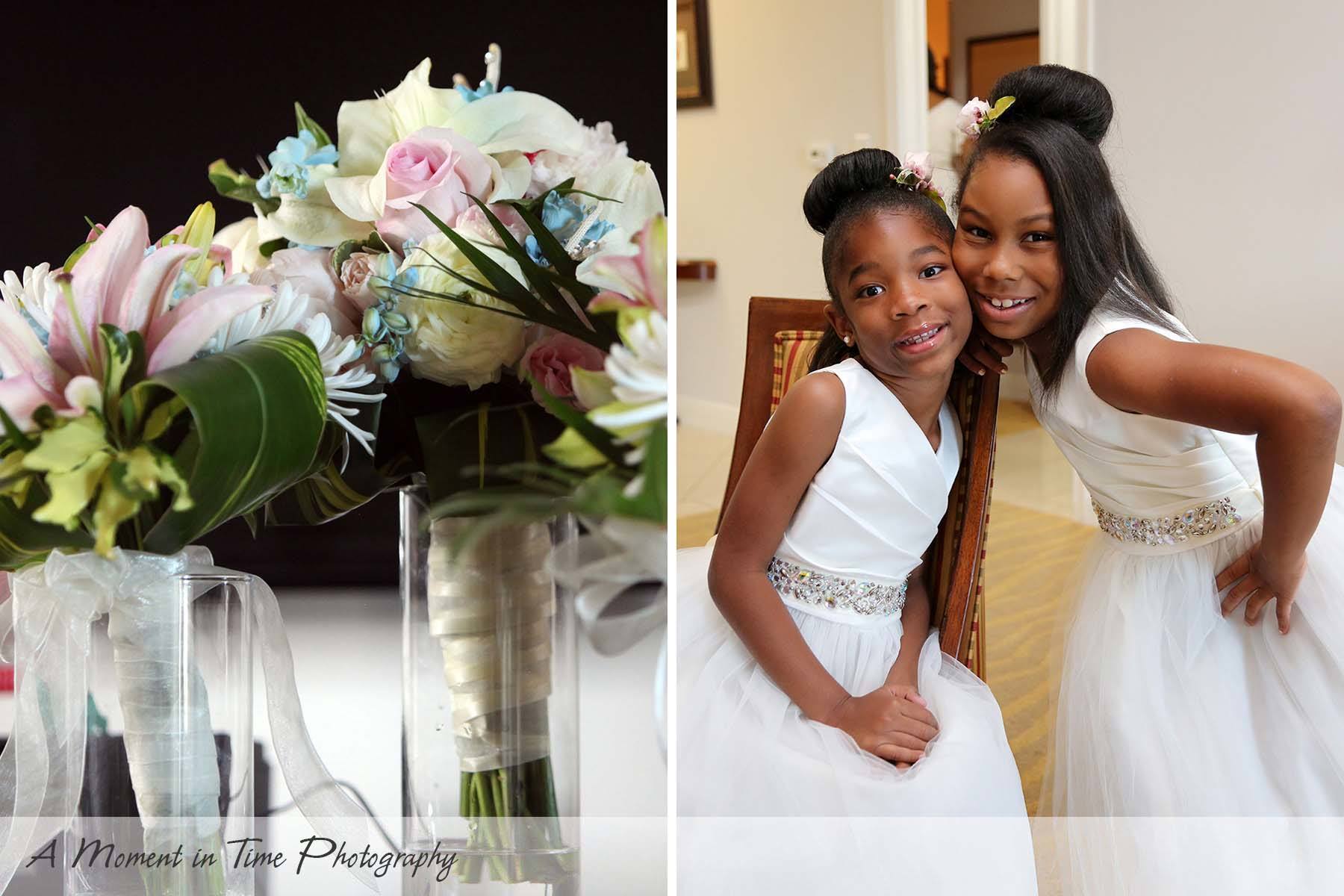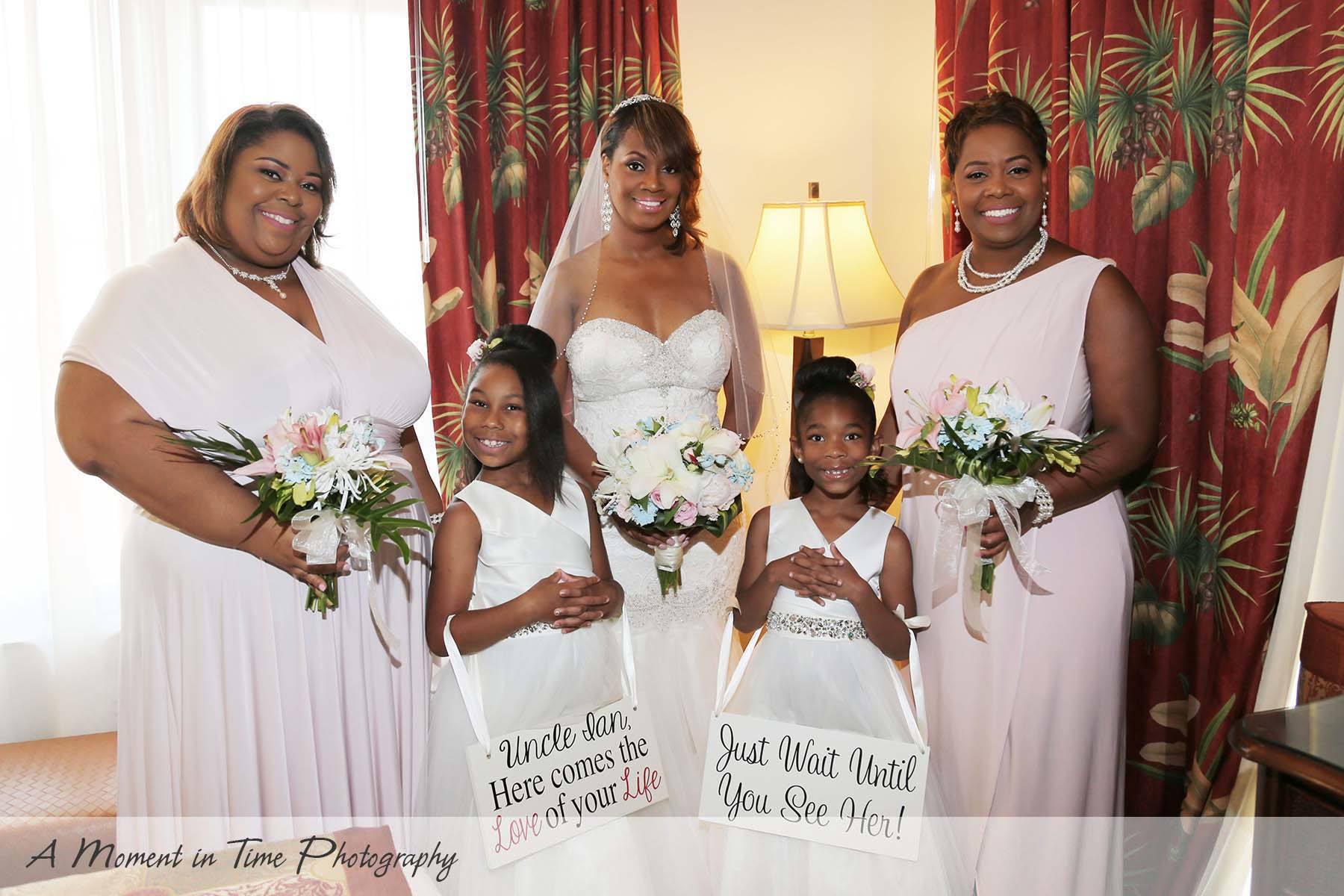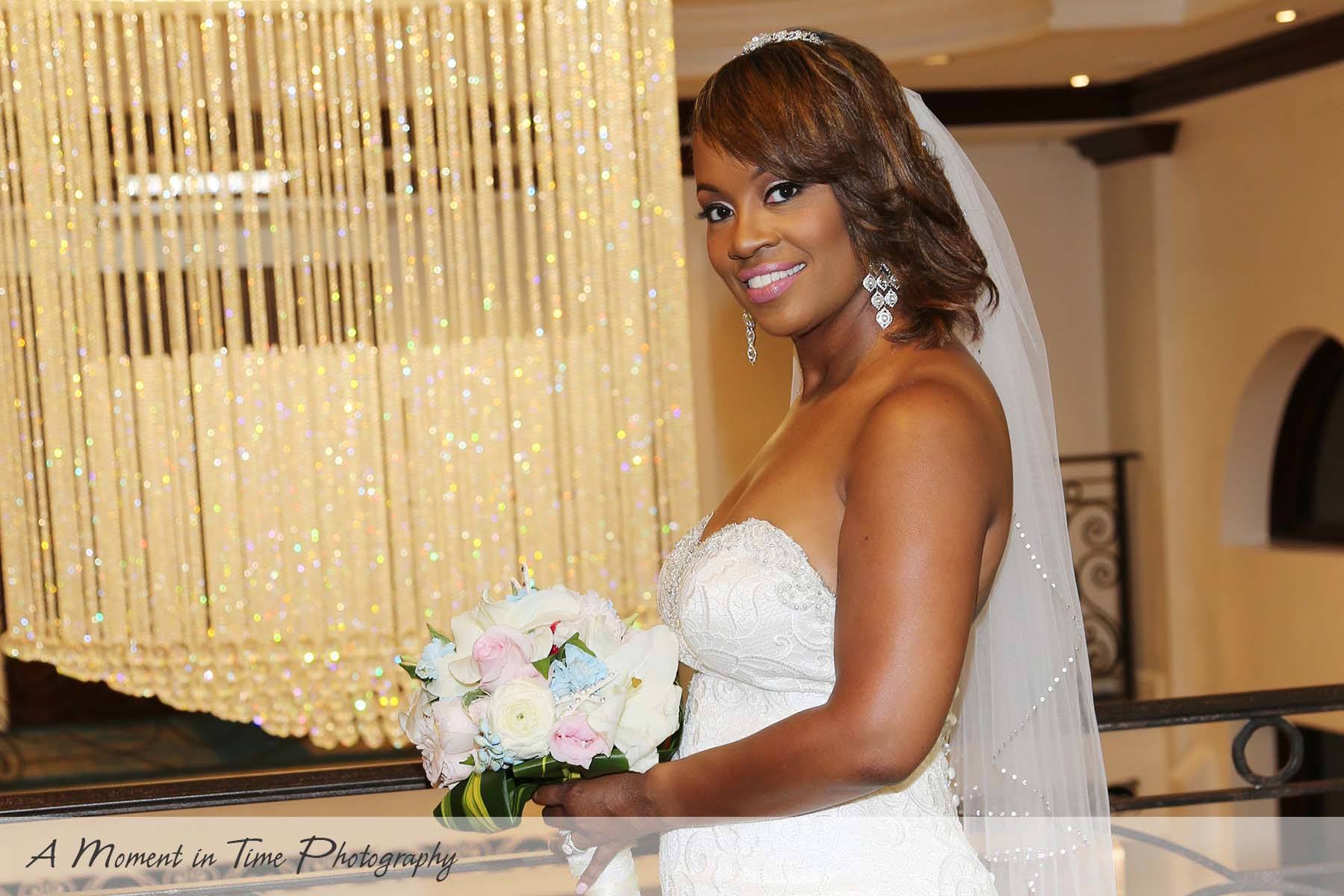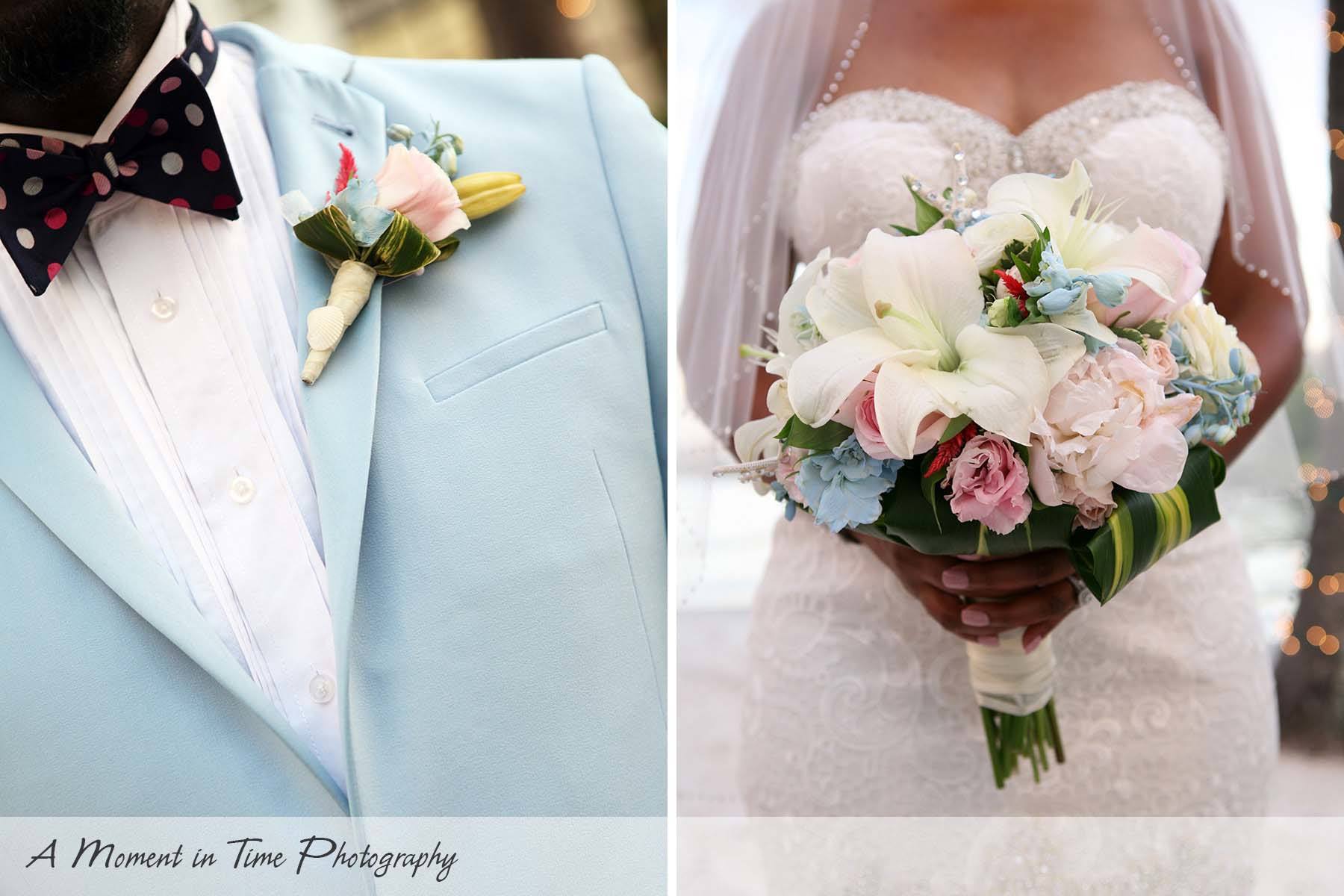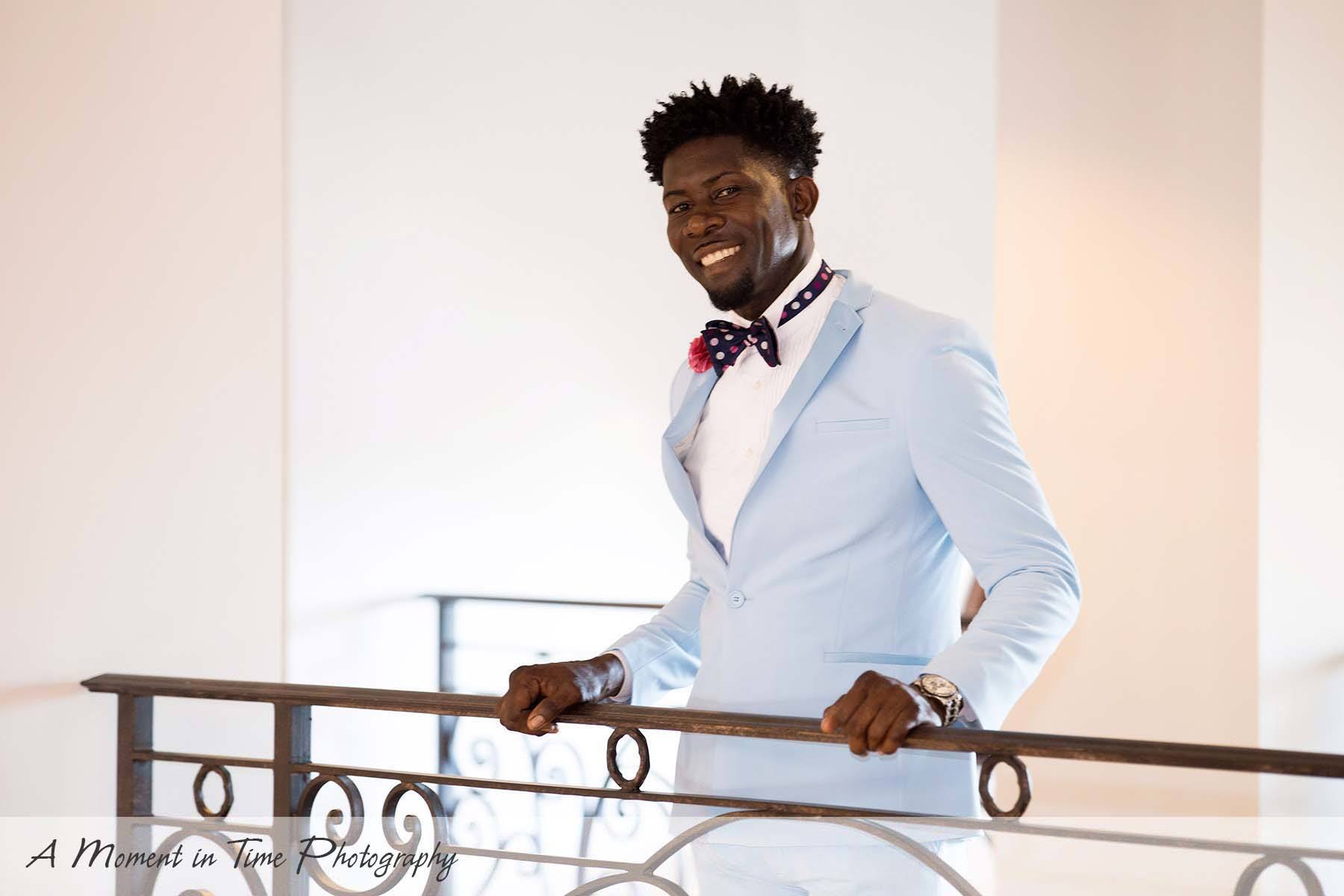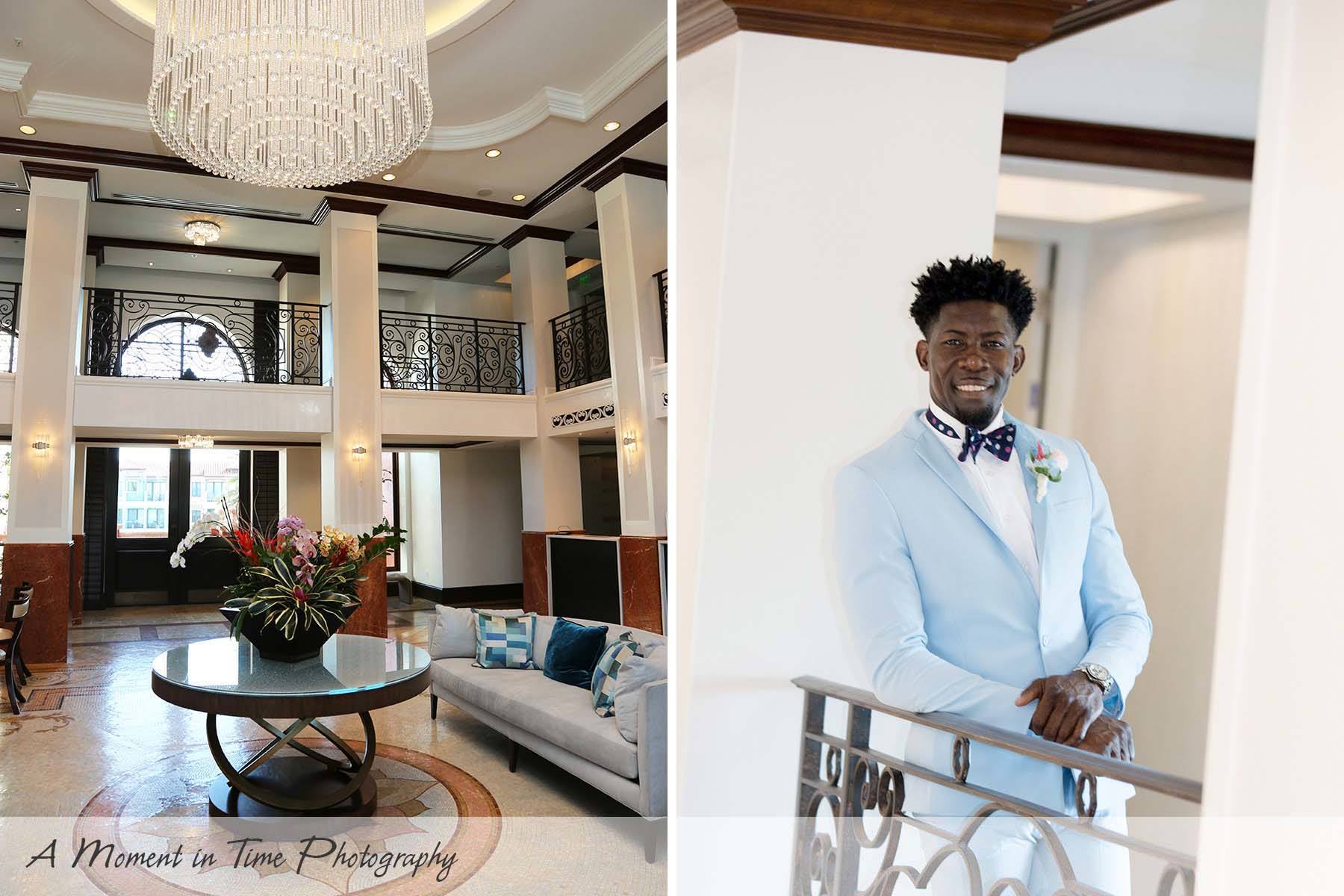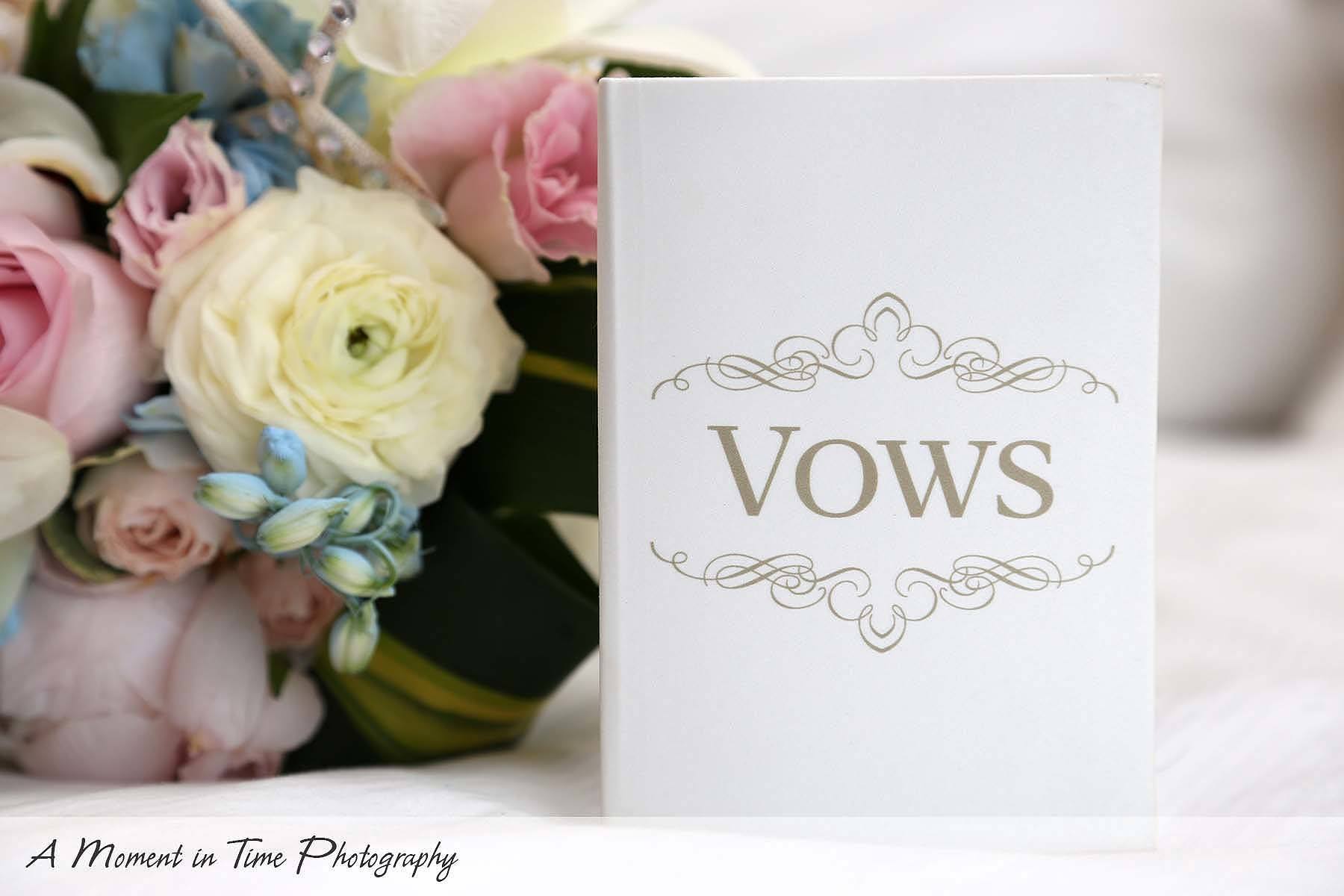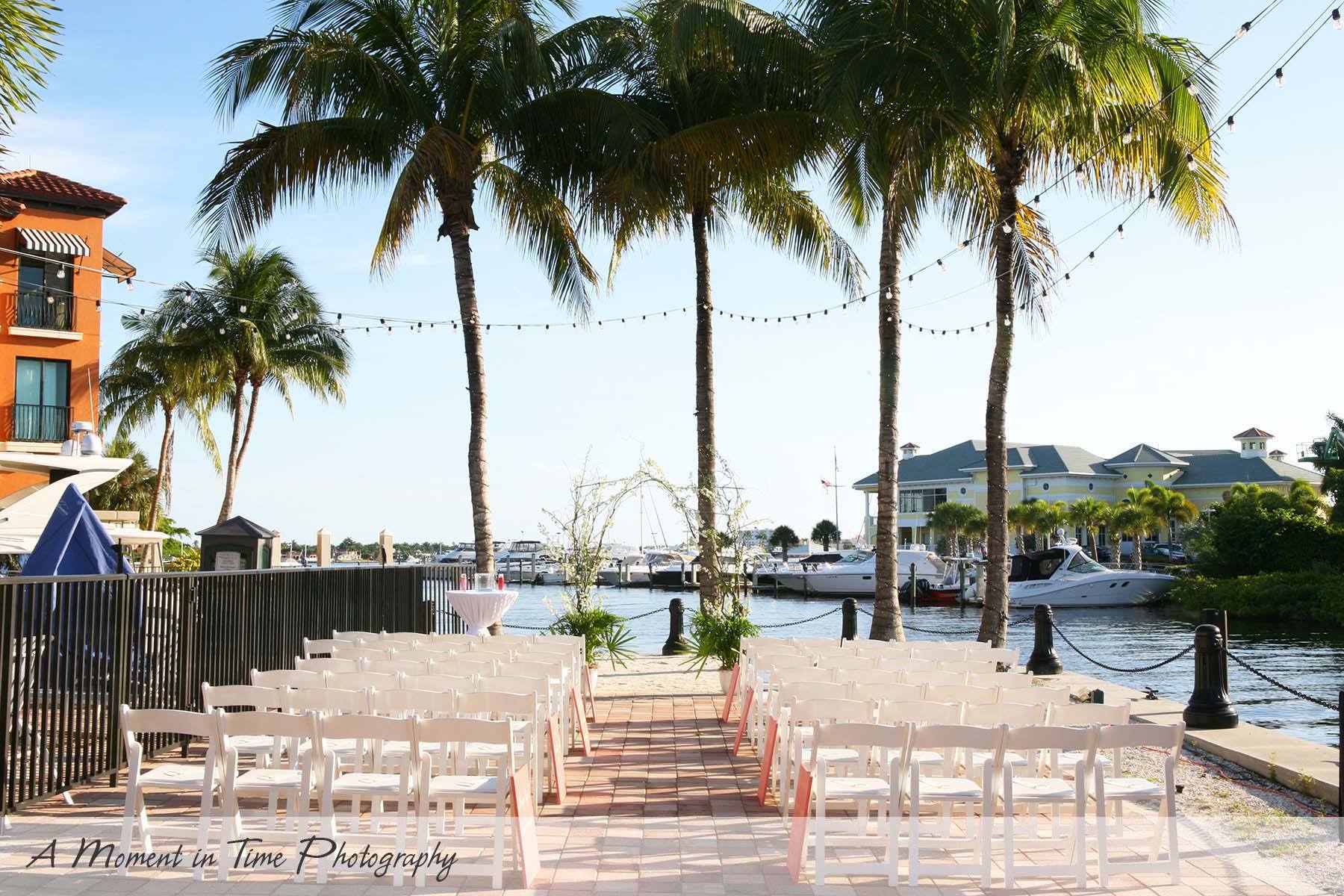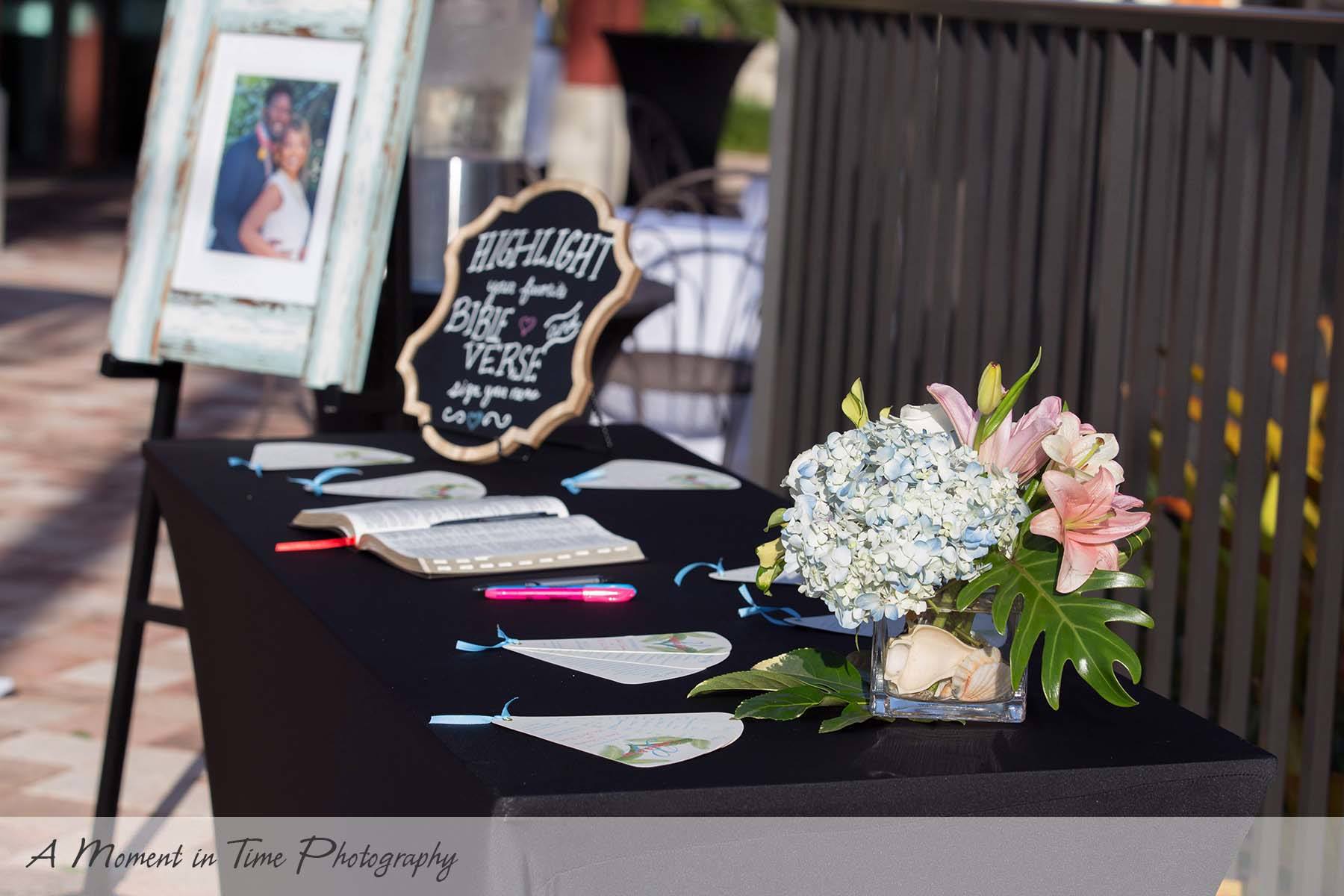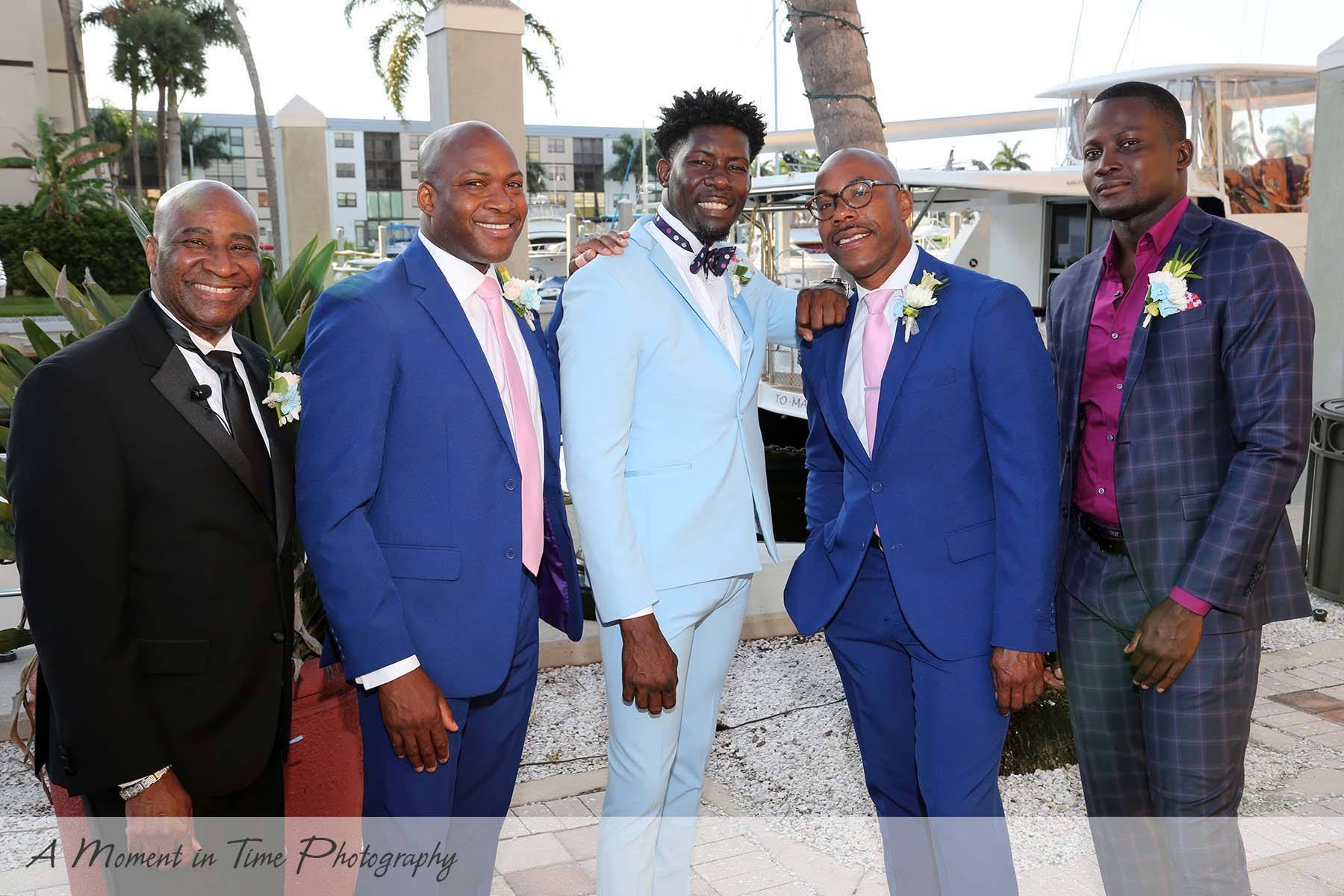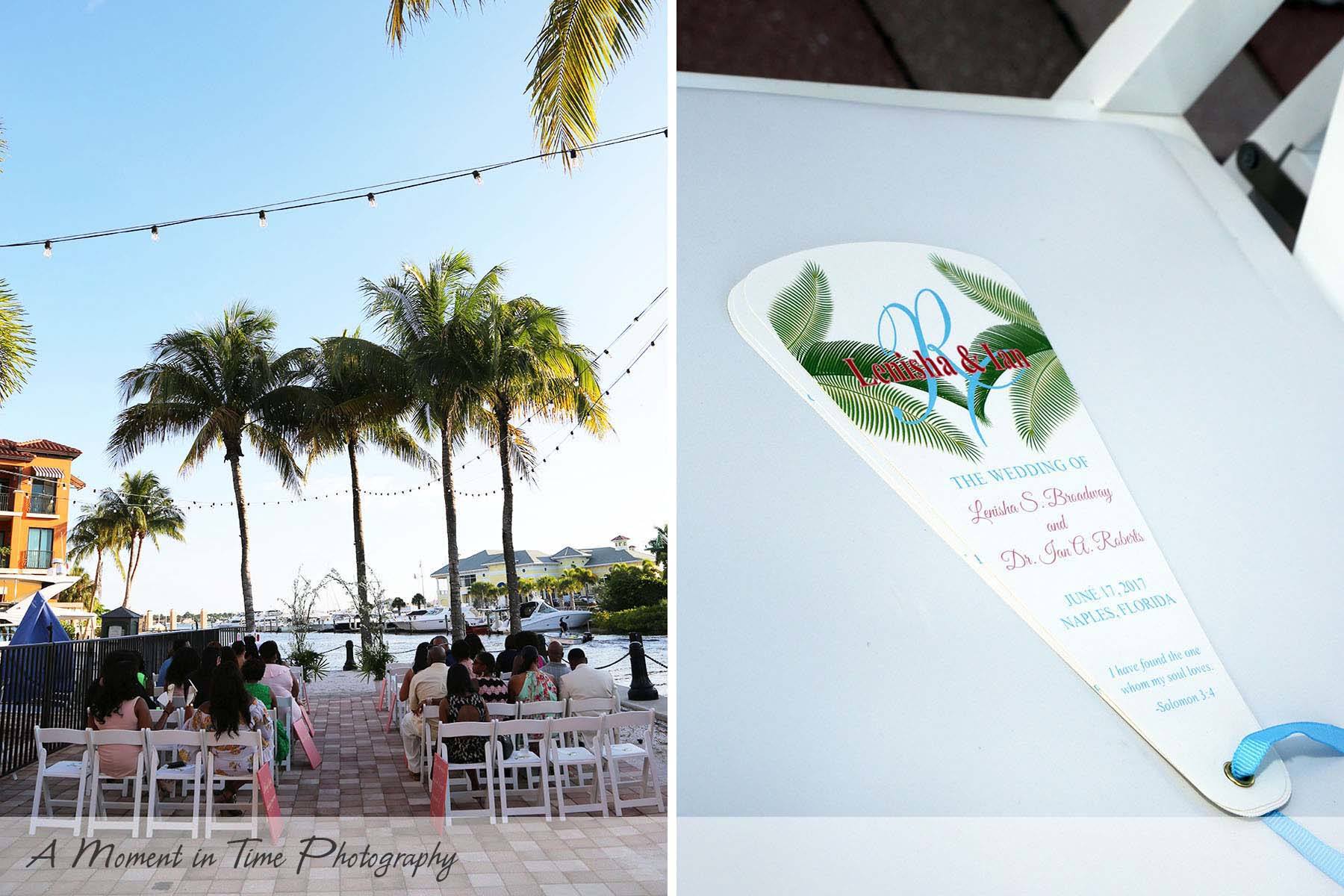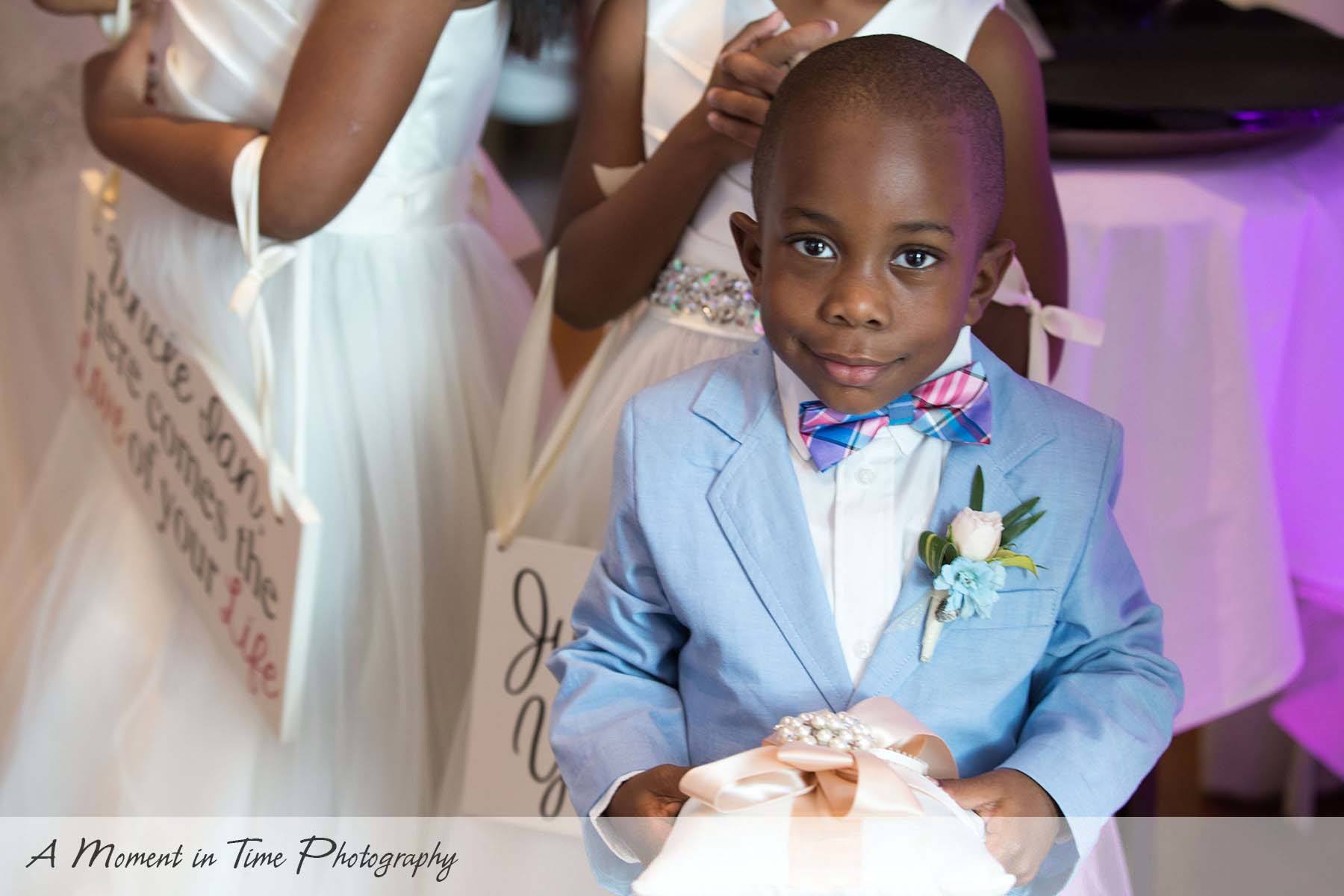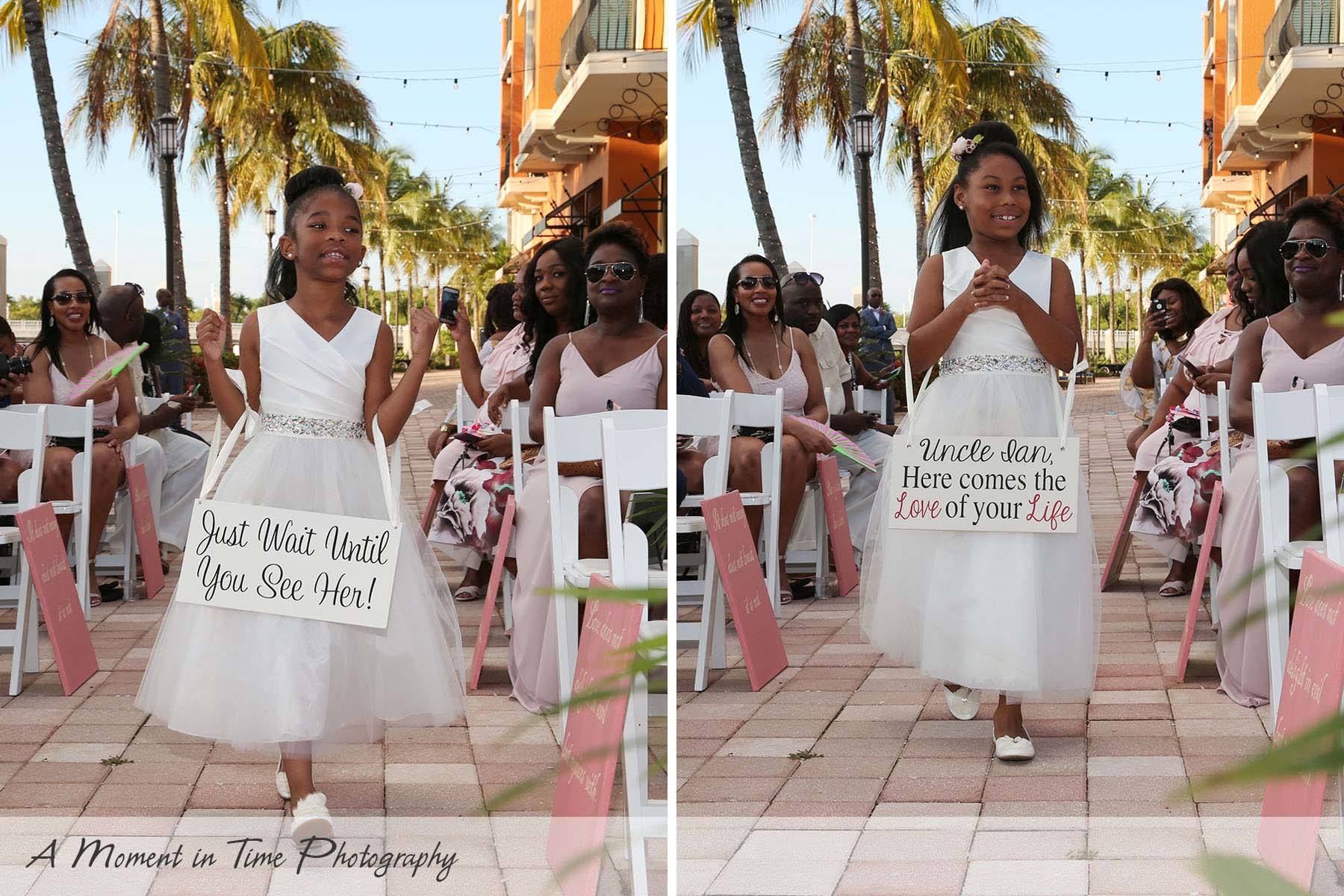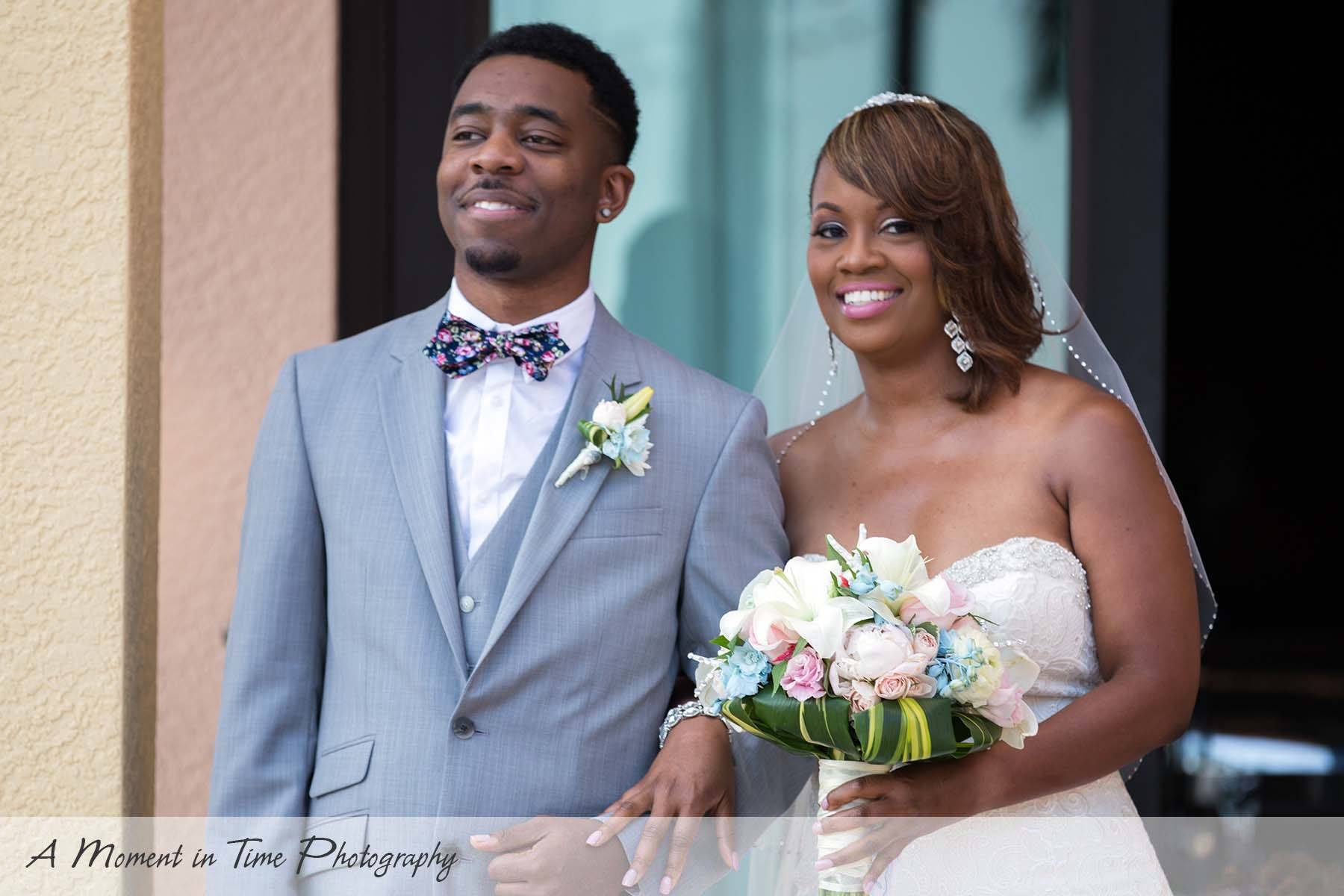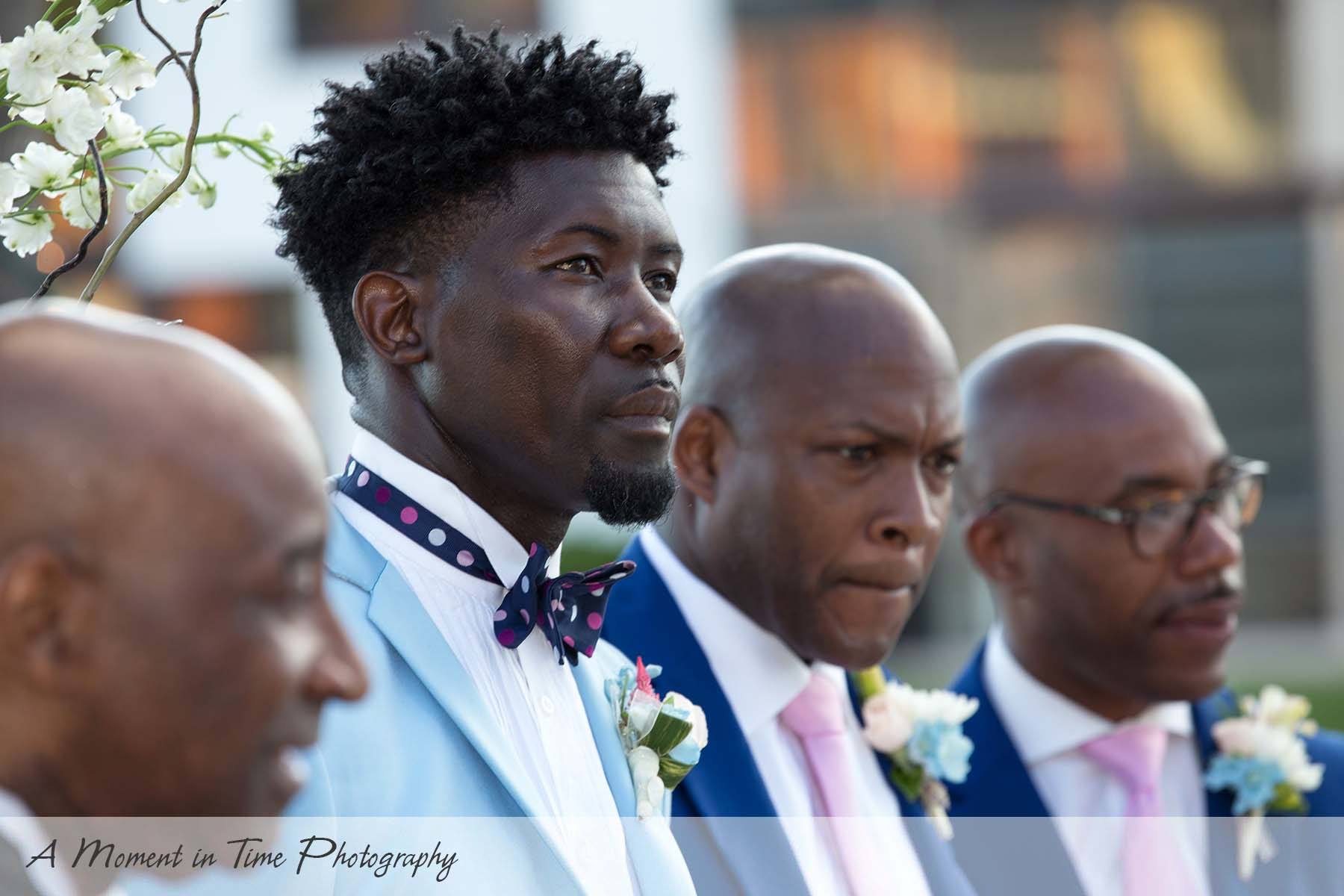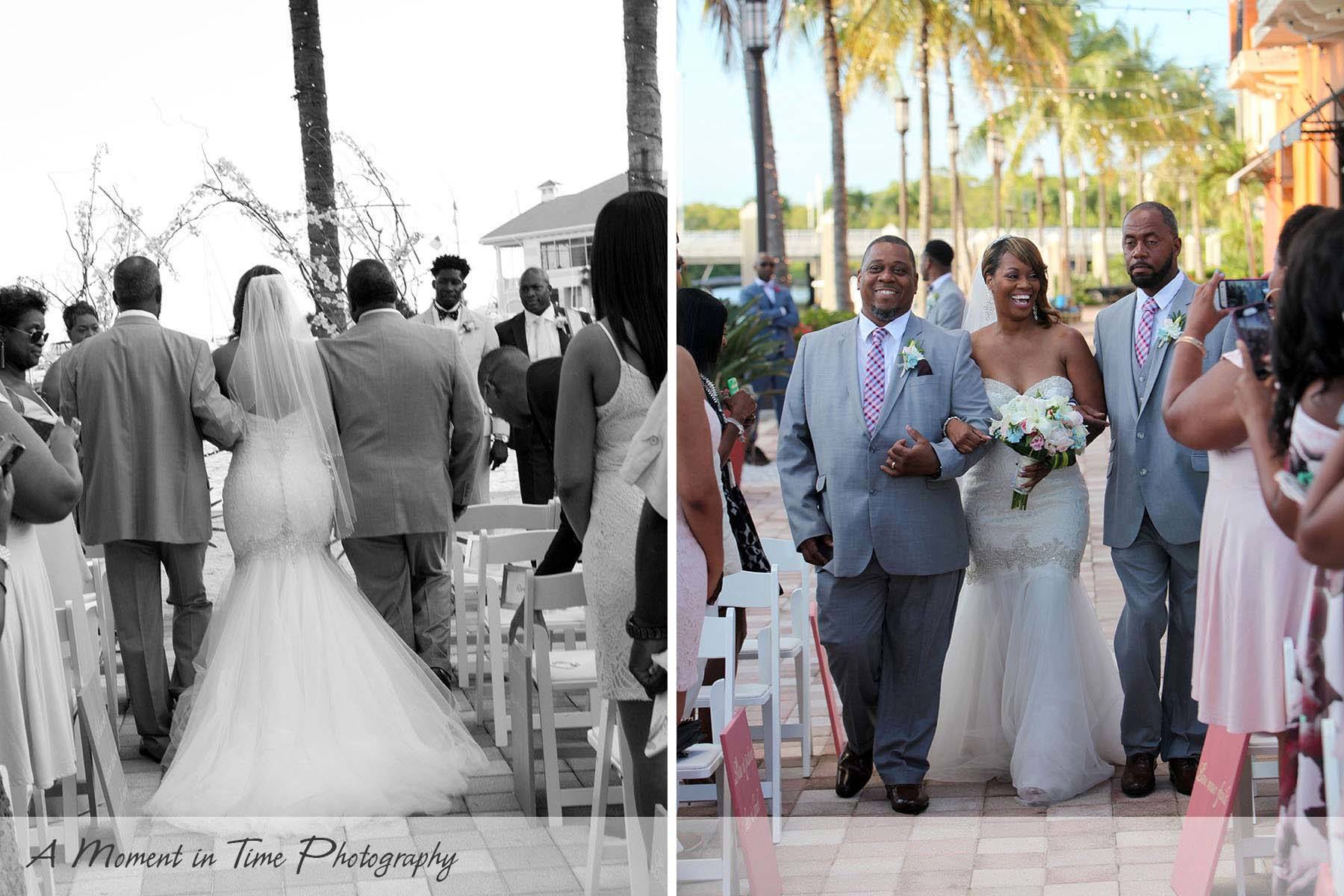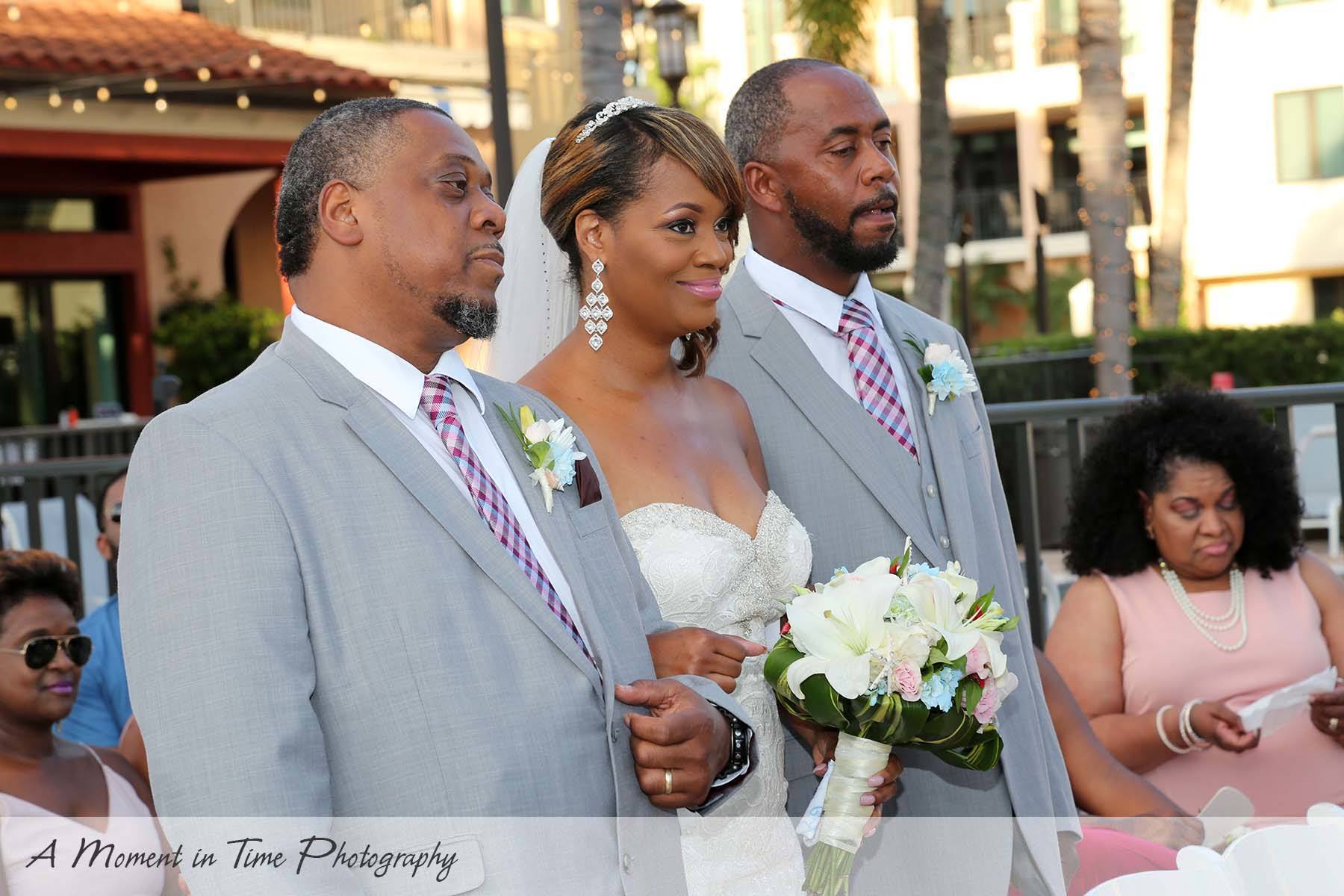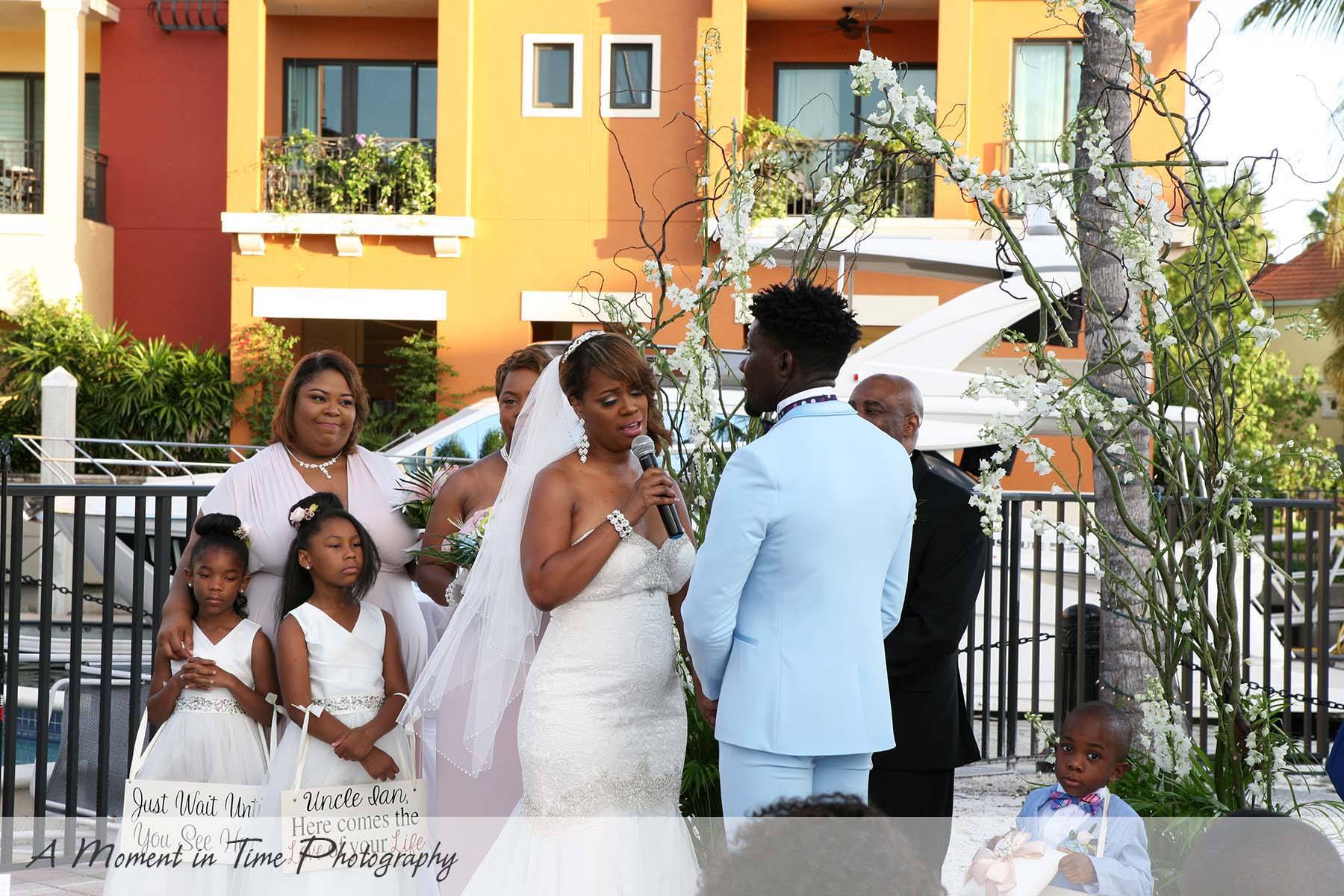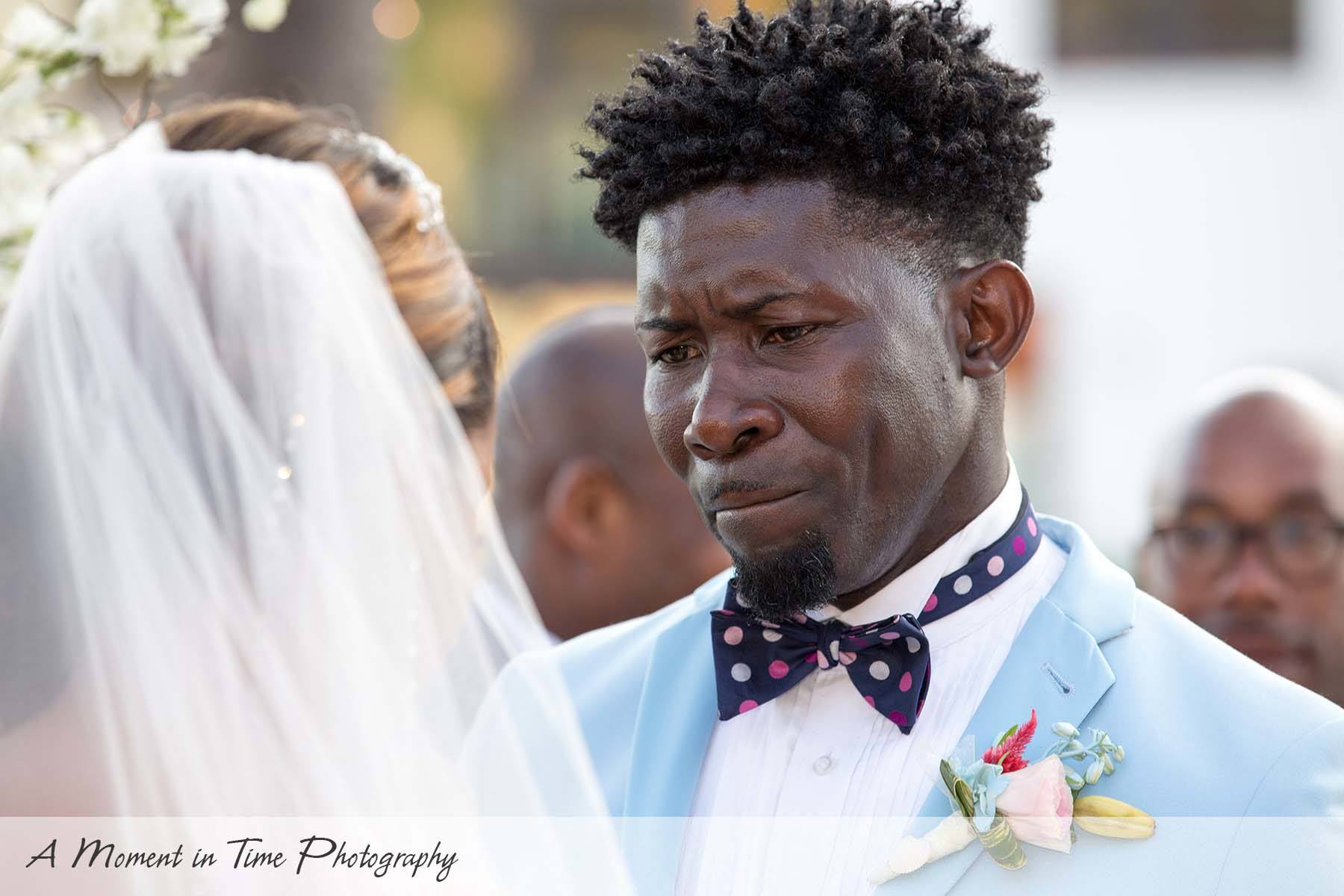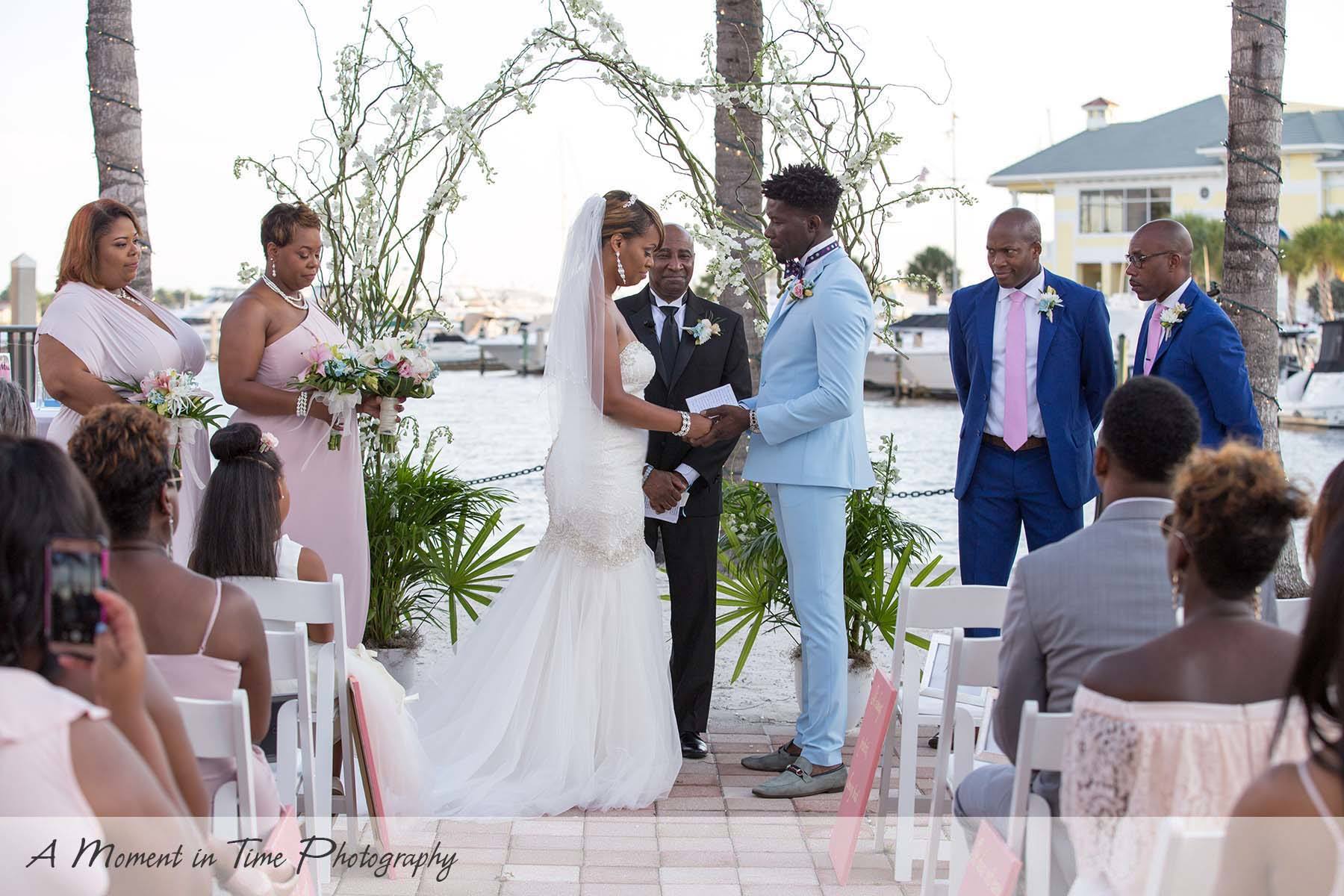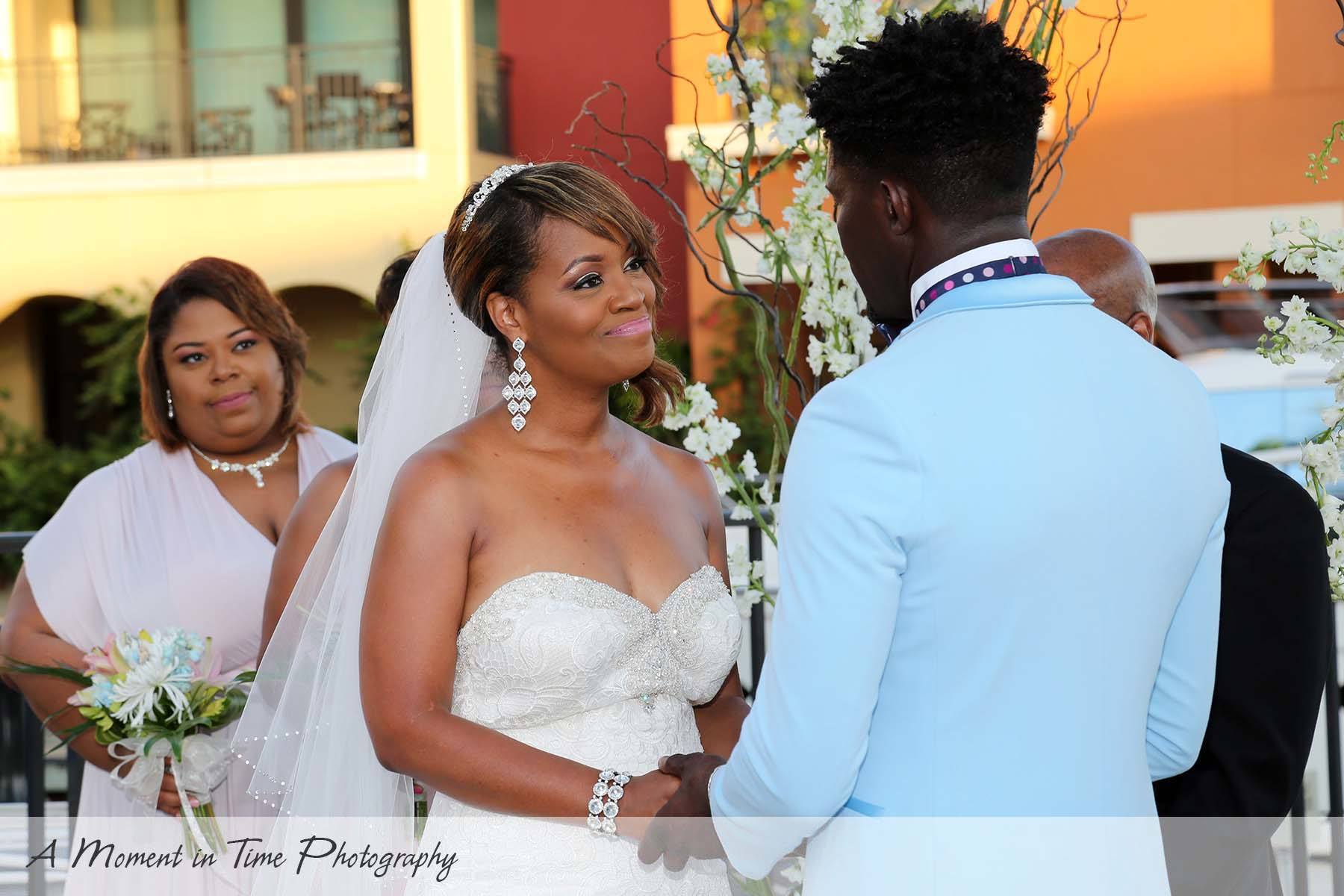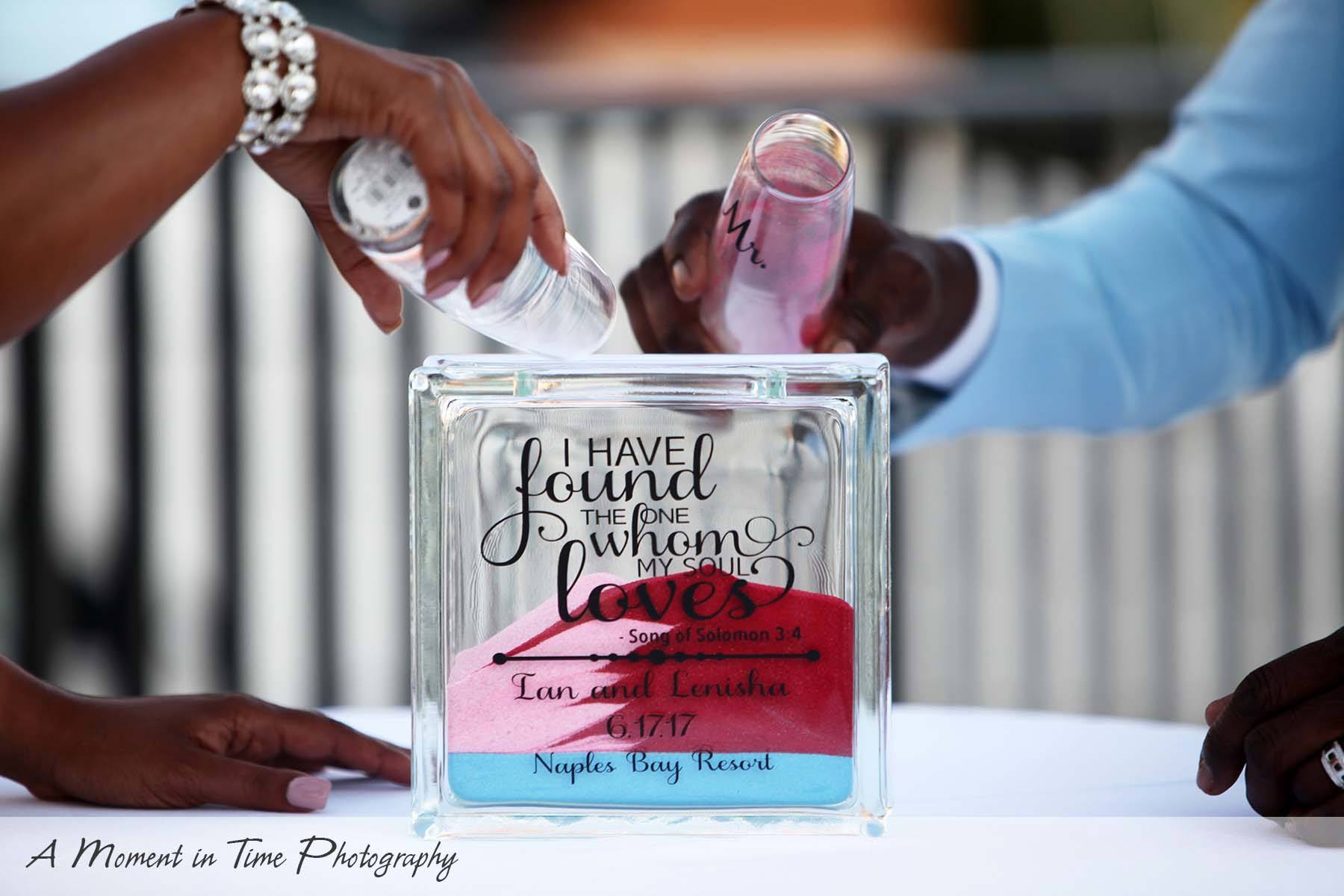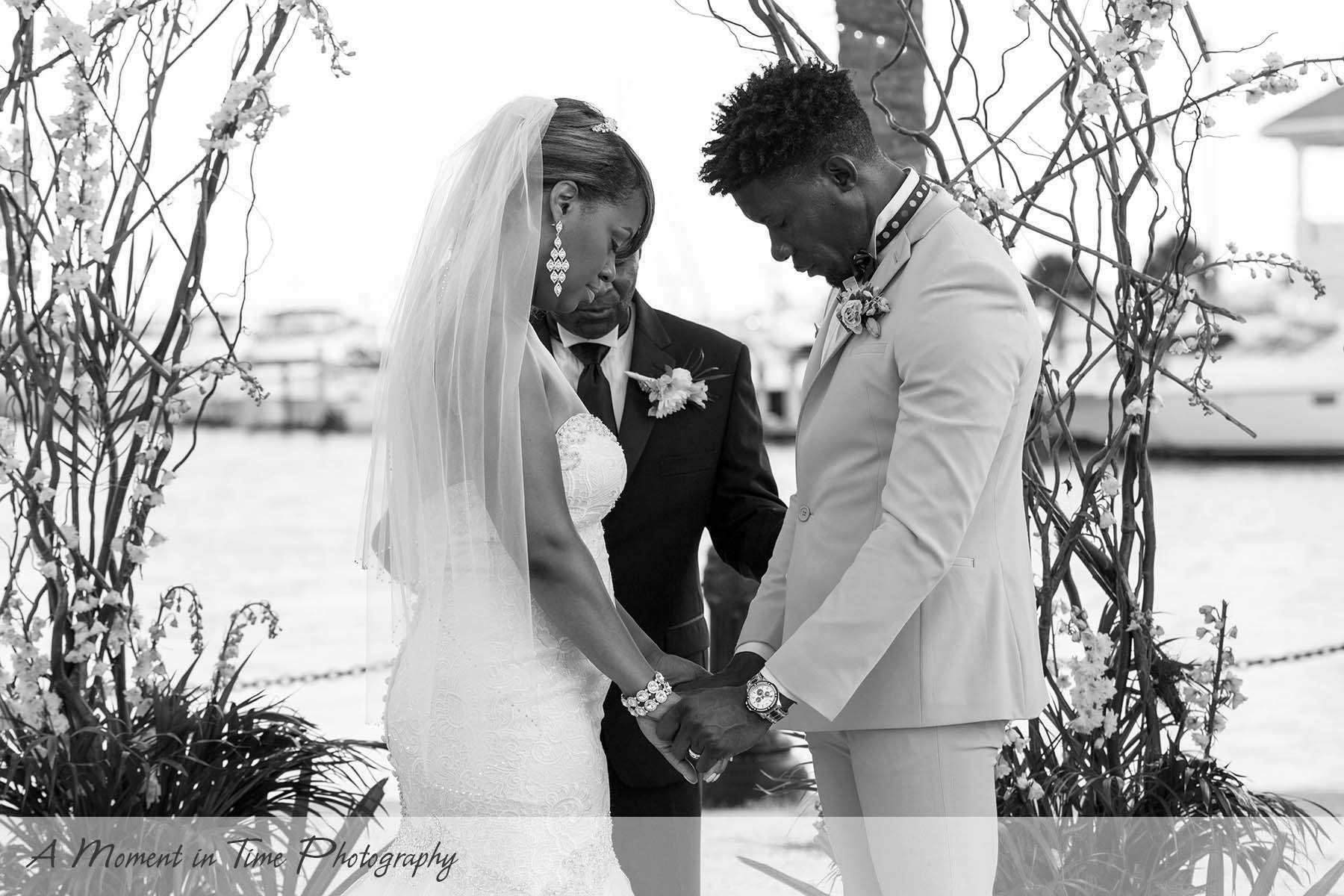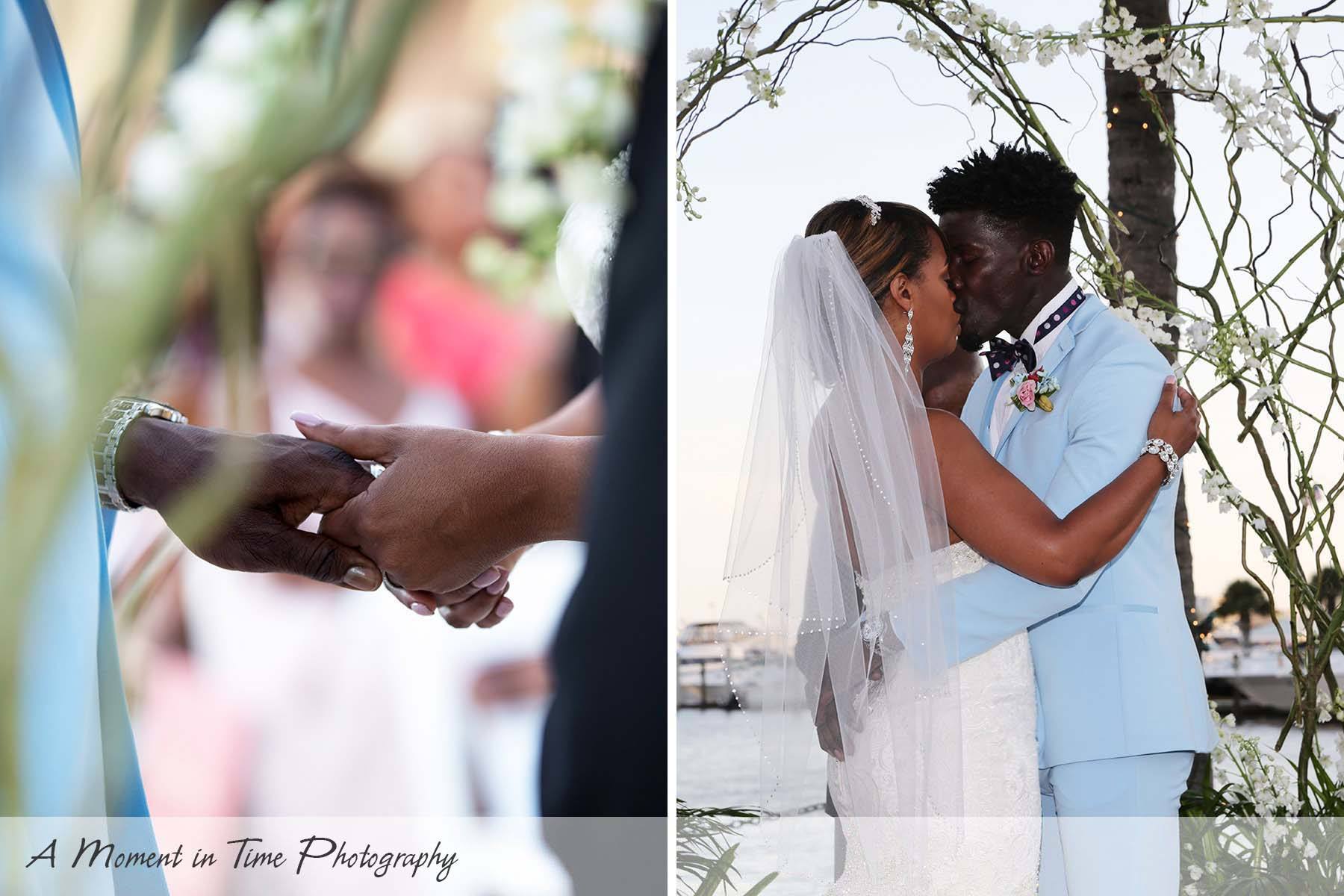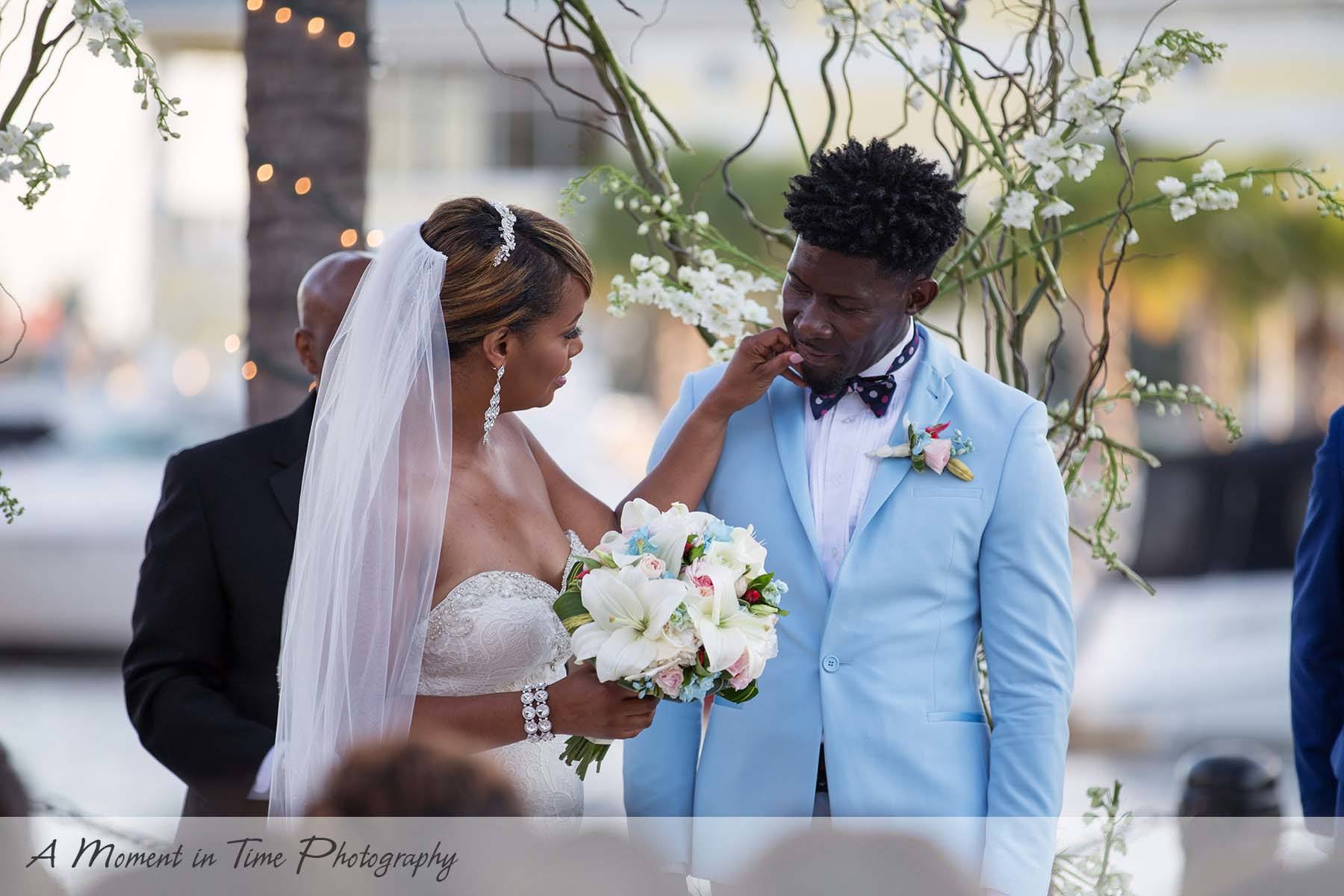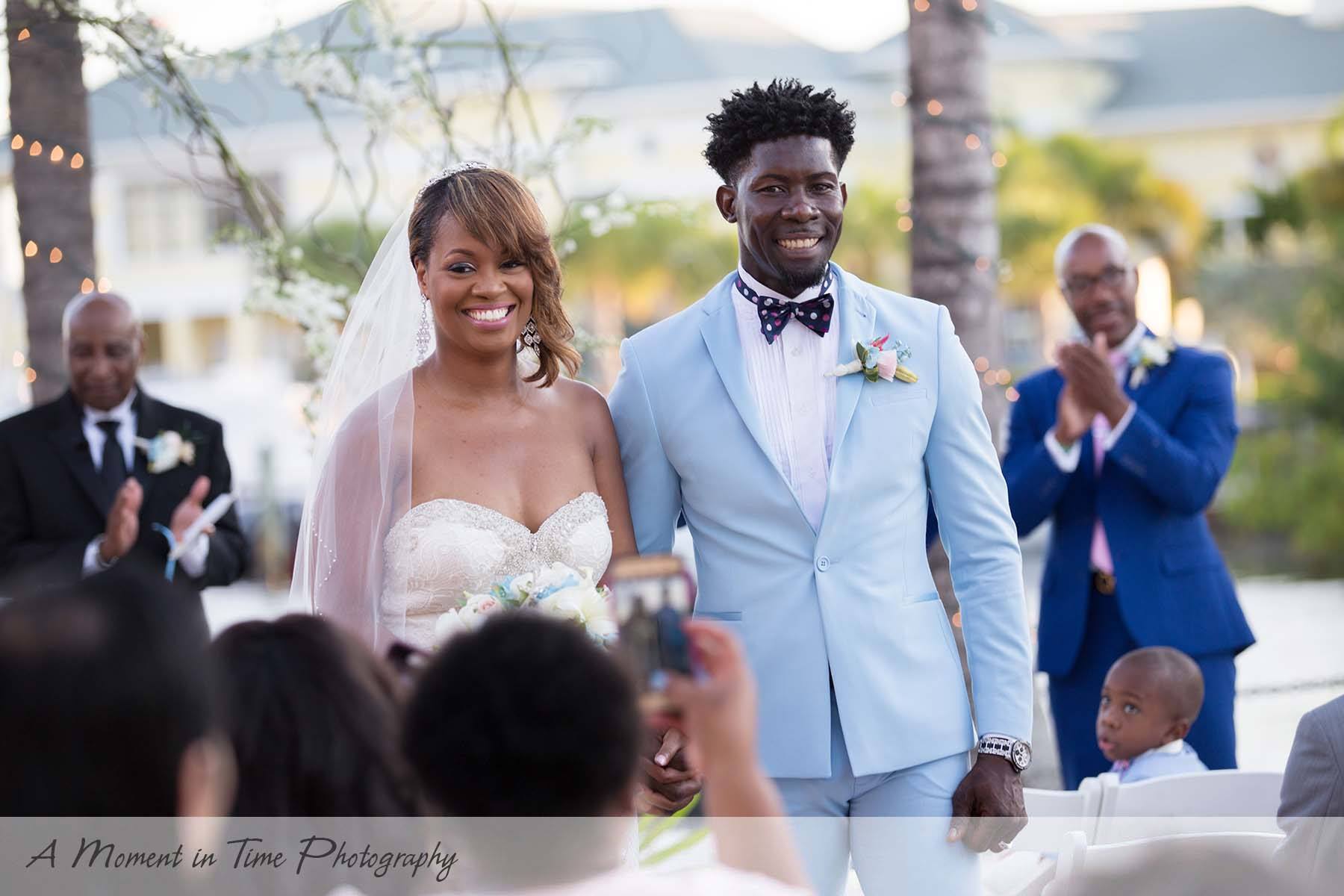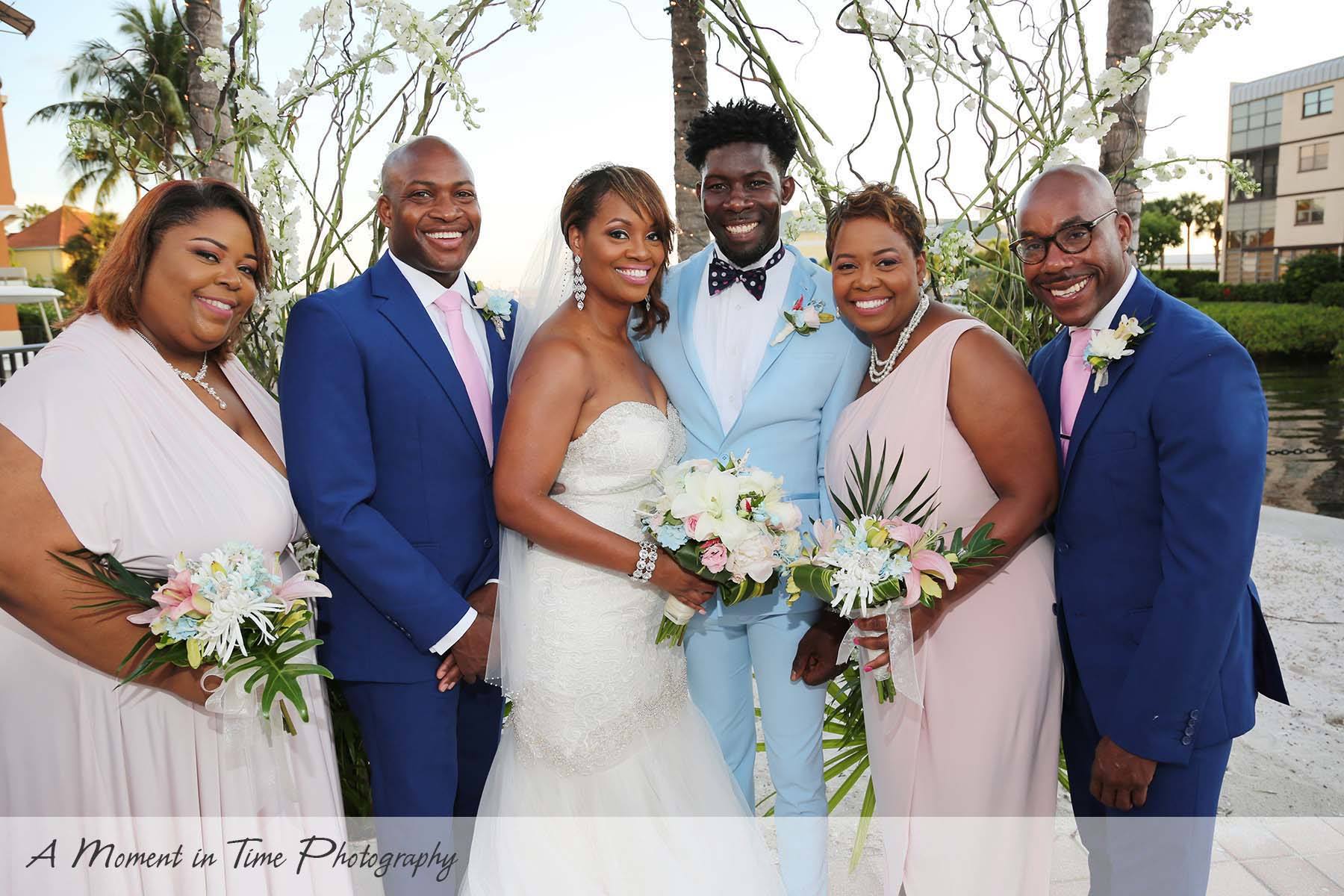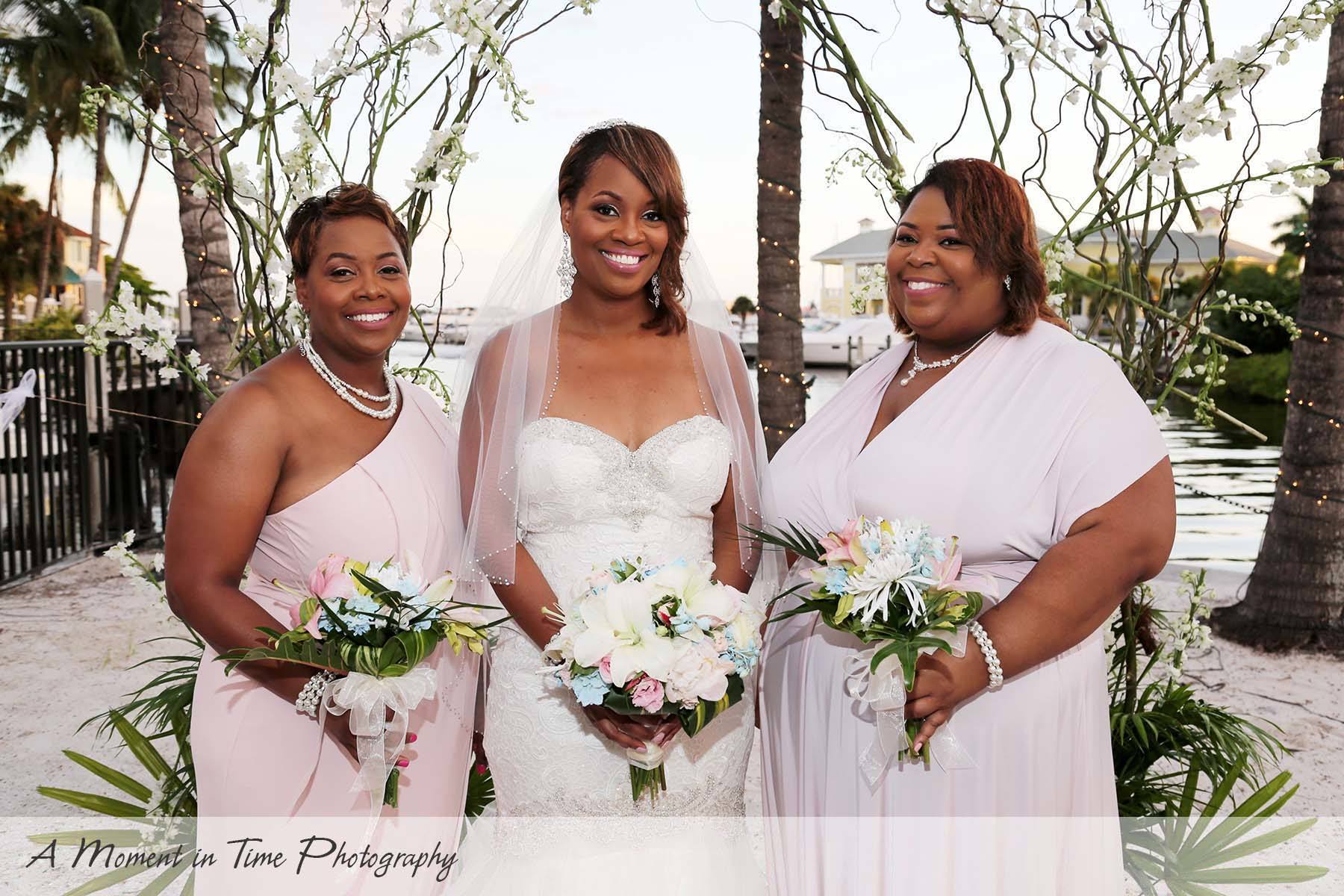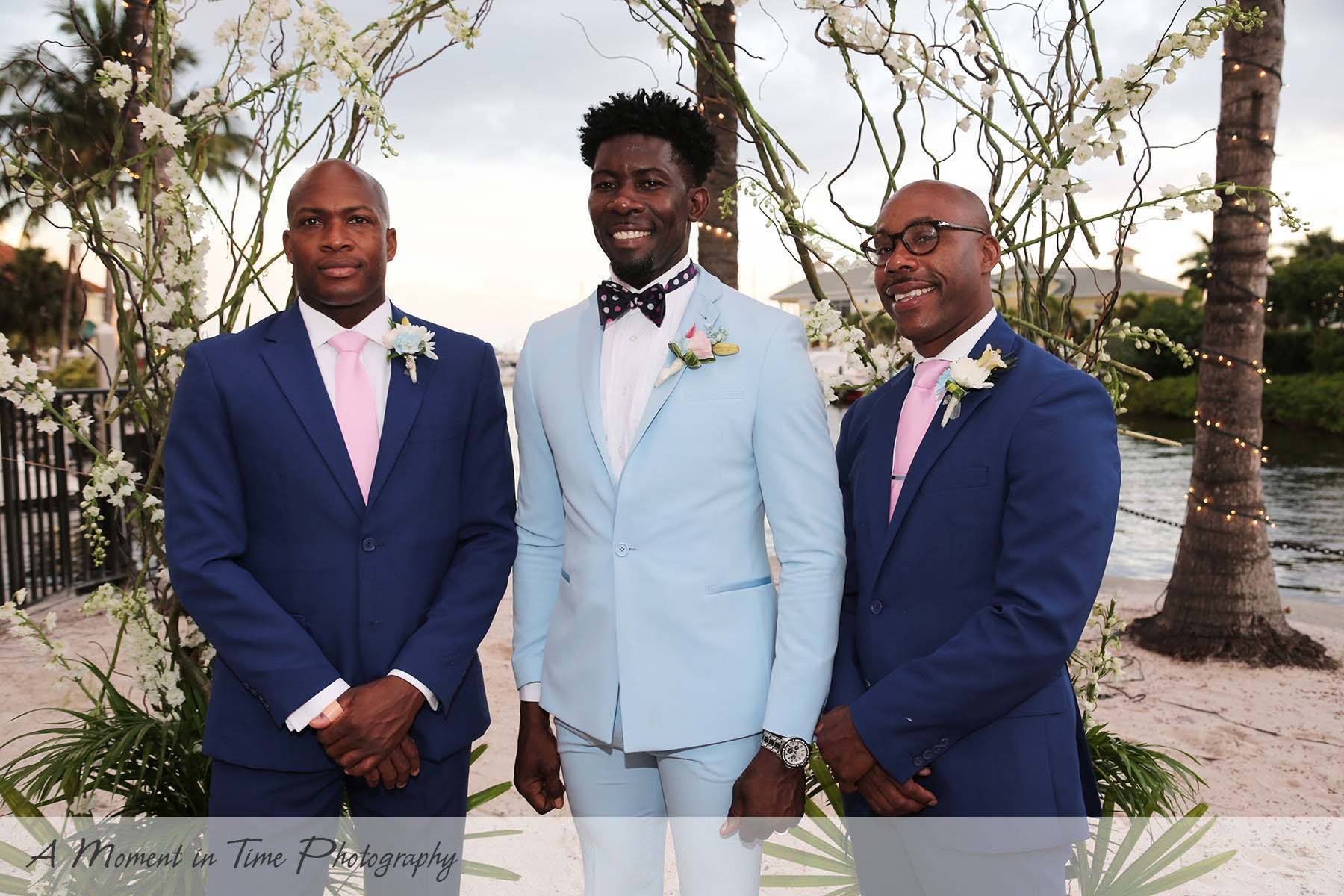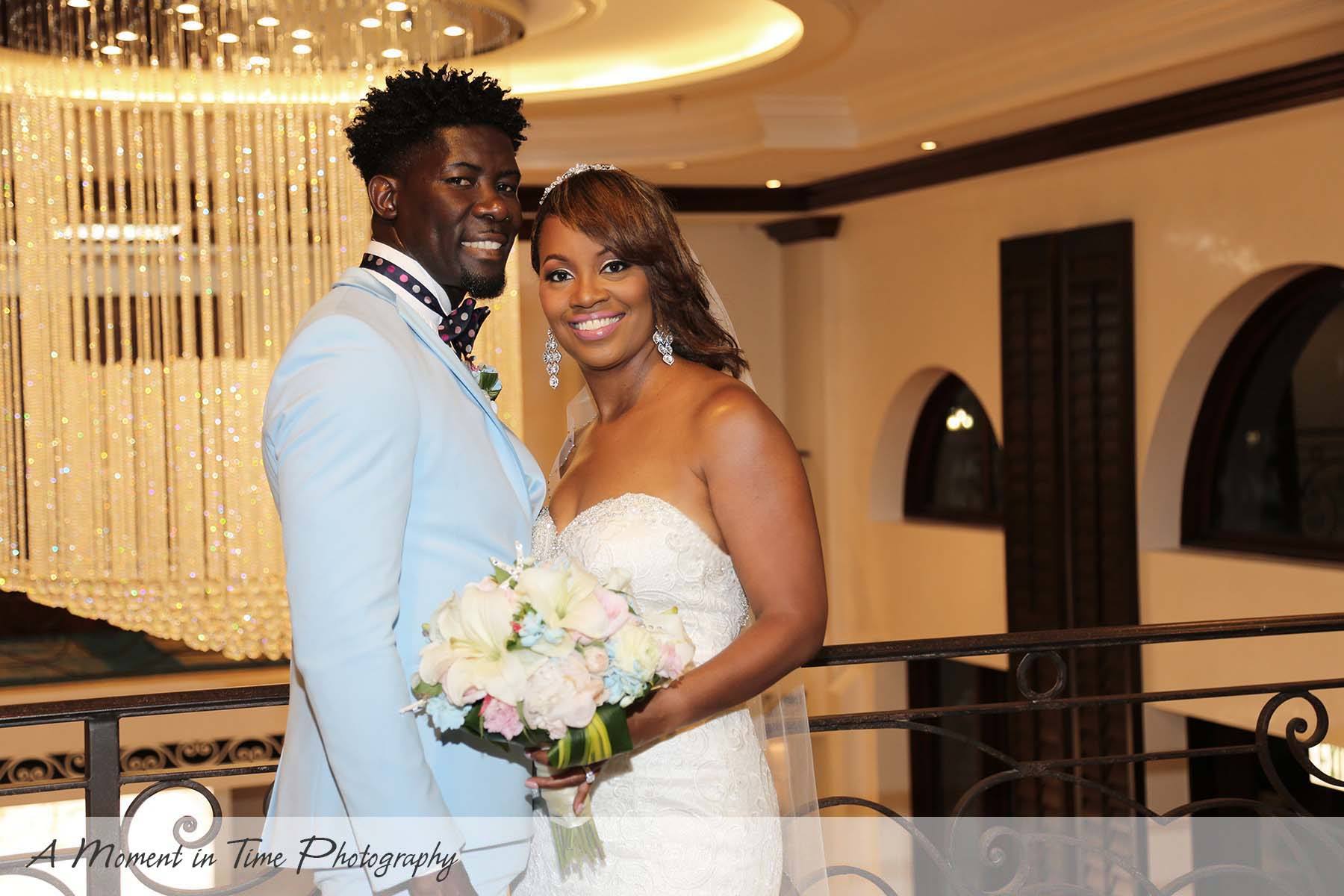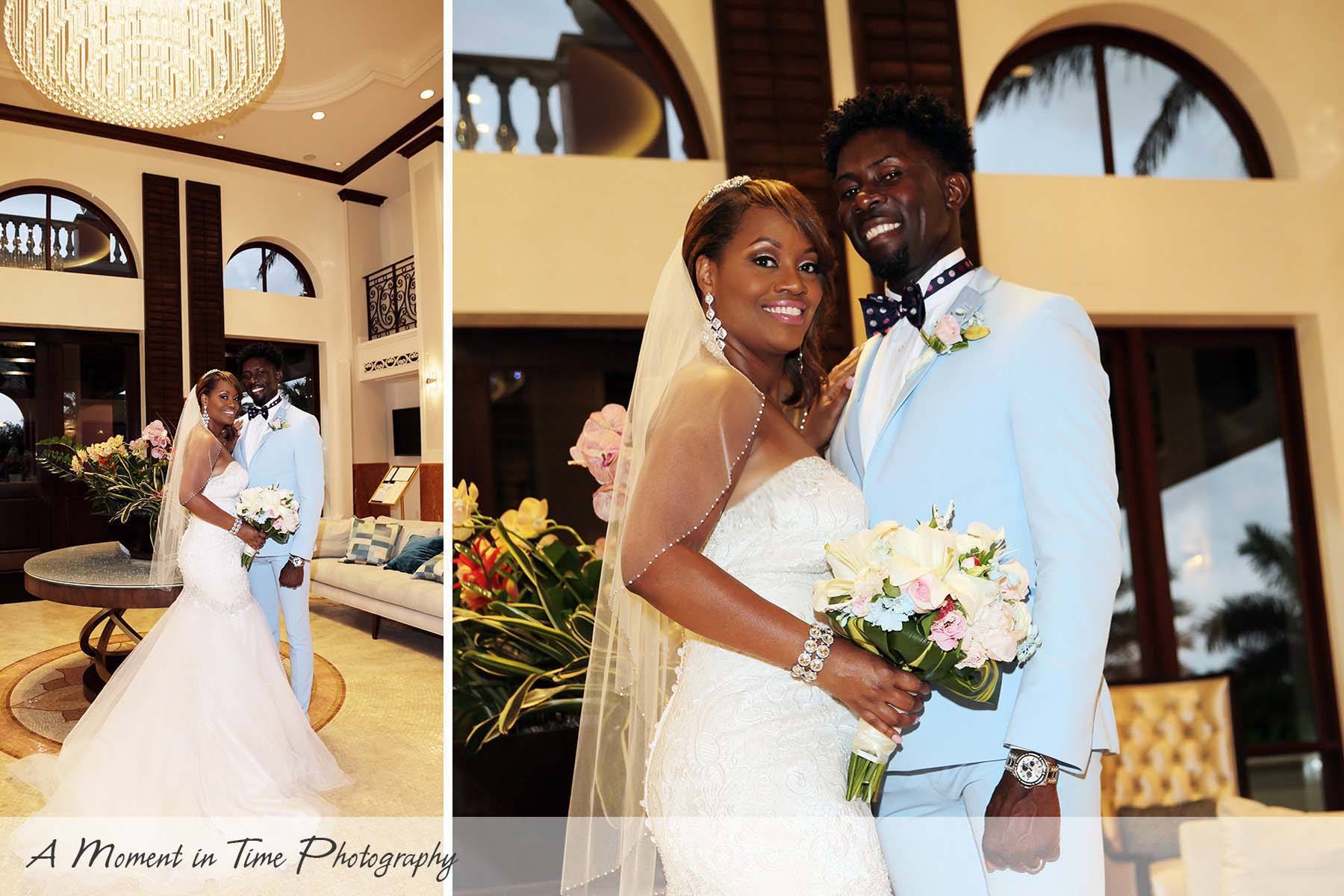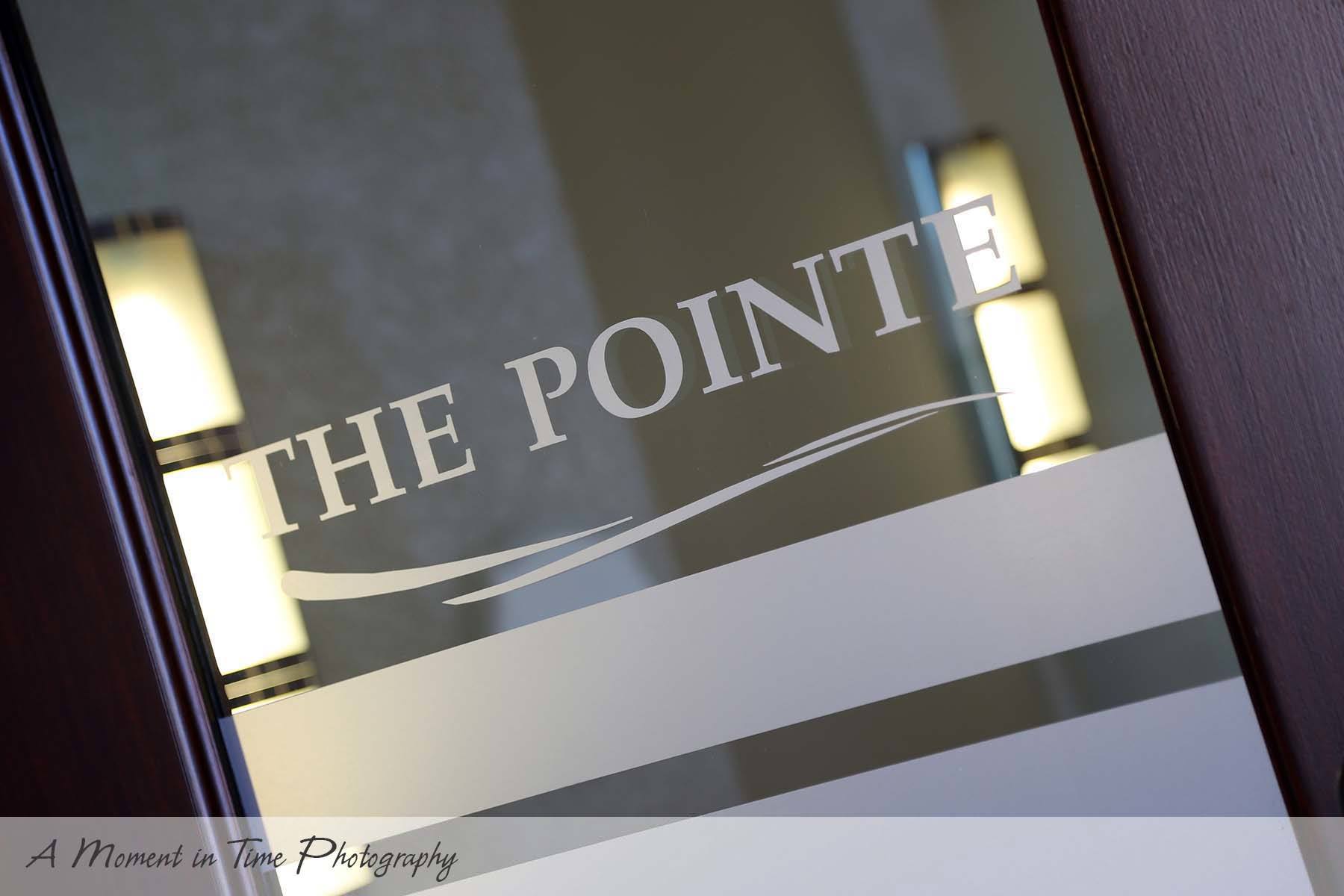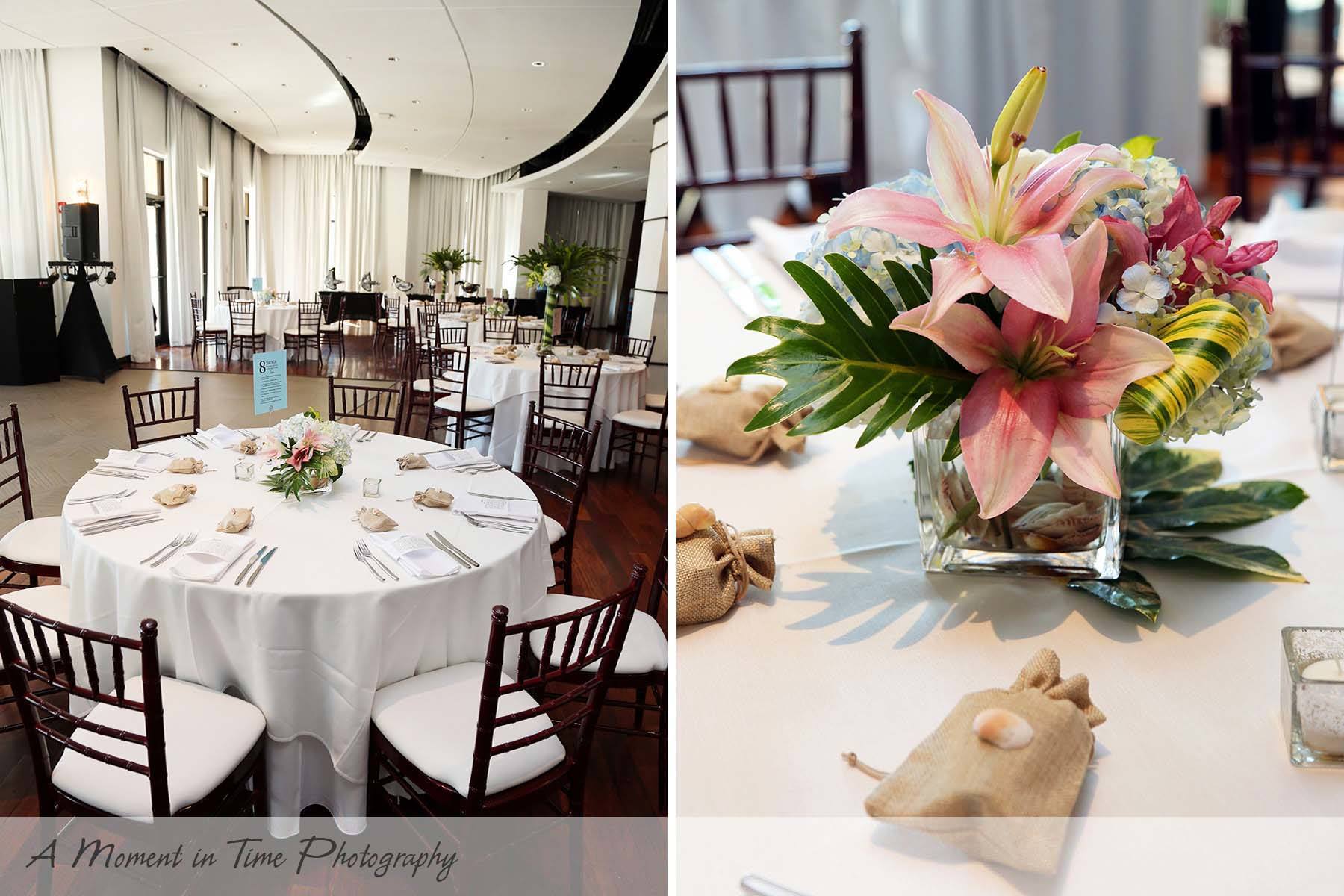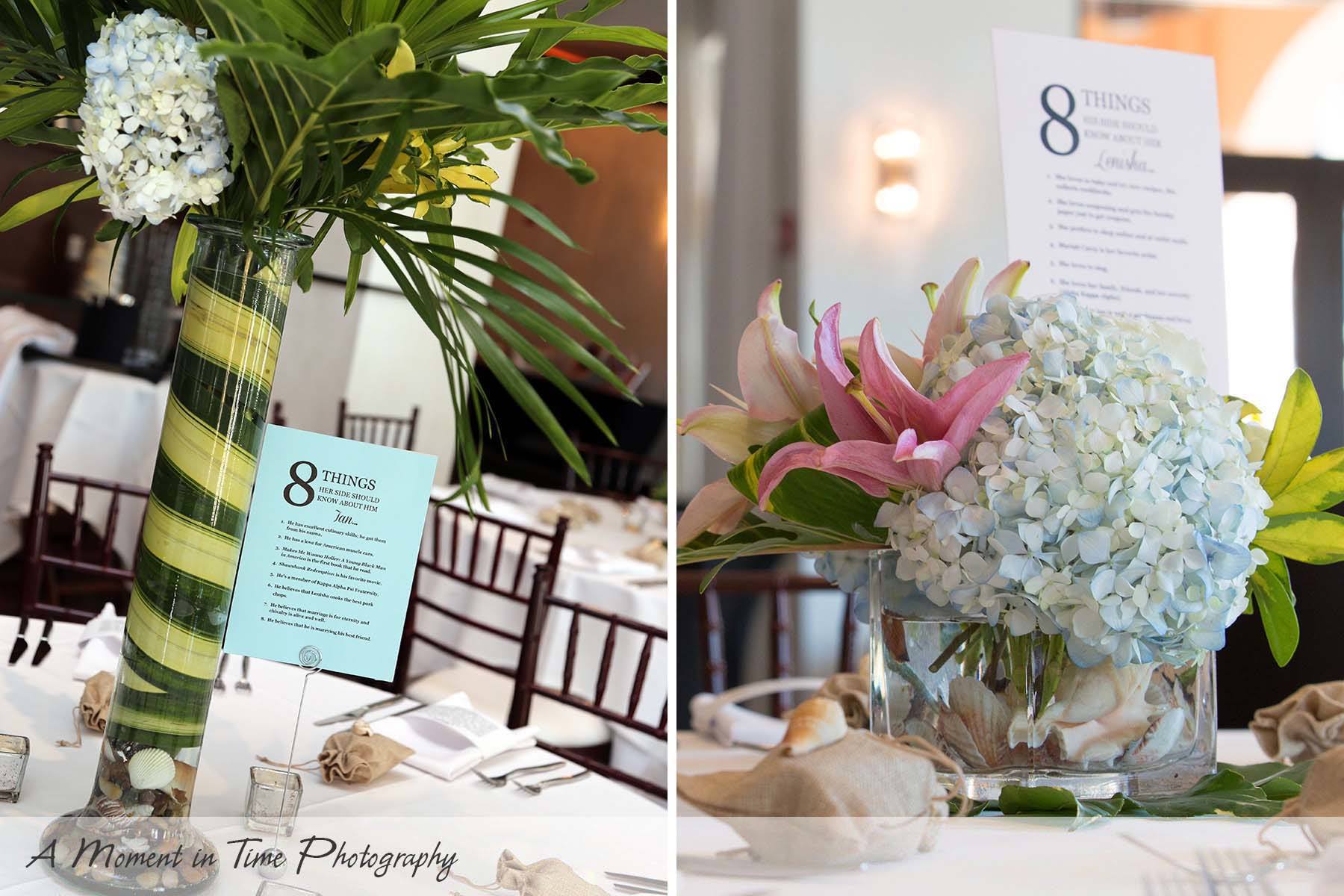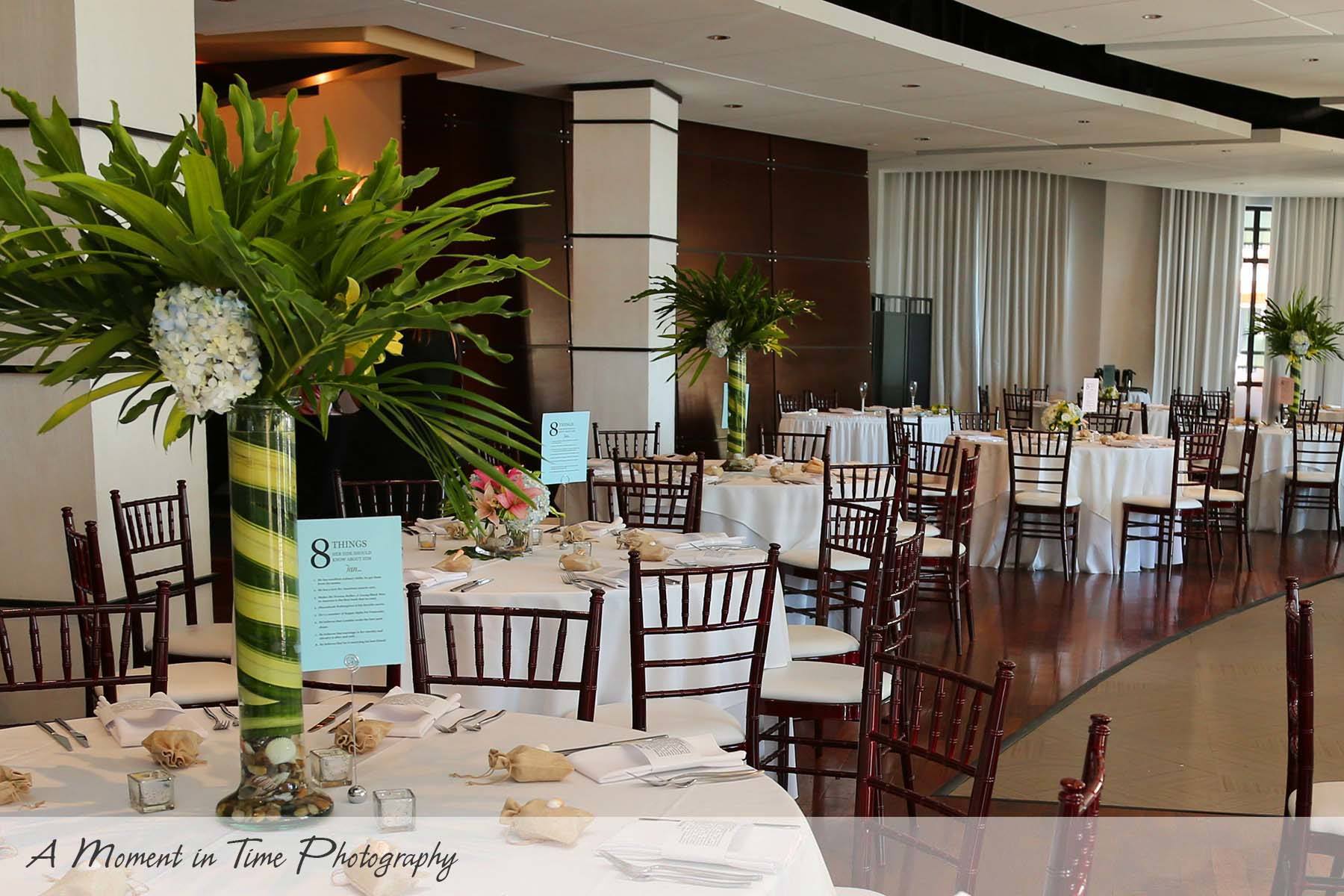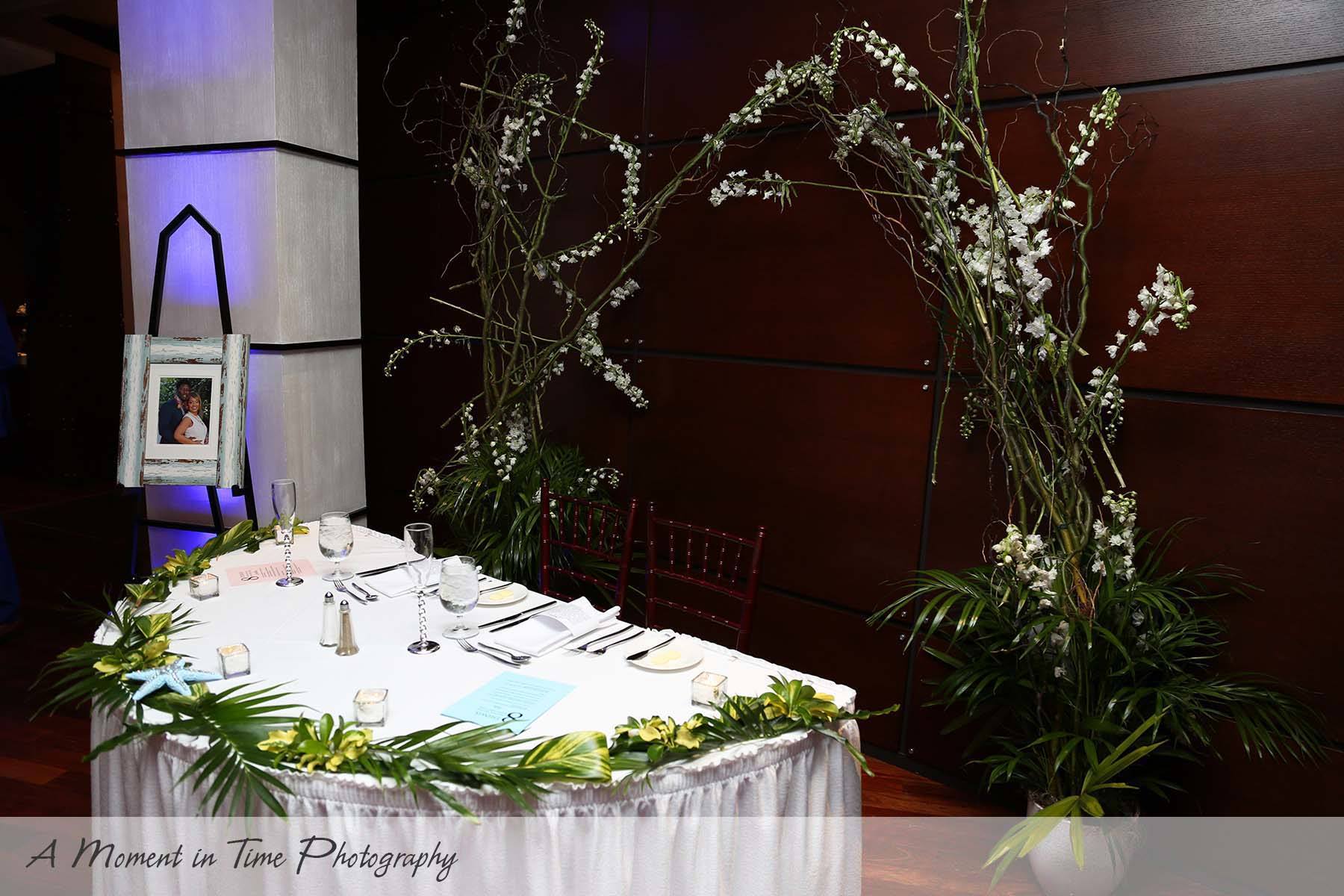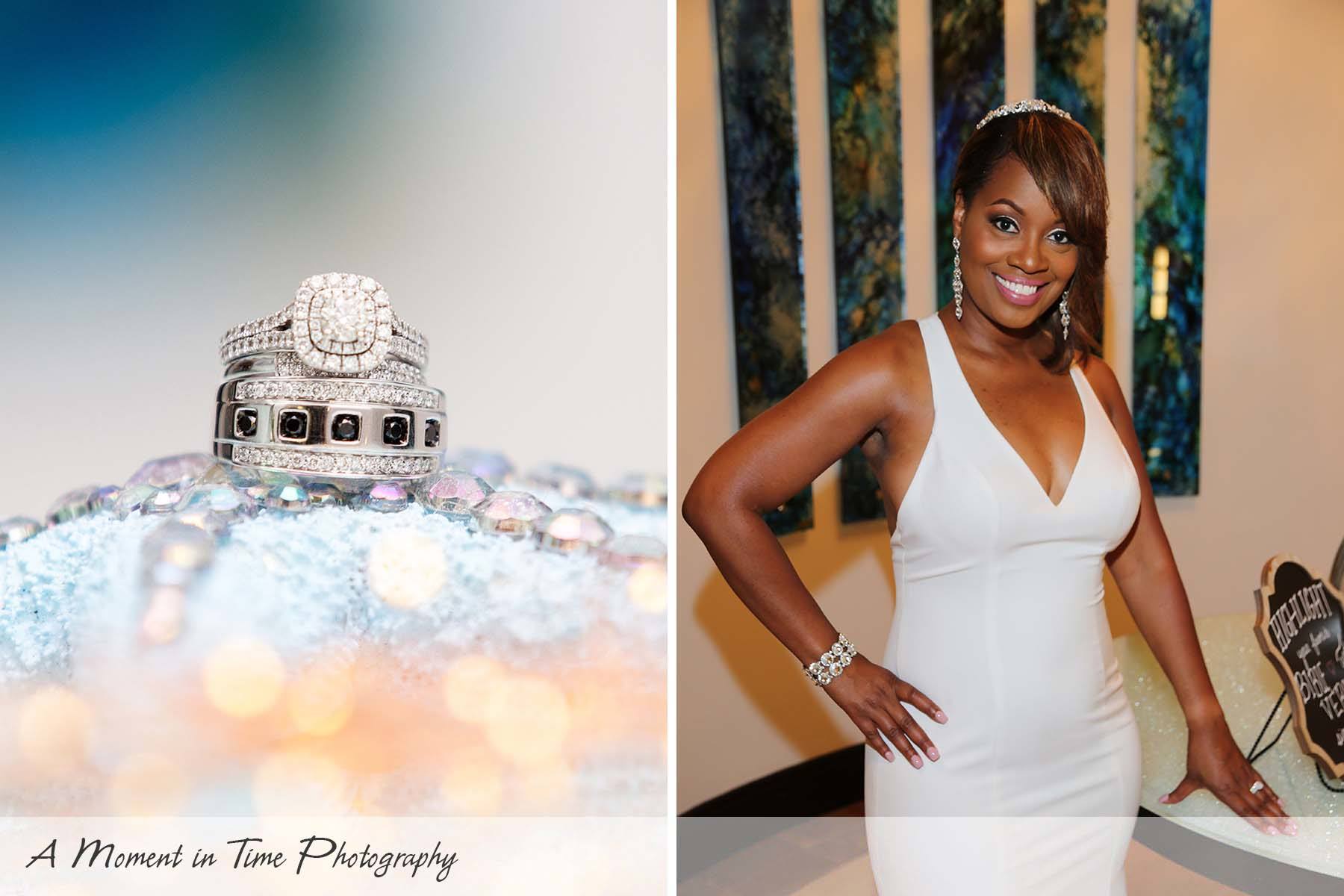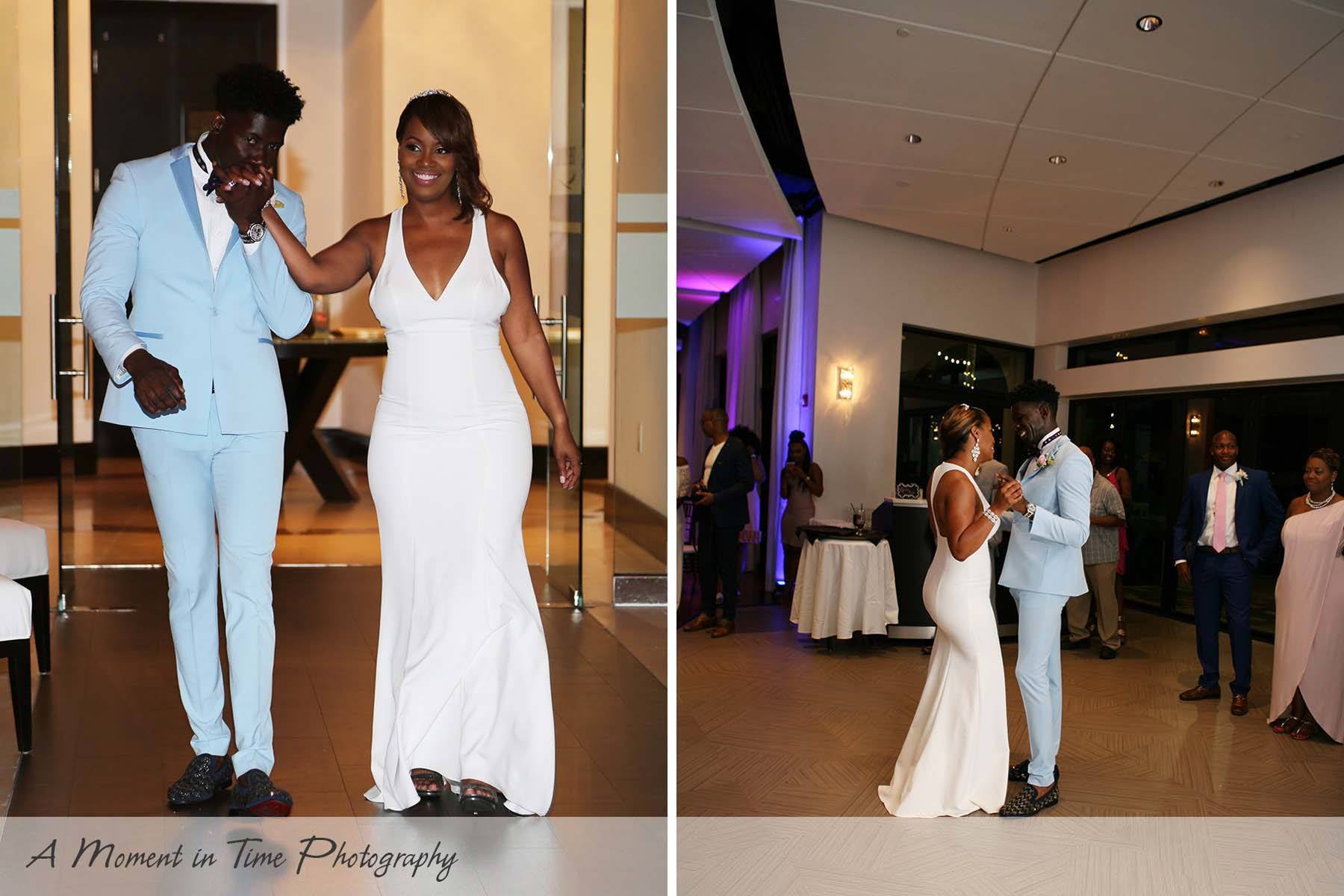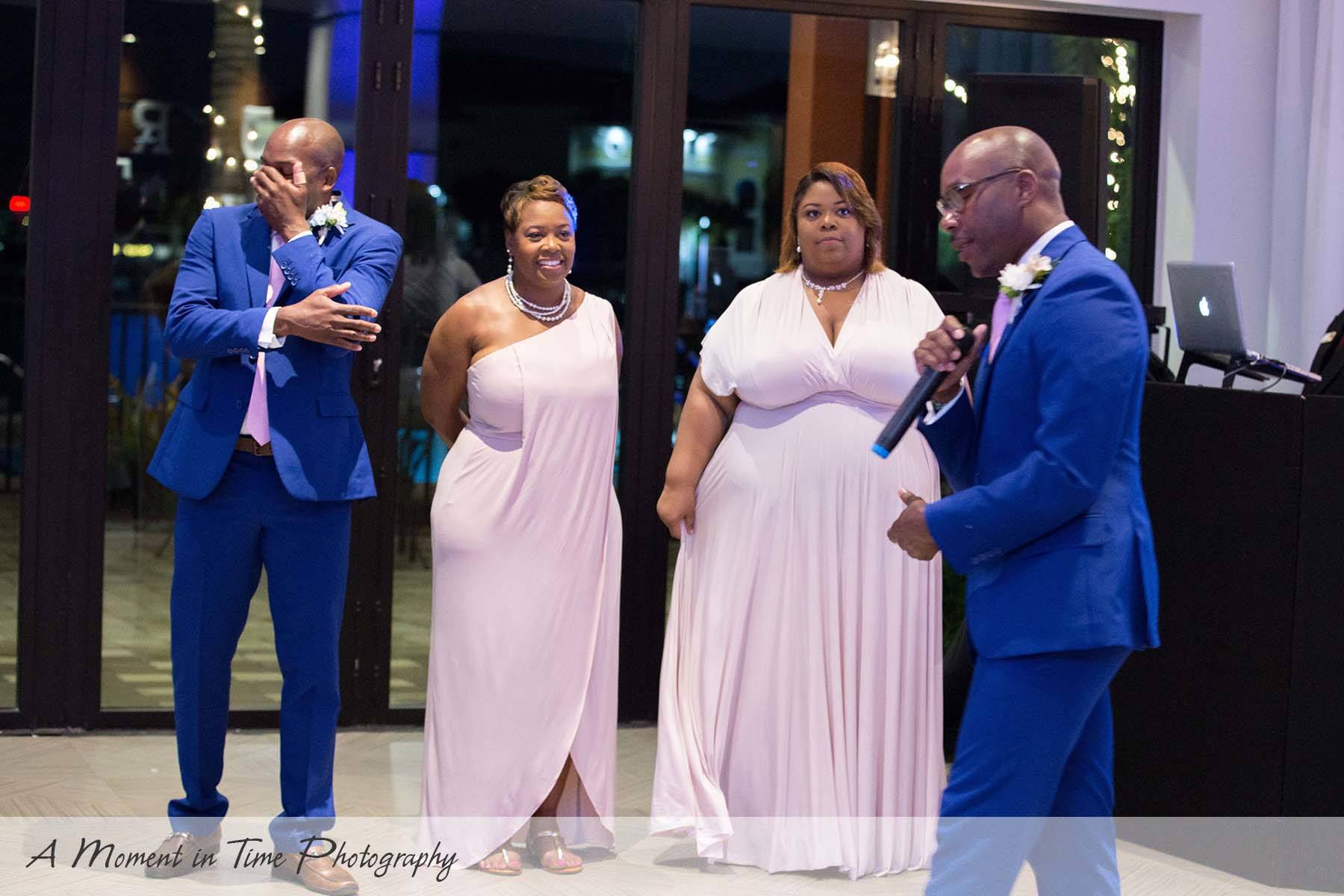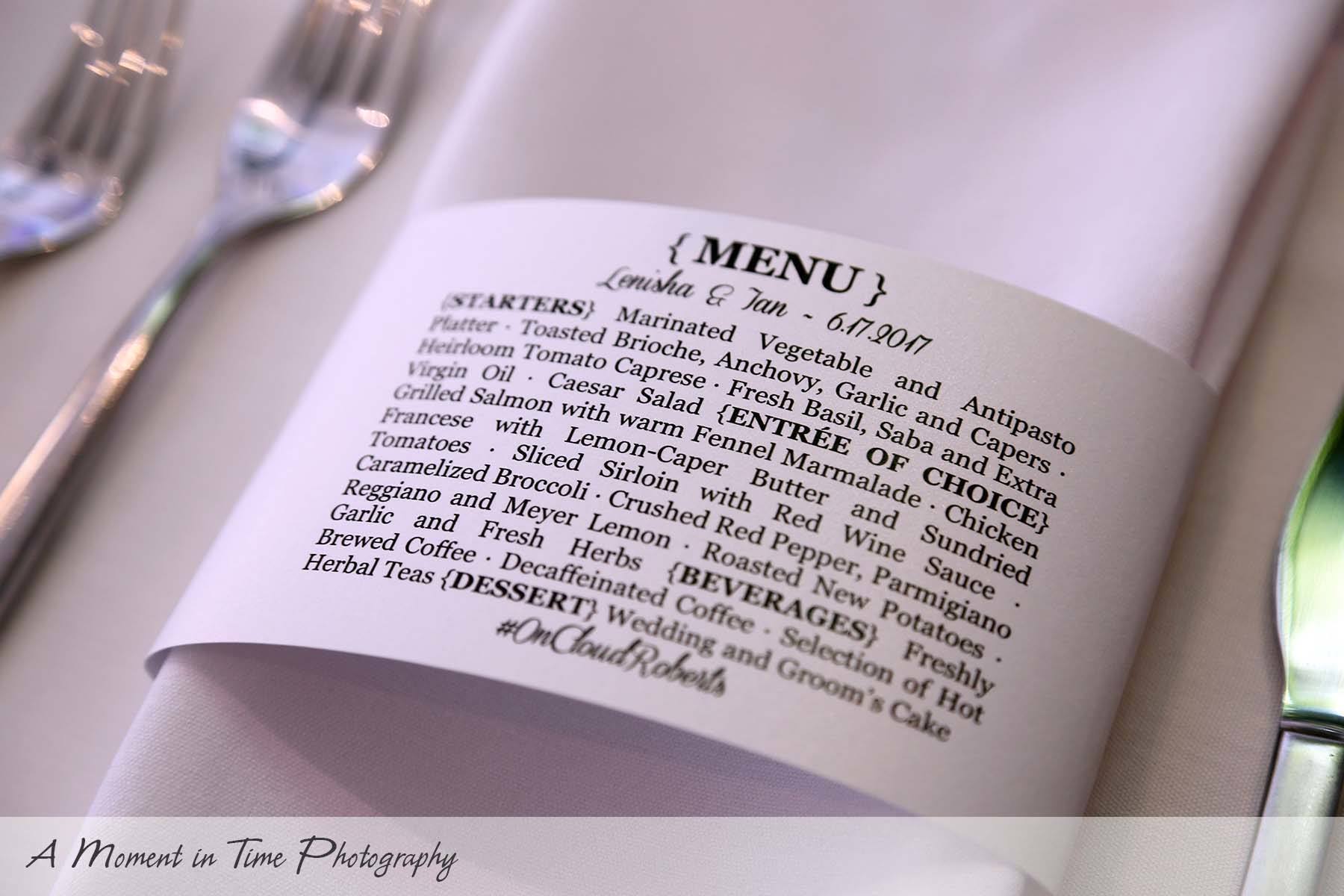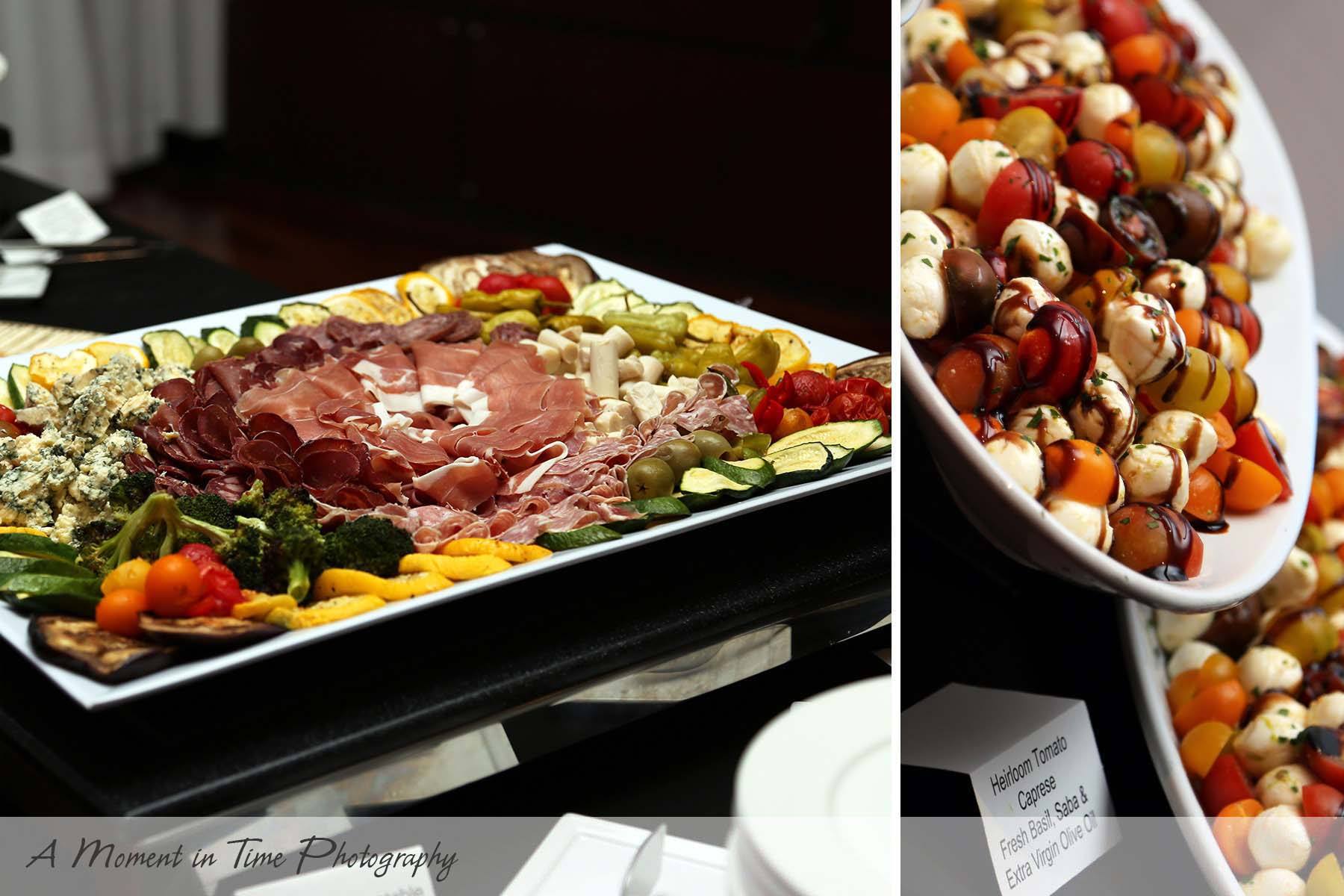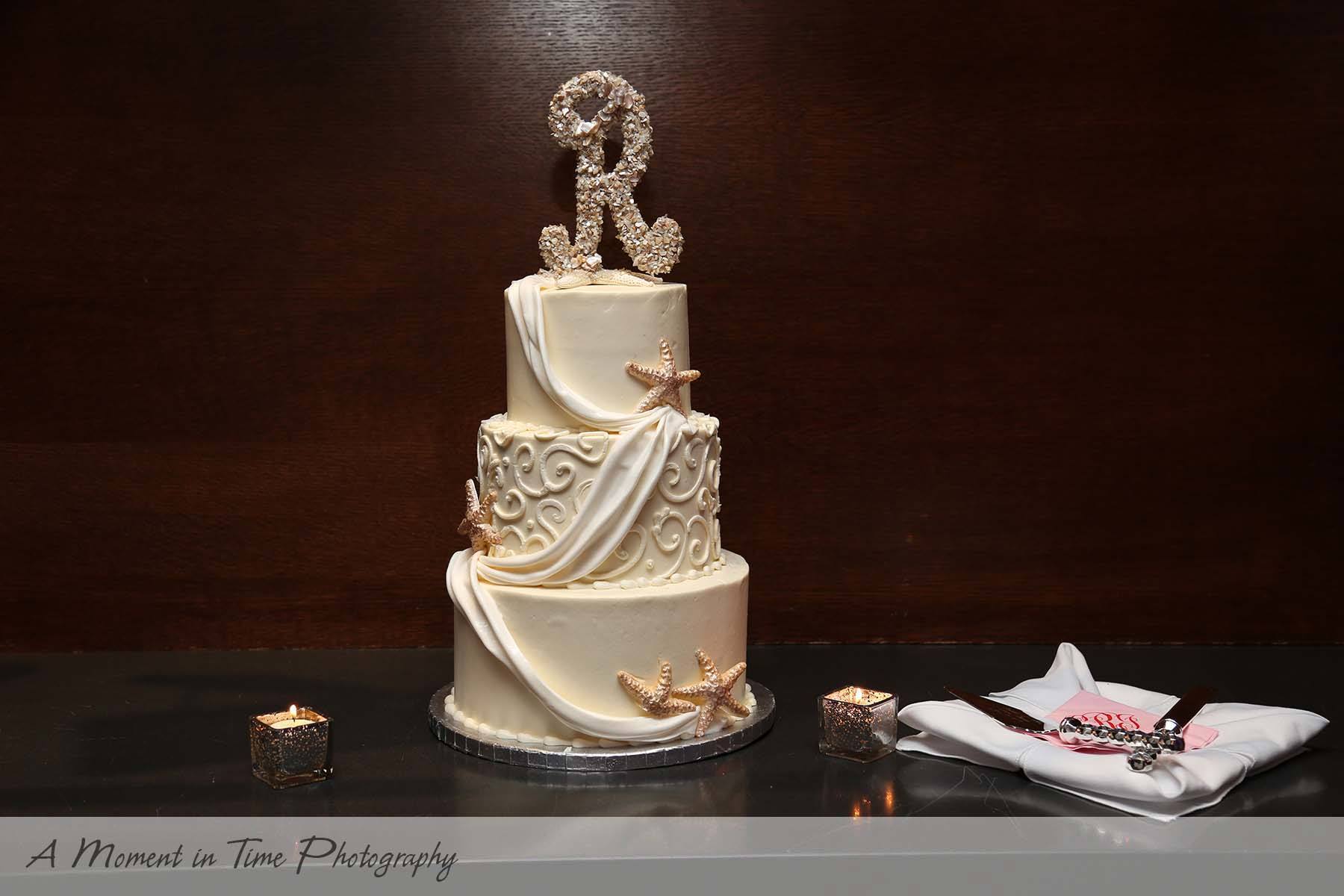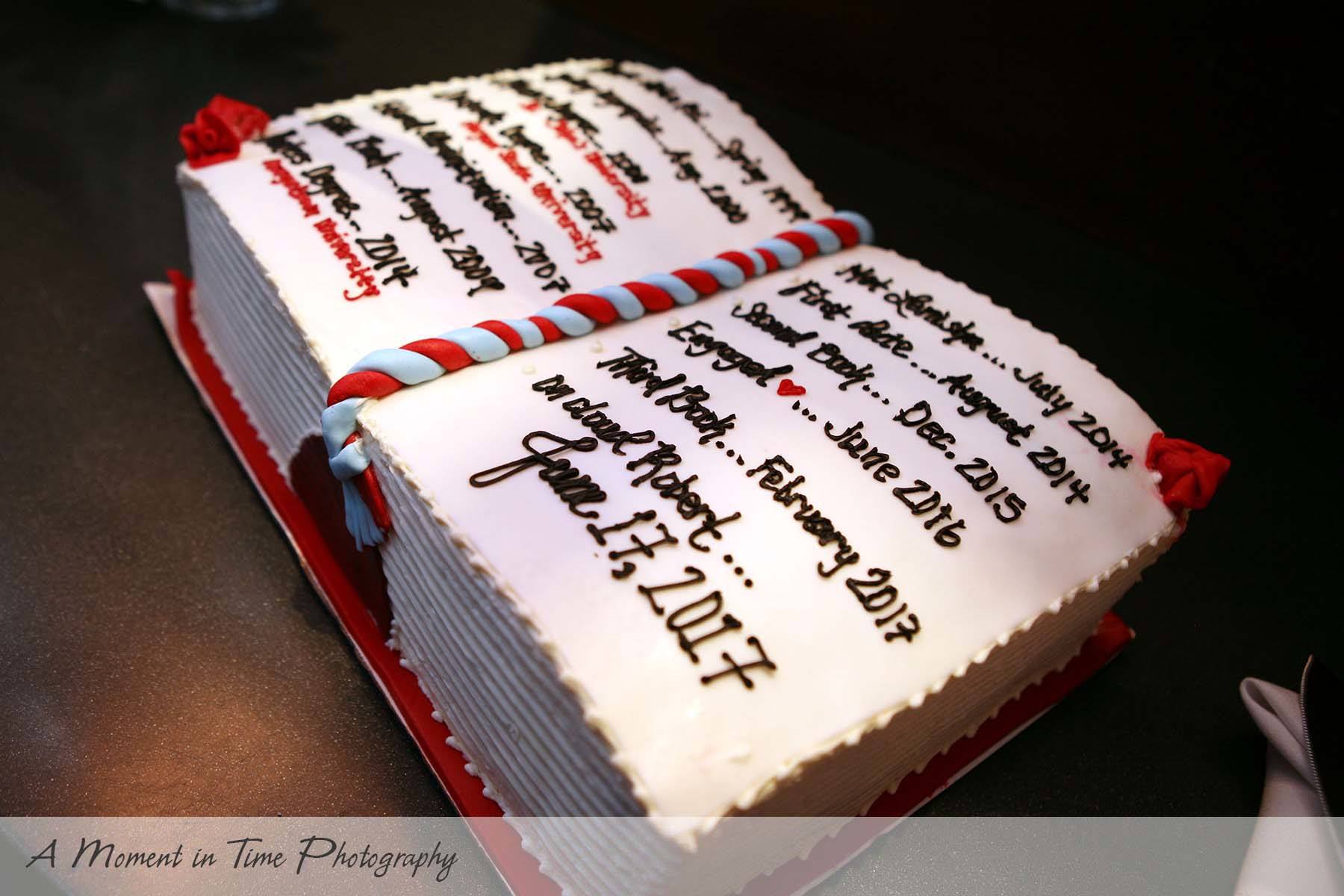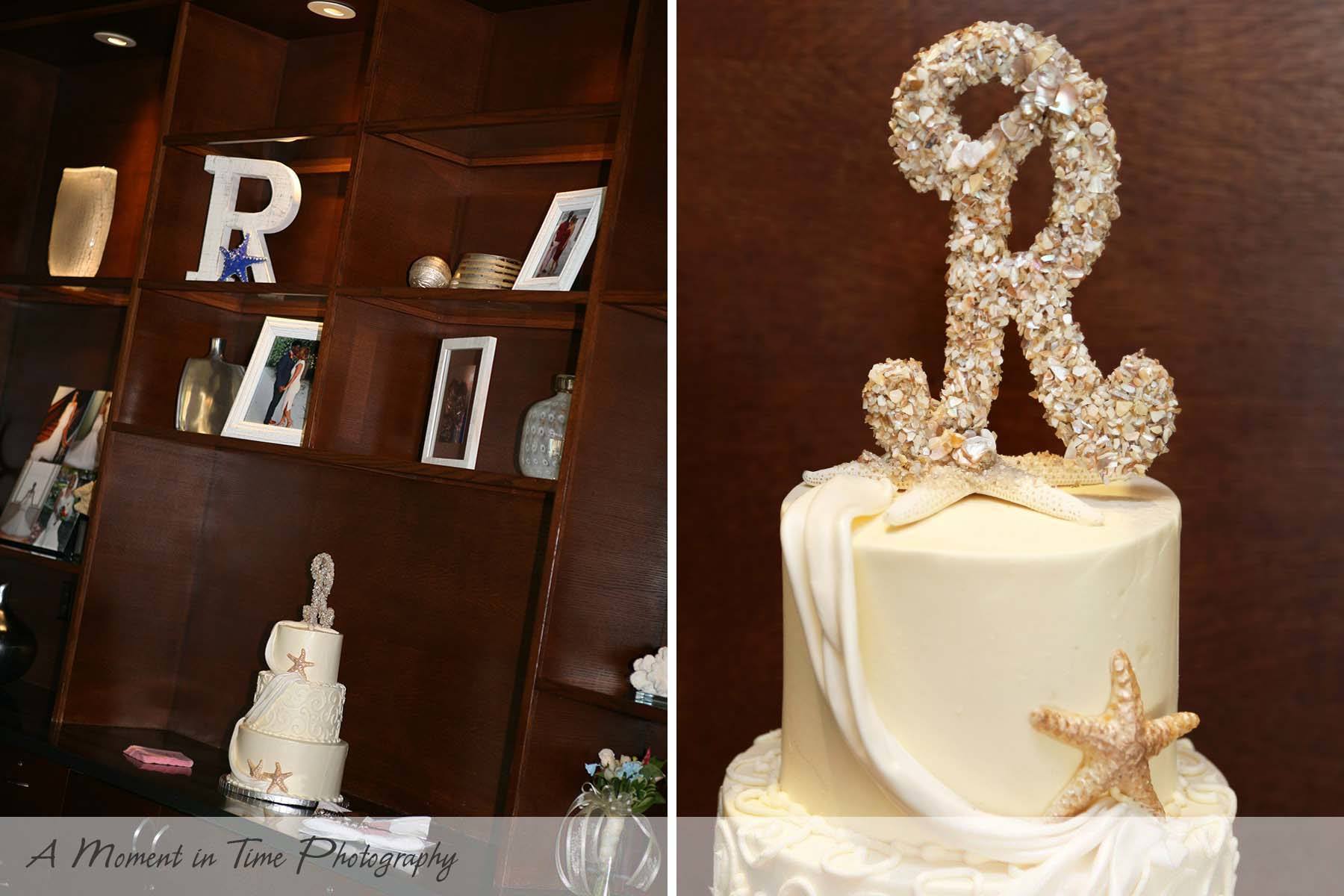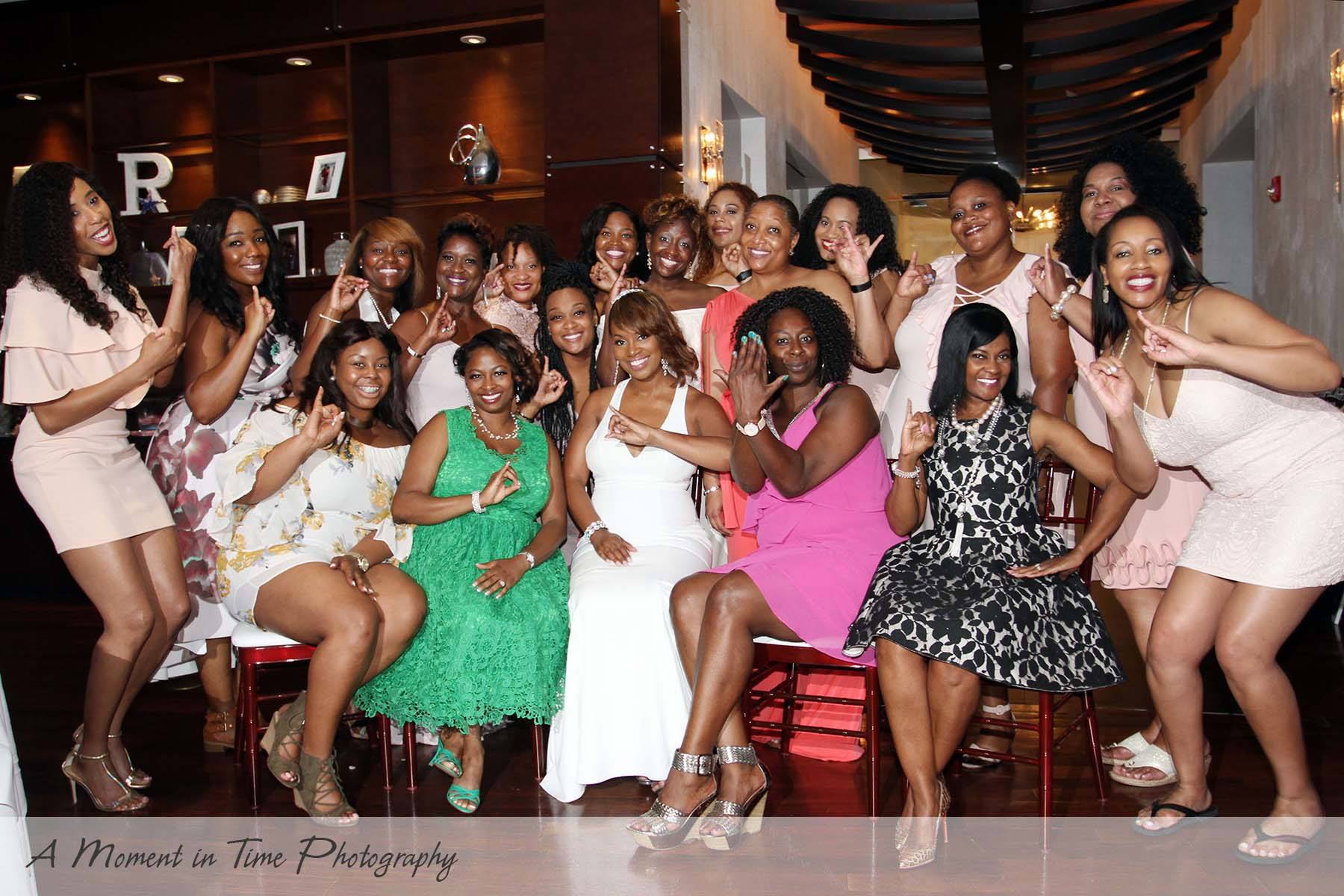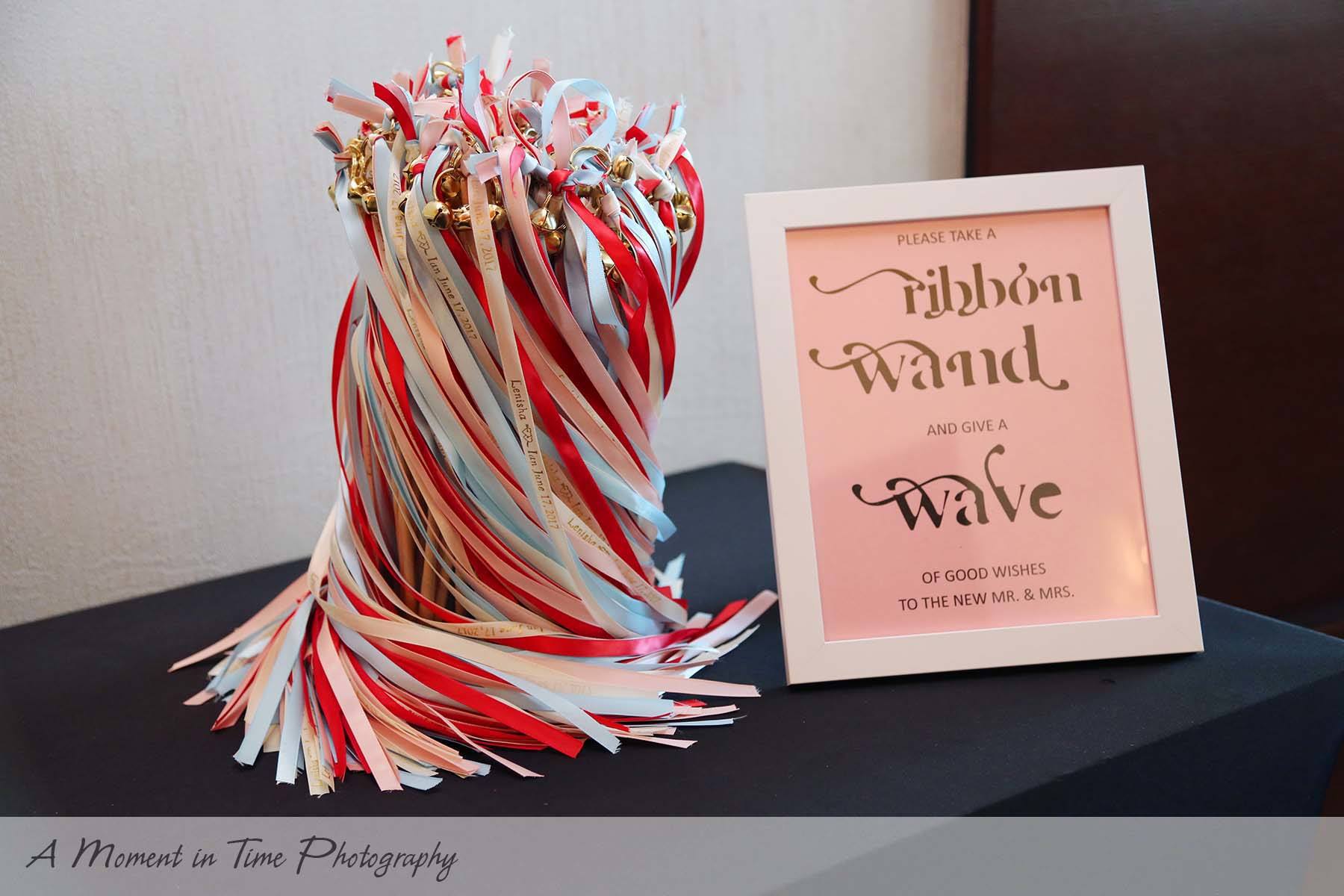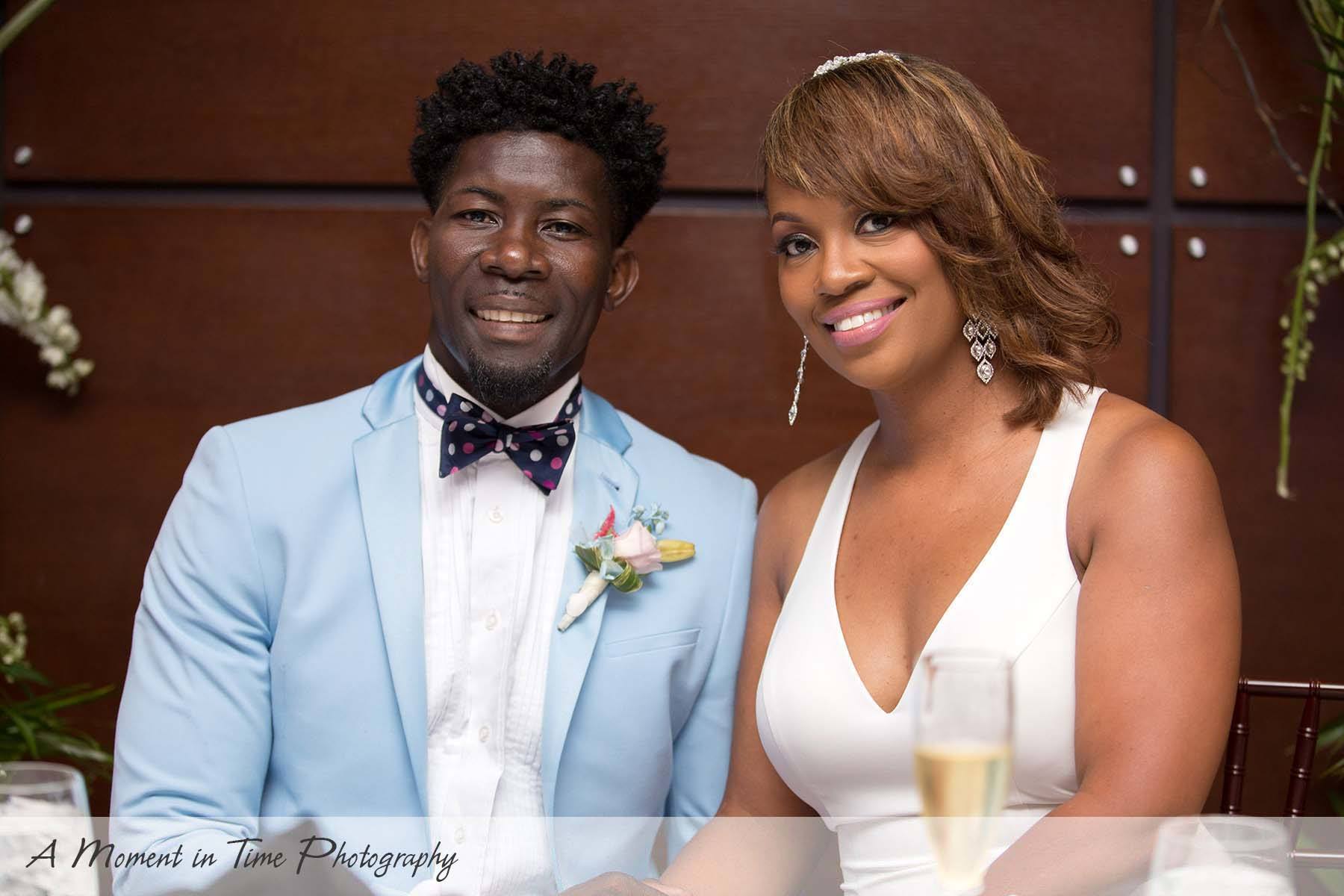 Vendors
Photographer: A Moment In Time Photography
Reception Venue: Naples Bay Resort