As wedding photographers, we are amazingly blessed to witness love in its purest form. The wedding day is filled with so many emotions and so much joy. It's was an honor to capture Shane and Jamie's beautiful day.
There is something beyond special about a beach wedding. Perhaps it's the salty air or the tranquil breeze or the soothing sound? On Saturday, February 18, 2017, the beach did not disappoint. Shane and Jamie Alexander were married at the stunning Marco Beach Ocean Resort in a lovely seaside ceremony. The sea was calm; the golden sand was soothing and the bride and groom were so much in love. Shane and his groomsmen looked handsome in gray while the bridesmaids looked exquisite in coral. Jamie was absolutely breathtaking in her lacy and flowy gown with her hair cascading over her shoulder.
As the ceremony began, the bridal party made their way down the long boardwalk. There was a lovely anticipation as Jamie took this long waited walk to become Mrs. Alexander. As she walked, Shane looked proud, like he was the luckiest man alive. Before saying their "I do's," the radiant couple took part in a sand ceremony. The wedding sand ceremony expresses the coming together of two people or two families into one new family. Once the vows were said, Shane kissed his beautiful bride.
The details of this tropical beach wedding came together flawlessly. Shane's talented mother, Linda, created the magnificent centerpieces. Everyone was in total awe with these splendid creations. The centerpieces and the ladies bouquets were all made with tropical flowers, which included various orchids, red ginger, birds-of-paradise, heliconia and orange protae. Other creative details were the beach-themed cake, sand dollar place cards and lovely macaroon favors. What a delightful day!
"Love is just a word until someone comes along and gives it meaning." -Unknown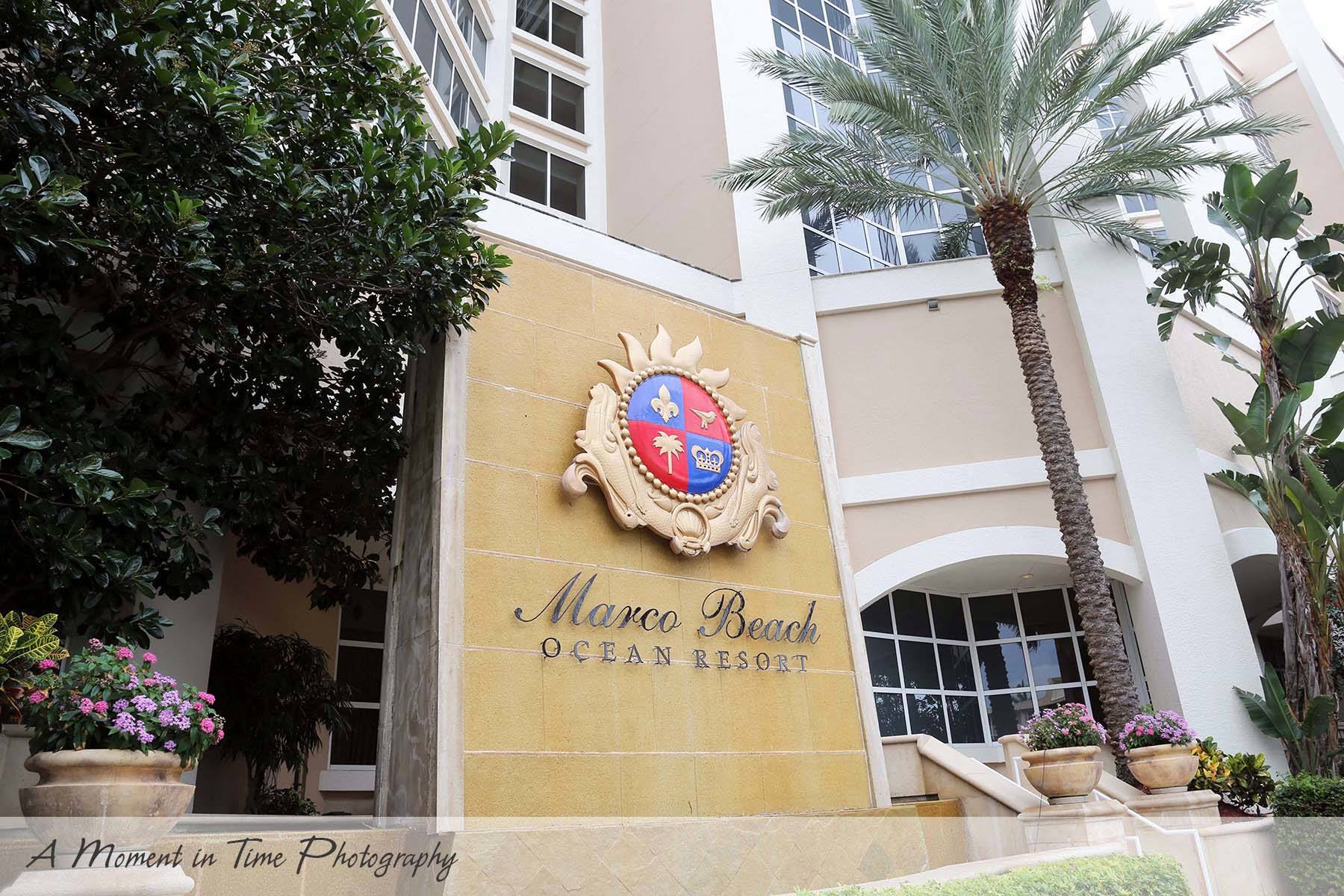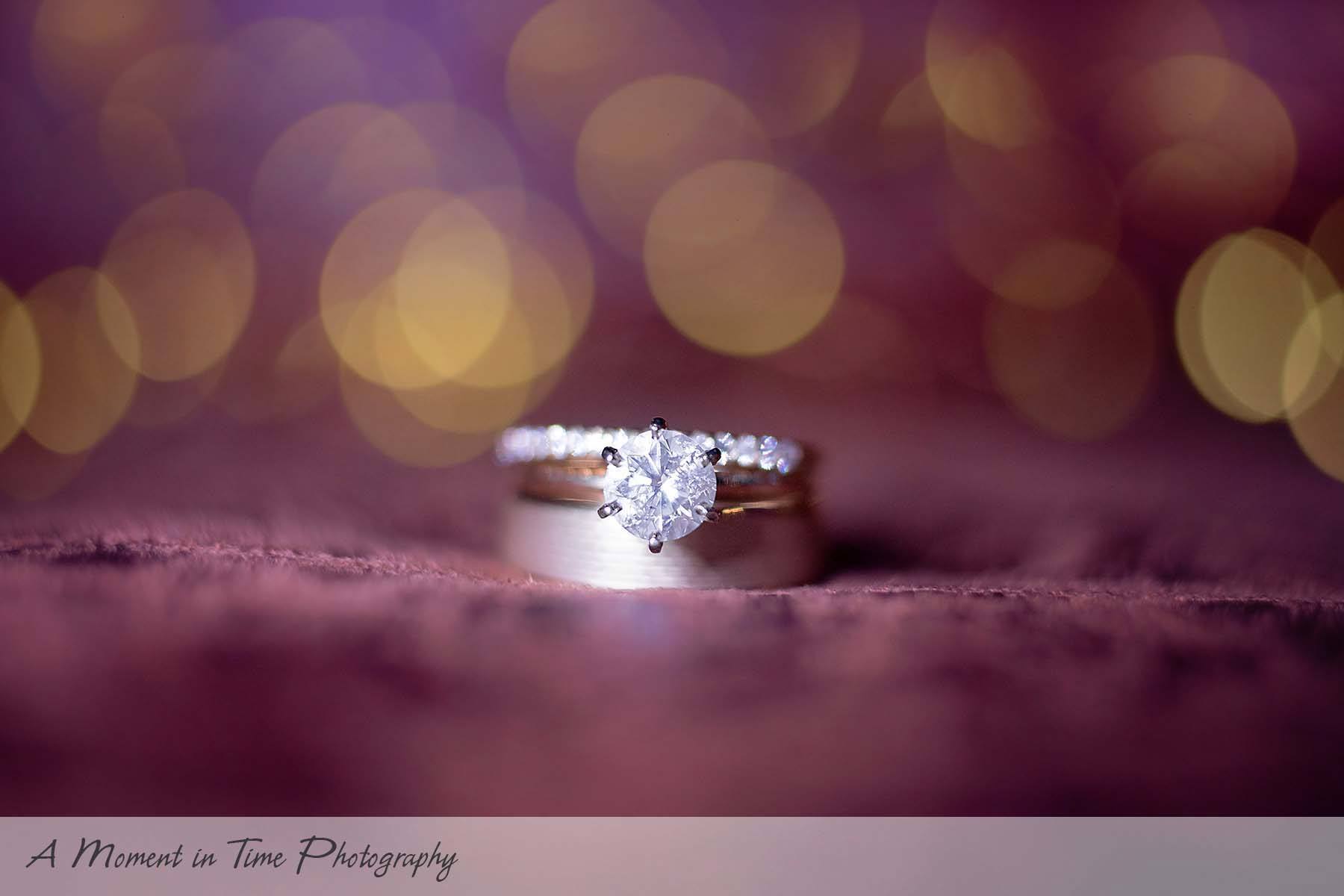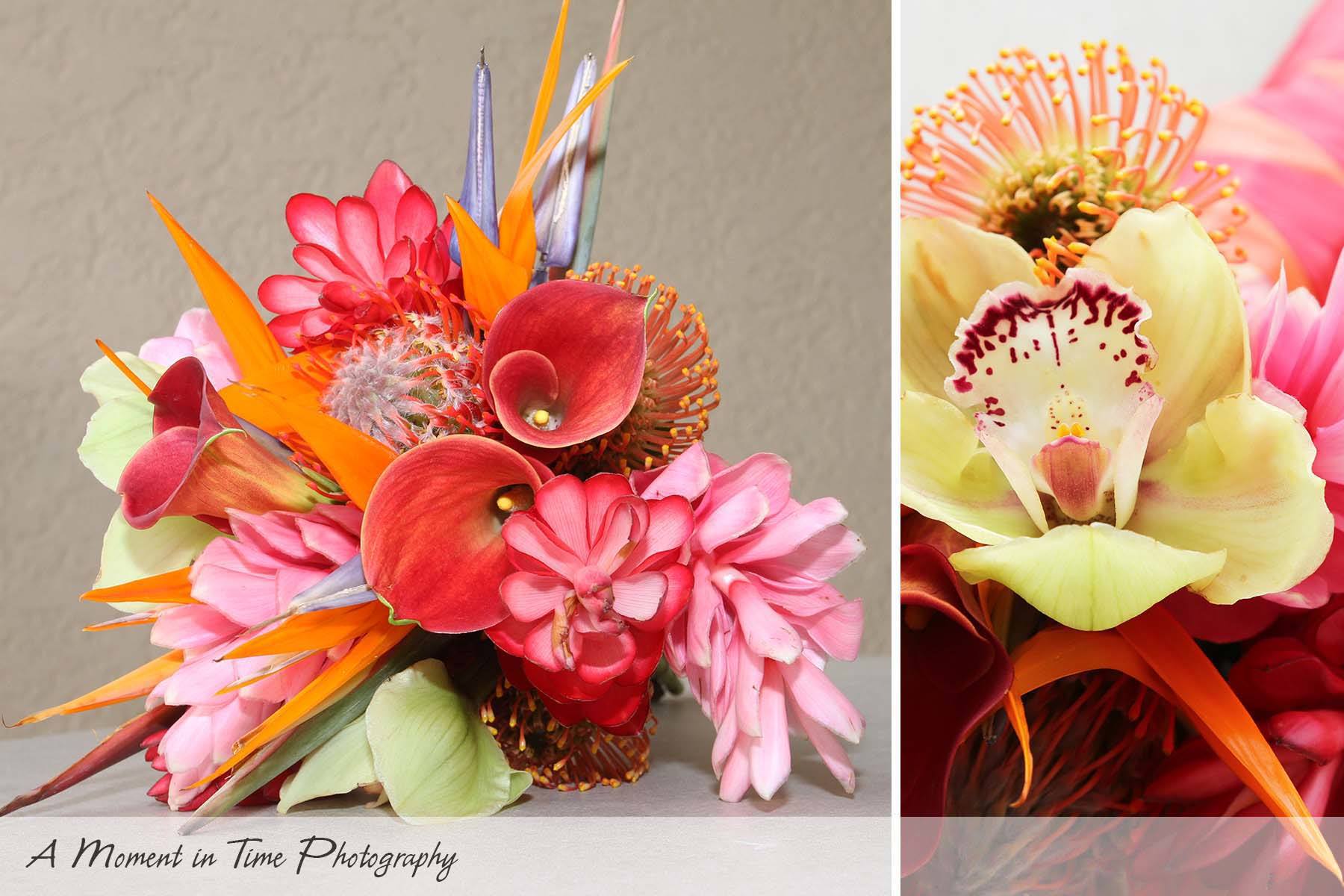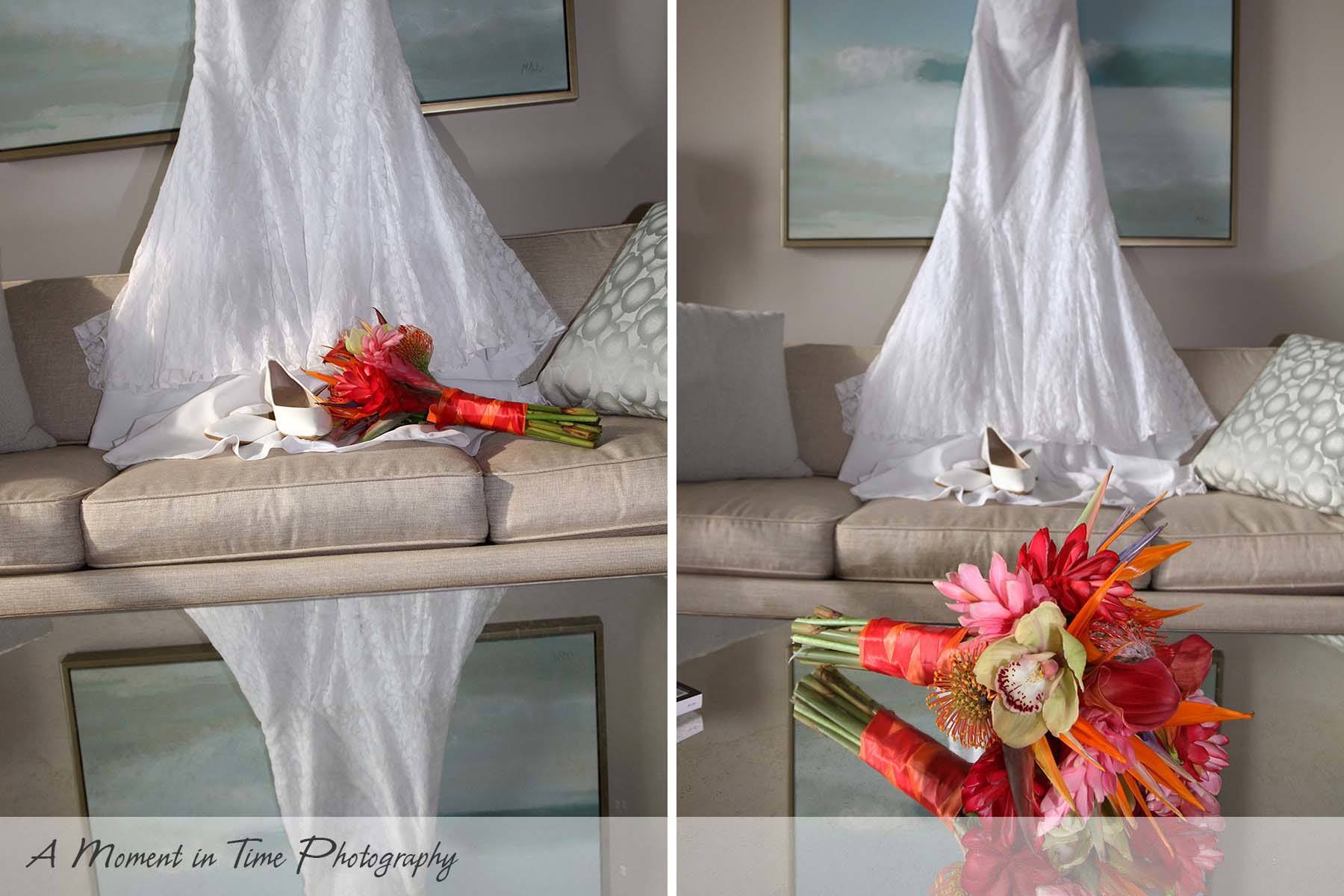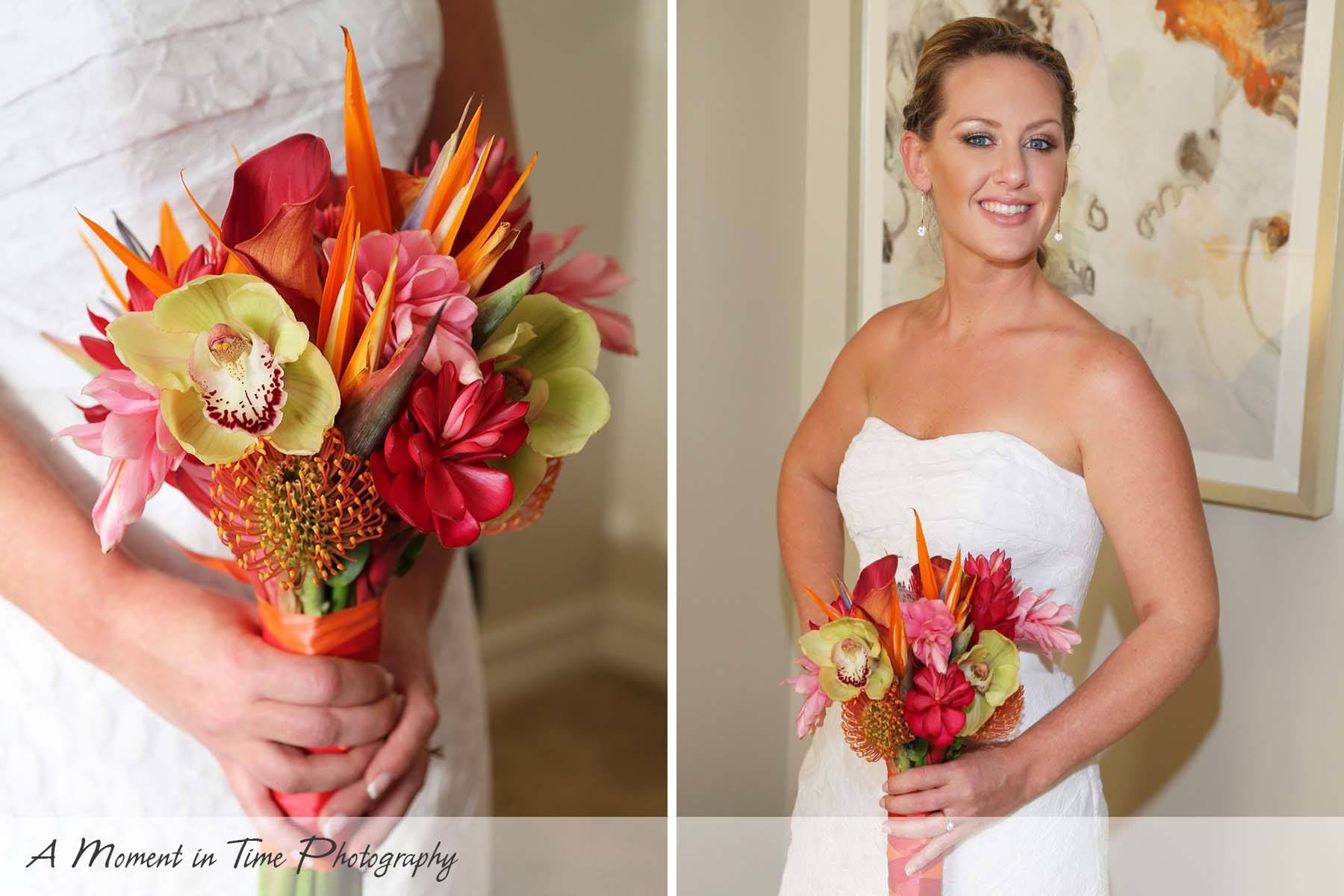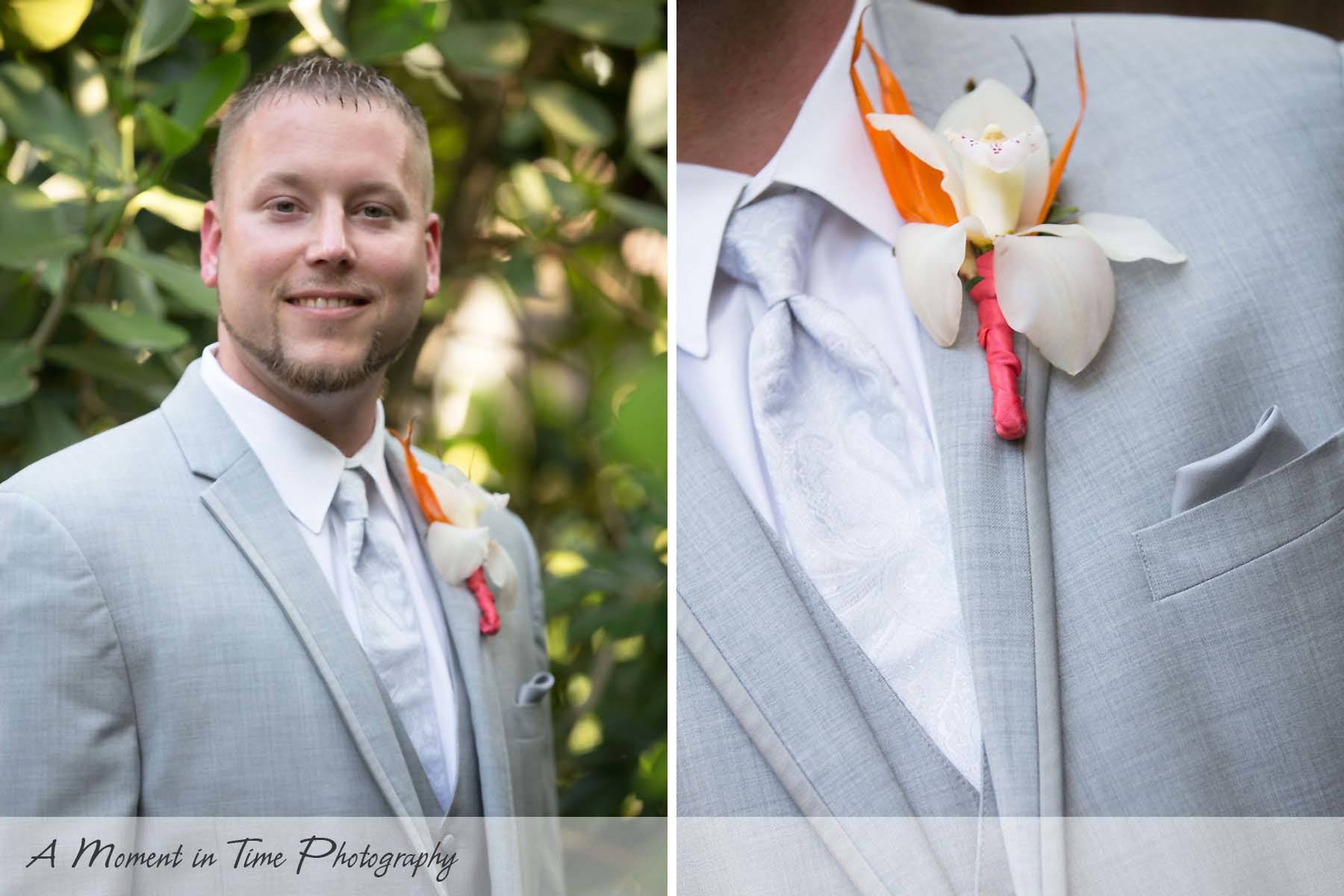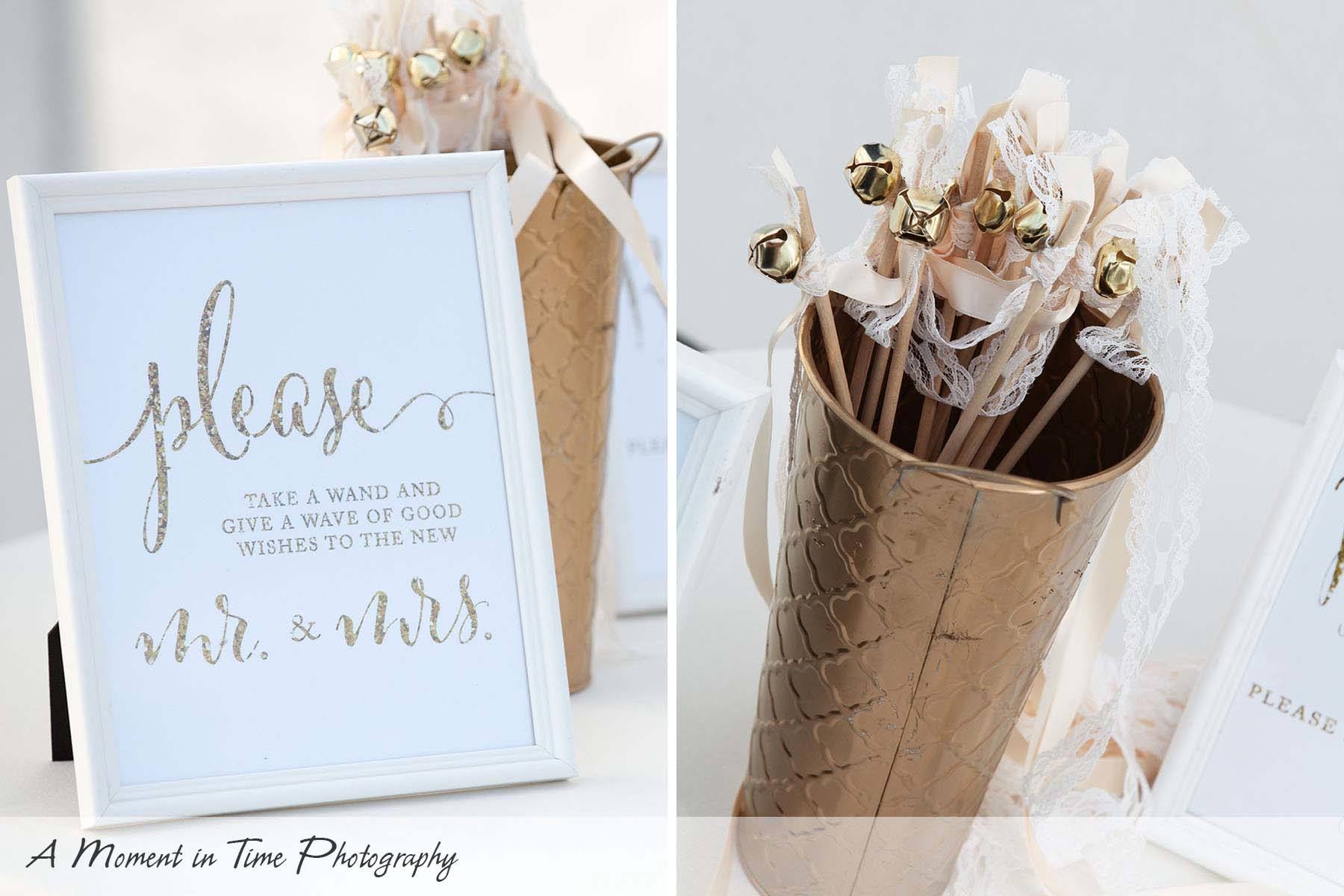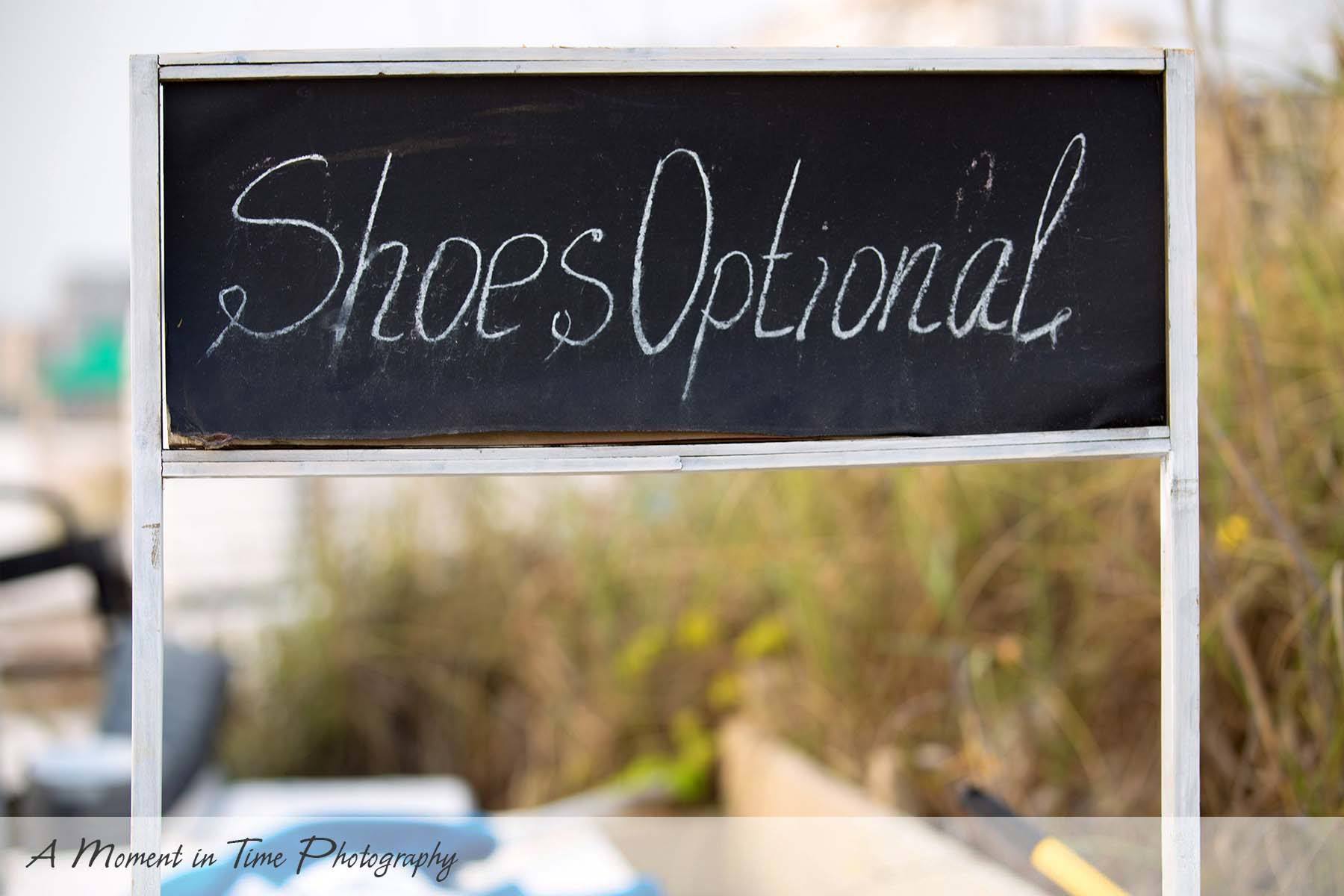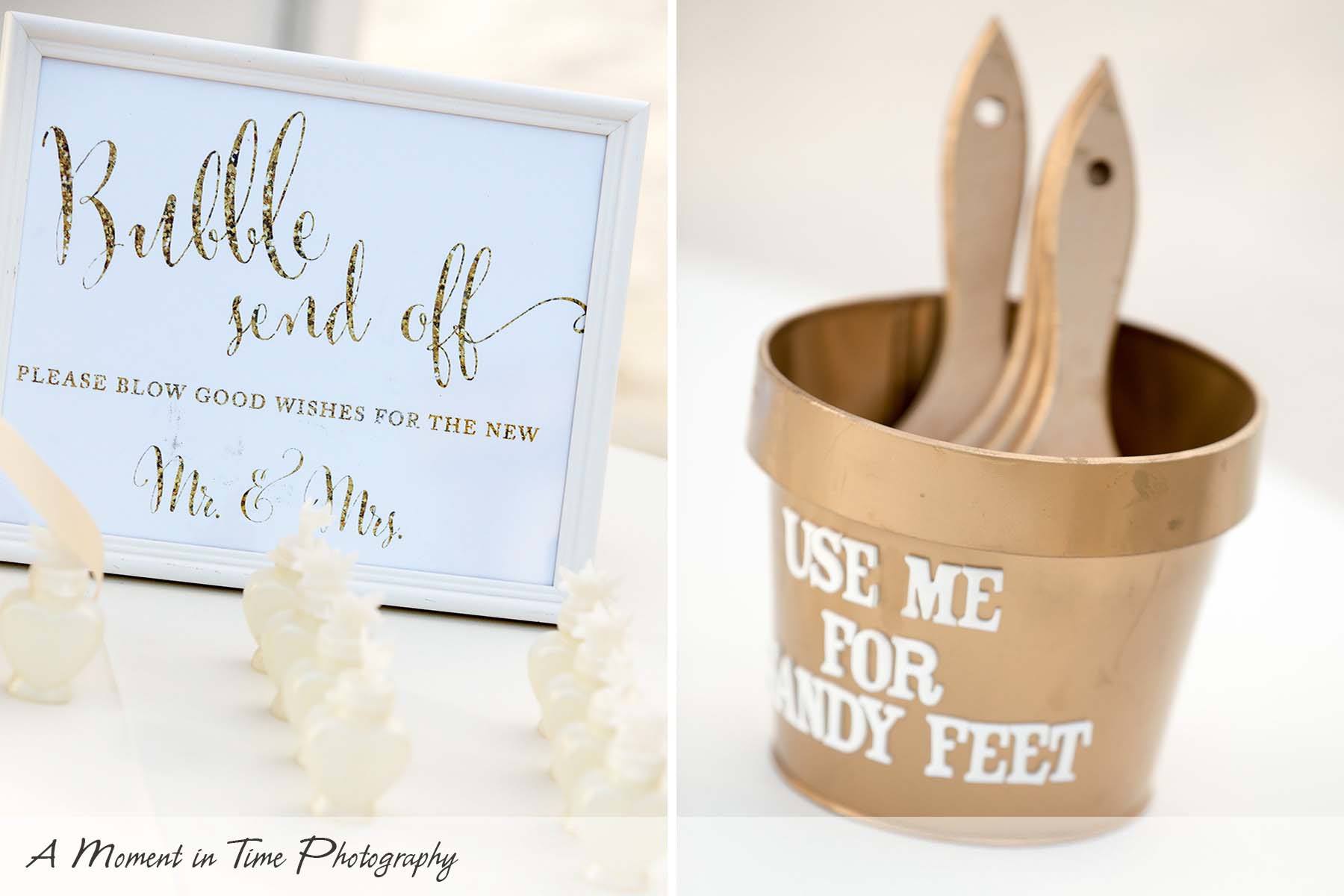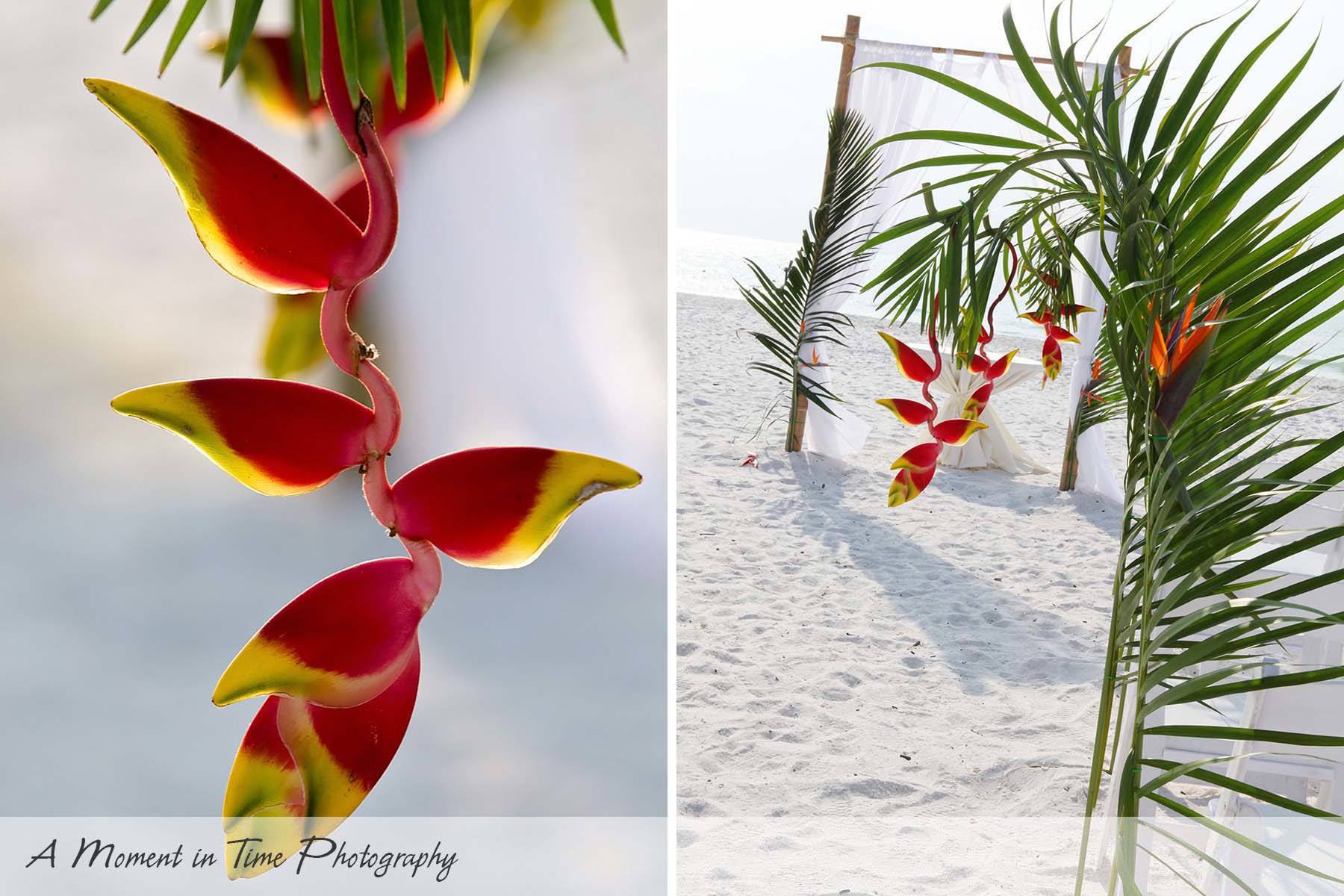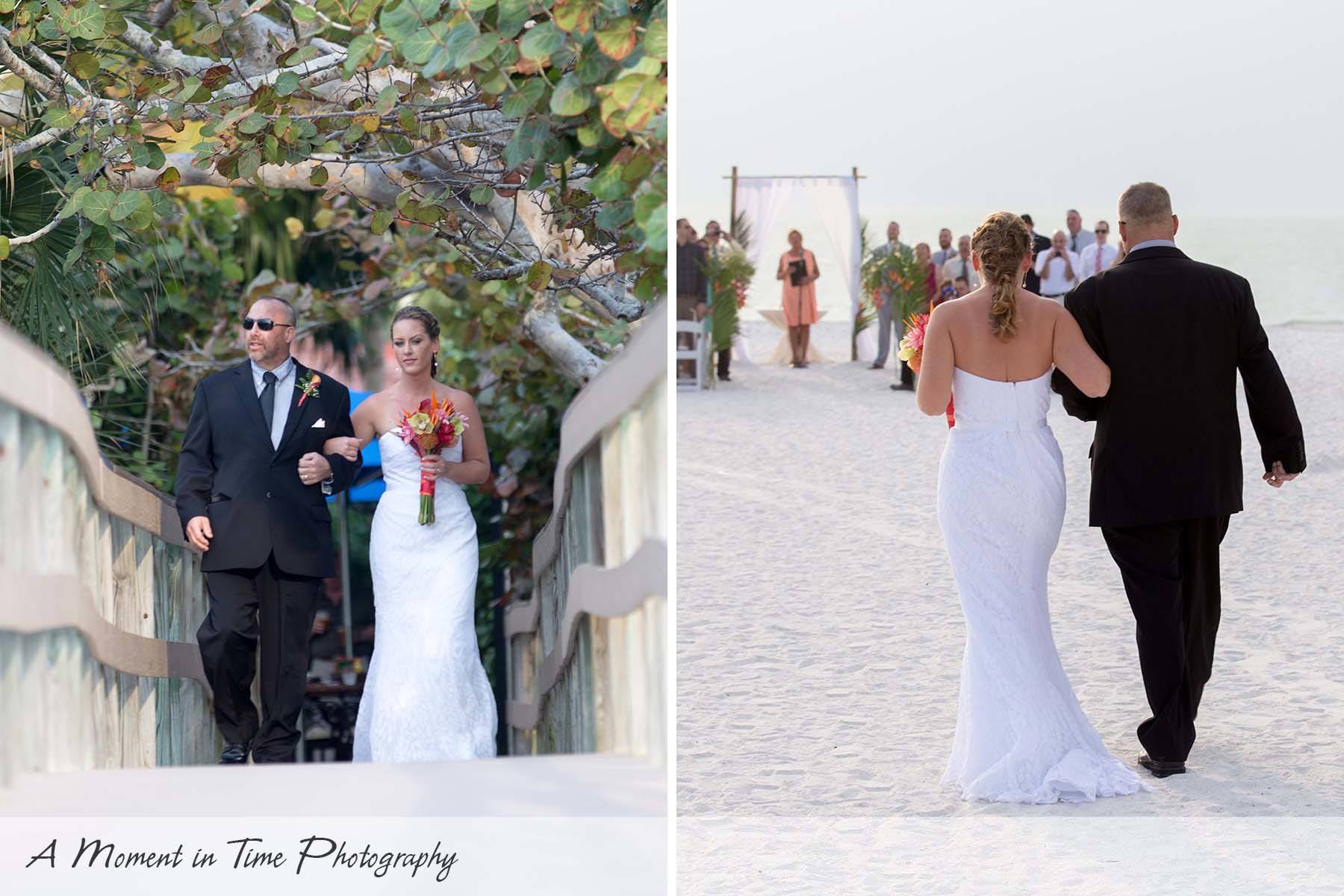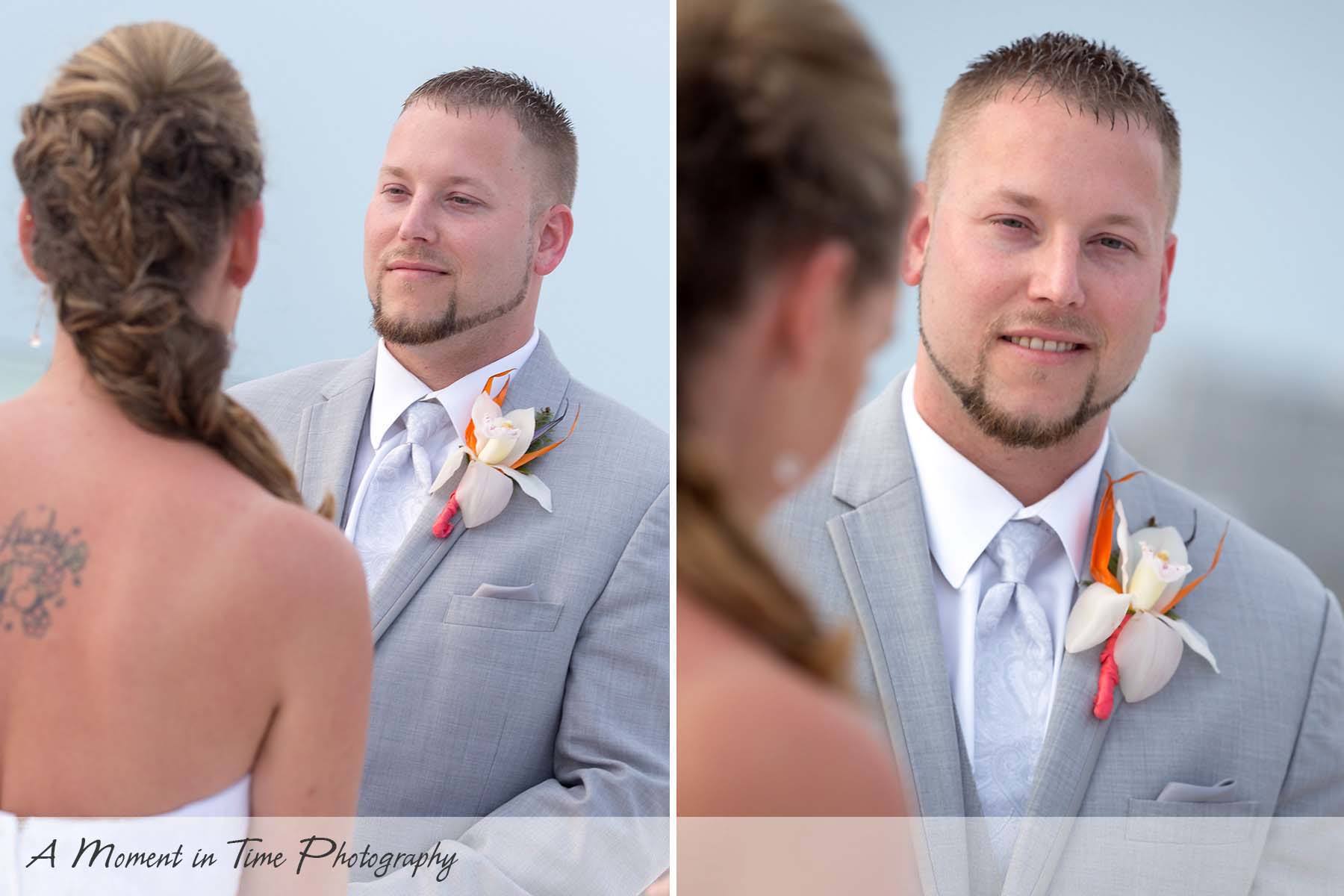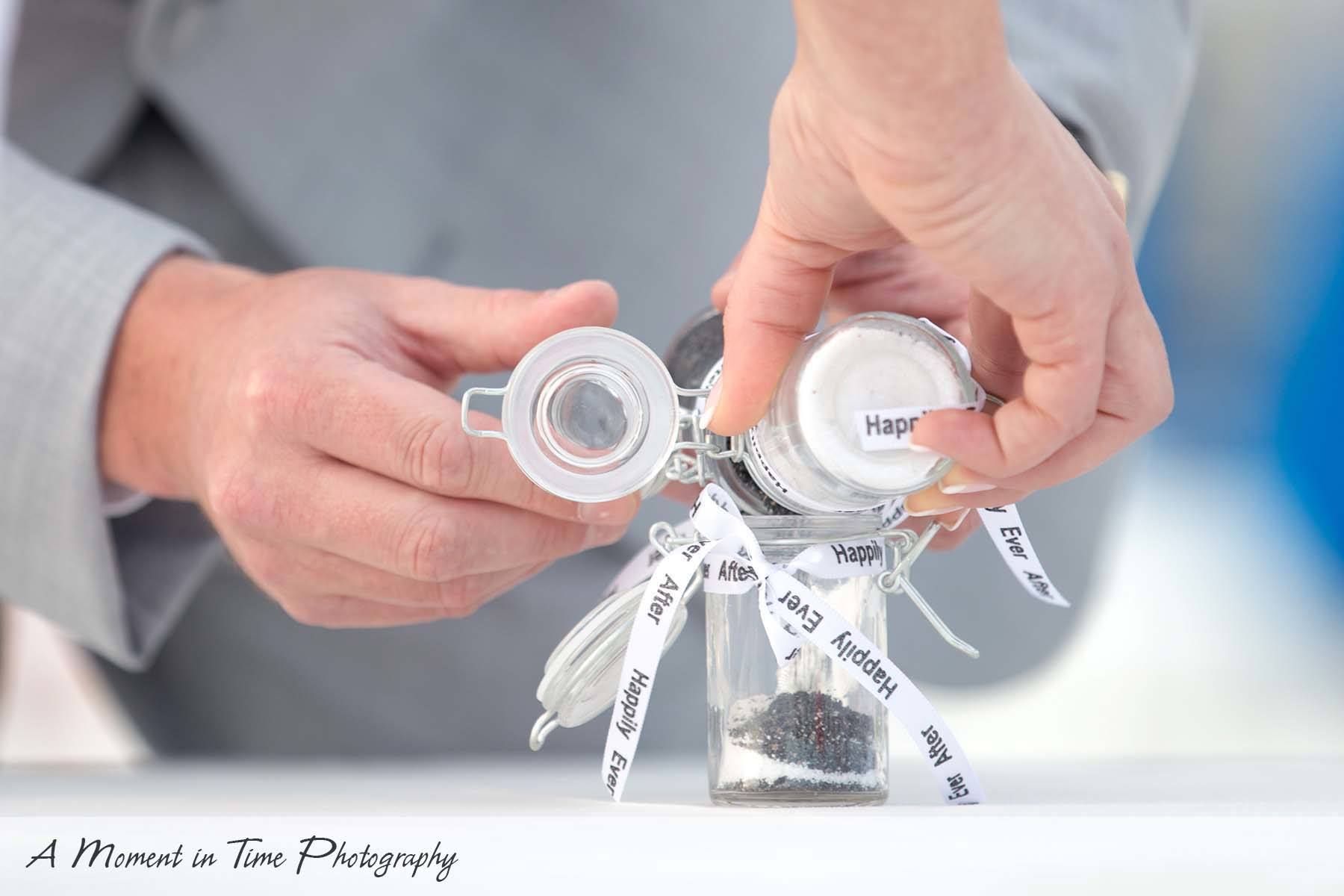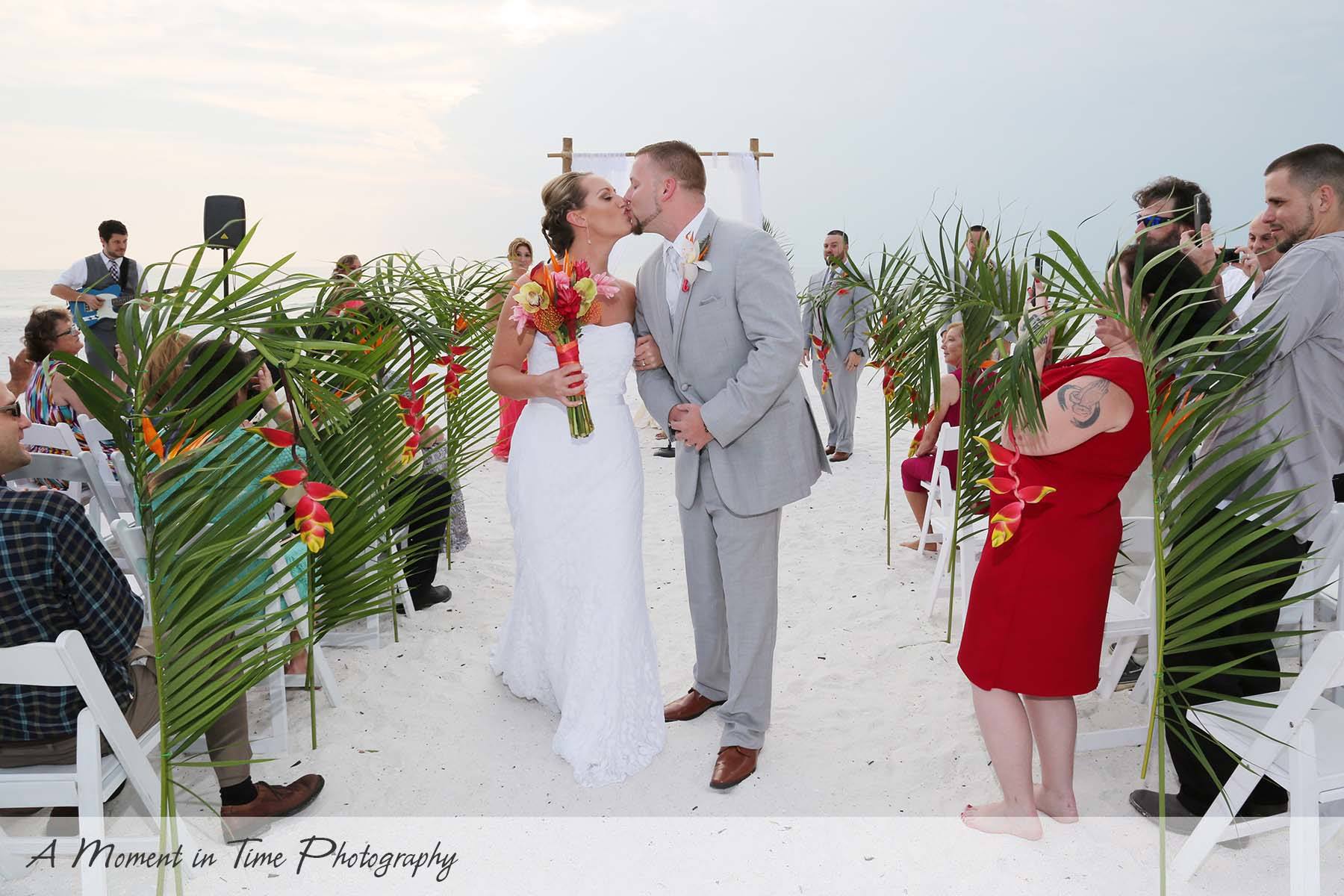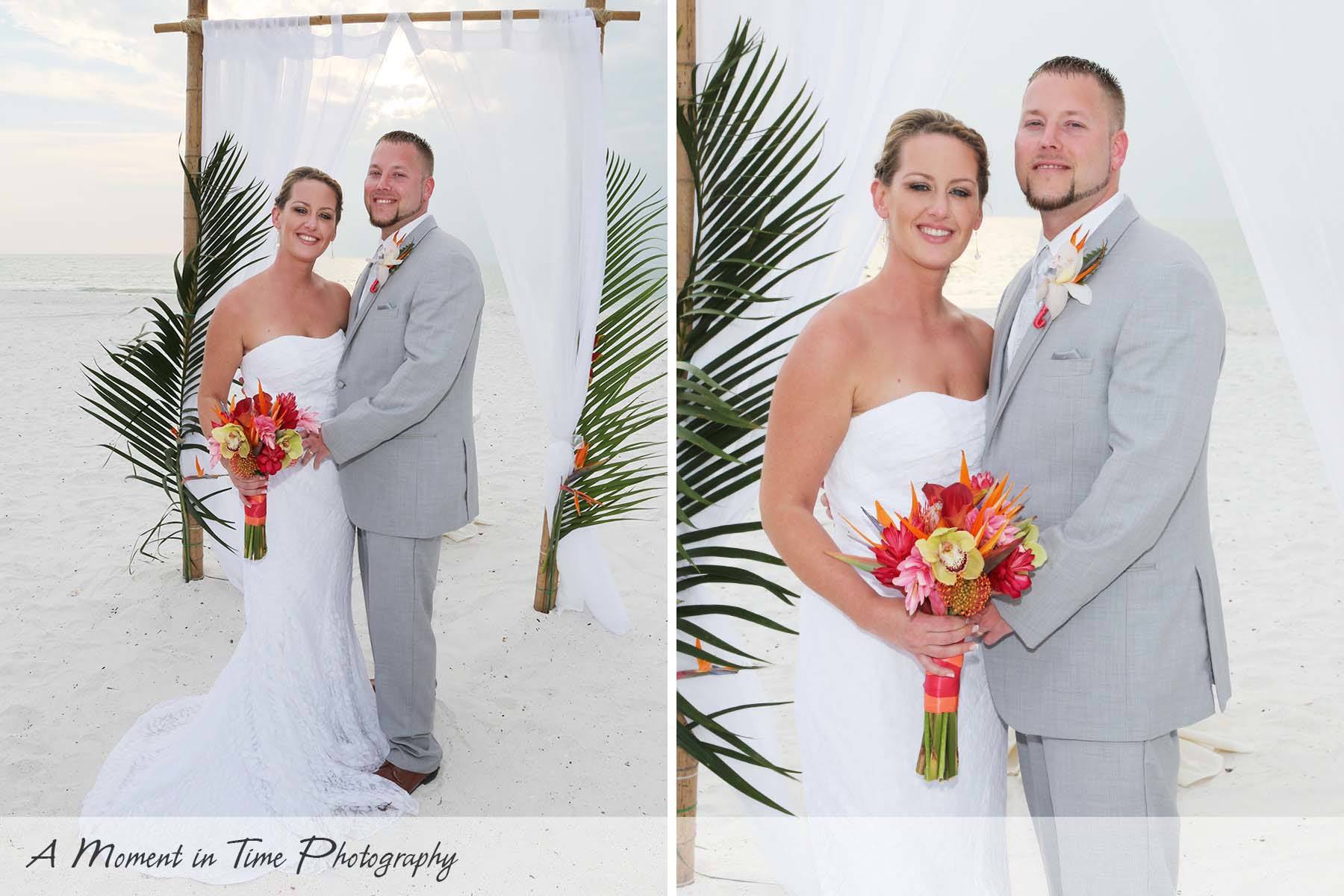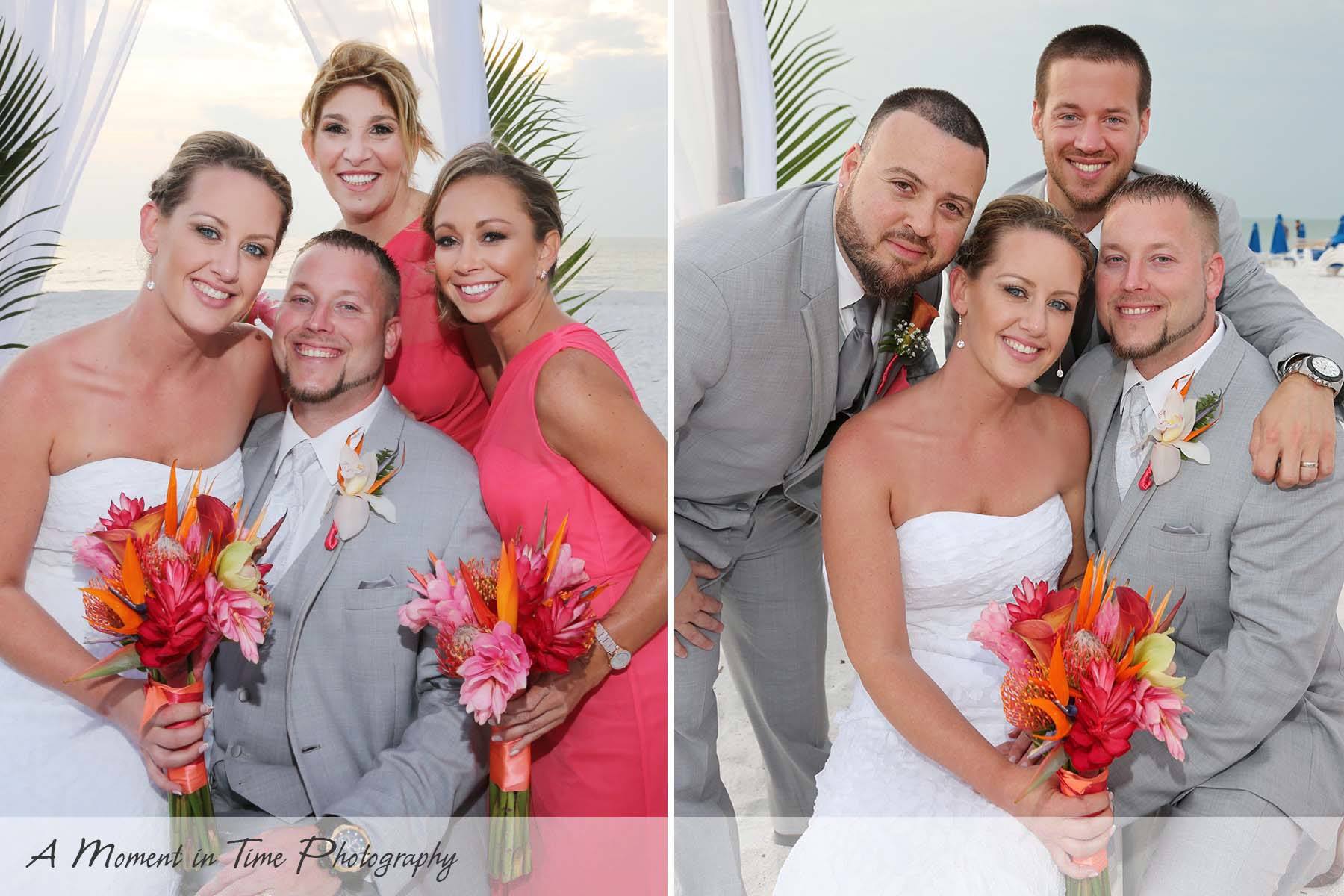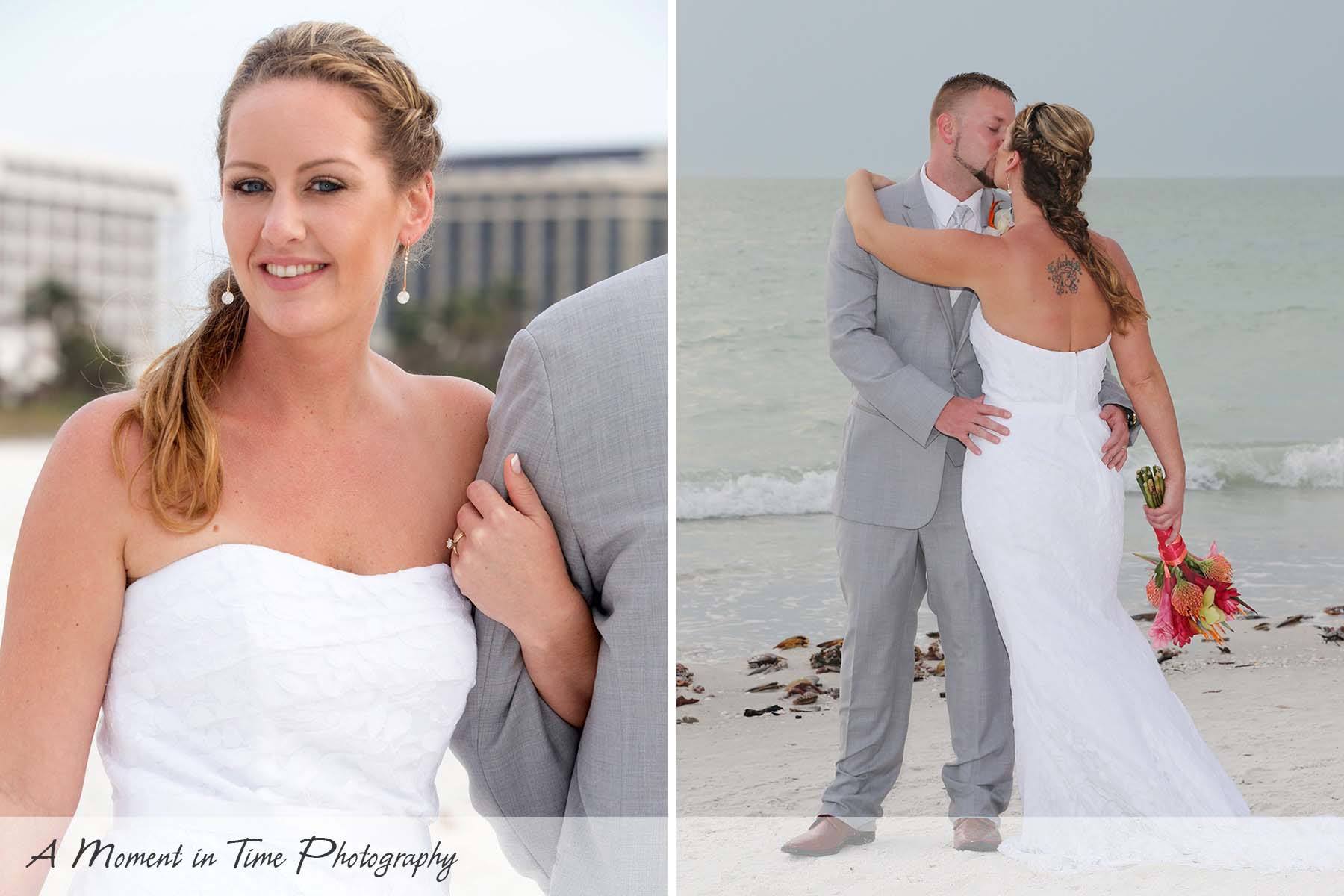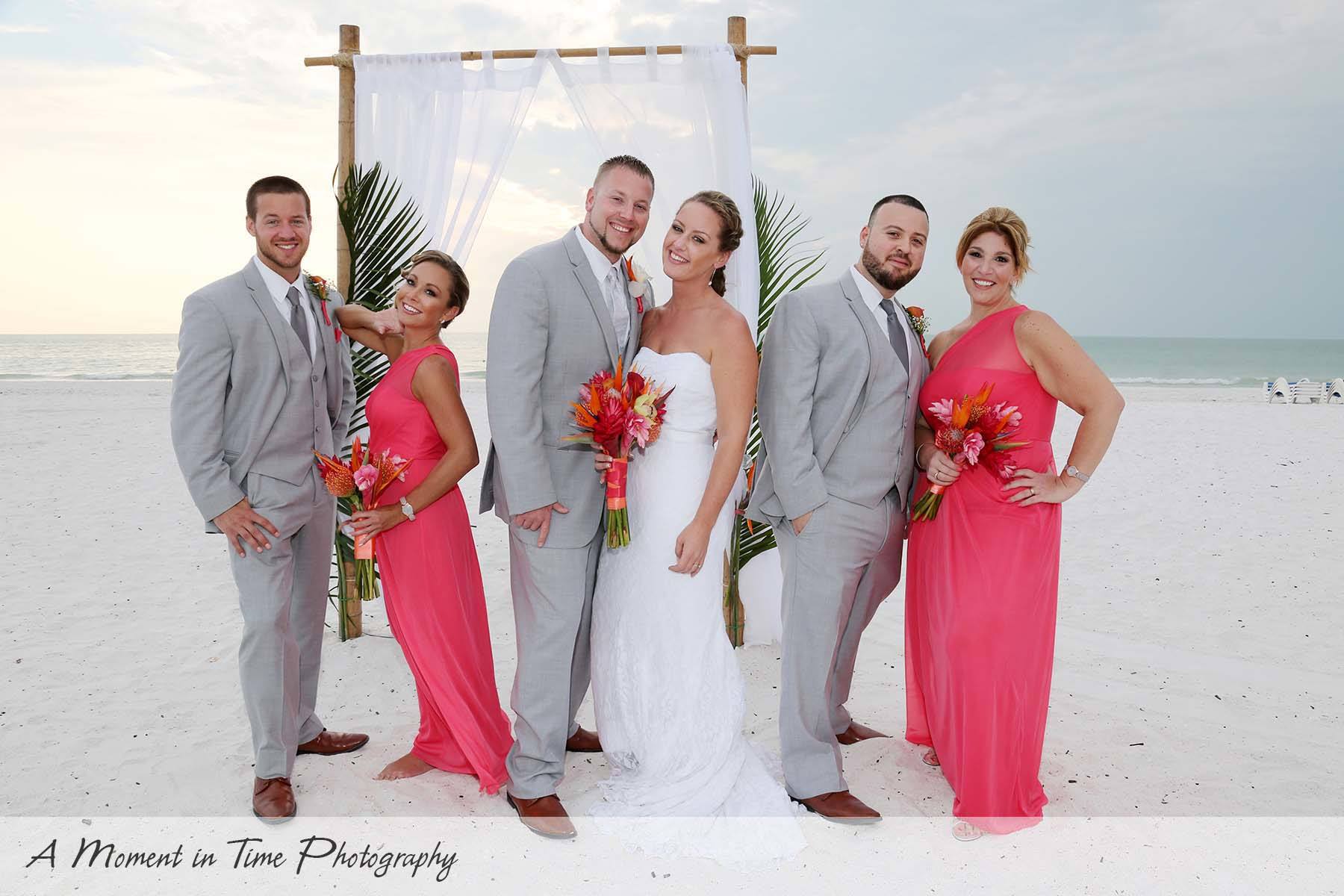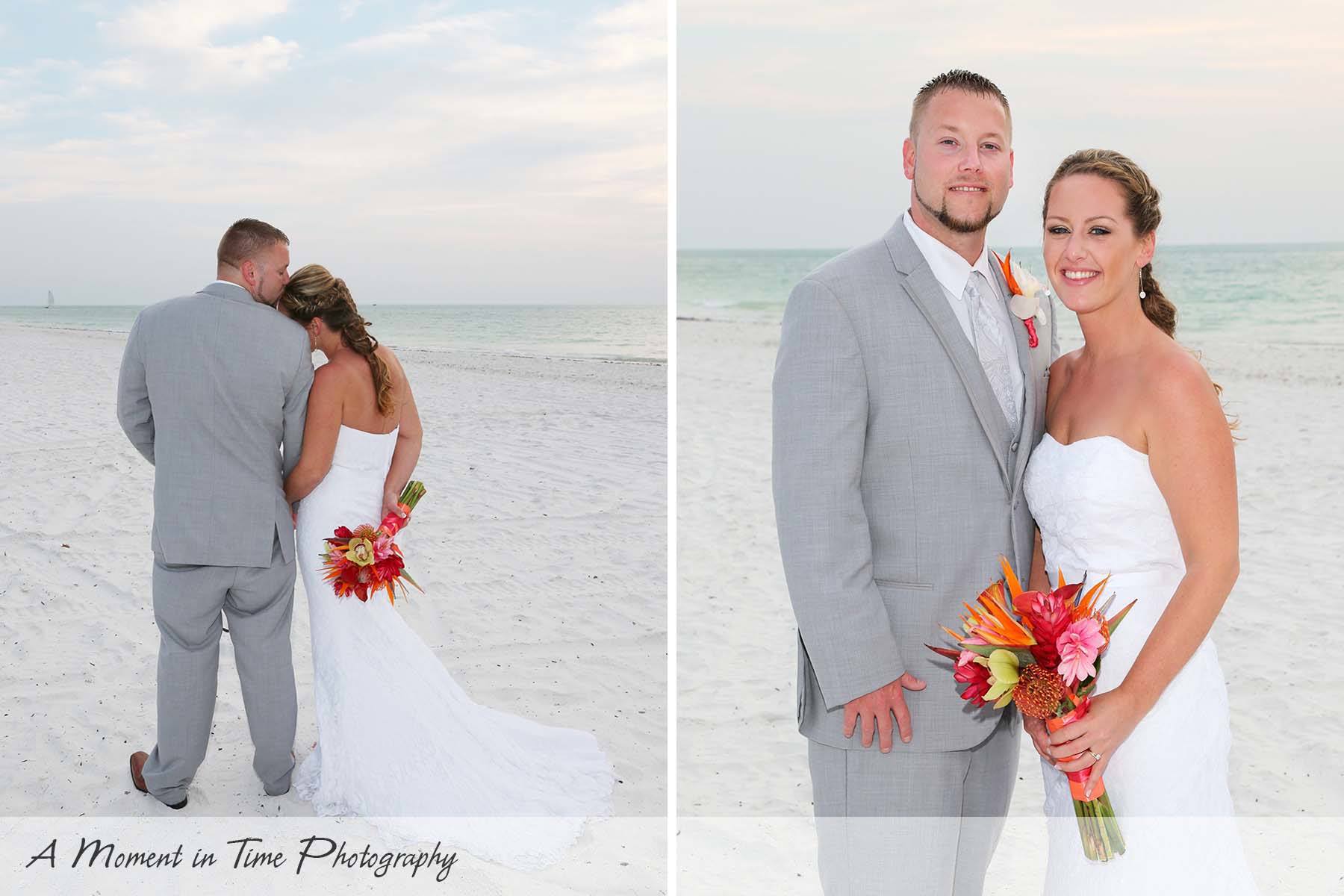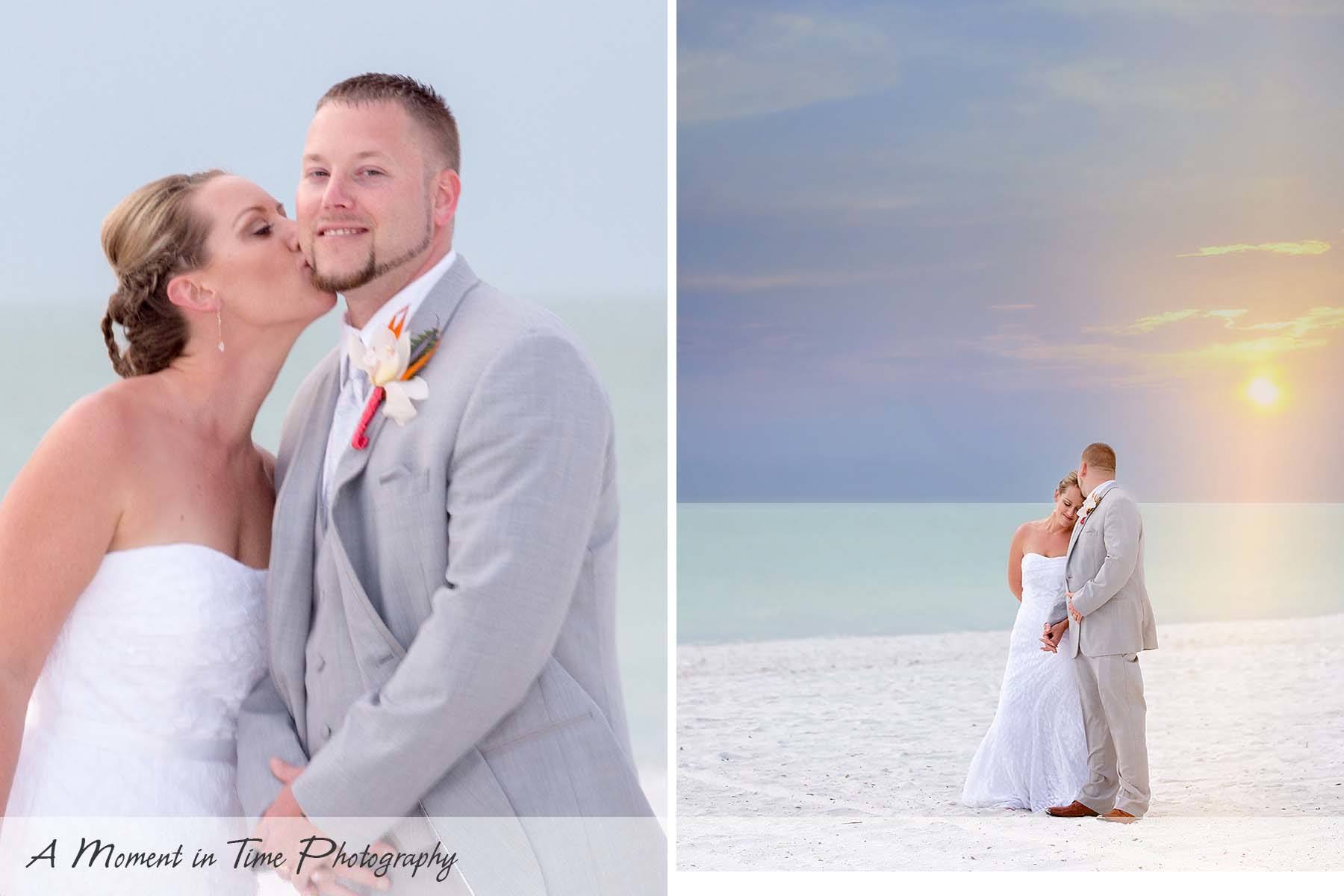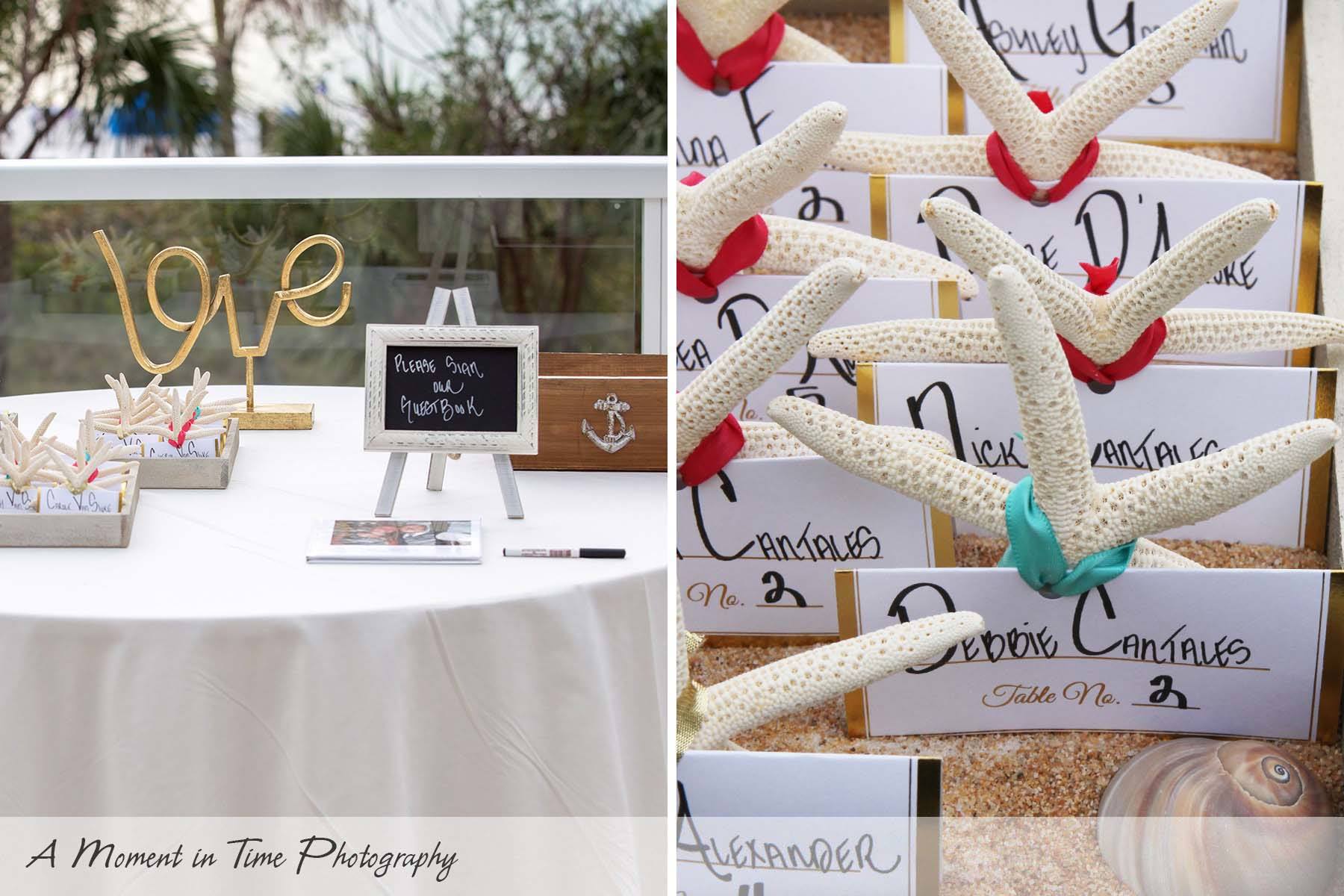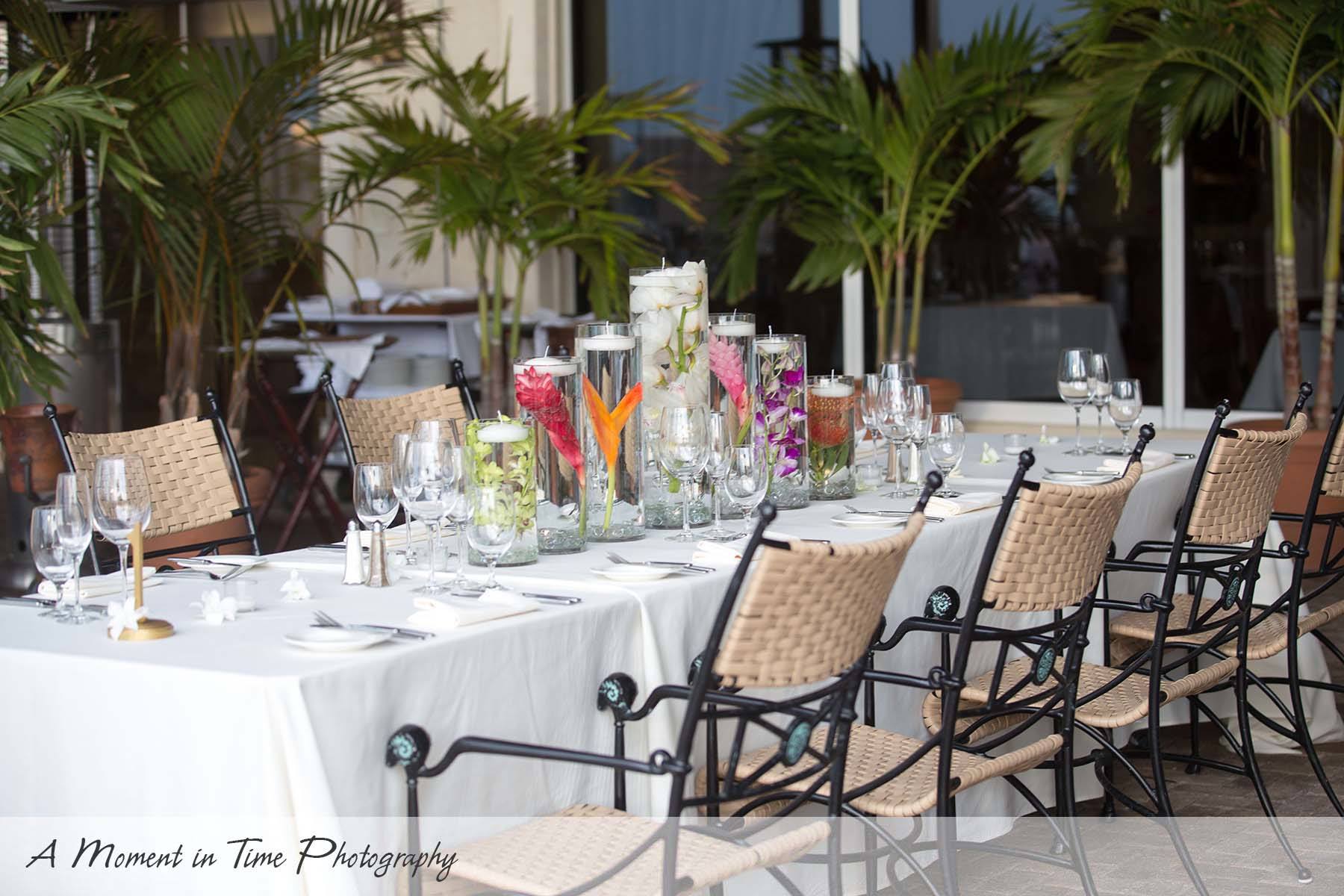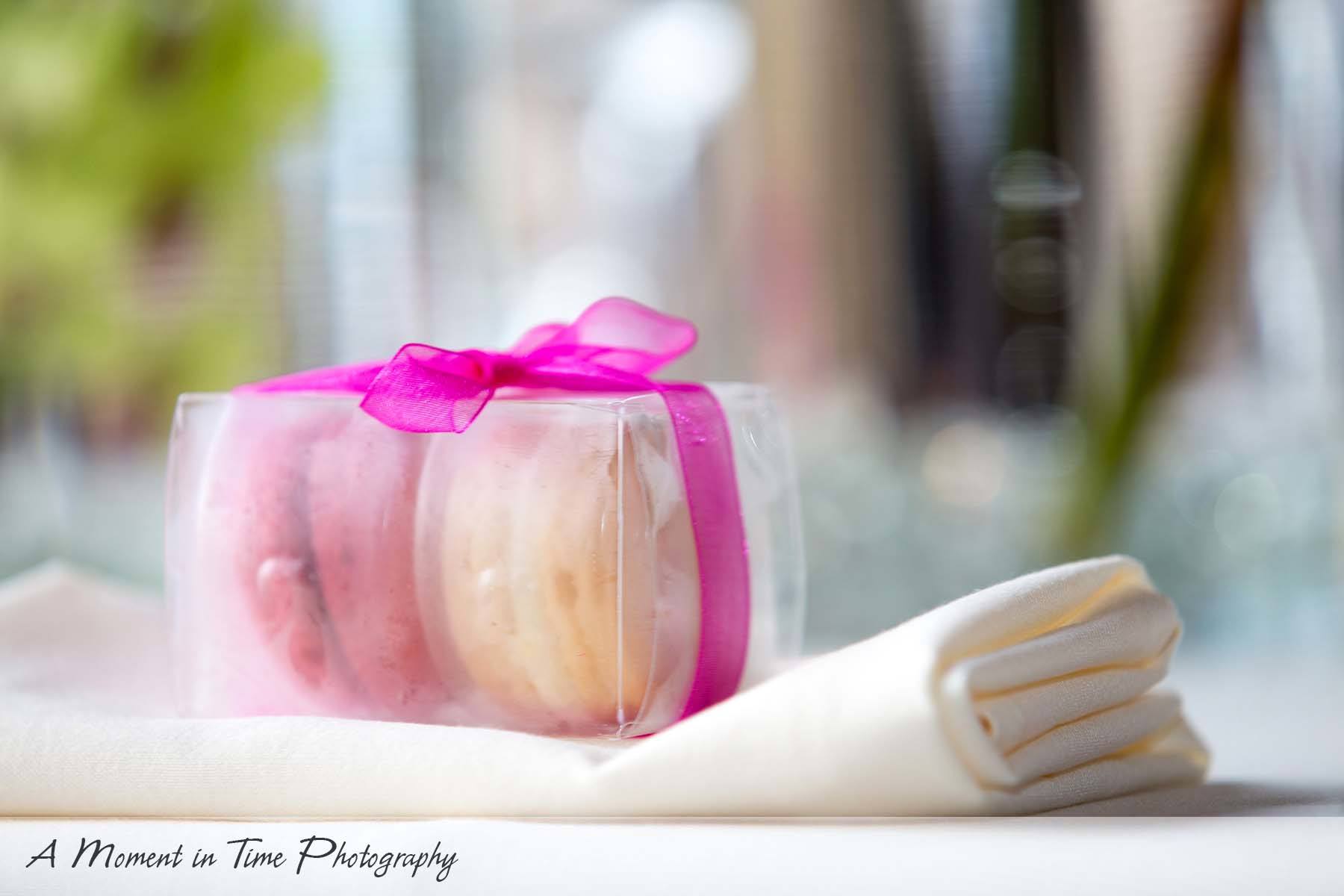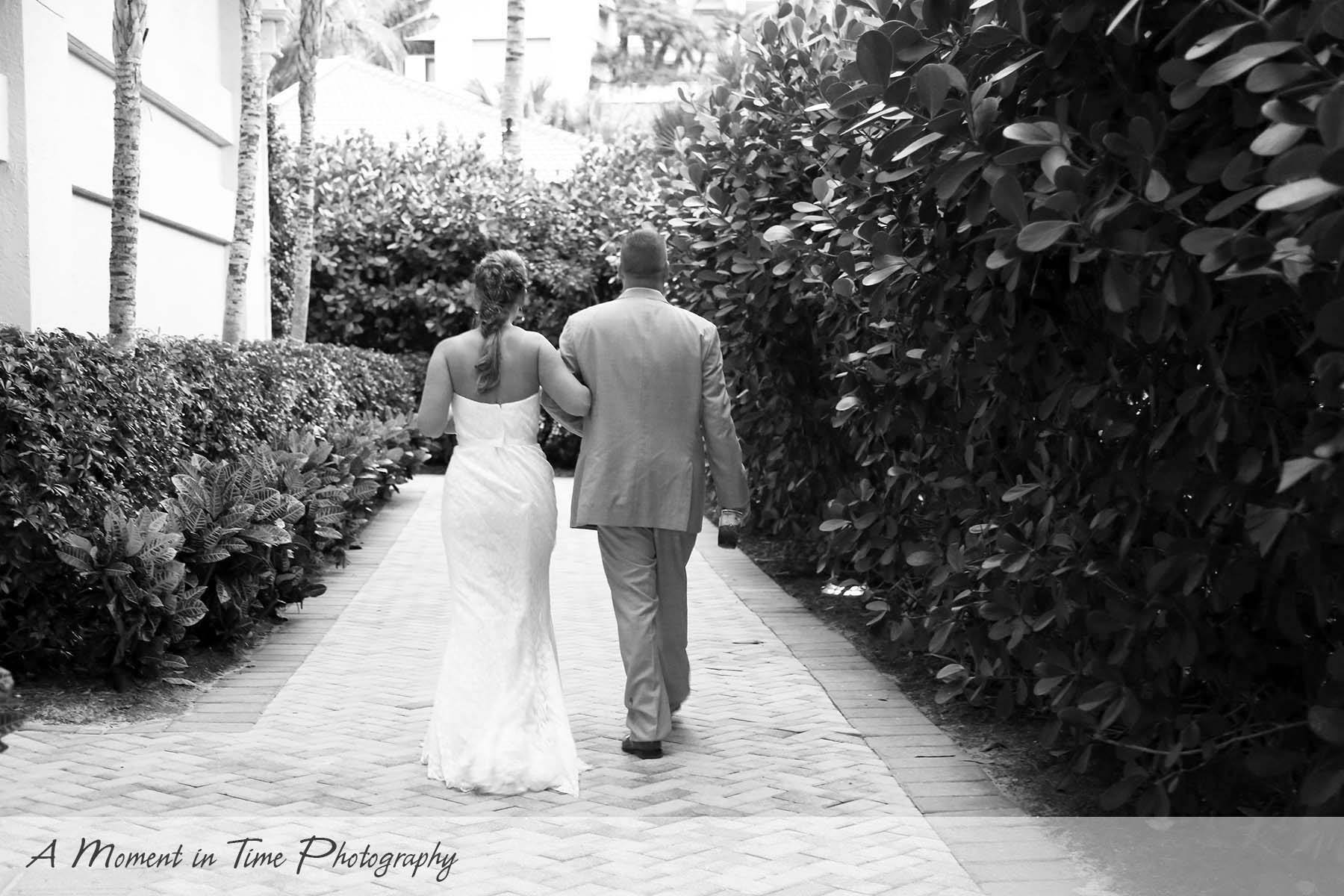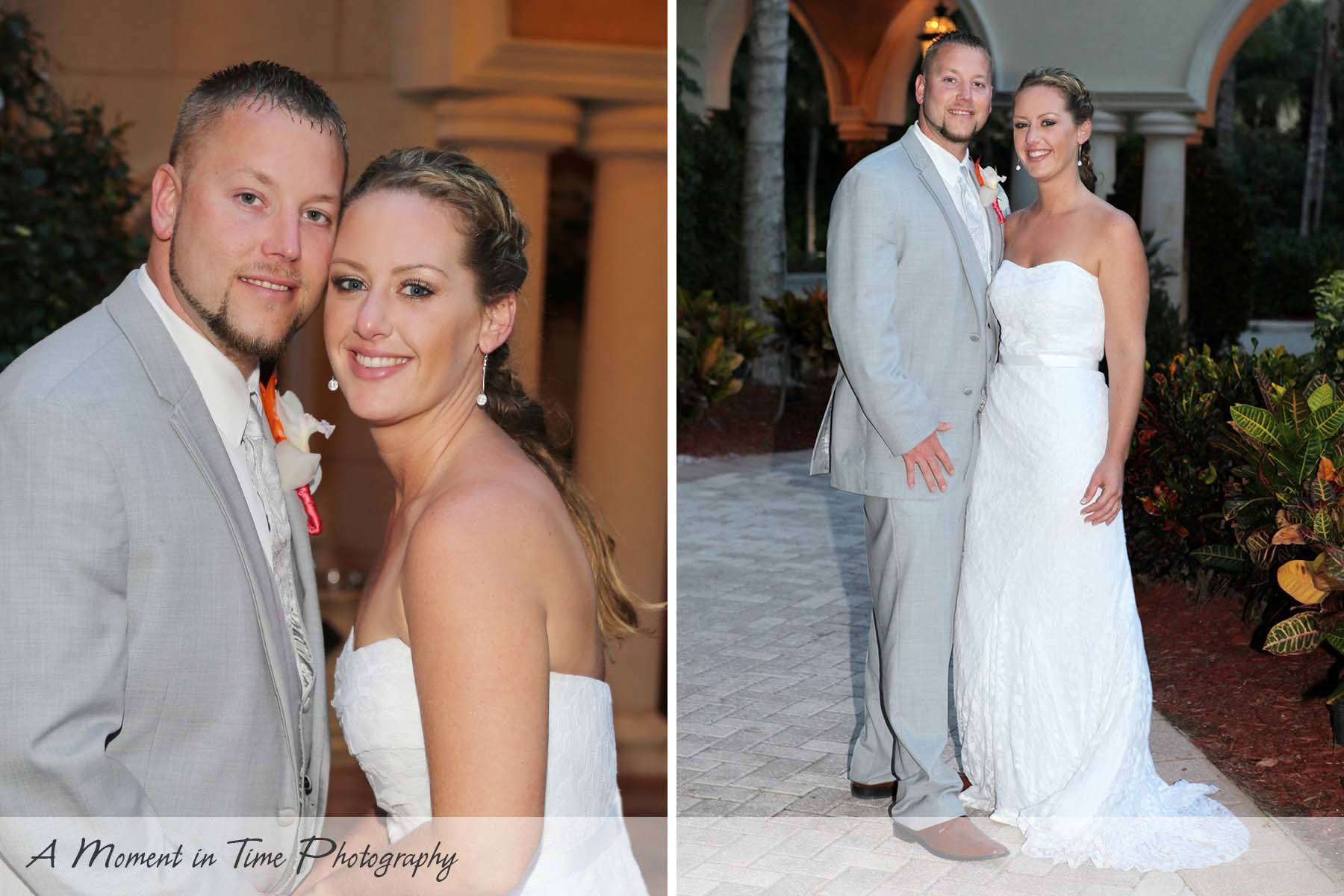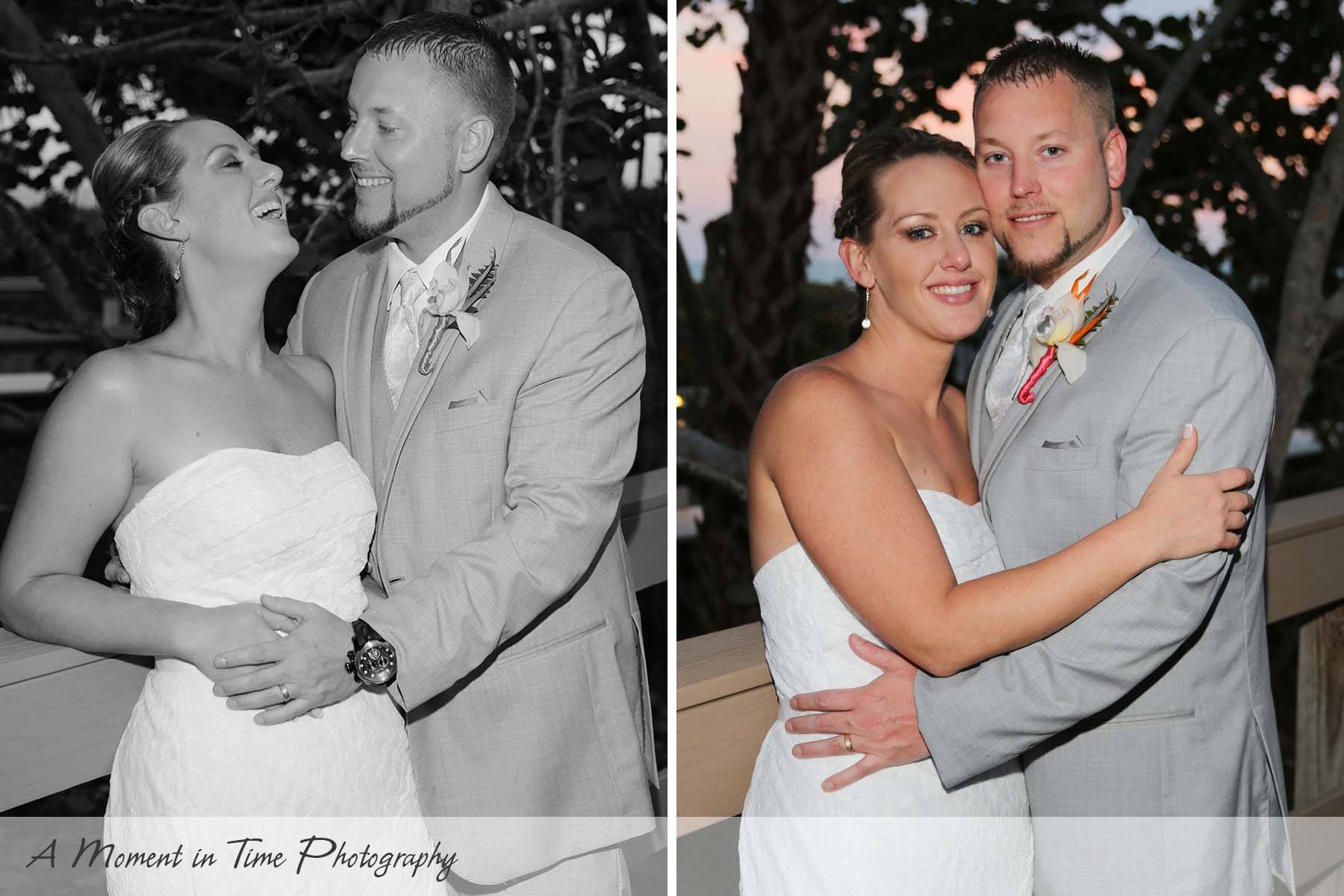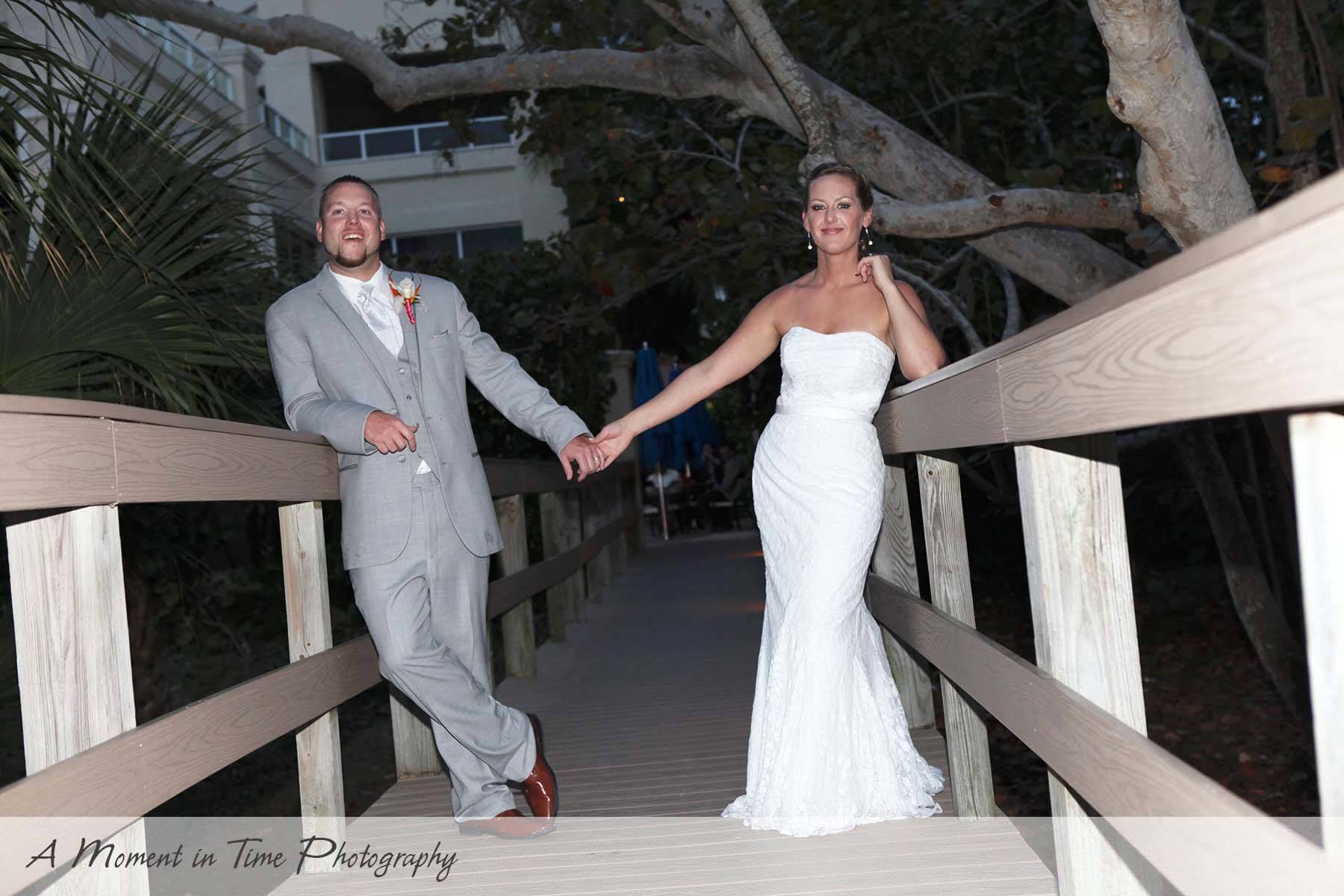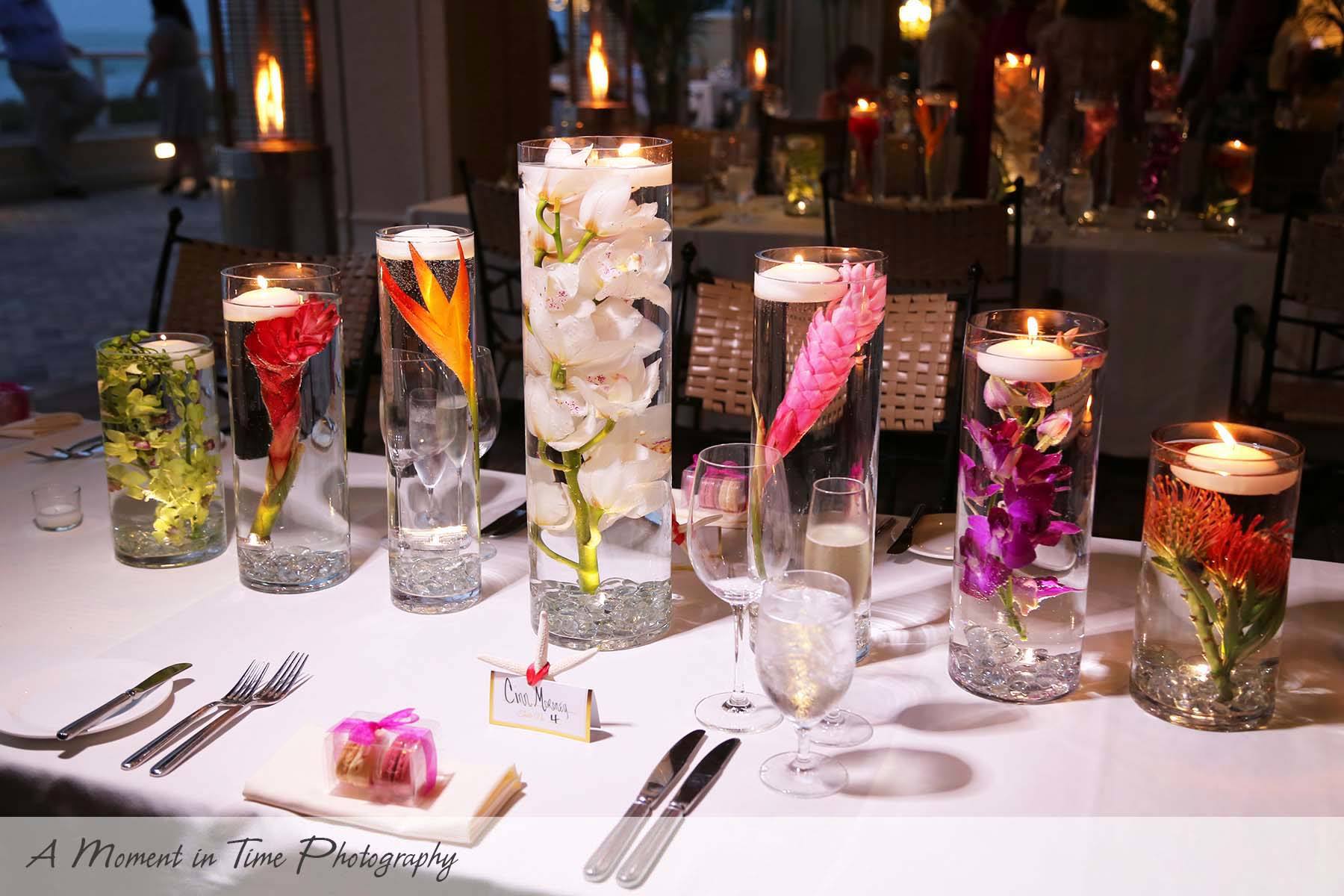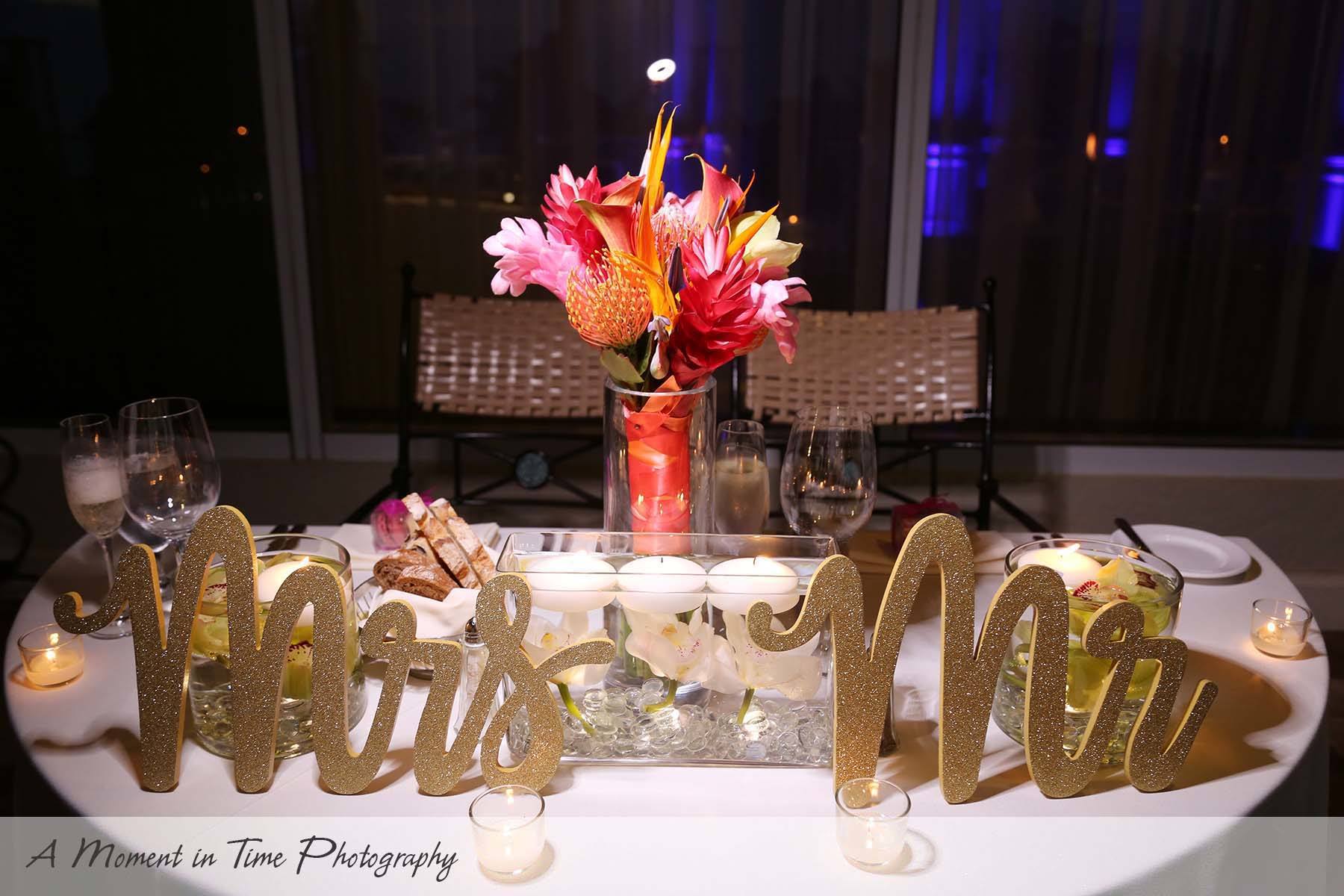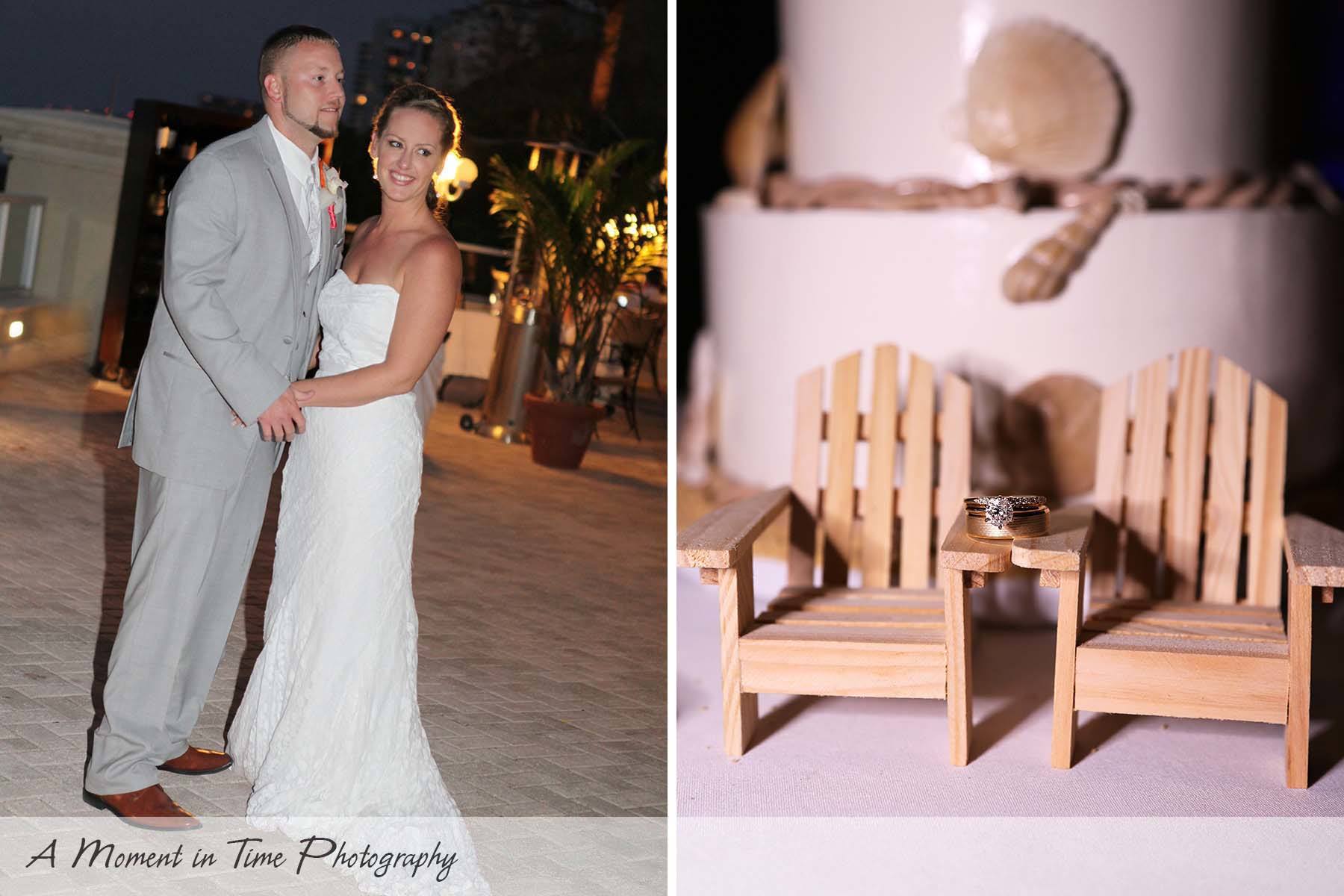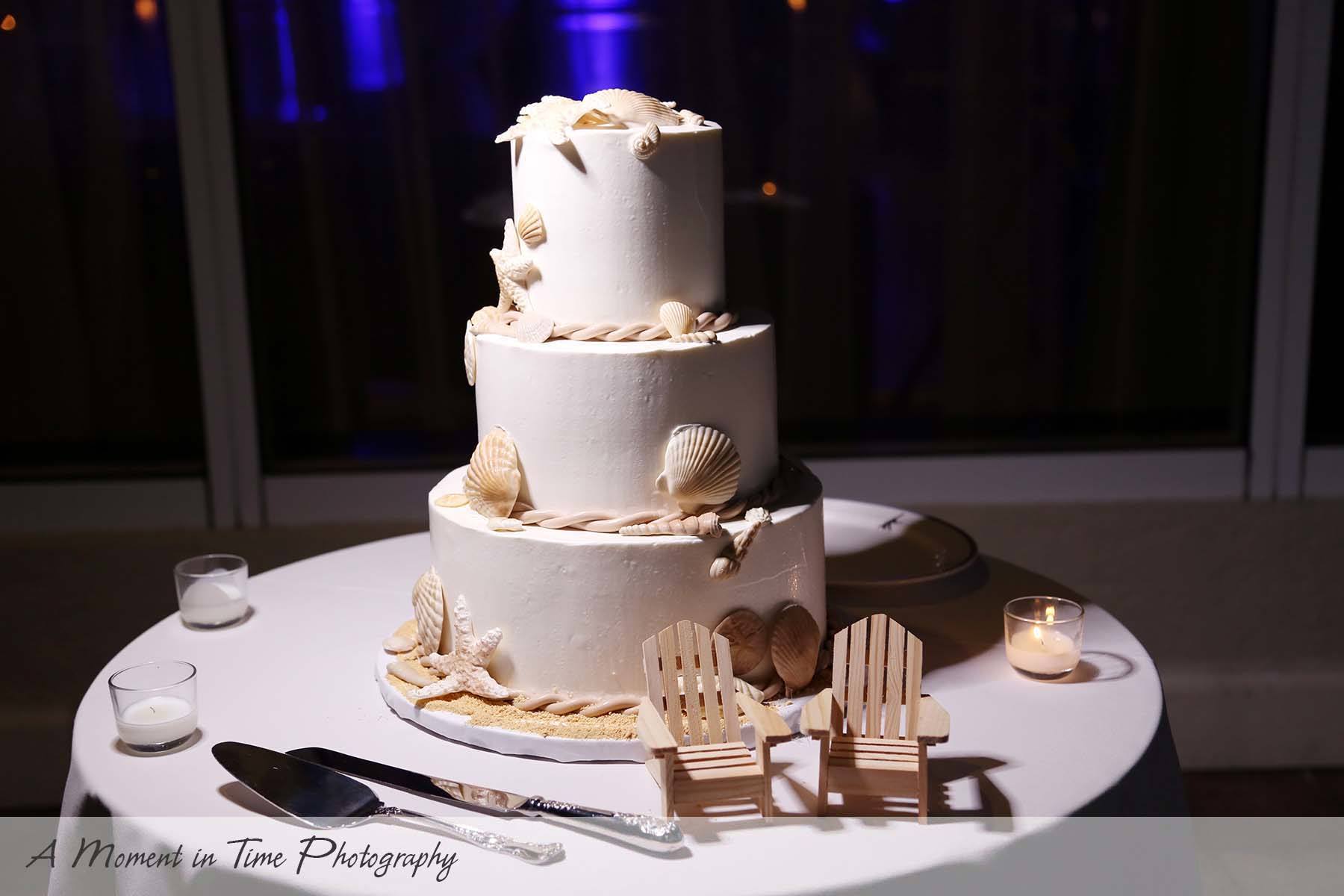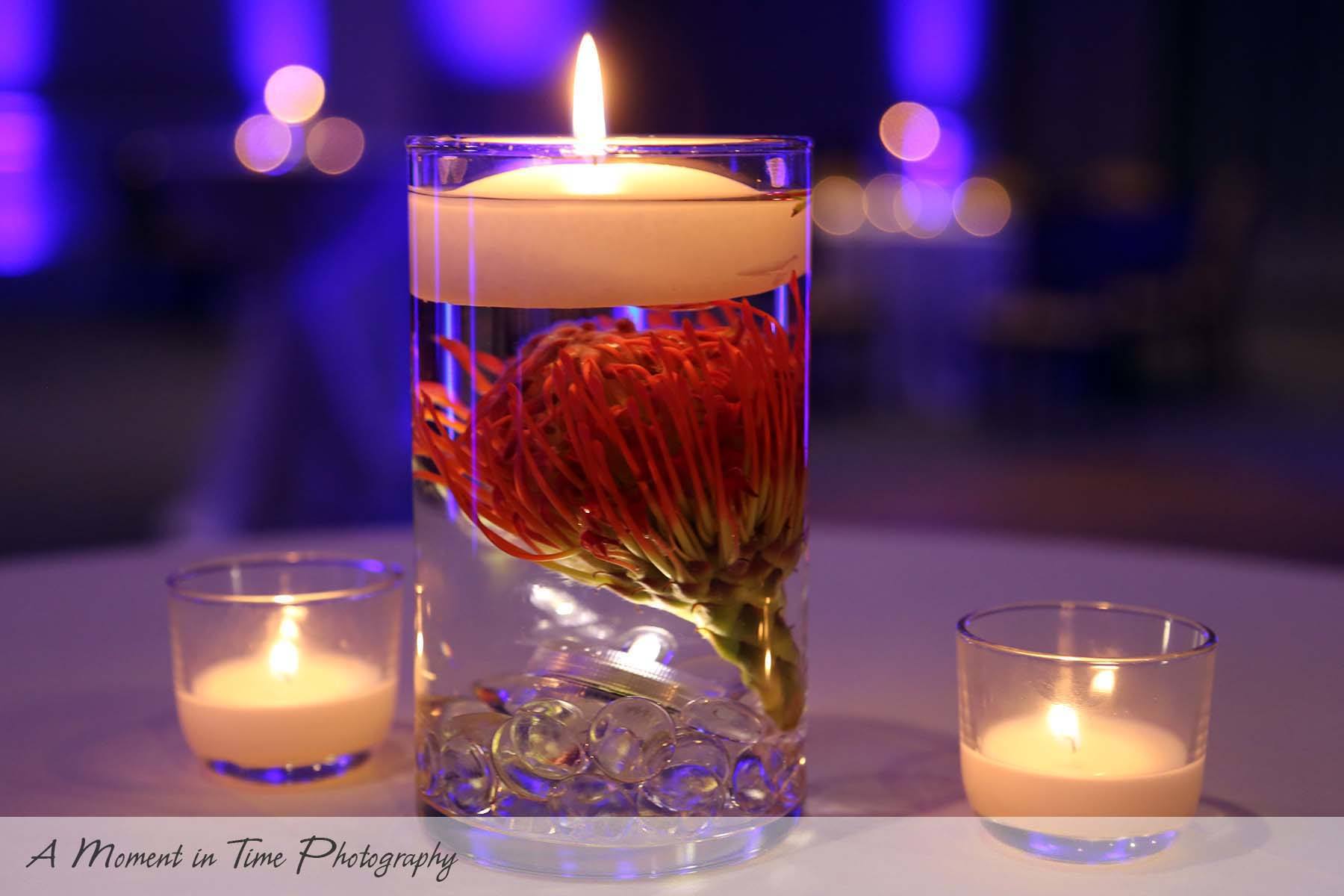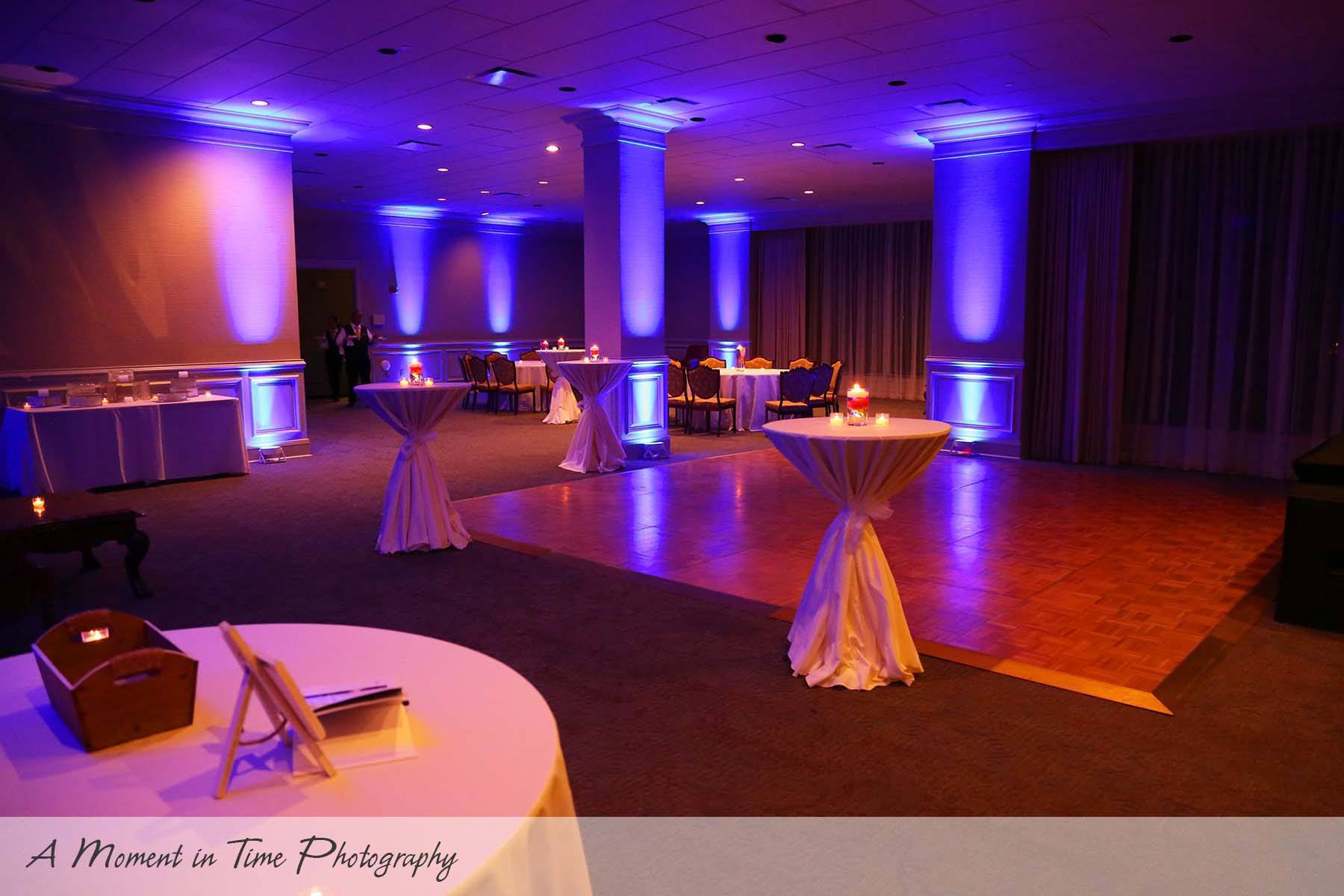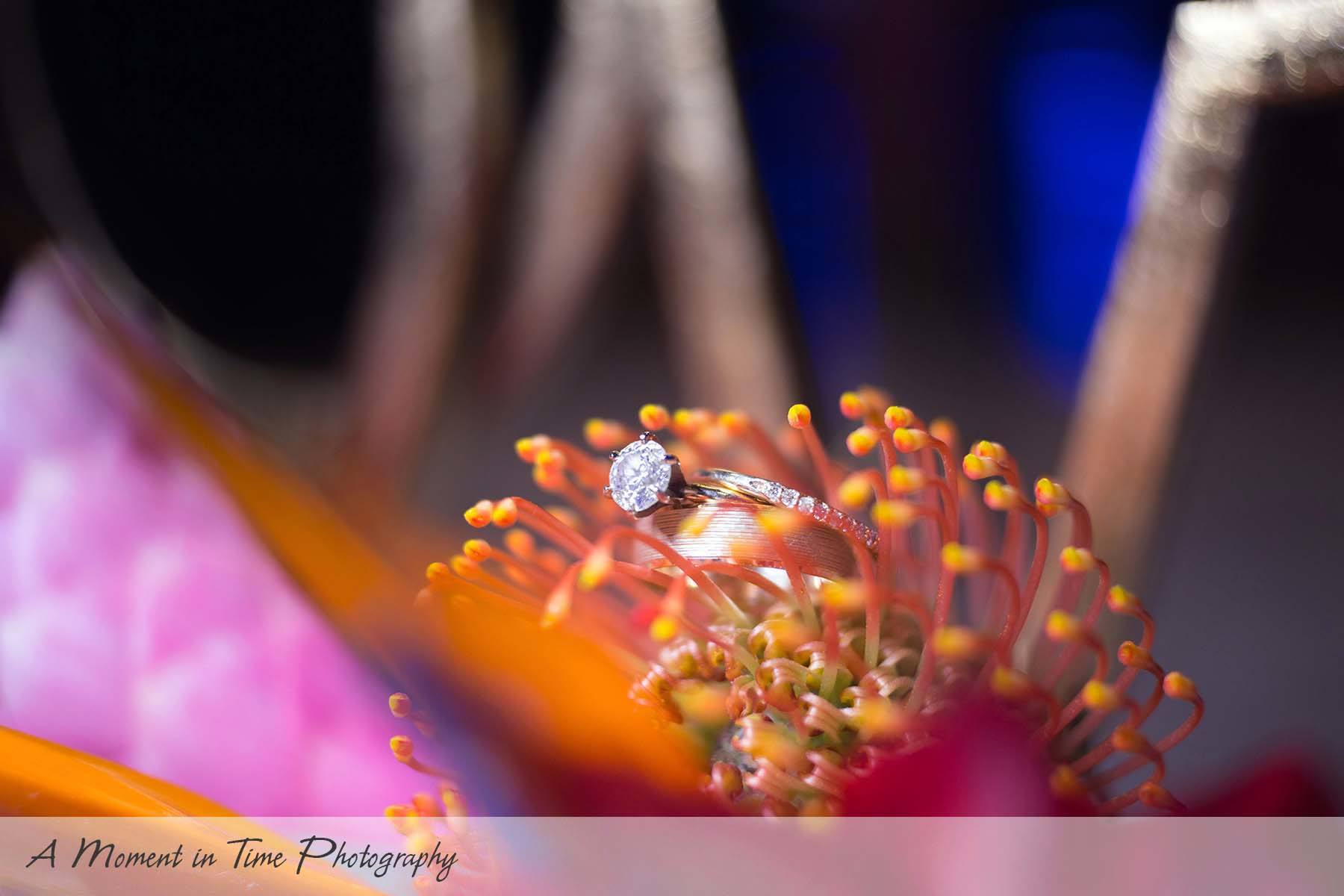 Vendors
Photographer: A Moment In Time Photography
Guitarist/DJ: Jason Hobert
Venue: Marco Beach Ocean Resort