The Sweet Liberty Catamaran set sail on Naples Bay with this amazing couple, Jacyln and Brent, and their families and friends. It was a gorgeous day and Captain Shane was at the helm. The guests enjoyed seeing beautiful Port Royal and watching several dolphins play near the catamaran.
Wynn's Catering provided a variety of tasty appetizers and Rosé Champagne for the guests. As the sun was about the set, the bride and groom joined hands, said their vows and exchanged rings. There couldn't be a more perfect moment in time and the sunset was spectacular!
The Sweet Liberty returned to the Naples City Dock and everyone walked to the Cove Inn. The reception was set up outside overlooking the tranquil Naples Bay and the moon was full. Wynn's Catering was on the scene and had an ambrosia of offerings for the guests. Also, Fire and Rice Paella wowed the guests with "The Best Original Paella in Naples & Southwest Florida".
Congratulations to Jaclyn and Brent! It was a very special evening and an honor to be a part of your wedding celebration. Best always! ~Donna
"Love is our true destiny. We do not find the meaning of life by ourselves alone–we find it with another." Thomas Merton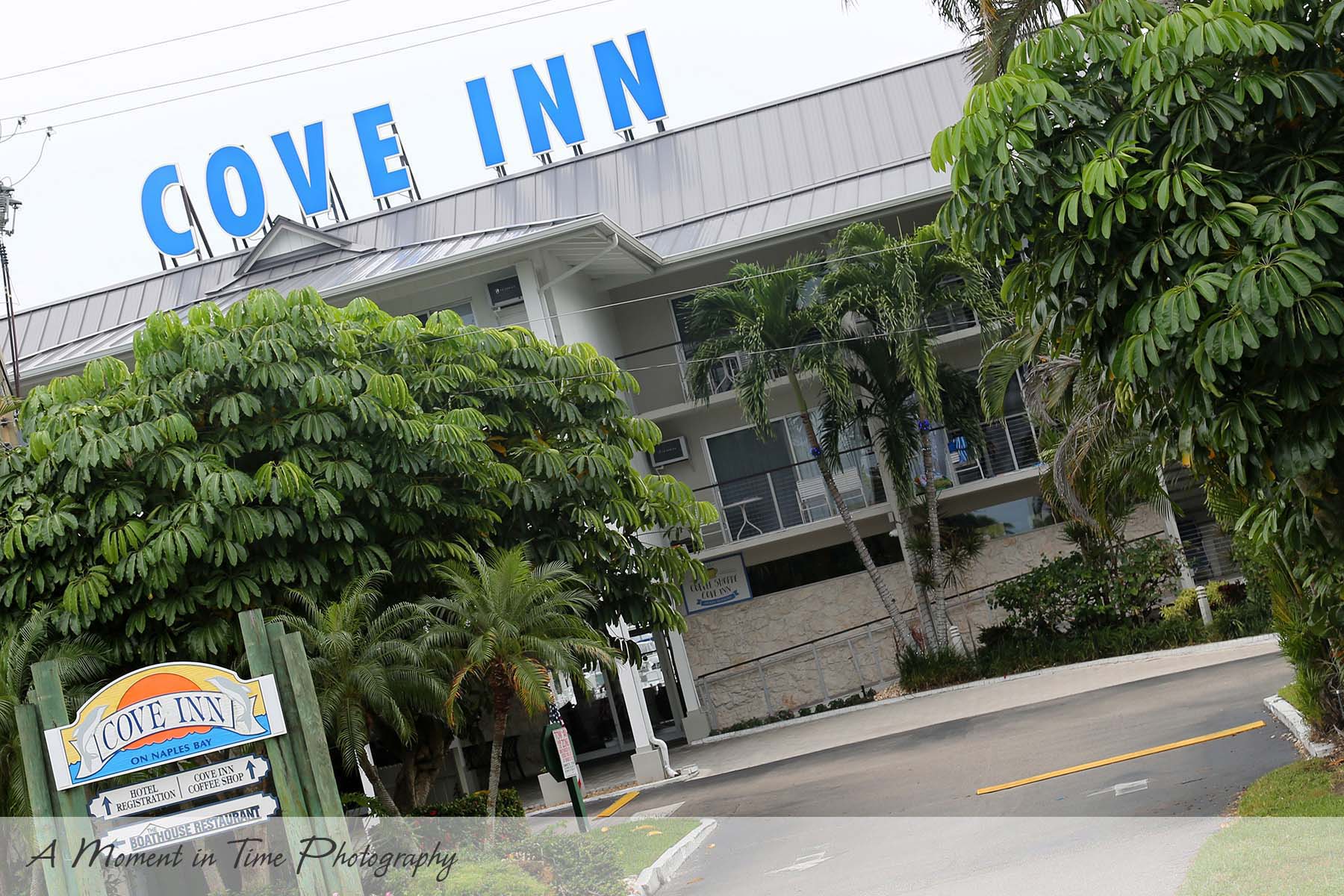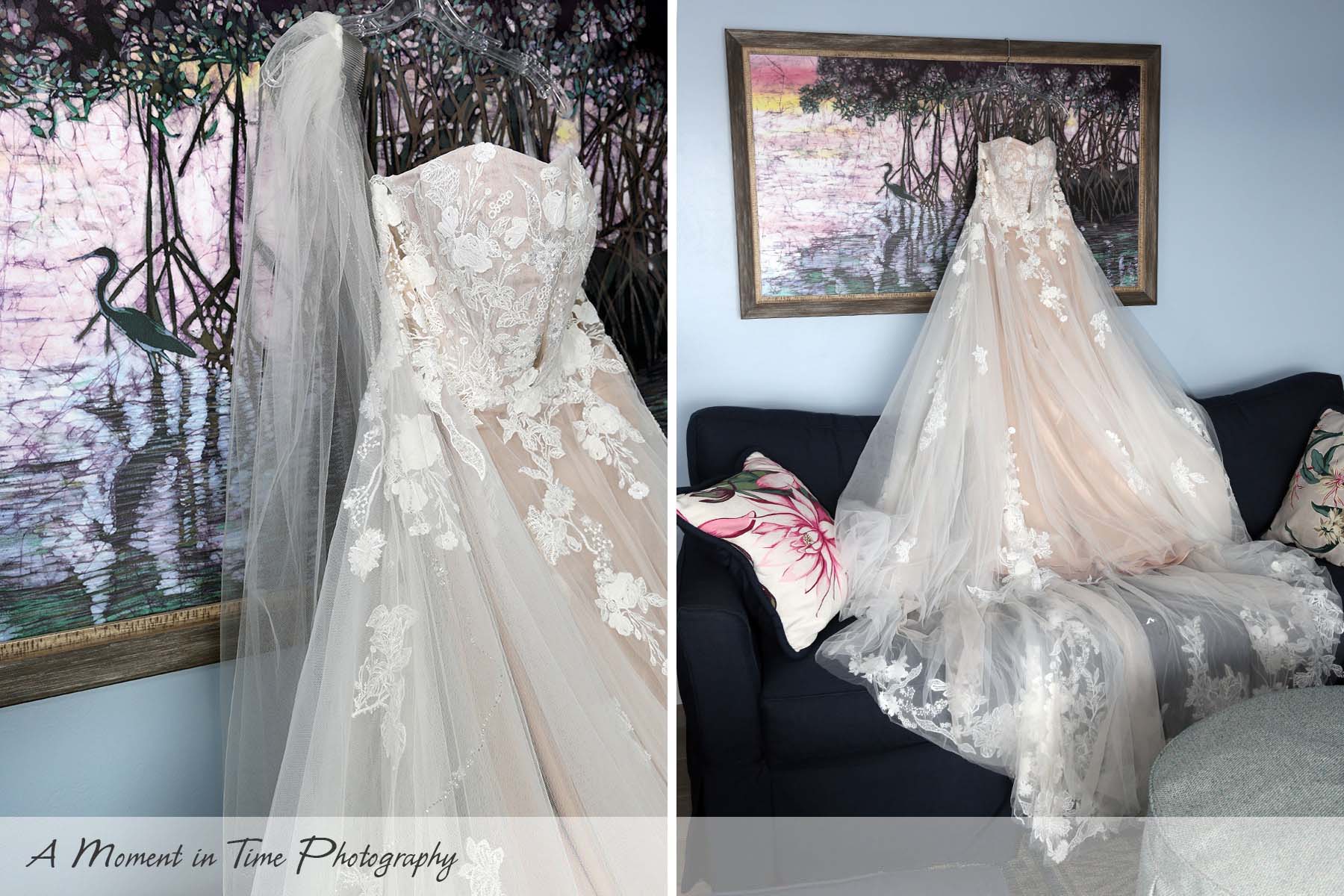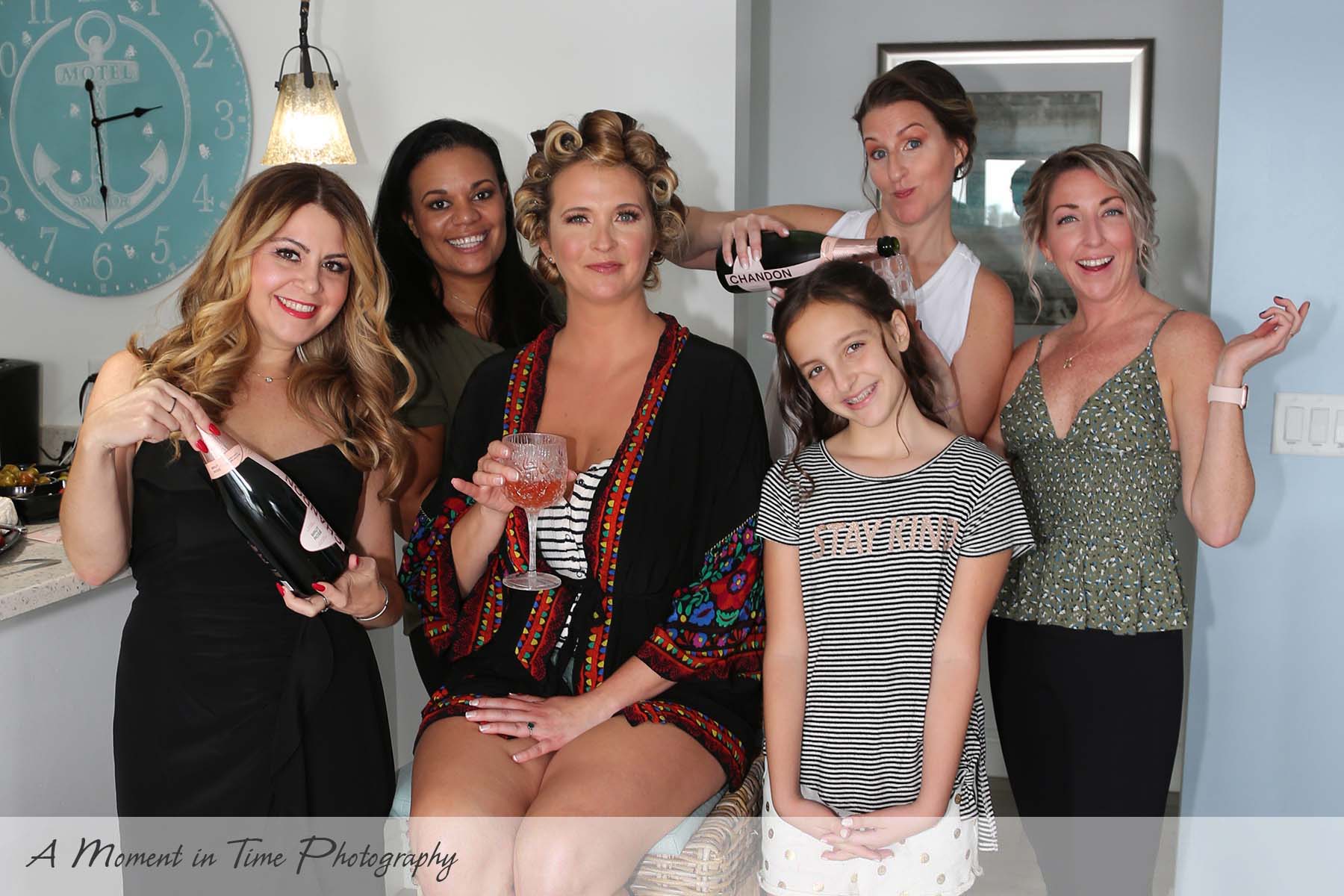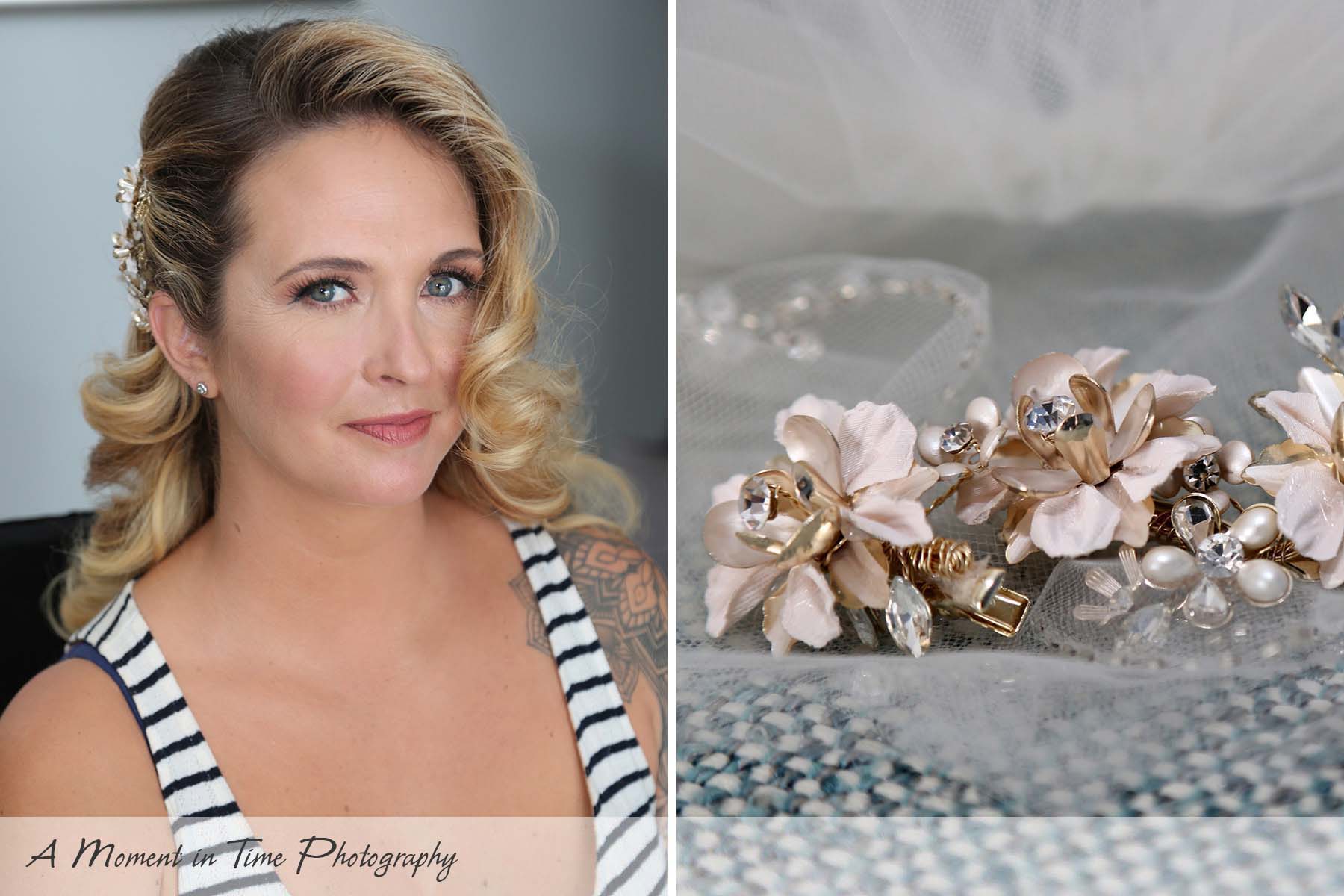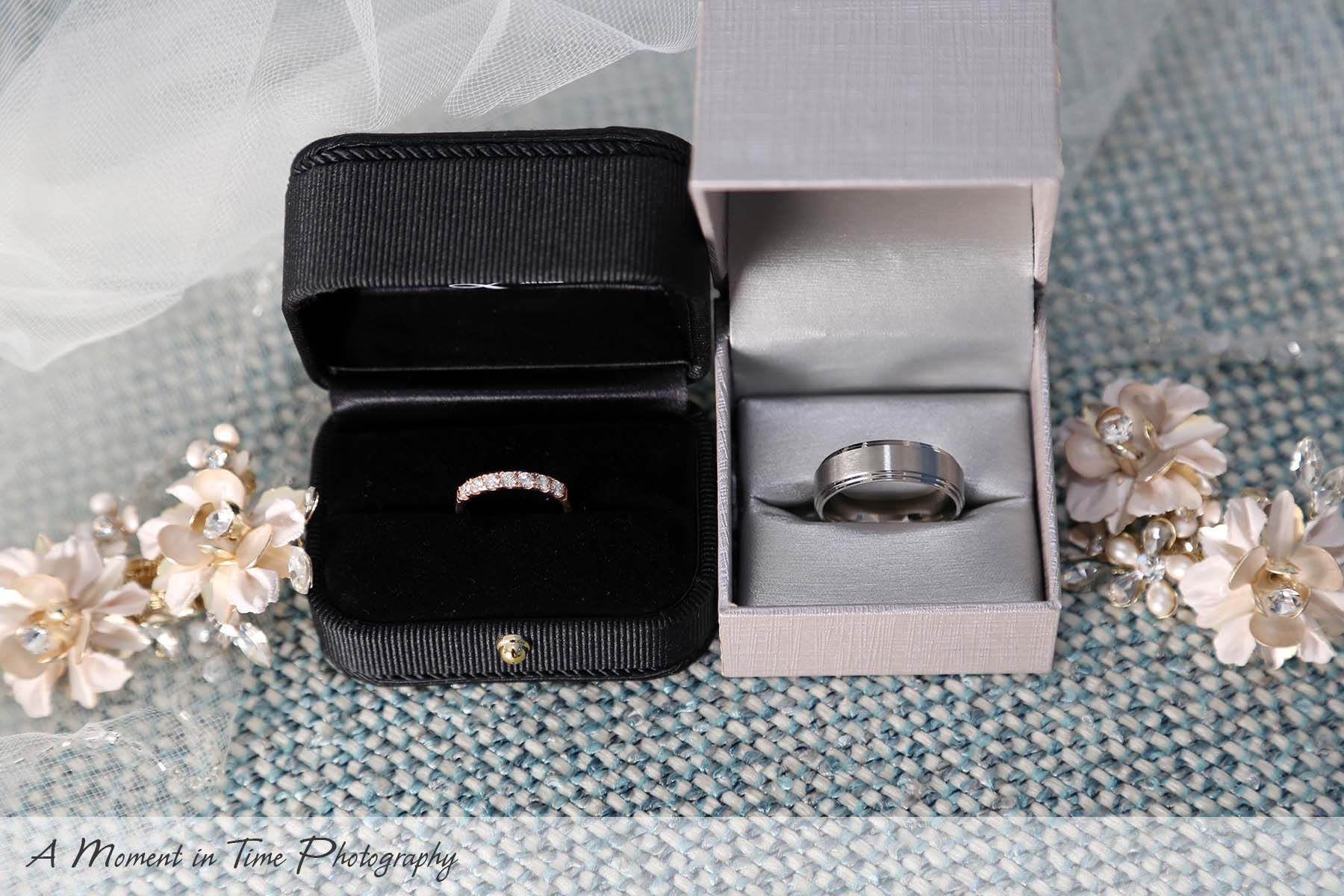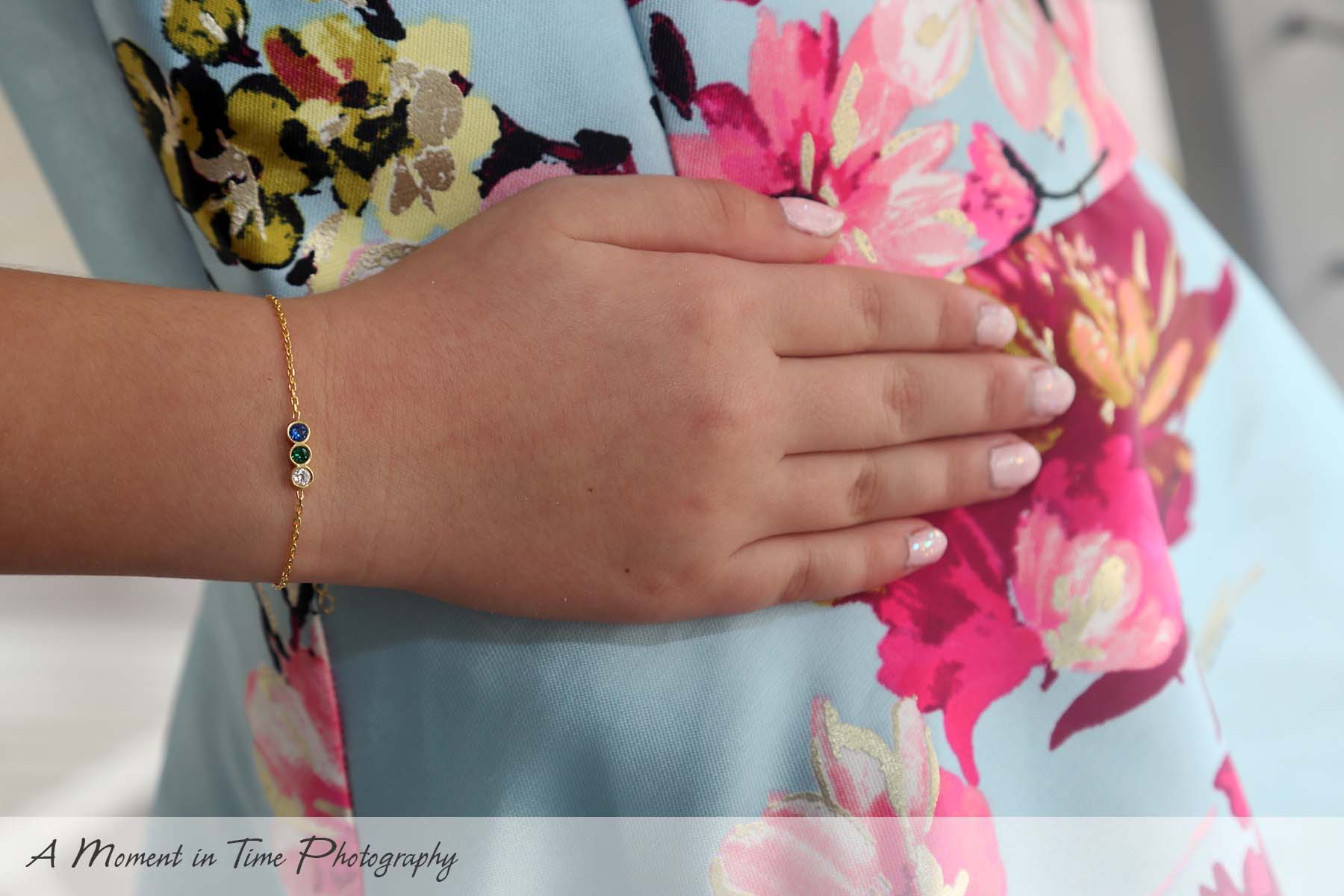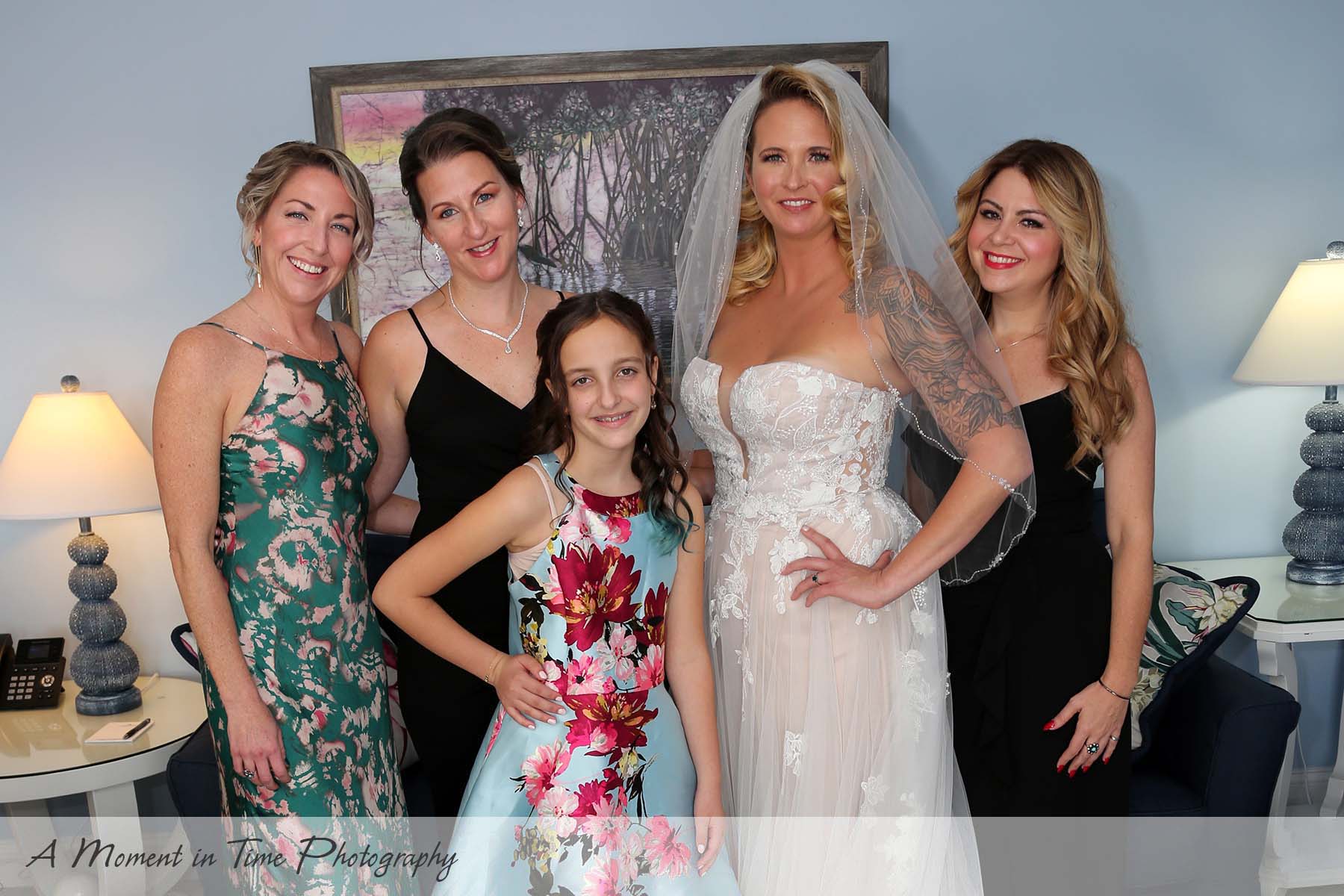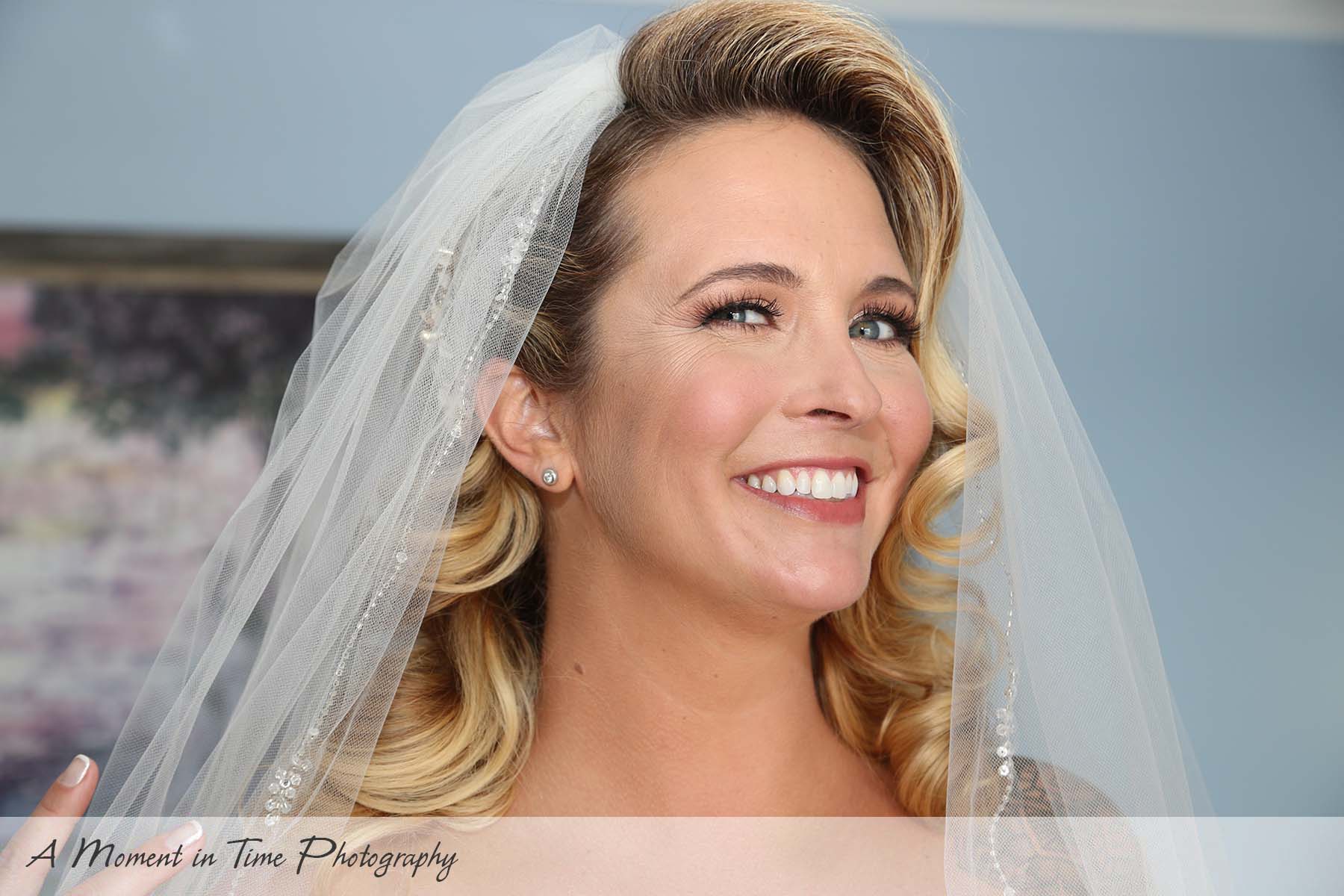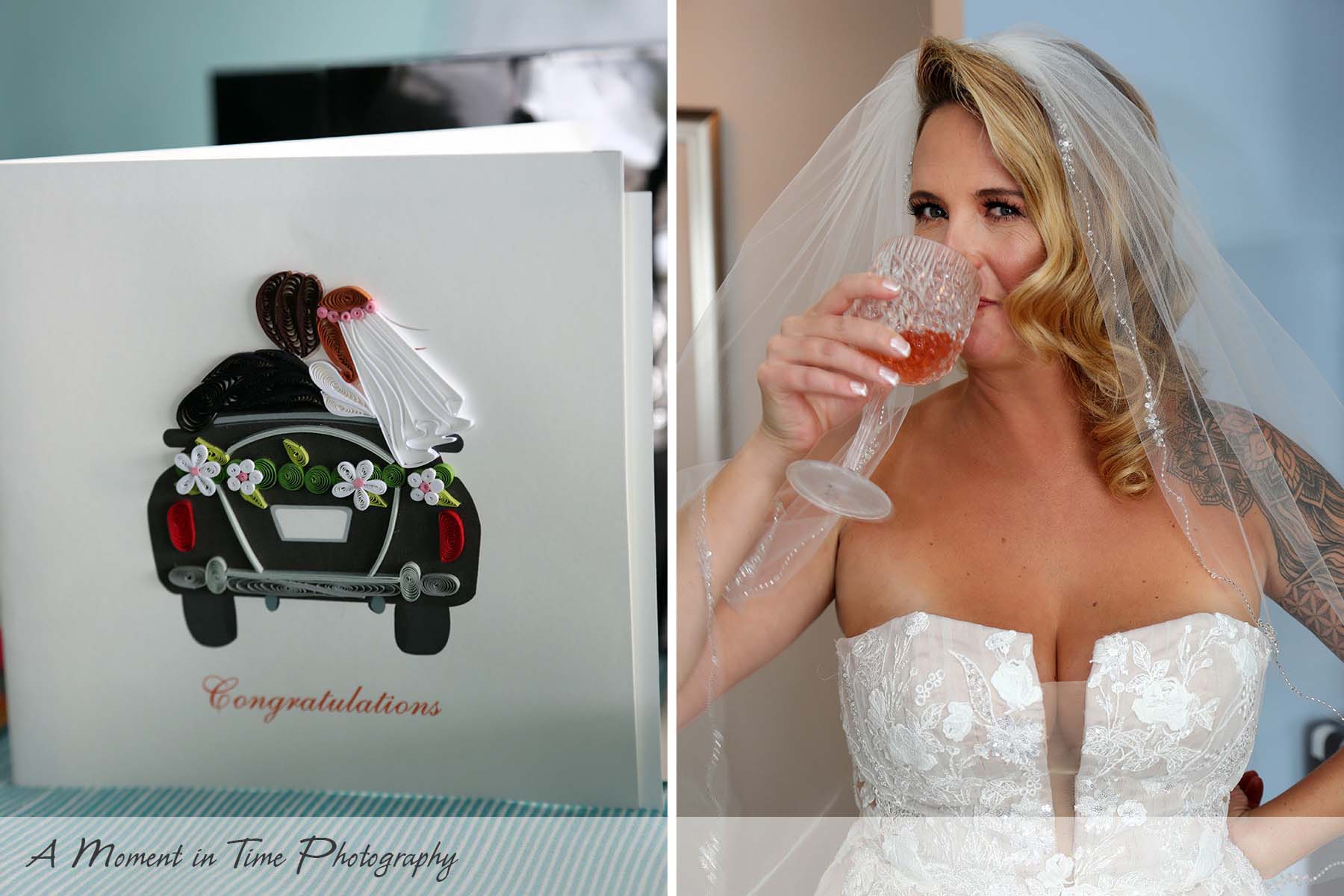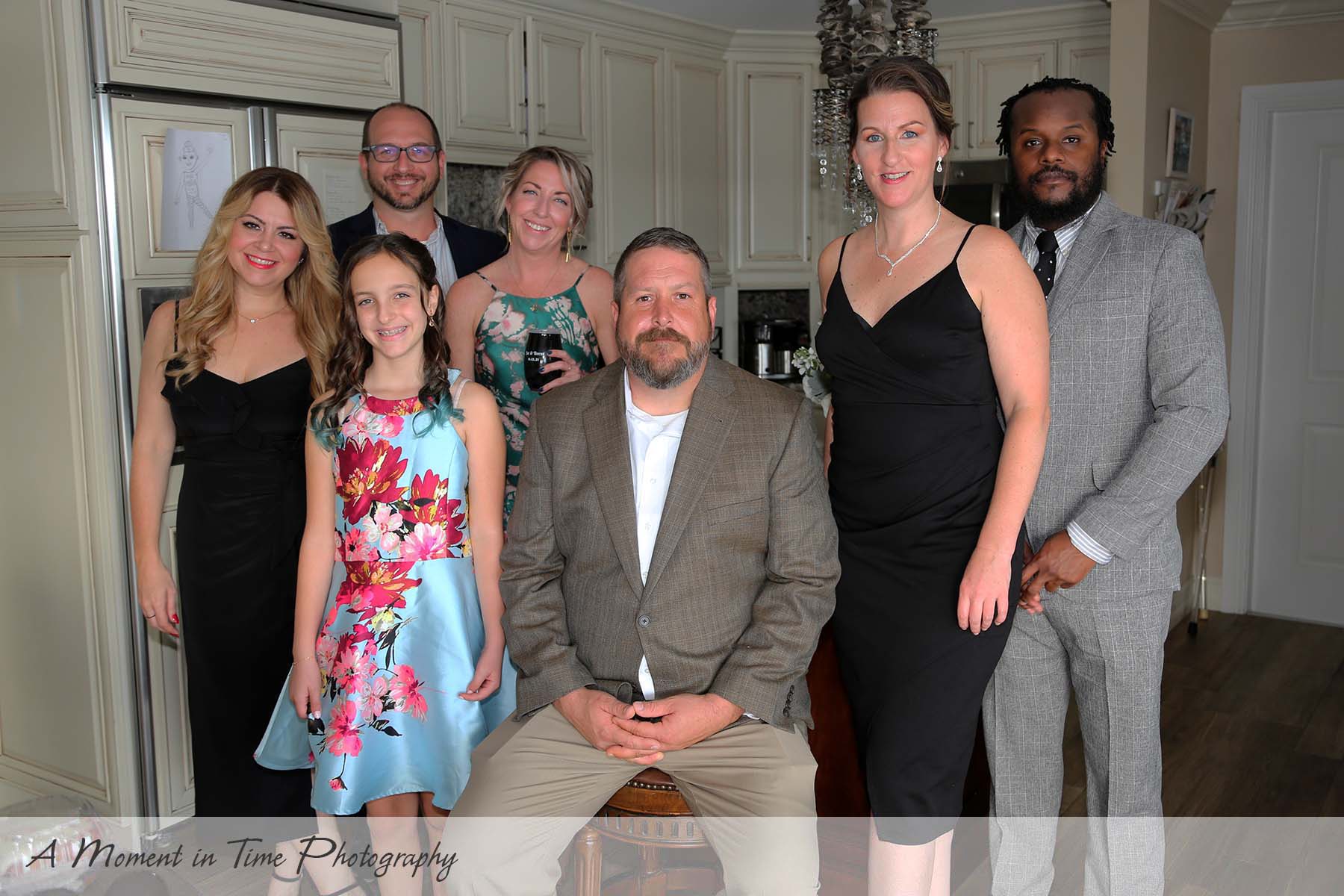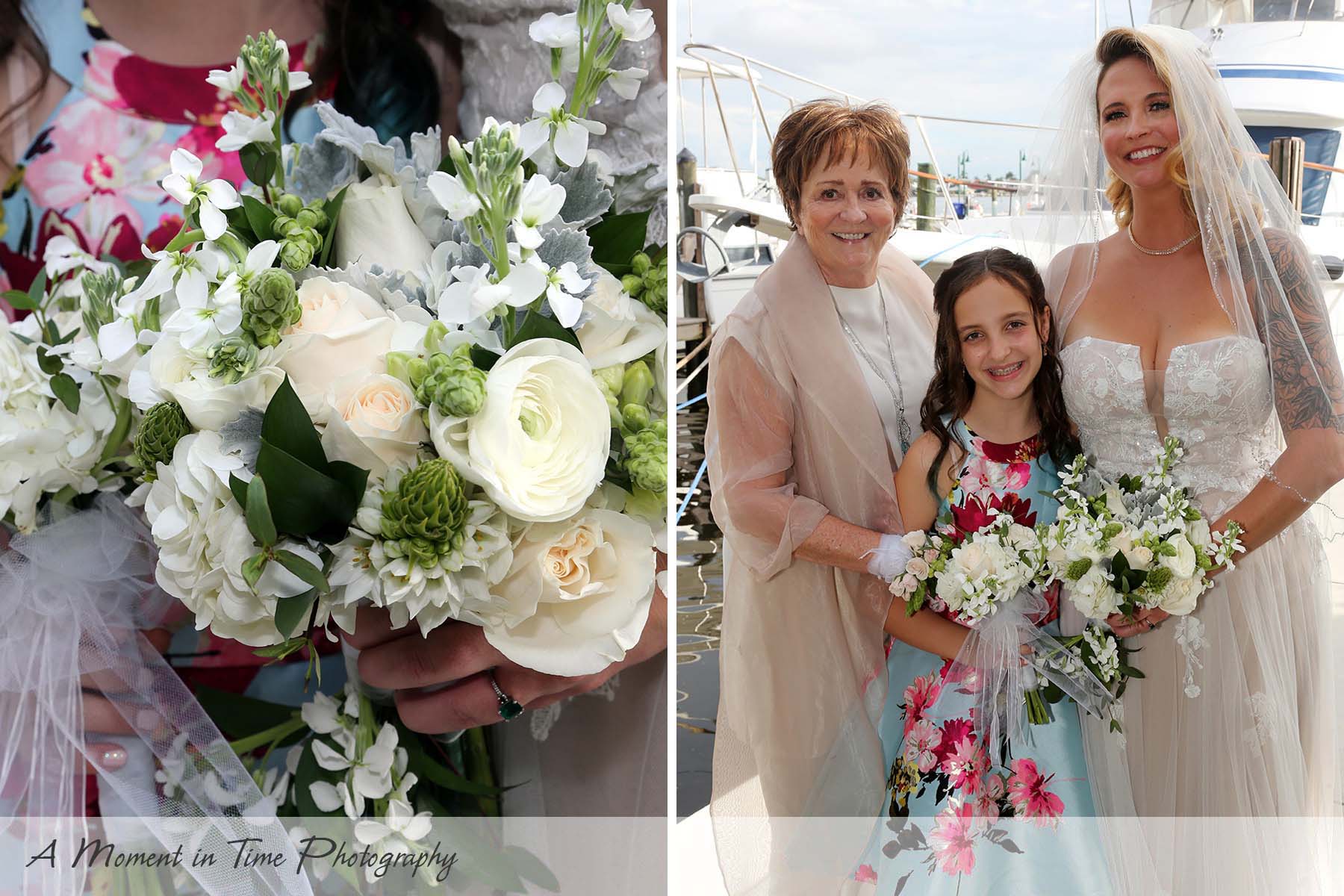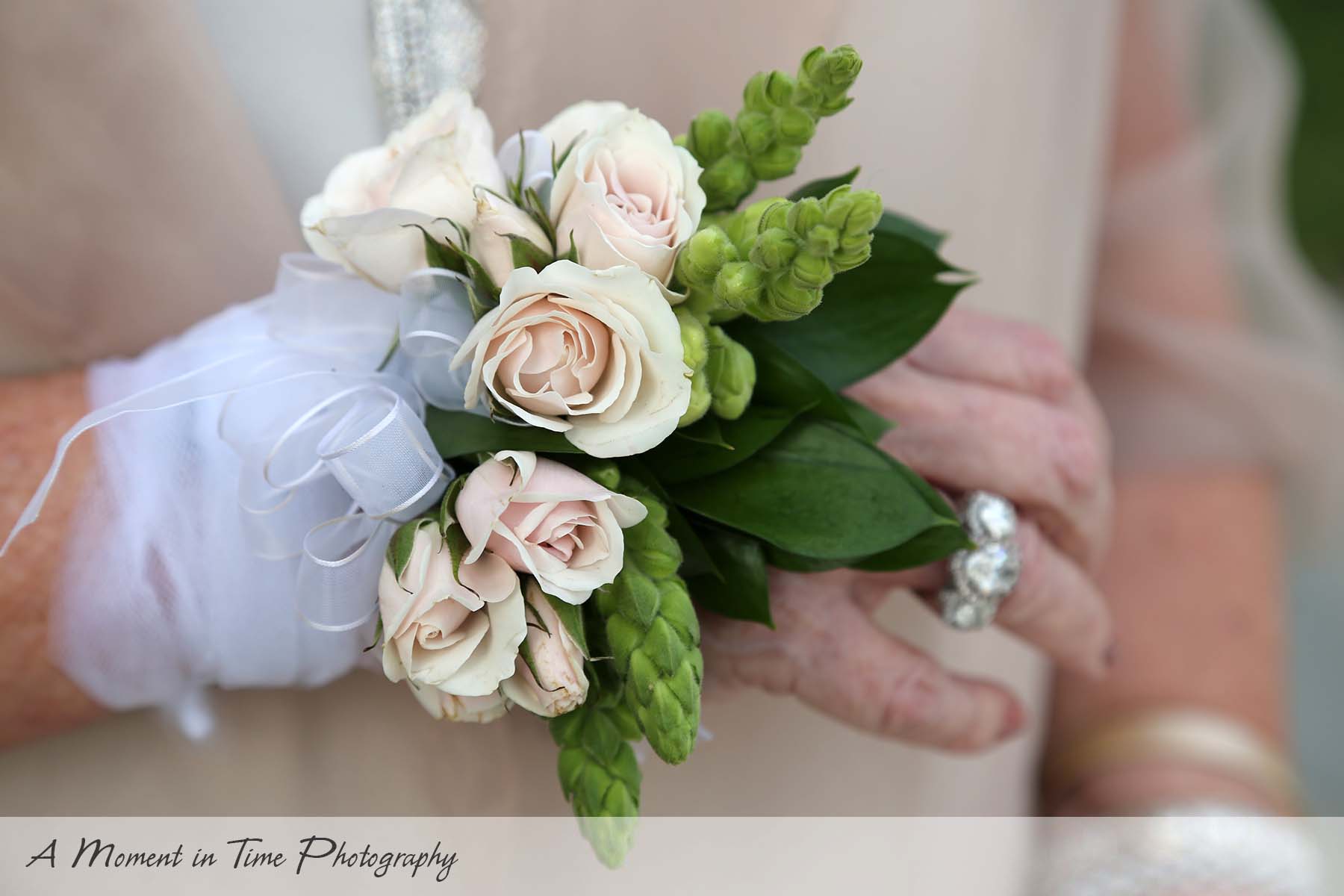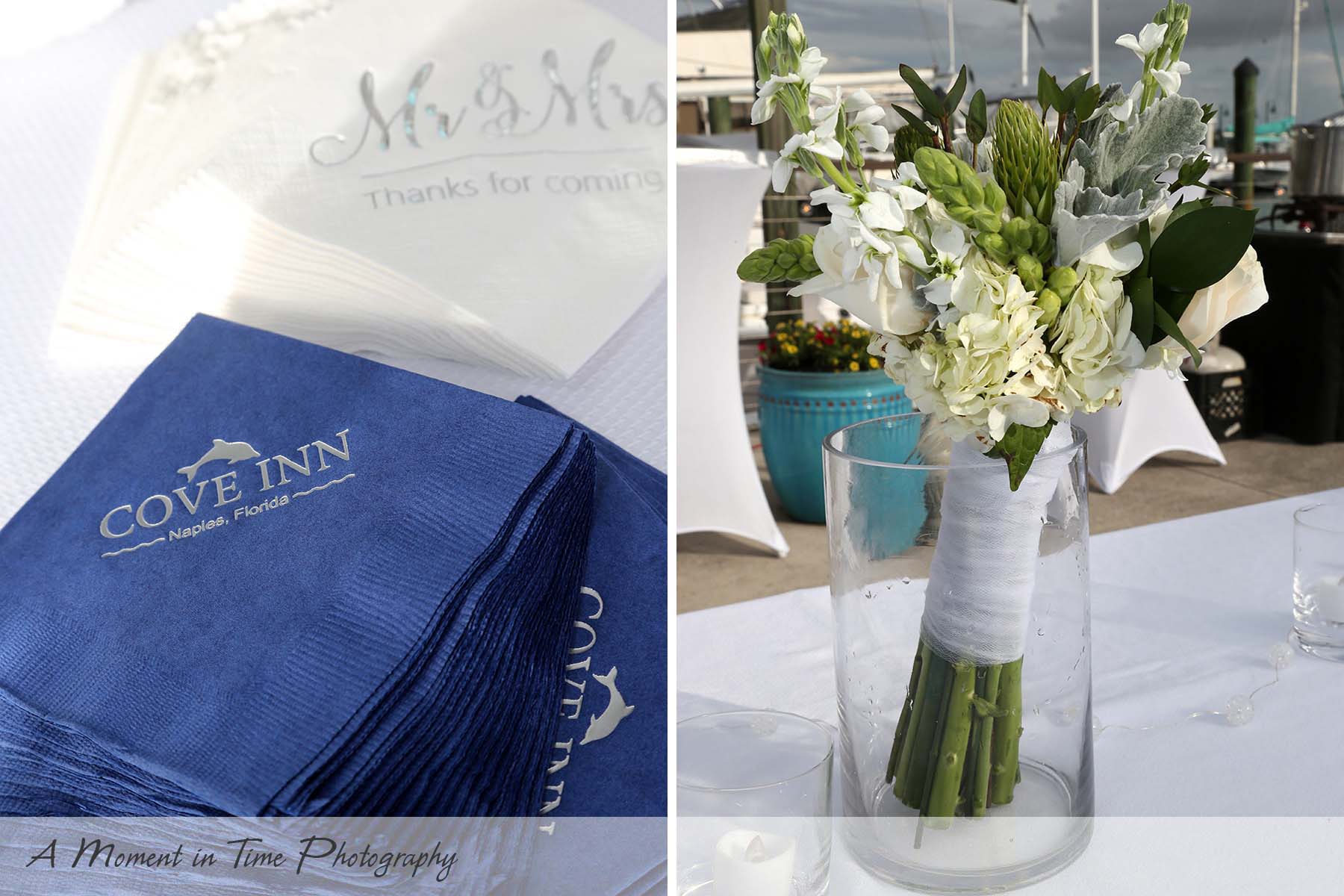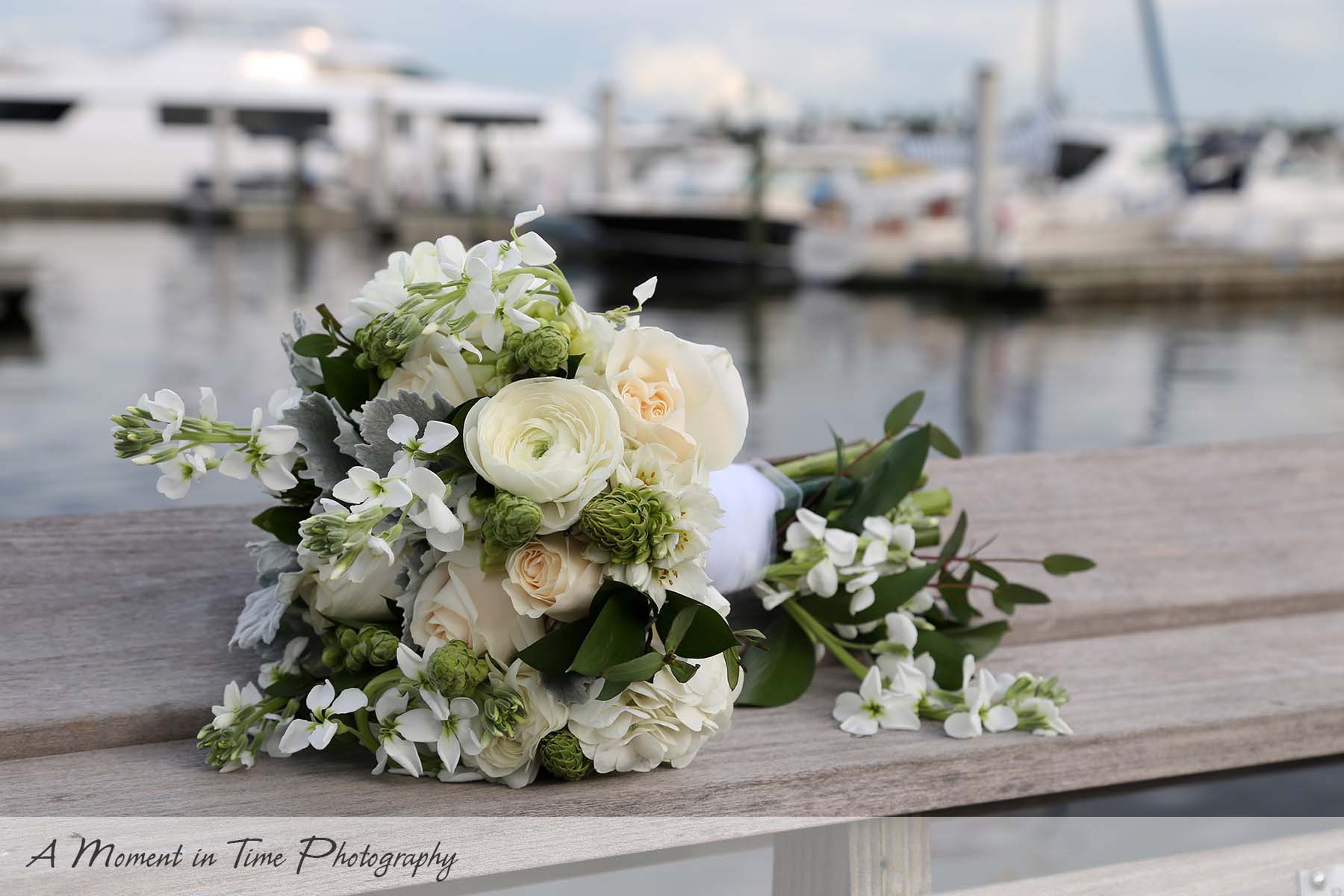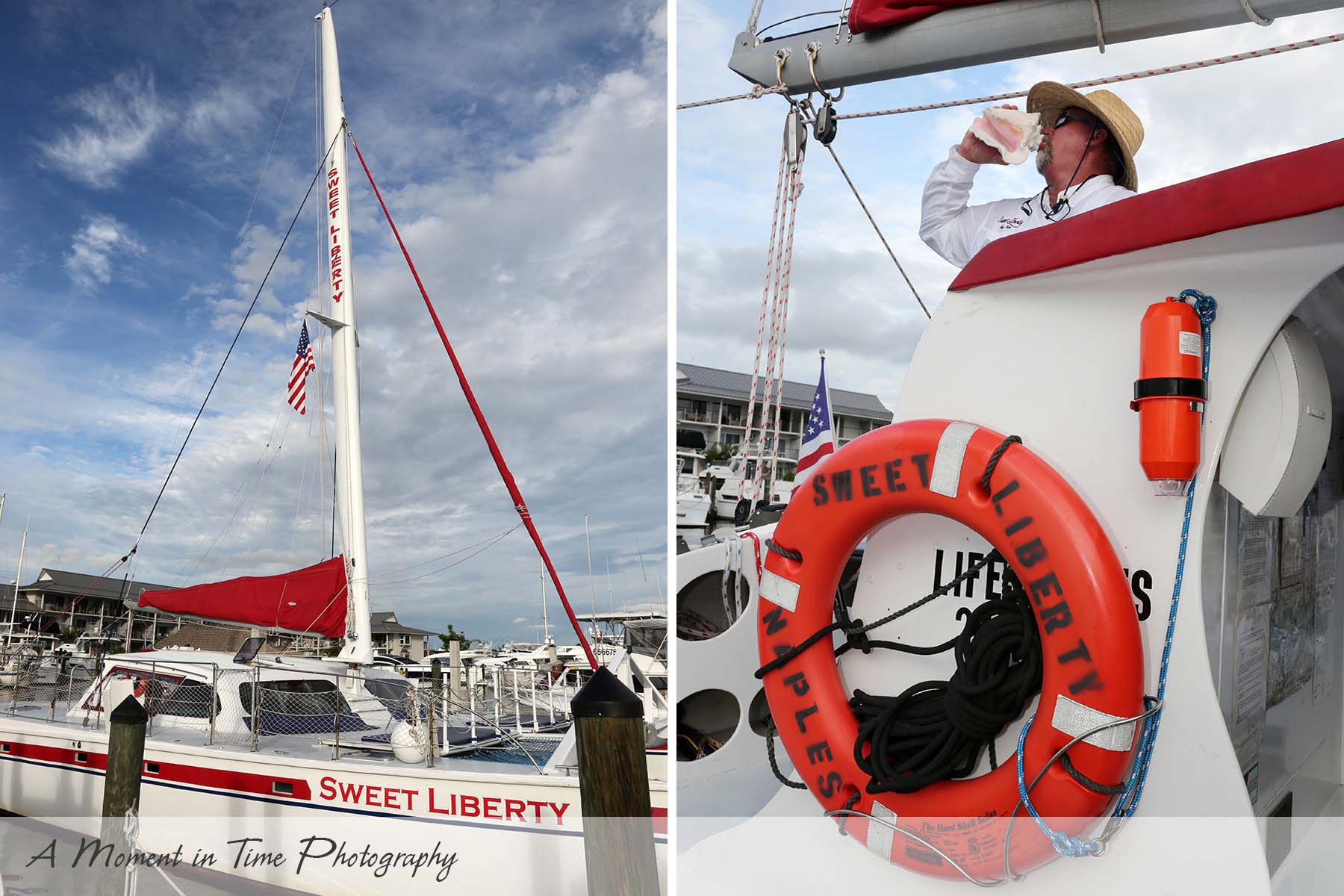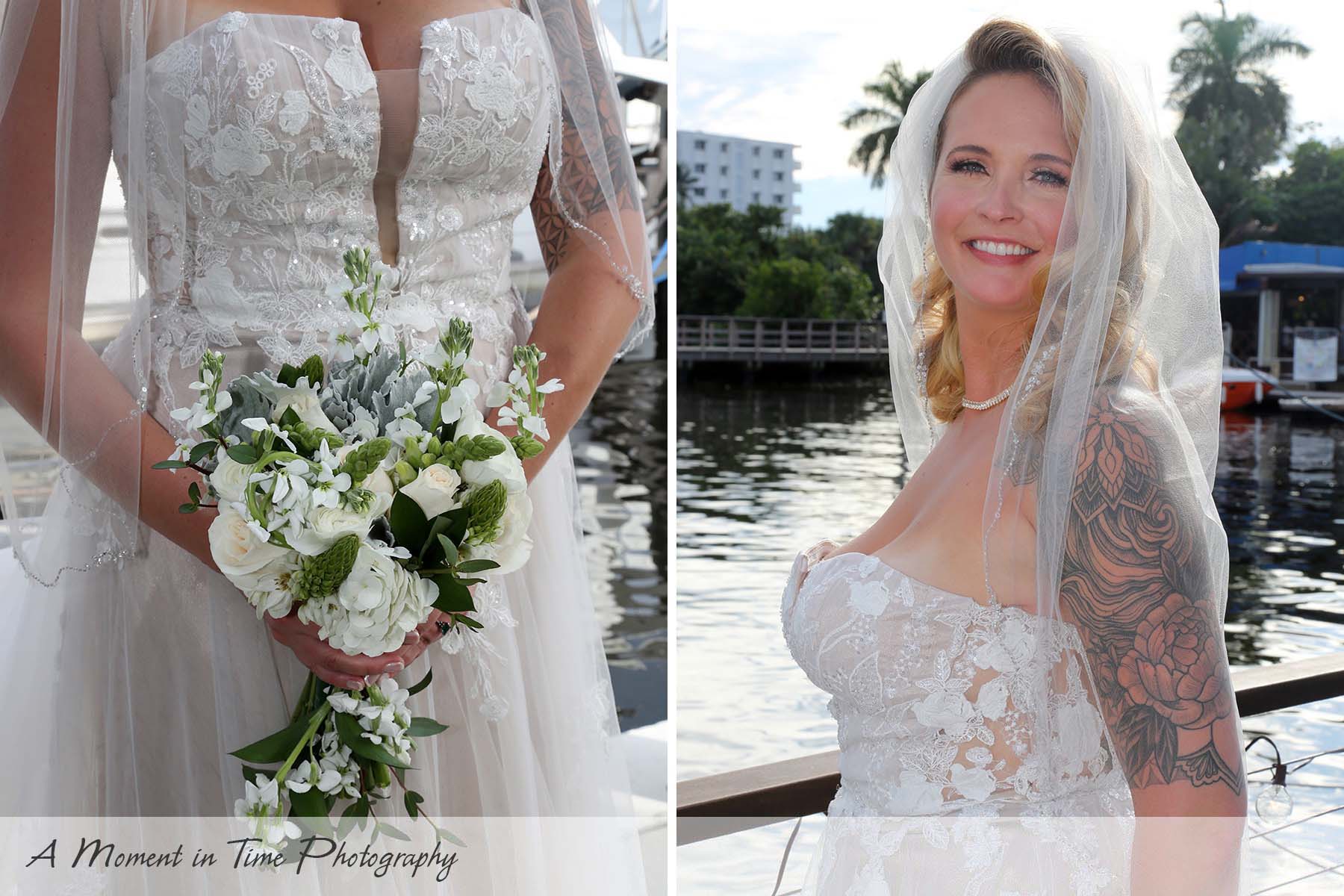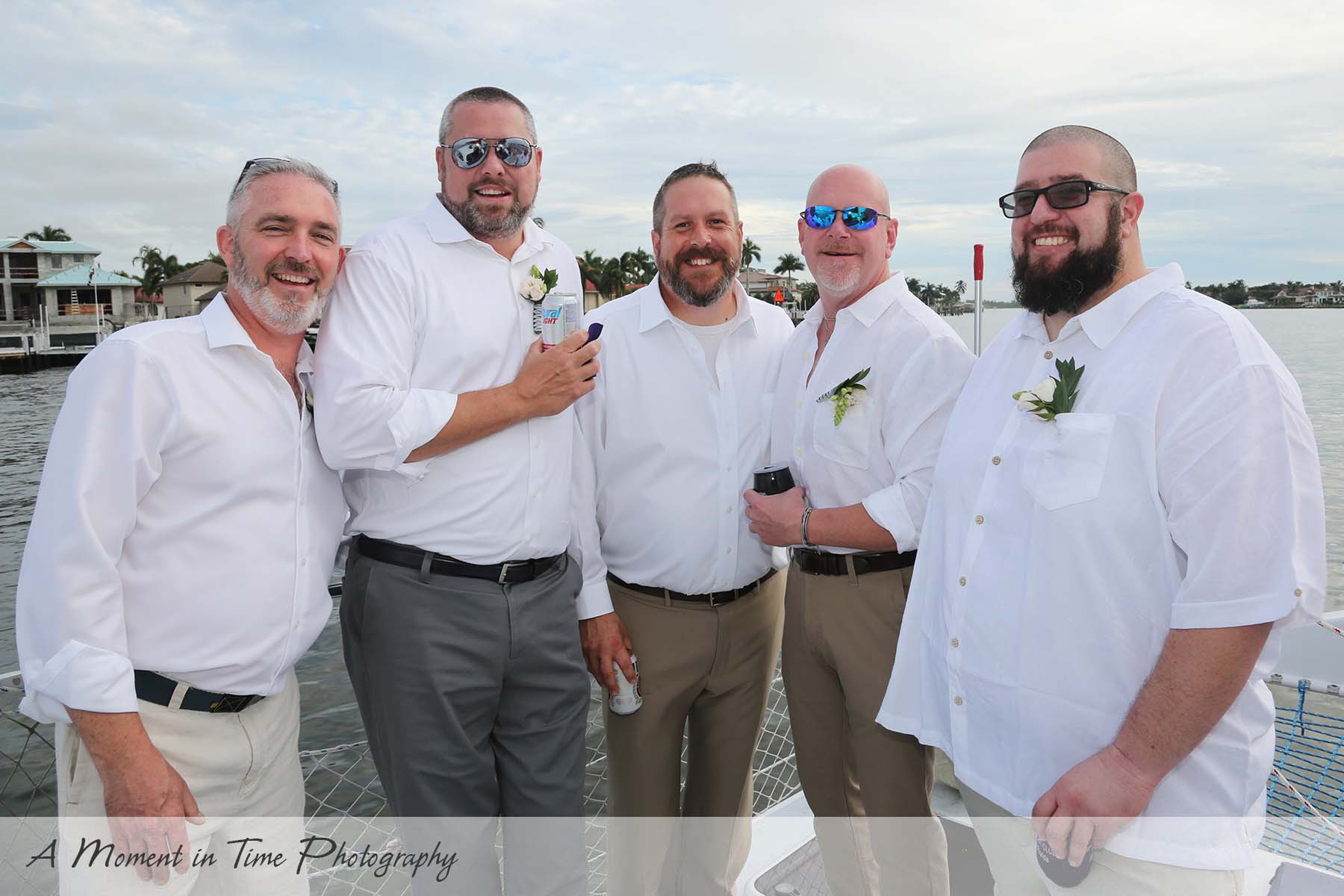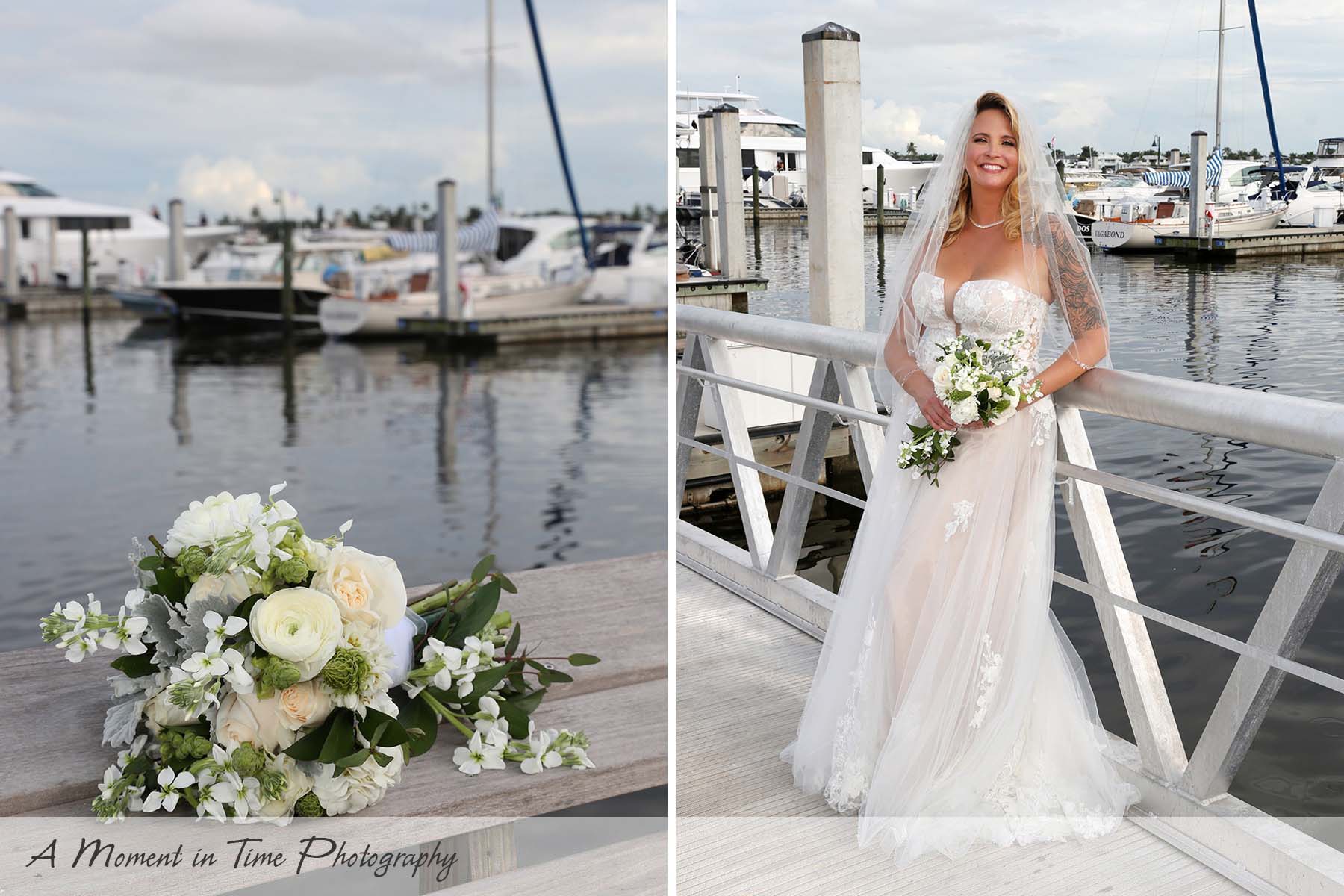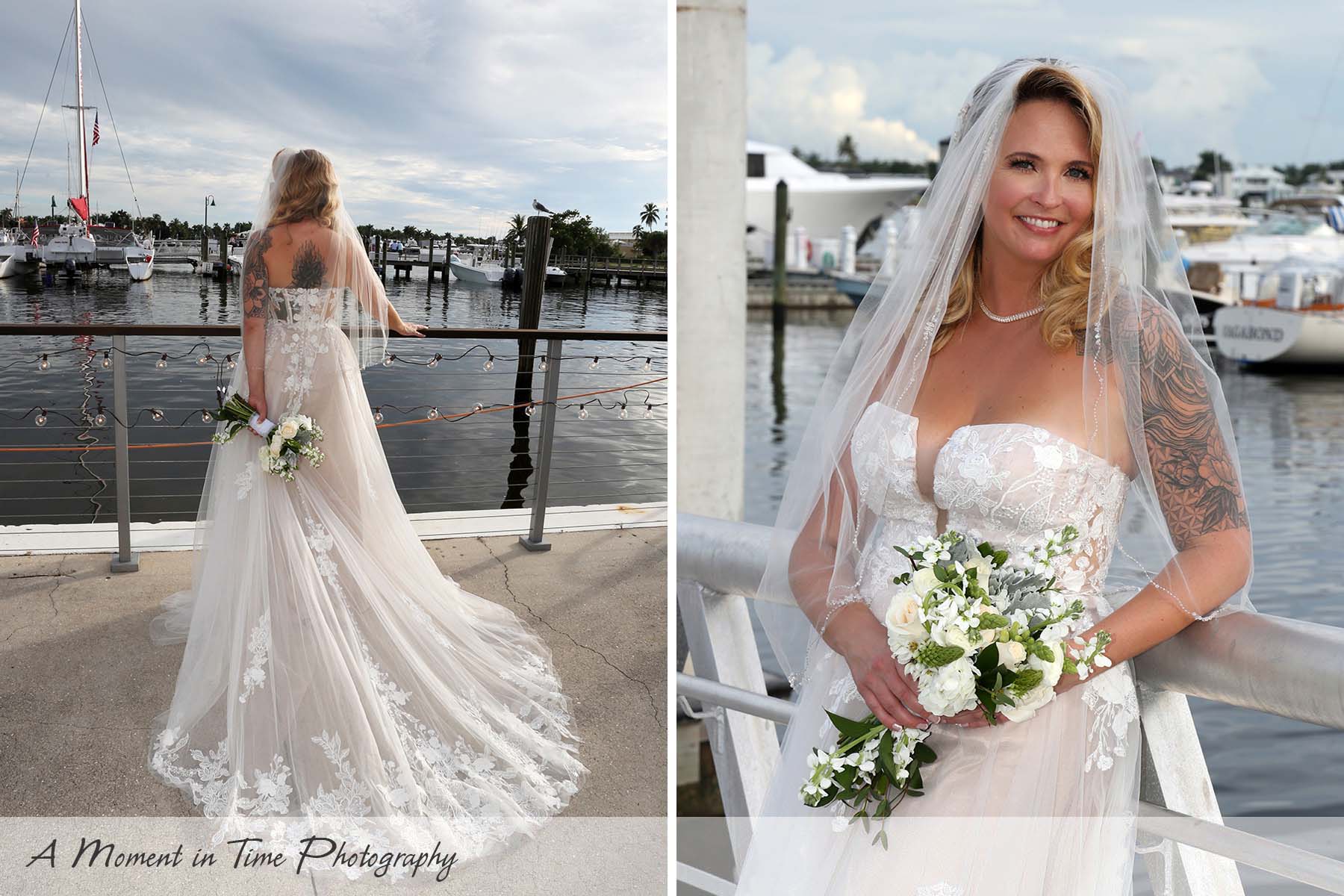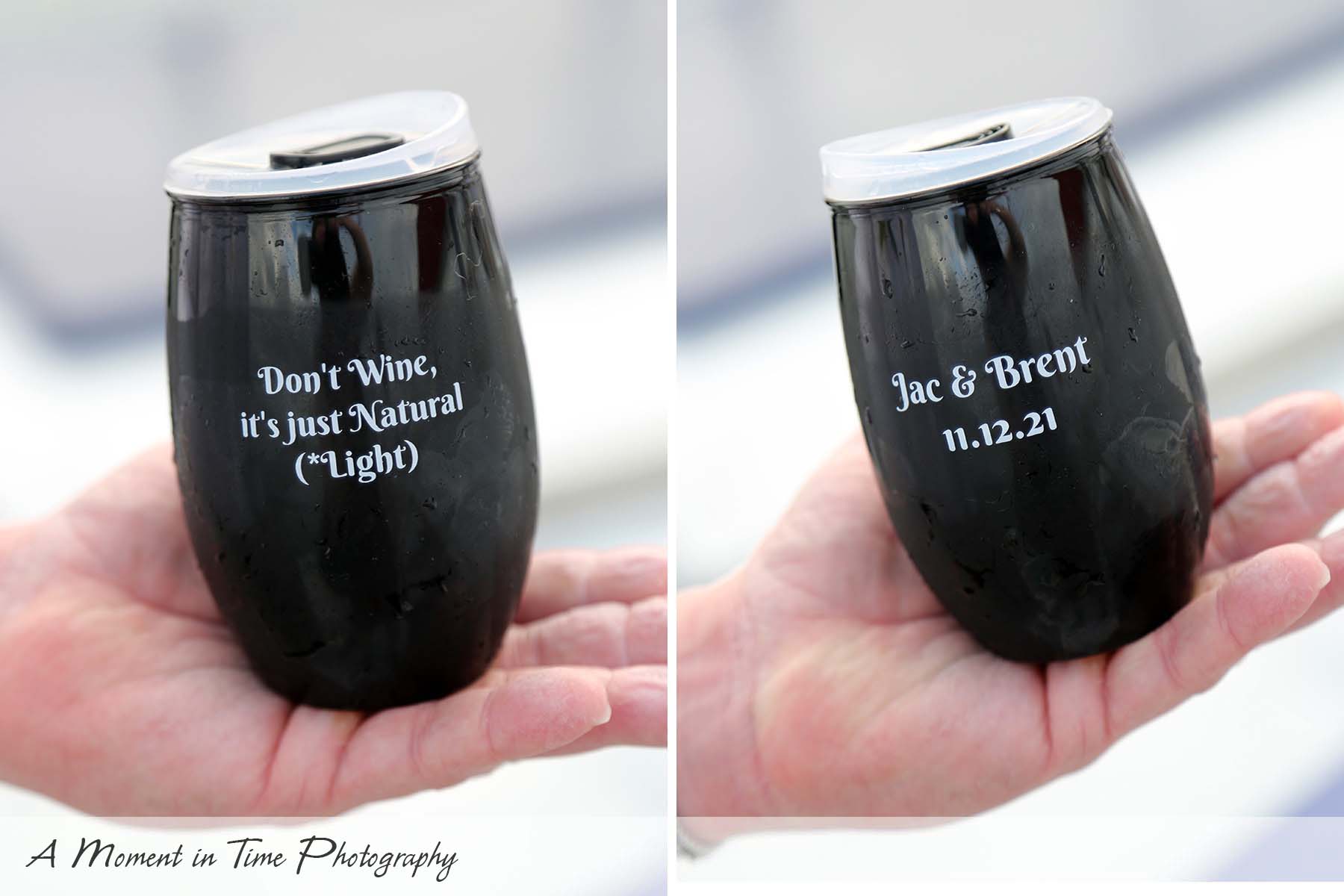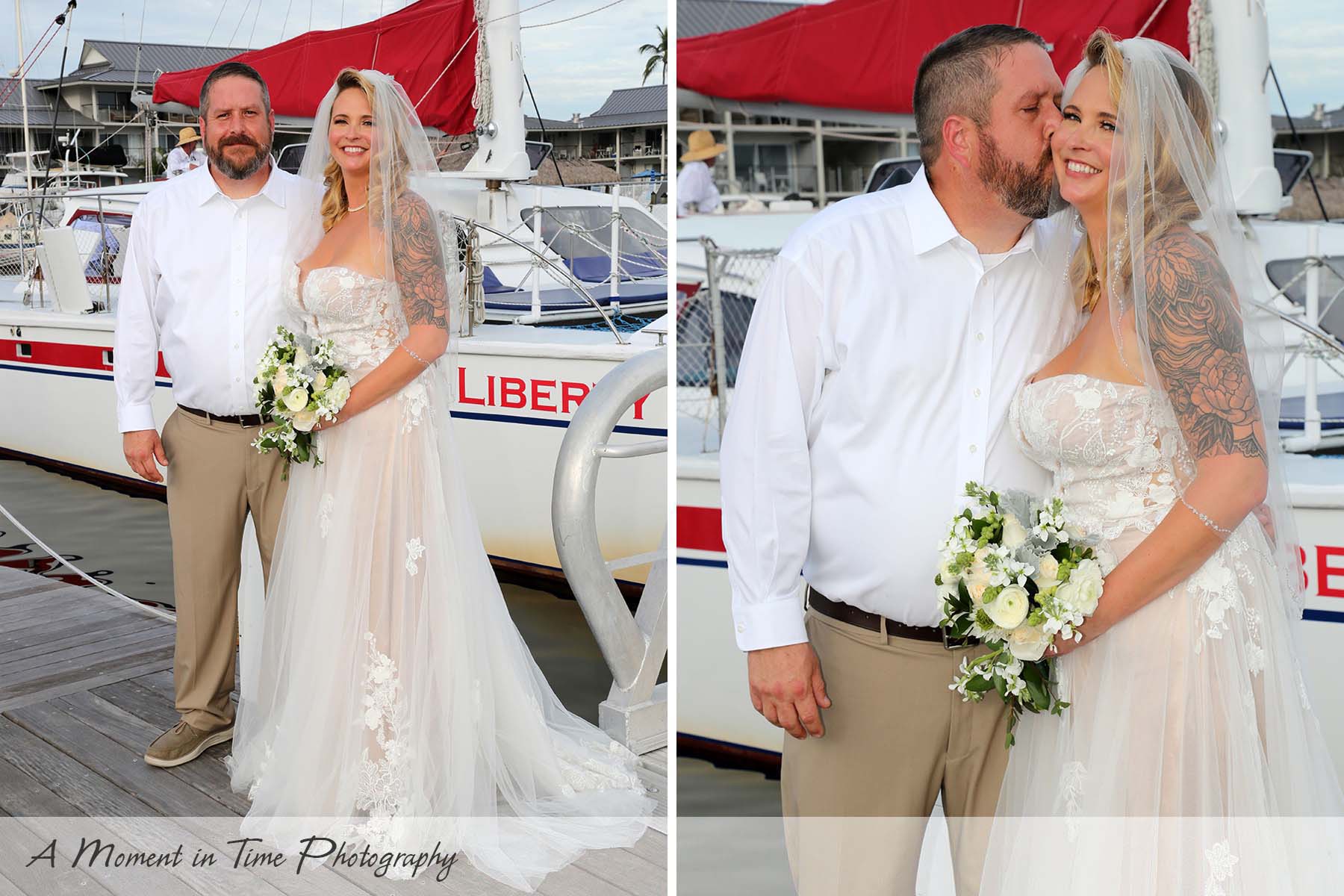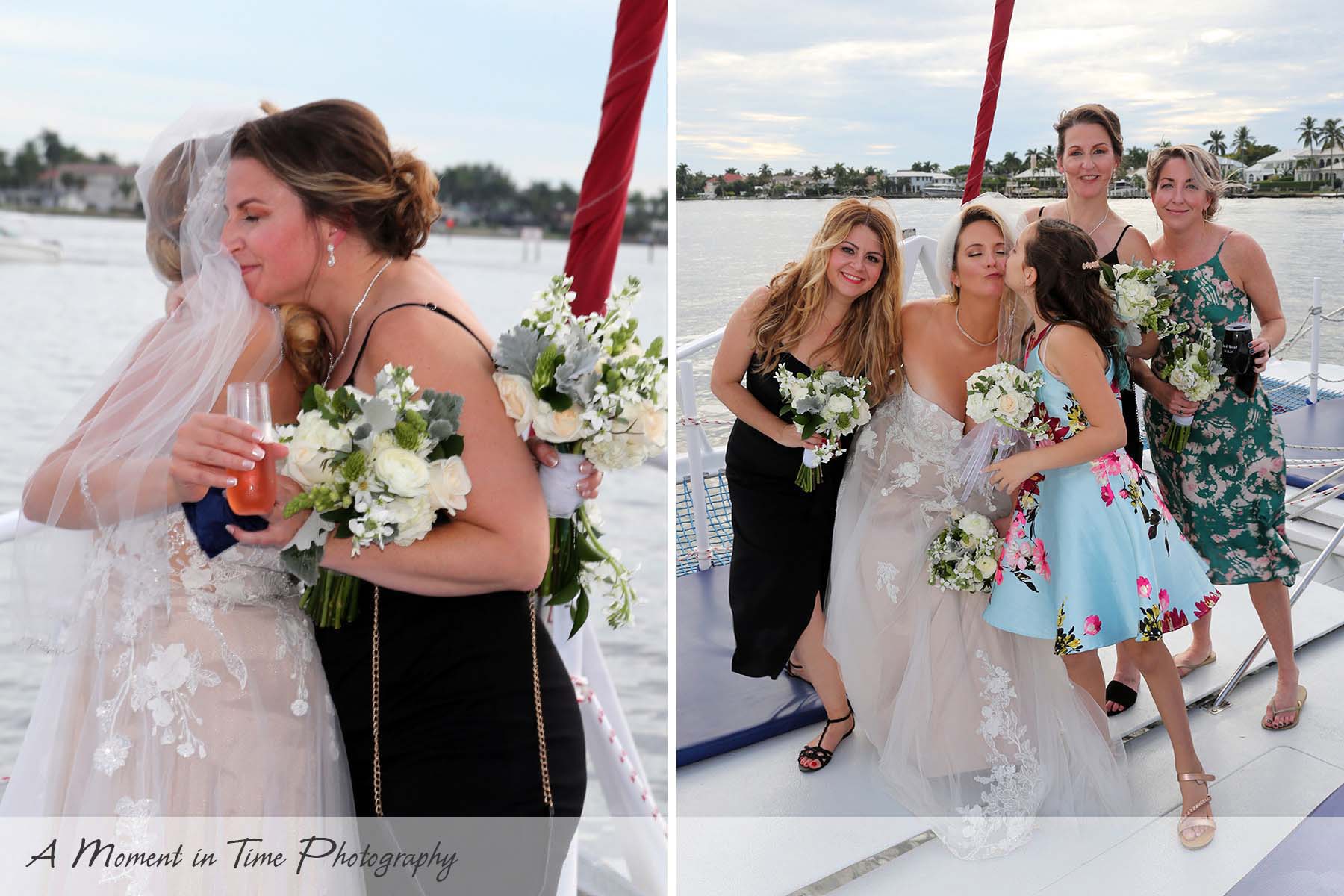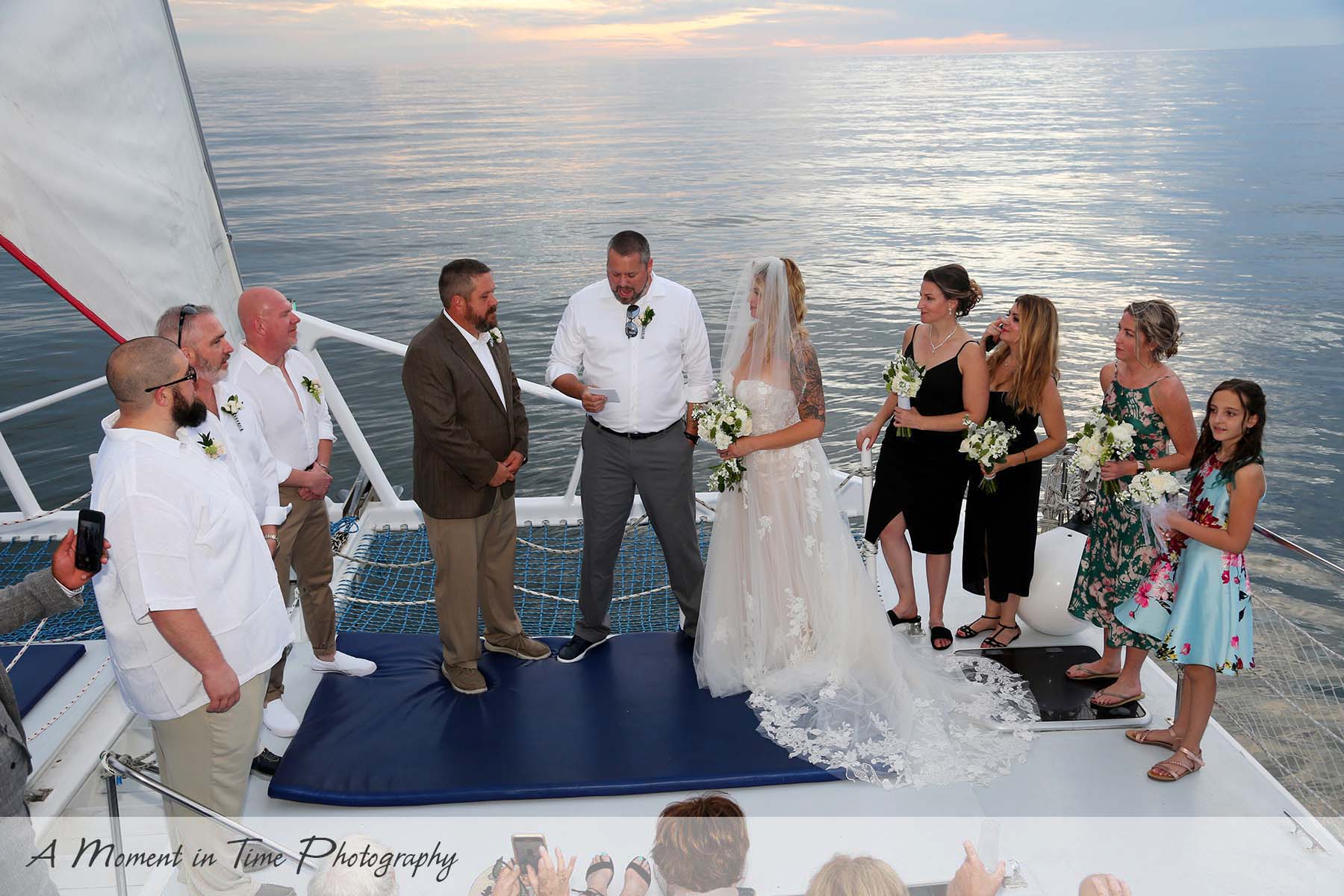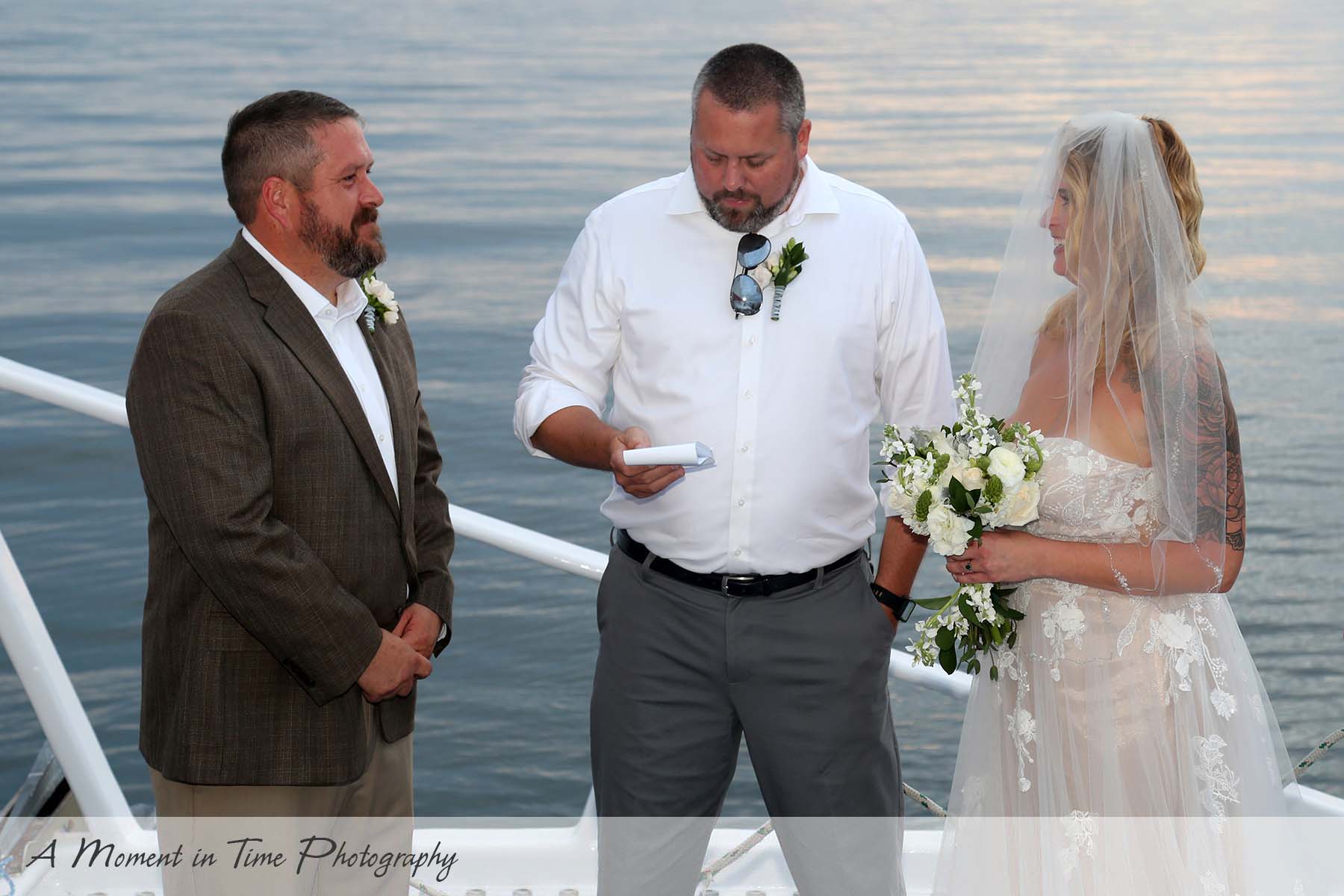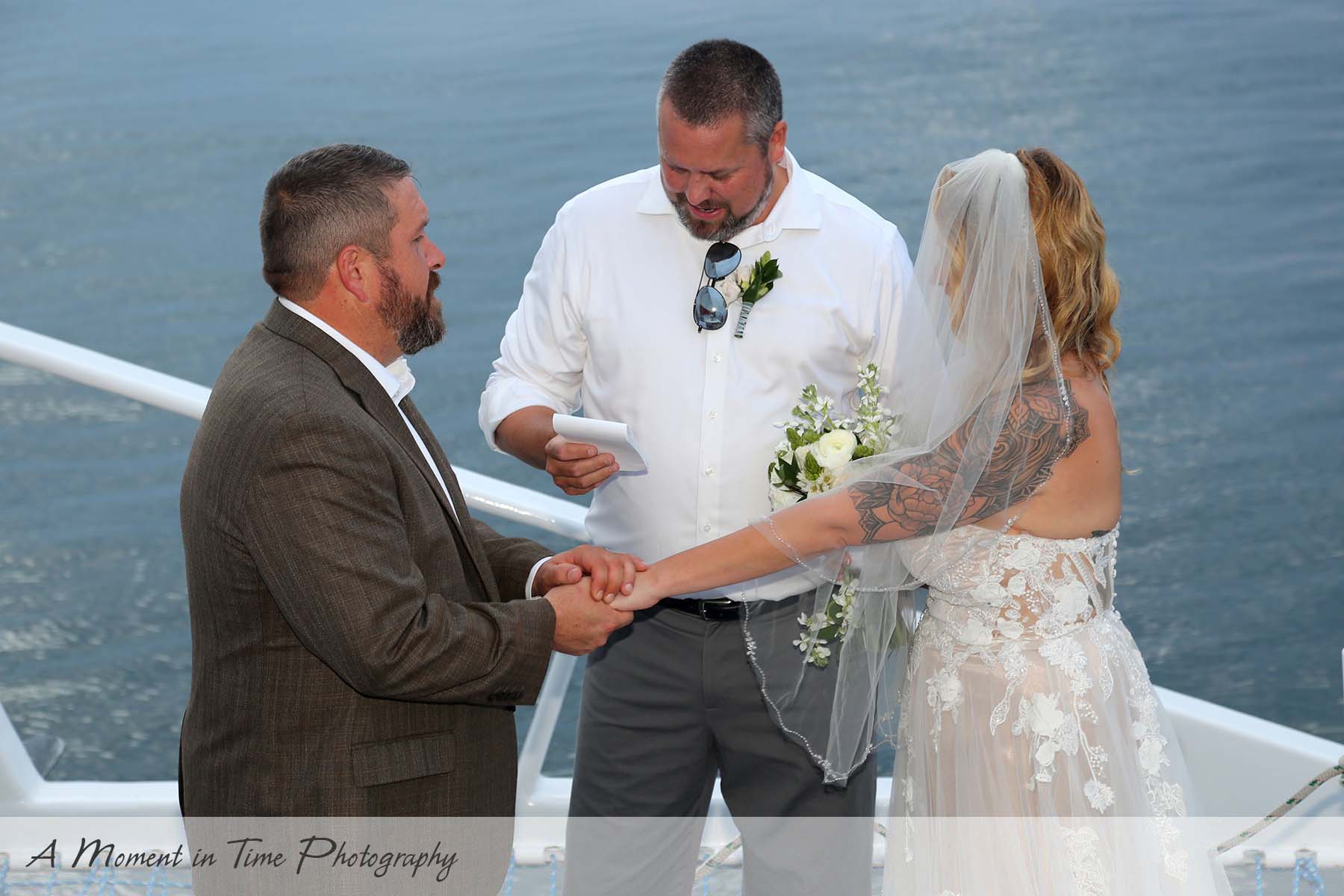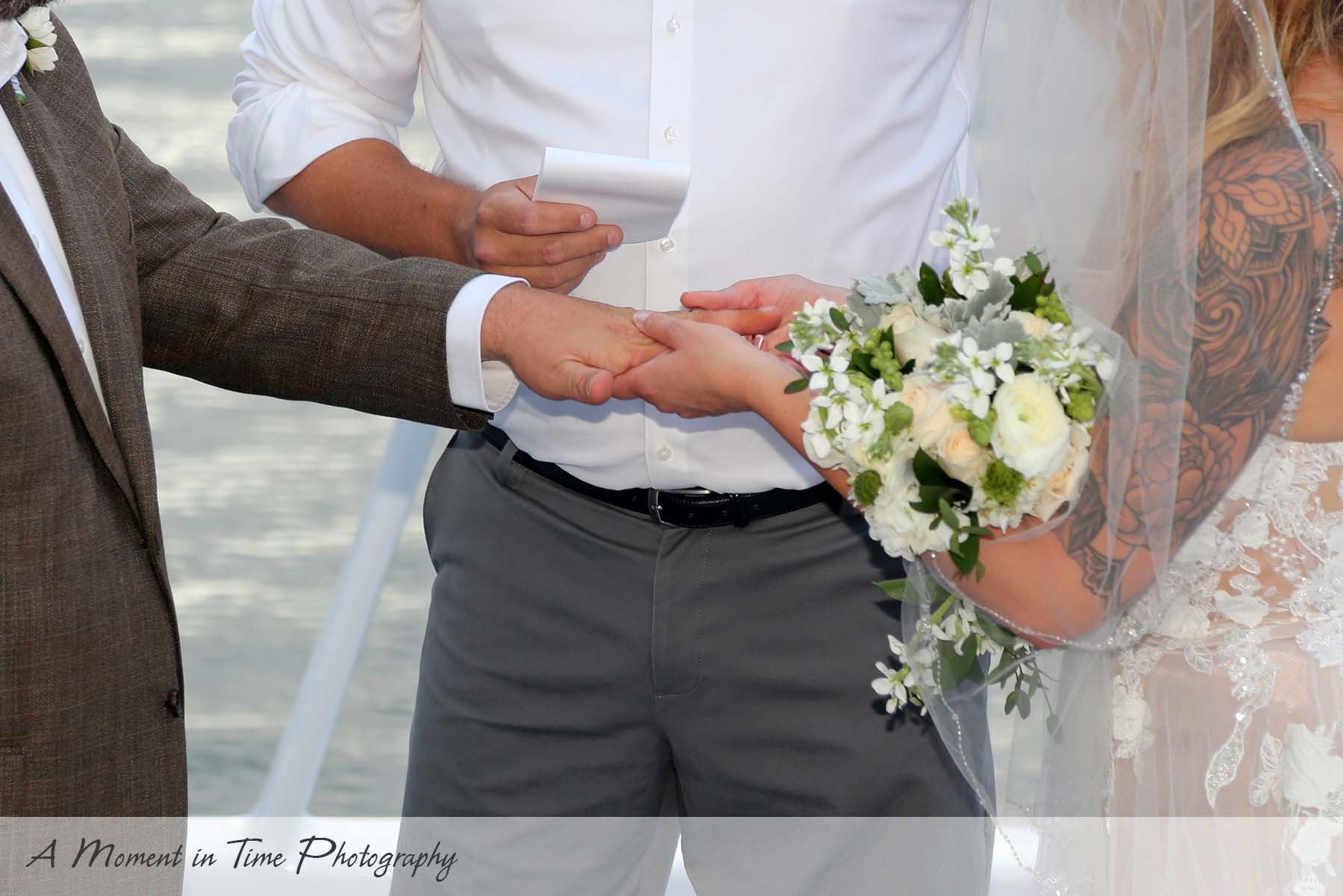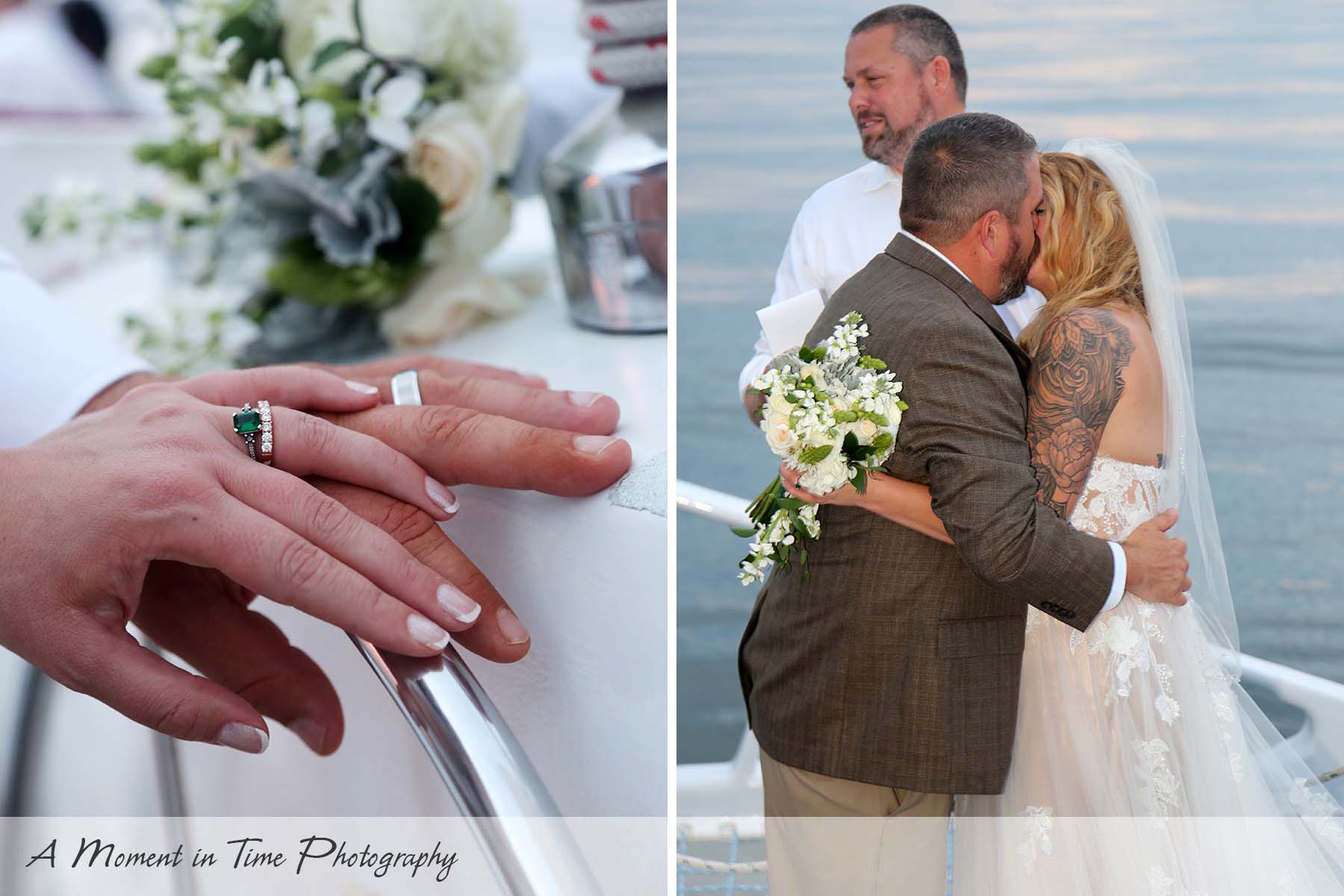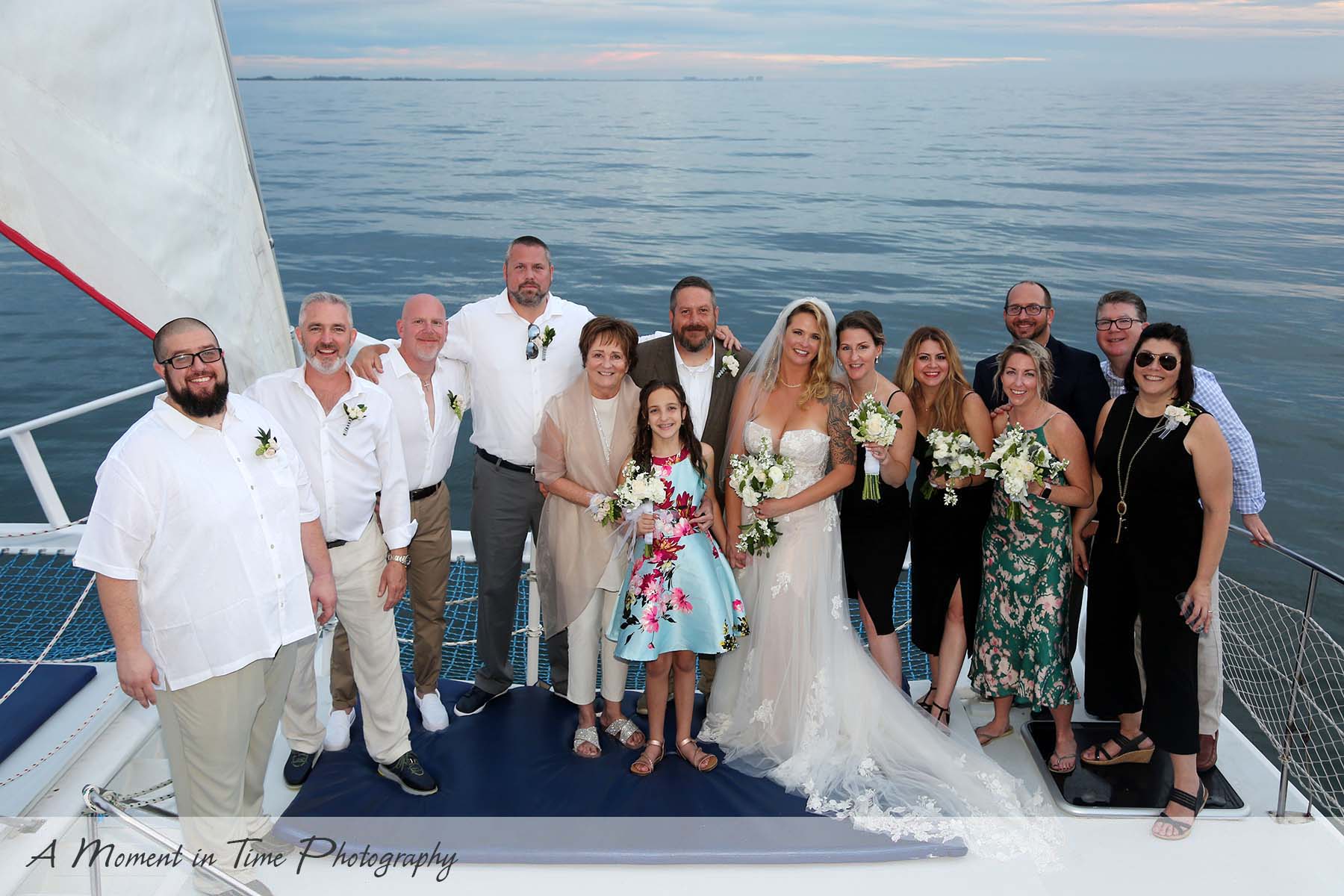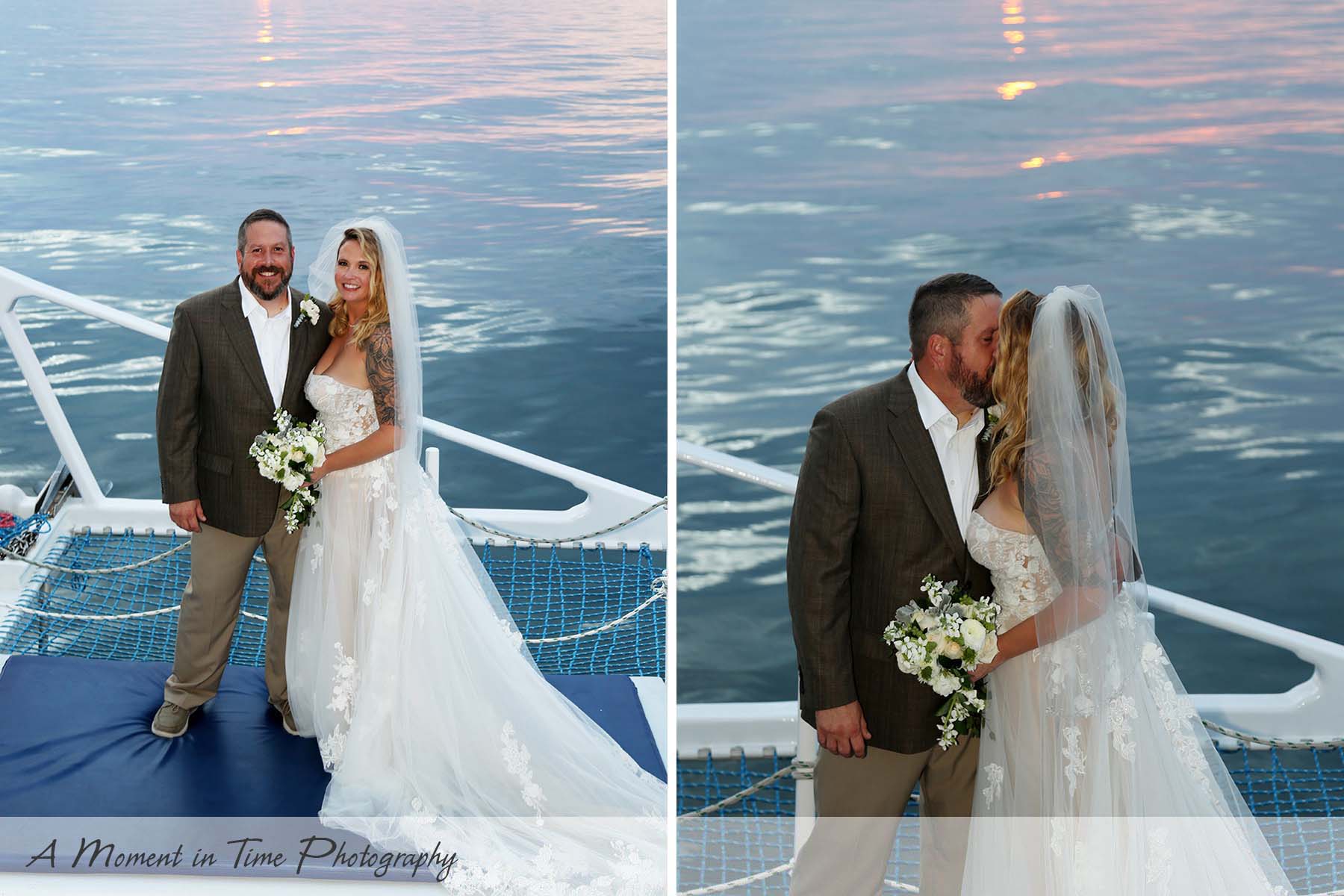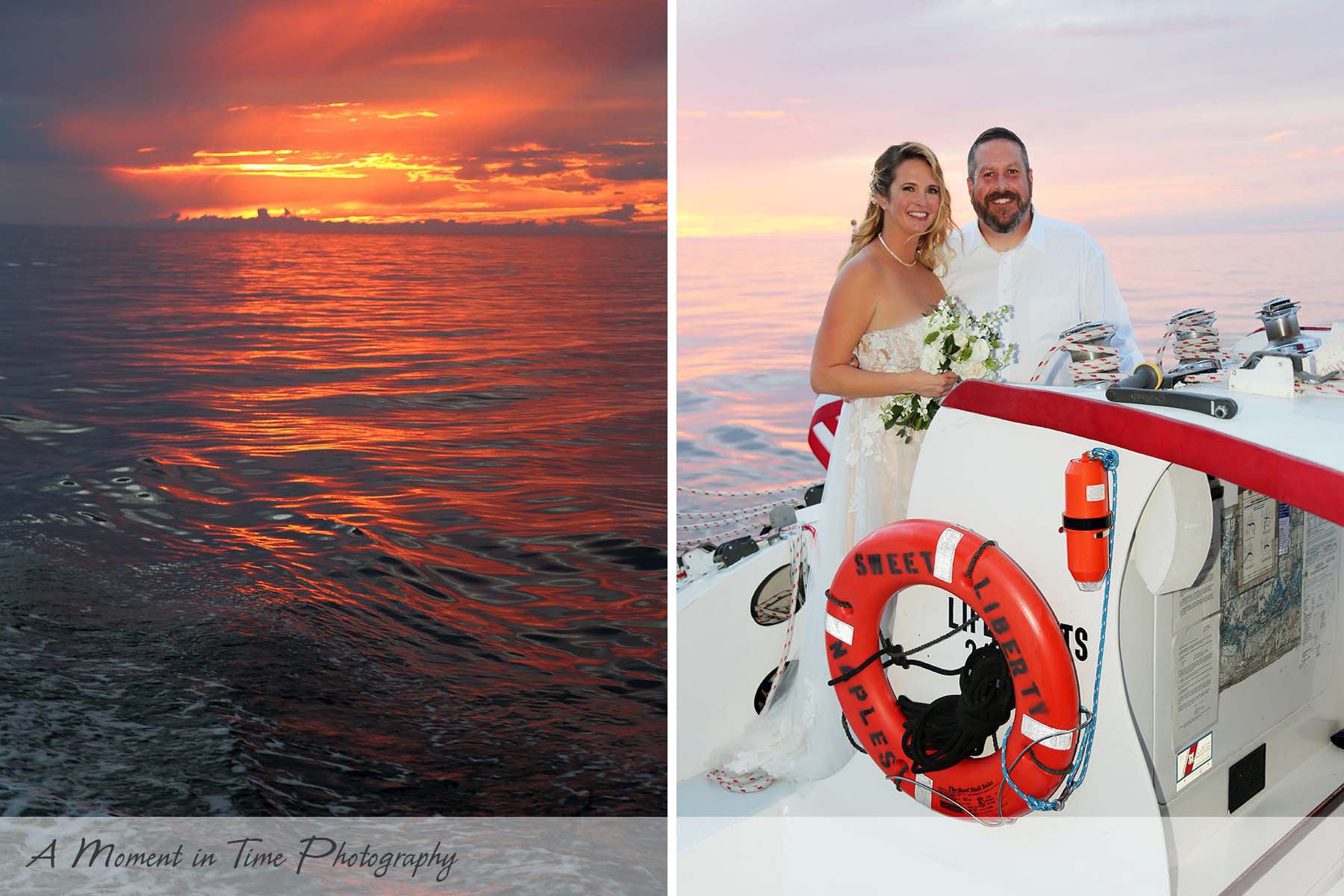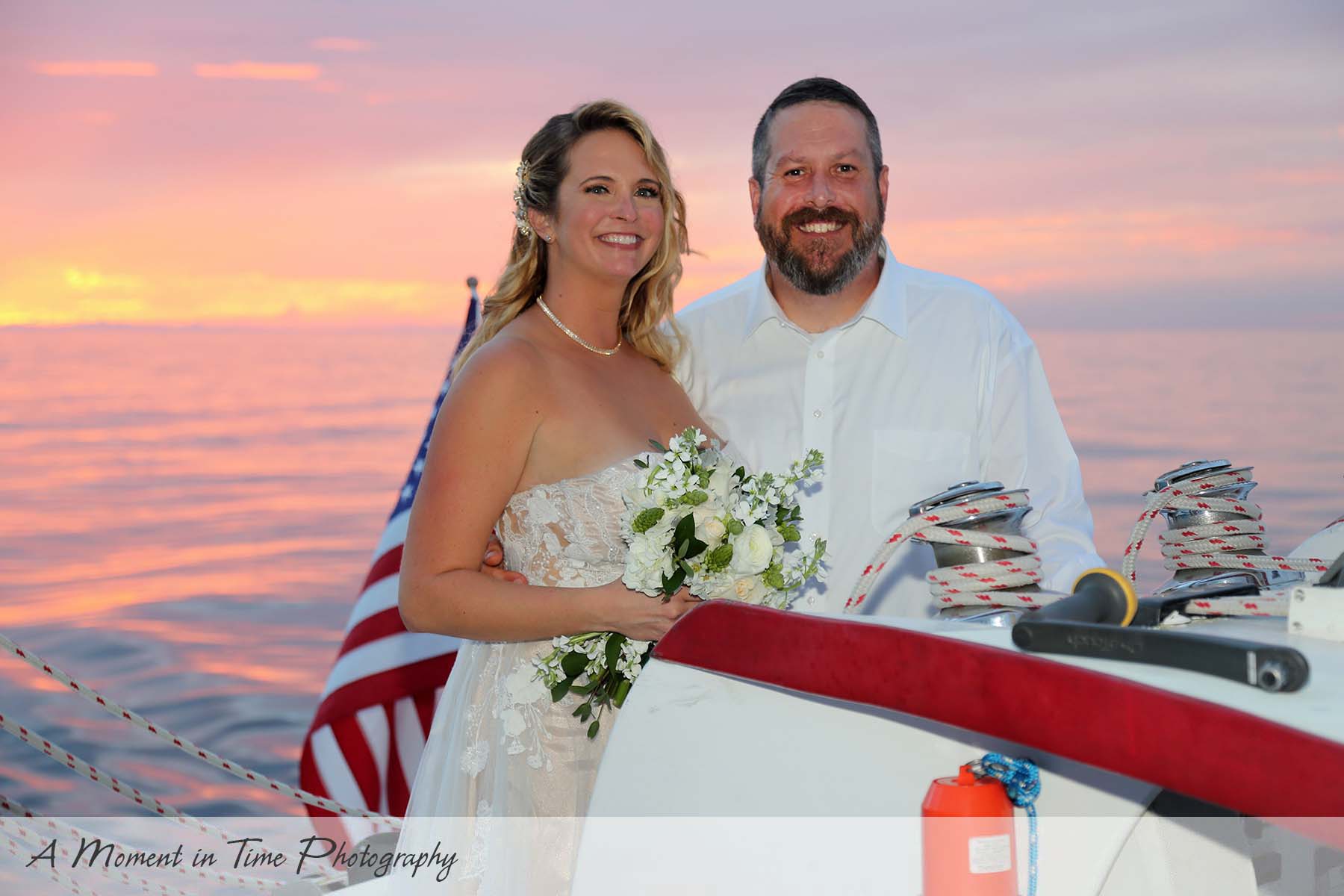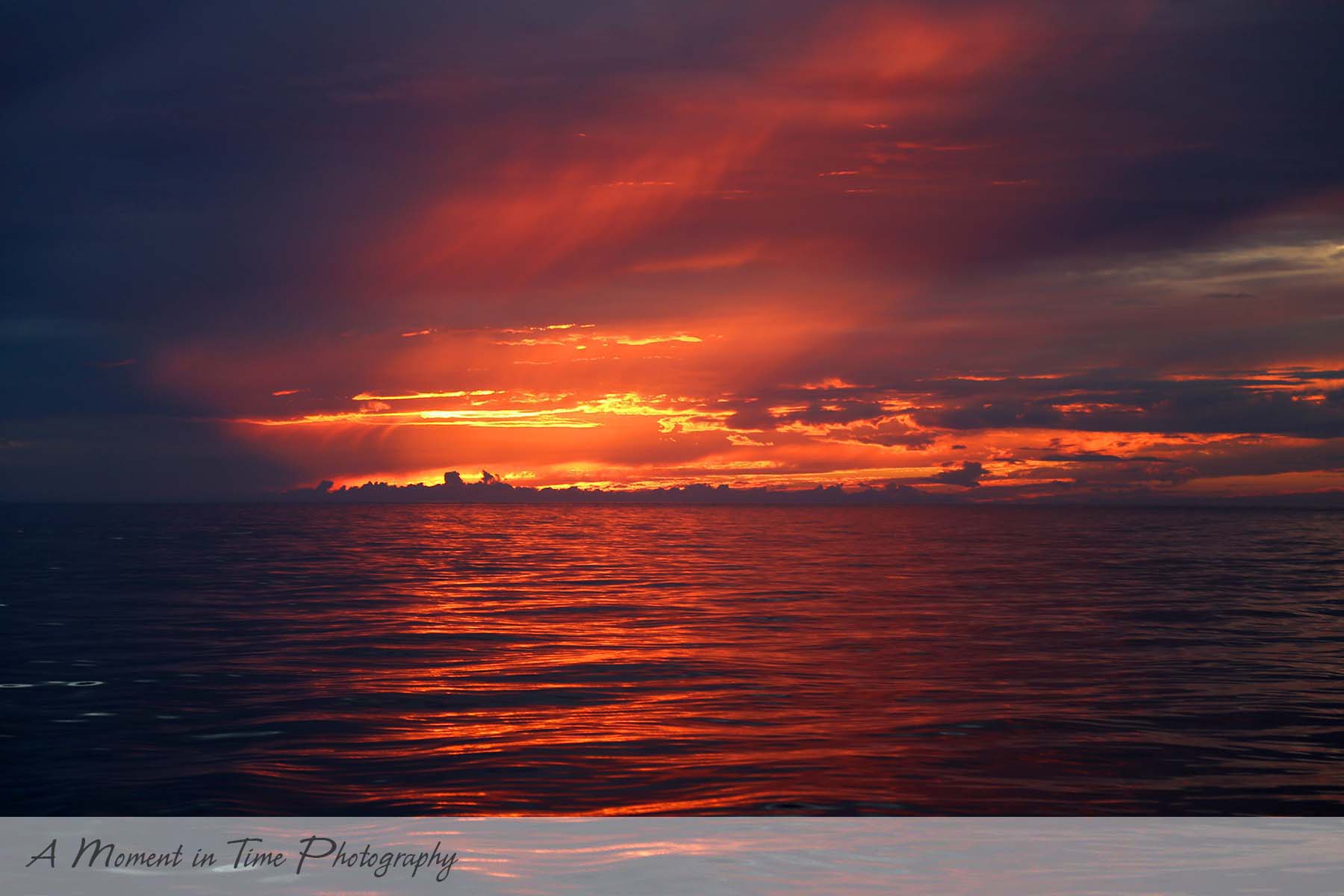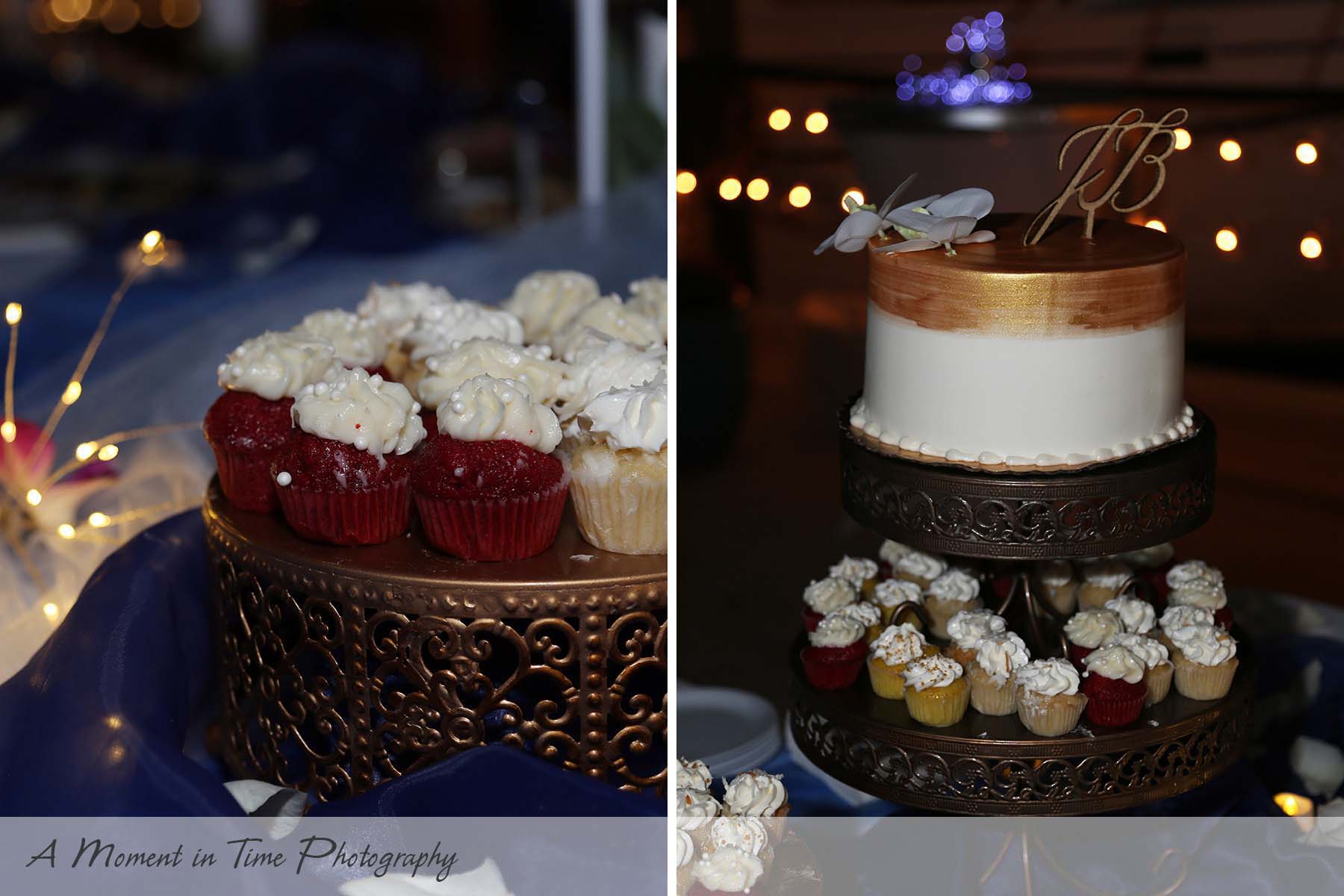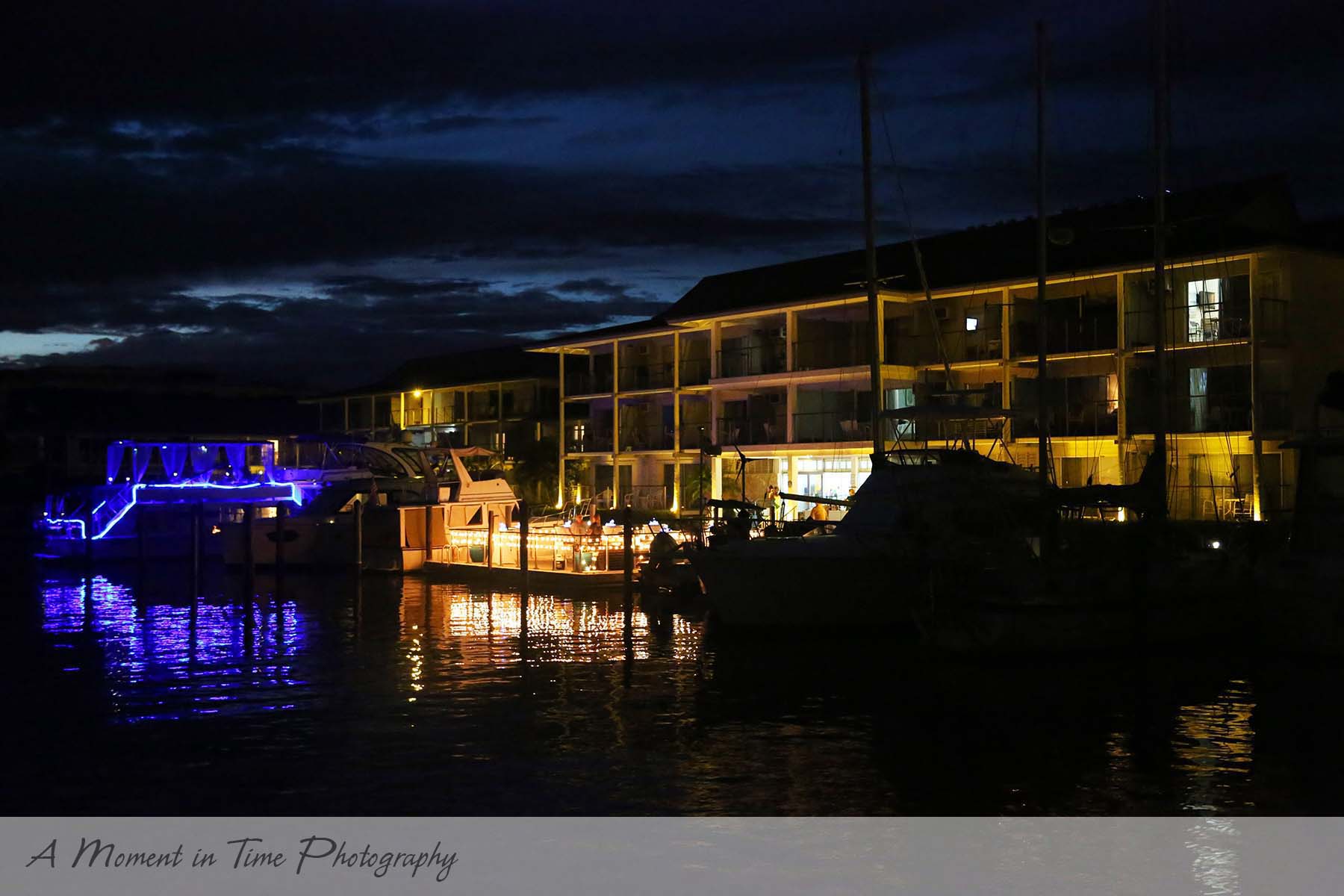 Vendors
Photographer: A Moment In Time Photography
Location: Sweet Liberty Catamaran Sailing & Boat Tours
Reception: Cove Inn On Naples Bay
Catering Service: Wynn's Catering
Catering Service: Fire and Rice Paella