It was wedding day and there wasn't a cloud in the sky. The elegant Heritage Bay Golf and Country Club was ready for an exquisite wedding. Here, Angie and I were at a gorgeous outdoor gazebo with an even more gorgeous bride and groom. The bride wore a stunning mermaid style dress with a sweetheart neckline and ornate beading. Her veil followed six feet behind her. And the shoes…let's just say they were silver sparkly stilettos that only a special bride could walk in.
The ceremony was graceful and stylish with all of their closest family and friends lovingly looking on. As the bride walked down the aisle, we can just remember how everyone stopped, taking in her beauty. This combo of bride and groom accompanied by five gorgeous bridesmaids and five handsome groomsmen is any wedding photographer's dream. We were excited and we were inspired.
This wedding was full of two very heartwarming families coming together.
The reception was filled with the traditions of an Albanian wedding such as the Albanian Wedding Dance. This is a dance where the guests join the bride and groom on the dance floor and shower them with money. One of the bridesmaid's sang a sweet song to the lovely couple followed by a beautiful video montage of Mia and Sotild.
As the champagne corks kept popping, the guests enjoyed a lovely dinner and a perfect blend of Albanian and Columbian desserts, as well as a tea party themed wedding cake.
The couple exited with a glittery aisle of sparkles. What a perfect night.
There was lots of dancing, lots of dollar bills, and lots of love. In the wise words of John Lennon, sang by the Beatles, "All you need is love." There is no shortage here.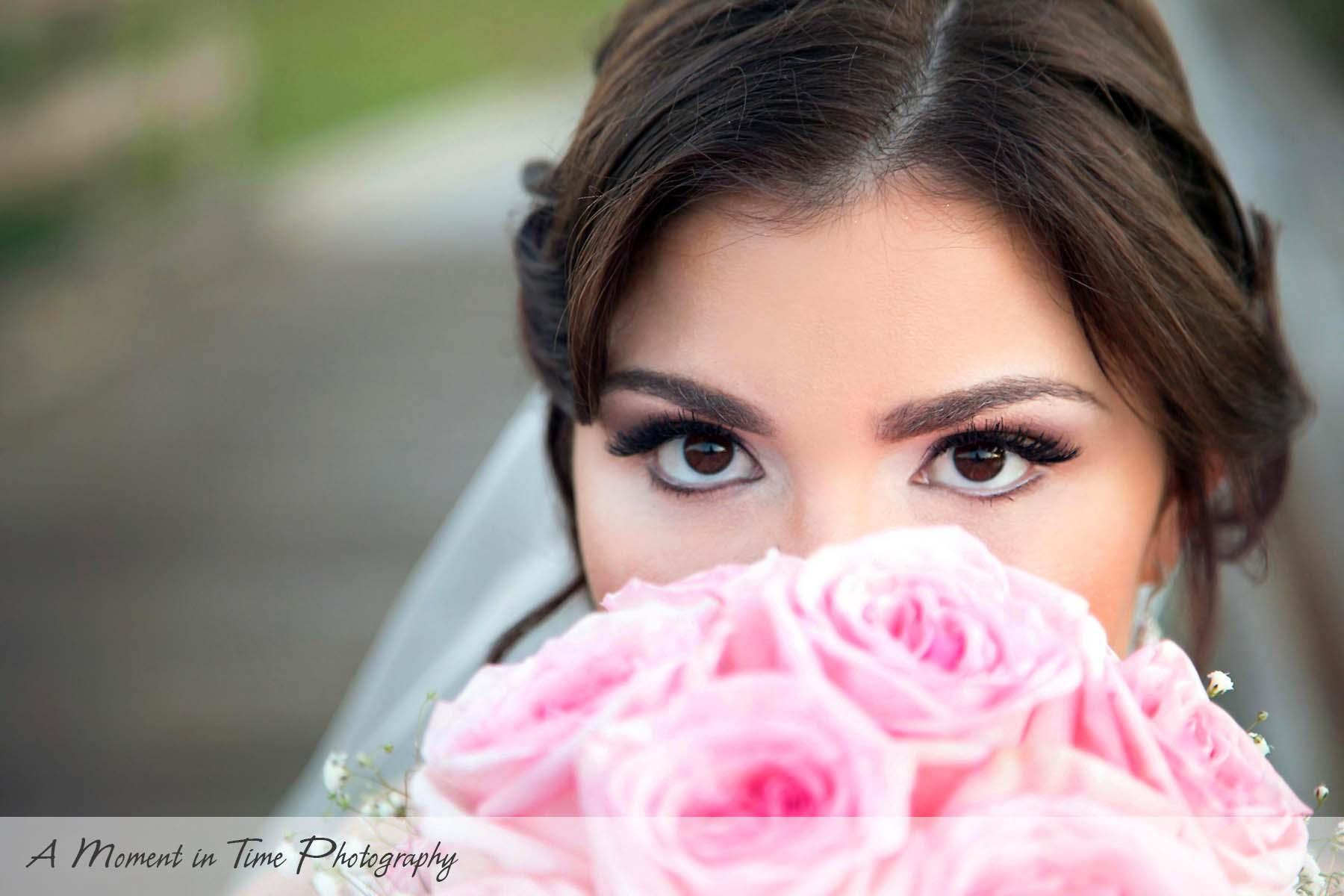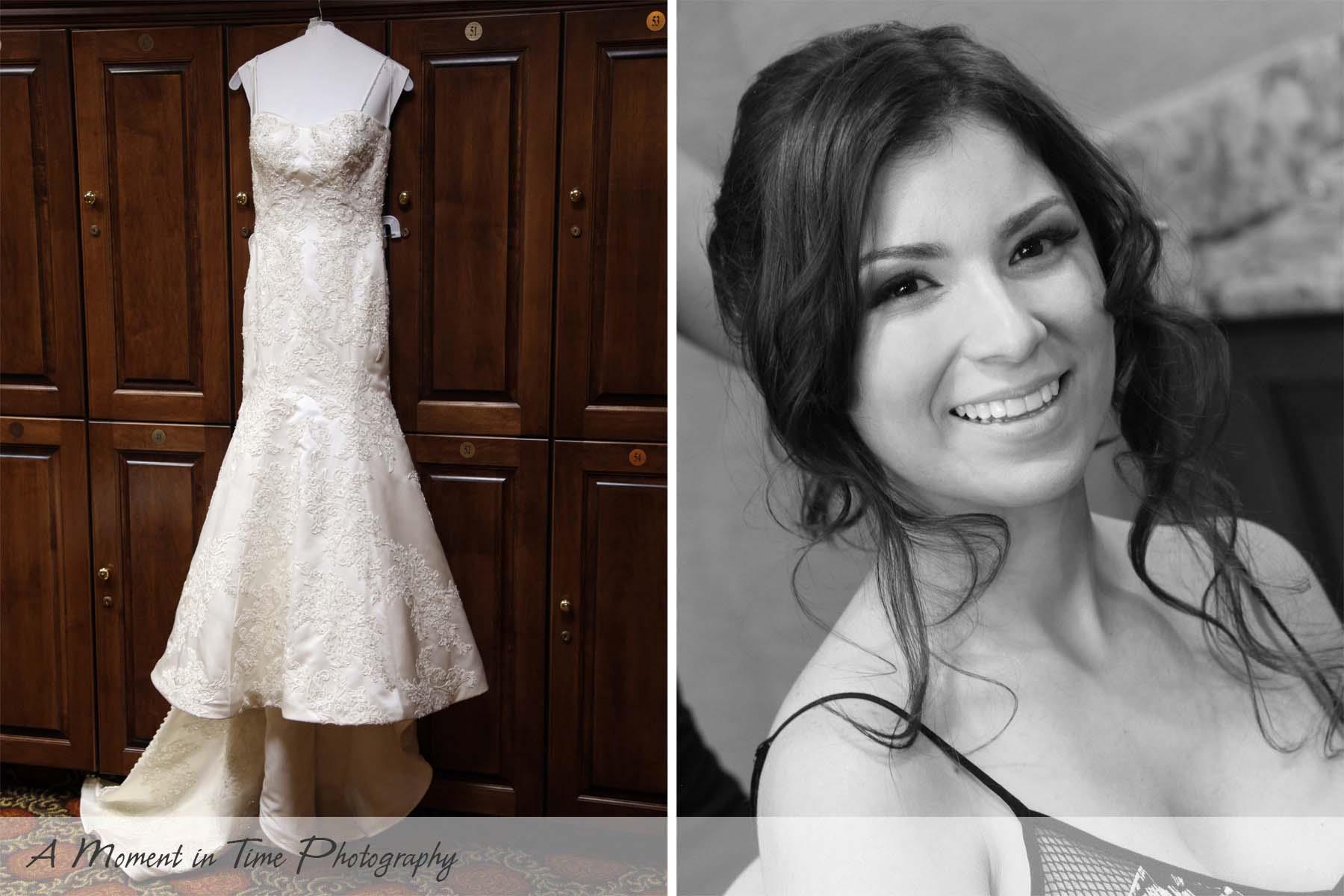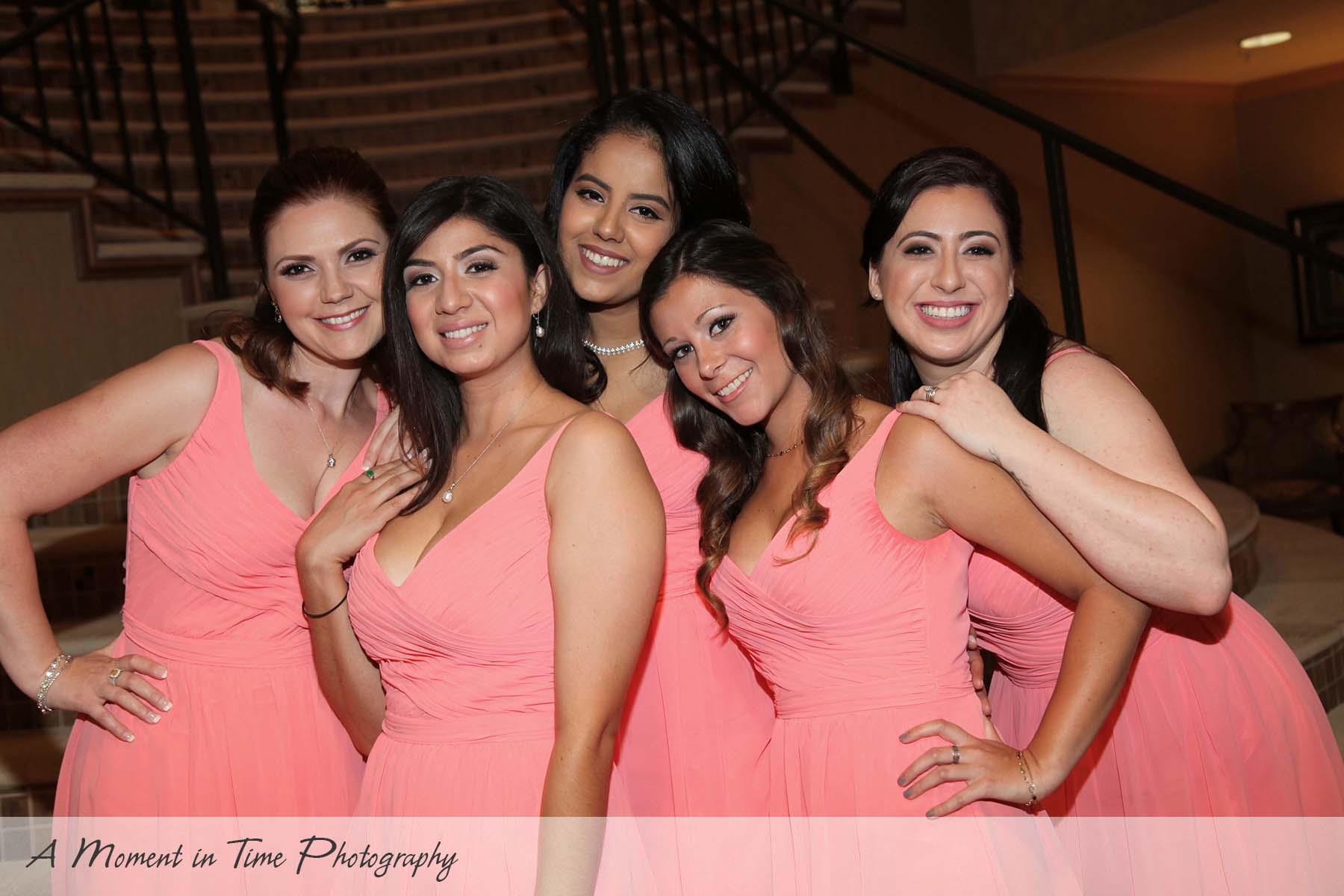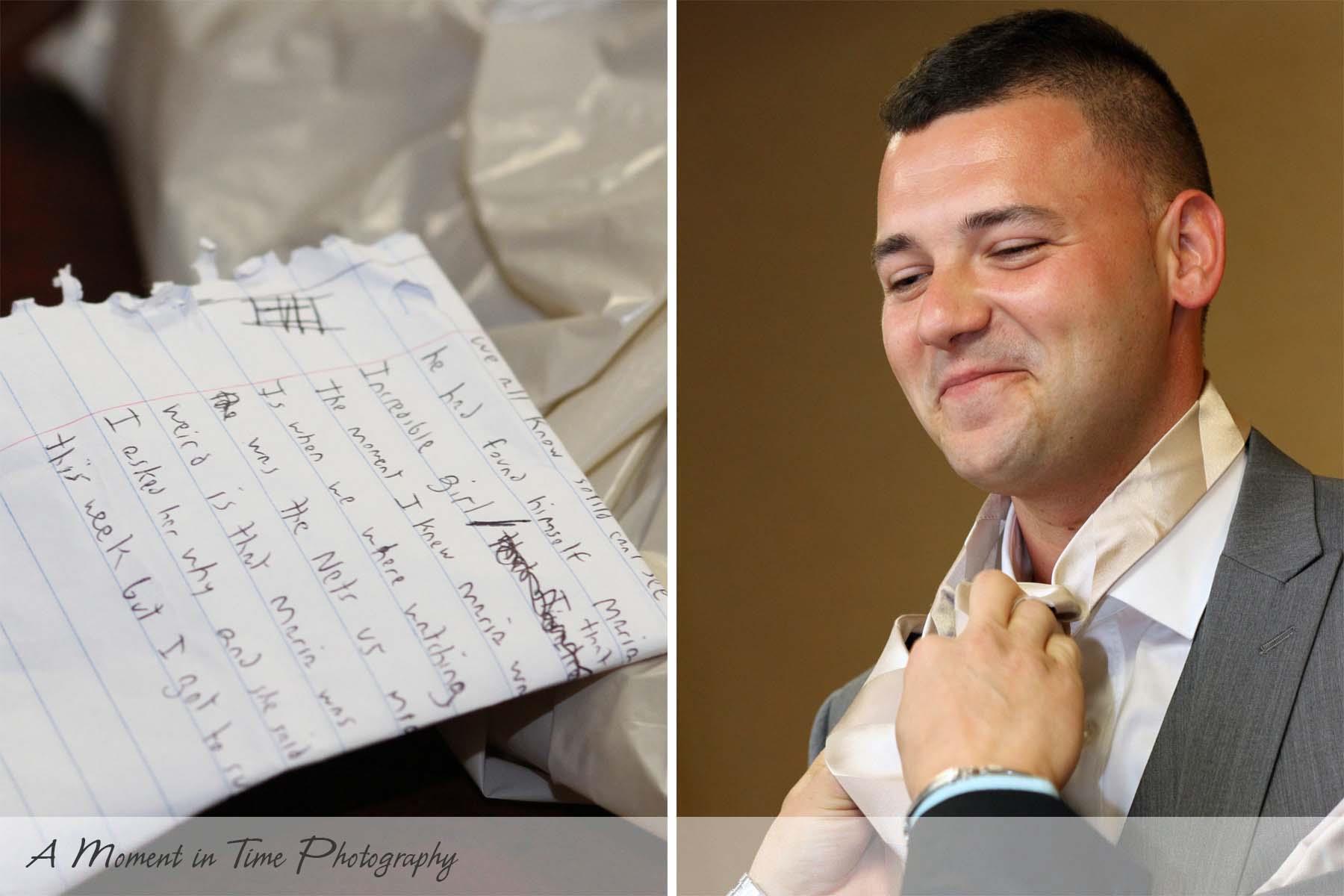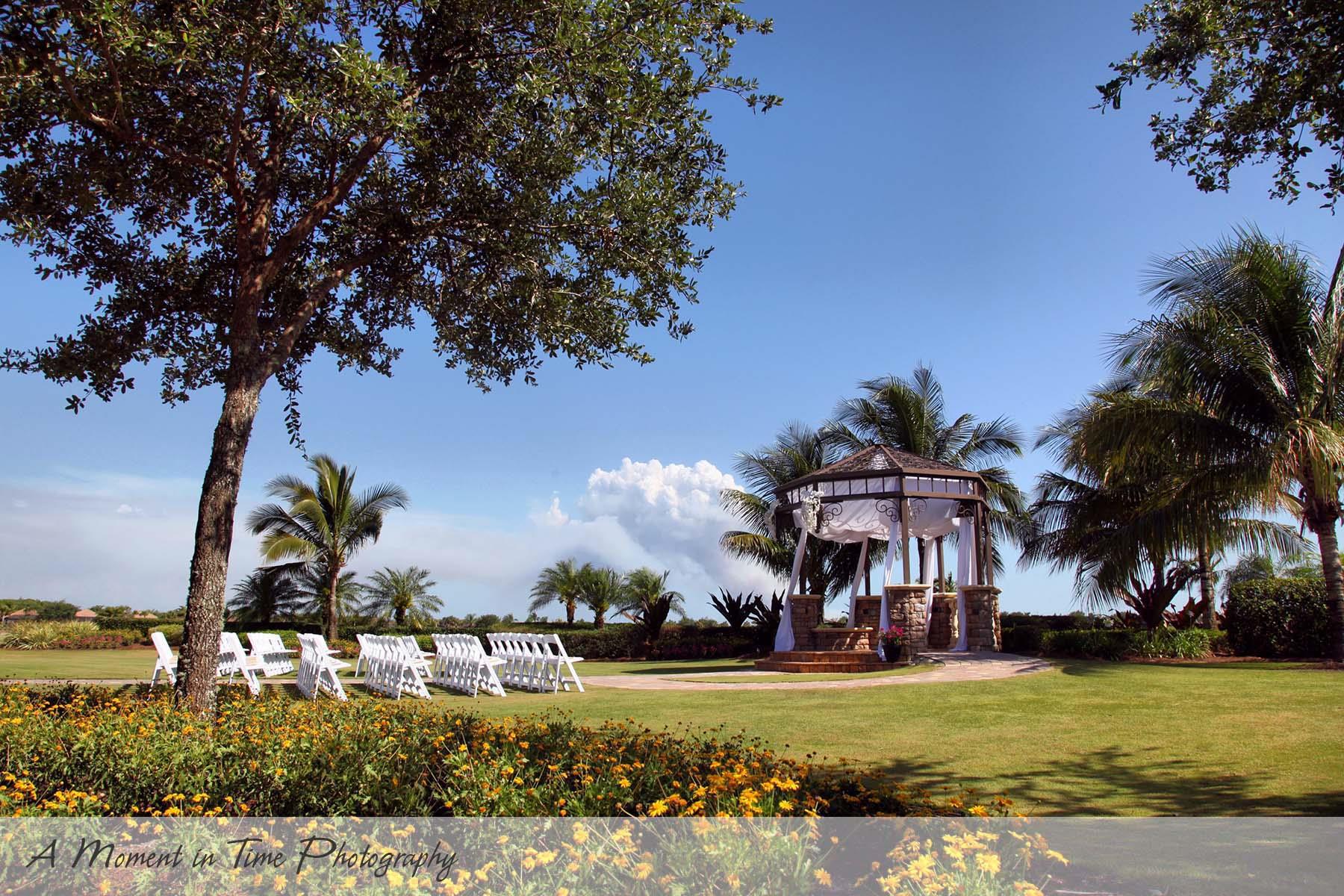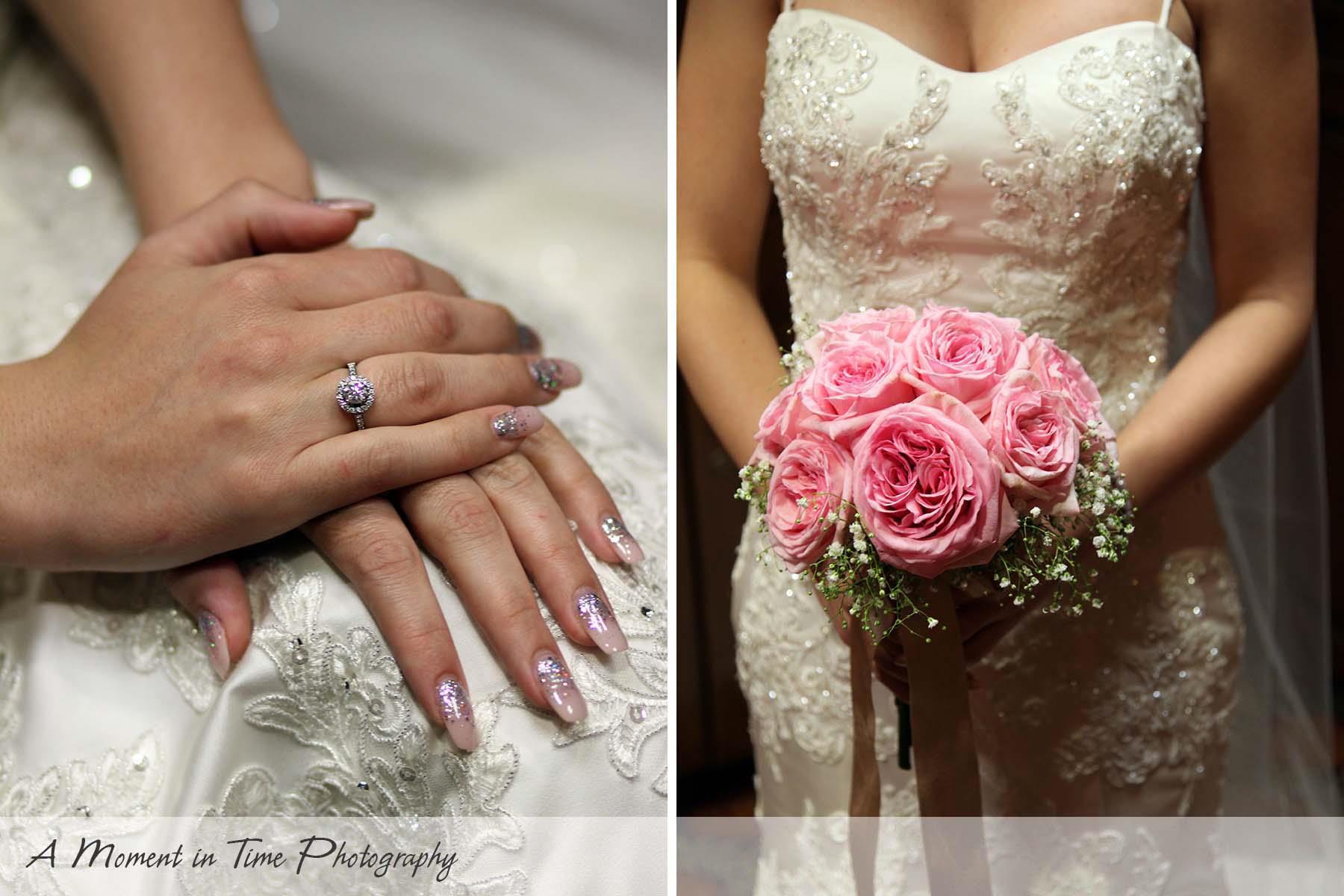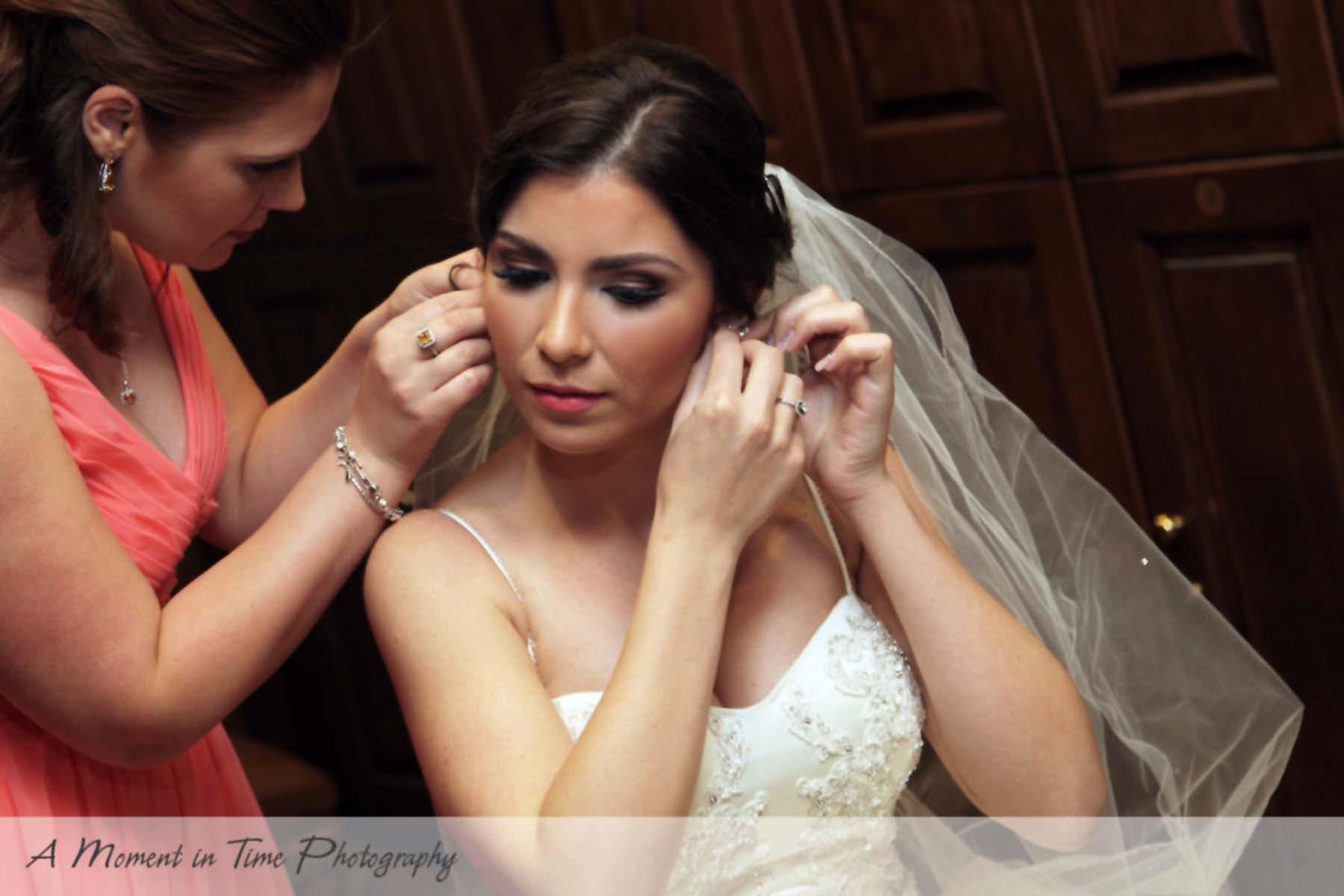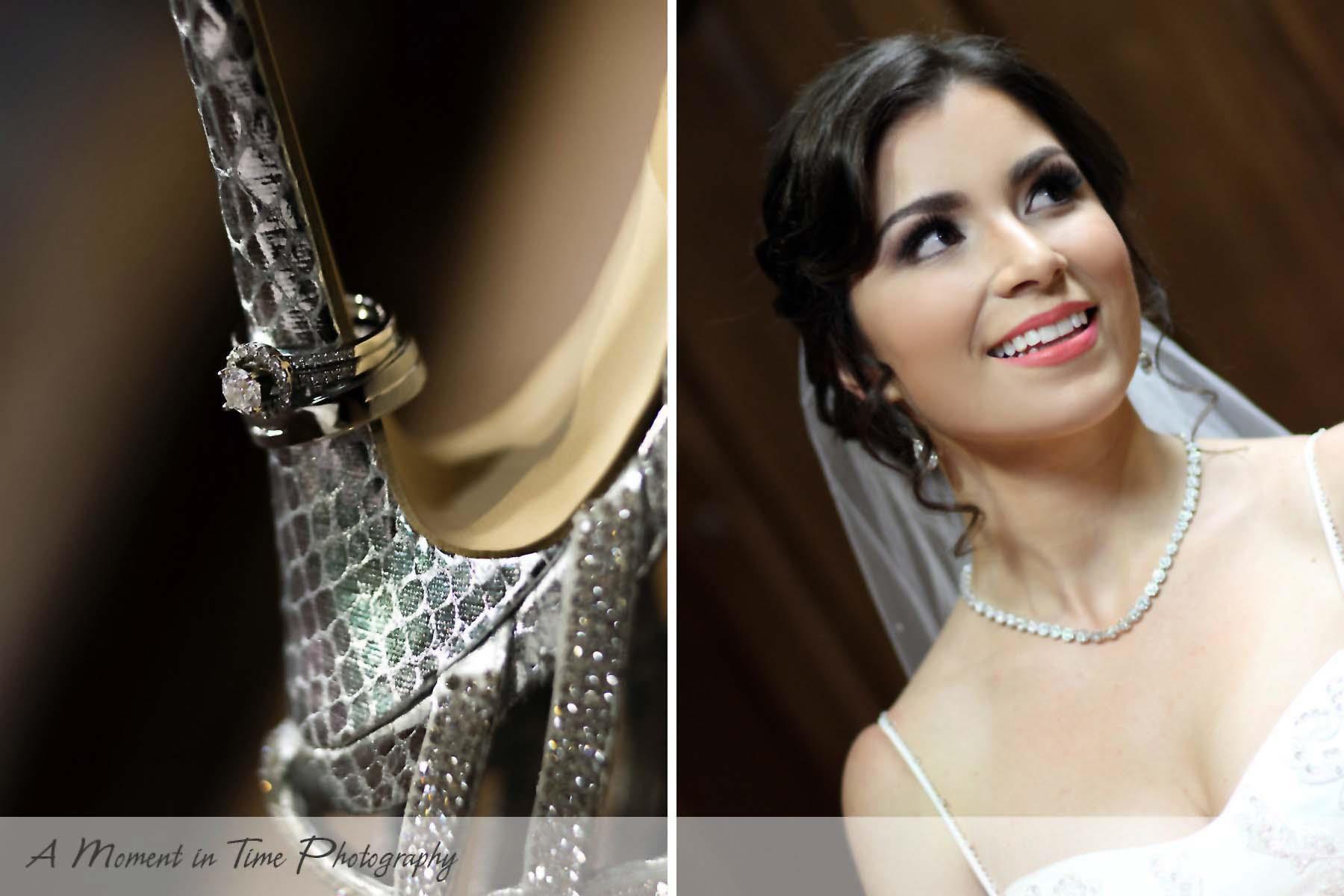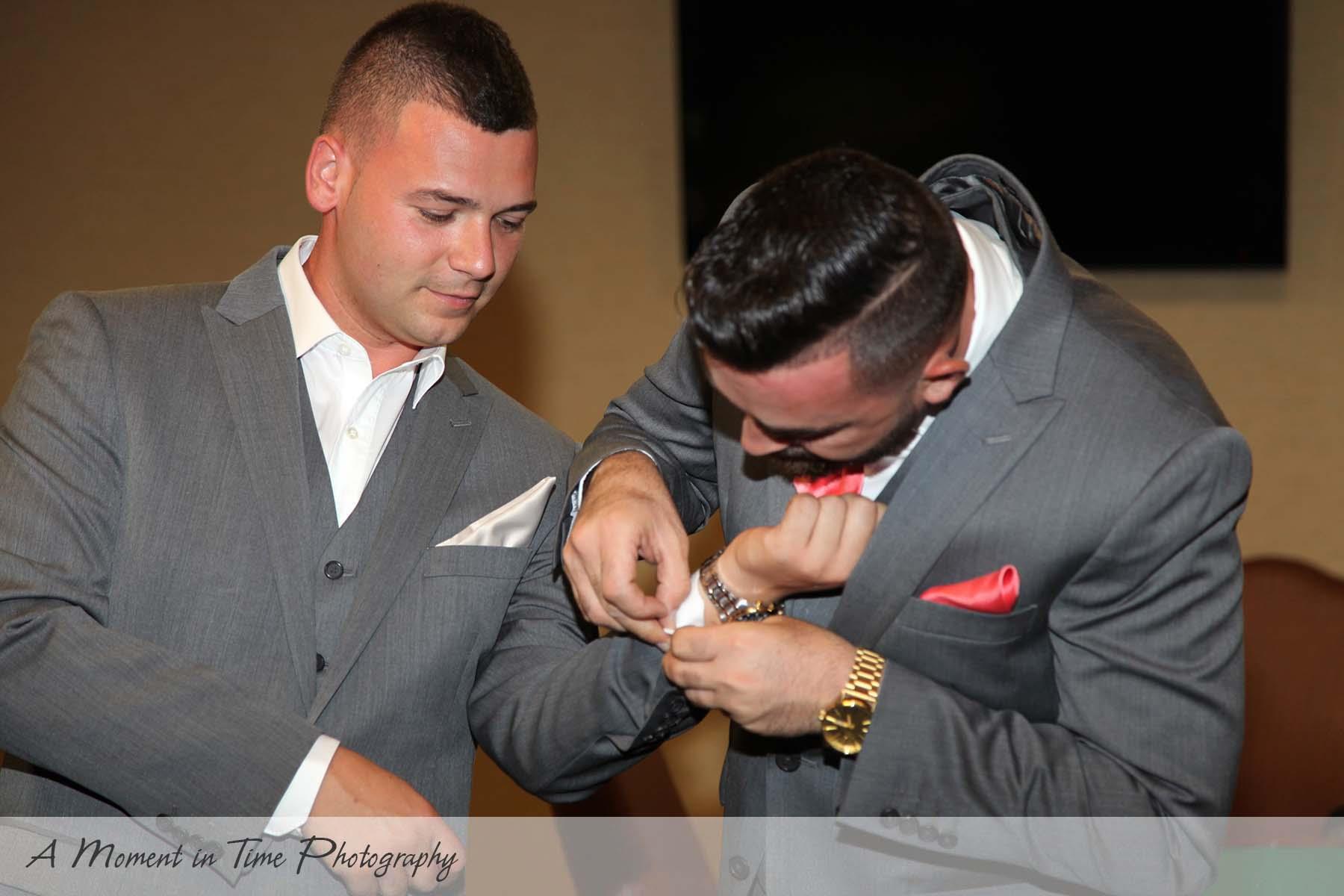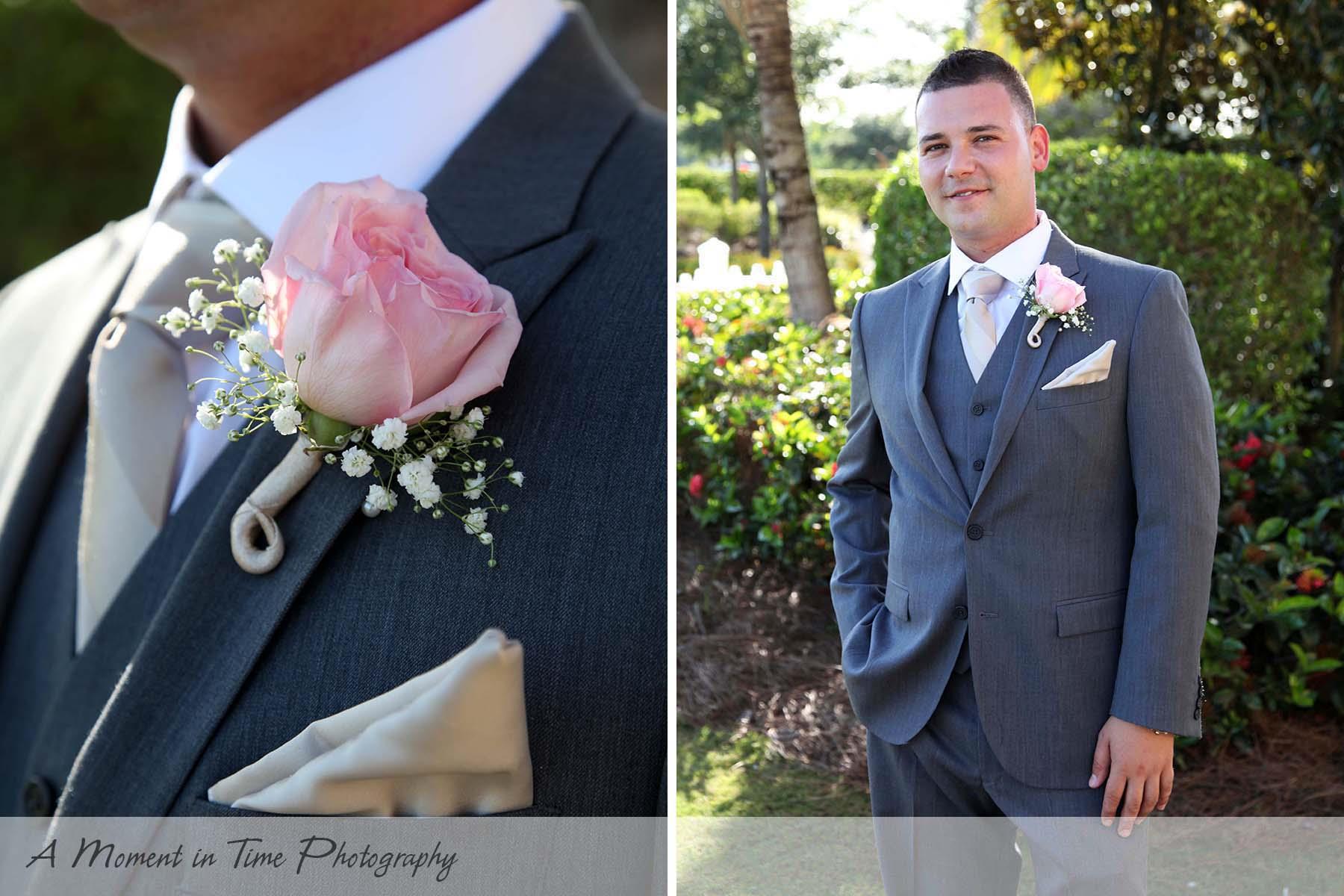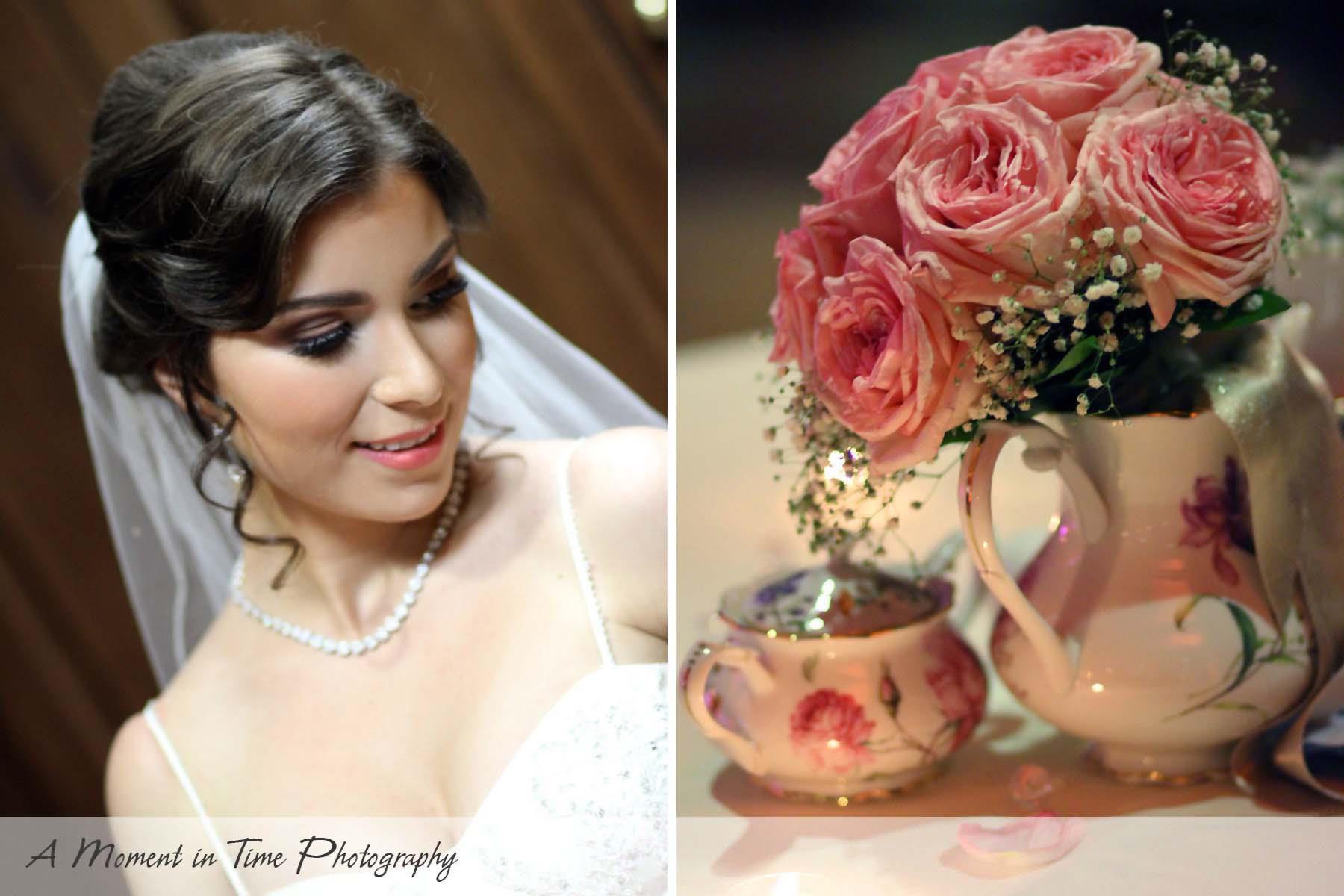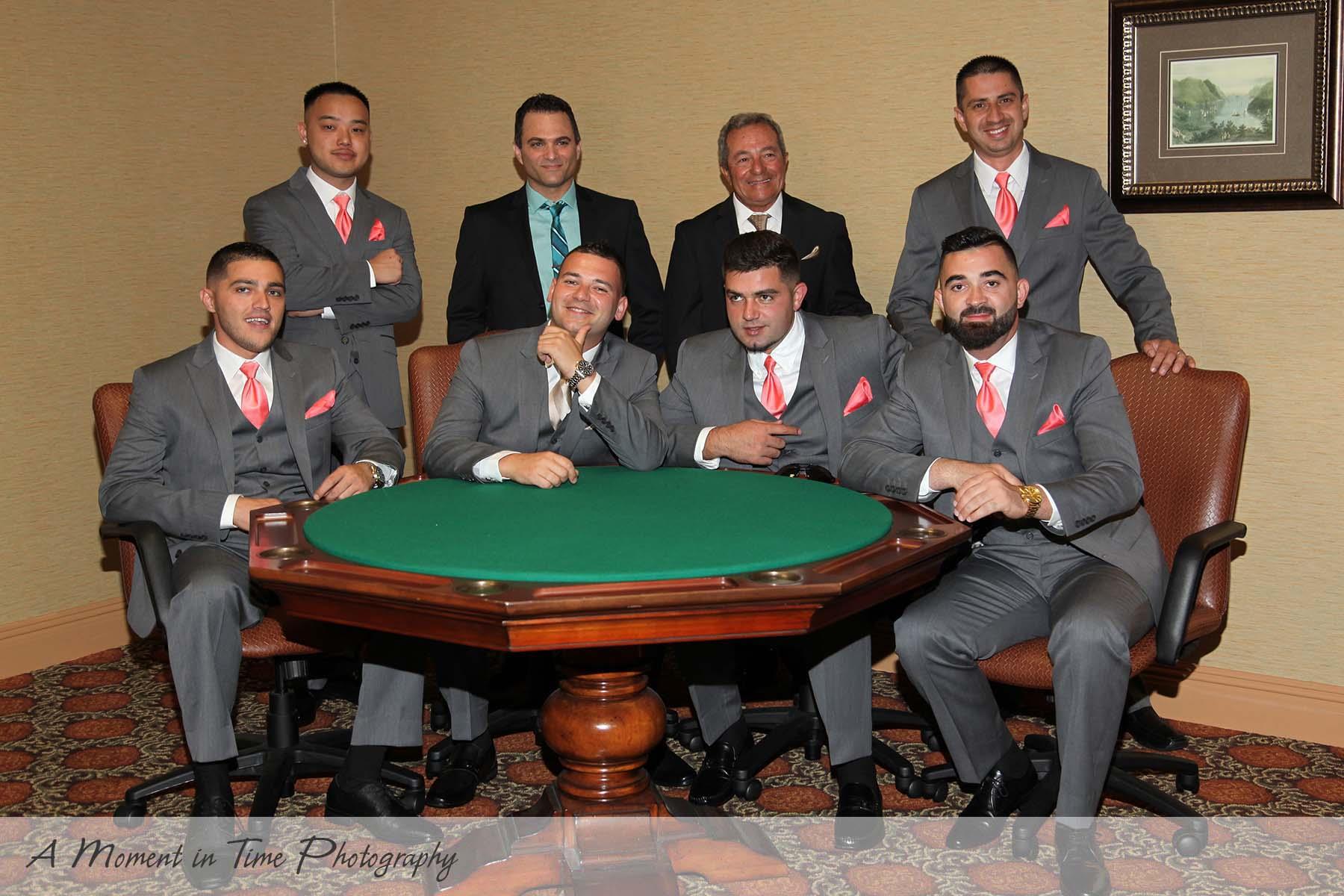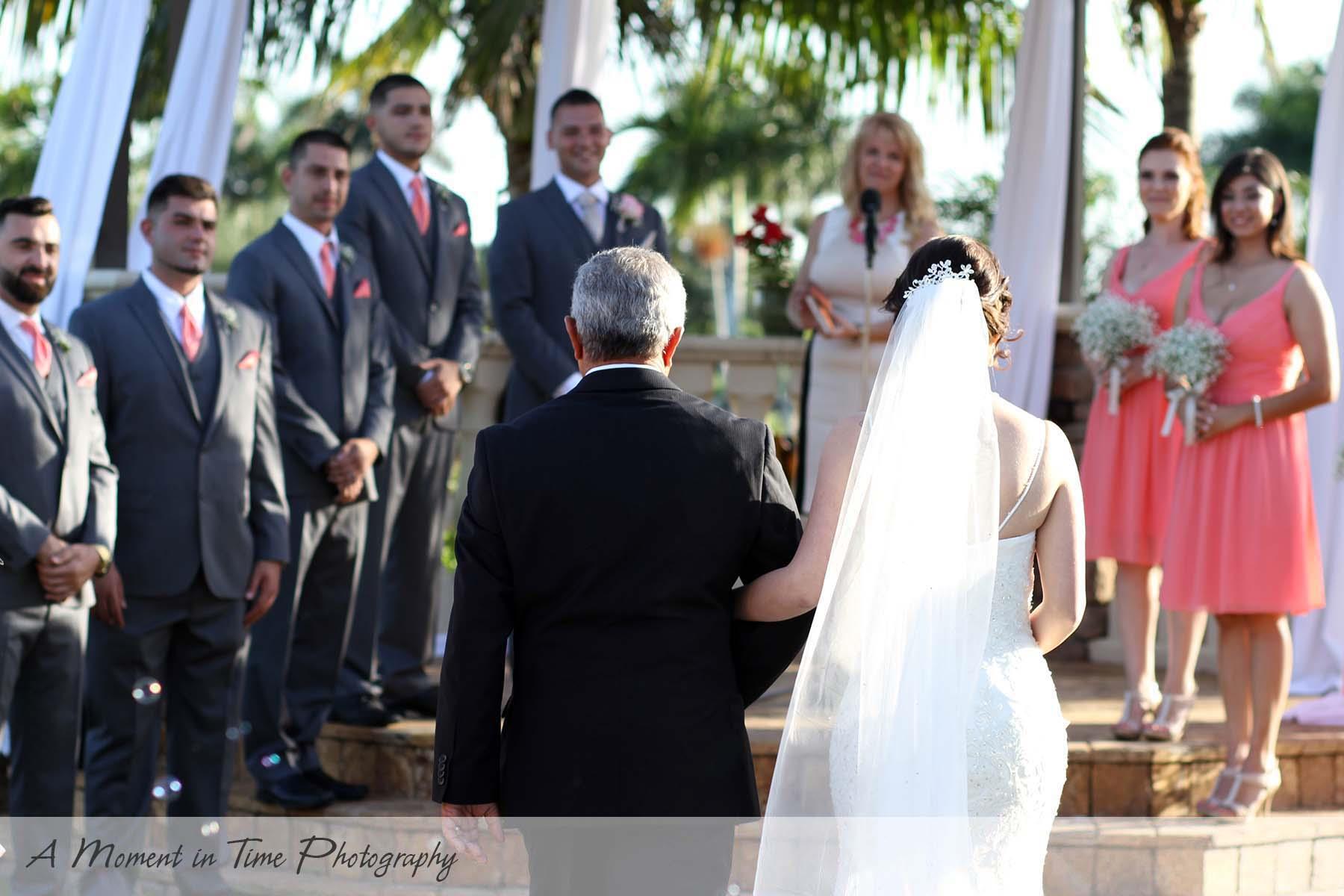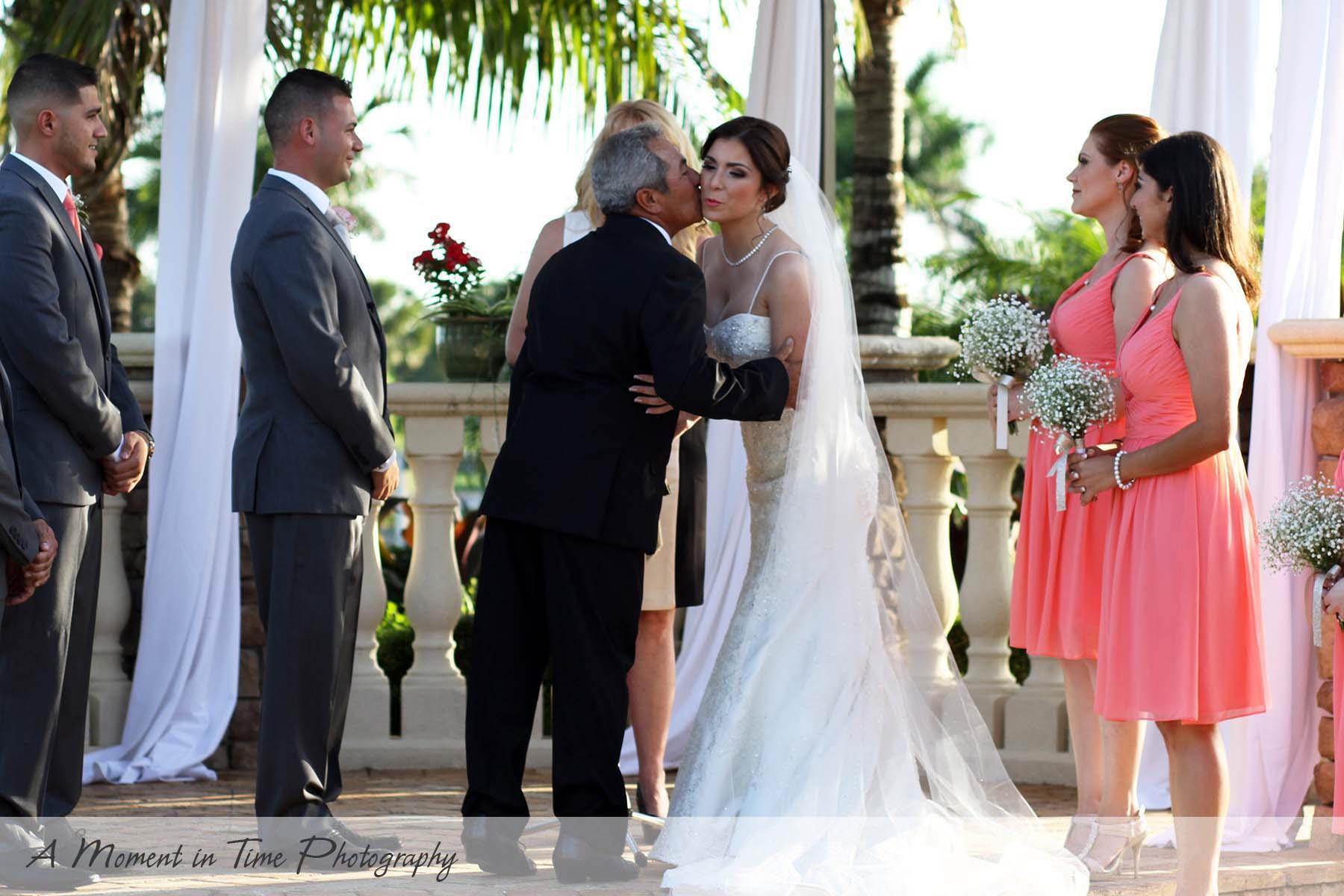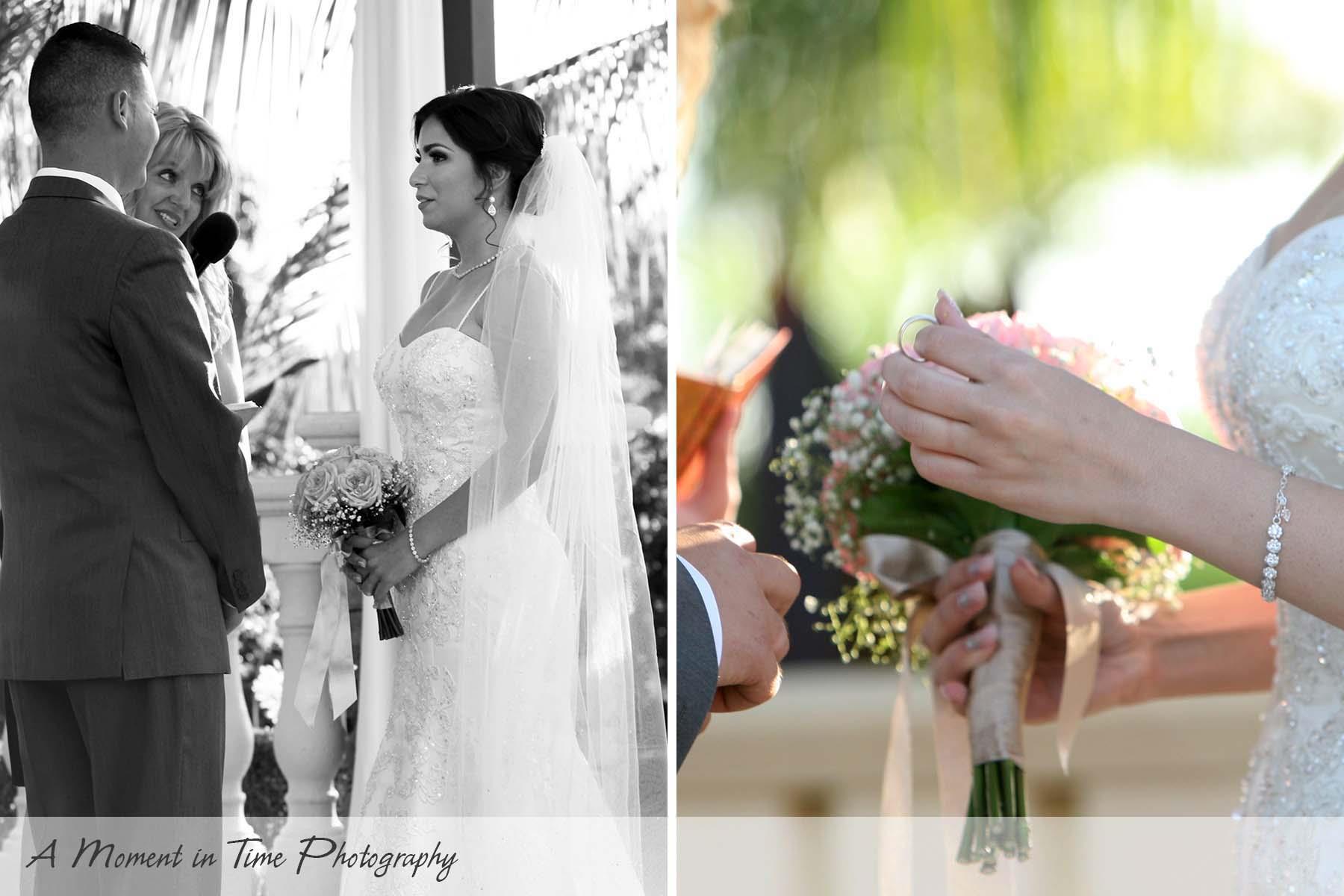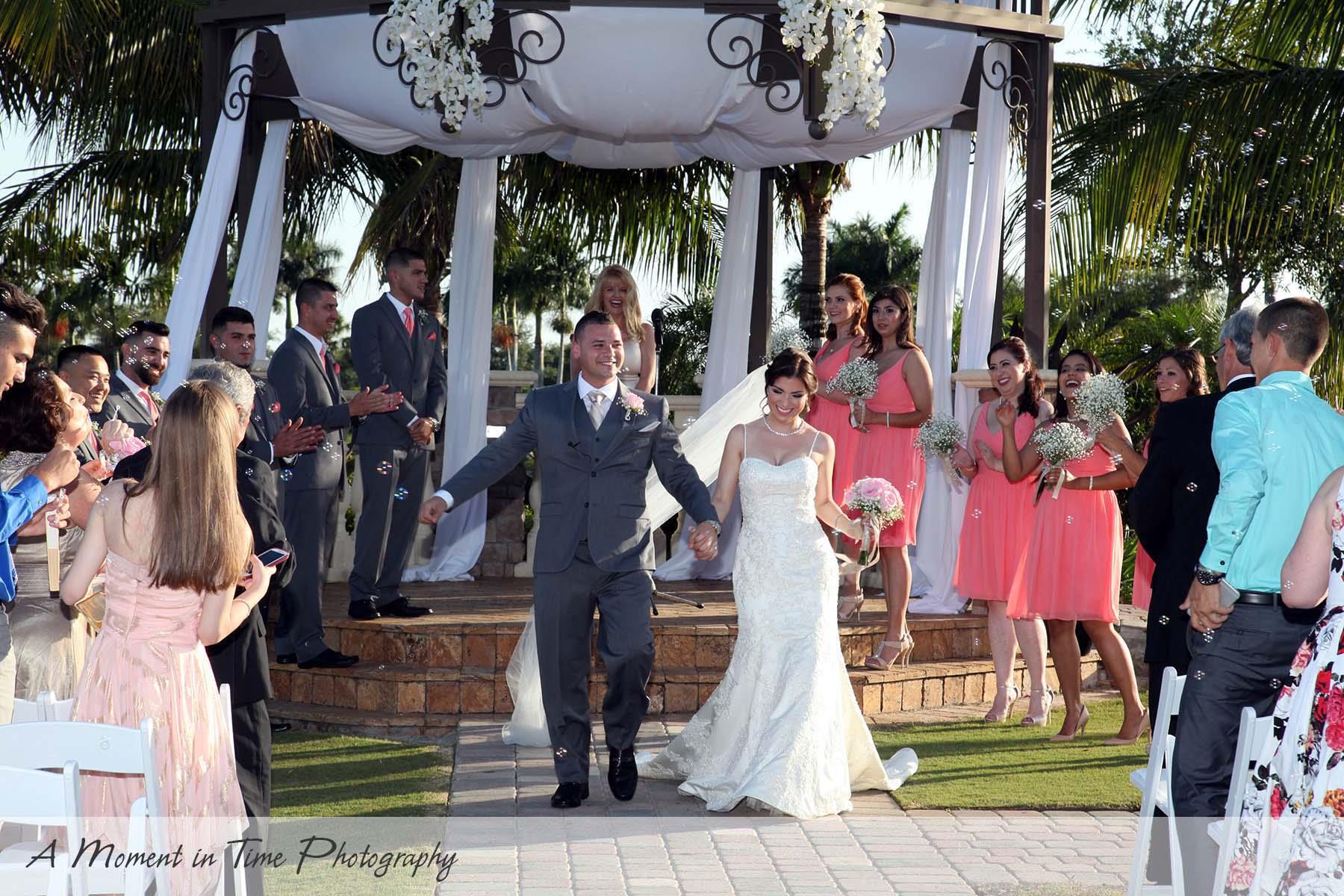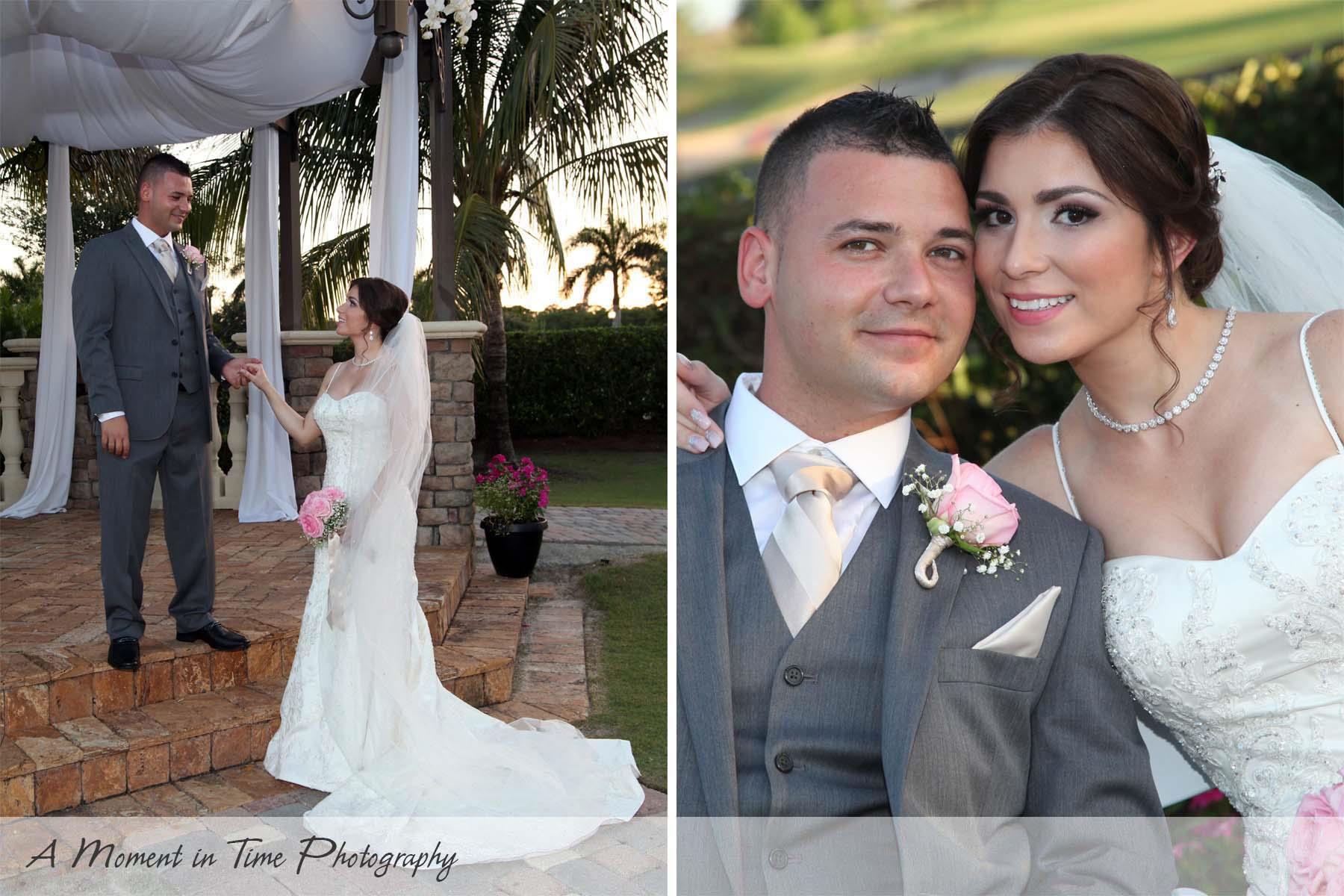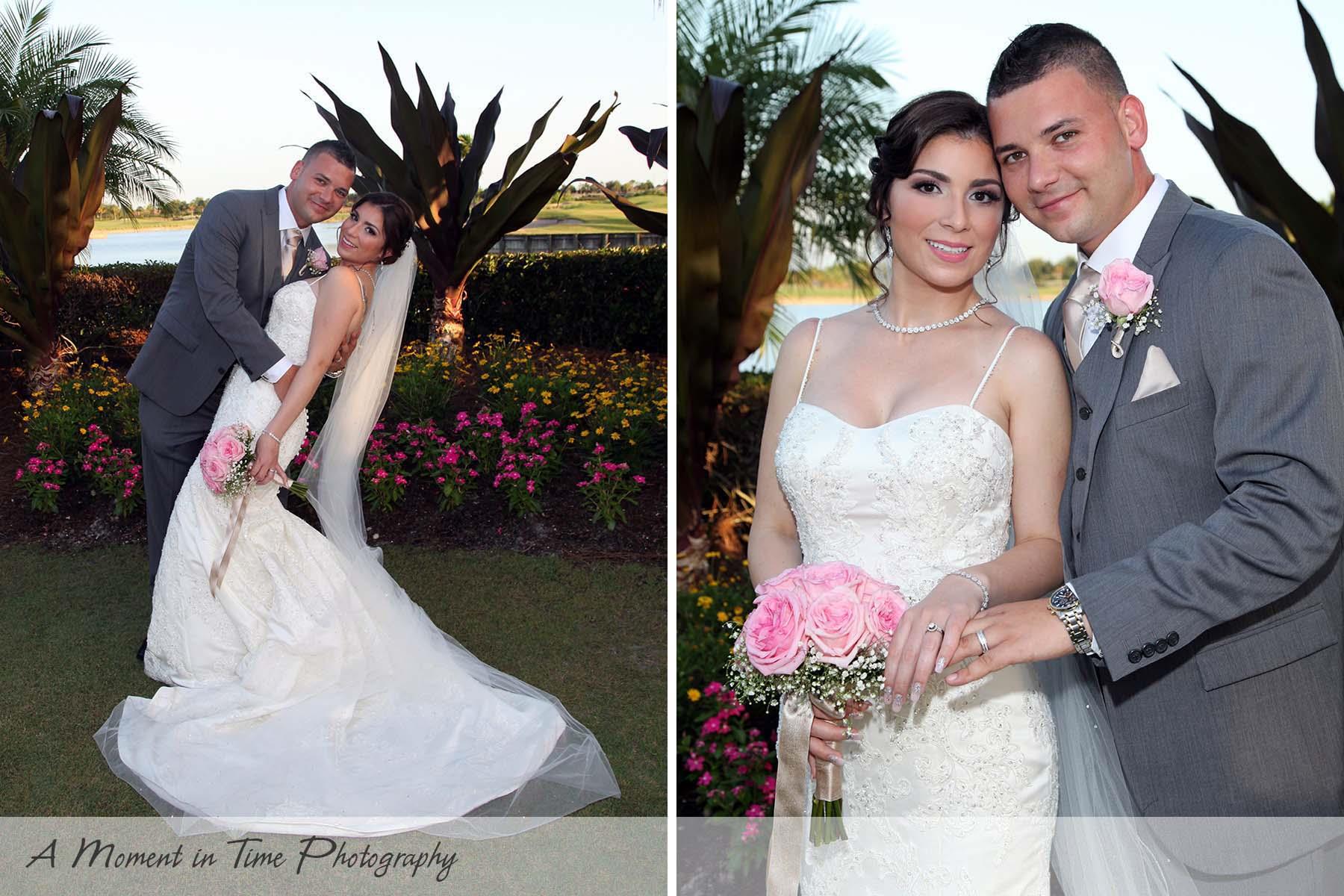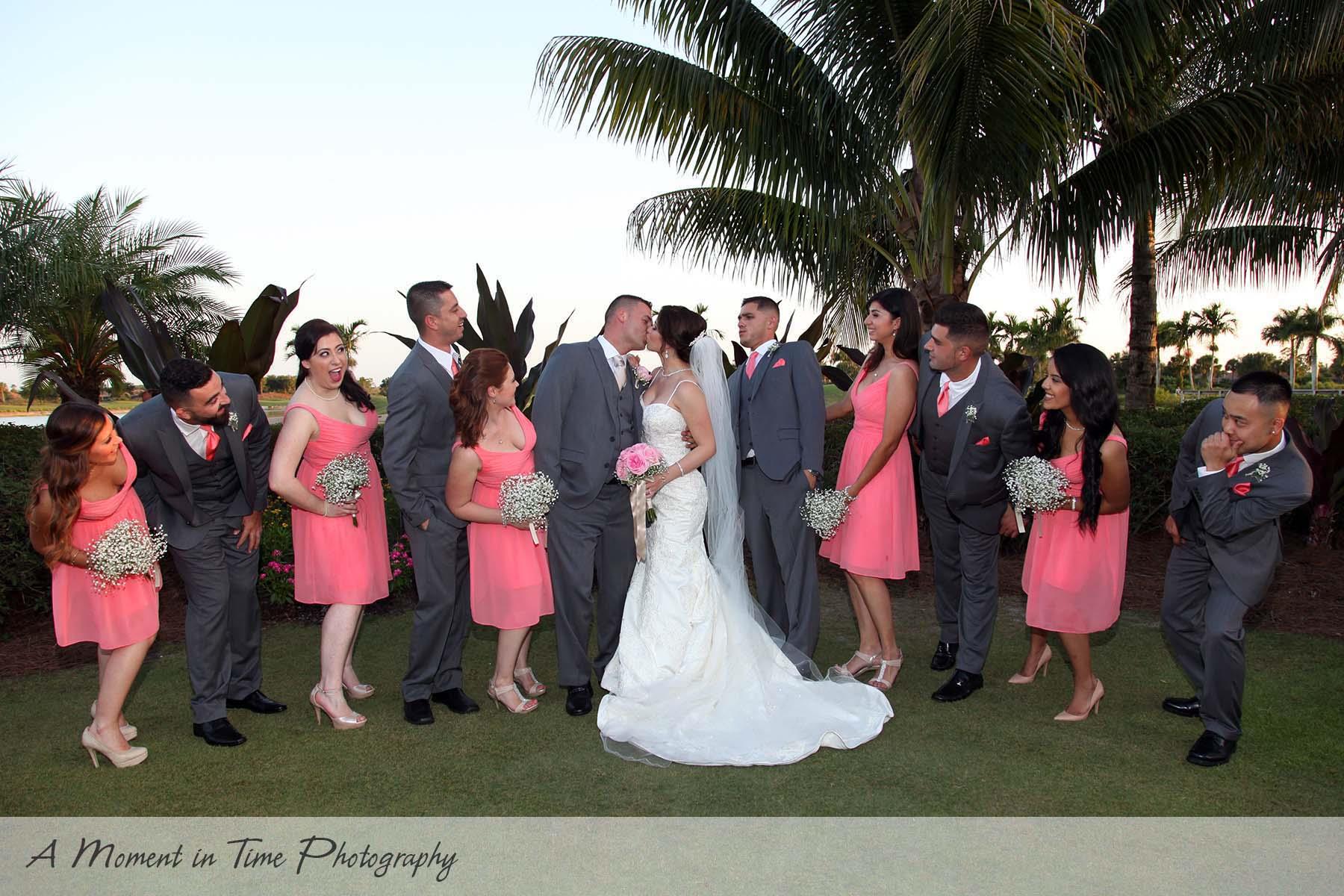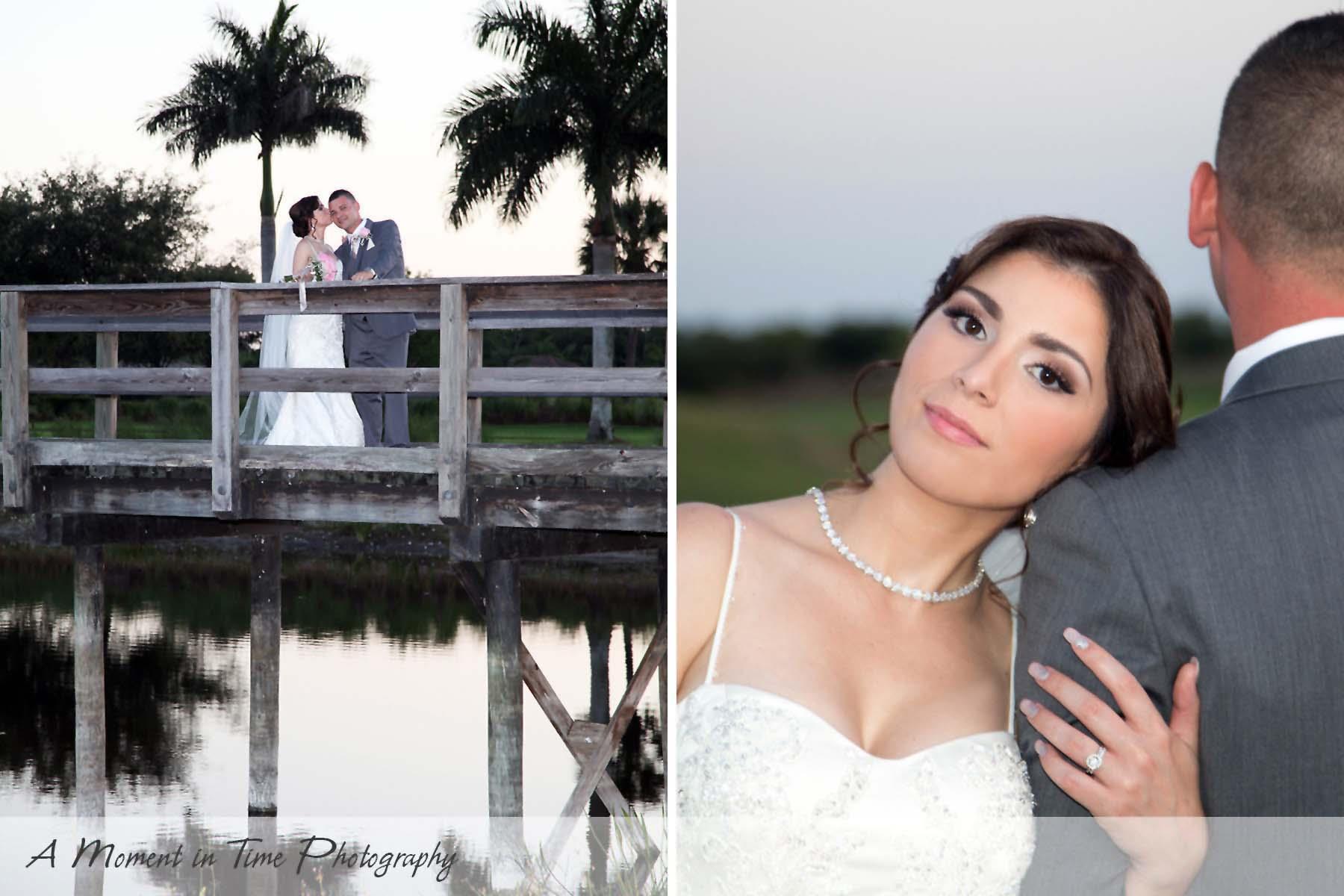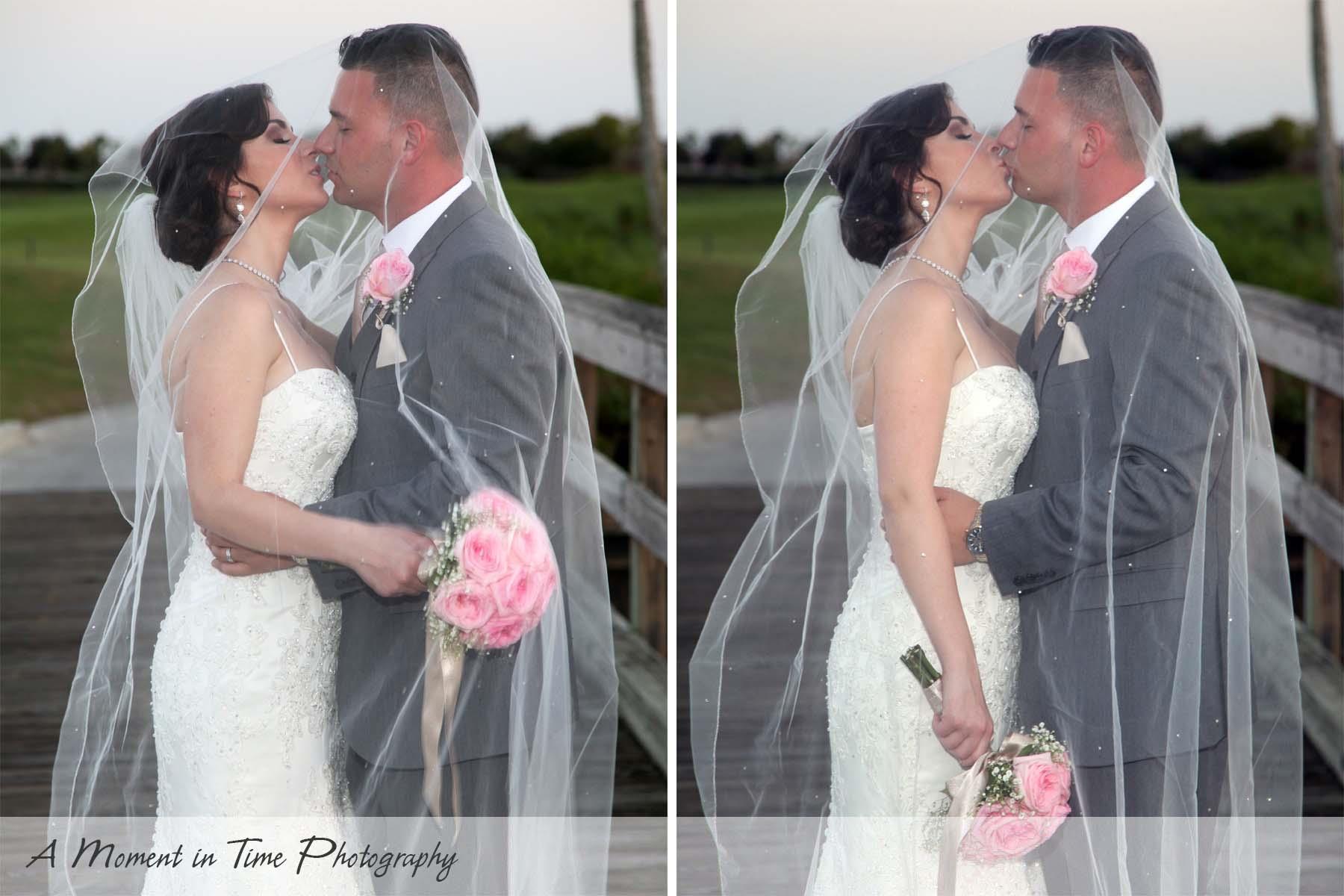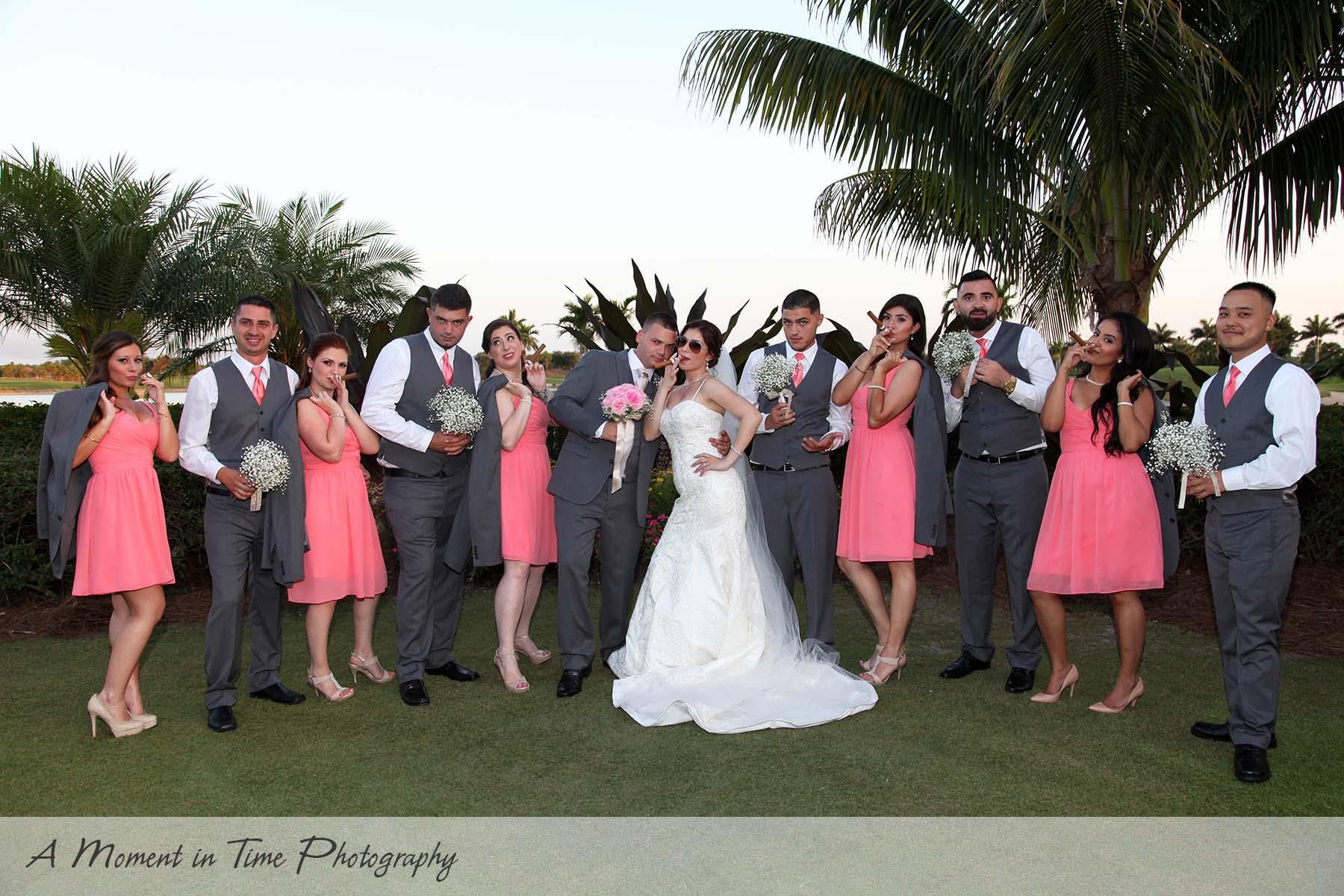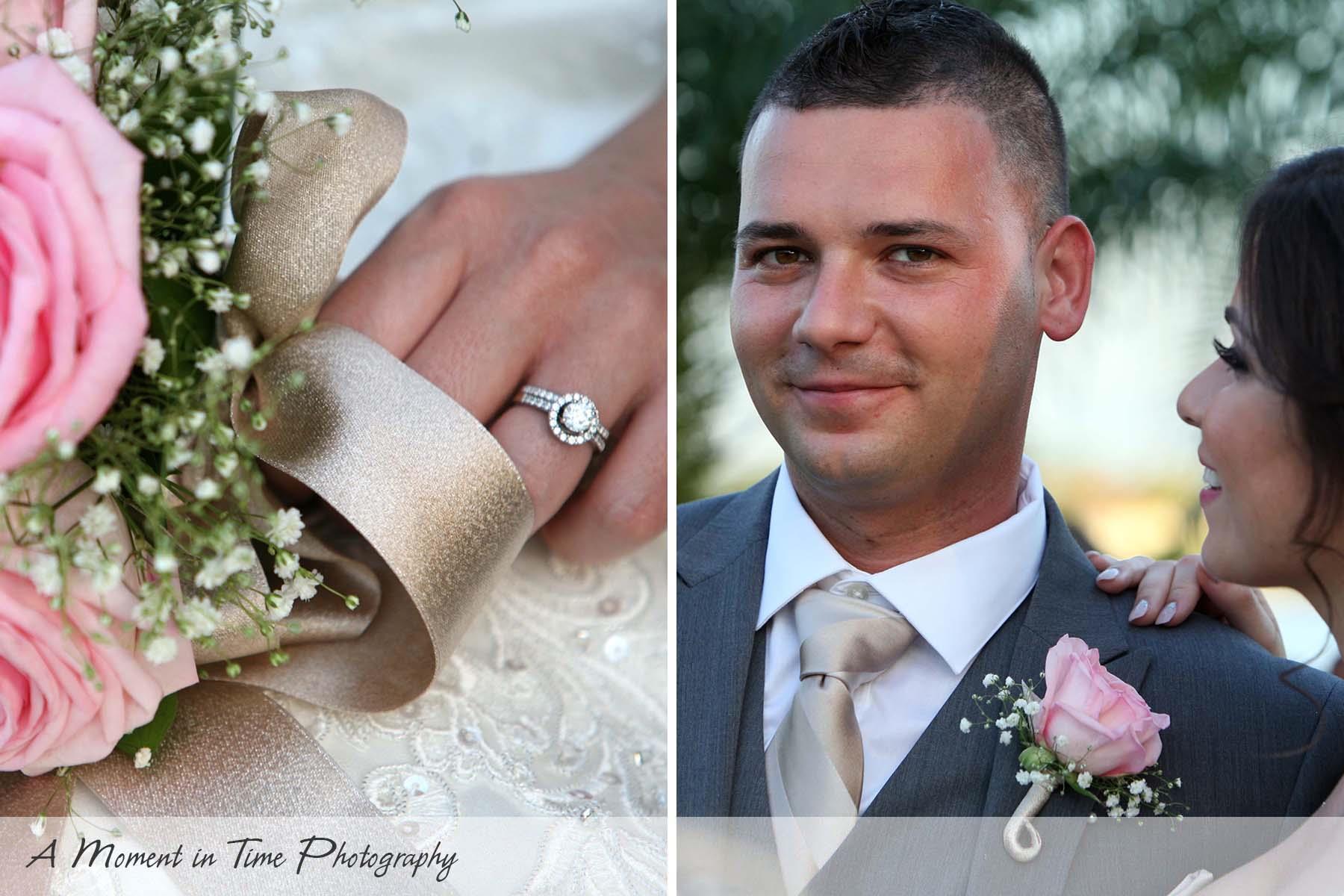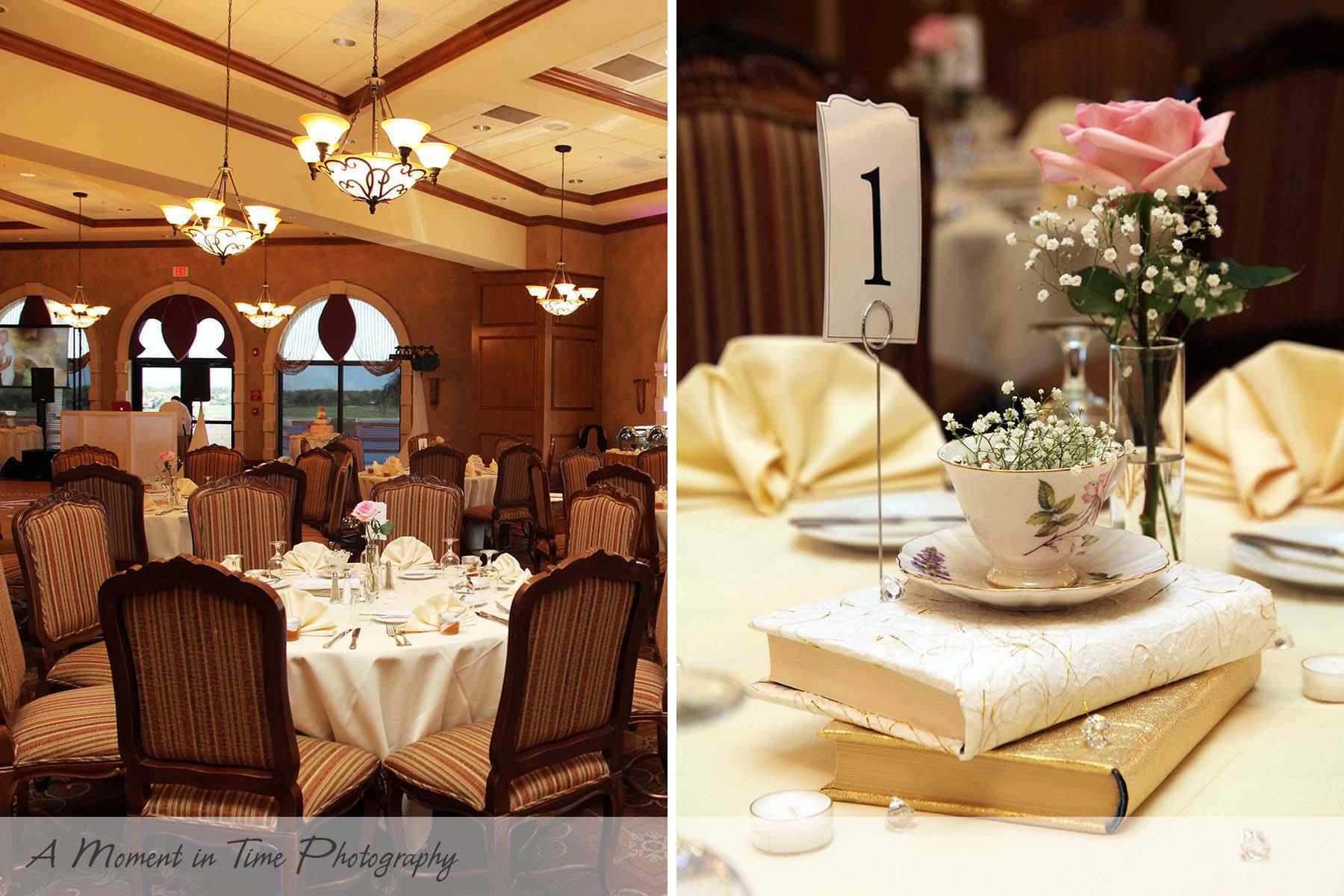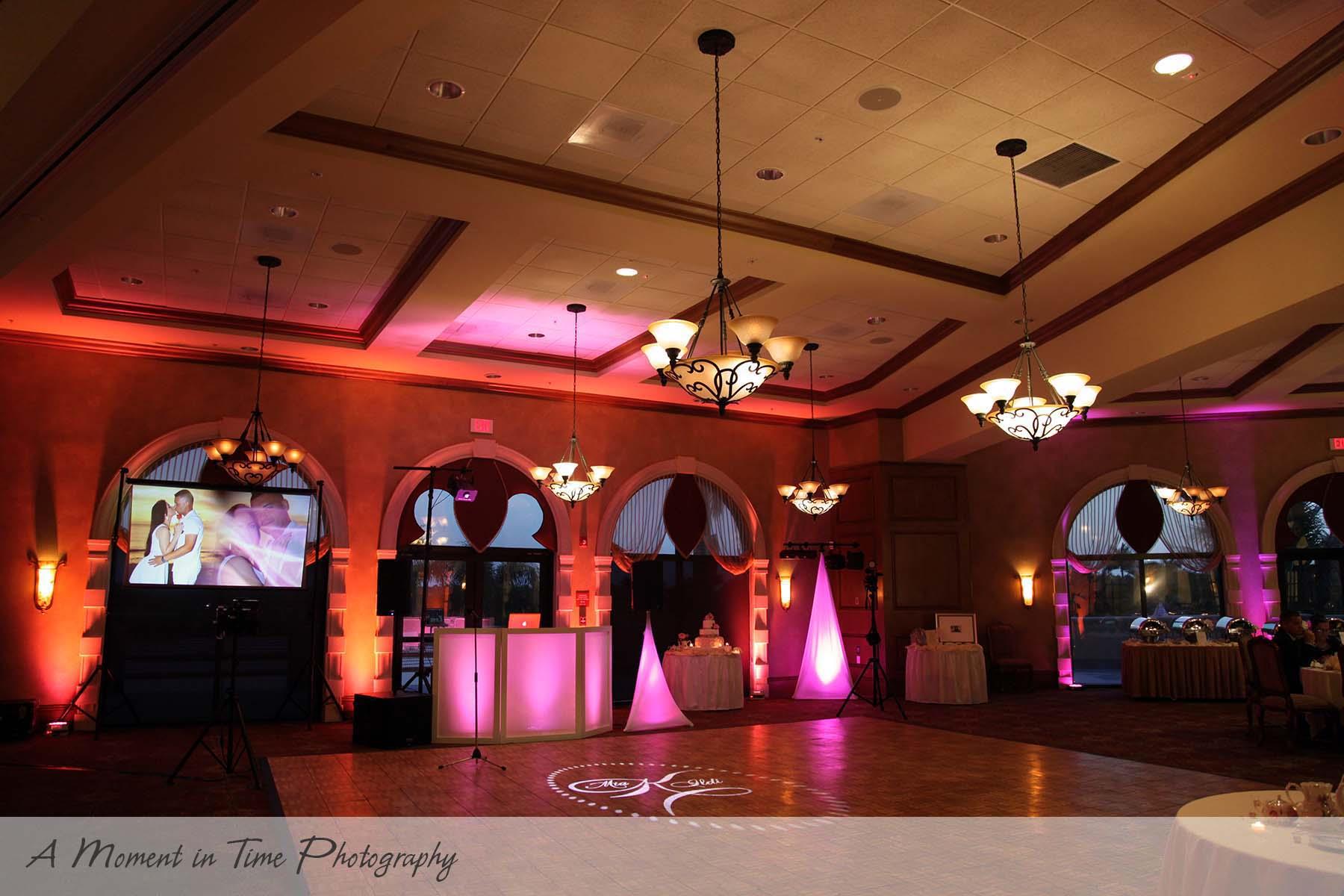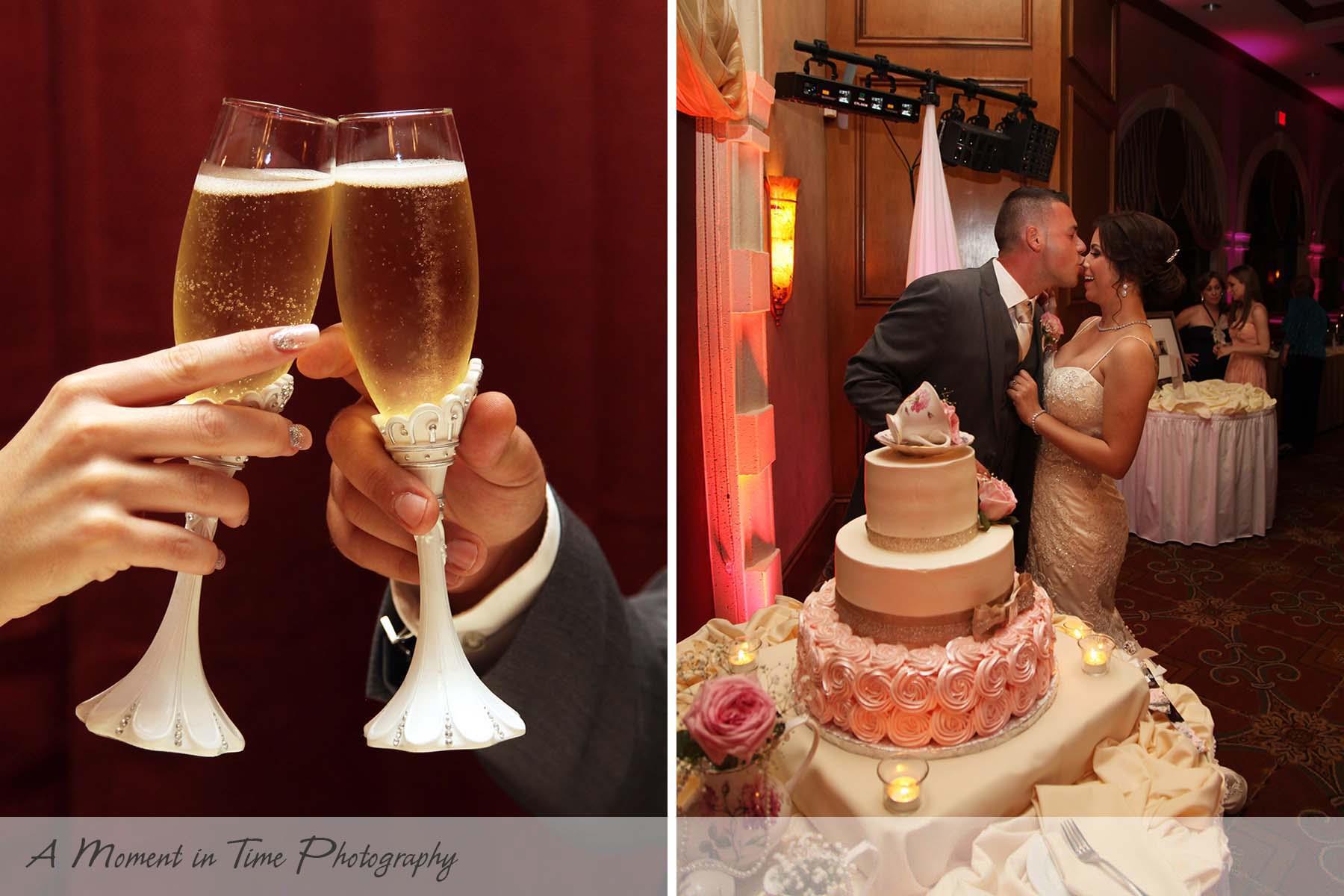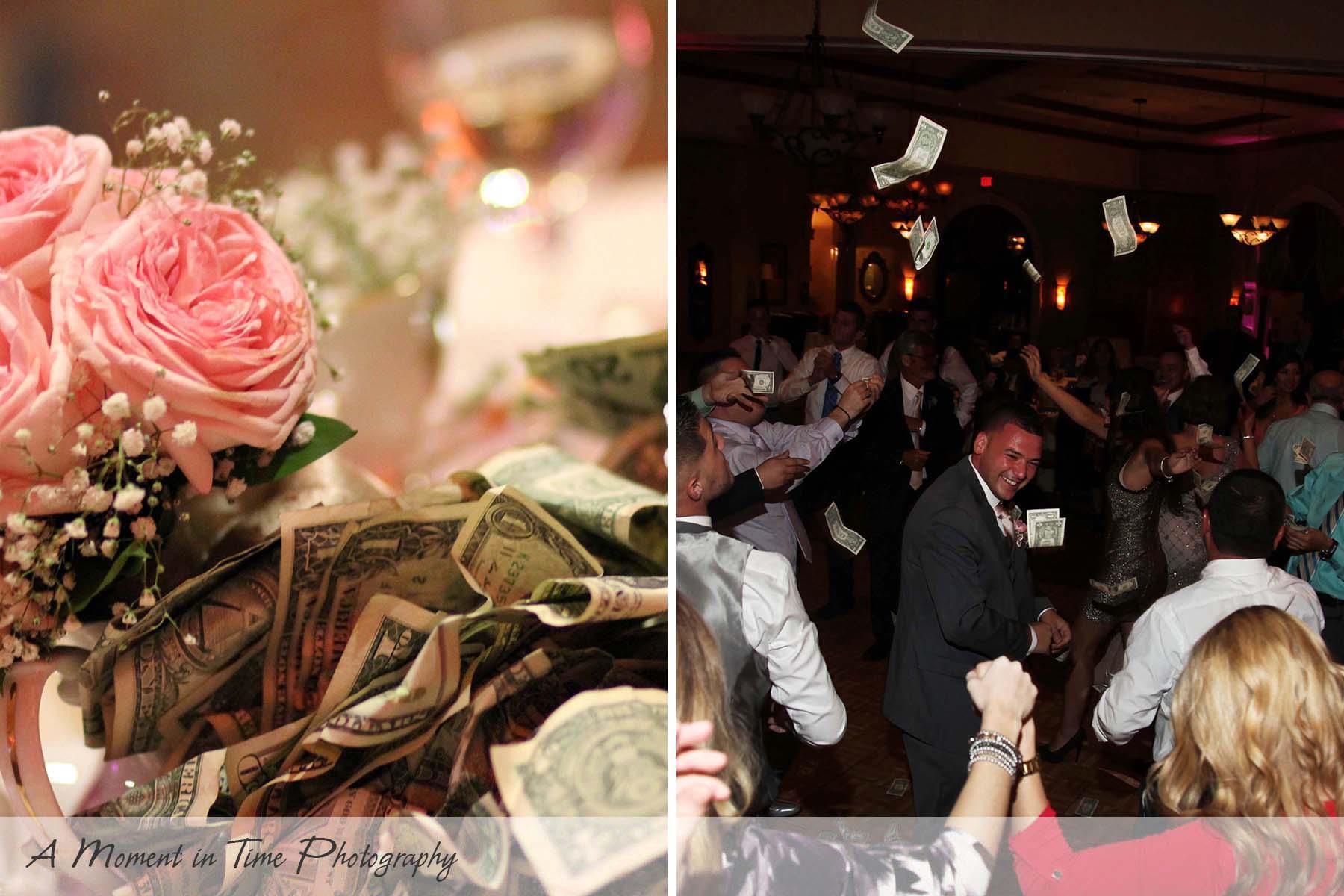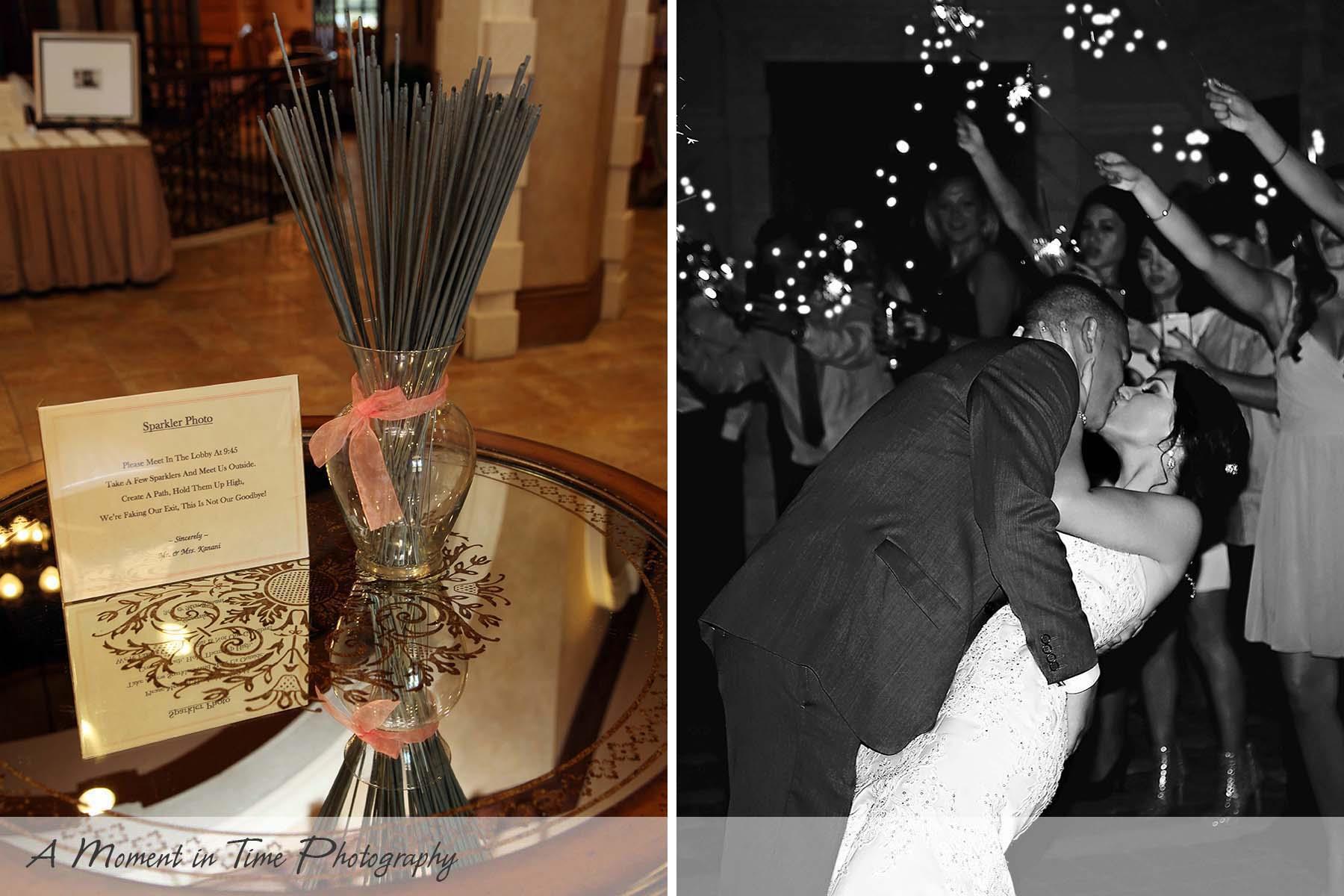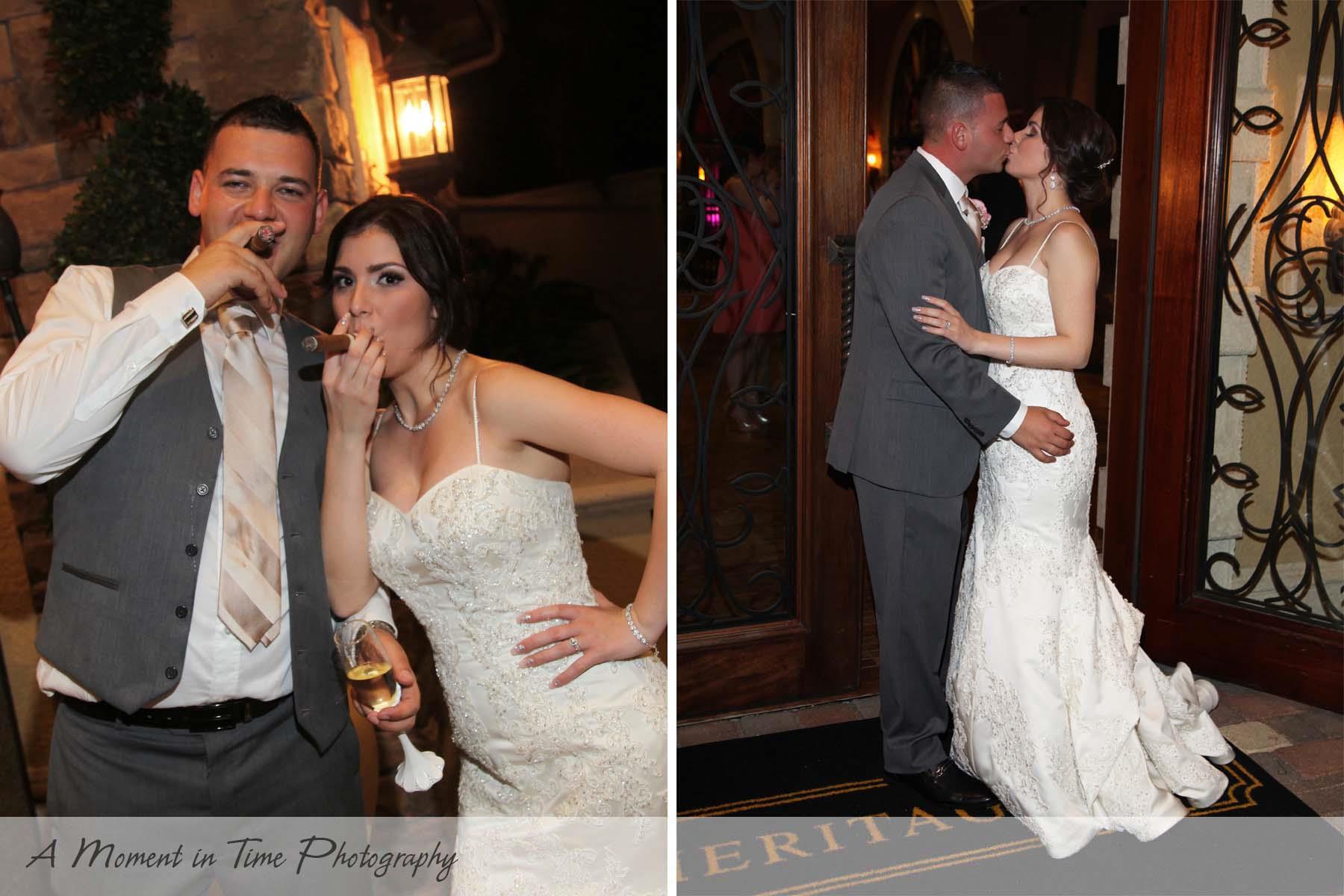 Vendors
Photographer: A Moment in Time Photography
Cake Designer: Mikkelsen's Pastry Shop
Makeup Artist: Artistry Salon at Coconut Point
Videographer: Thana Productions
DJ: DJ Gil Blake
Event Venue: Heritage Bay Golf and Country Club