Rainy Wedding Day Bliss! We had the wonderful opportunity to photograph the wedding of Denise and Dwight on Saturday, June 10, 2017. Many say that it is lucky to have rain on your wedding day. In many cultures, it is a sign of fertility, new beginnings, unity and renewal. Rain creates the perfect, dreamy, cozy atmosphere. What a perfect time to cuddle under an umbrella for some intimate photos.
The lovely couple embraced the rain as they said their "I do's" at the charming Thomas Edison Congressional Church in Fort Myers, Florida. Denise looked exquisite in her halter gown. Her dress was intricately designed with a lovely and delicate train. She accessorized perfectly with pearls. Dwight looked classically handsome in his black tuxedo with tails. The bridesmaids were absolutely radiant in red. The groomsmen looked sharp in their black tuxes with red vests. The flowers were an amazingly vibrant array of red roses, yellow and green sunflowers, plum-colored calla lilies and lilac orchids.
After a tender kiss to seal their marriage and family photos at the church, the celebration continued at the Pink Shell Beach Resort & Marina for a poolside cocktail hour in the Banyan Grove. Mr. and Mrs. Phillip greeted their guests while enjoying fine wine and hors d'oeuvres as they listened to the relaxing sounds of the ocean.
The newly-wed couple arrived at the reception and performed their first dance. This was not your typical first dance! Denise and Dwight waltzed through a choreographed, fun and entertaining ballroom dance.
The Lido Ballroom was transformed using magical, rich colors of red and gold. The details for this reception were just exquisite. The gorgeous bride helped design her gorgeous wedding cake. We must say, this was one of the most beautiful cakes we've seen, very regal. It was traditionally three-tiered with ornate gold lacing and intricate red beading. The cake was topped with a bouquet of roses, sunflowers, calla lilies and one gorgeous feather.
The tables were accompanied with mini Moon Pies and Norman Love Confection as party favors. Moon Pies have a funny and interesting history. It all began in 1917 when a Kentucky cold miner asked the traveling salesman for a snack "as big as the moon." Earl Mitchell reported back and the bakery obliged with a tasty treat aptly named Moon Pie. It was filling, fit in a lunch pail and the coal miners loved it. The rest, as they say, is history. We give you the moon!
From a photography perspective, rain can make photos stylistic and serve as inspiration. The mist and the soft light can look so romantic and dreamy and can't easily be recreated on a bright, sunny day. There also may be the opportunity to use fun and colorful props, like clear, bubble umbrellas and rain boots. One thing is for certain…guests will look back and remember what a fantastic time they had and how the rain made the occasion even more magical. I know, we will always remember this wedding. Thank you for the privilege and opportunity to photograph your special day.
"Sharing one umbrella
We have to hold each other
Round the waist to keep together.
You ask me why 'm smiling—
It's because I'm thinking
I want it to rain forever."
-Vicki Feaver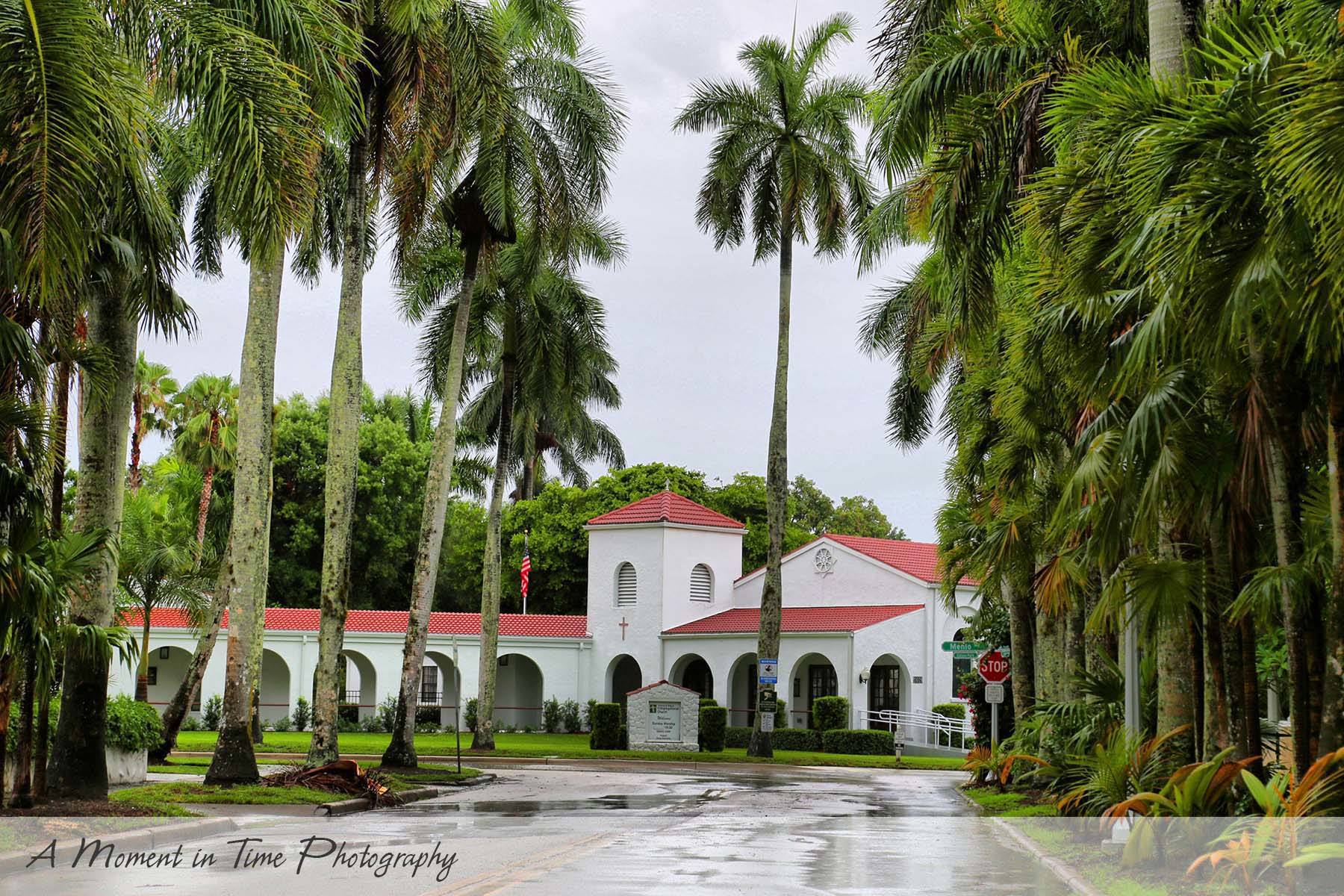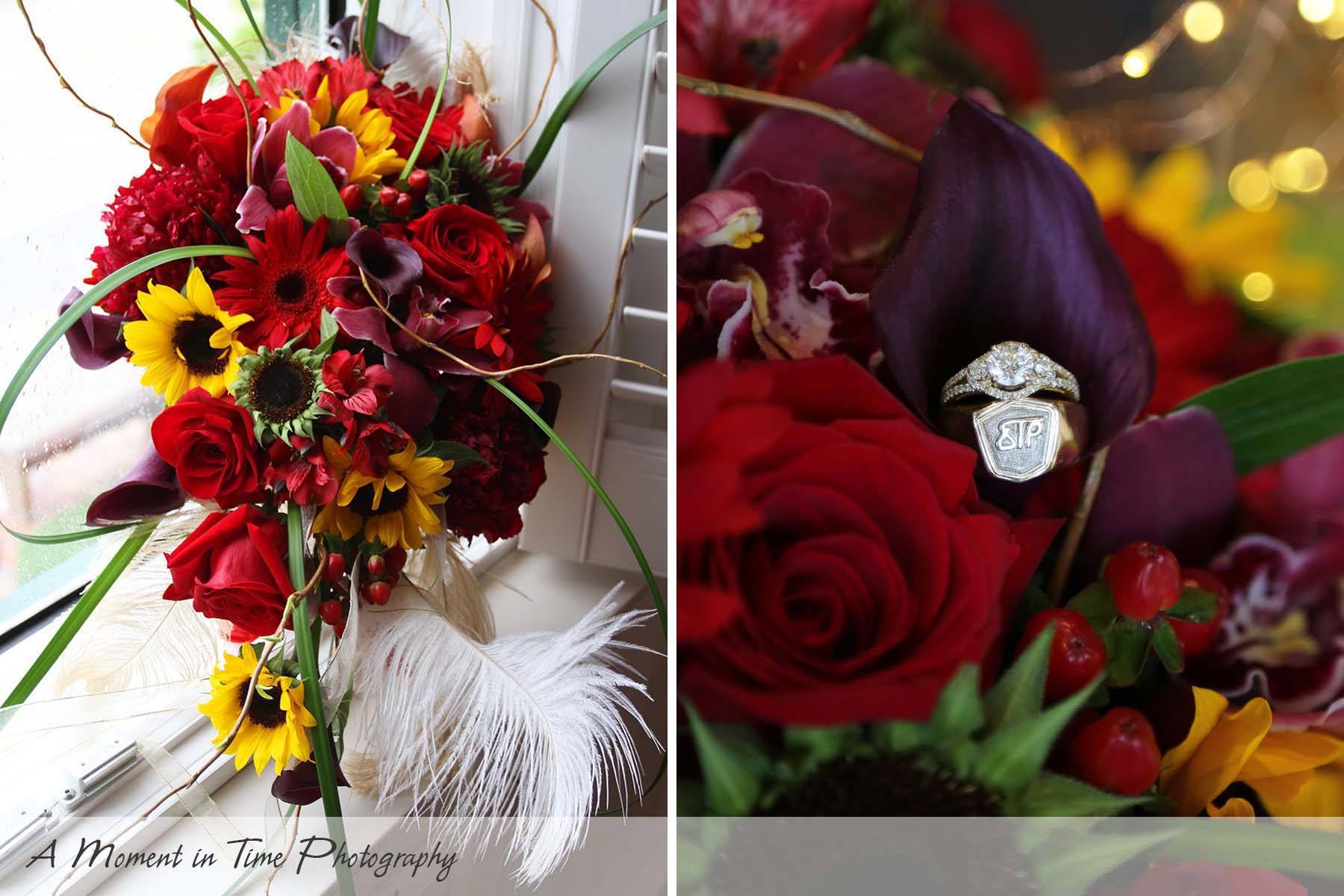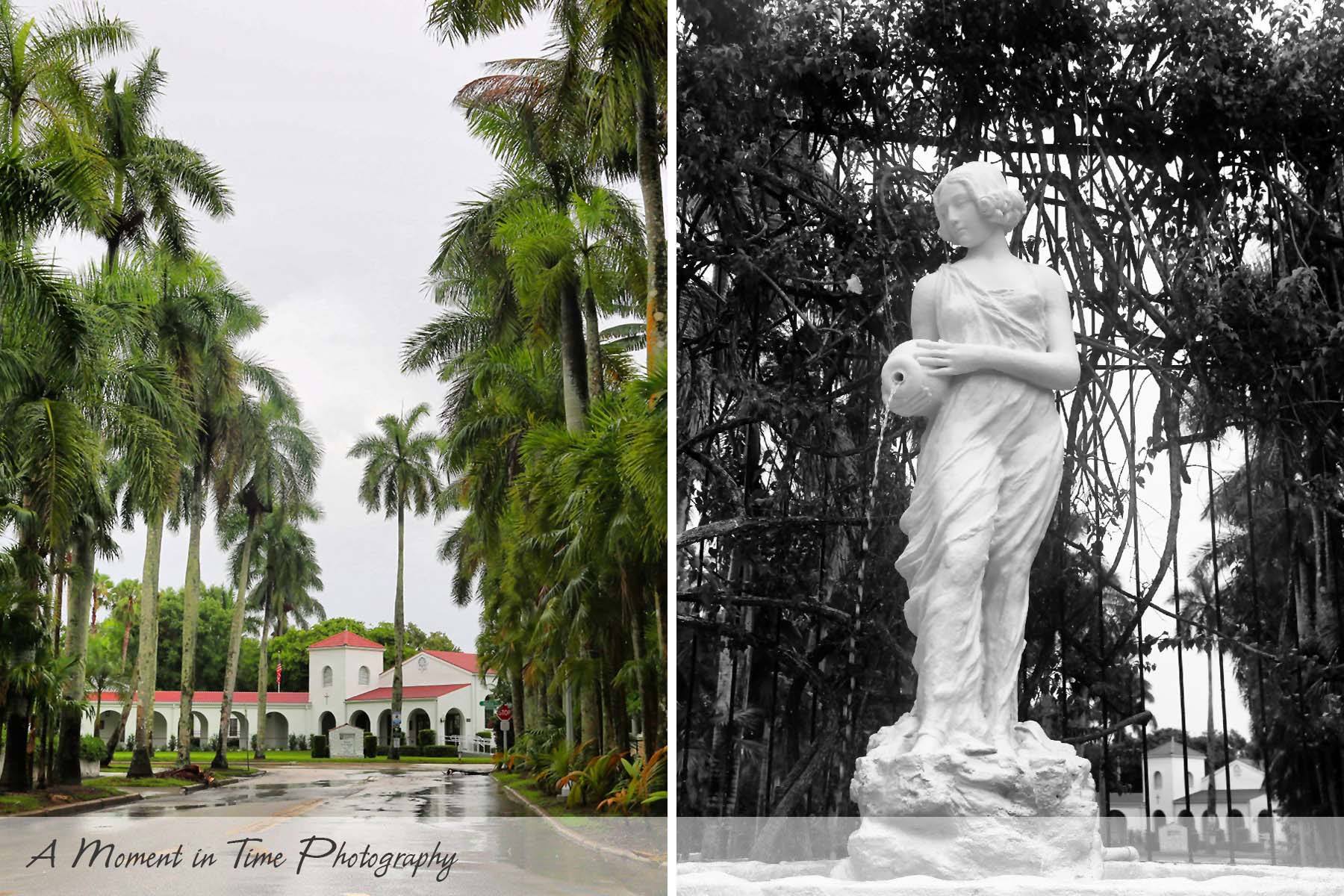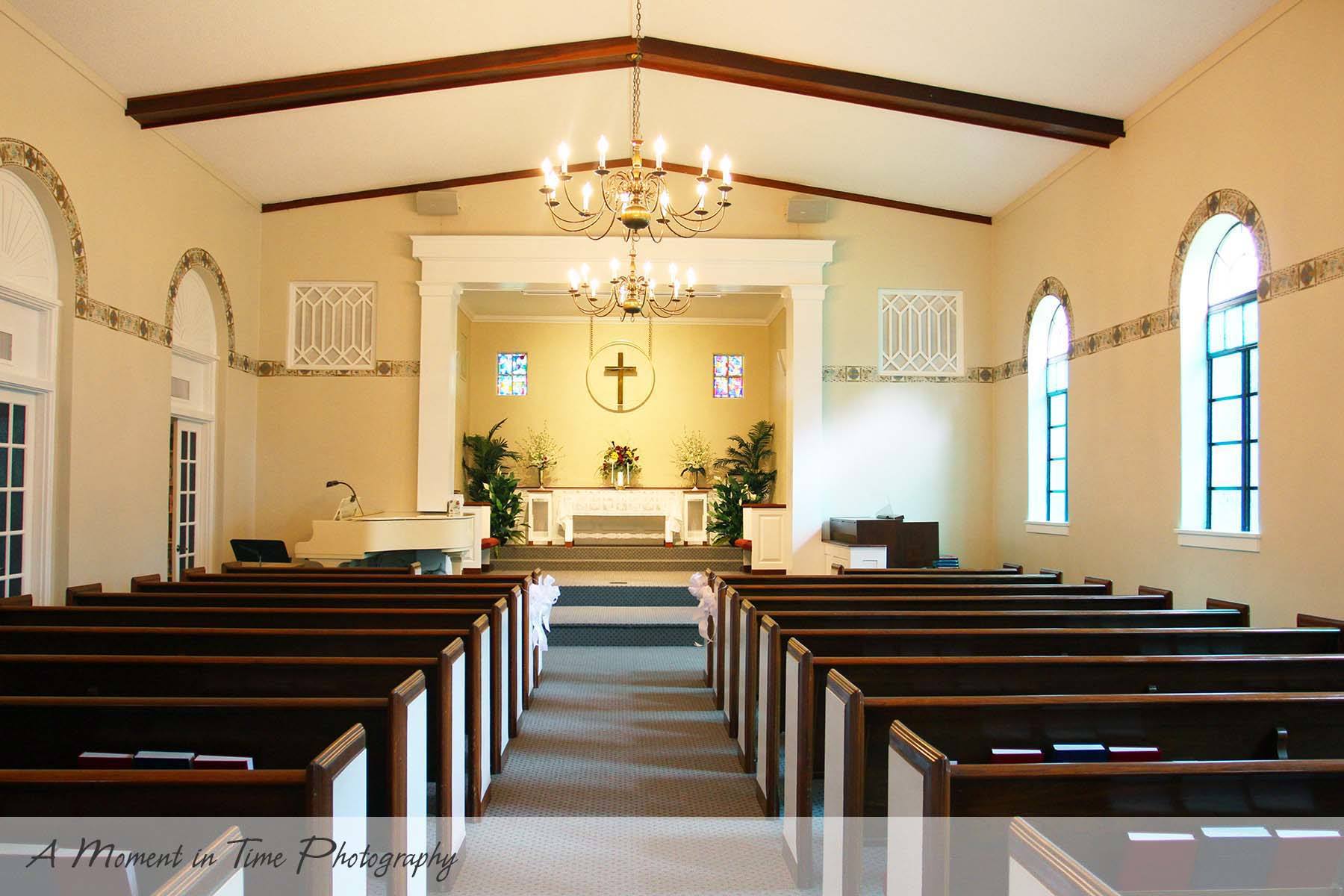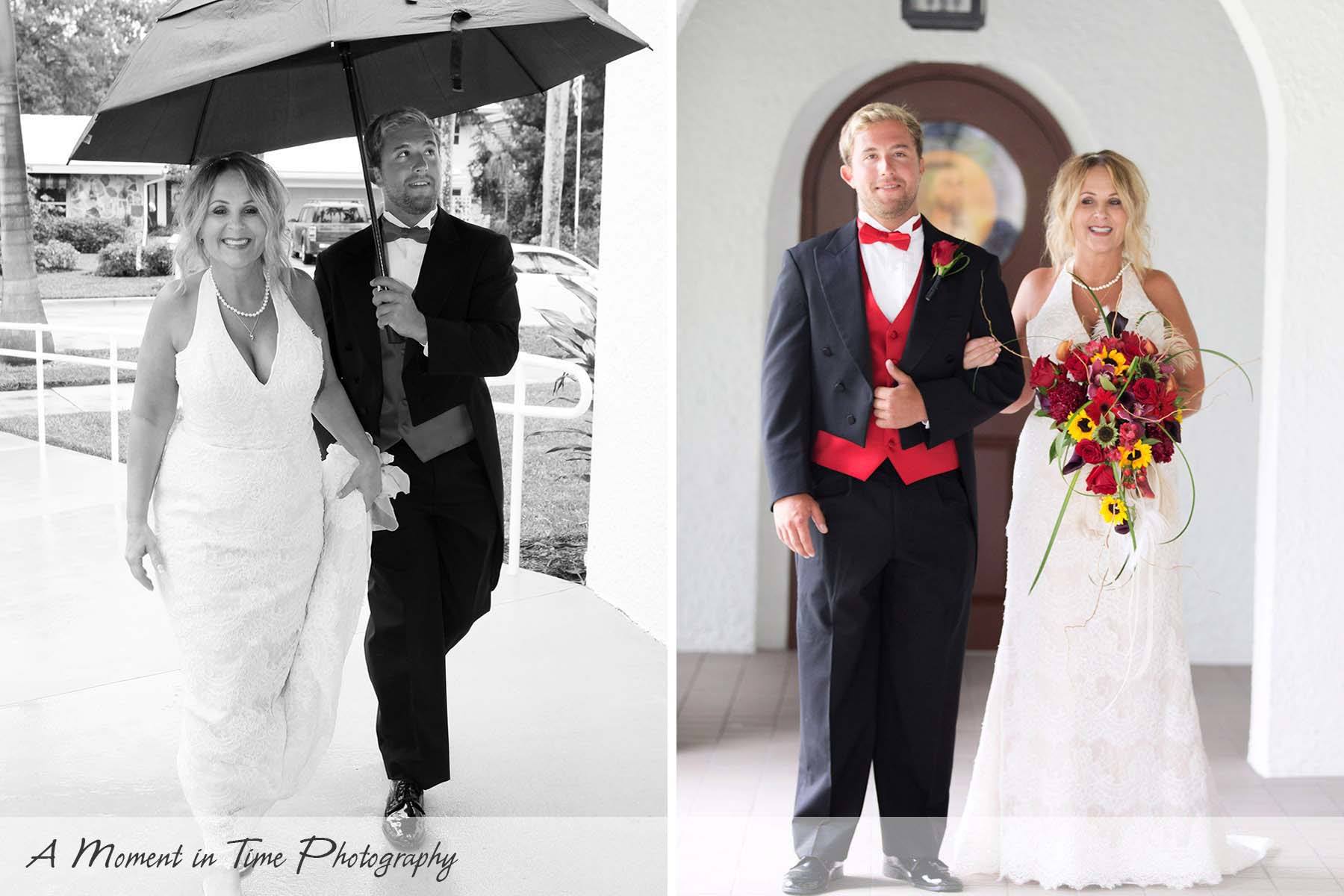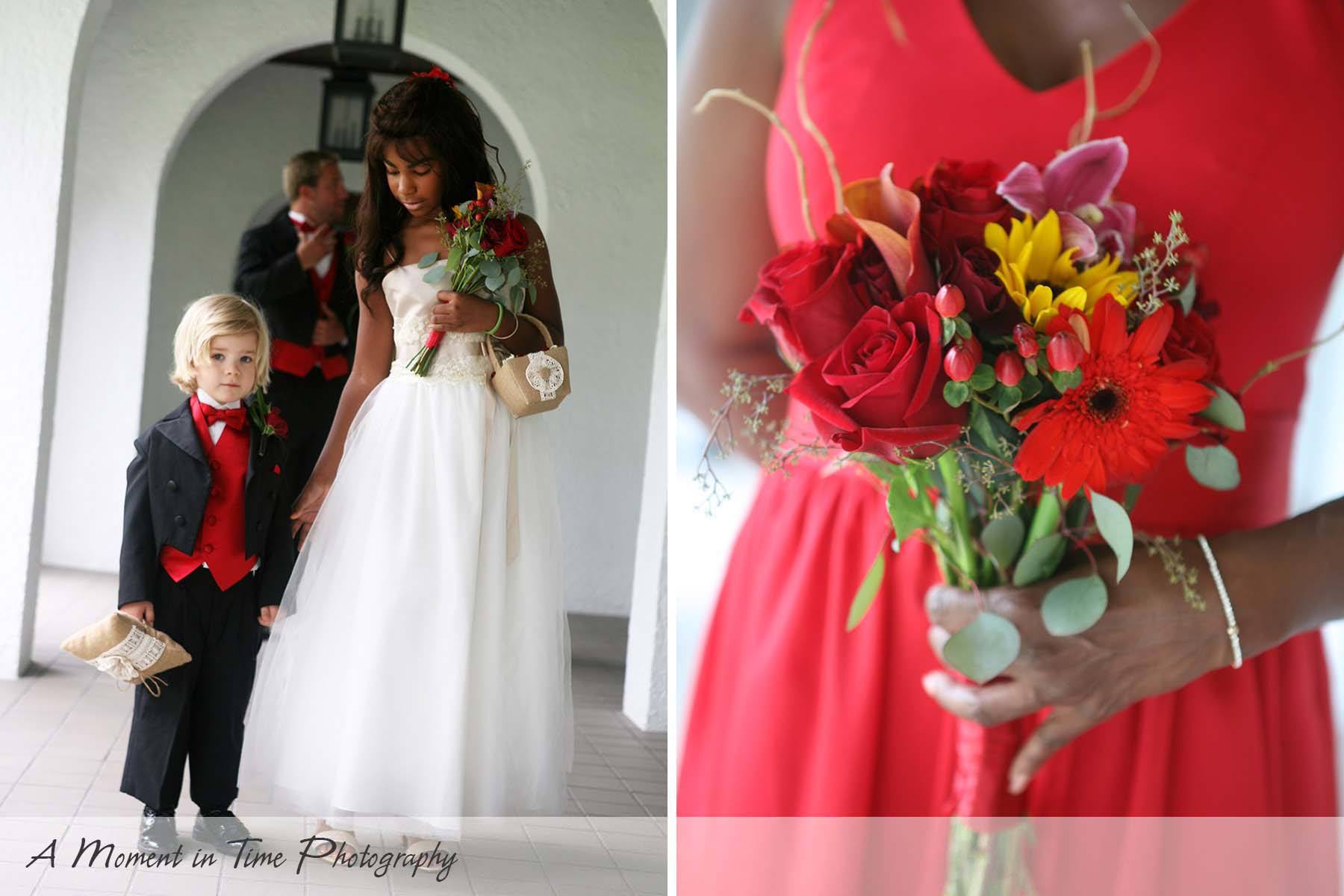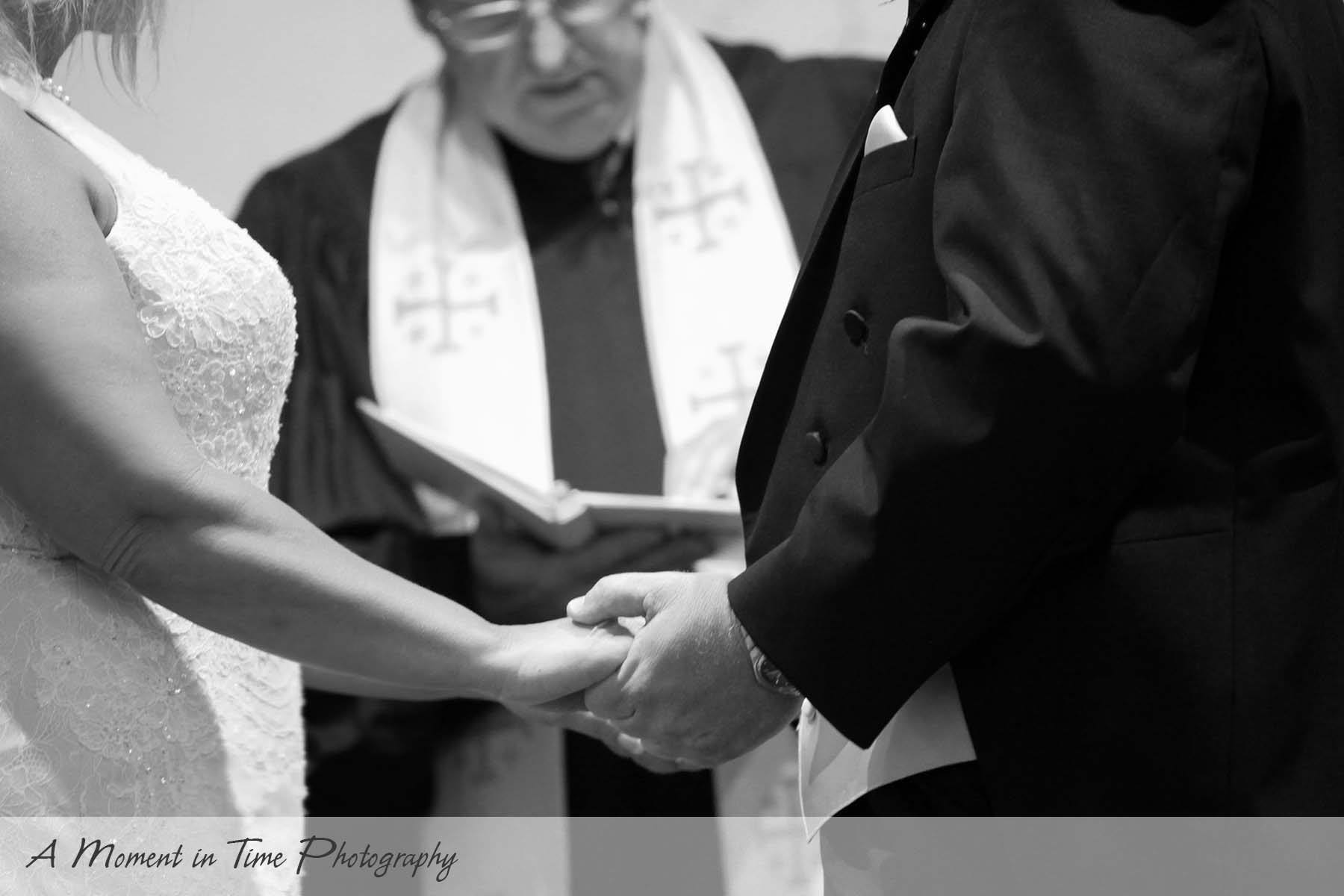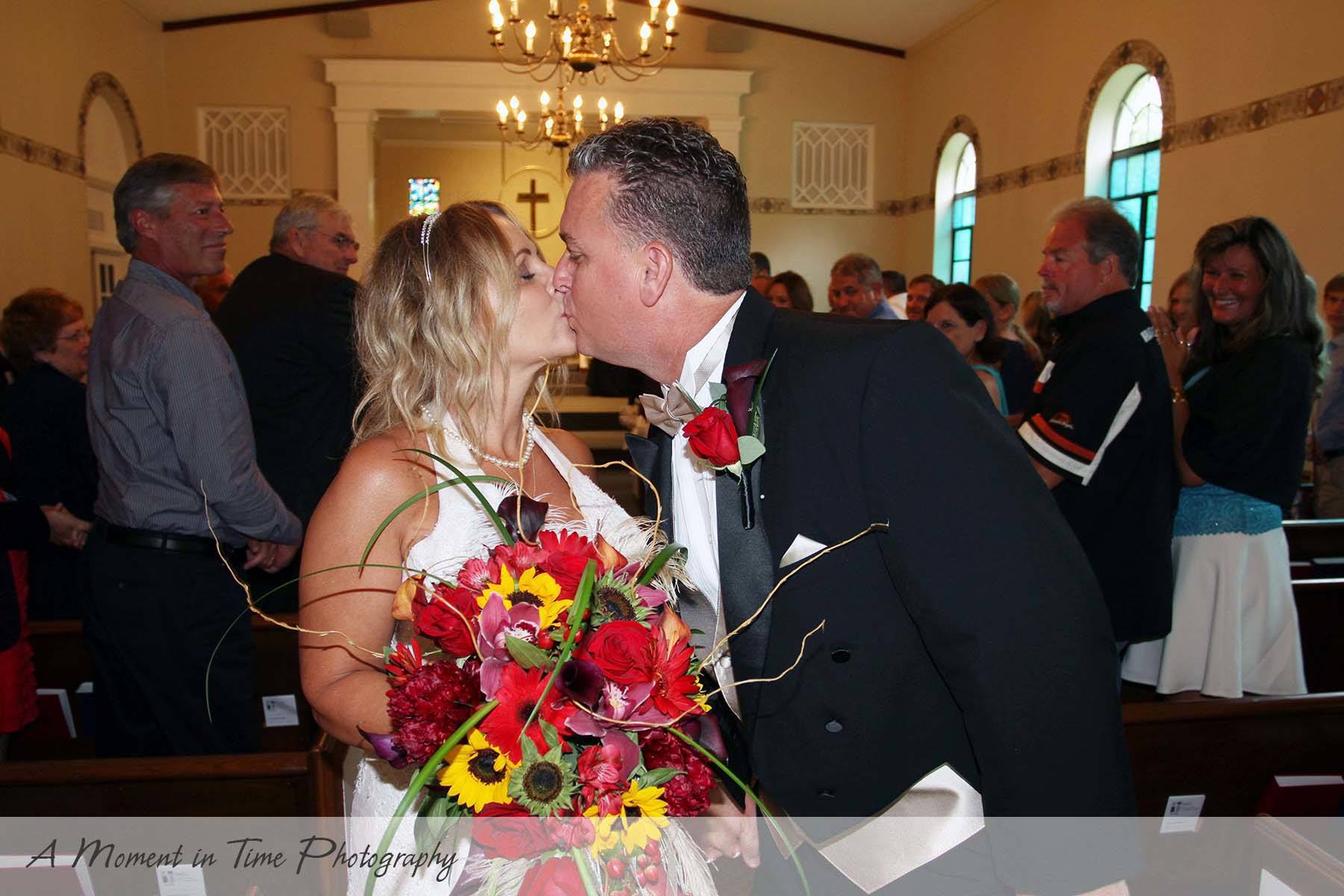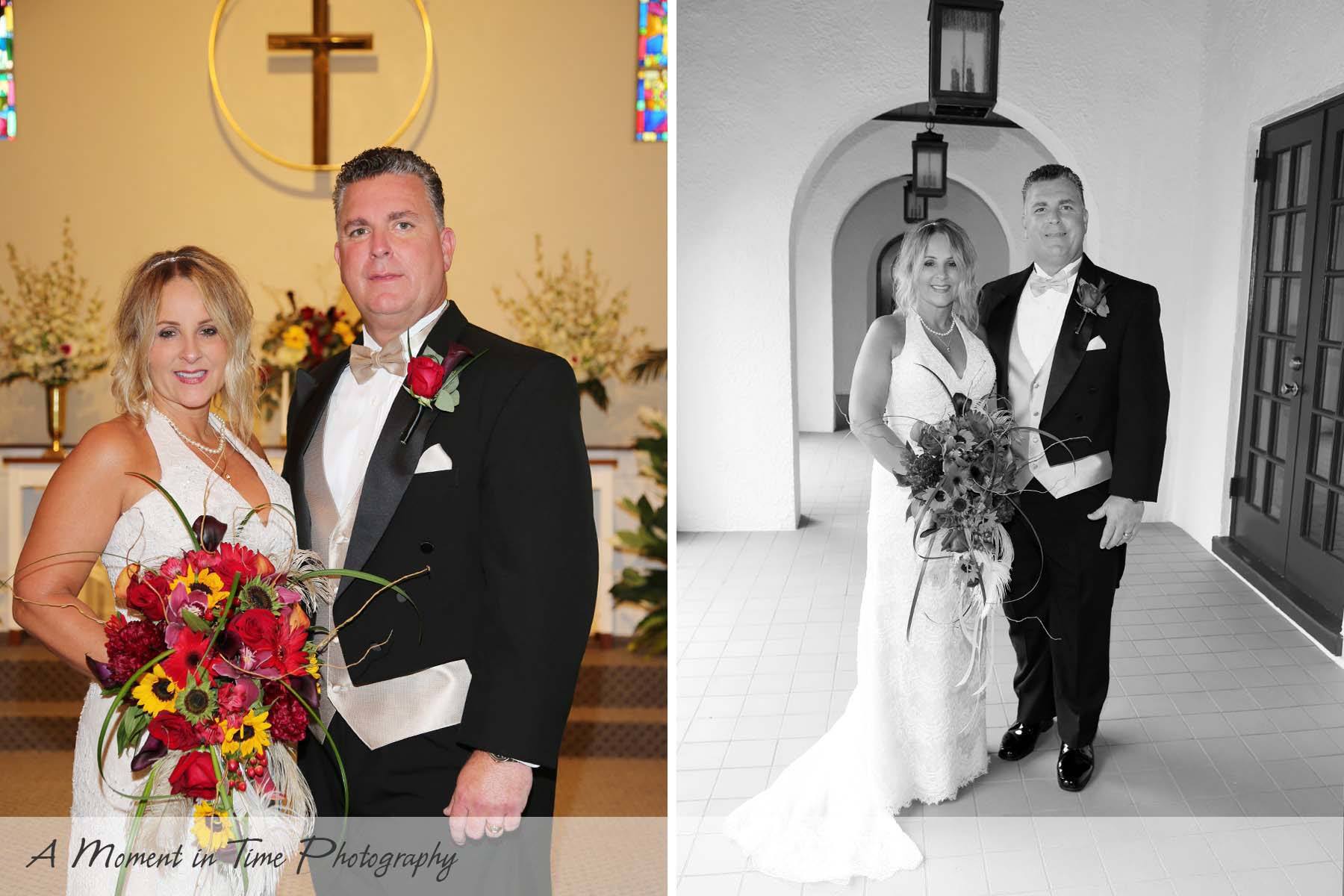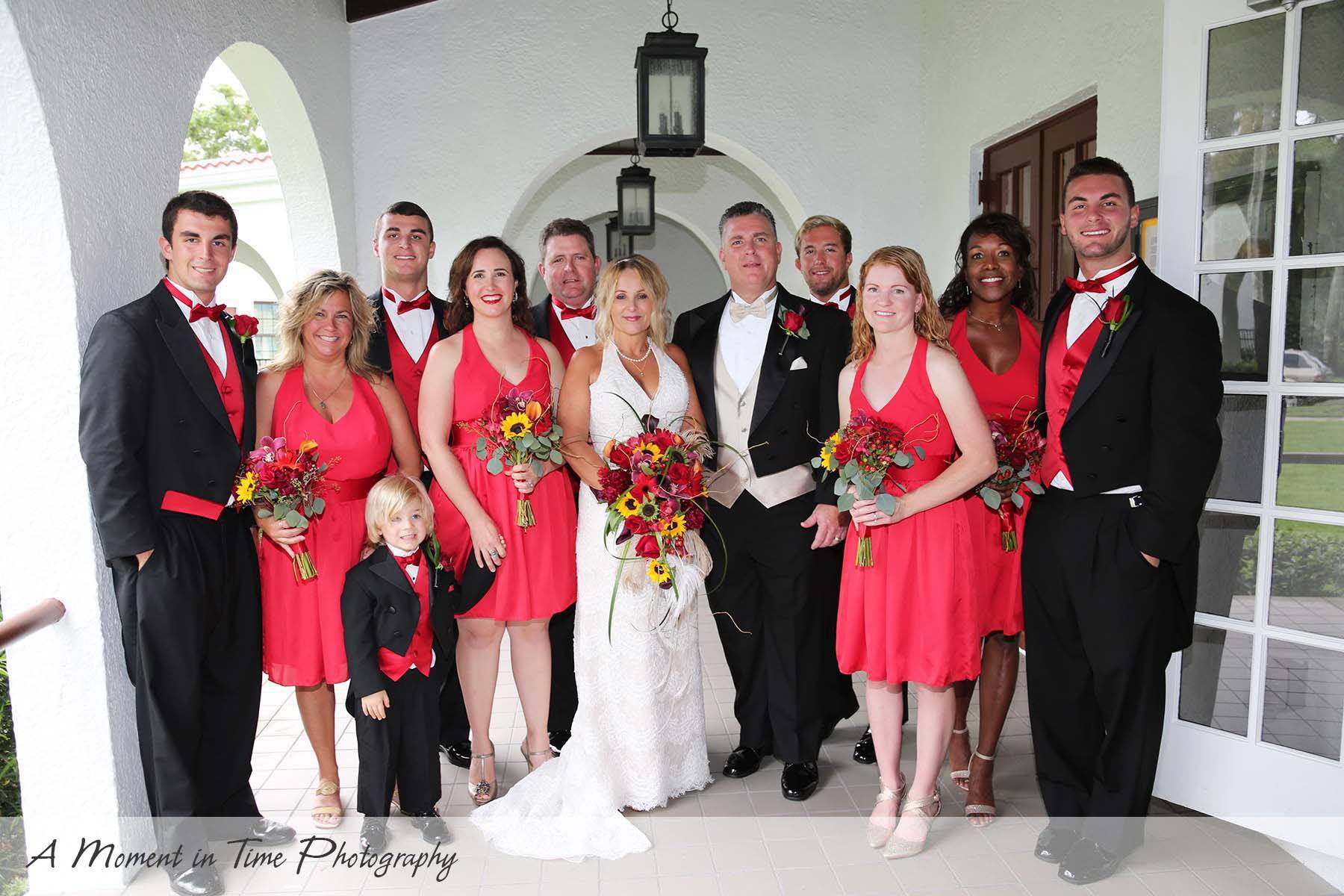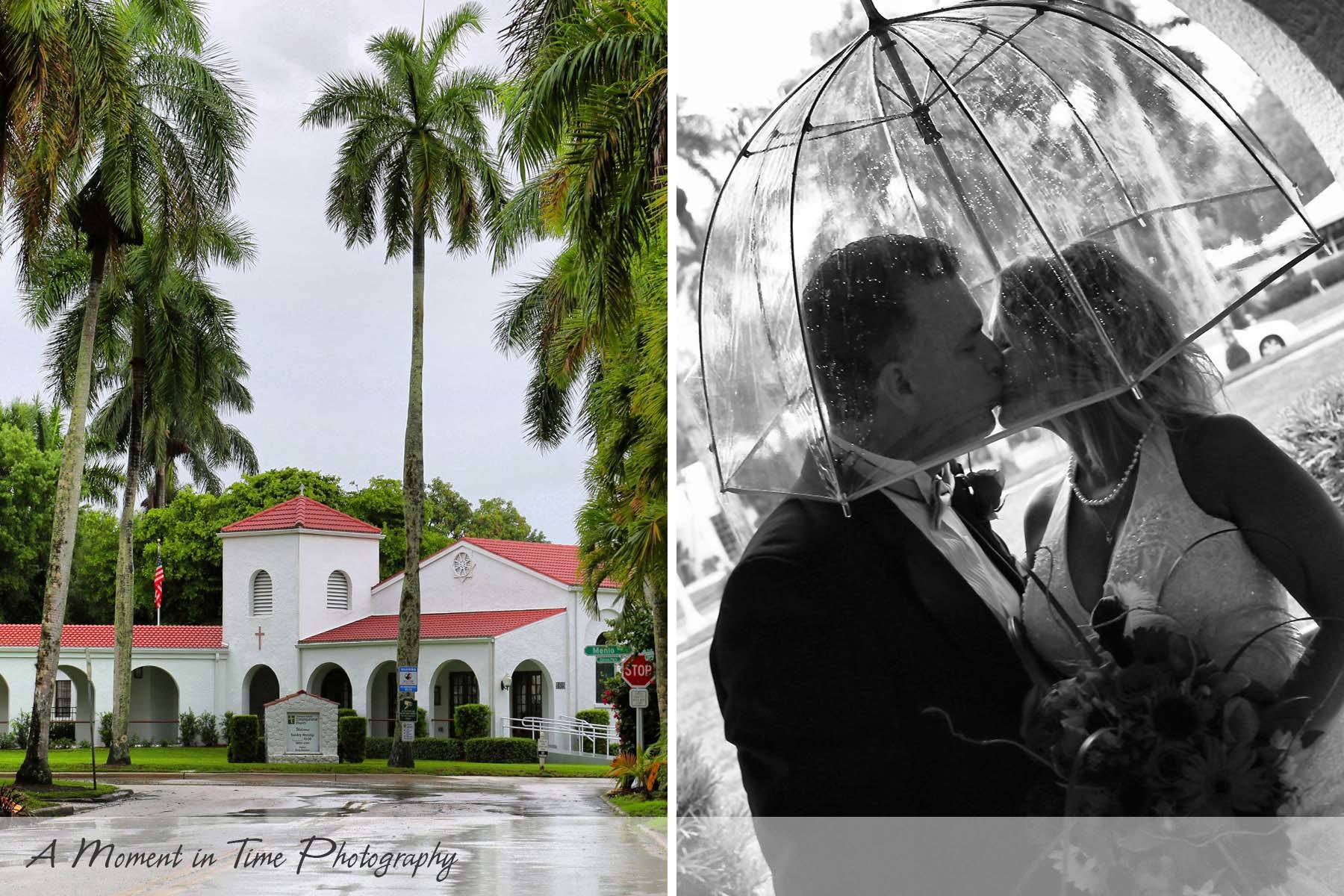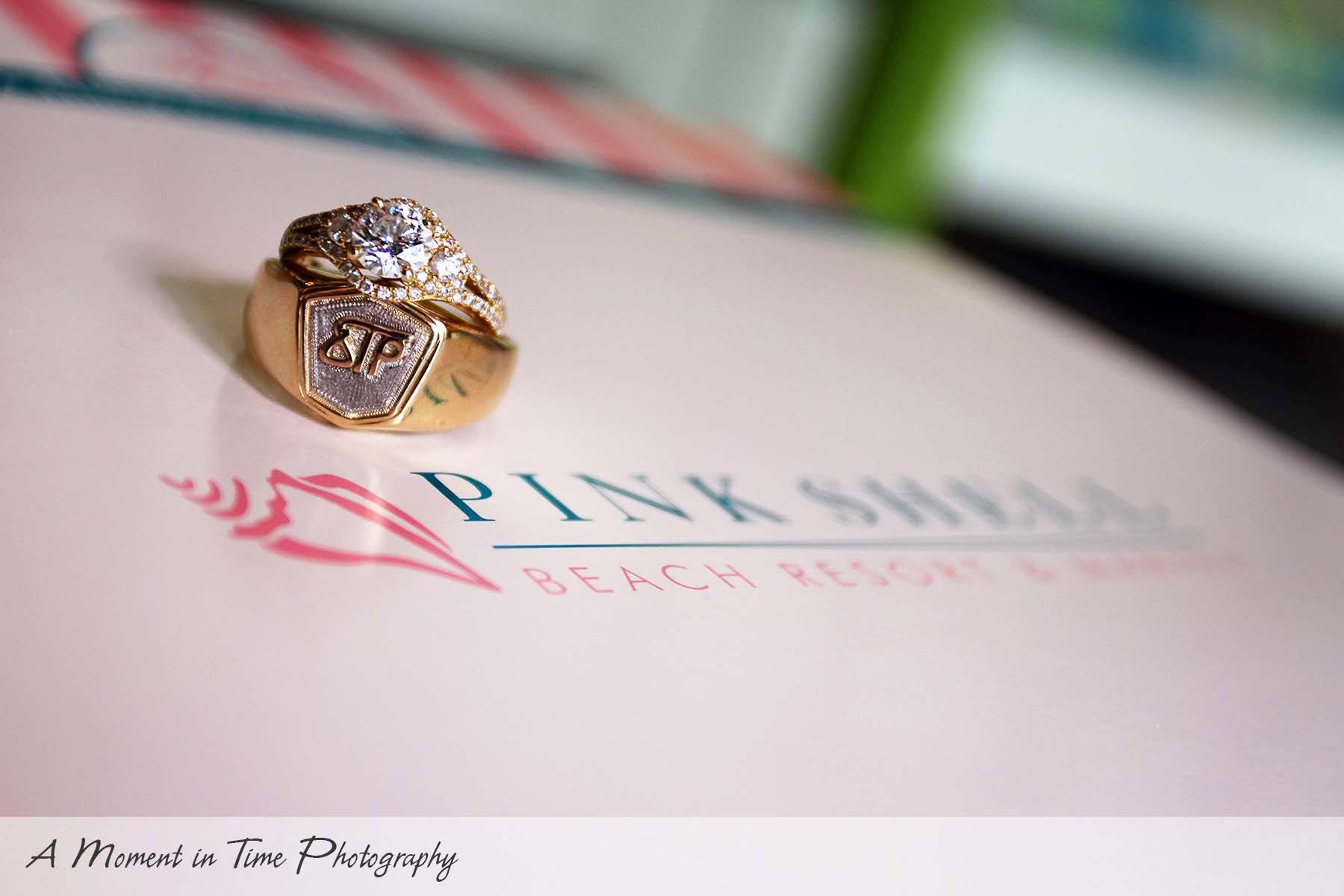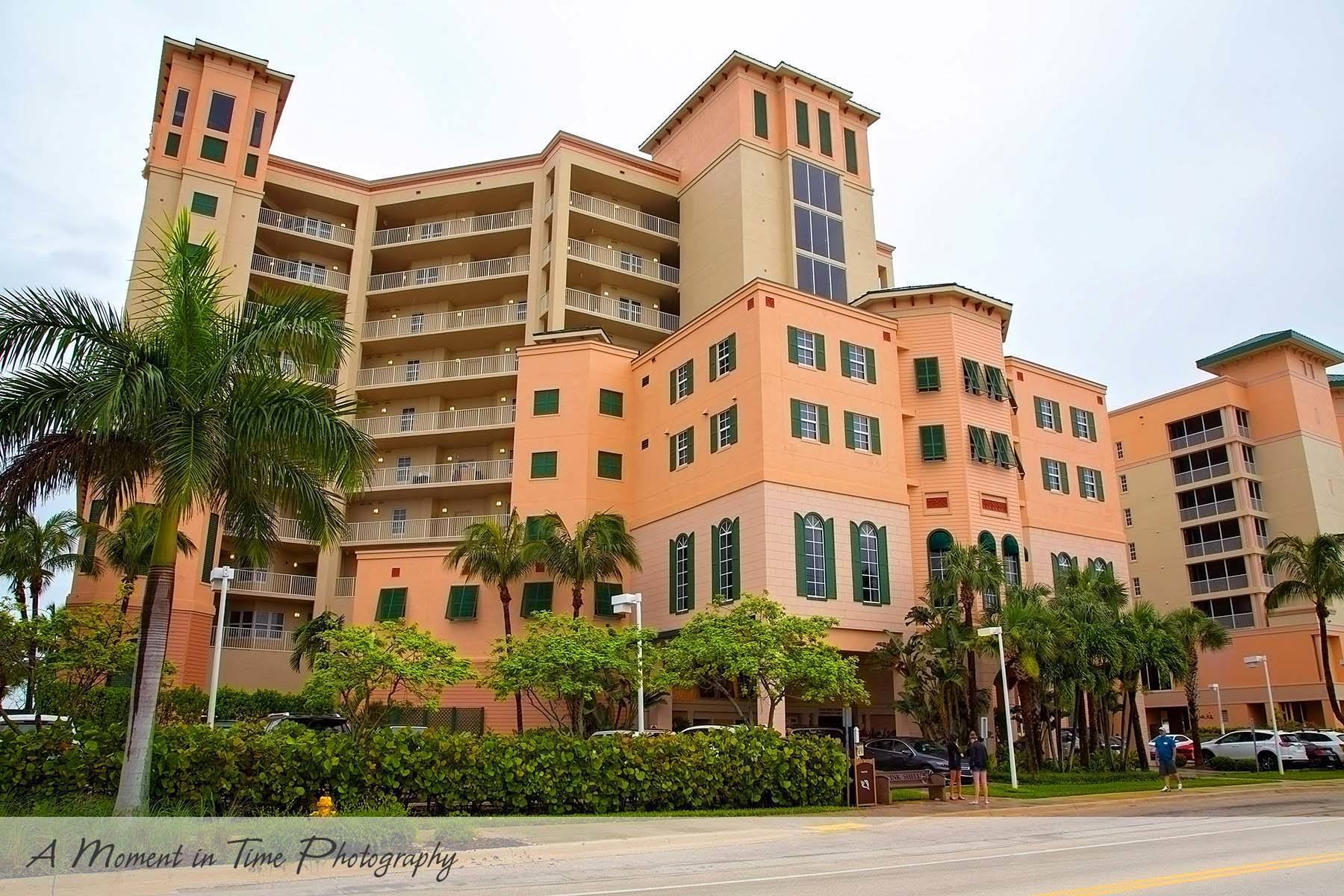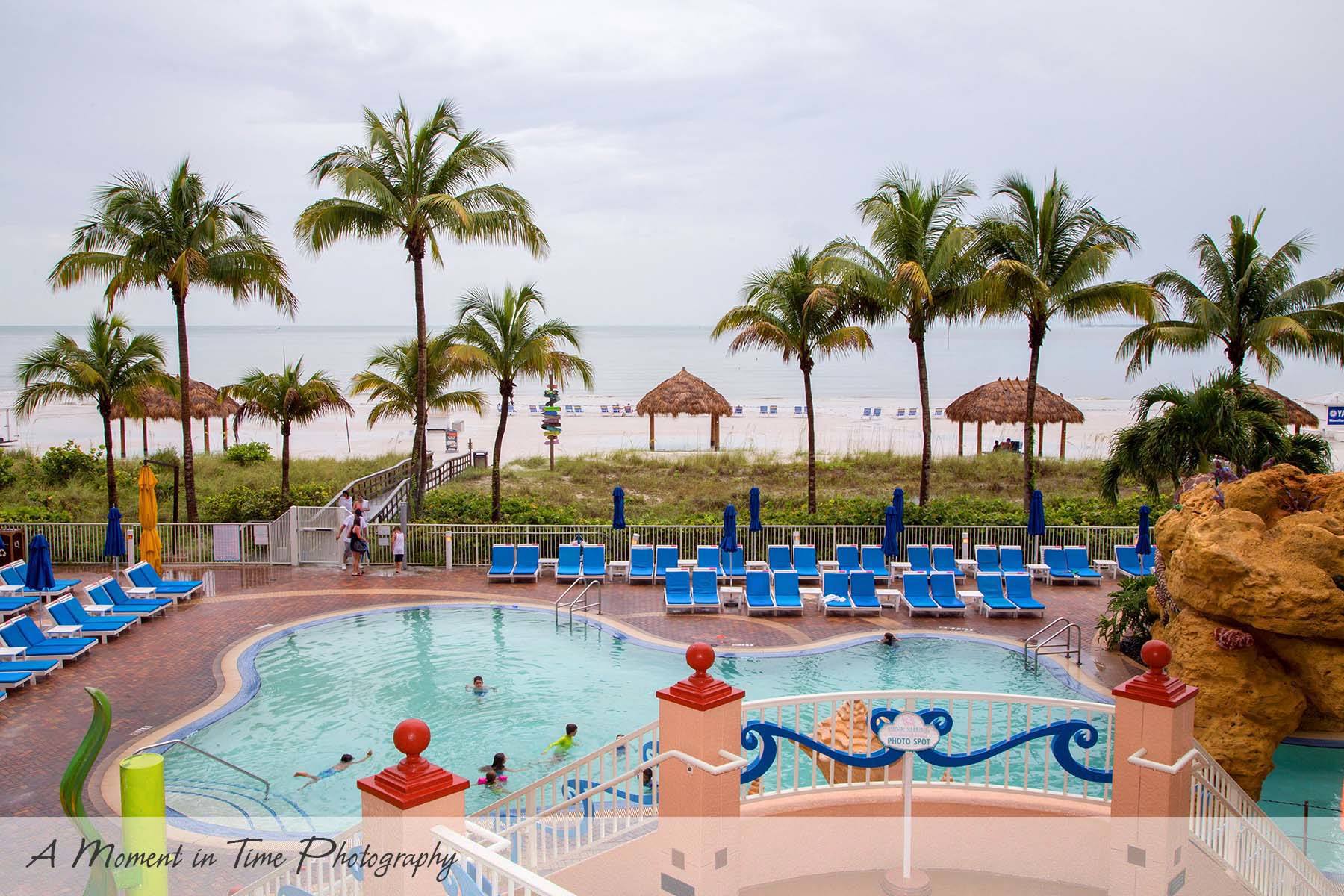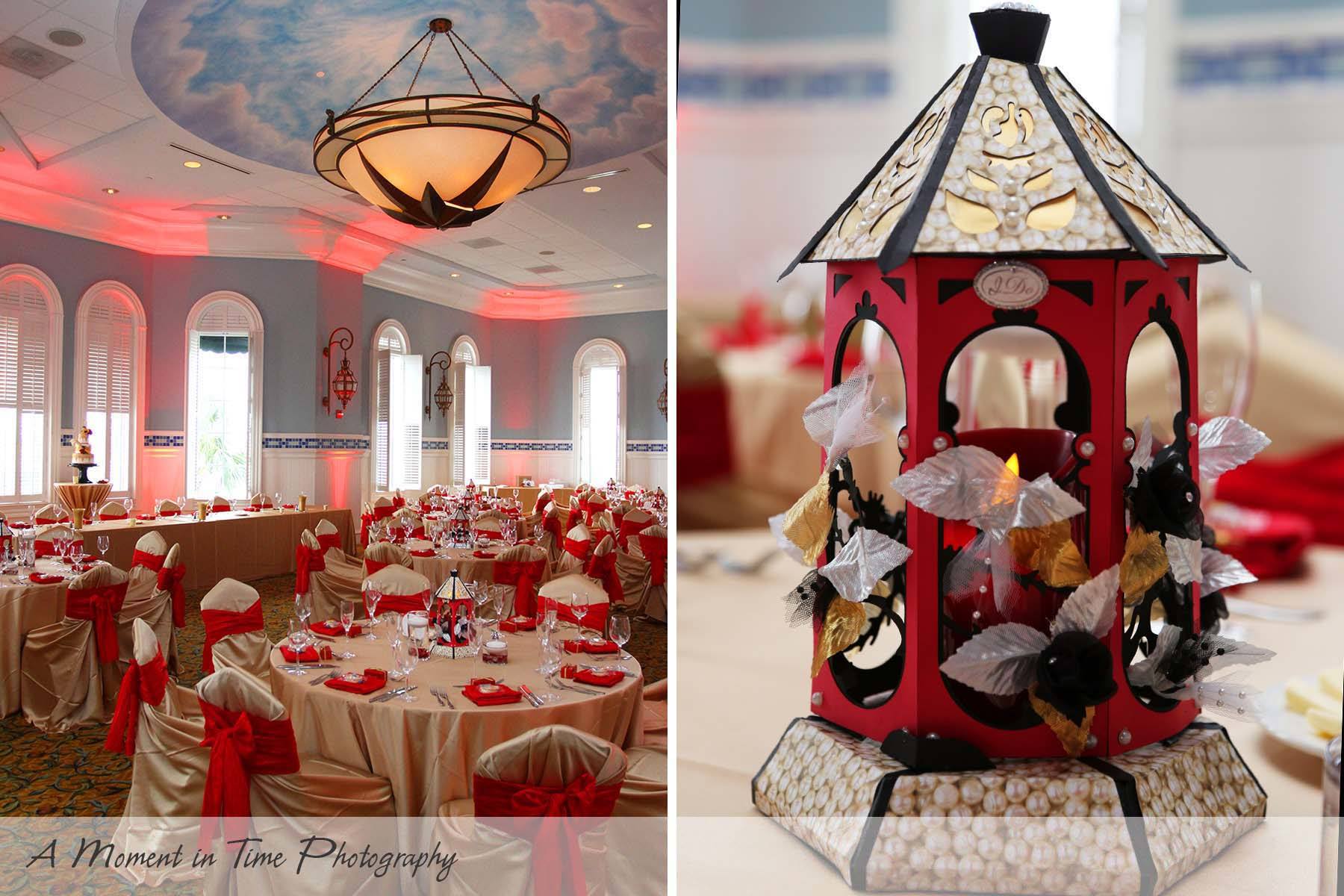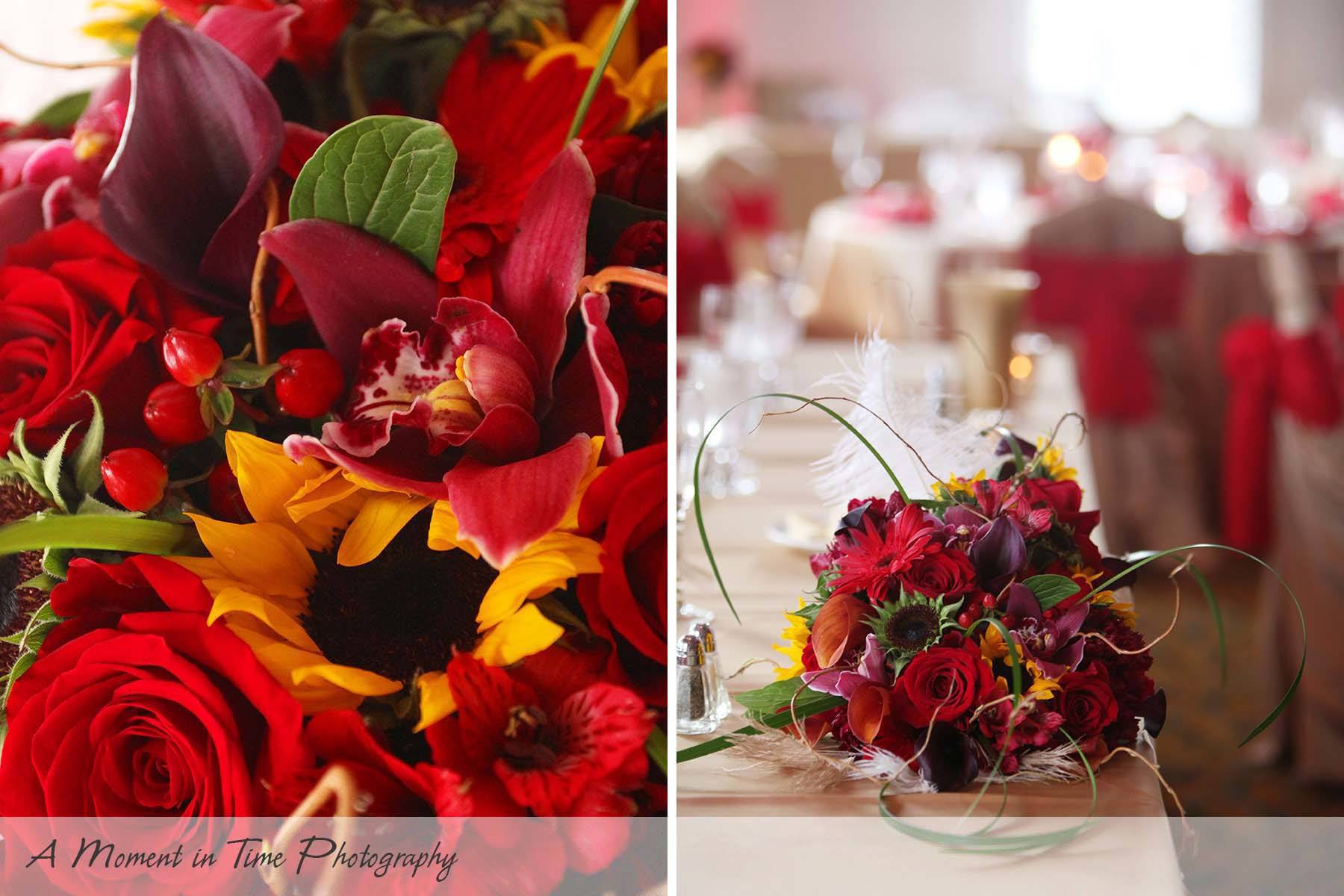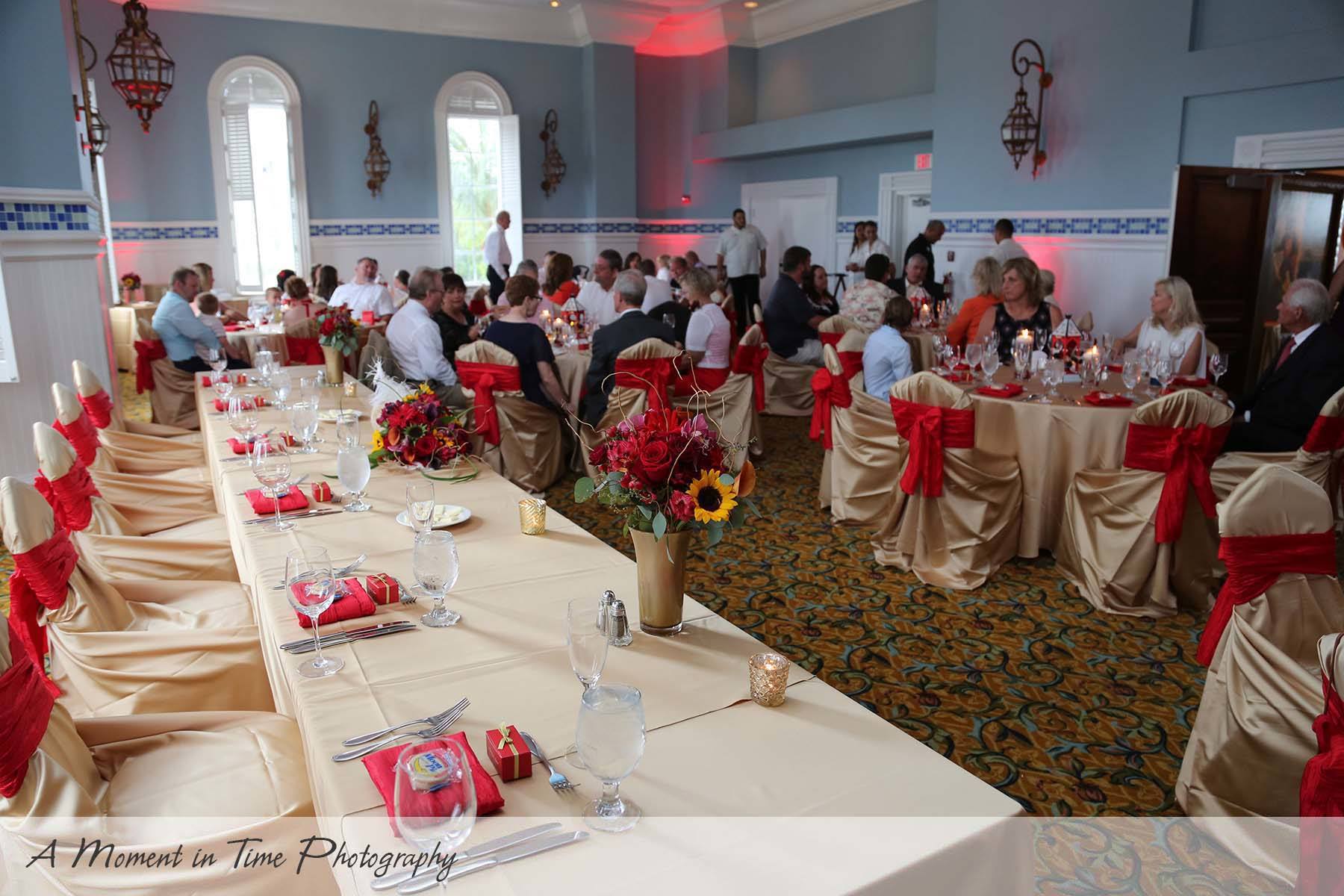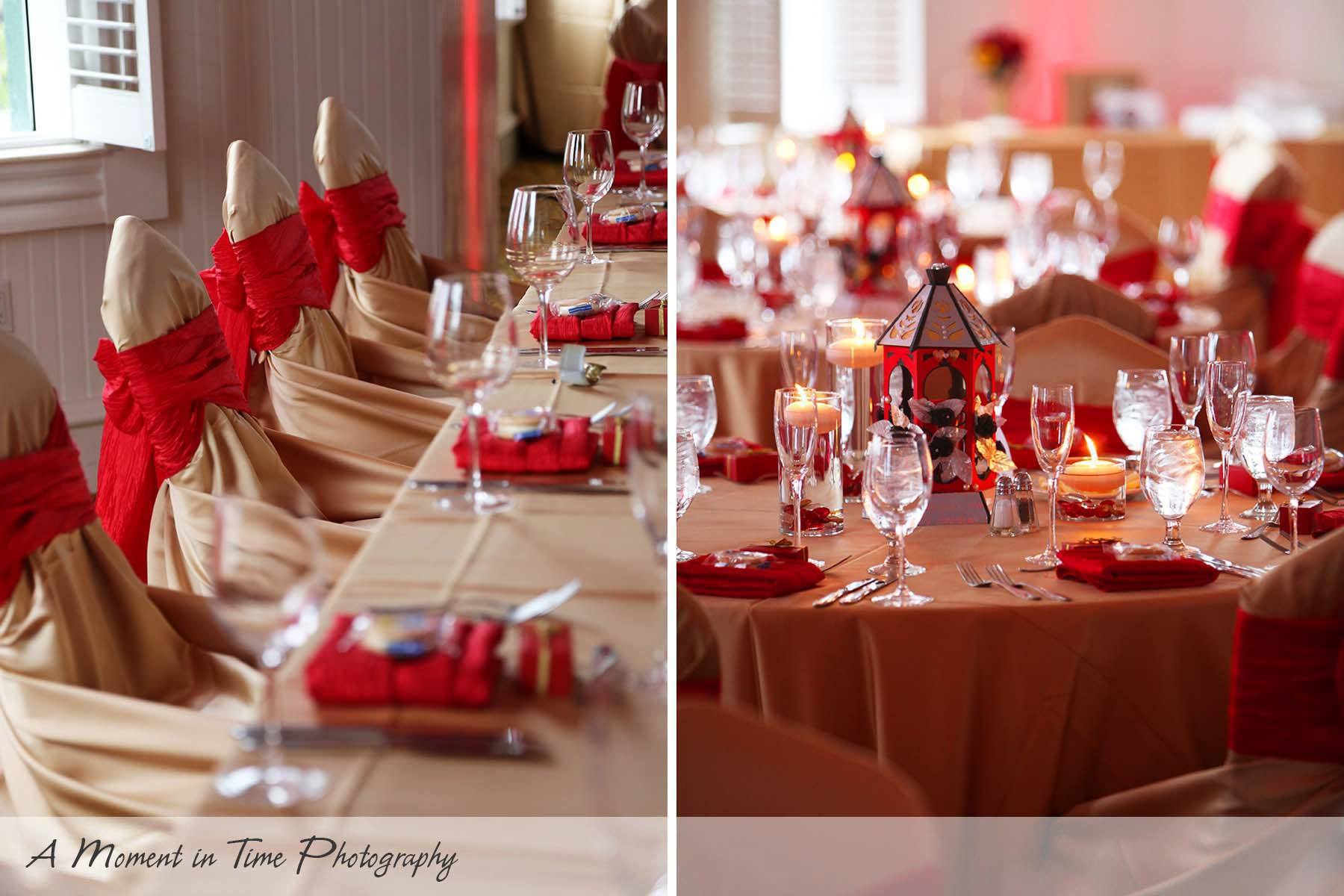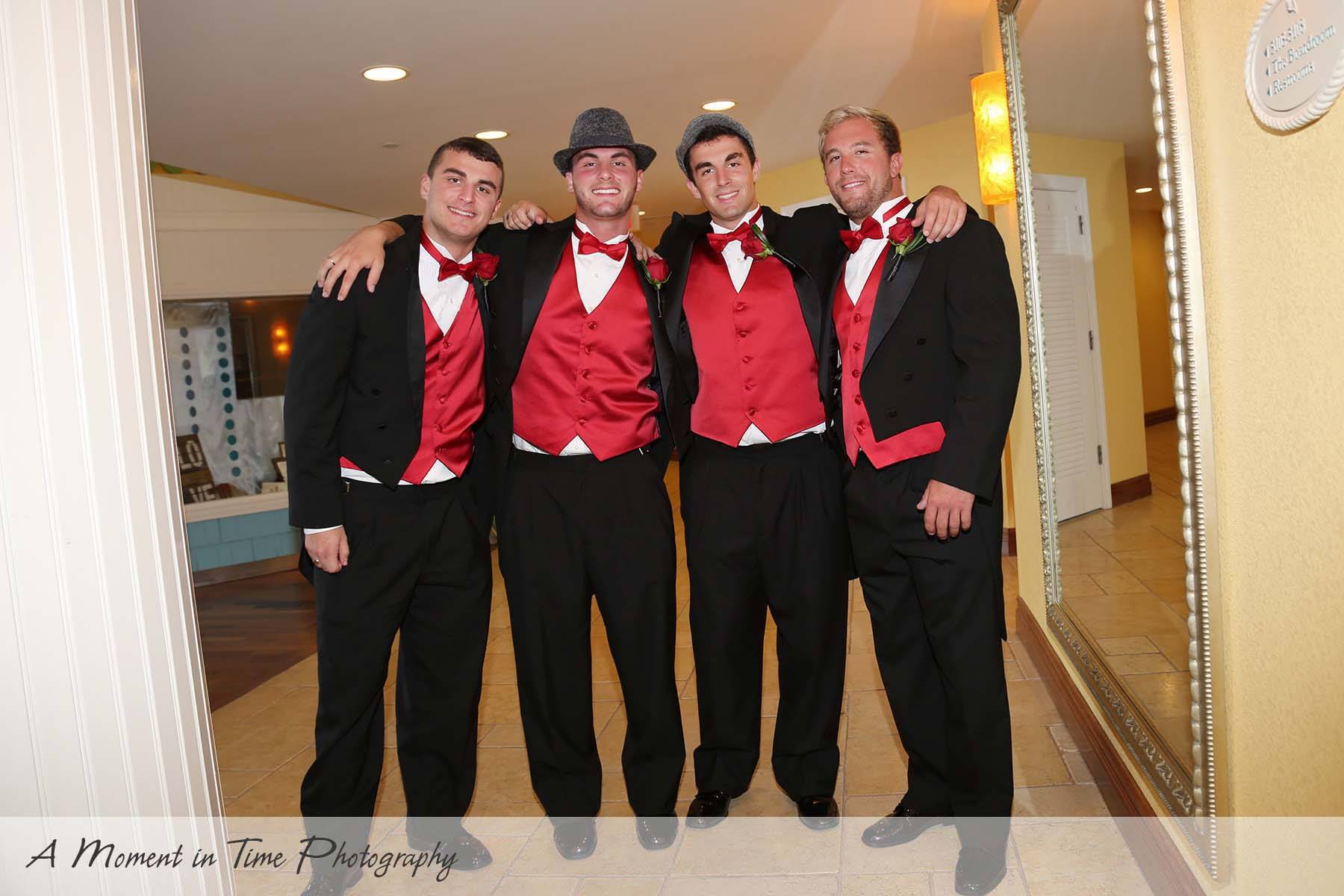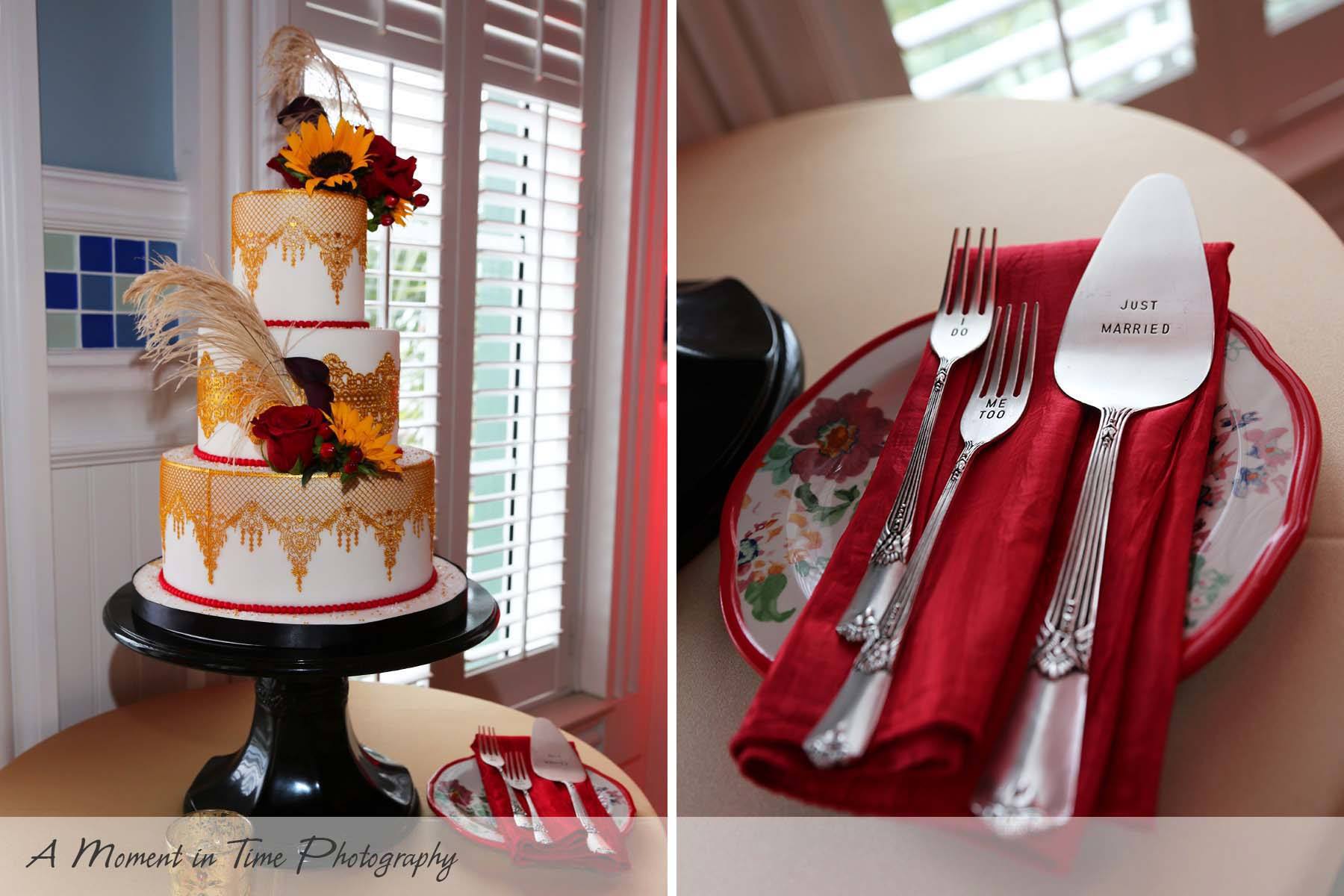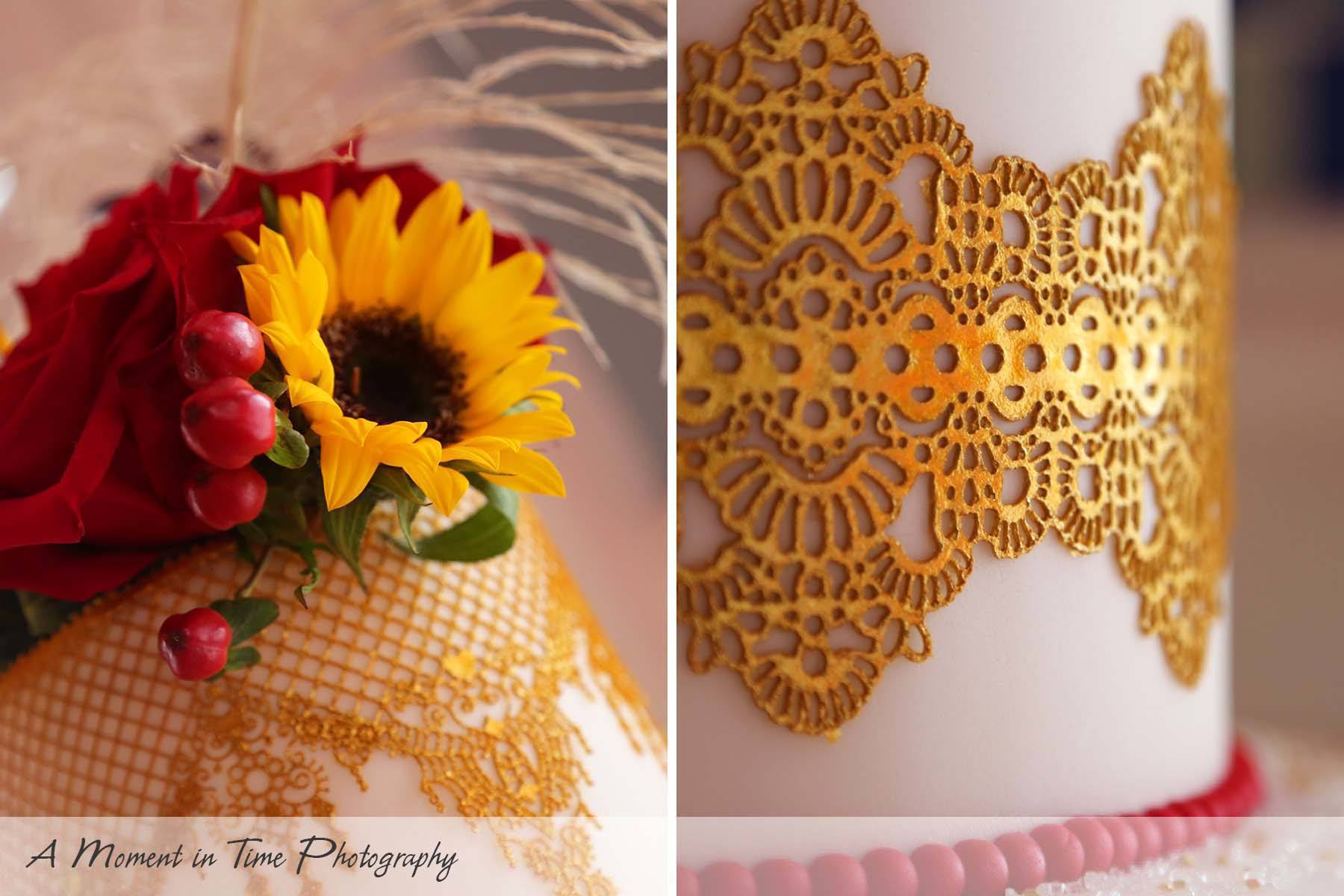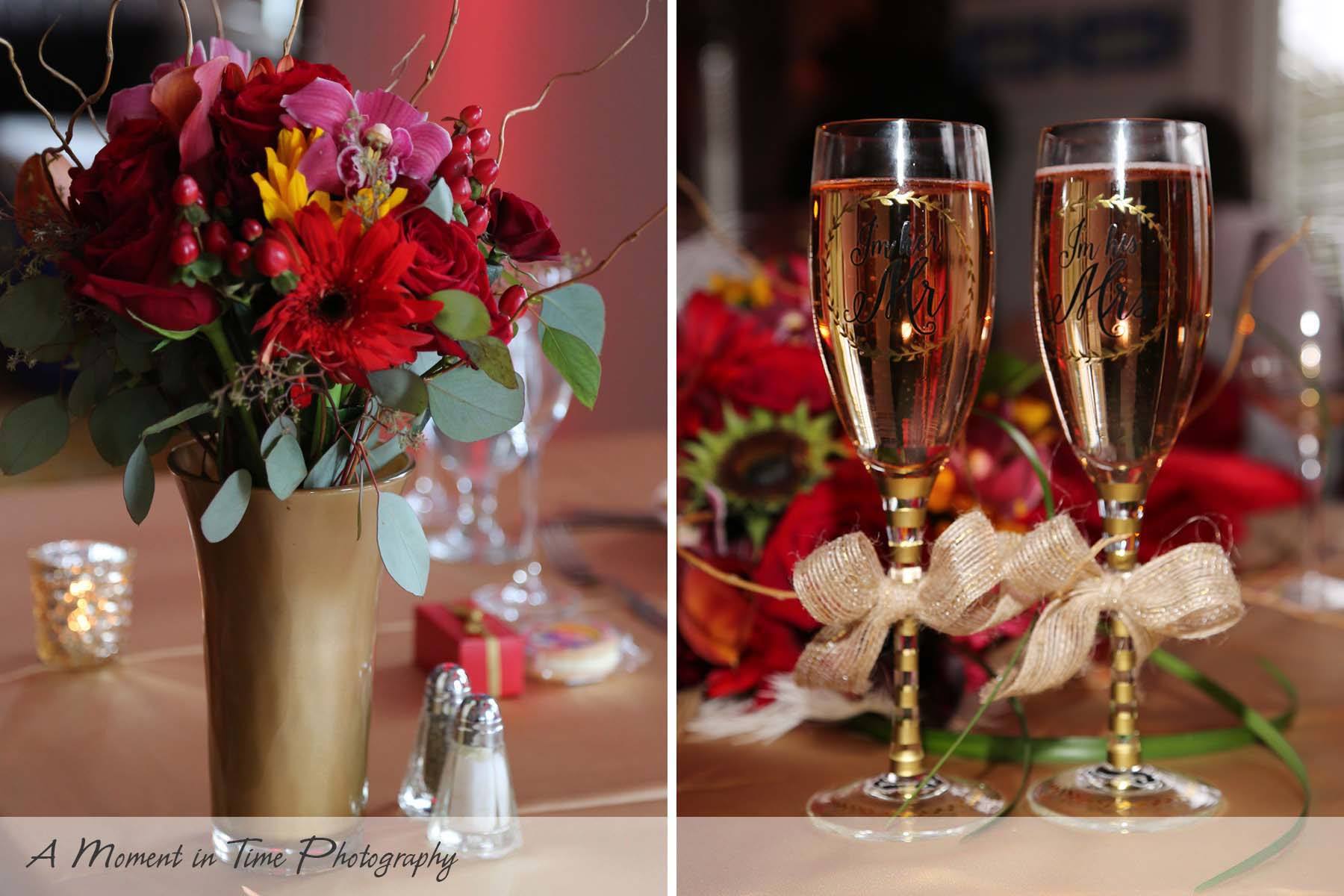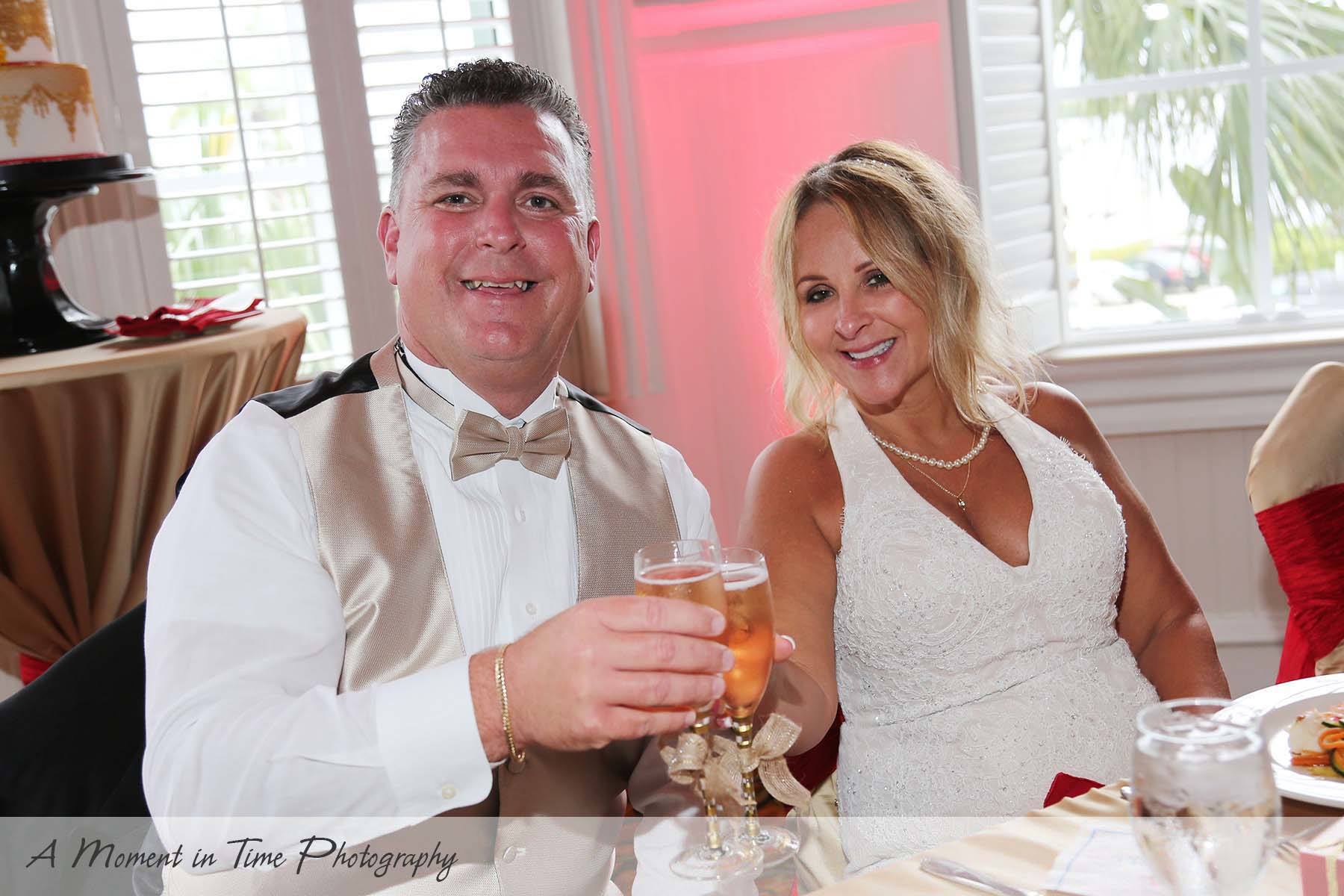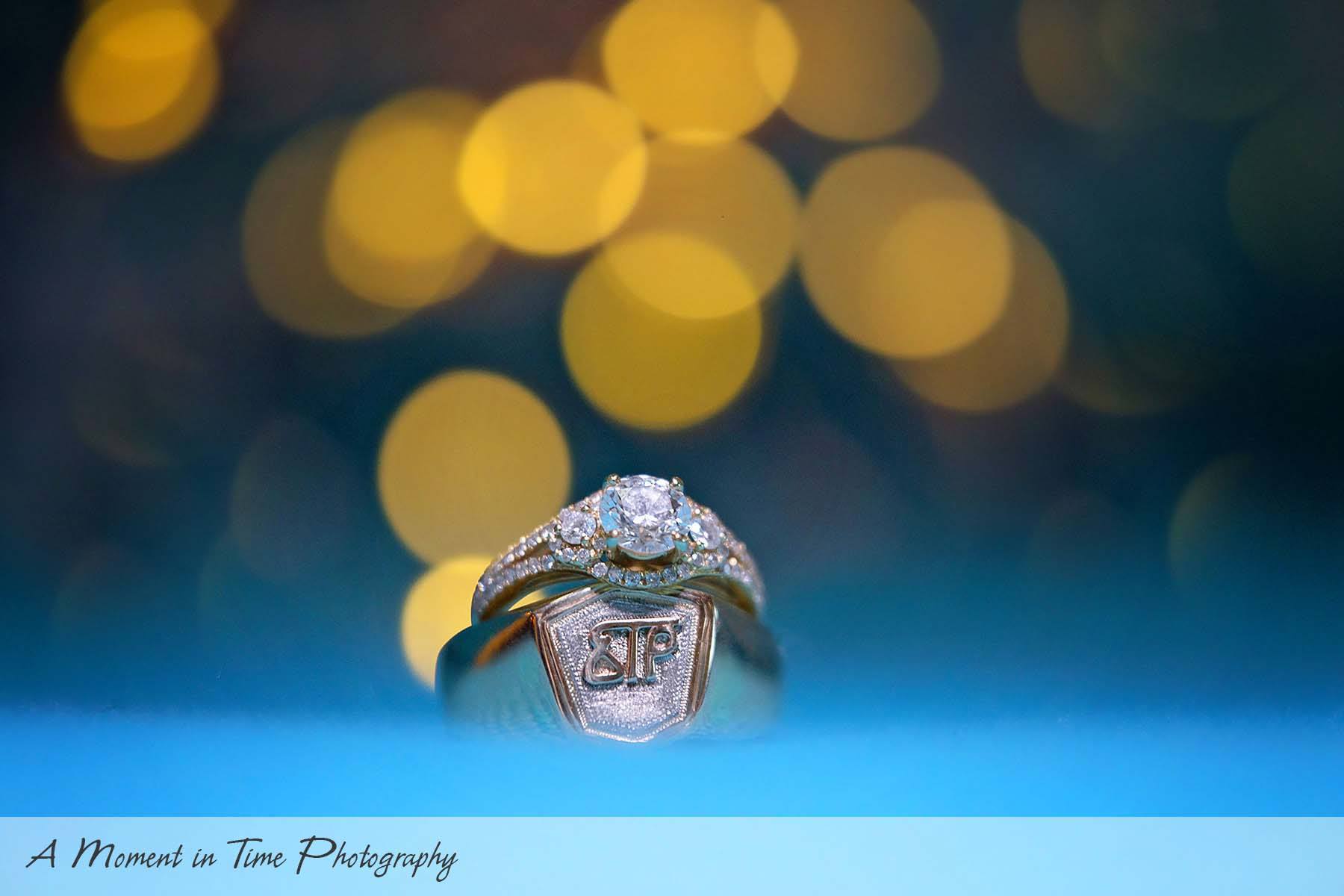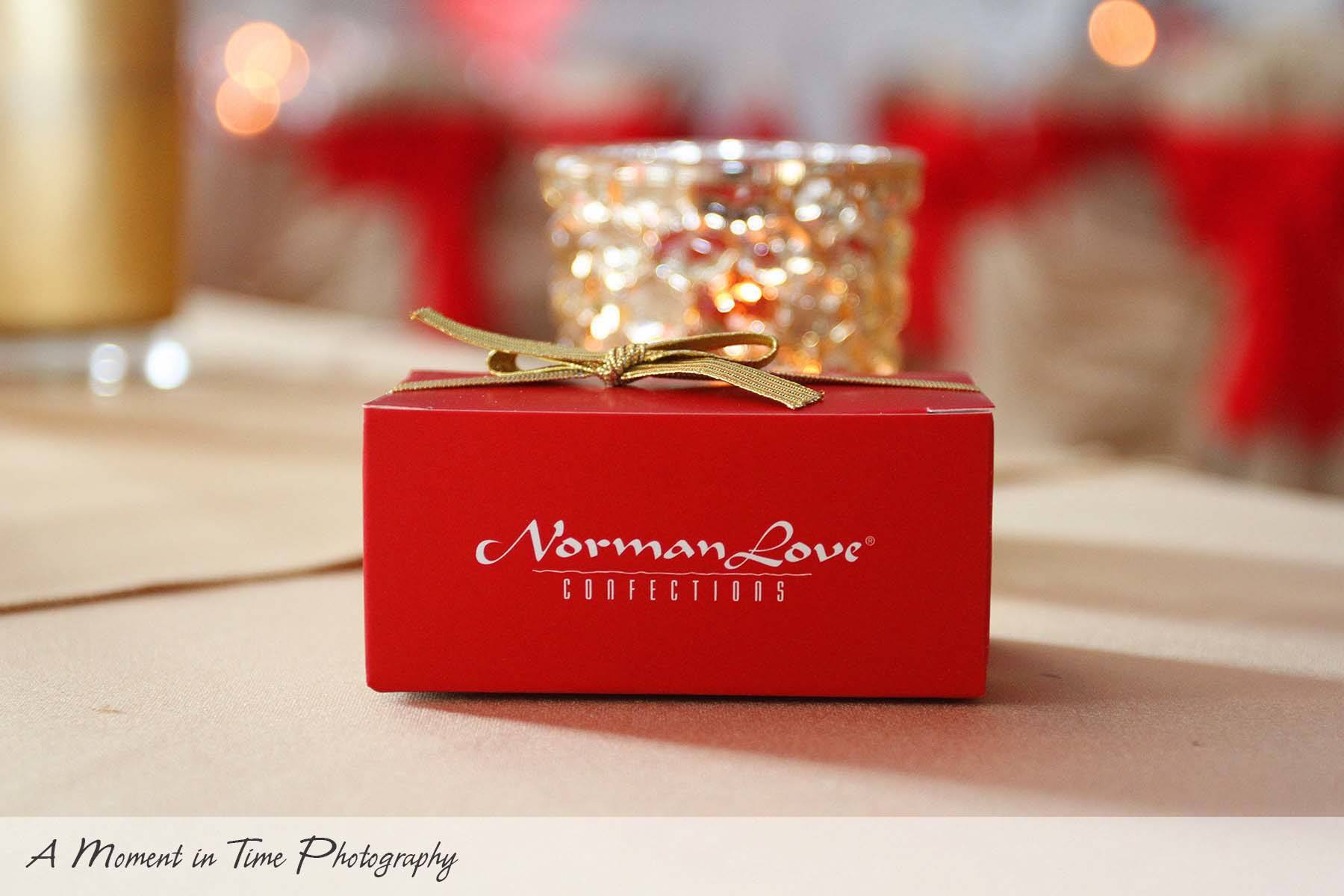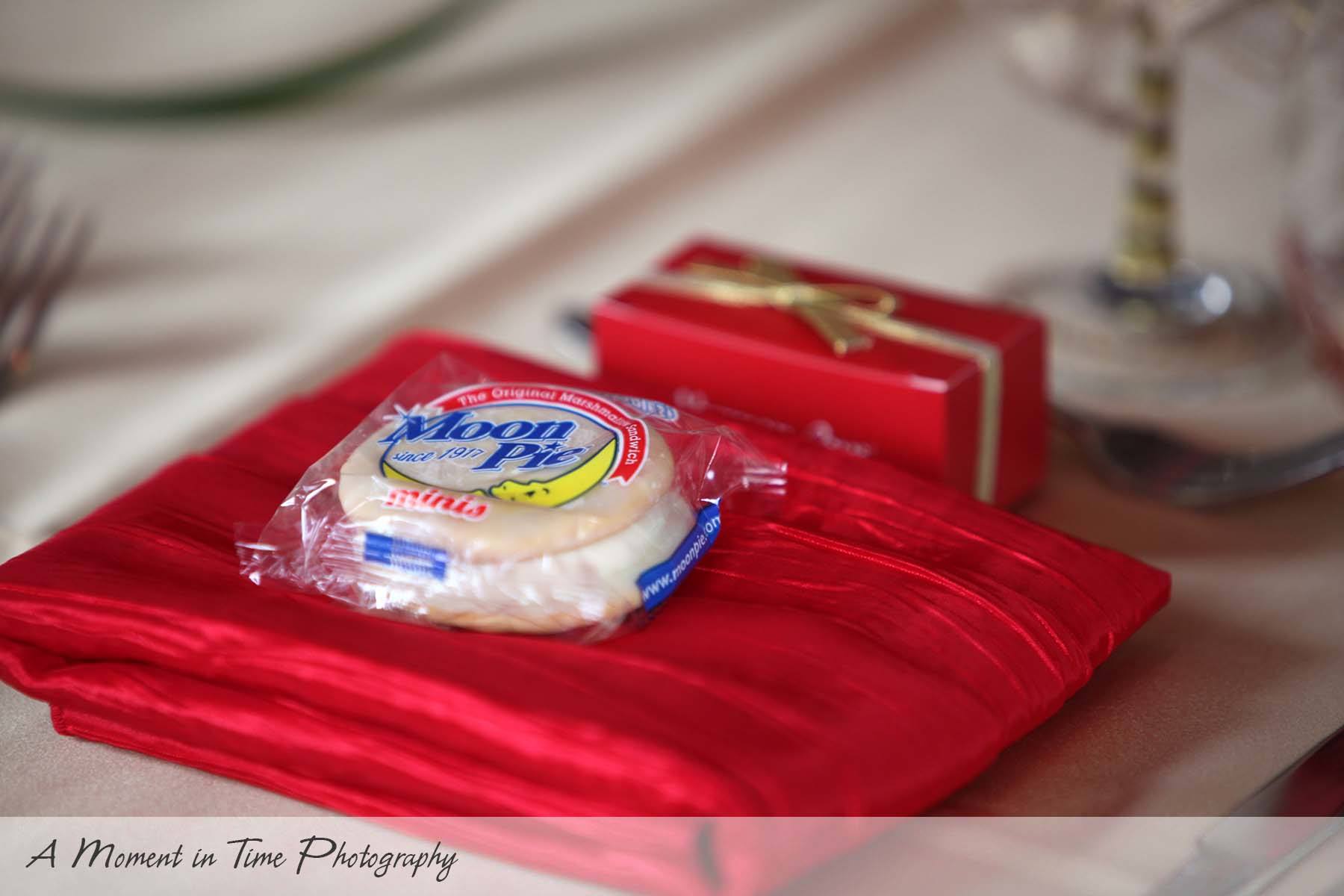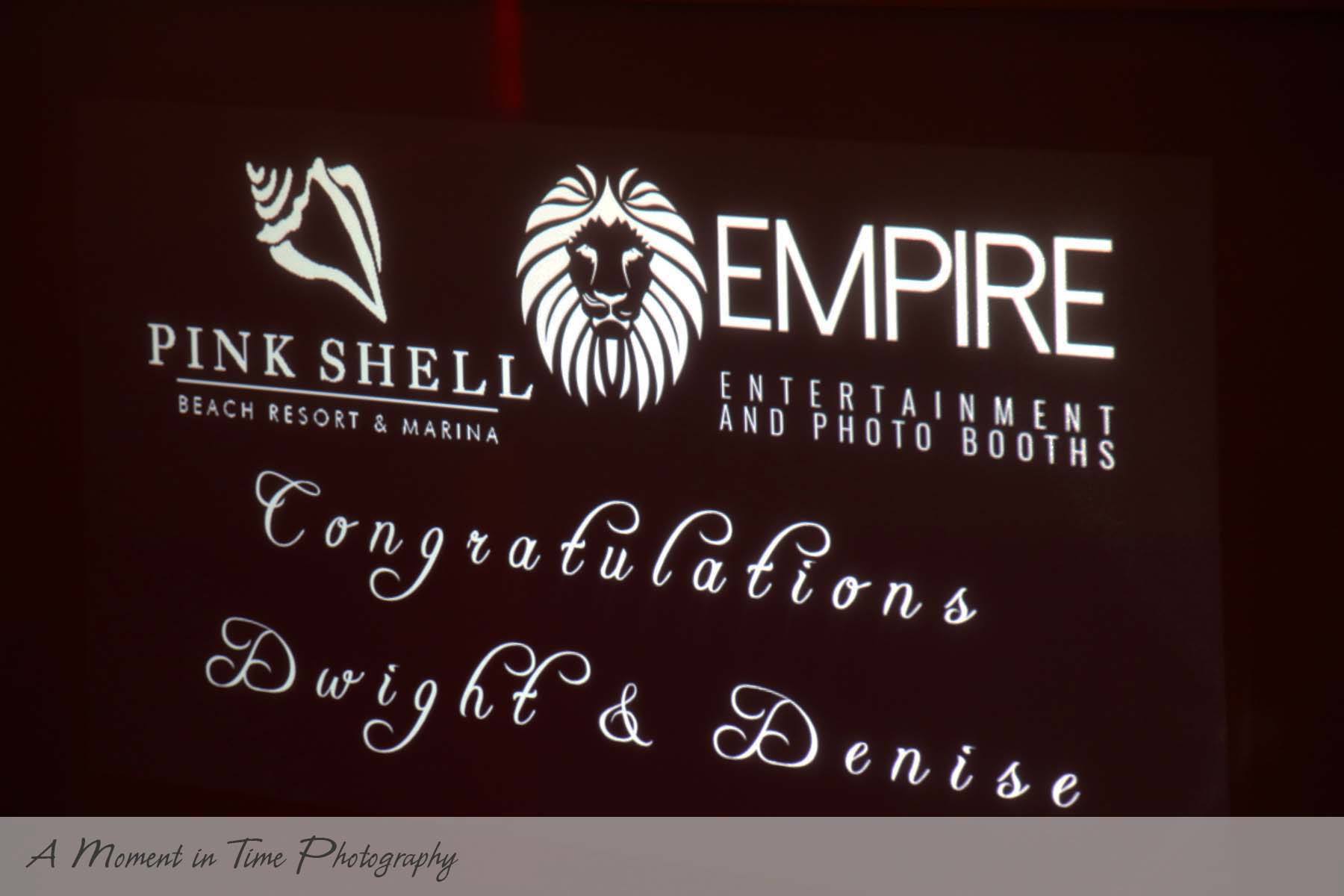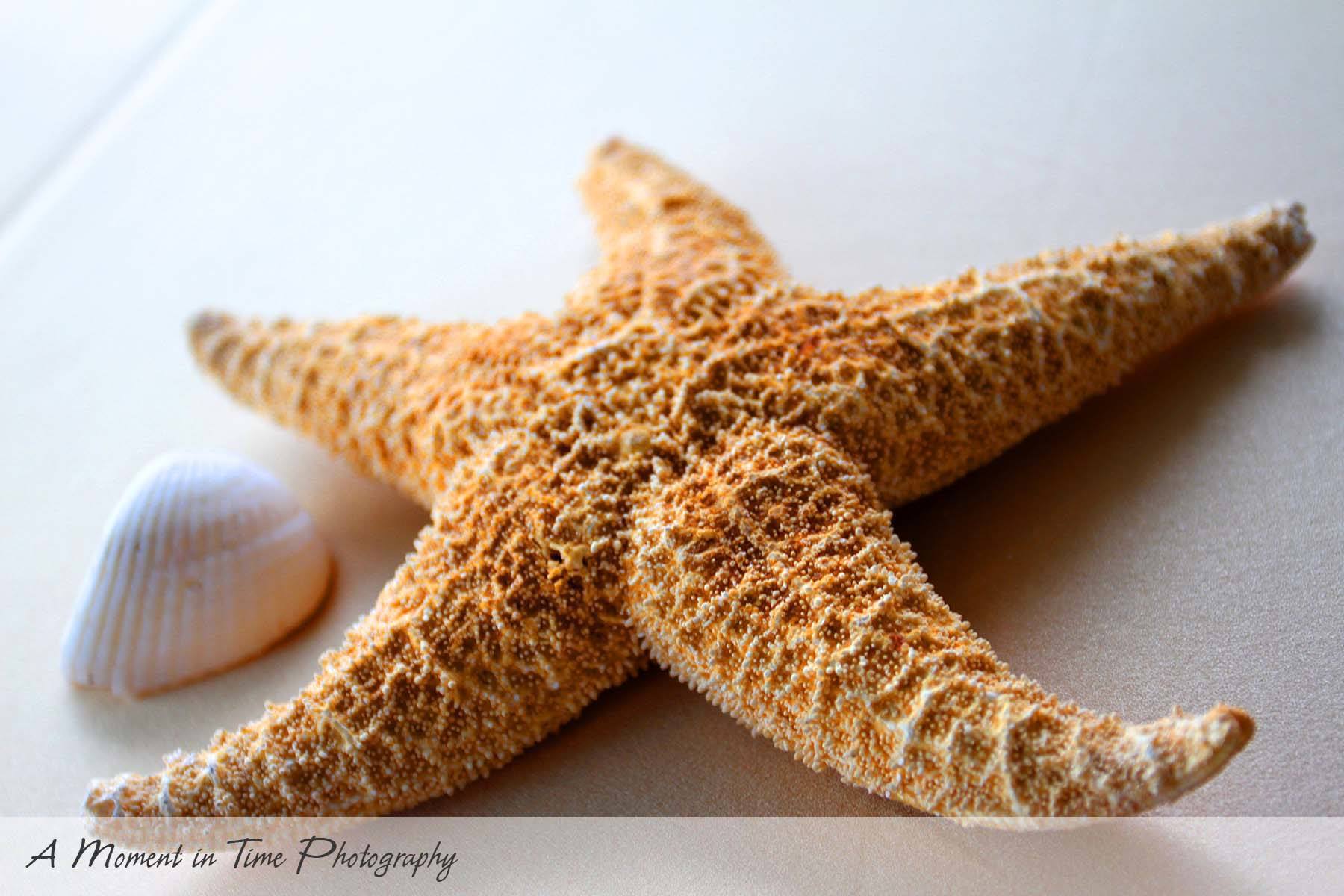 Vendors
Photographer: A Moment In Time Photography
Church: Thomas A. Edison Congregational Church
Venue: Pink Shell Beach Resort & Marina
DJ: Empire Entertainment | DJ Max Weinberg
Cake Designer: Kakes By Karen
Specialty Desserts: Norman Love Confections
Specialty Desserts: Moon Pie