The marriage of Alejandro and Graciela took place at the beautiful Heritage Bay Golf and Country Club in Naples, Florida. Graciela wore an ornately beaded gown, and she looked stunning. Alex was handsome in his dapper dark tuxedo with deep blush accessories. The flower arrangements were elegant and perfect for the venue, just gorgeous. The place settings and favors were cleverly thought out and the lovely four-tiered cake was humorously topped with a bride and groom with a ball and chain. It was a brilliantly designed wedding with many special touches.
The ceremony had many heartfelt moments, but one in particular was when Graciela's daughter, Emily, joined the bride and groom for the unity ceremony. Before vows were spoken, Alex, on bended knee spoke his own vows to their daughter. He promised to love her and cherish her, and then gave Emily a promise ring of her own. There wasn't a dry eye in the house. Soon after that, the couple was married and off to be wined, dined and to dance the night away.
Another highlight of the evening was when Alex surprised his wife with La Hora Loca. Spanish for "the crazy hour," this is a show where performers wear flashy outfits that resemble Brazil's carnival. During the show, masks, party hats, and glowing lights were passed around and the wedding guests were encouraged to dress up and join the drummers, dancers and stilt walkers. What a spectacular party…so much fun!
After the La Hora Loca Show, Graciela and Alex took part in the Greek tradition of breaking plates, as guests joined in choruses of "OPA!" to wish them good luck in their new life ahead.
Thank you Alex and Graciela for the wonderful opportunity to photograph your amazing wedding celebration! It was truly a special, beautiful occasion. Best wishes forever!
"A successful marriage requires falling in love many times, always with the same person." -Mignon McLaughlin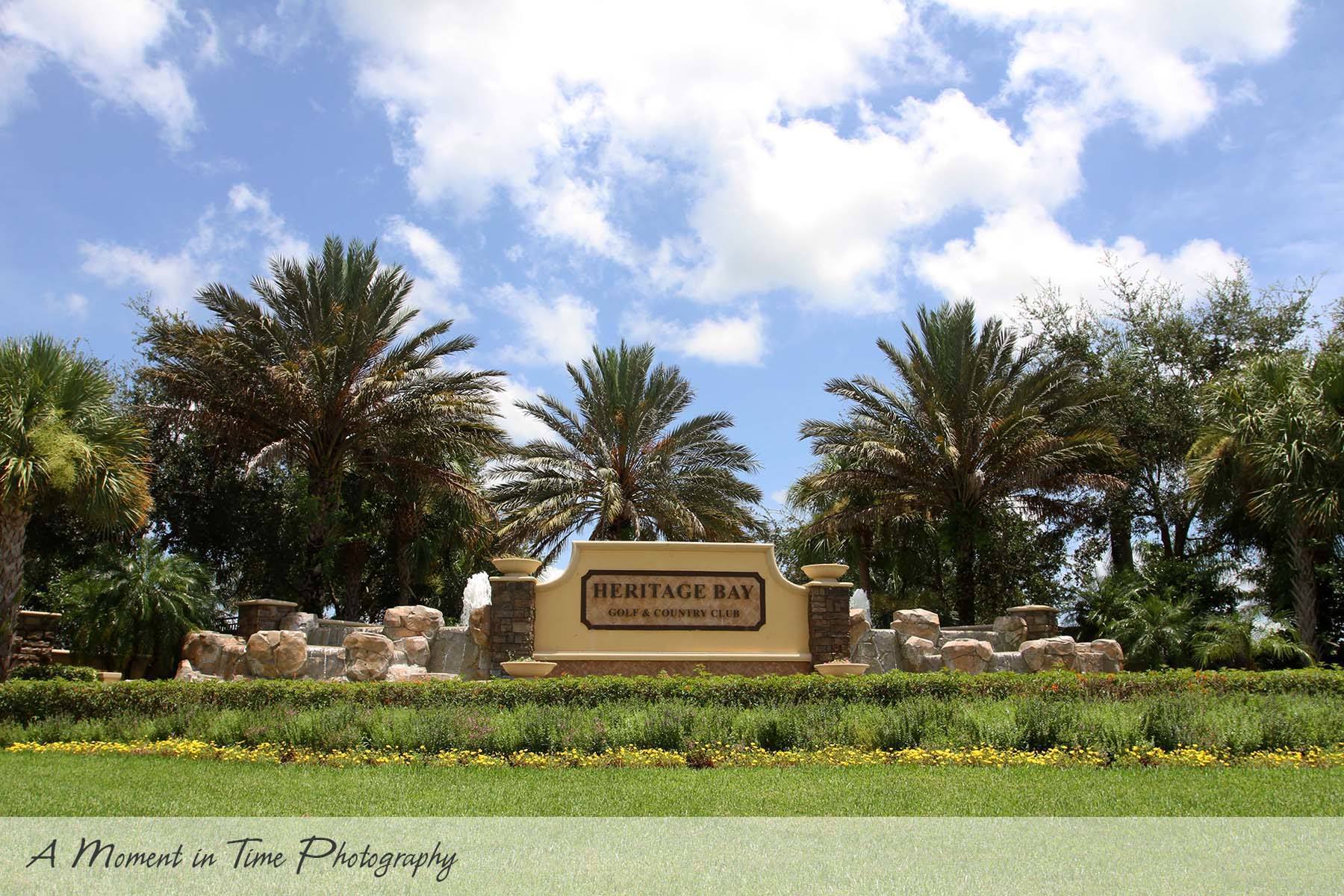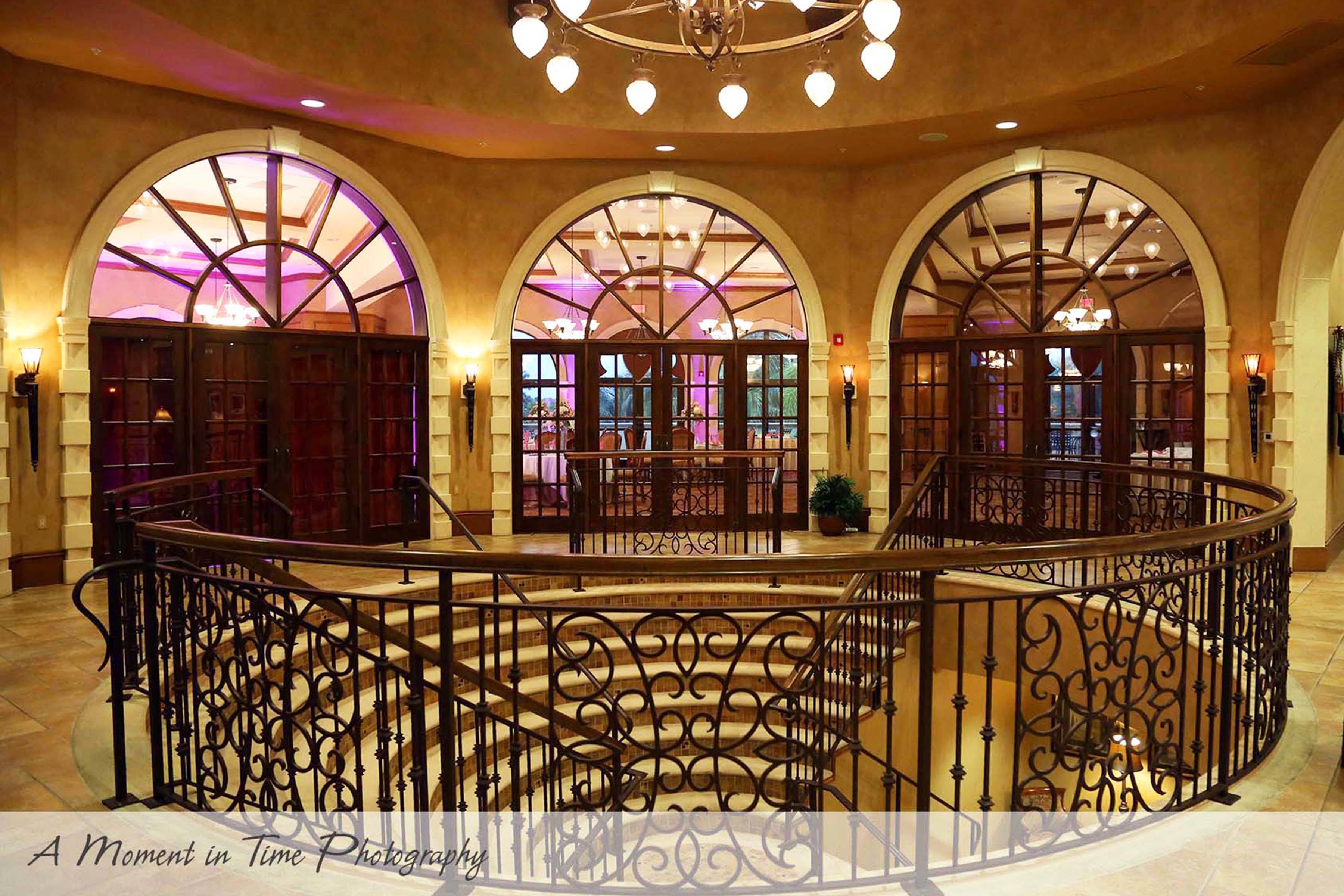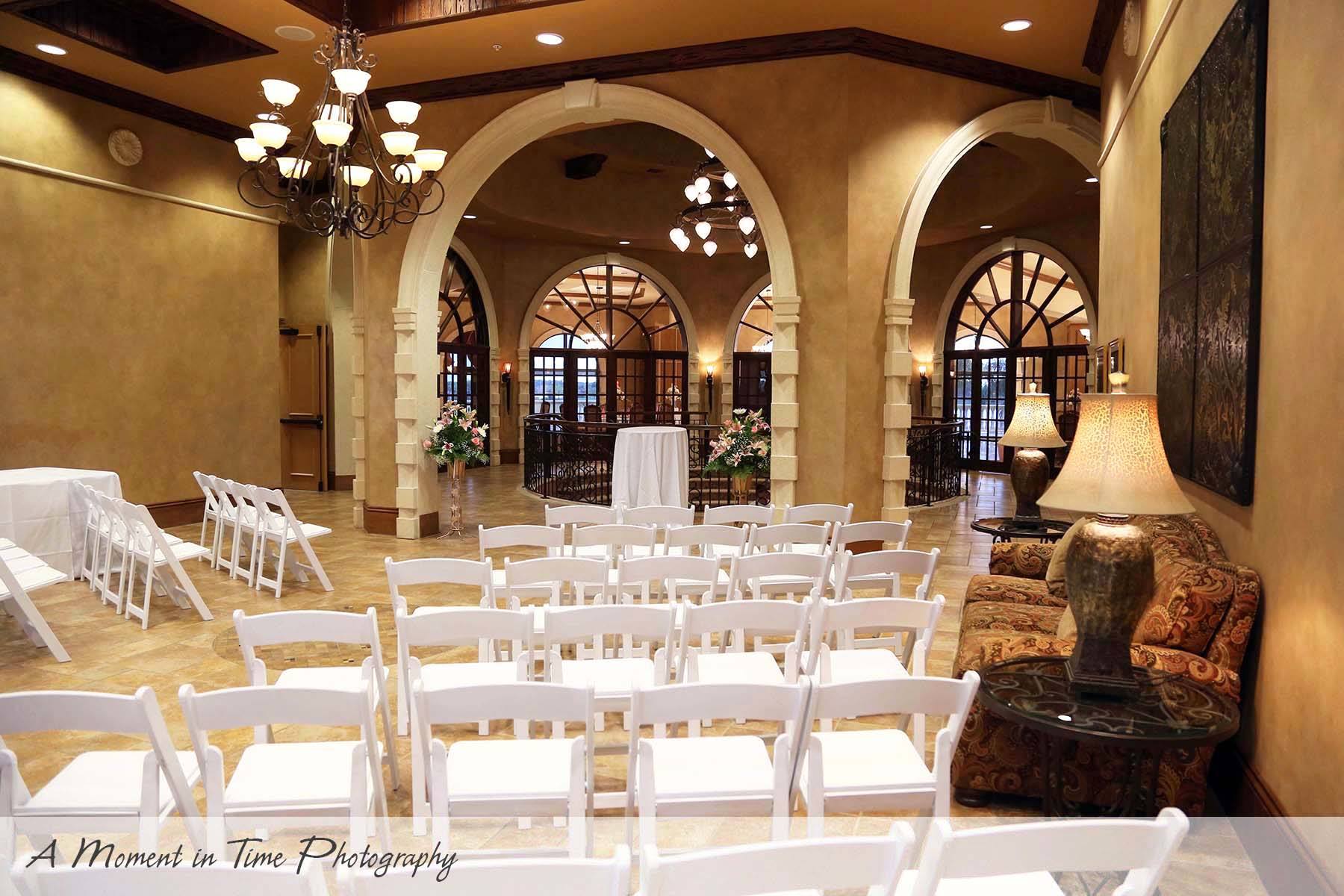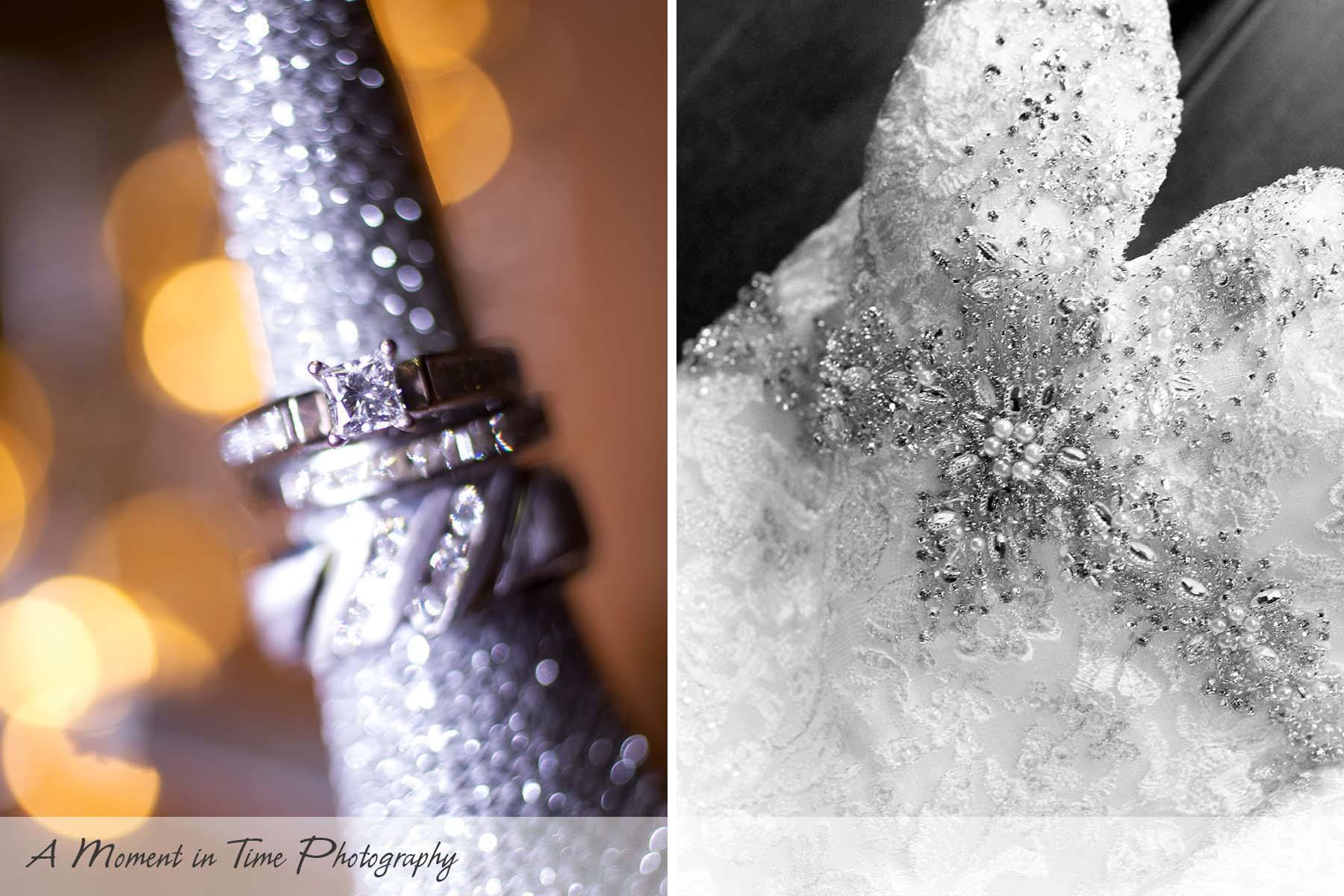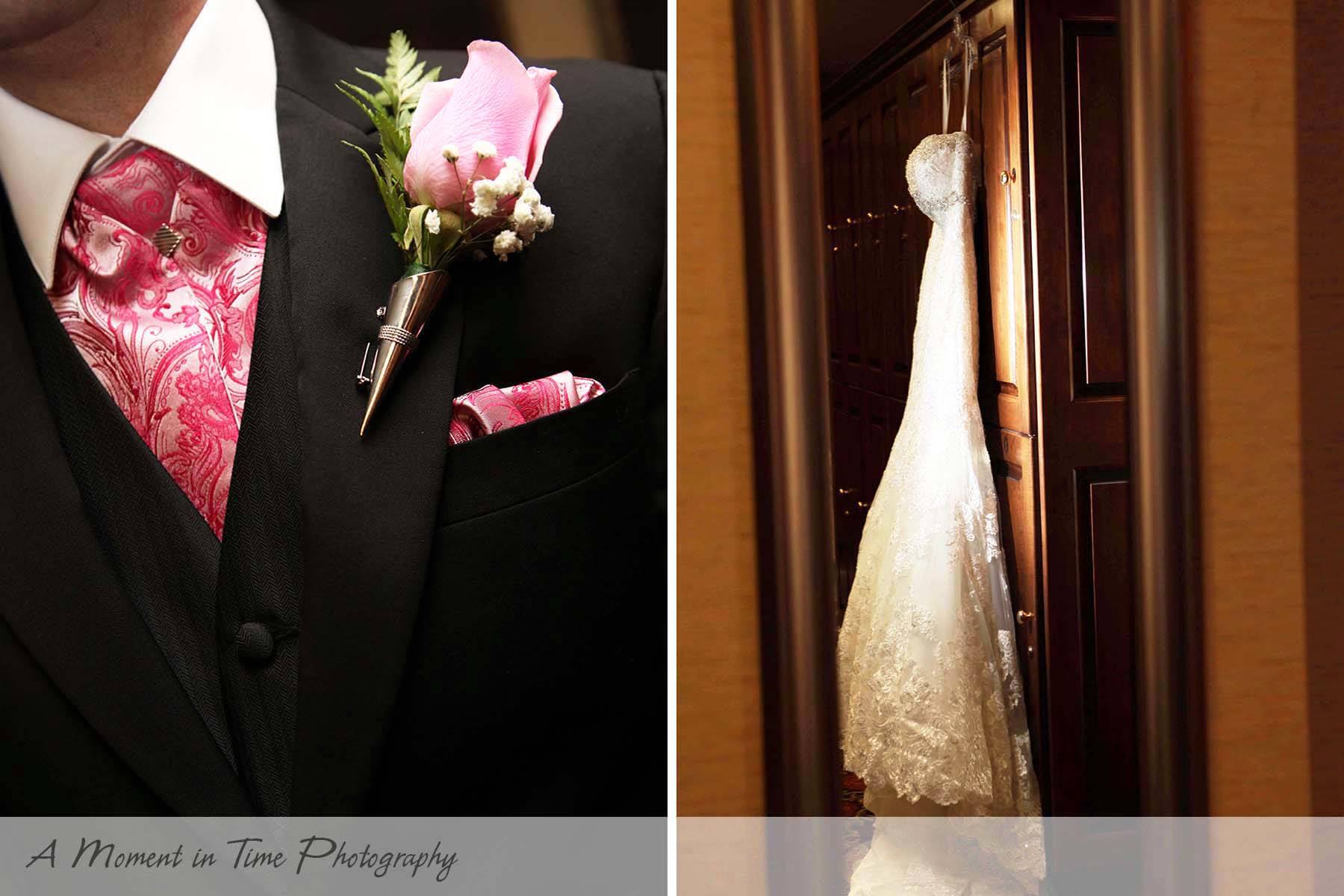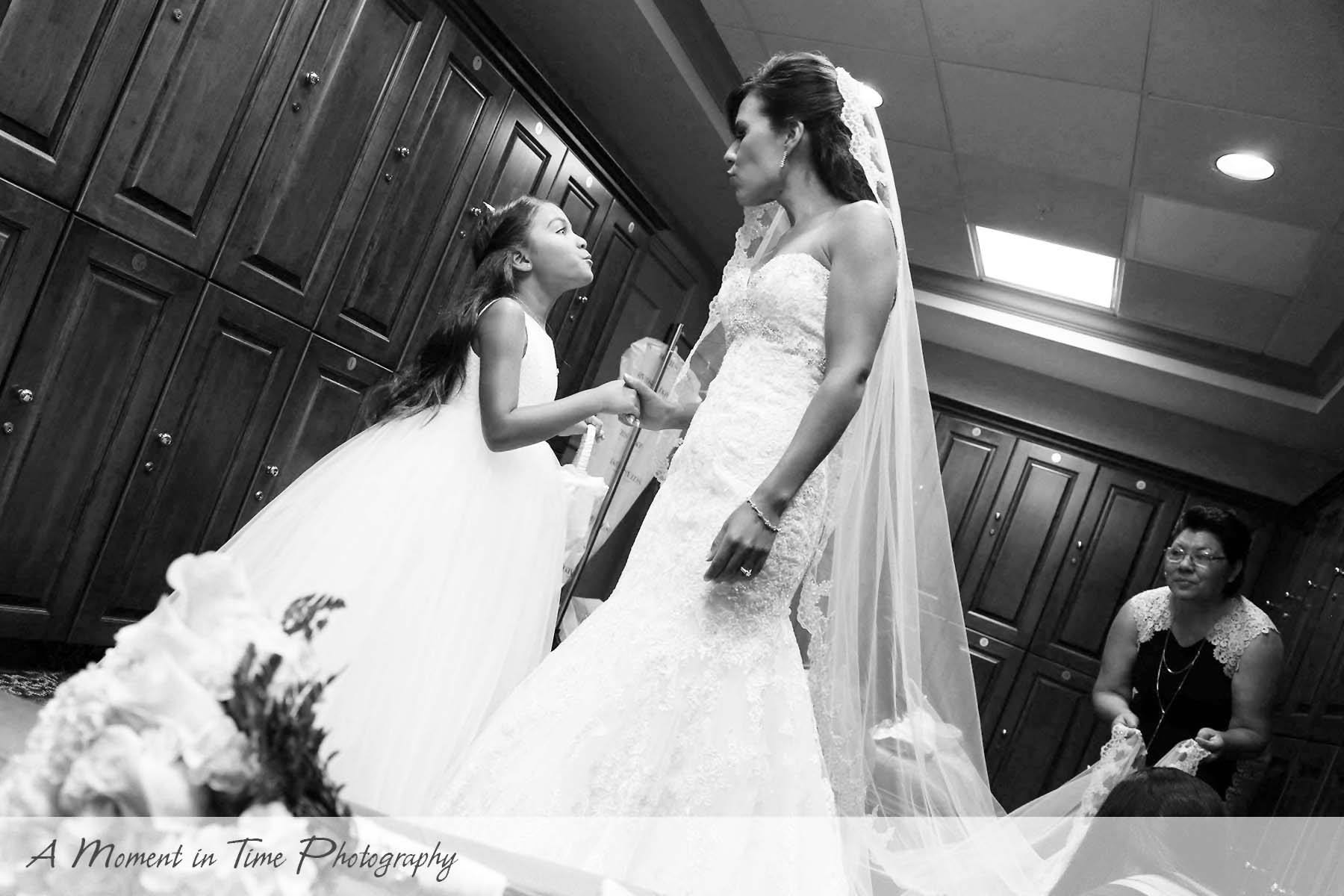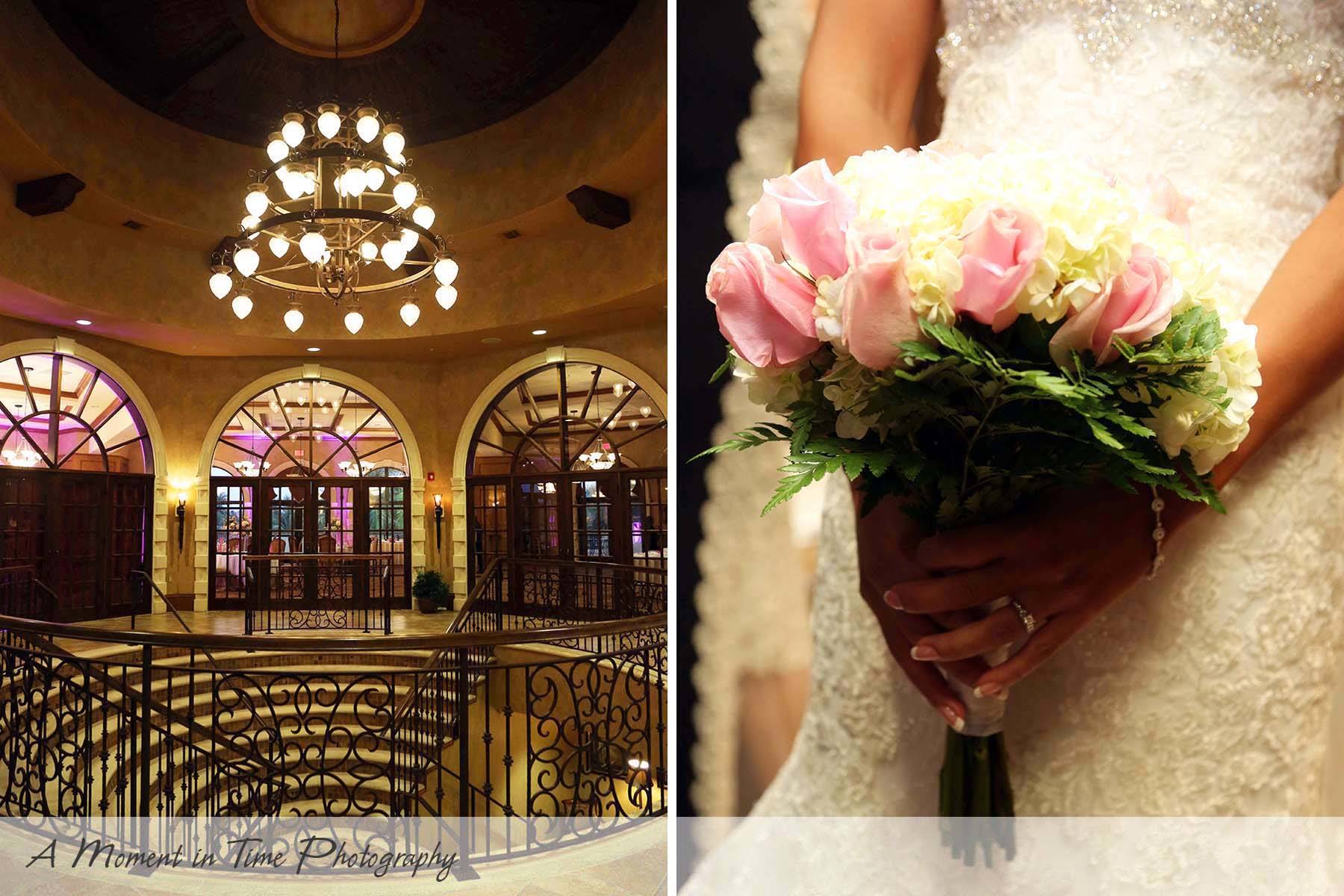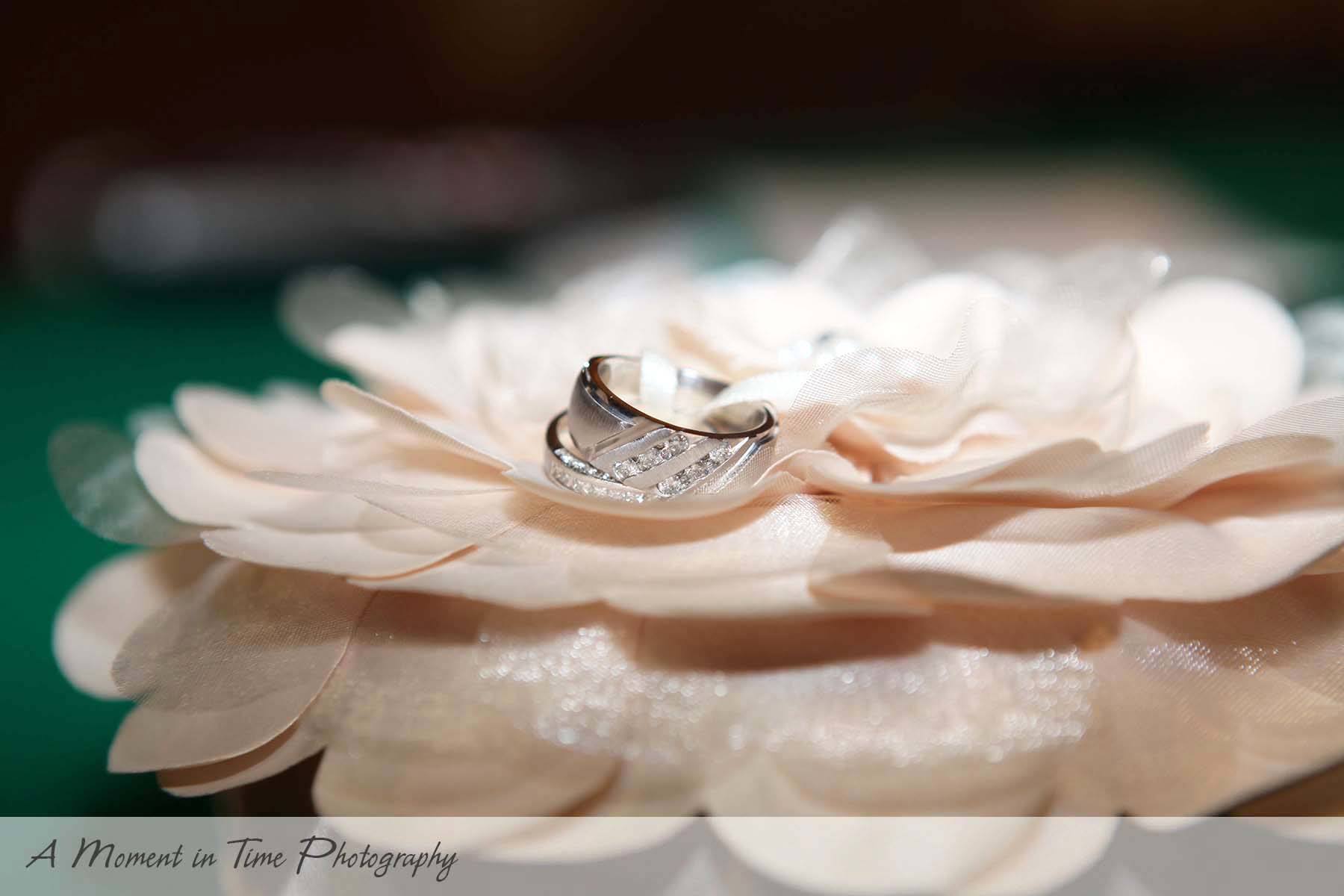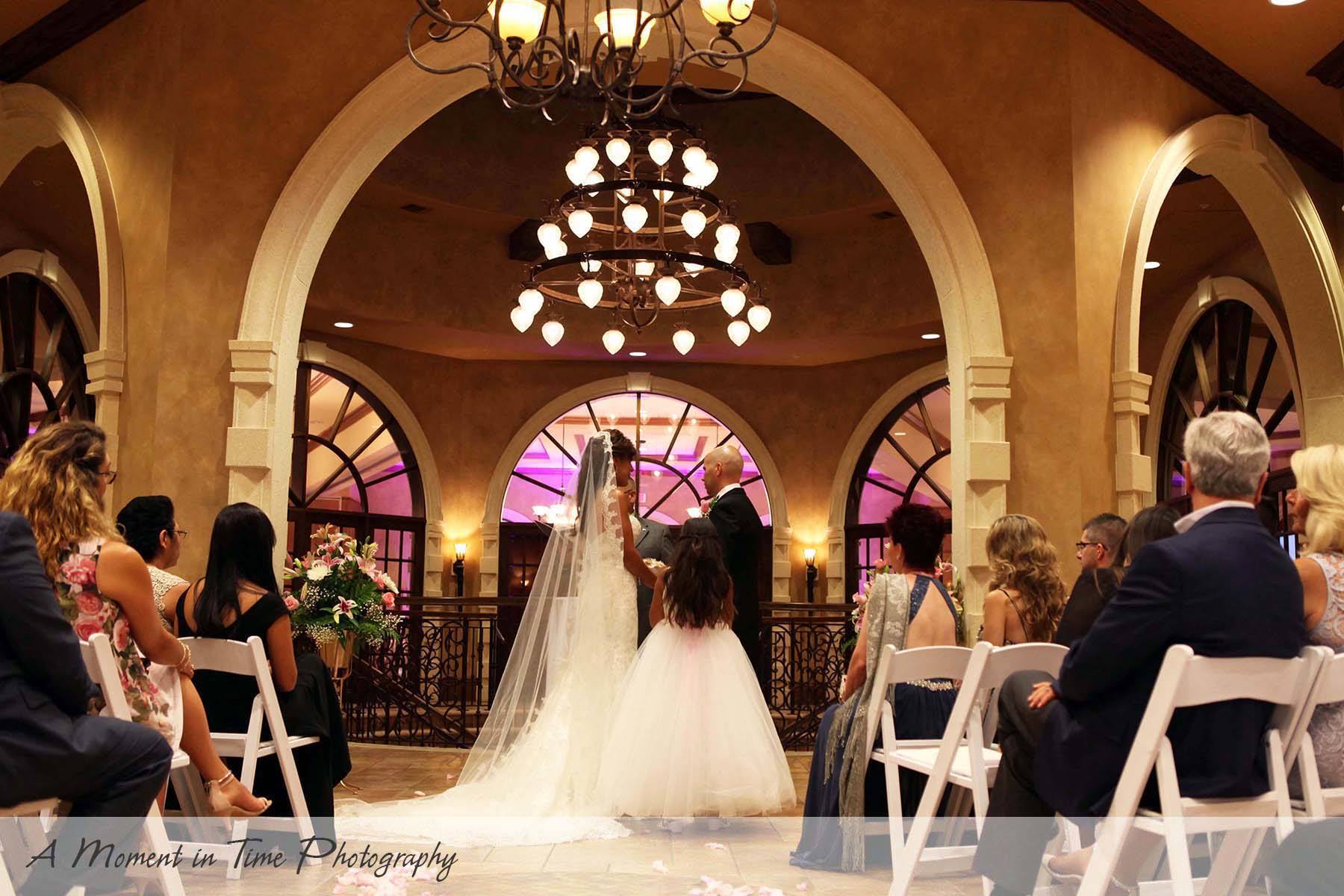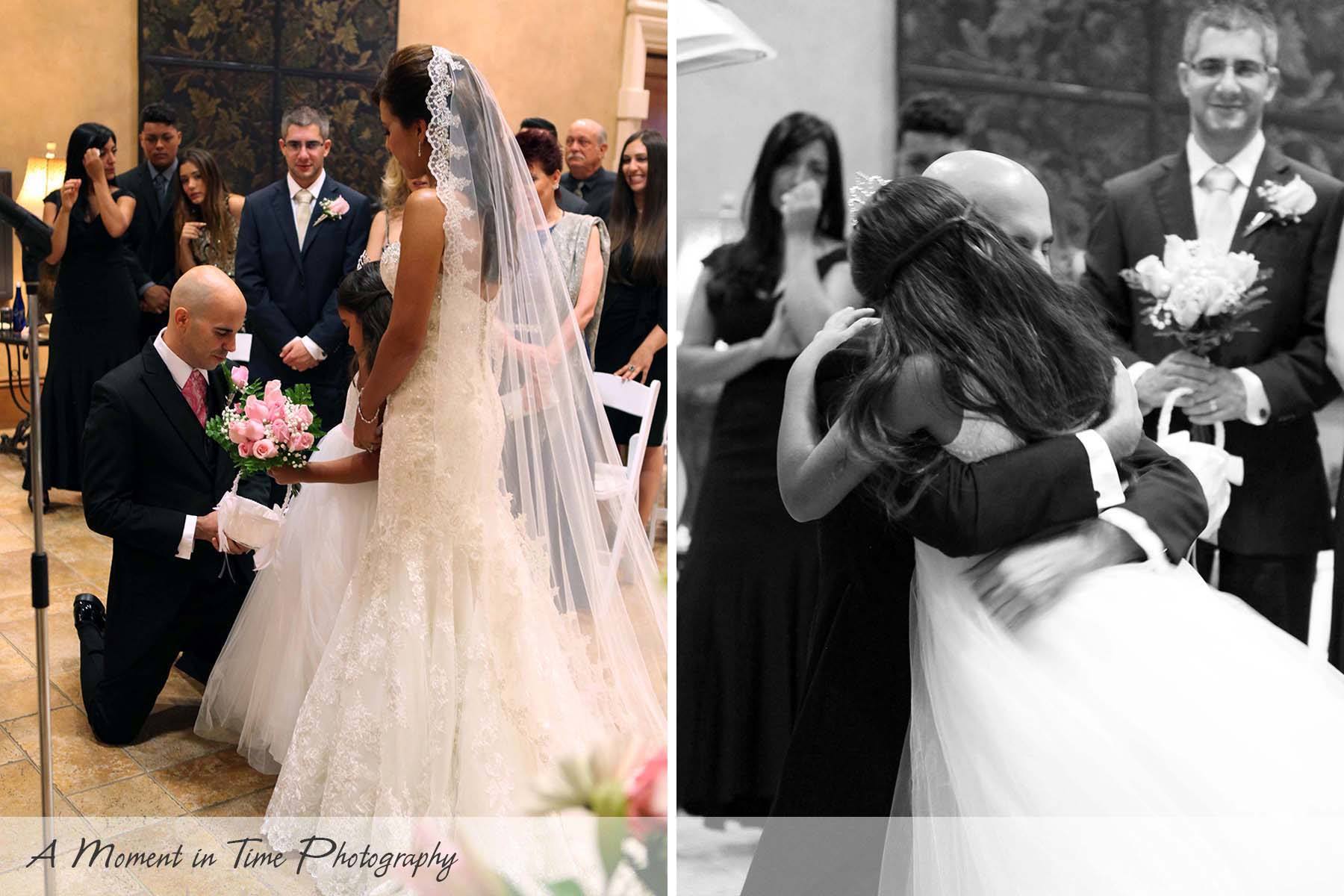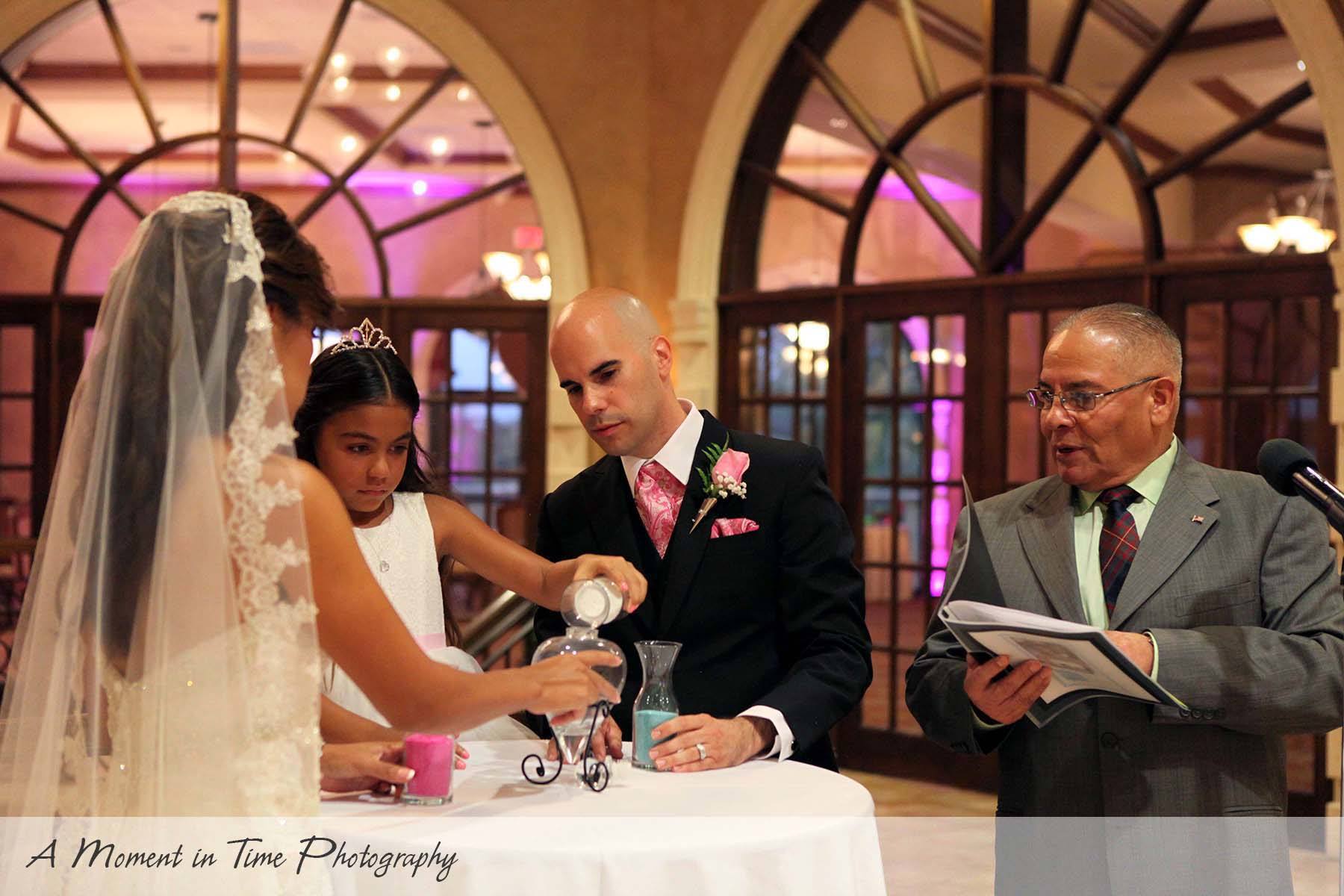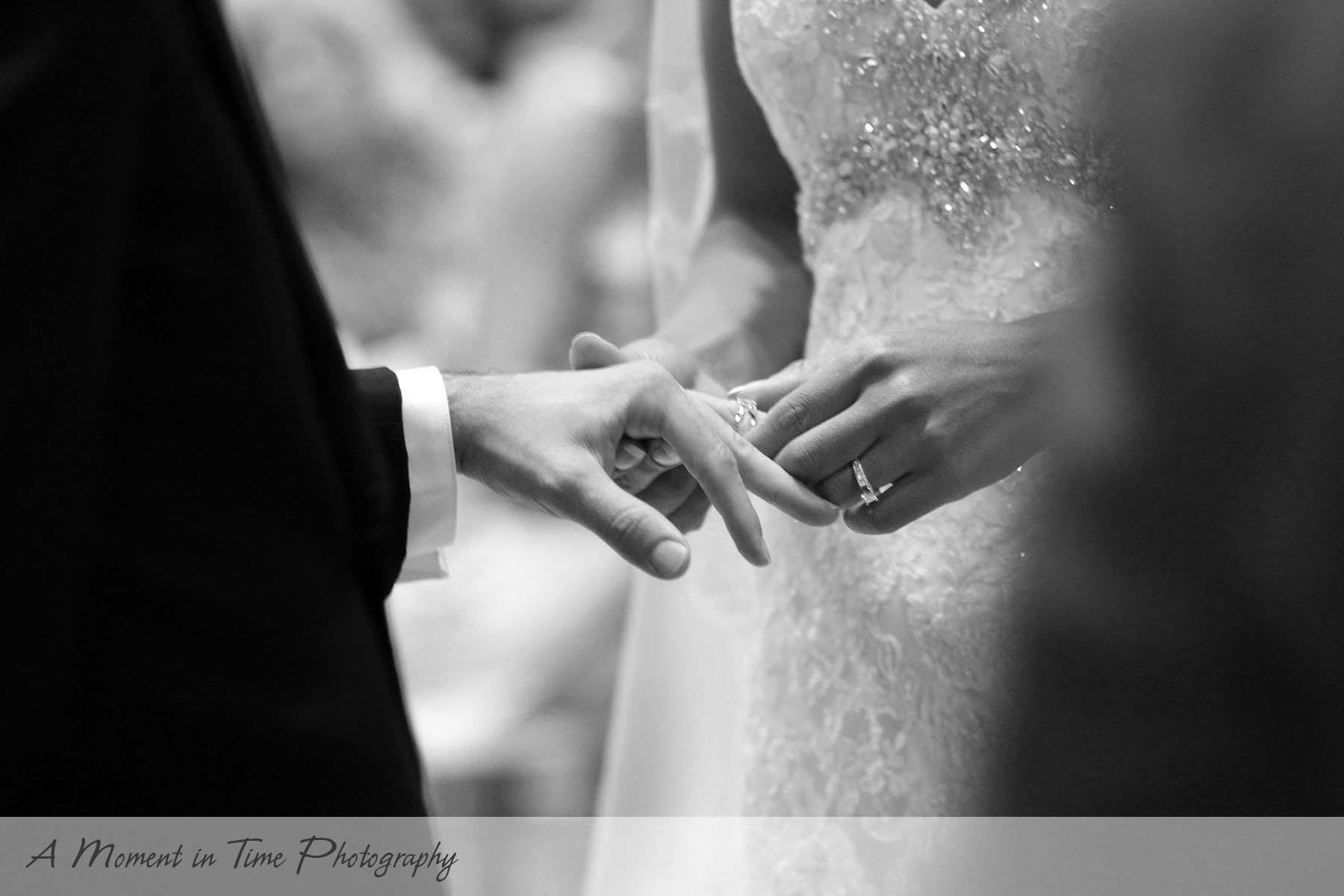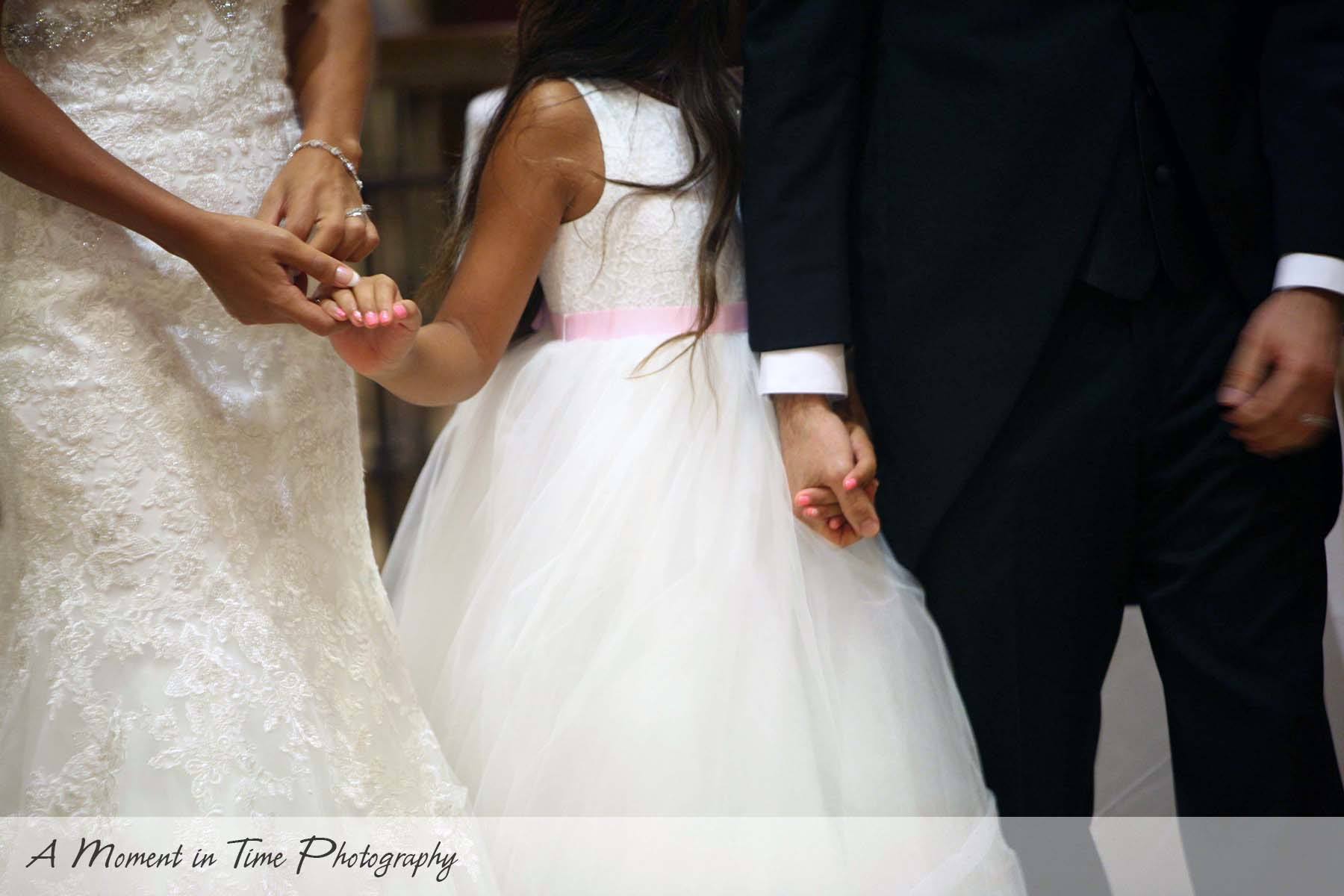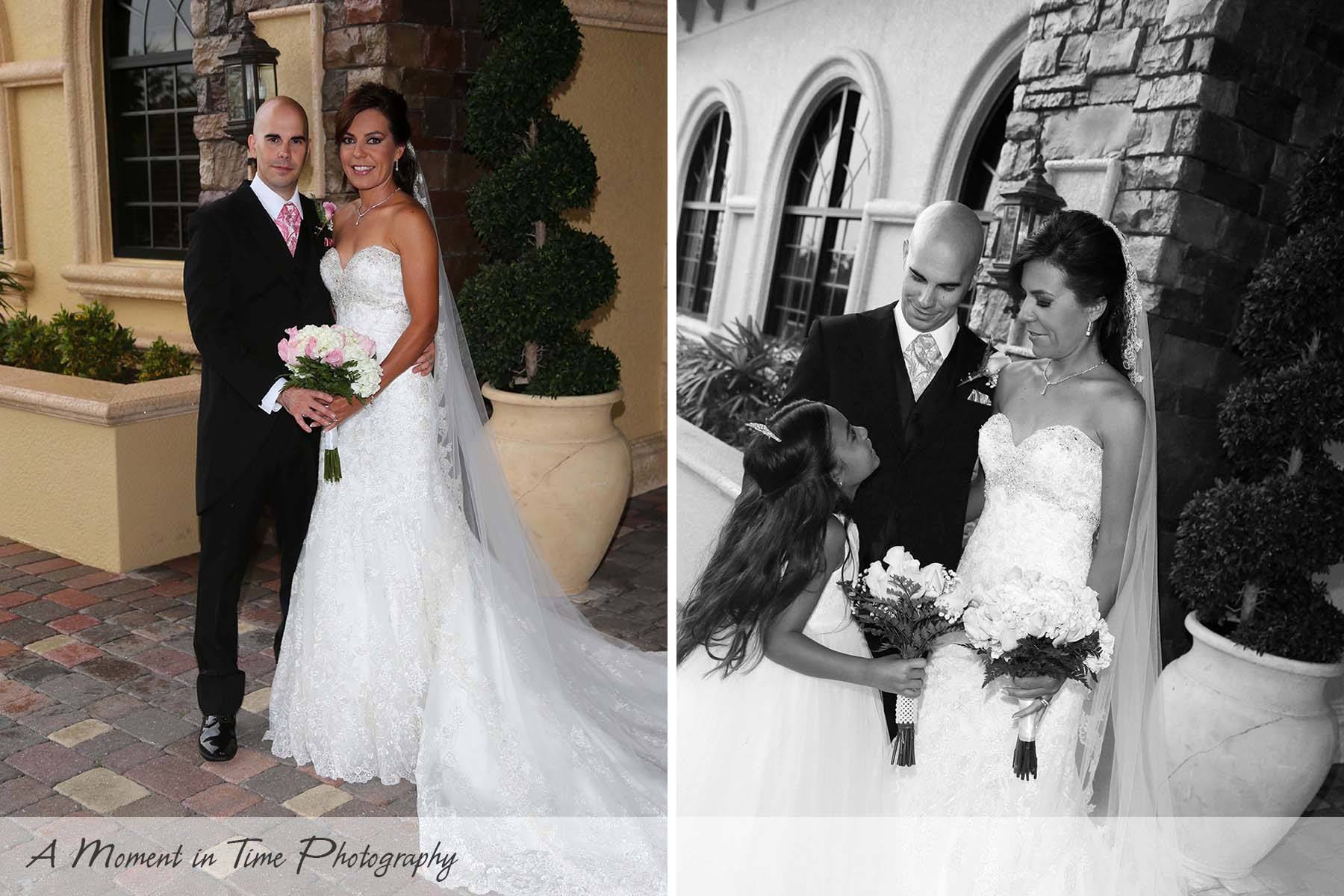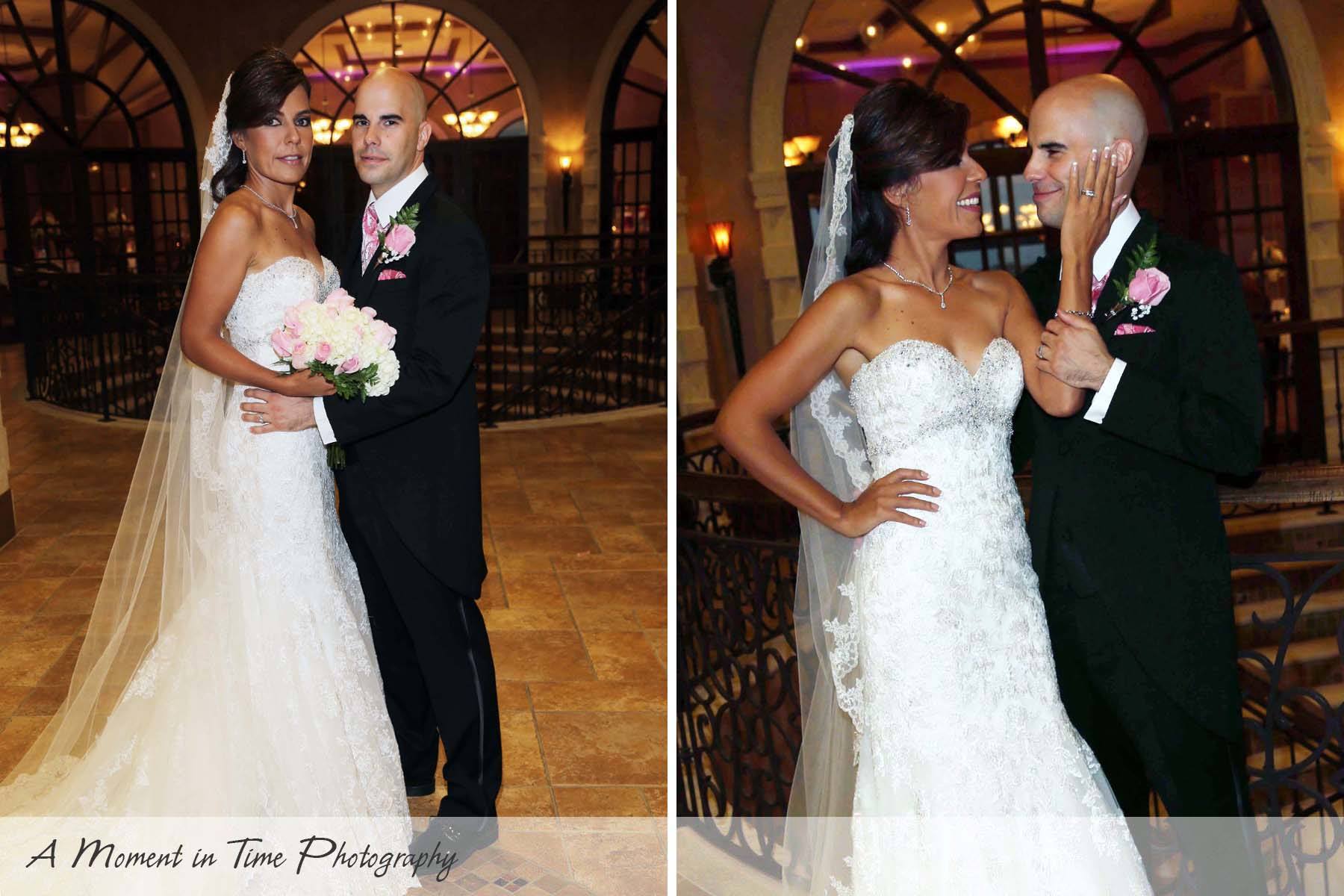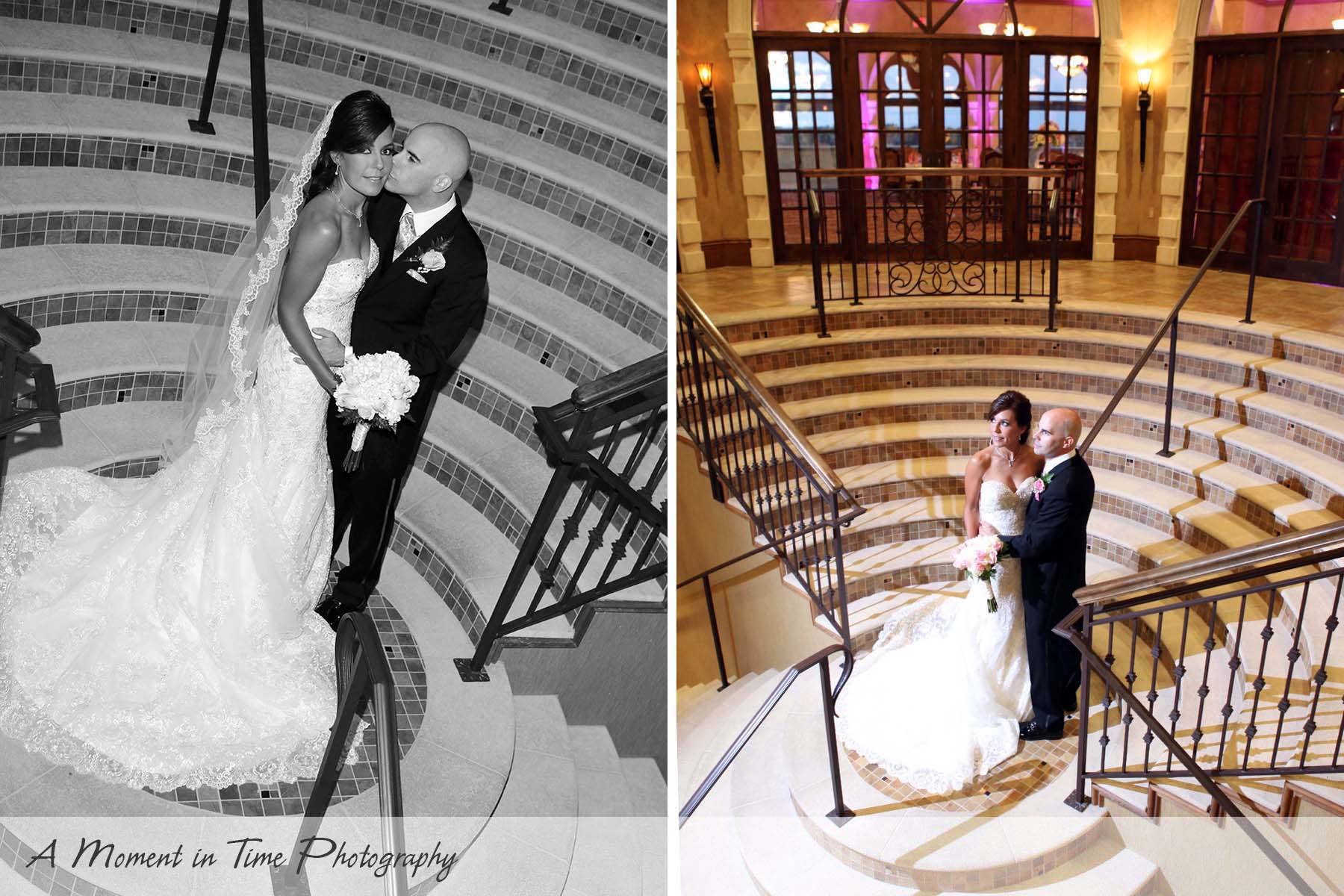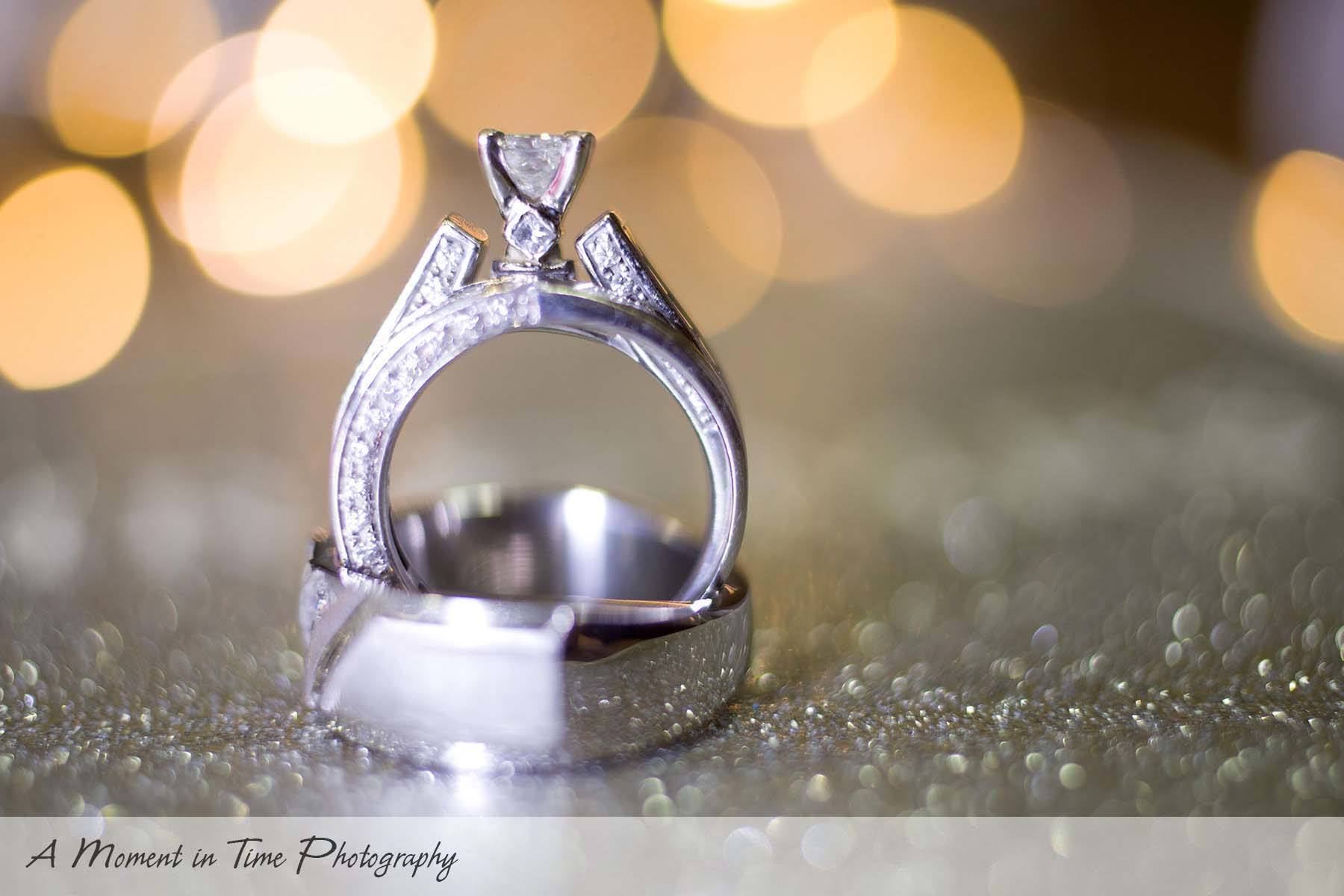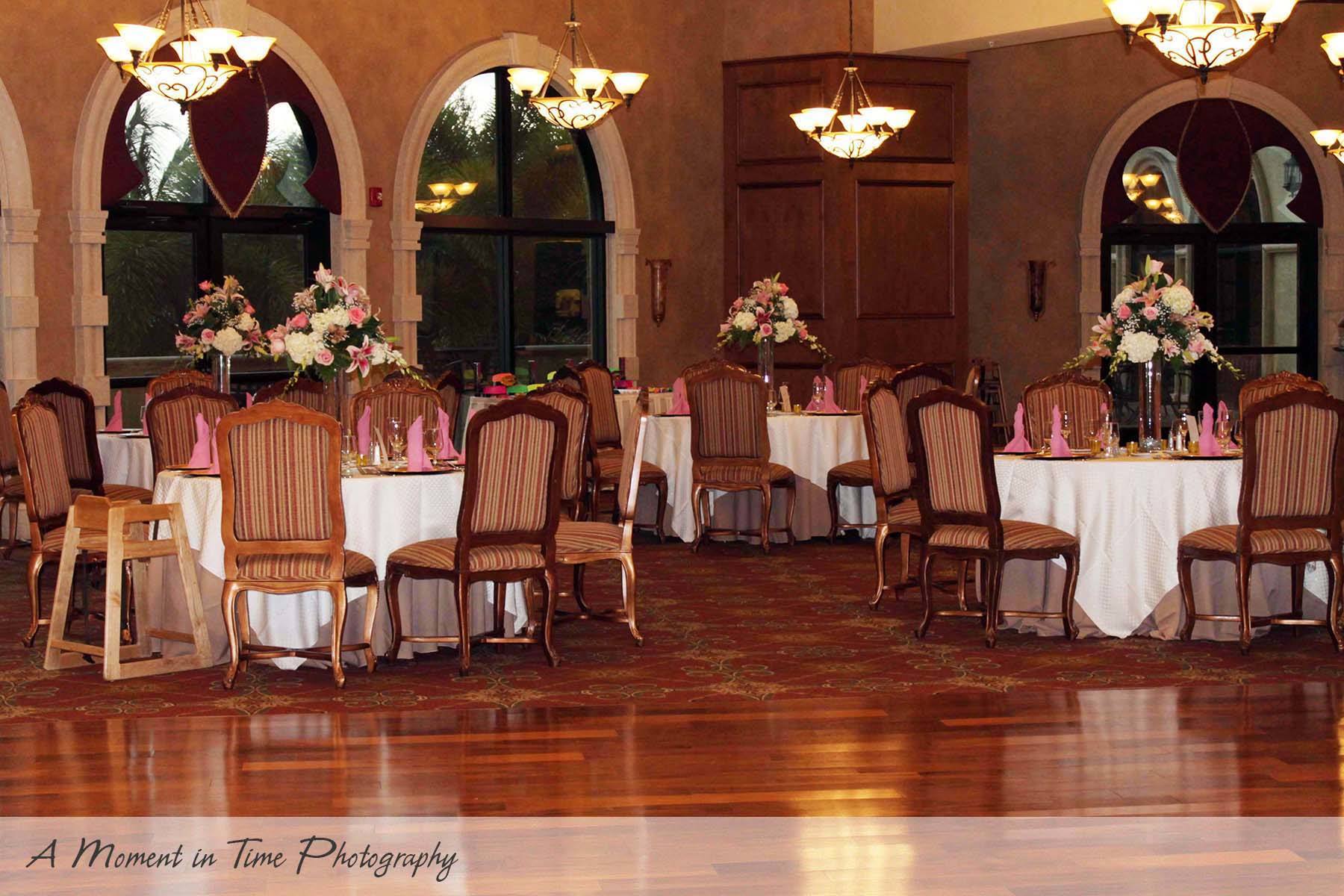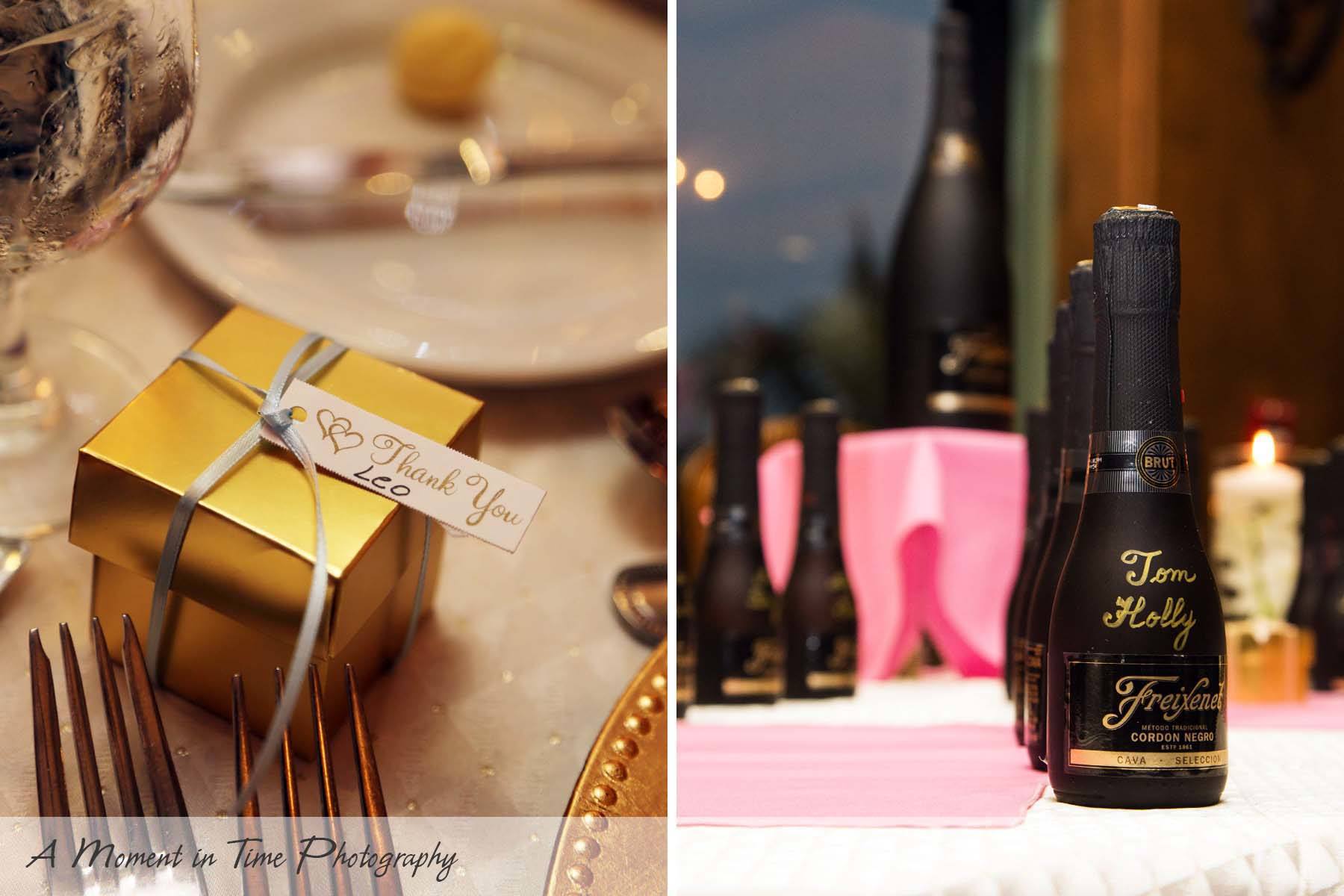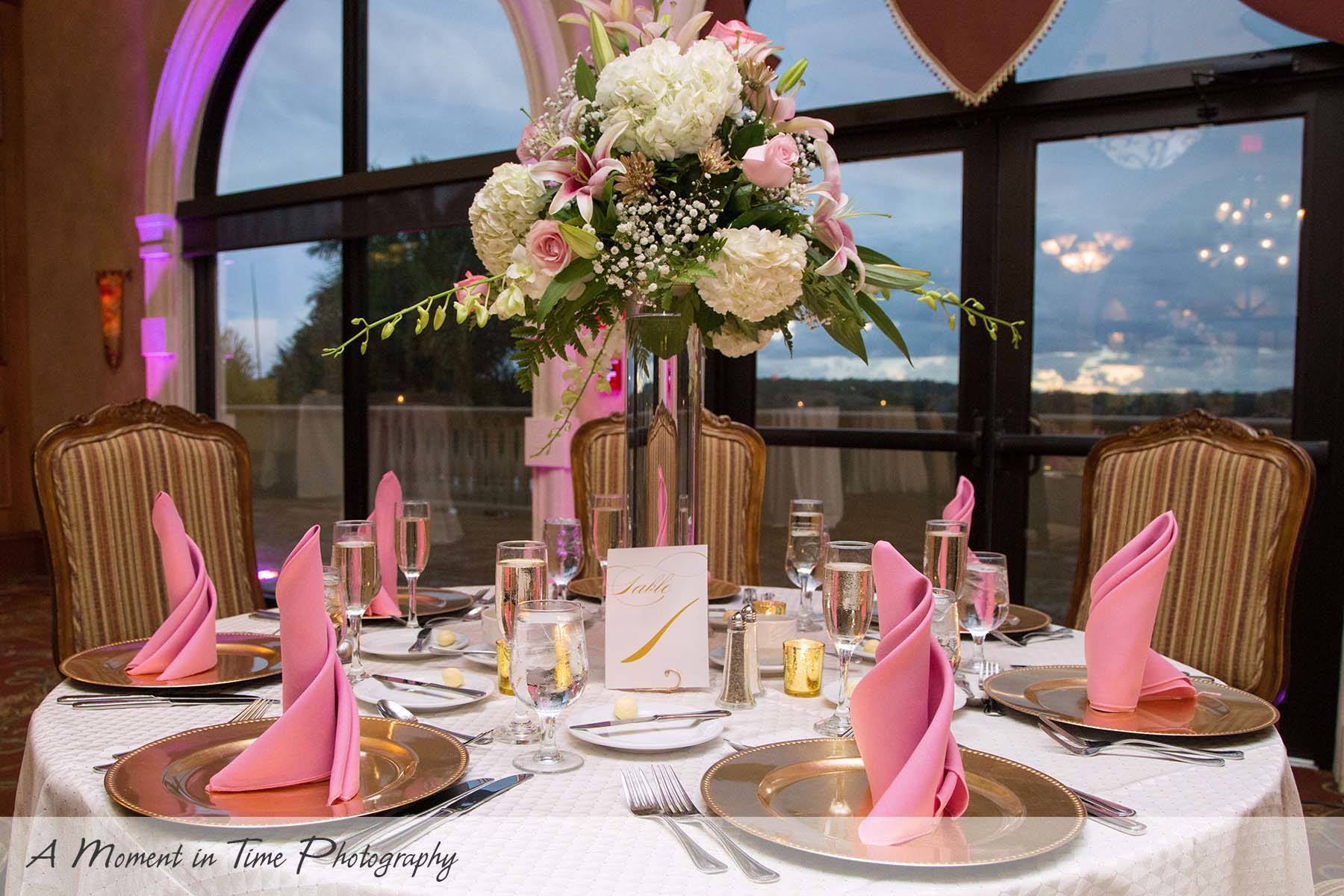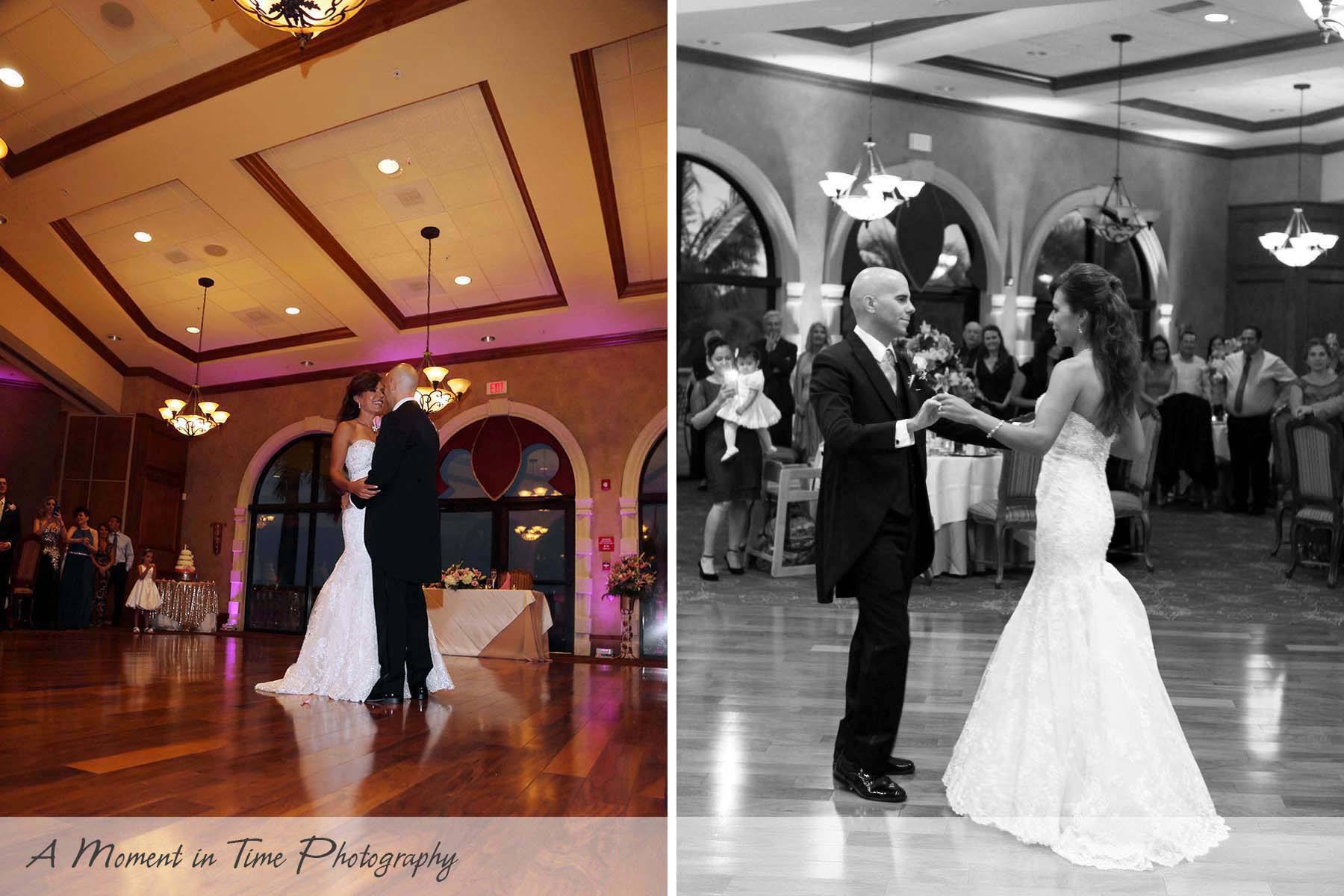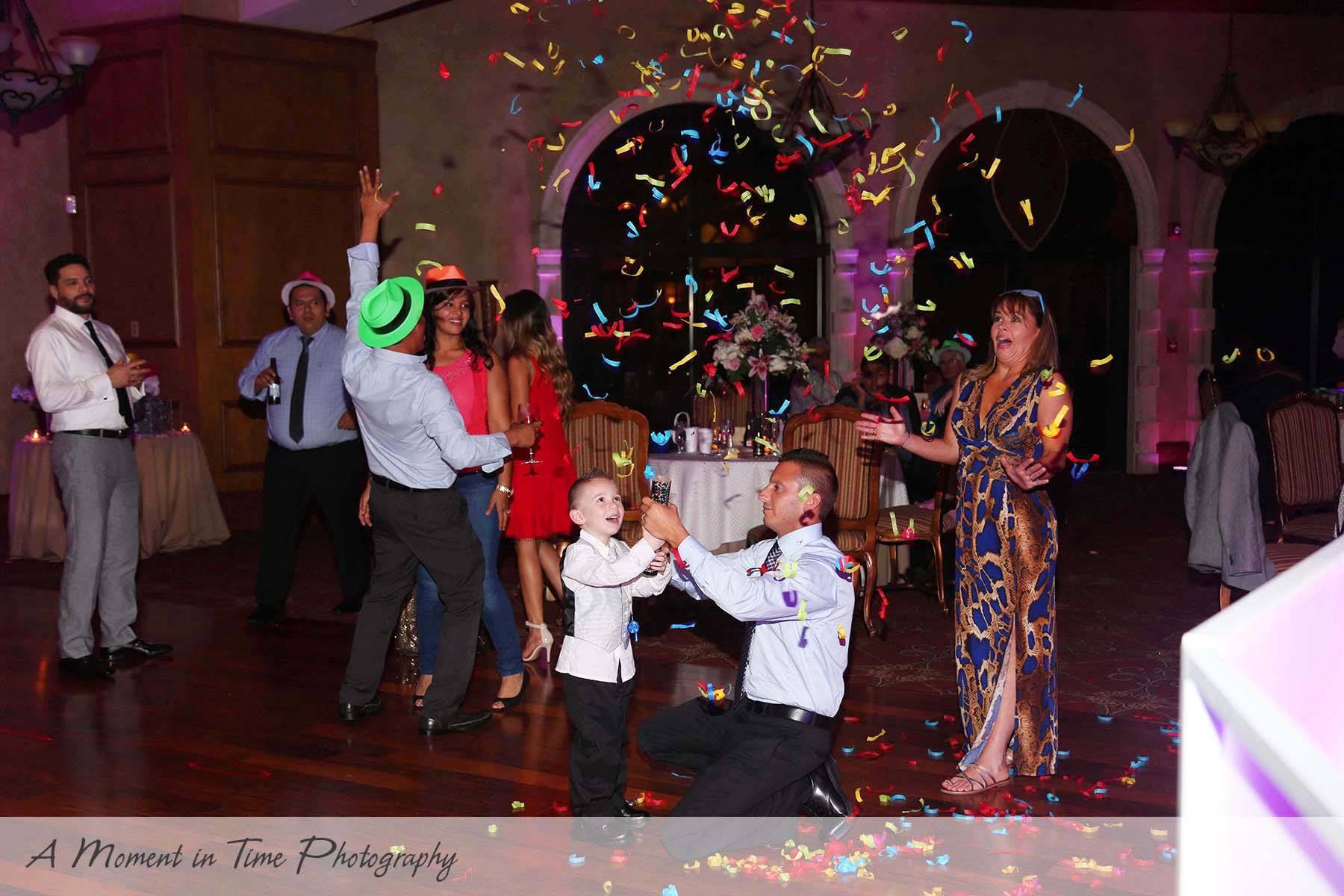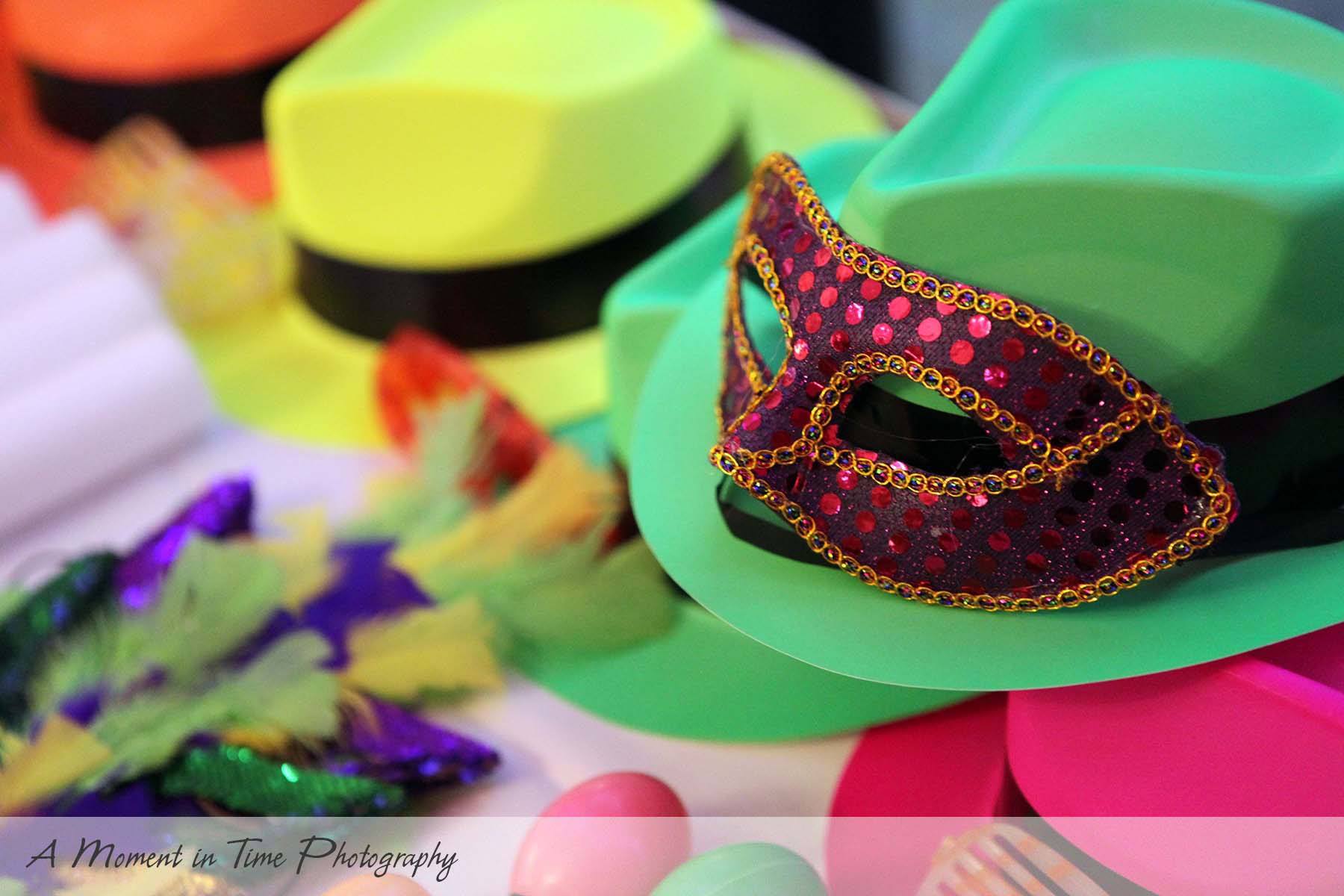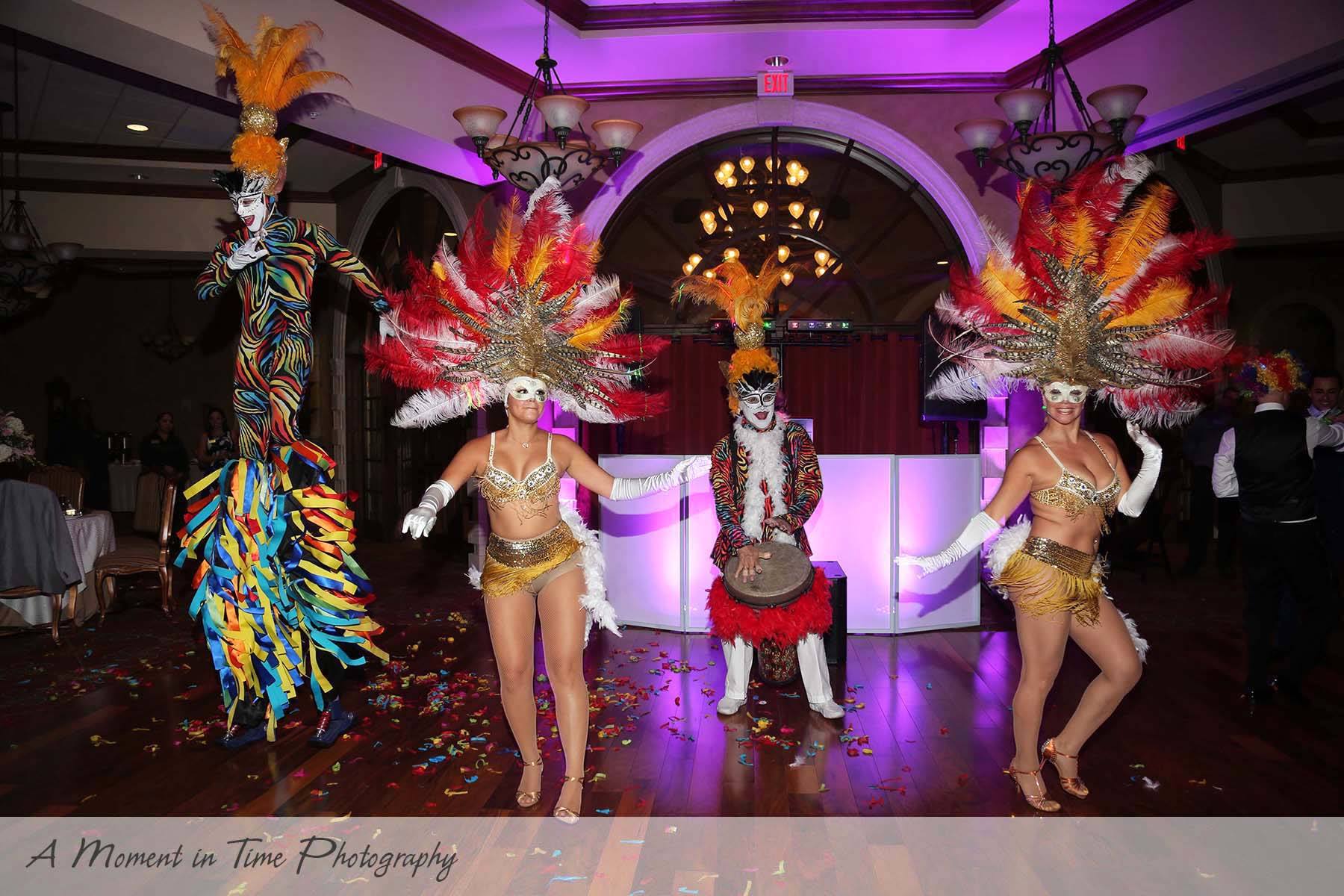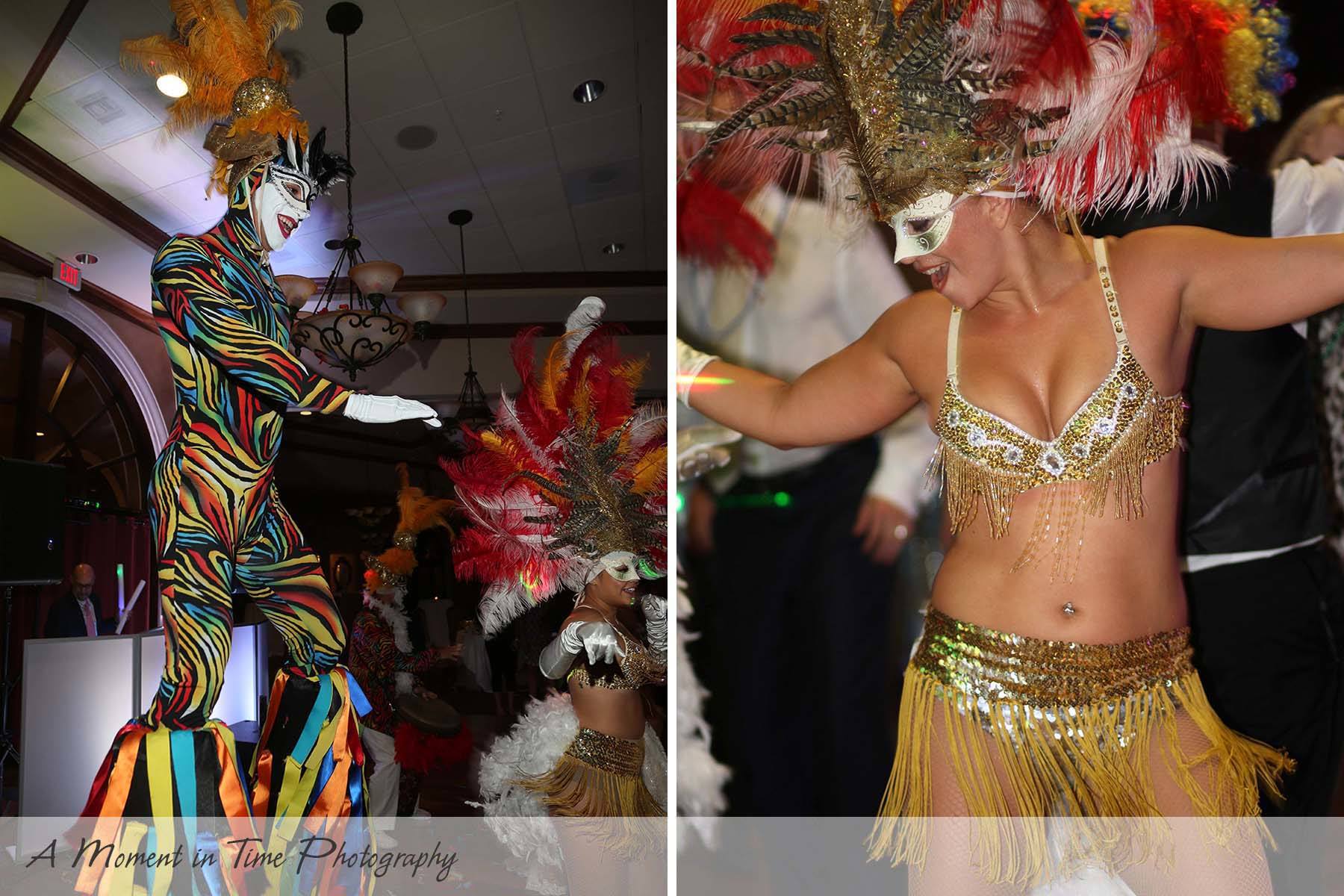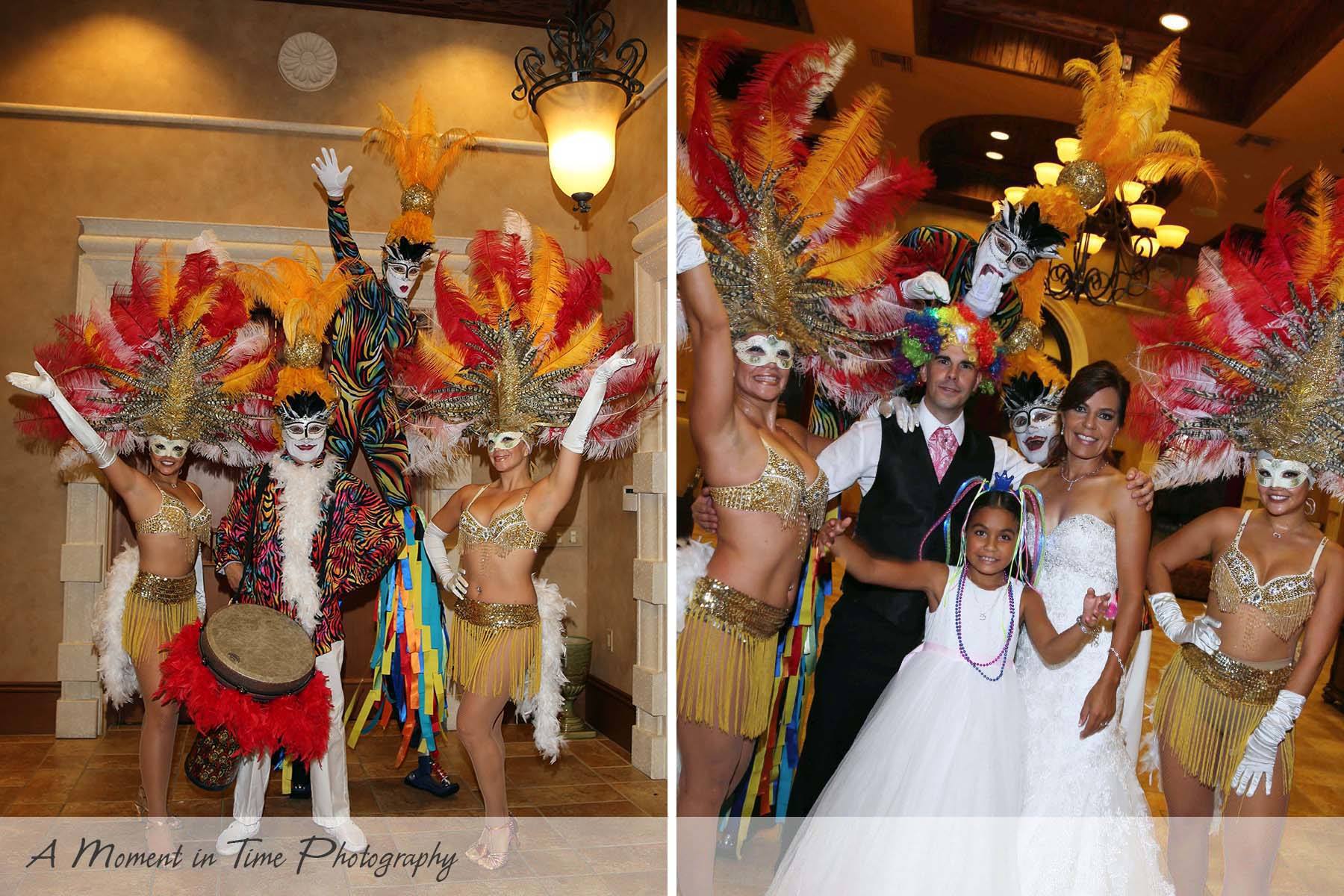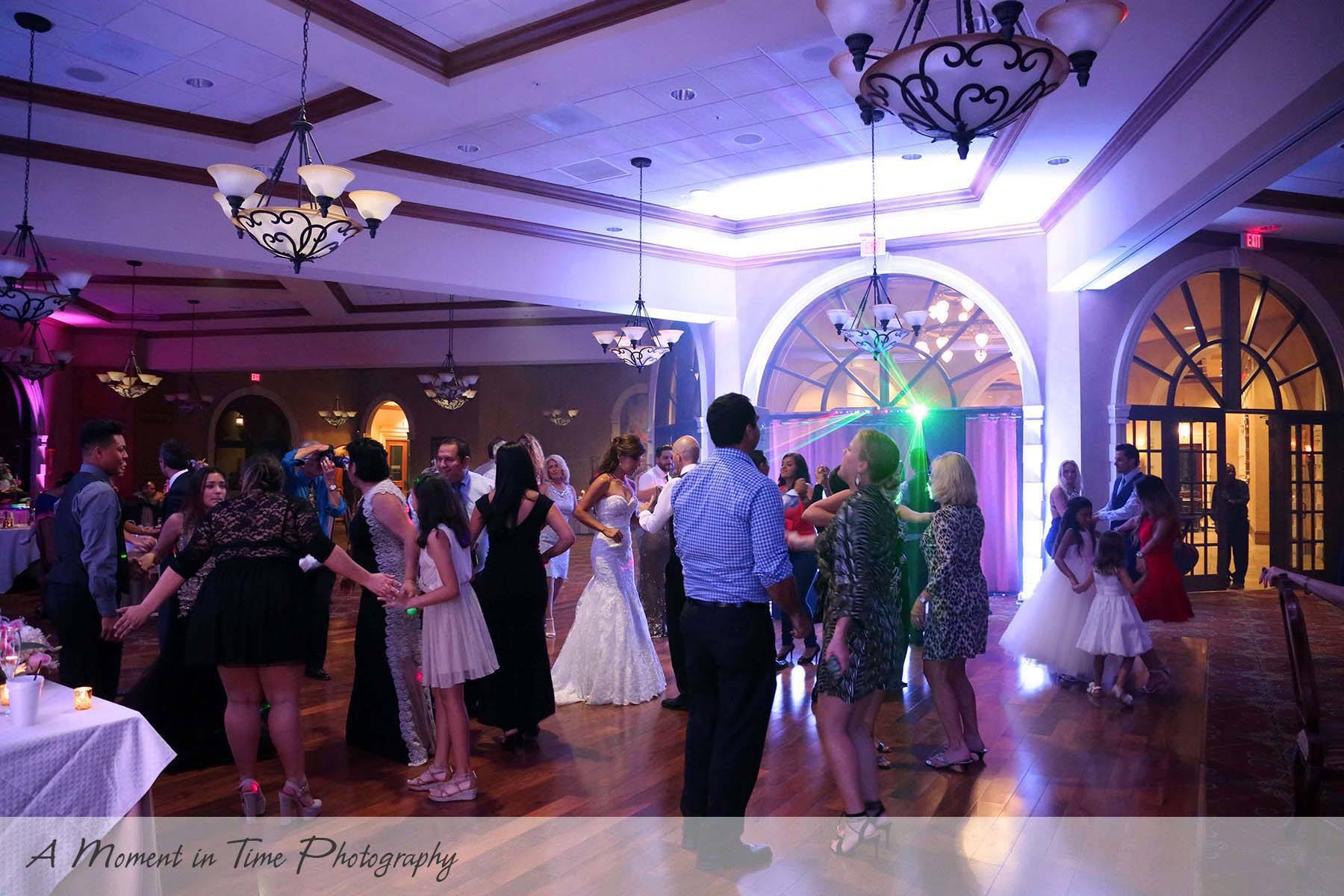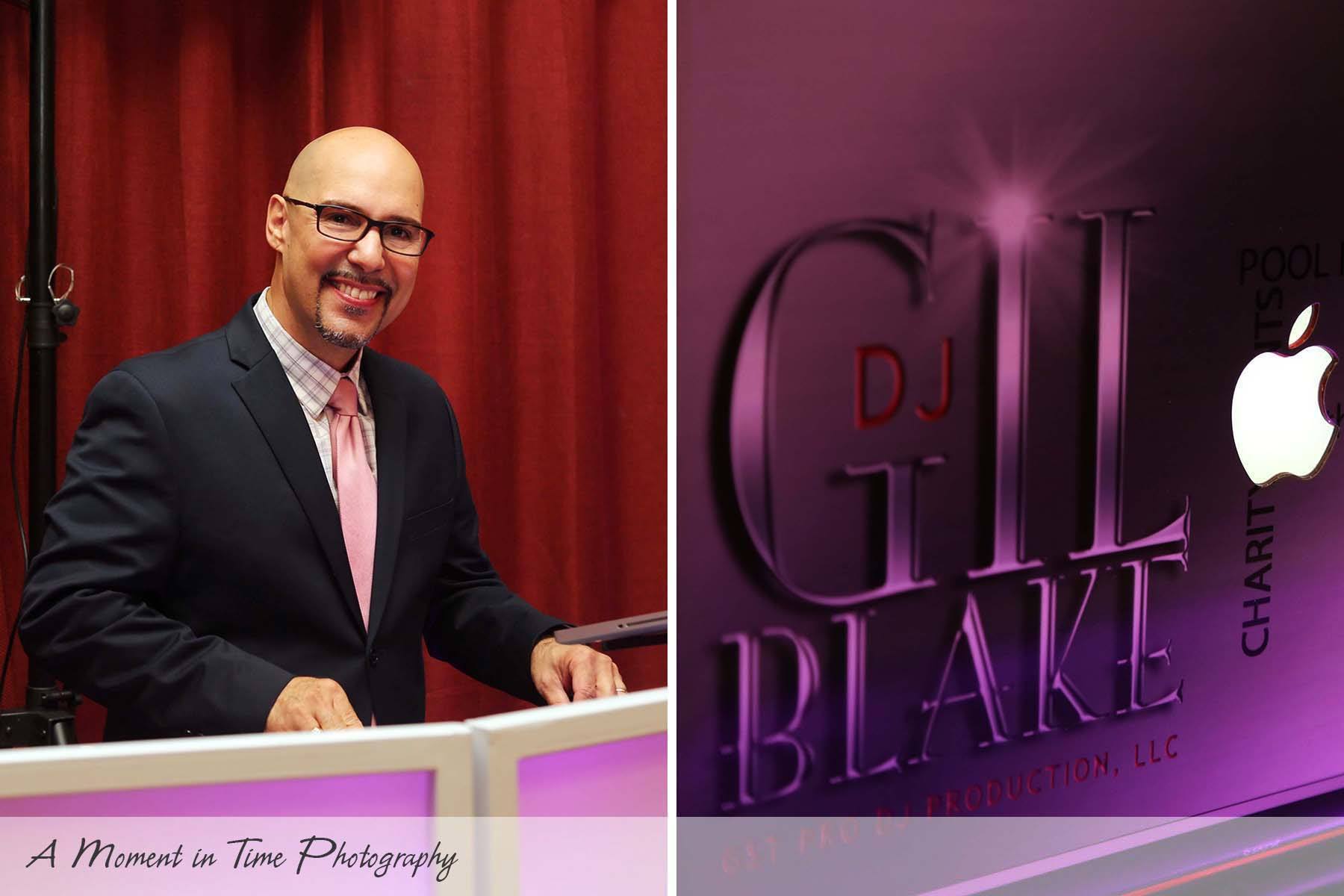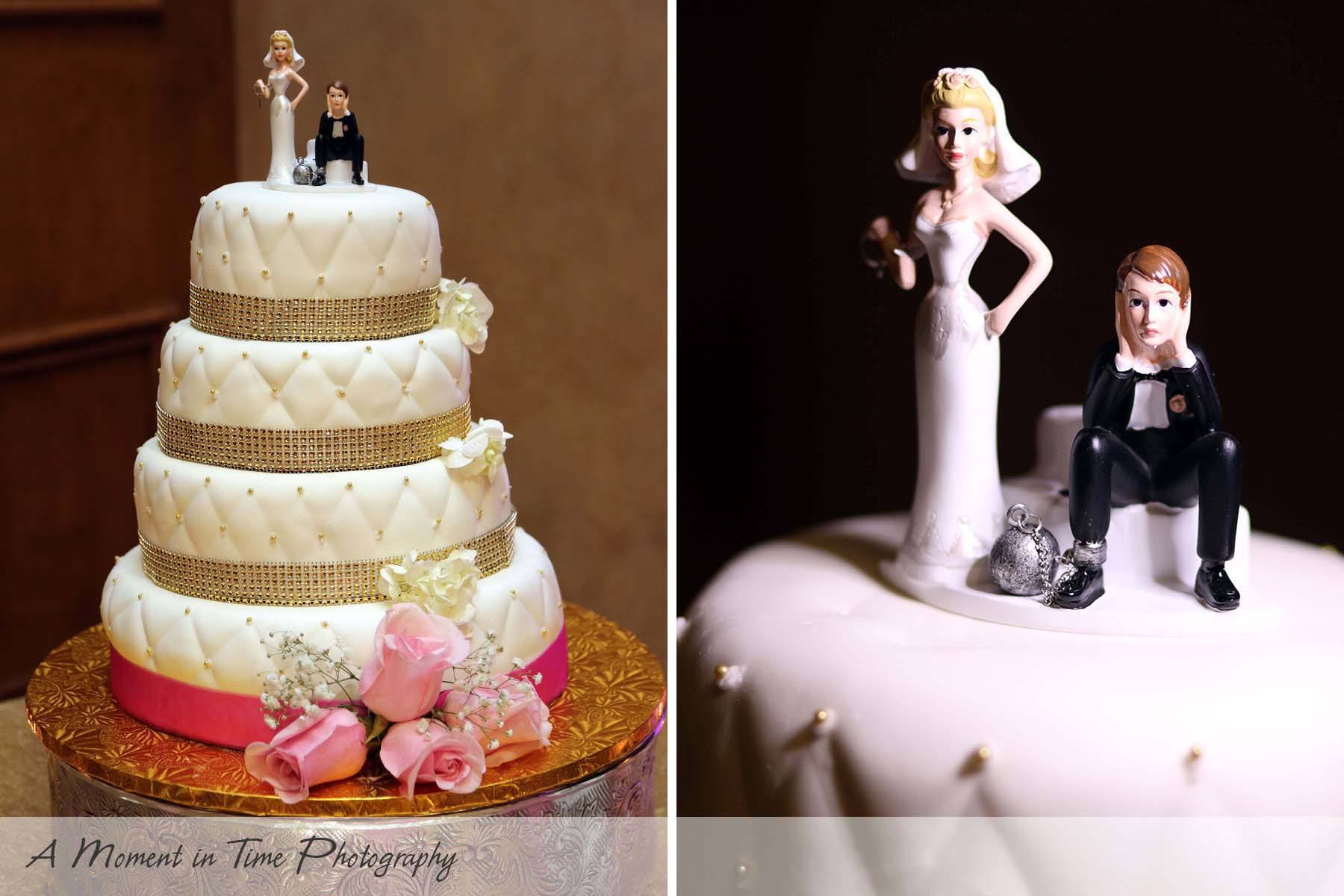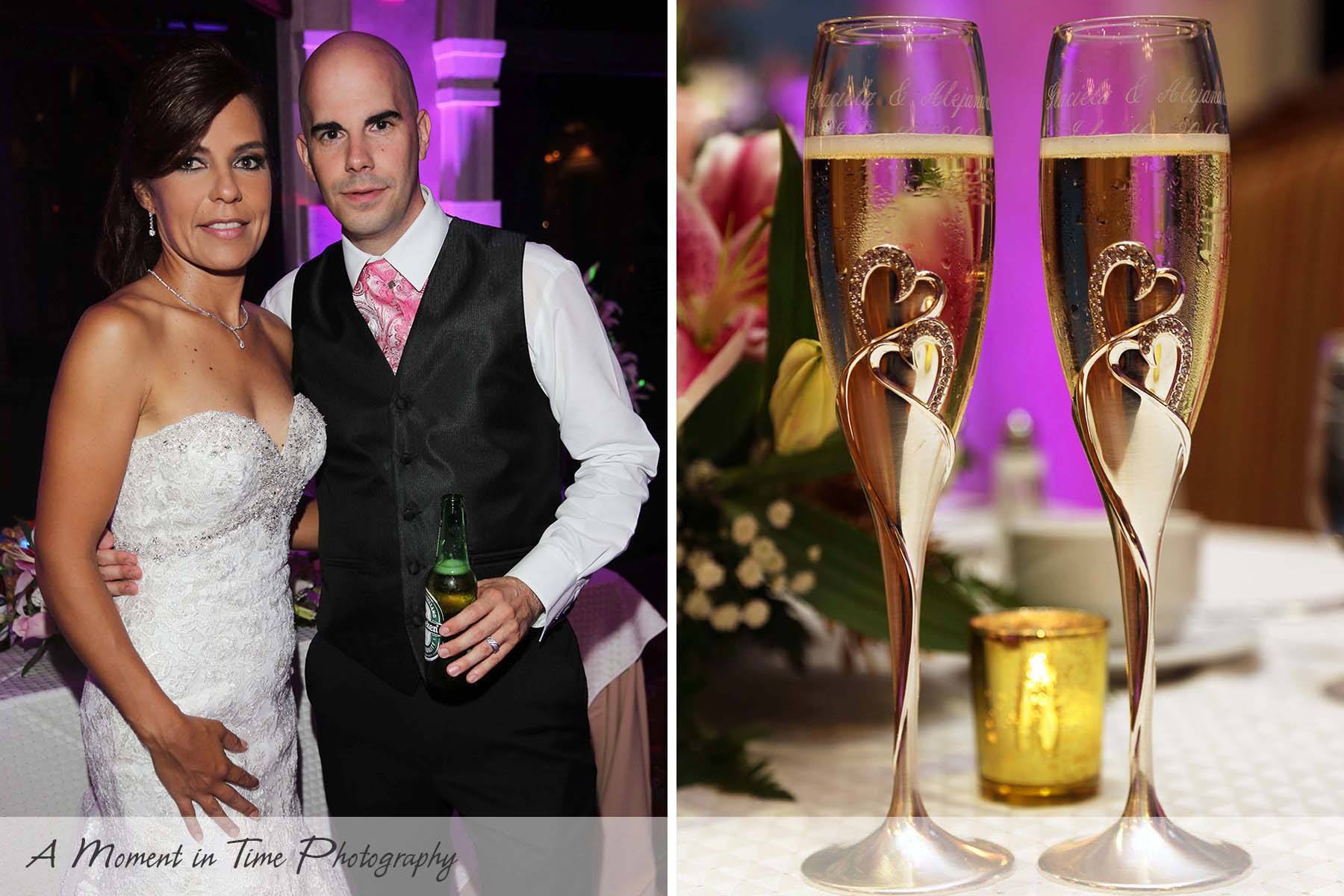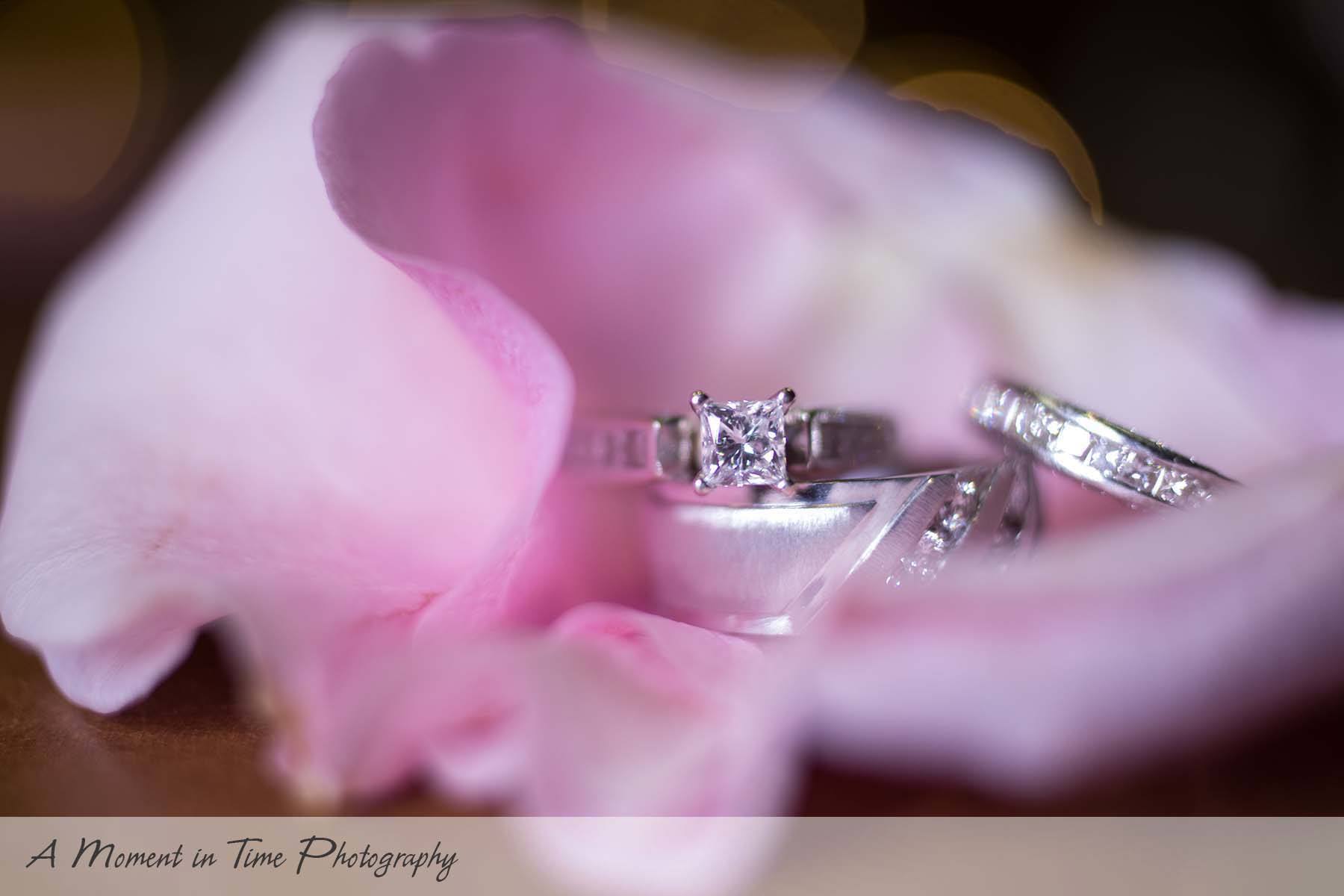 Vendors
Photographer: A Moment in Time Photography
Event Venue: Heritage Bay Golf and Country Club
DJ: DJ: DJ Gil Blake
Entertainment: La Hora Loca Show